Day 35 continued.
Day 35 continued.
That's an interesting load!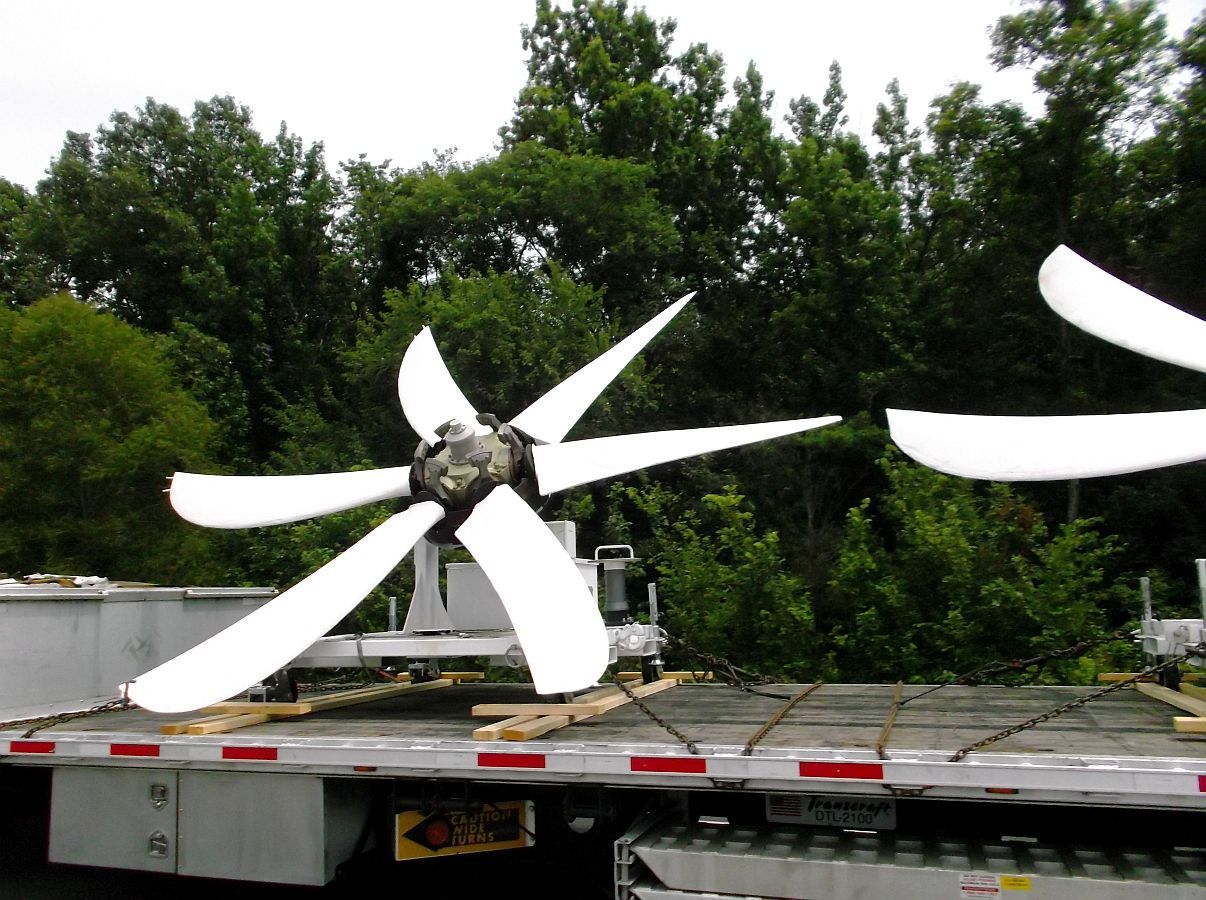 One of my least favorite places to be...and I had one behind me, and another one tail-gating the Longistics truck.
Crossing the Mississippi River, leaving Arkansas for Tennessee.
We were in Tennessee for about 20 minutes...
...before crossing into Mississippi! 5 minutes after being in Mississippi...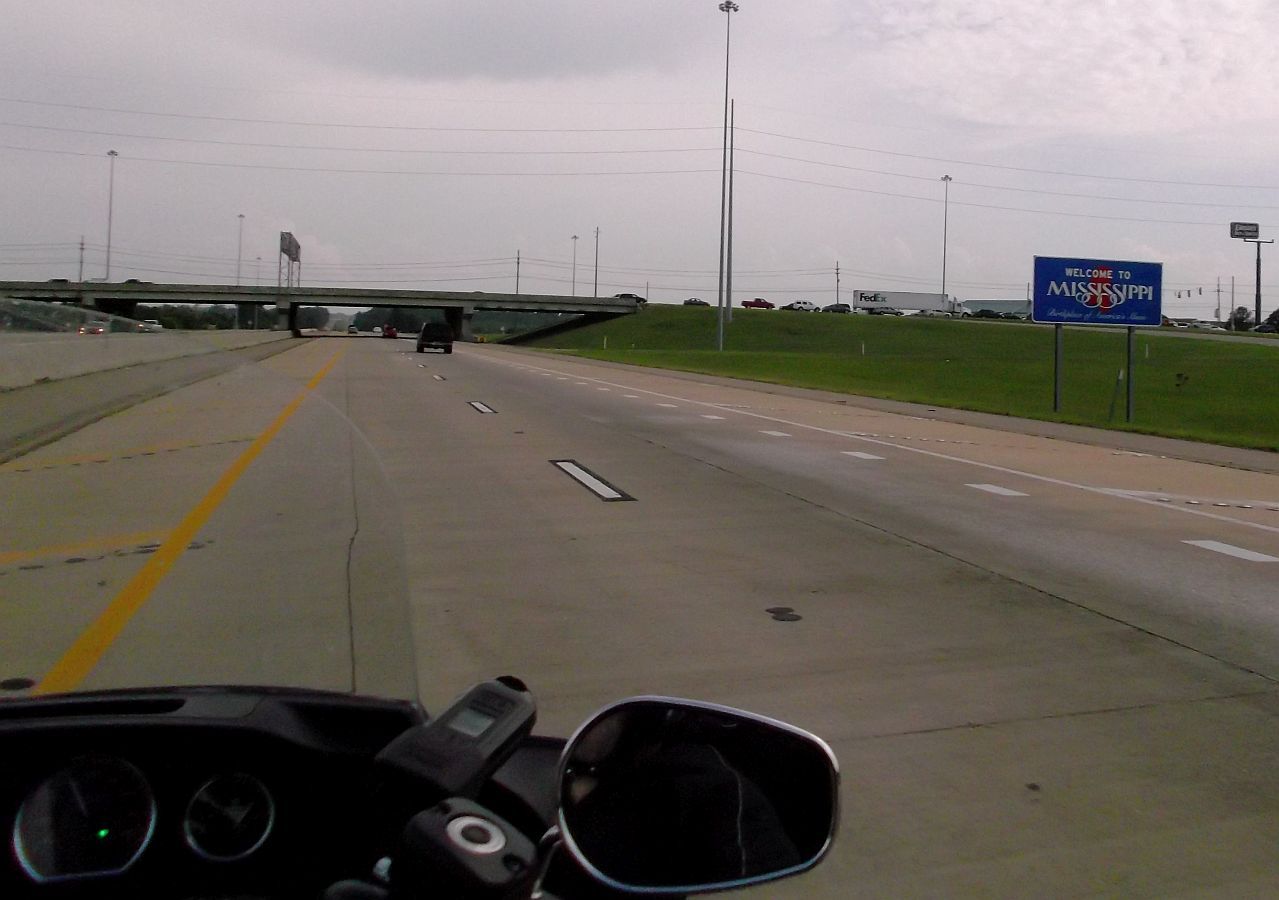 ...we got off the interstate and took back roads the rest of the way home.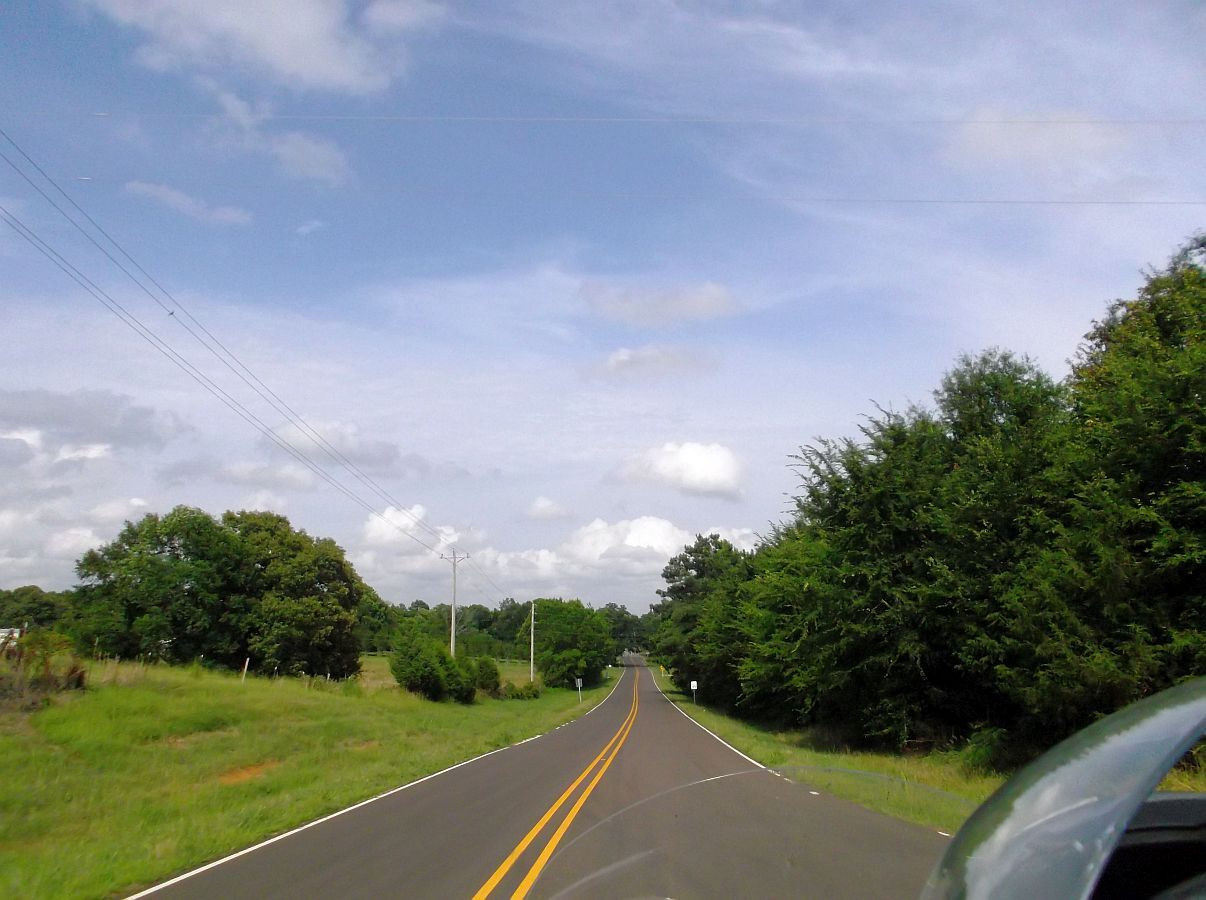 Almost home!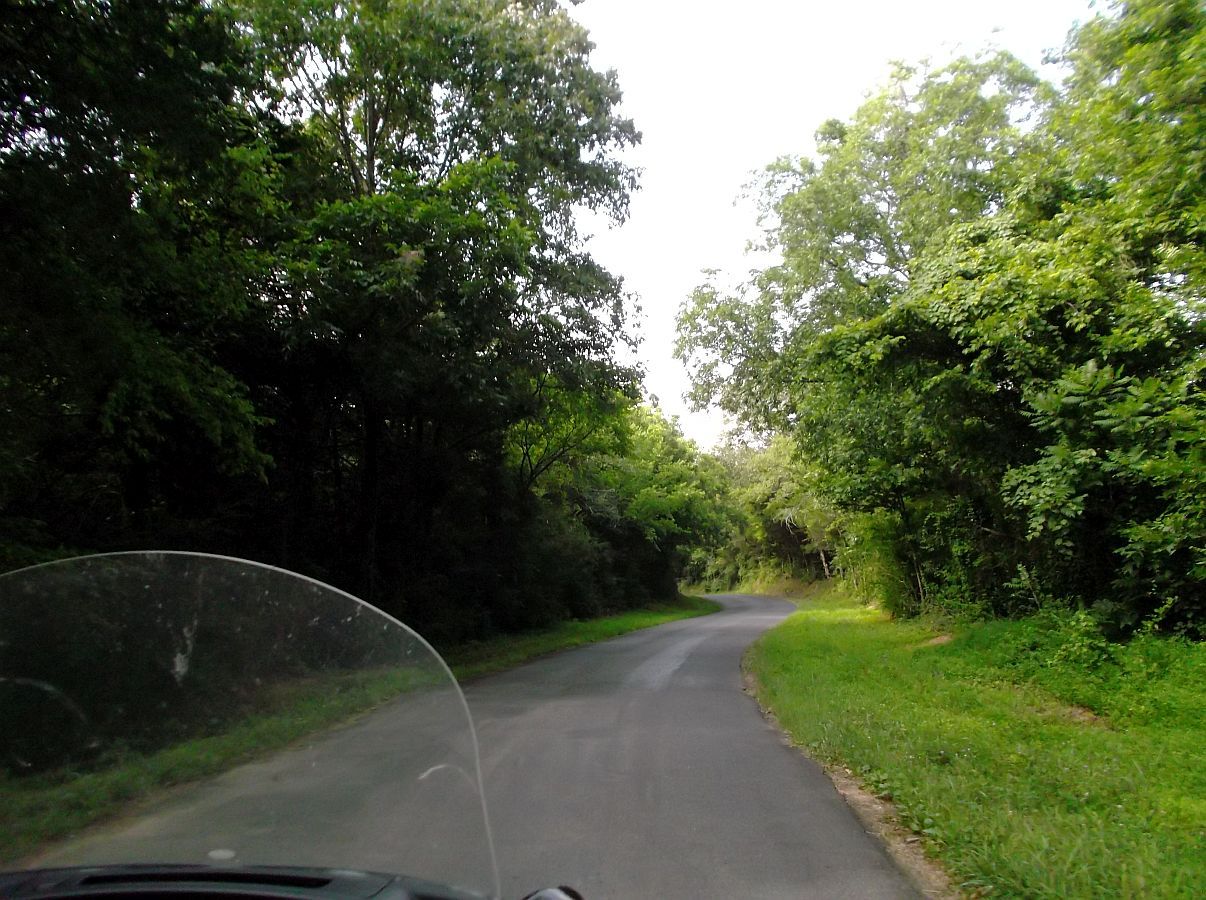 11,500 miles later, we are back in our driveway.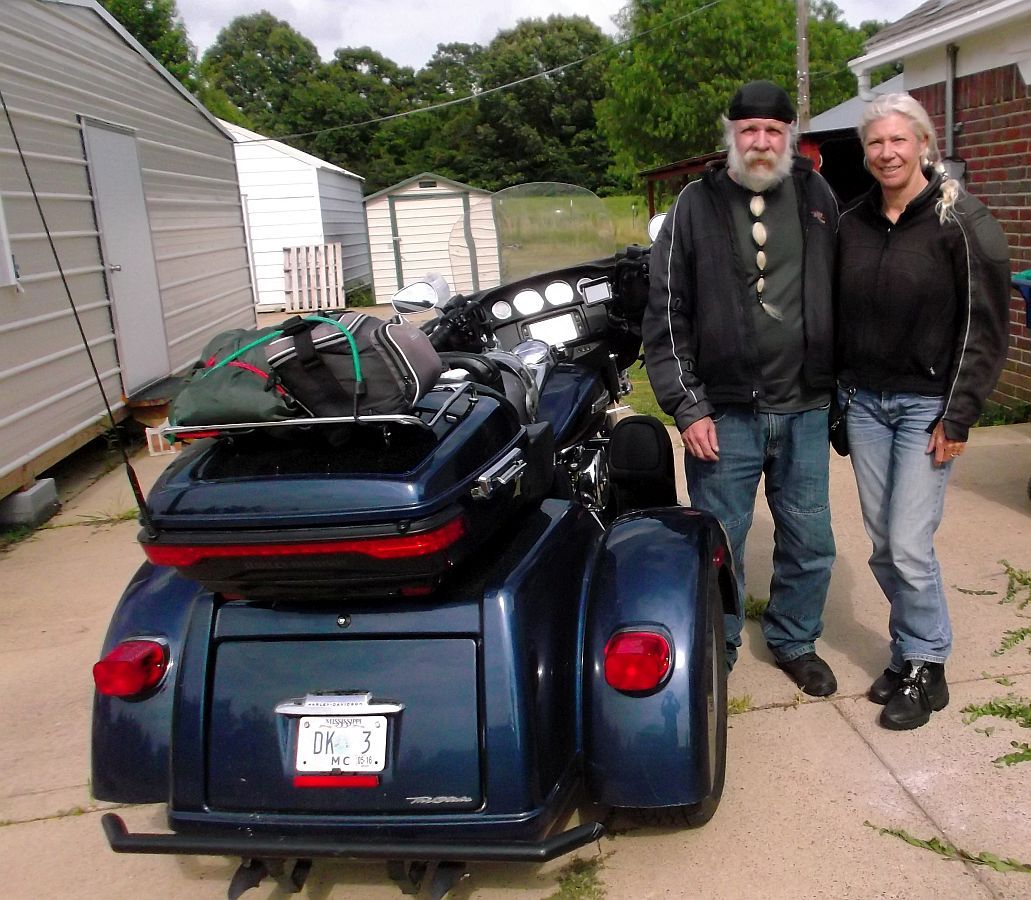 After getting the TG unpacked. I tucked it into the shed. Will be doing a well deserved fluid change before riding it again.
It was a great trip, packed with memories, met some great folks, and it will take some time to digest everything we saw.
I am going to try and make a map, showing the roads traveled, by day.
We were gone 50 days. This trip we spent a lot more time visiting family and friends than on previous trips. Out of the 50 days we have only traveled 35 of them (plus one full day riding around GJ with Fuzzy, and a half of a day with Trent & Barbara in Idaho).
Our mileage traveled is 11,543 miles...about an average of 320 miles per day. Some days were 500 miles or more. Other days, more sight seeing, were less than 200.
It's been a blast! Thank you all for riding along with us.