Day 4- Part IV
Day 4 Continued-

Absolutely breathtaking views everywhere we look-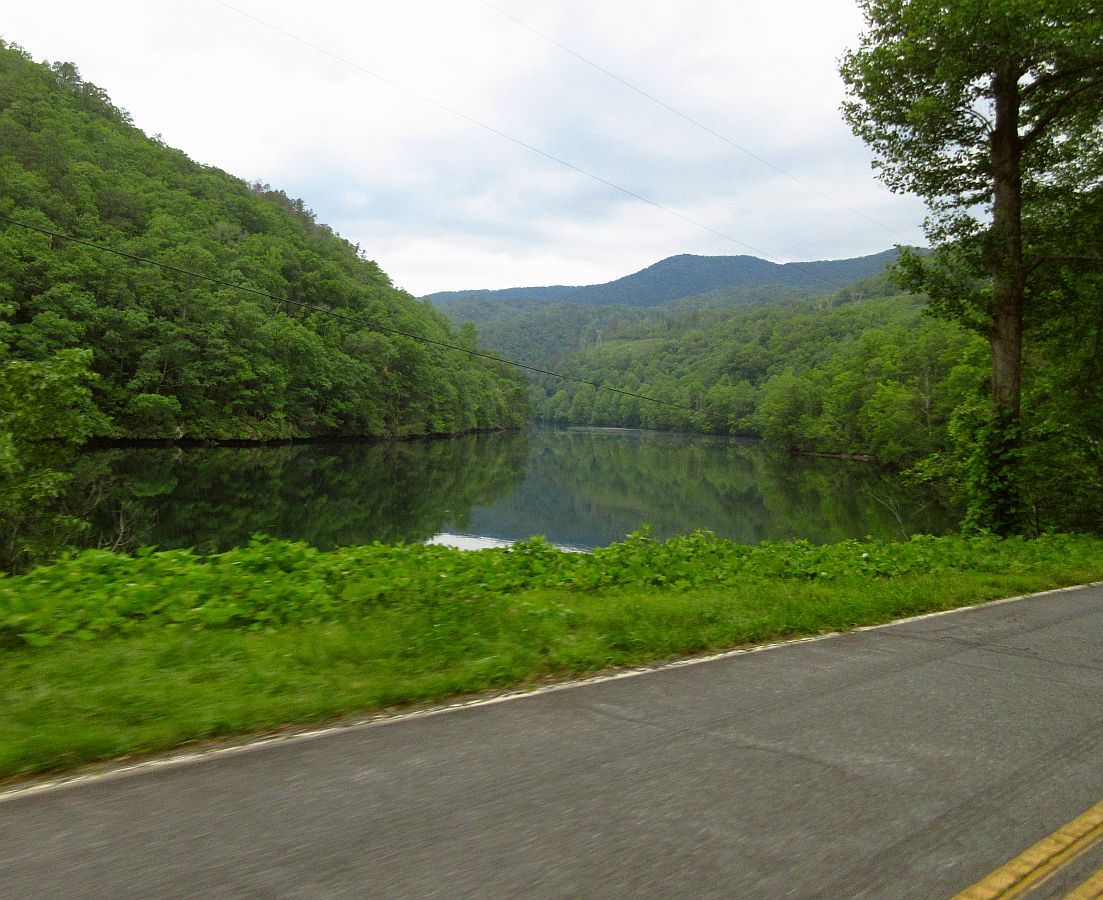 We got stuck behind this slow moving Tri-Glide. You could tell he was pushing it as fast as he was comfortable...he just does not know what his trike is capable of doing.

I was a bit surprised that he did not pull over in one of the many turn-outs to let the traffic behind him pass.









We stopped here for lunch...ate in a really nice (LARGE) picnic area they have. Totally forgot to take any photos. Nice place with motorcycle stalls that are equipped with motorcycle cleaning supplies.









Back riding...toward the Dragon.










My "Perfect Road" & the Tri-Glide just eats it up.... Curved, Banked and Uphill-










Translated- This sign means- Be Careful, but there is FUN AHEAD!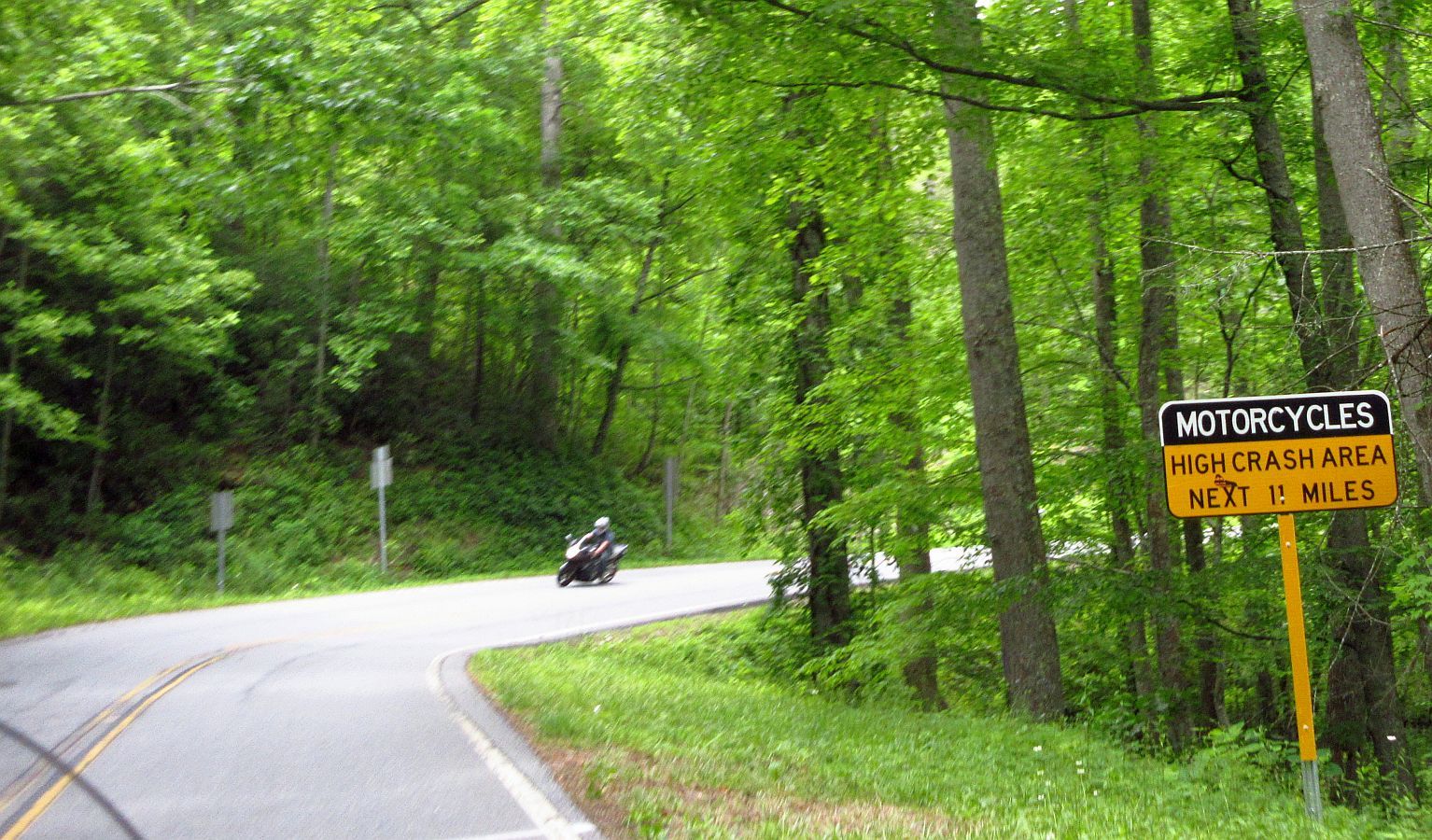 The beginning of The Dragon....from the opposite direction of yesterday.










Curve after curve....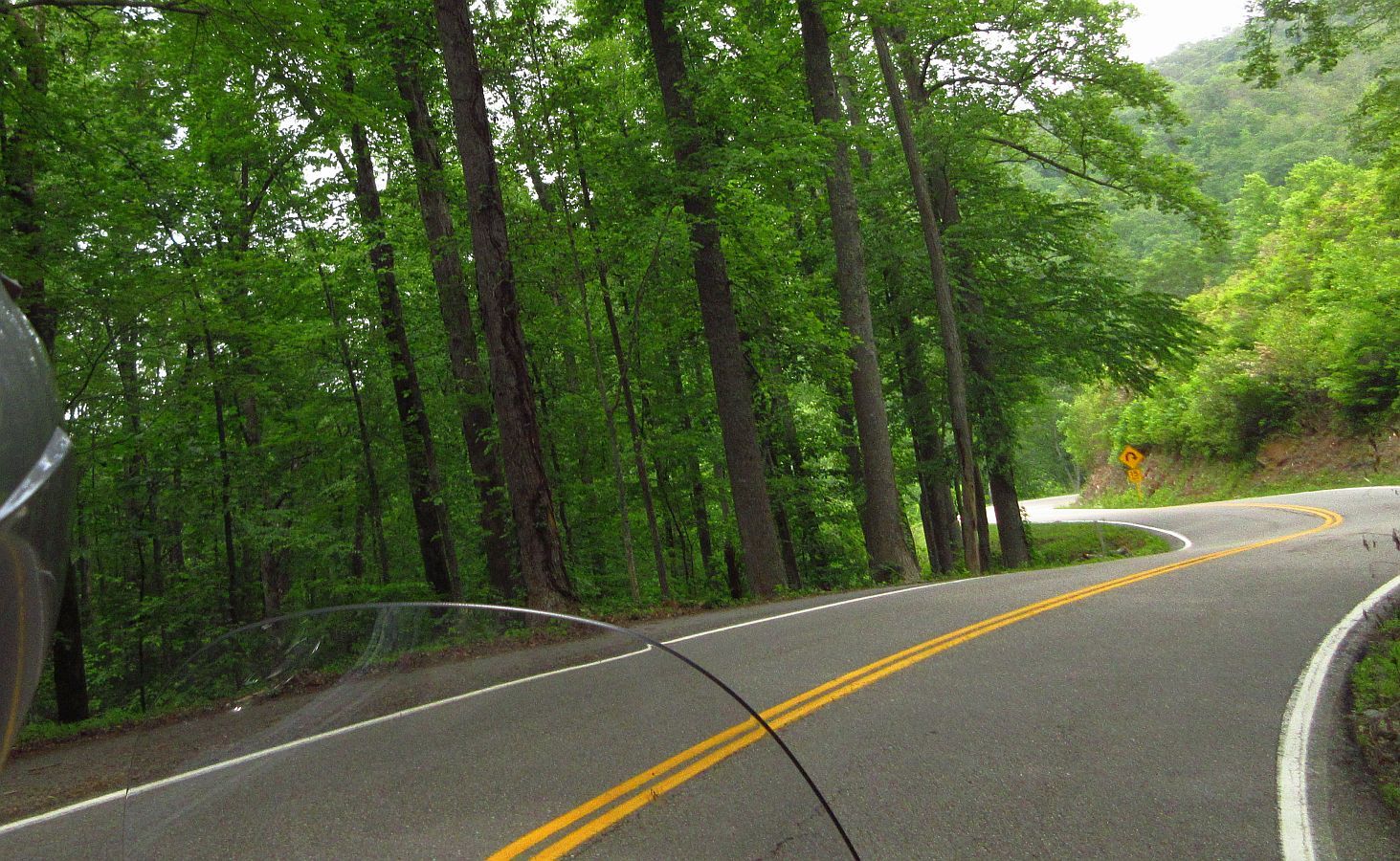 followed by More Curves.







318 curves later, we are on the other side of the Dragons Tail.

There was a friendly Canadian hanging out in the pull-out. We traded him a beer for taking our pic.
More coming soon.