Day 5 Continued-
Day 5 Continued-
Soon after getting back on the interstate it started raining. This is the last pic Mary took before tucking the camera away. It rained pretty good for about an hour, with the temps dropping from the low 80's to the mid 60's.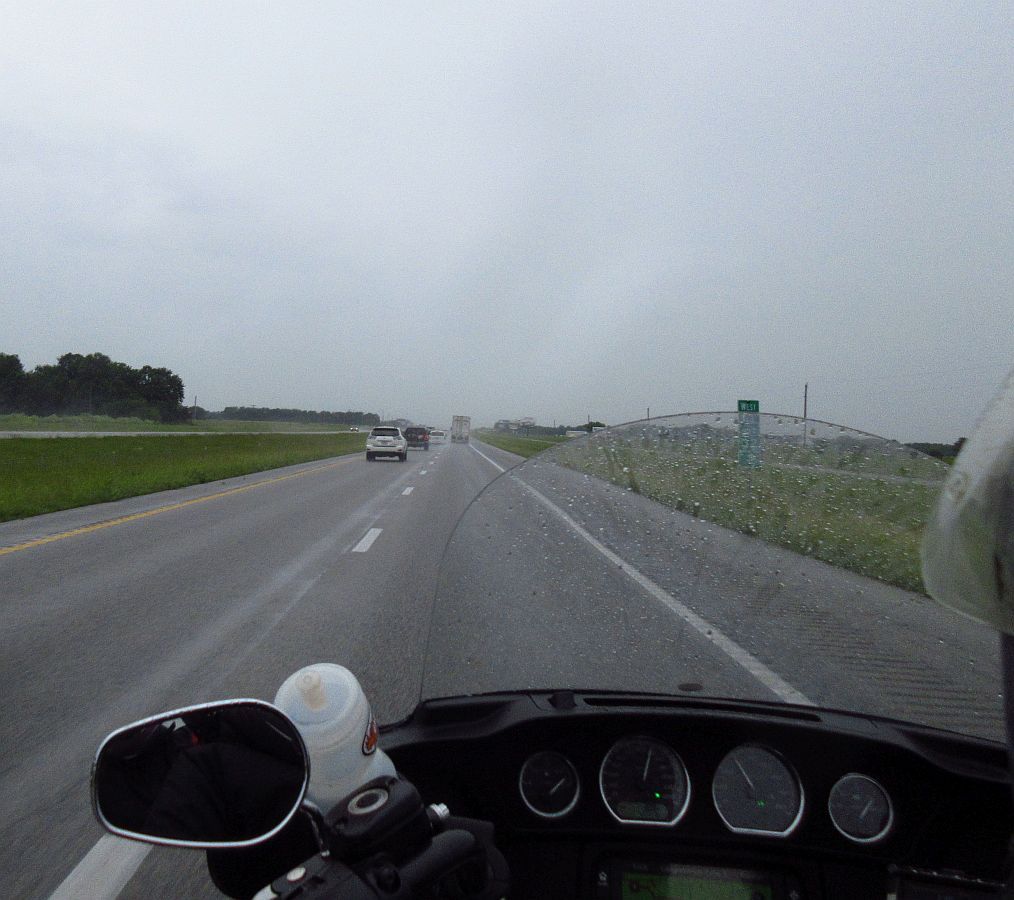 But after that the sun was back out and it was back up to 80 the rest of the day.
Somewhere a ways back we crossed into Kansas. Lots of straight roads, but we had gotten off the interstate and were on some secondary roads that were well maintained and had some elevation changes every now and then.
Click
HERE
to see a short video.
A look back....
...a look to the side...
...and looking ahead as I am kicking back with my calves on top of the lowers.
There is a WHOLE LOT of straight road in Kansas!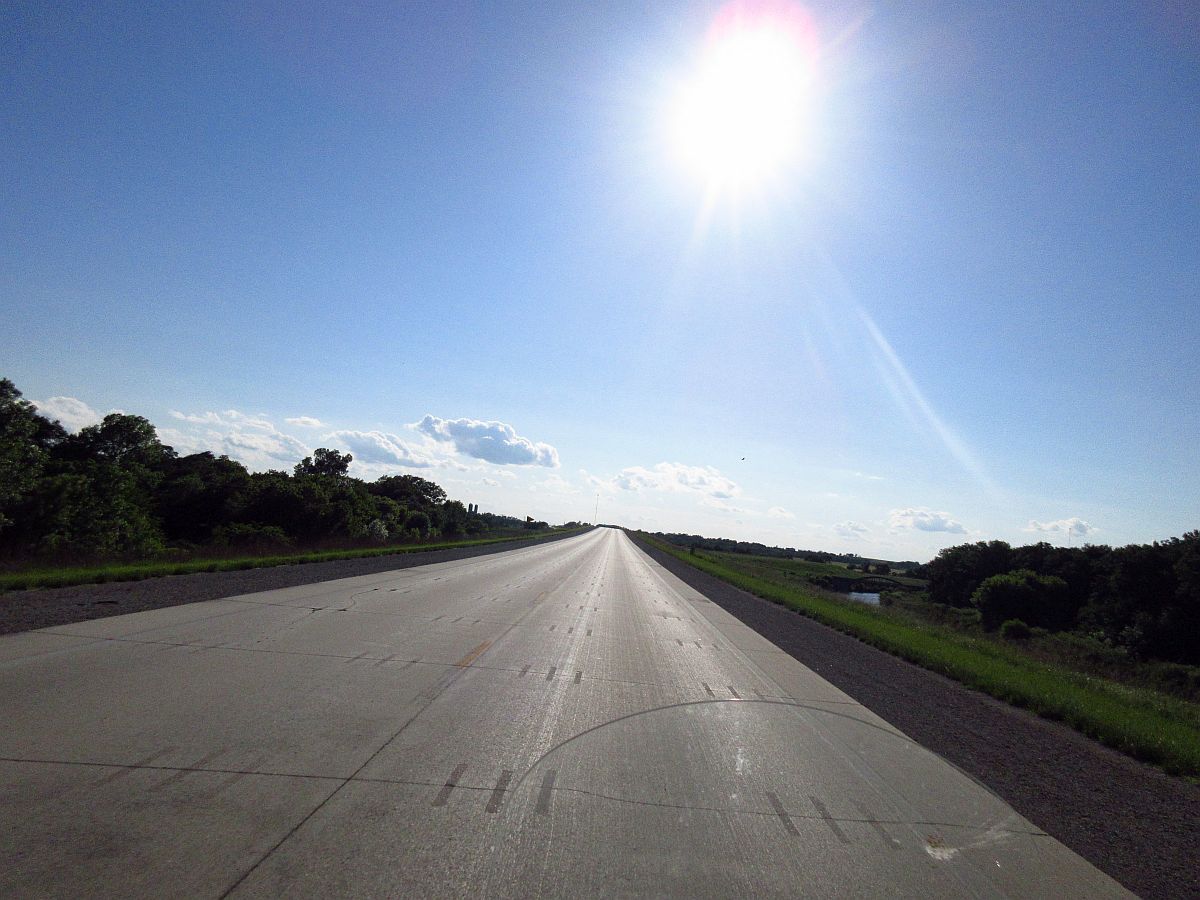 Here we are at the Super 8 in Salina, which is where I am typing up this RR.