Day 5- Day 4 Report Coming Late
Day 4 report coming late.
Had another great day of riding in the Ozarks. Just got in from dinner and sitting with friends all evening. Will start catching up with pics tomorrow night.
Day 5-
We left the Ozarks today, and had a bit of an adventure.
So the pics in this post will be just of today...I will catch up on the pics from the days of riding in the Ozarks soon.
Here we are this morning, packing up...
...yep, all that stuff went in the trunk and Tour-Pak, with room to spare.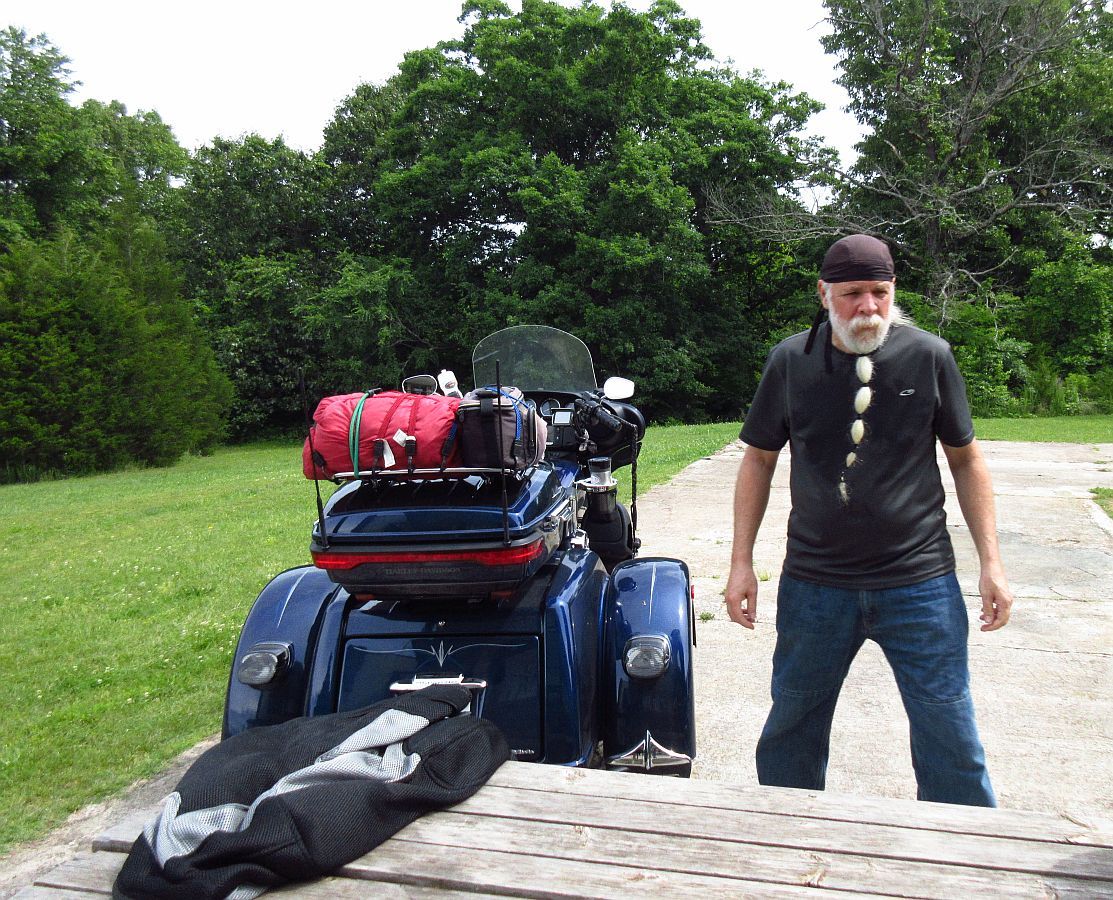 We crossed into Missouri, and were soon passing thru Branson.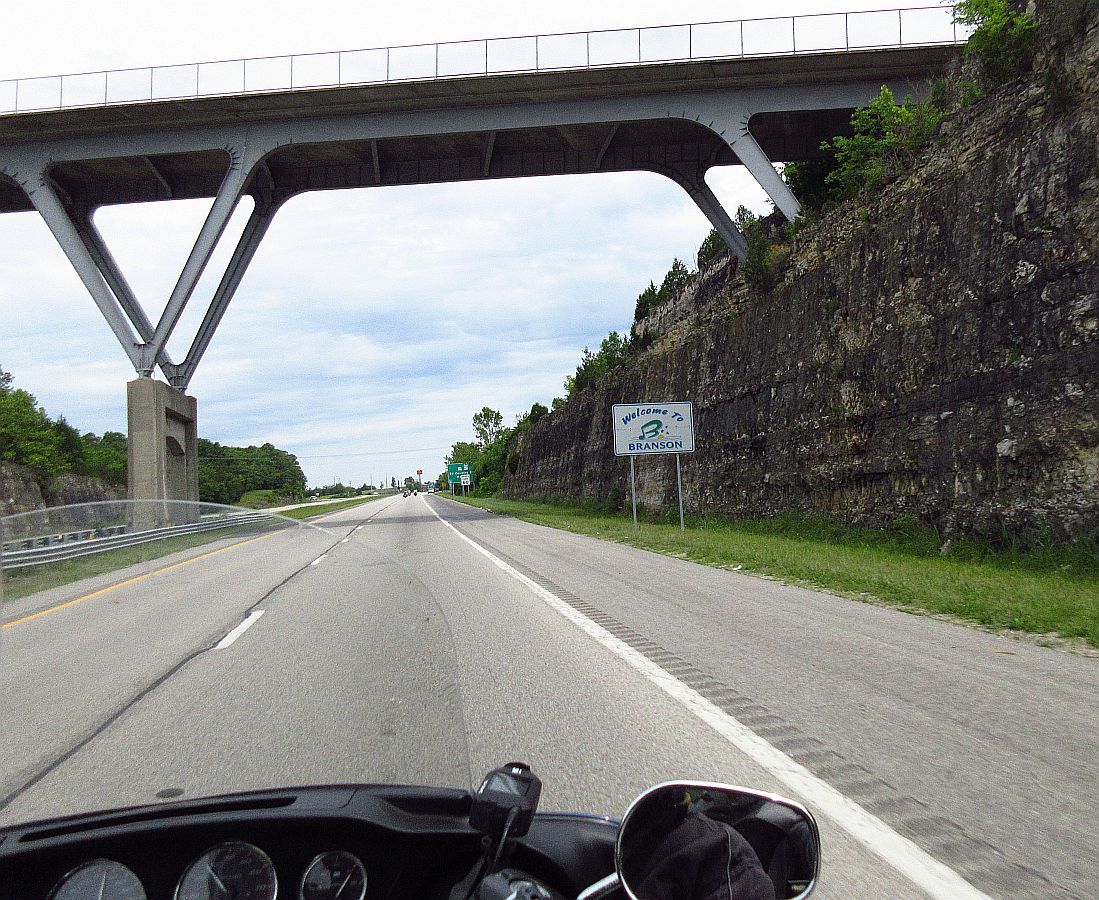 About 120 miles down the road we saw a storm ahead, plus we had just got sprayed with oil by a truck, plus I felt something not quite right with the bike...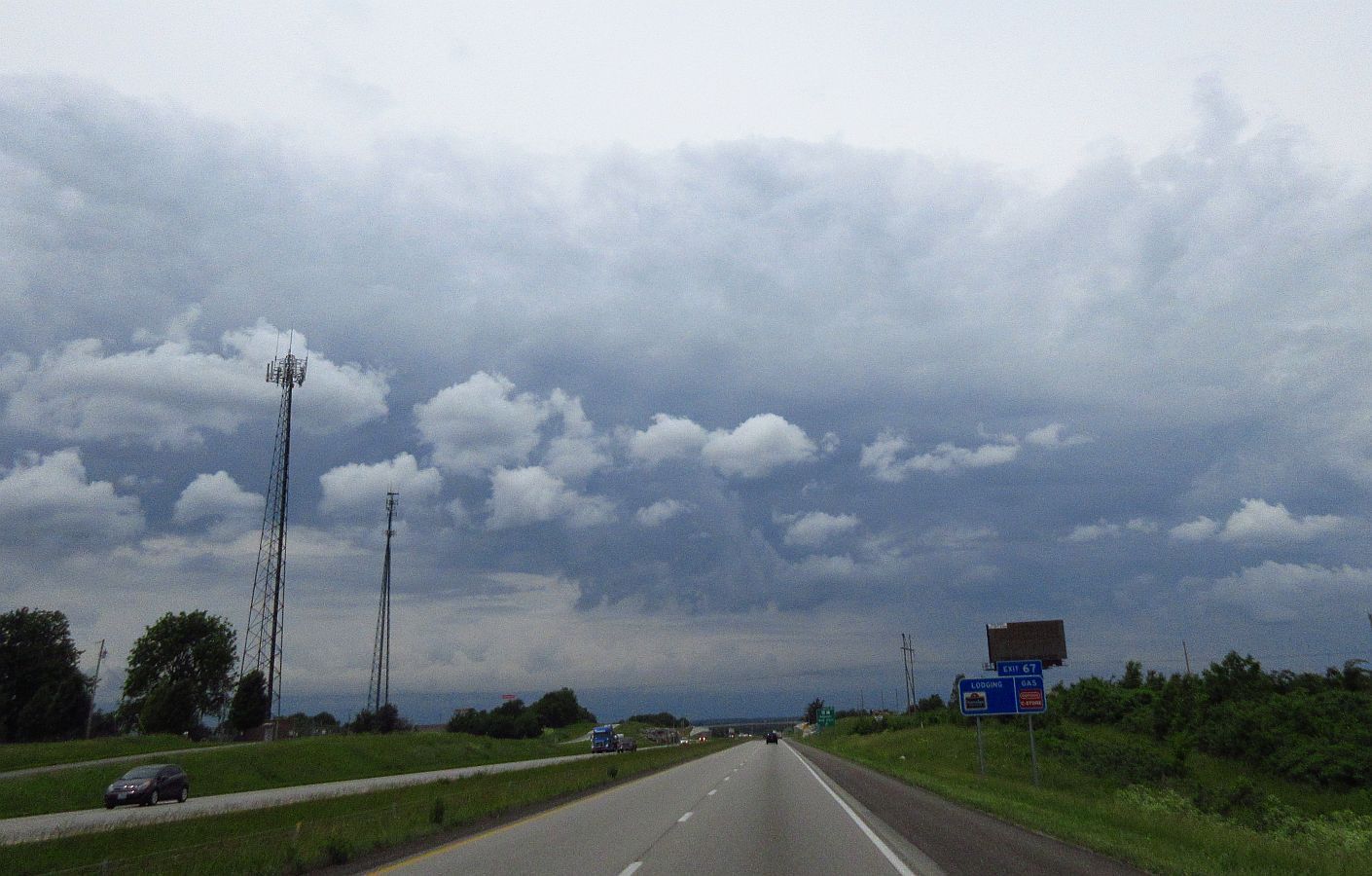 We pulled in to get gas, and I looked the bike over. Sure enough, the top motor mount bolt was just about ready to drop out.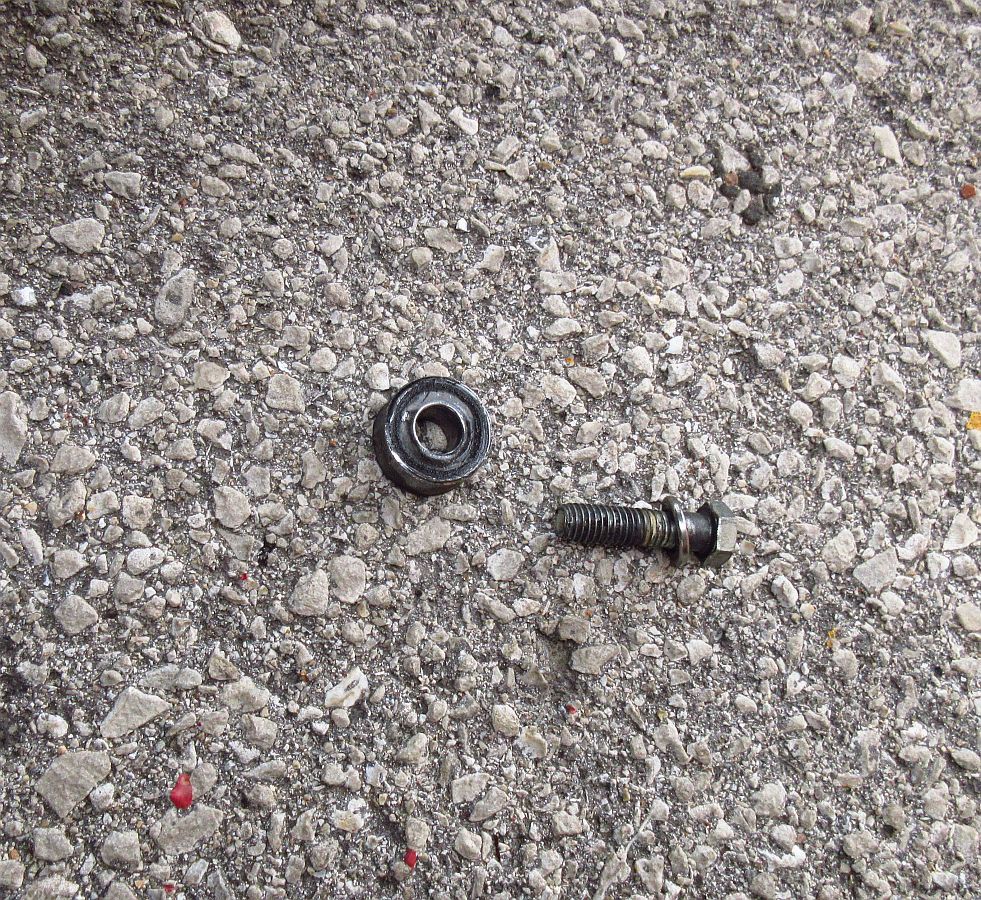 We are so very fortunate that the bolt and the spacer were still there.
Cleaned them up and put them back in.
This same bolt and spacer had fallen out when the bike was almost new. Dealer replaced it under warranty...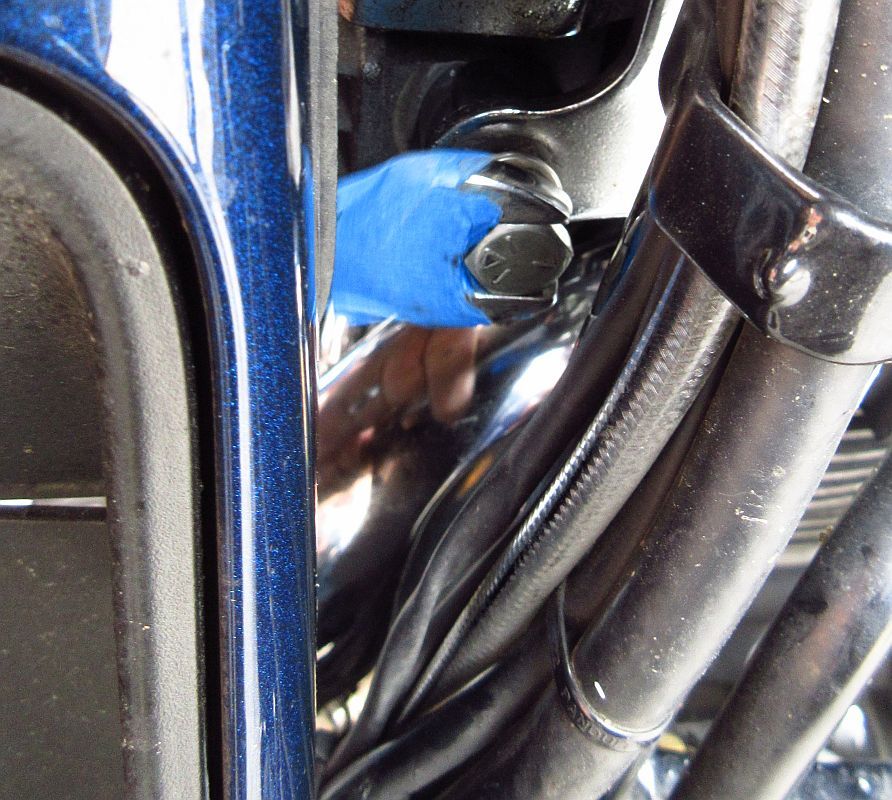 ...I used teflon tape AND red thread locker. I'm thinking it will hold this time...I hope!
As we were leaving we saw the truck that had passed us and sprayed us with oil (or diesel?). Besides covering the Tri-Glide with a film of oil, it did the same to dozens of cars.
Those puddles under the truck were from the truck just sitting there...it was leaving a trail of the same along the road on the interstate.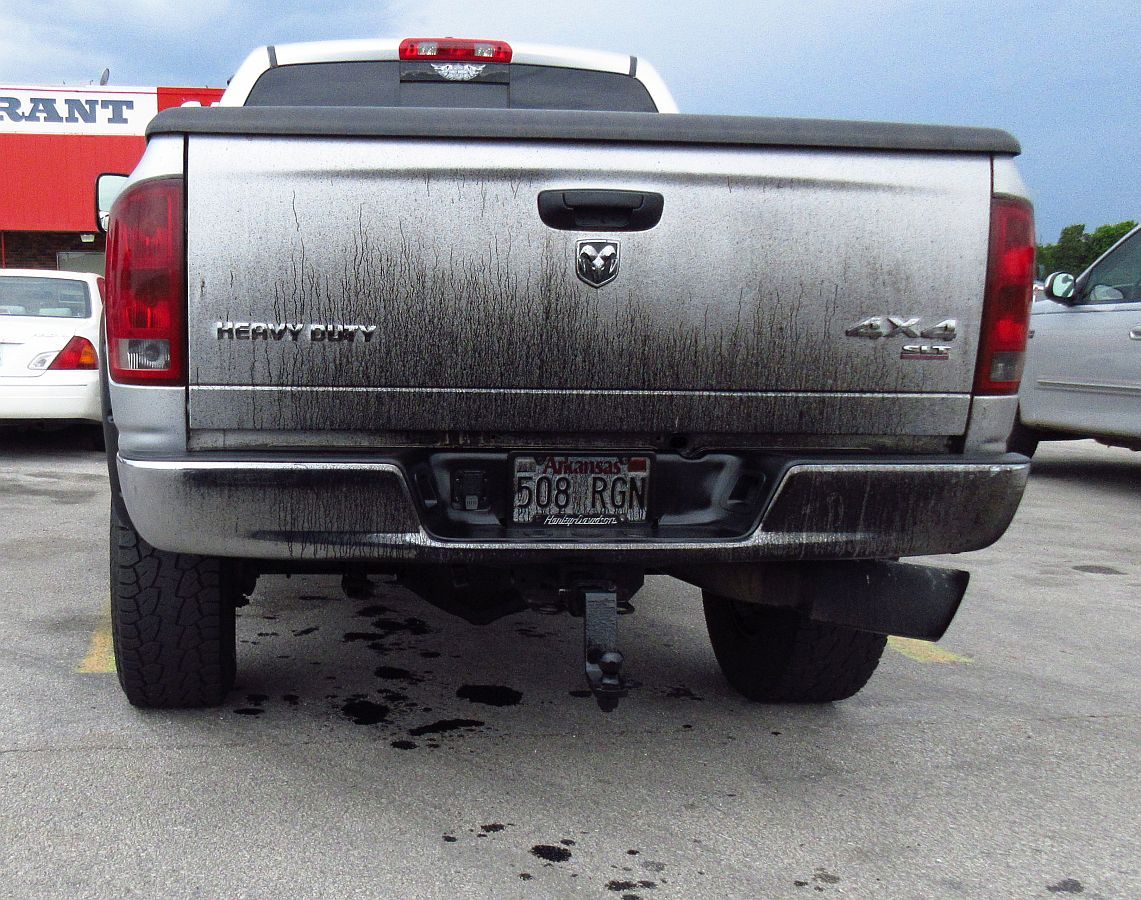 More in next post.