Day 6 Continued-
Day 6 continued-
It looks like we might be able to thread thru the rain.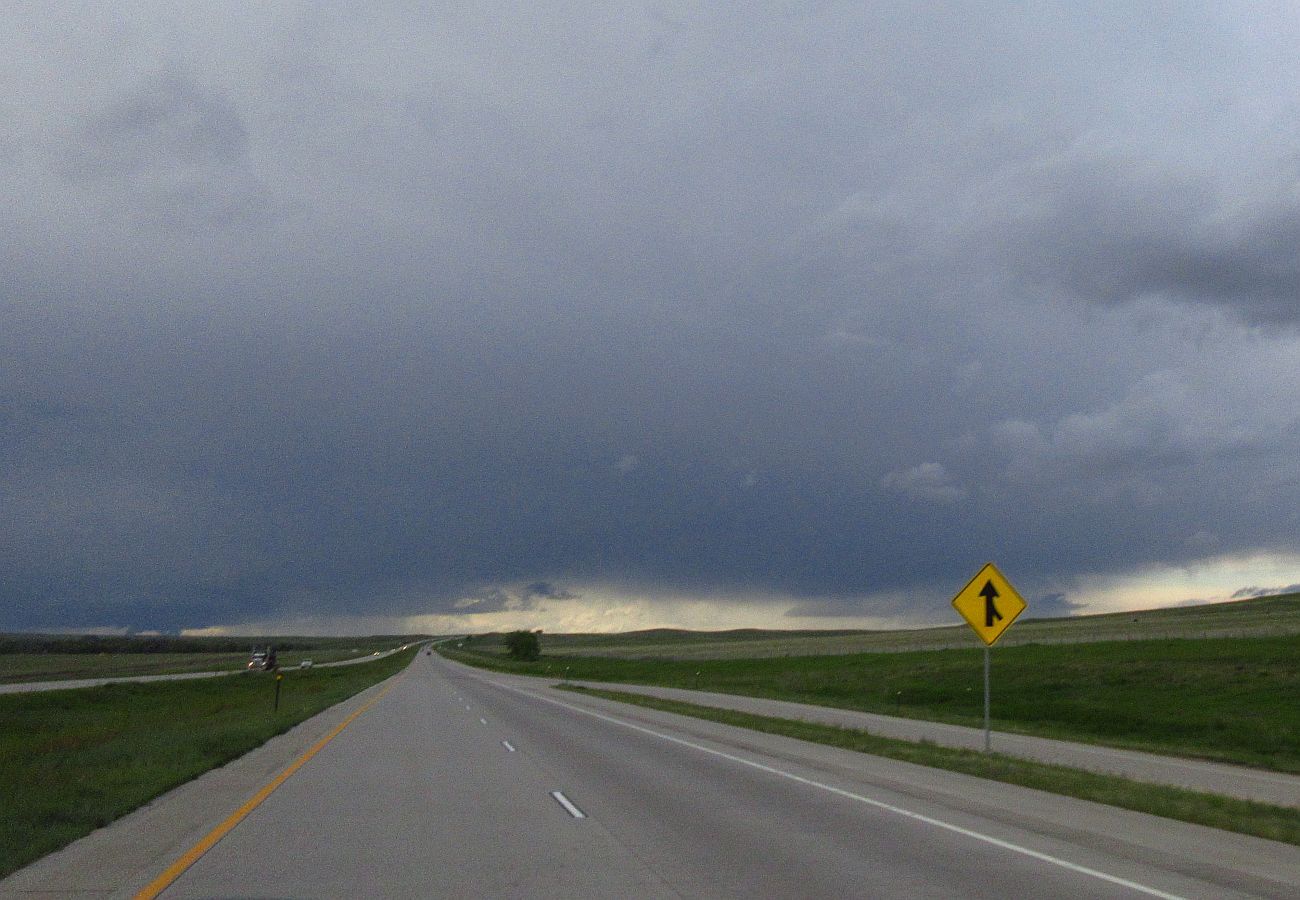 That's looking even better...maybe just a few sprinkles...
...well, it was more than just a few sprinkles, but not bad at all before it cleared up.
A double rainbow off to the right.
Not clear skies ahead, but dry road and it does not look like rain....rofl
Whoa, where did this come from?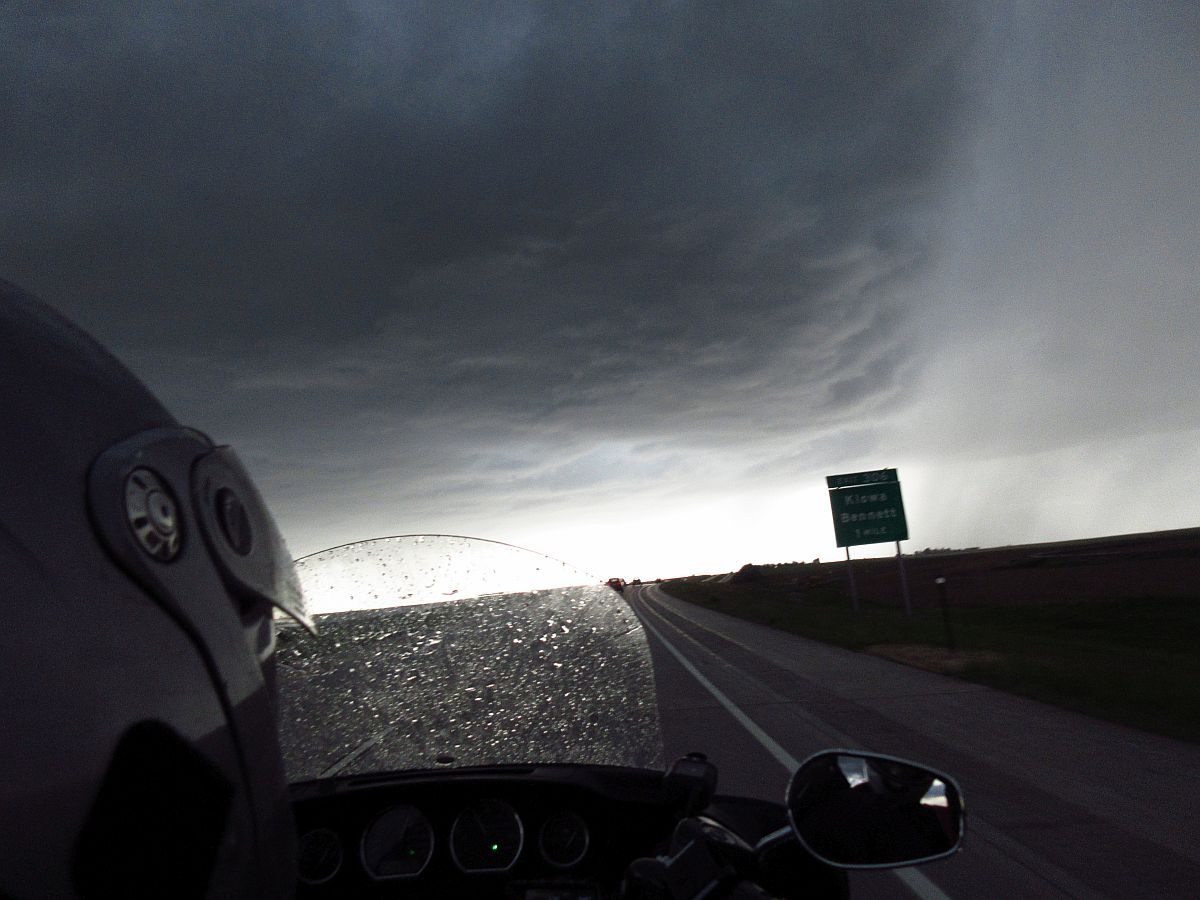 Last pic Mary took before tucking the camera away from the rain AND Hail!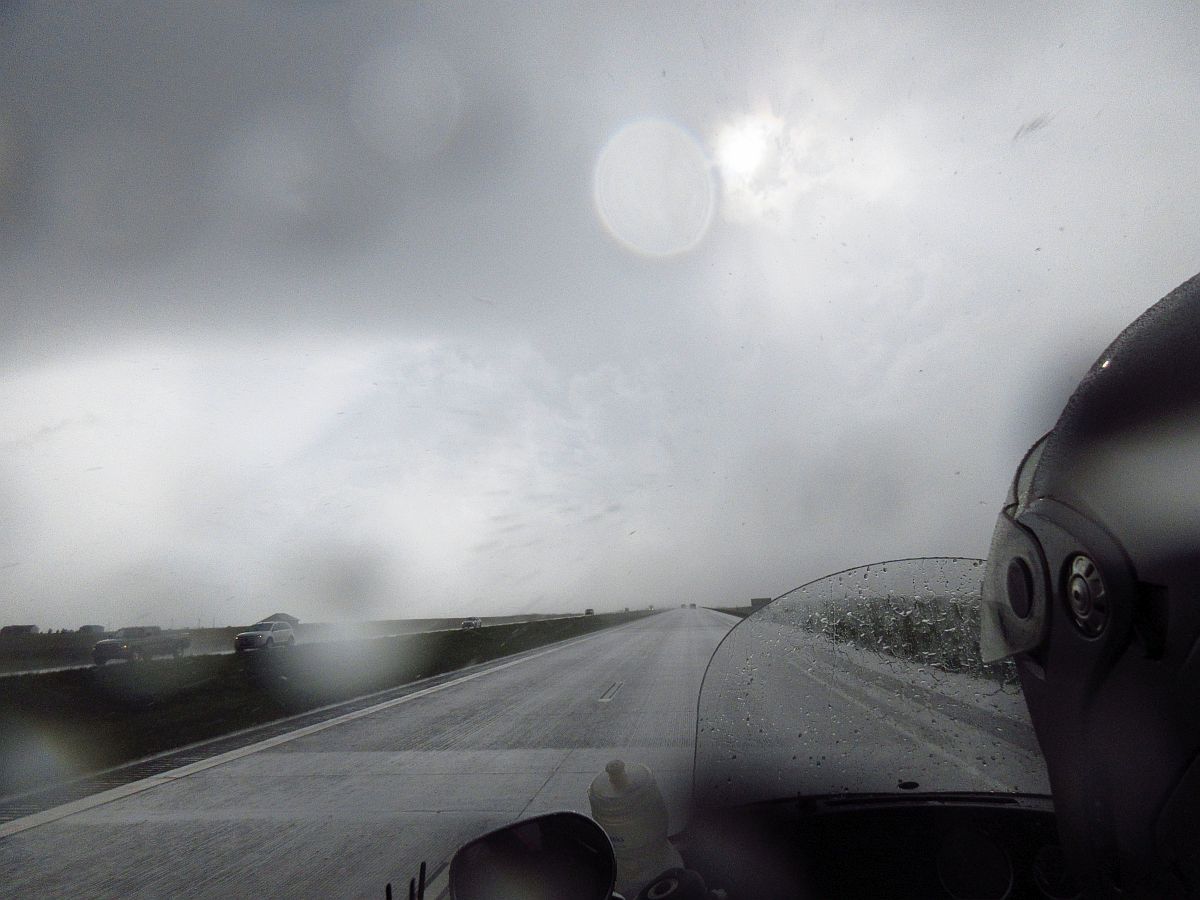 Click this
LINK
to see a short video of a bit of the rain and hail we rode thru.
It was probably only 10-15 minutes...but it seems like a long time when visibility is limited and the hail is hitting your hands thru the light summer gloves. lol
Last pic Mary took of the day...camera battery was out, and we were too close to stop and change them out.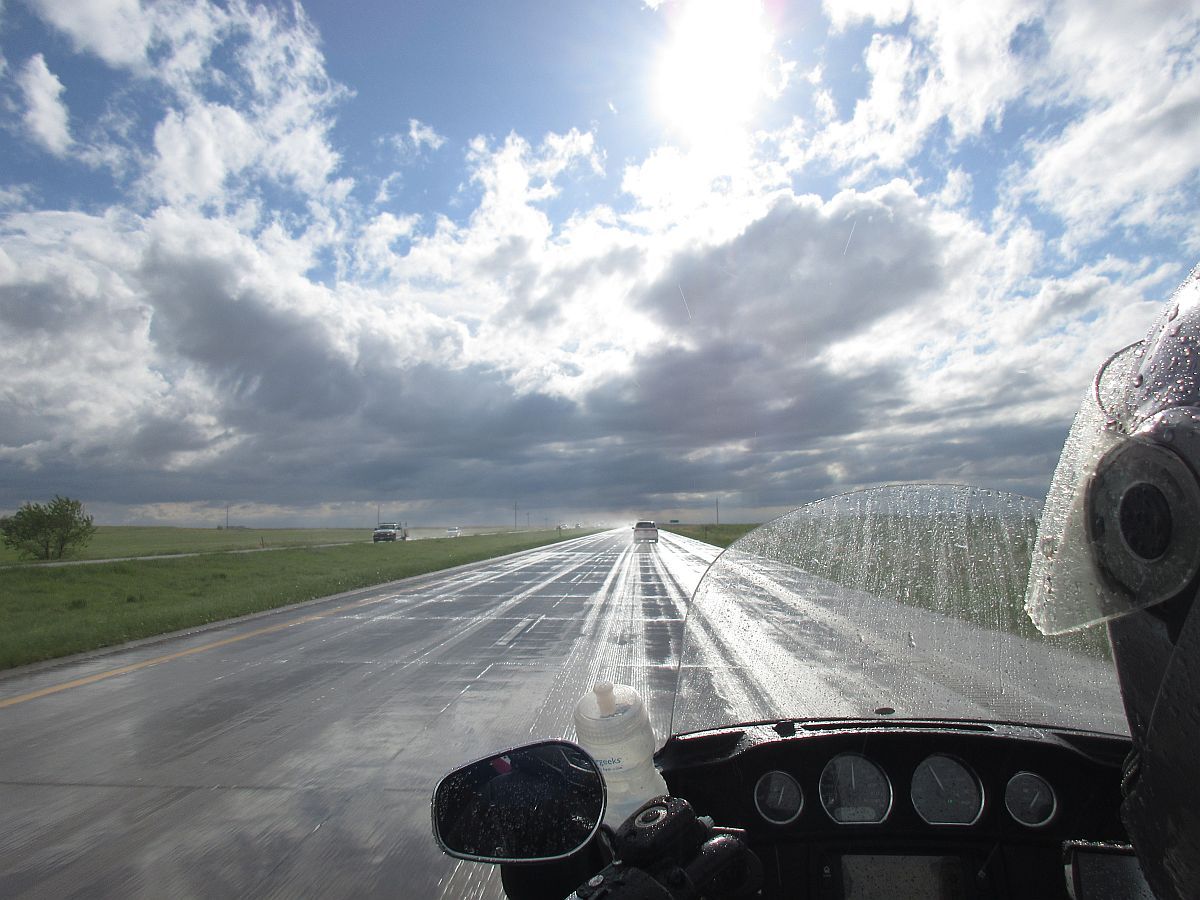 It was a great ride. Tomorrow we should see some snow!