Day-7 Continued
Day-7 Continued.
Once we got up to the Castle grounds, took the tour, and walked around, watched a little move of the history of the place, it was amazing. If you ever get a chance to visit, it is quite the place!
We took a lot of pics, but I am sure there are many on google that are better than we captured.
The sheer size, amount of art, statues and history is mind-boggling.
But here are a few...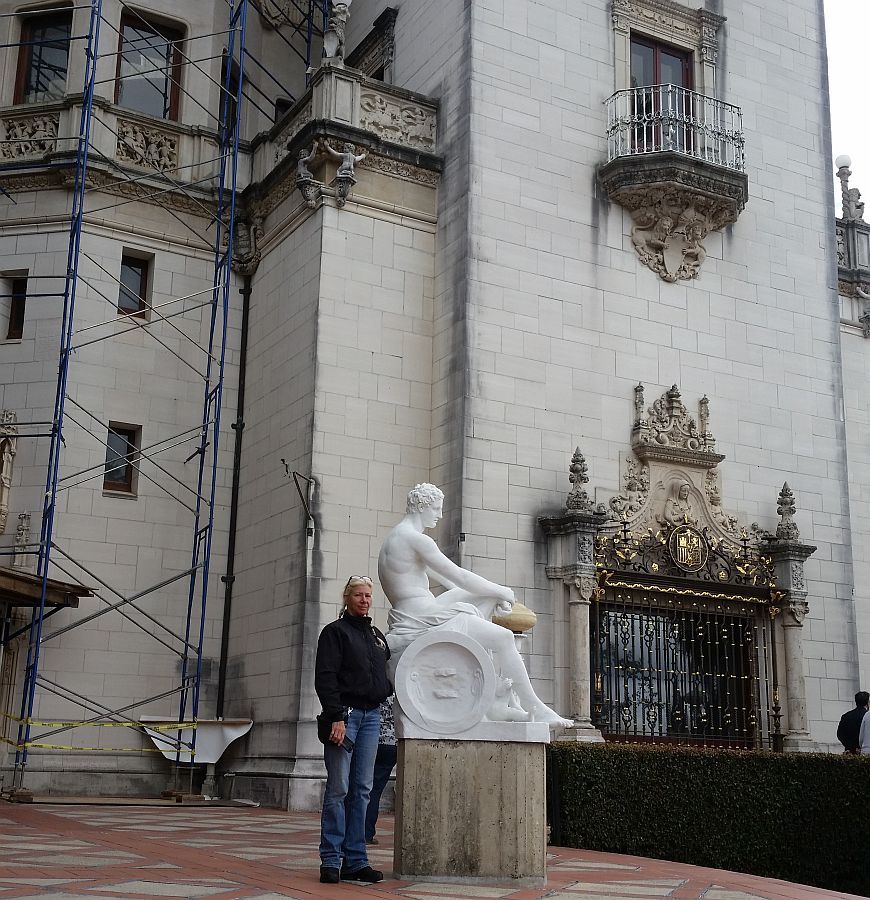 ...you can see some scaffolding up...there is constant work being done on the place to keep it in shape.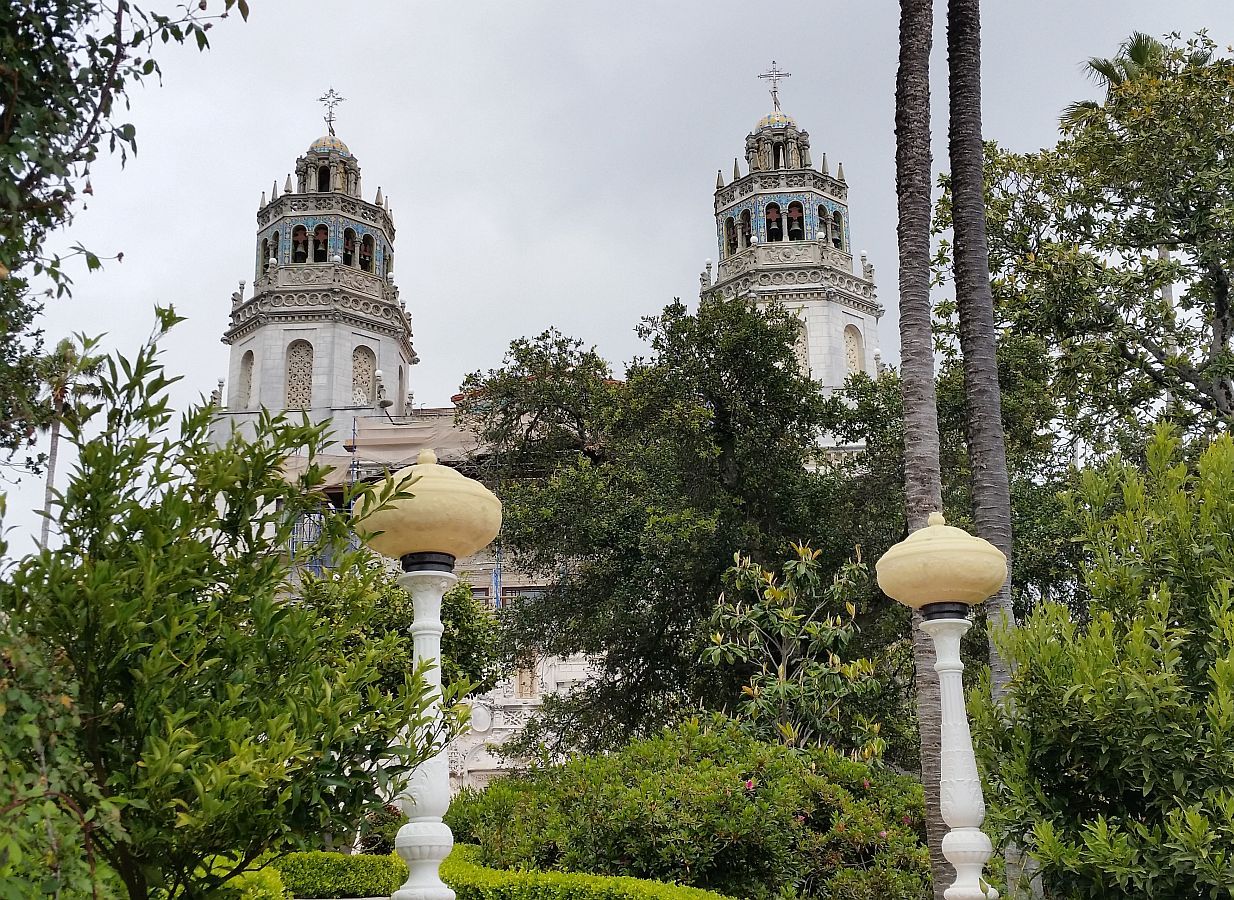 Mary and the view of the Pacific from one of the terraces.
Checking out the flat head engine in the old Dodge fire truck in the Museum.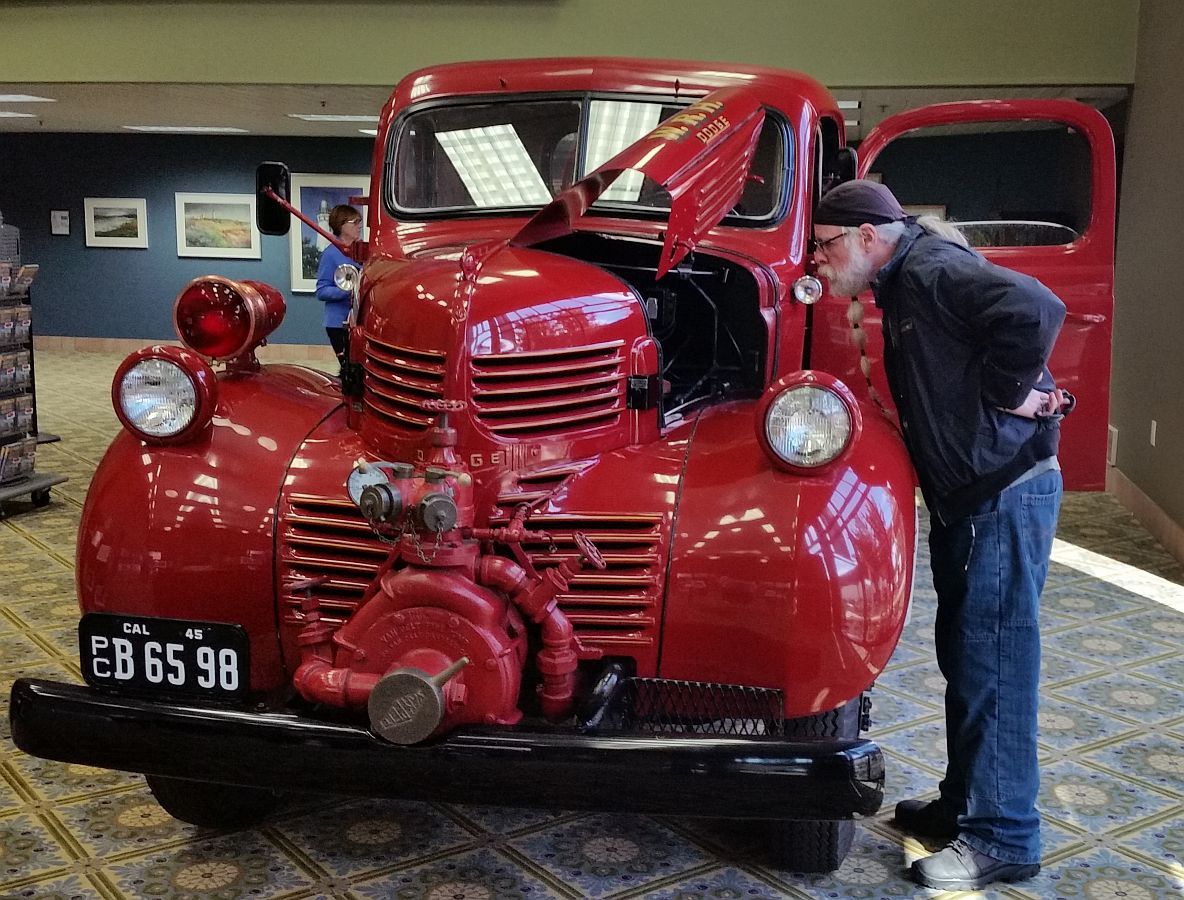 The view headed back down the hill.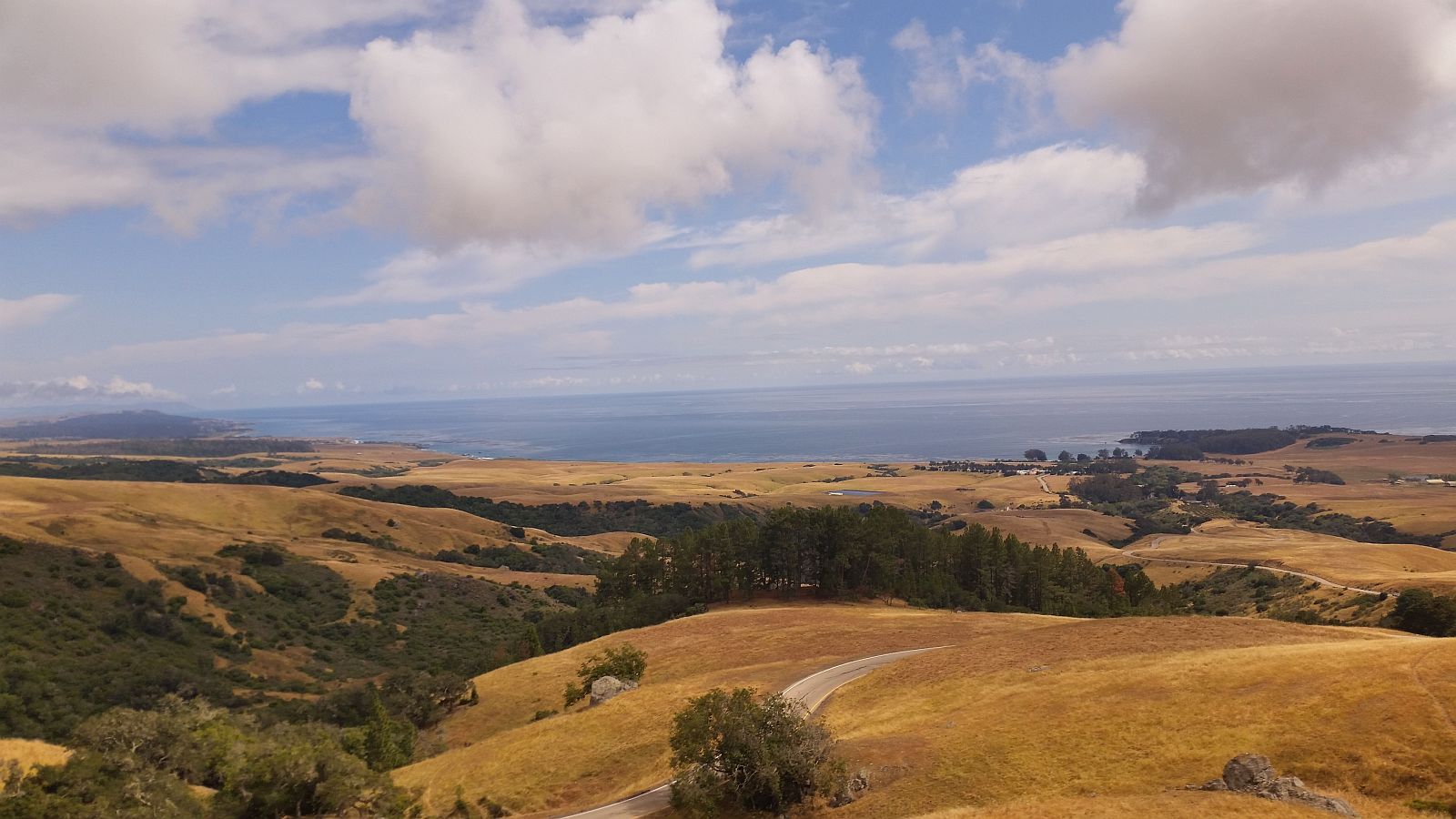 We left the Hearst Castle around 5:30, after being there for 5 hours and not seeing anywhere near all there was to see.
Tomorrow we are slated to be in San Jose to visit our daughter and her husband, so we decided to ride in that direction until we felt like stopping.
We headed back south a bit to get on the 101, taking the inland route up there.
Great roads, weather, scenery, just enjoying the ride...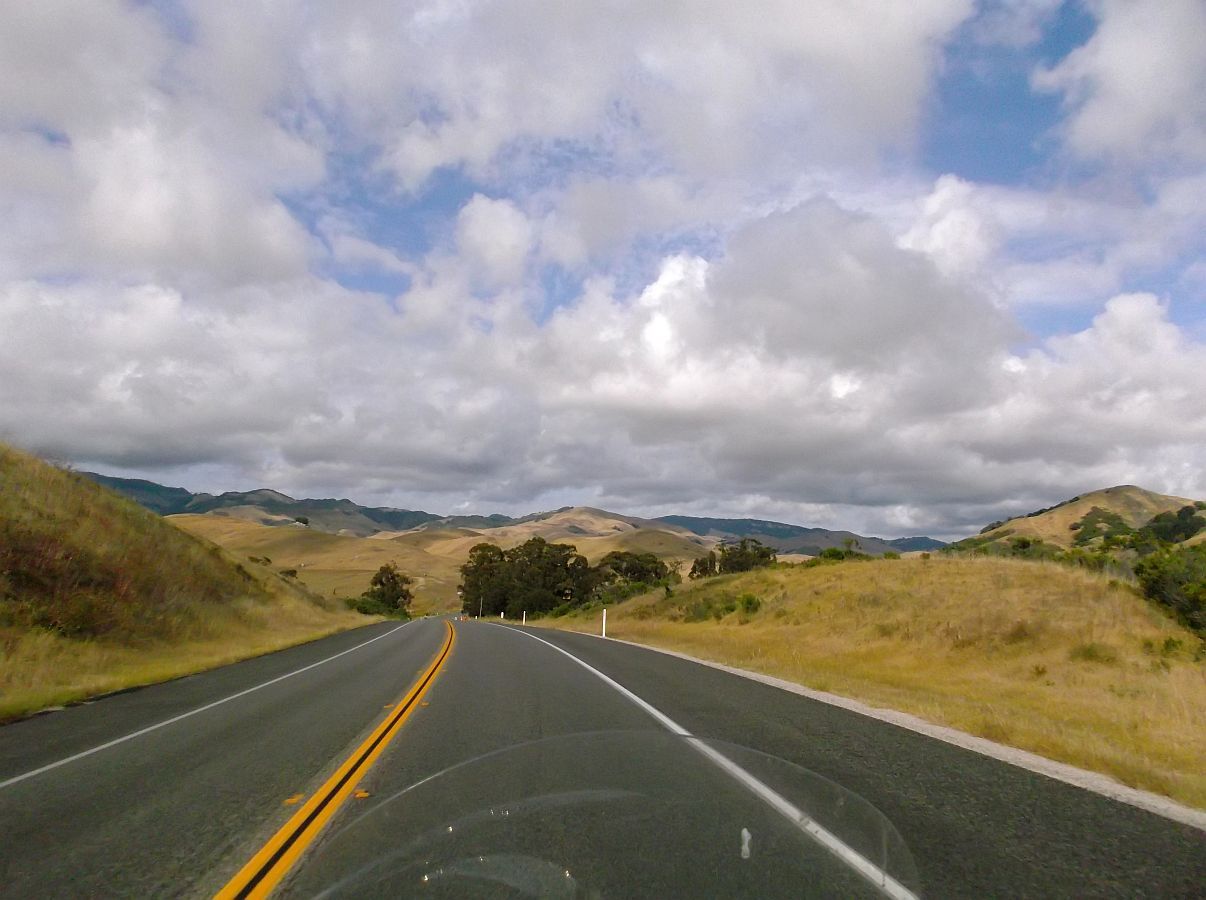 ...I'm not sure I've completely purged all the flat, straight road from last week out of my system. But today seems to be getting things back as they should be.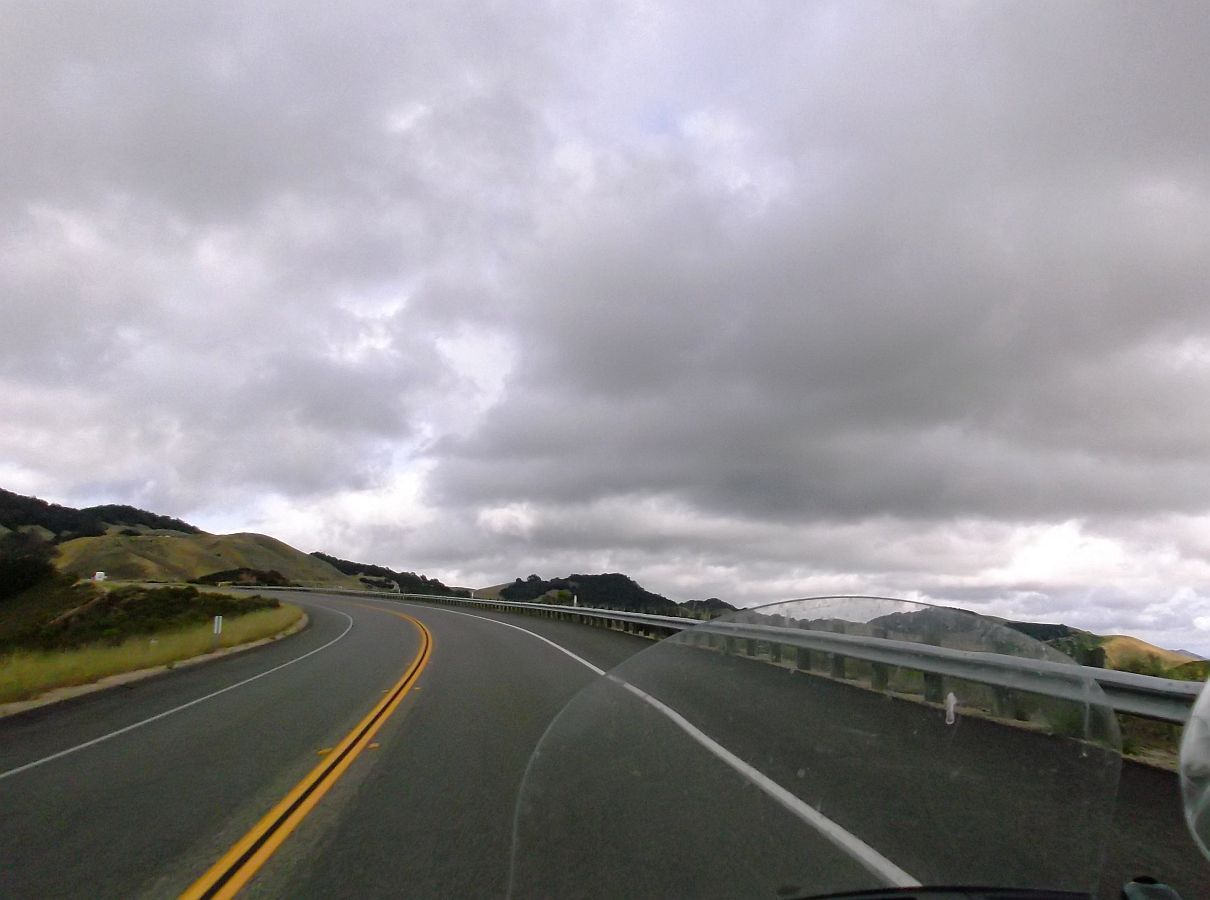 Look Ma! No Hands!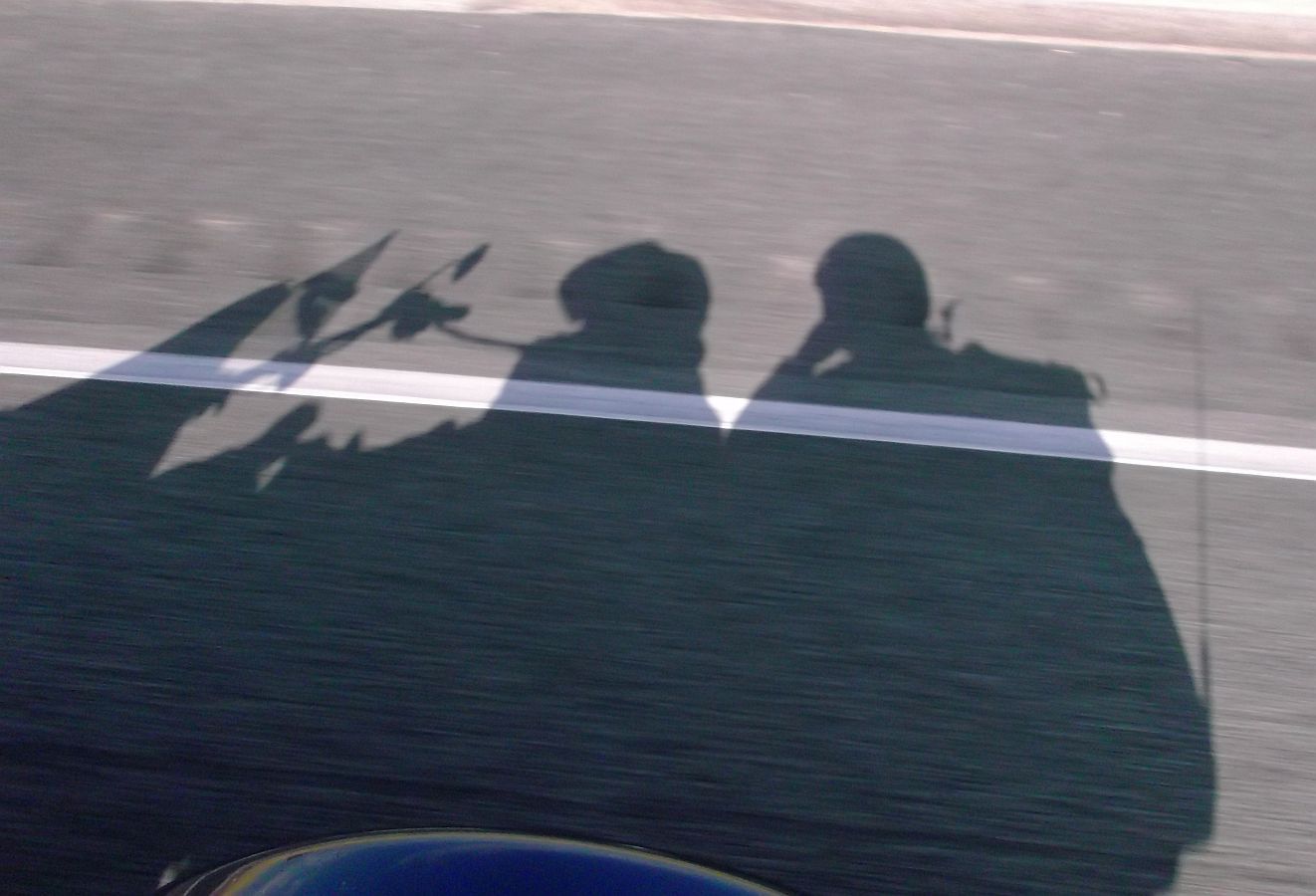 Sun was starting to get low, clouds starting to get heavy, so after 100 miles or so we stopped in King City...
We stayed in a Super 8 Motel that had a mom & pop diner next to it. Had a Very Good "home-cooked" meal.
Tomorrow we'll be in San Jose for a few days visiting.