Day 8 Continued-
Day 8 Continued-
Eating lunch in the shade below the Arch.
To give a perspective of how large everything is!
After eating, enjoying the cool breeze in the shade, messing around climbing on the rocks, we head back to the Tri-Glide.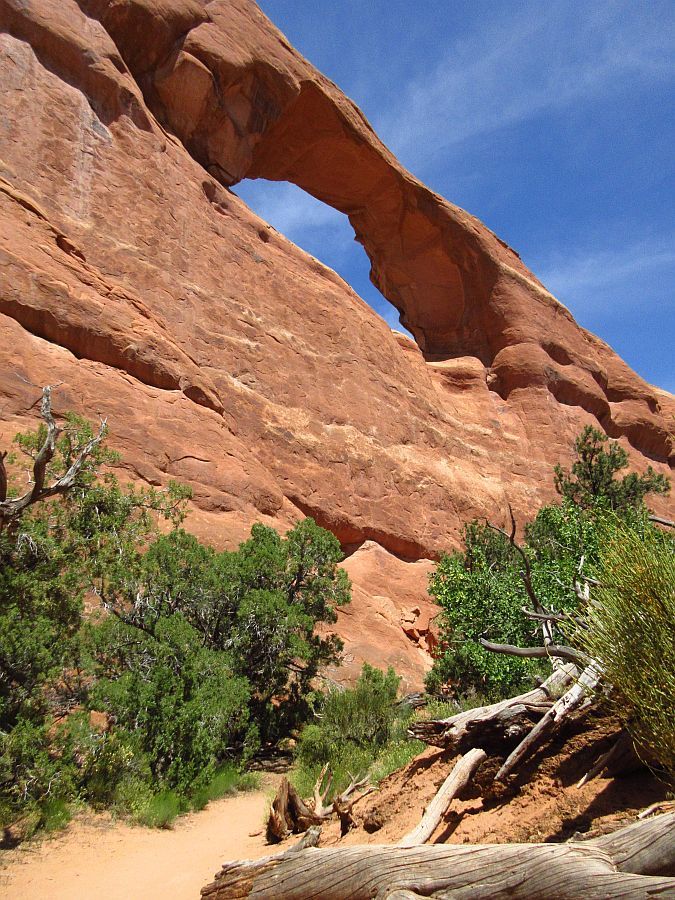 It's a bit of a walk. It's been 6 years since 9 bones were broken in my right foot. After a couple of surgeries, even last year I could not walk this far. Though I am still in pain 24/7, it has gotten less in this last year.
Back at the TG, ready to ride some more.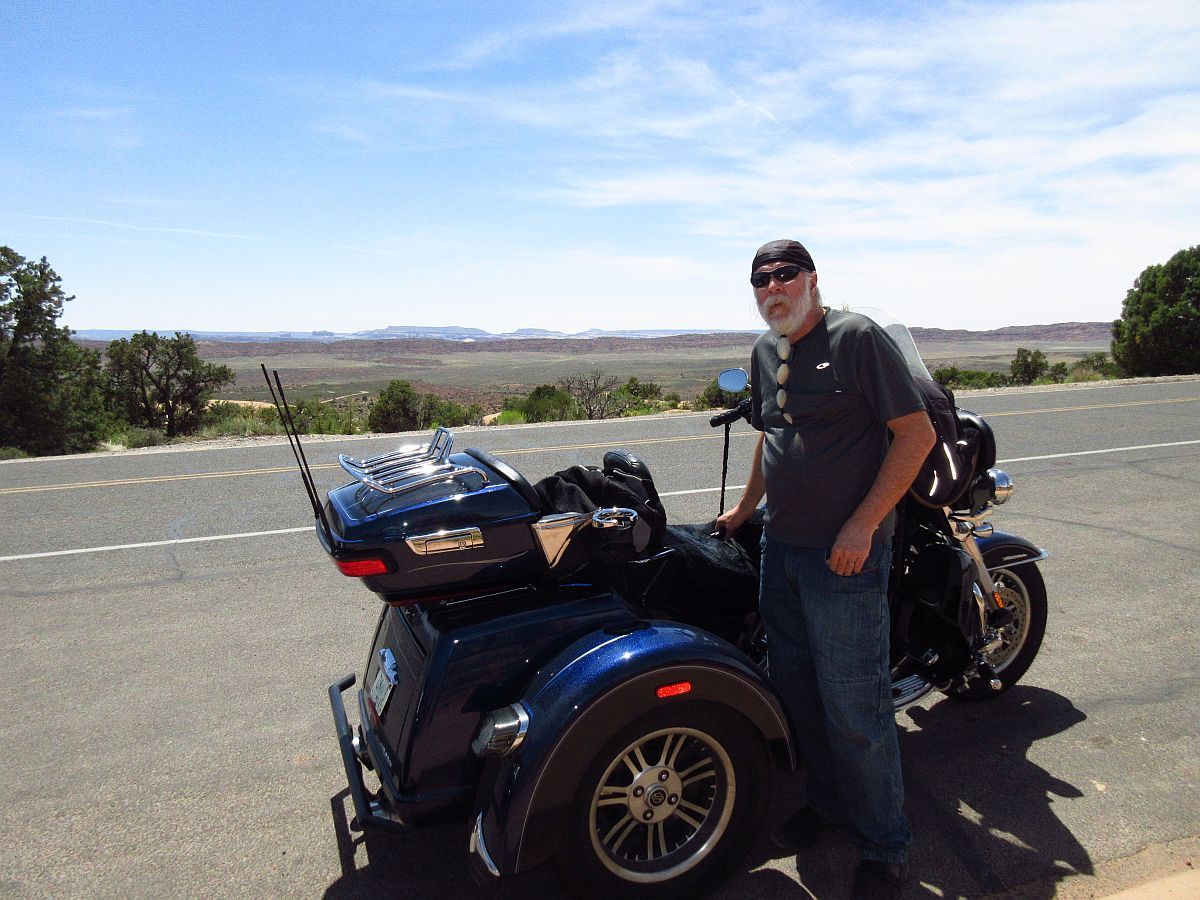 Fantastic views everywhere....yes, that is snow on the mountaintops in the distance.
We rode thru "Windows". There are a bunch of arches in this section of the park.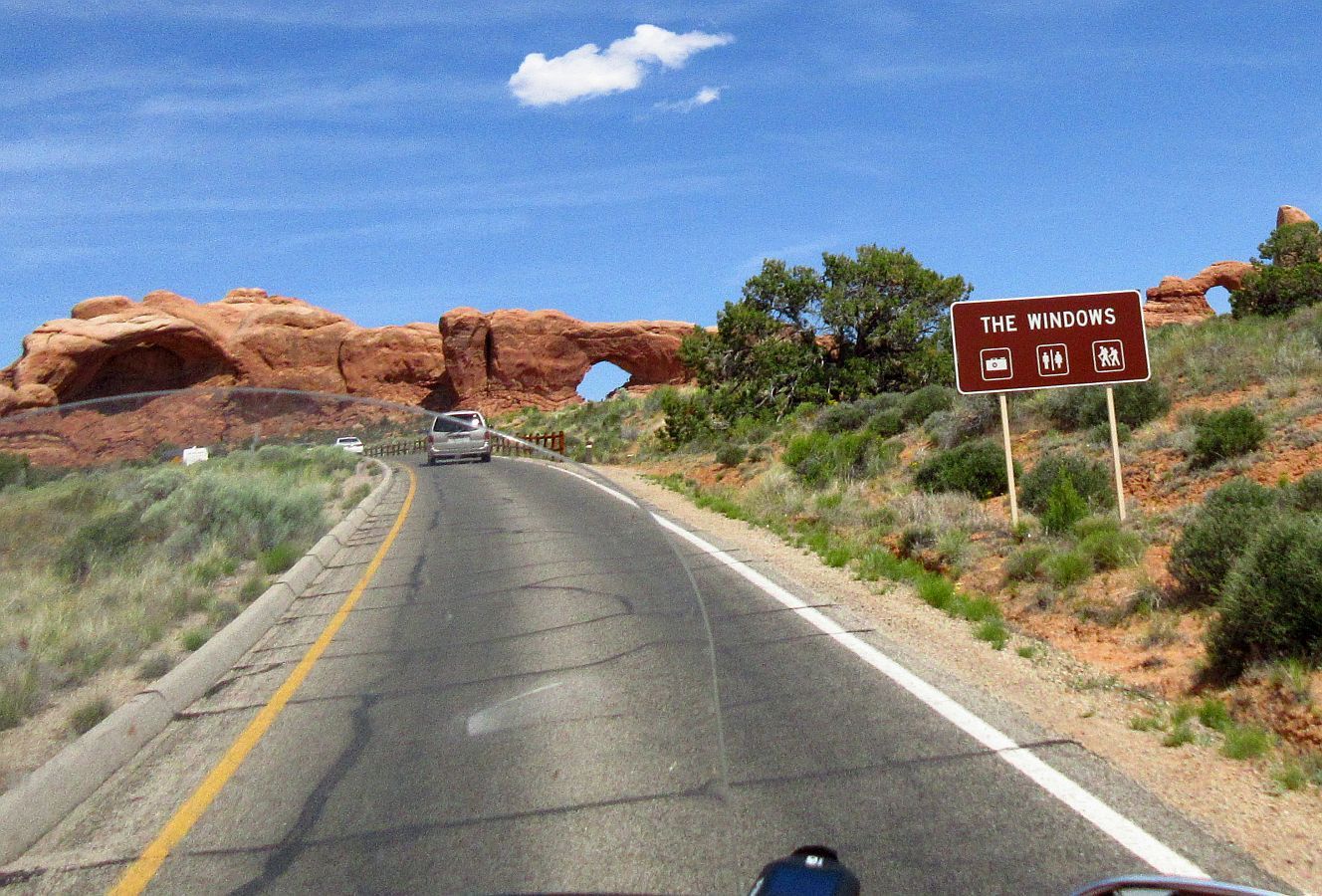 The Tri-Glide has been running great. Been going really slow in 90+* temps and it is not getting hot at all. But it did develop a new sound, which is why we stopped here. Turned out to be the infamous gas cap cover rattle. Easily fixed.
"Balanced Rock"...that's gonna fall some day!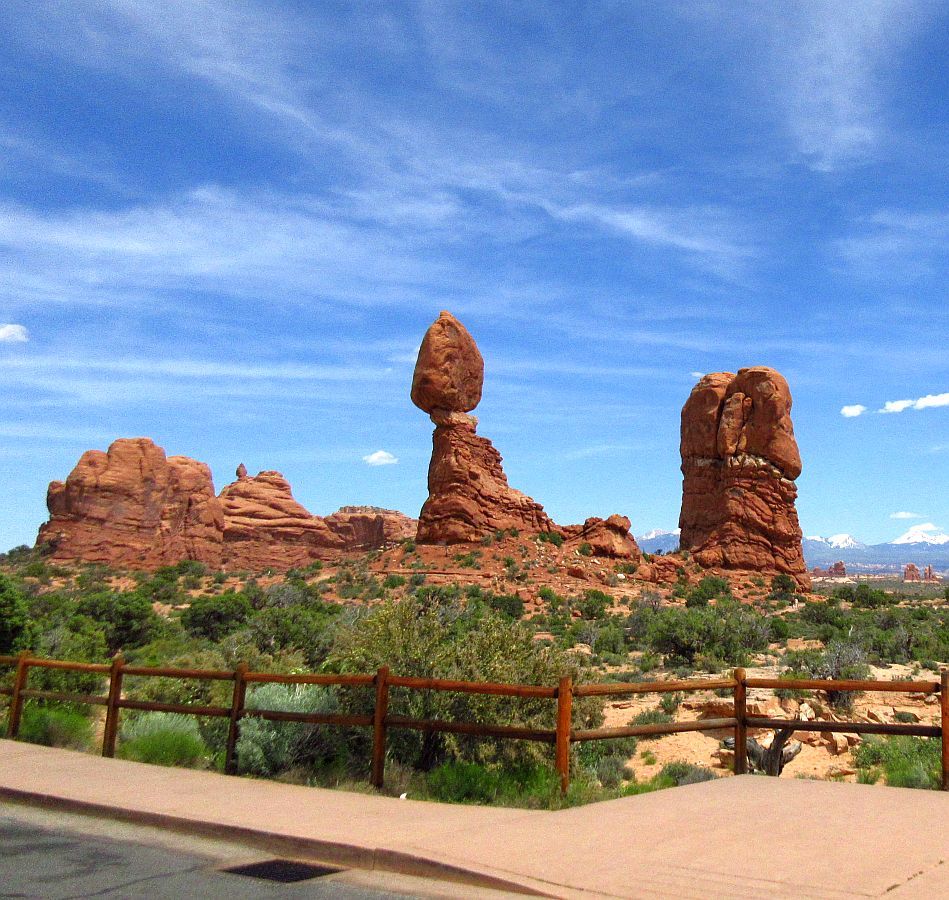 There were a ton more views in the Arches Park. We had a great time riding and seeing them all.
After leaving the park we took a road along the Colorado river for a few miles.
Great day of riding and seeing this park for the first time!