Day 8- Heading home to Mississippi
We did not go far after leaving Fuel Moto...just a few miles. Mary never really got warmed up after riding in the downpour this morning.
Friday morning getting ready to leave out of Appleton...
At a gas/pee/snack stop. Not sure what Mary was saying.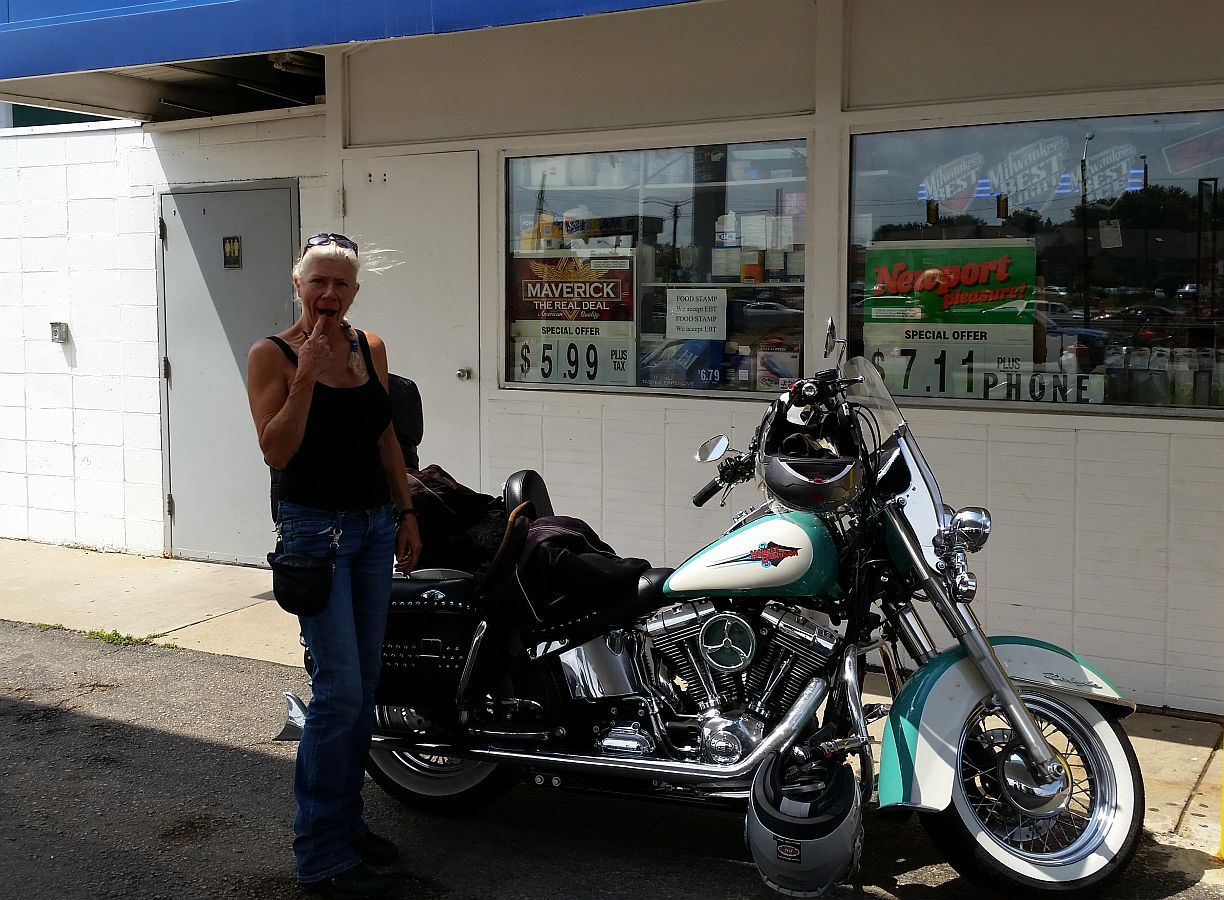 Eating up some miles, heading toward the J&P Cycles facility in Anamosa.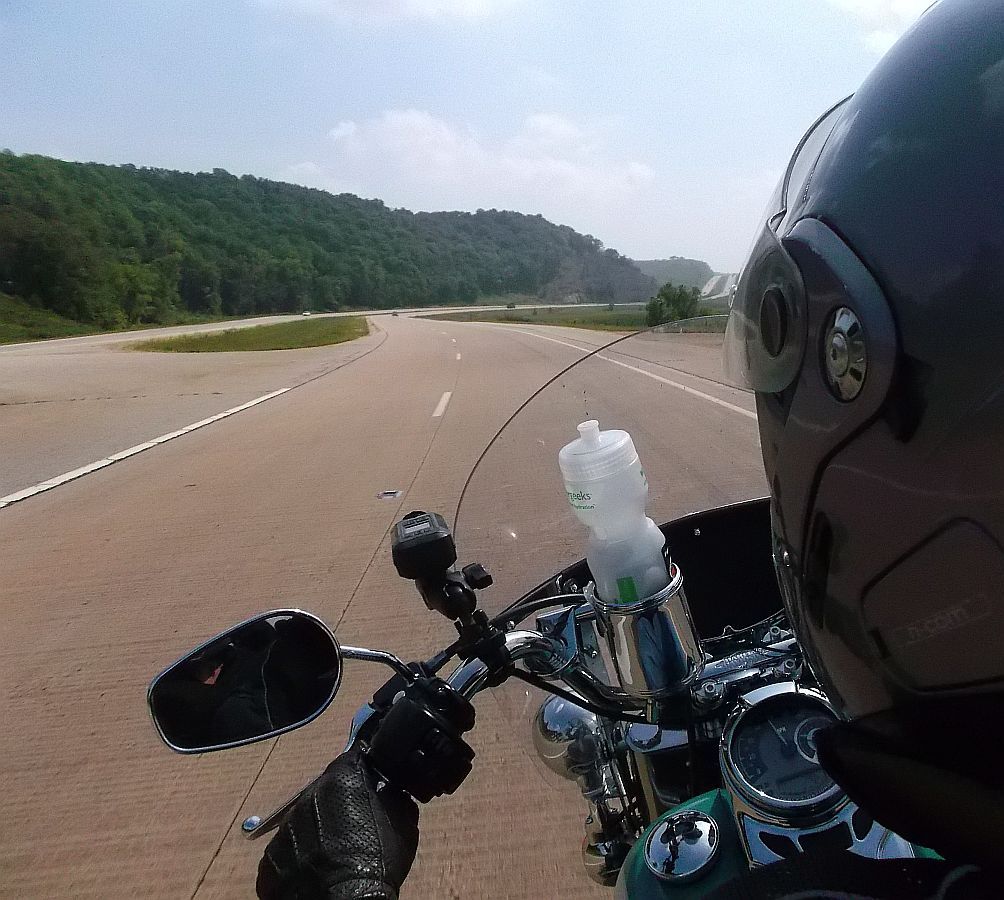 Most of the day was overcast, but there were a few great cloud pics that Mary got...plus this one has an Ultra in it too.
First time we'd been to the main J&P location in Iowa. Lots of parts, but we did not stay long. Just down the road was something more interesting.....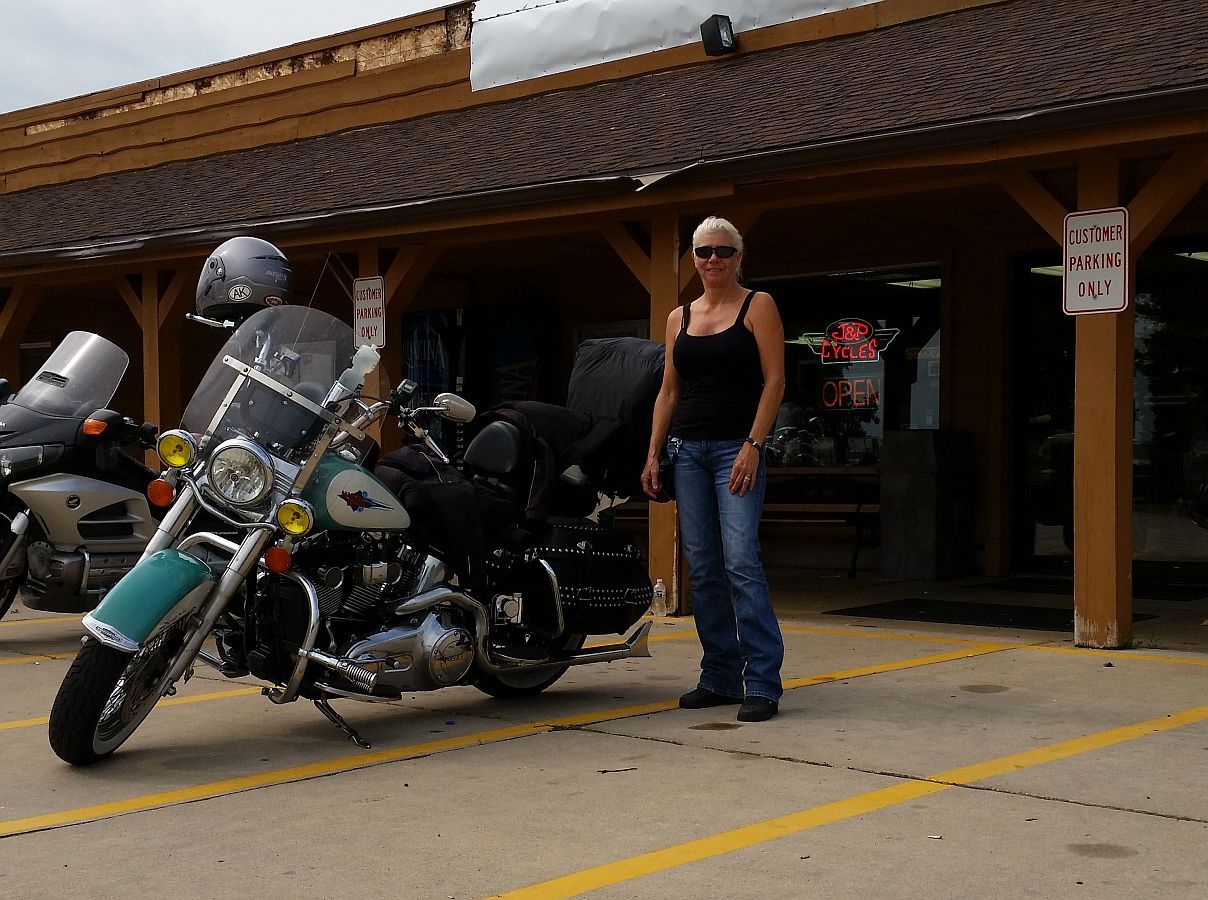 ...The National Motorcycle Museum.
There are hundreds and hundreds of bikes here. We were there for a couple of hours and it went by like a few minutes. It is right up there with the Wheels of Time in Maggie Valley.
I took over 150 pics. Here are just a couple.
Asphalt Angel Trike - A Tribute to Big Daddy Roth! Who doesn't remember Rat Fink?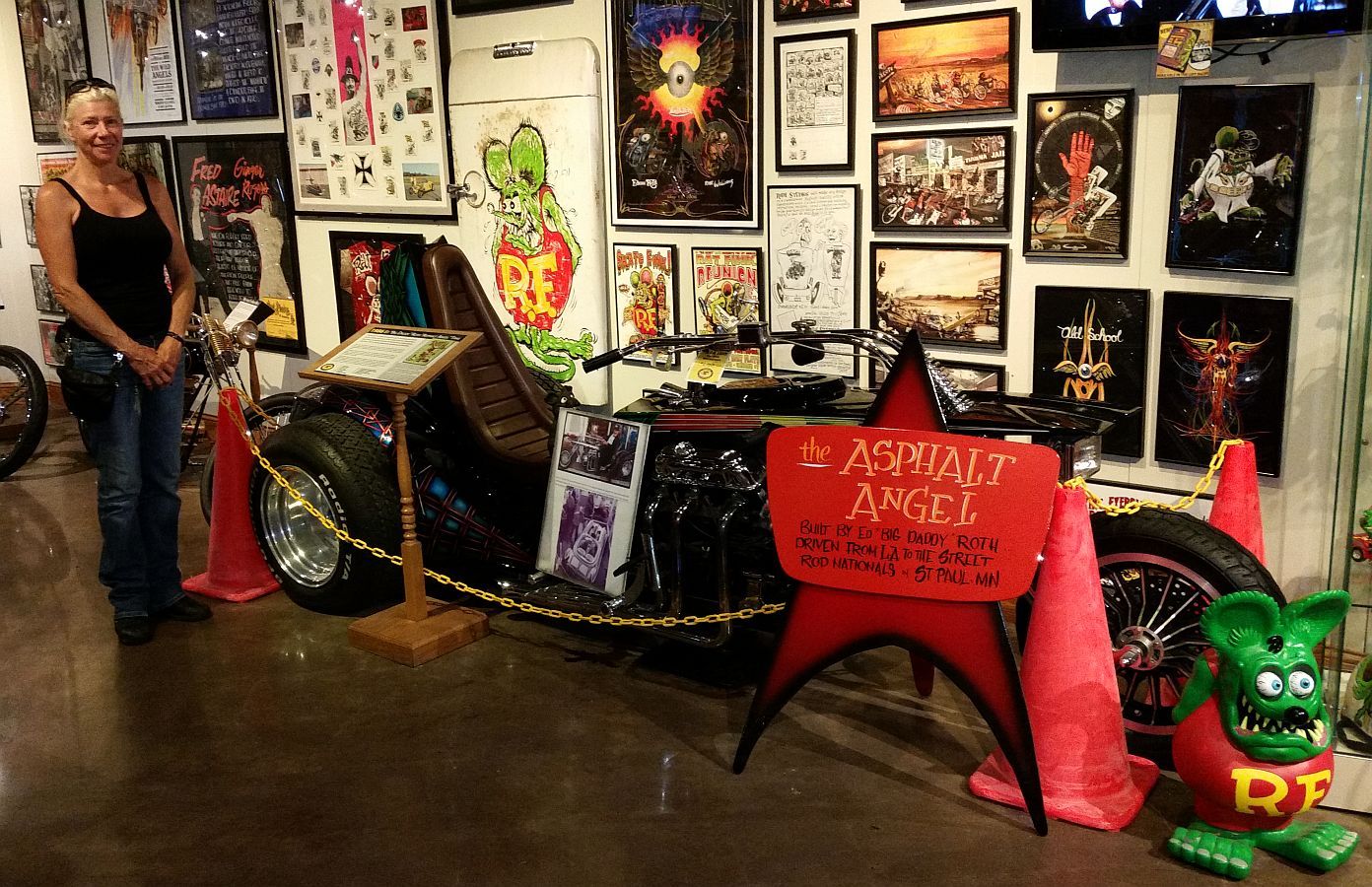 A Pristine 1912 Pierce. WOW!
I could not ask for a better riding partner. Mary does not like it when I scrape the floorboards, and I really do keep it to a minimum when she's on a bike with me. (don't know why I like scraping, but I do)
I asked her if she could please get some pics of us scraping at speed...what a trooper, she got a few really good ones. Here's one- I gotta get some of those magnesium strips that go on the bottom that really make a lot of sparks...but until then, here's a great pic at about 65 mph thru a curve-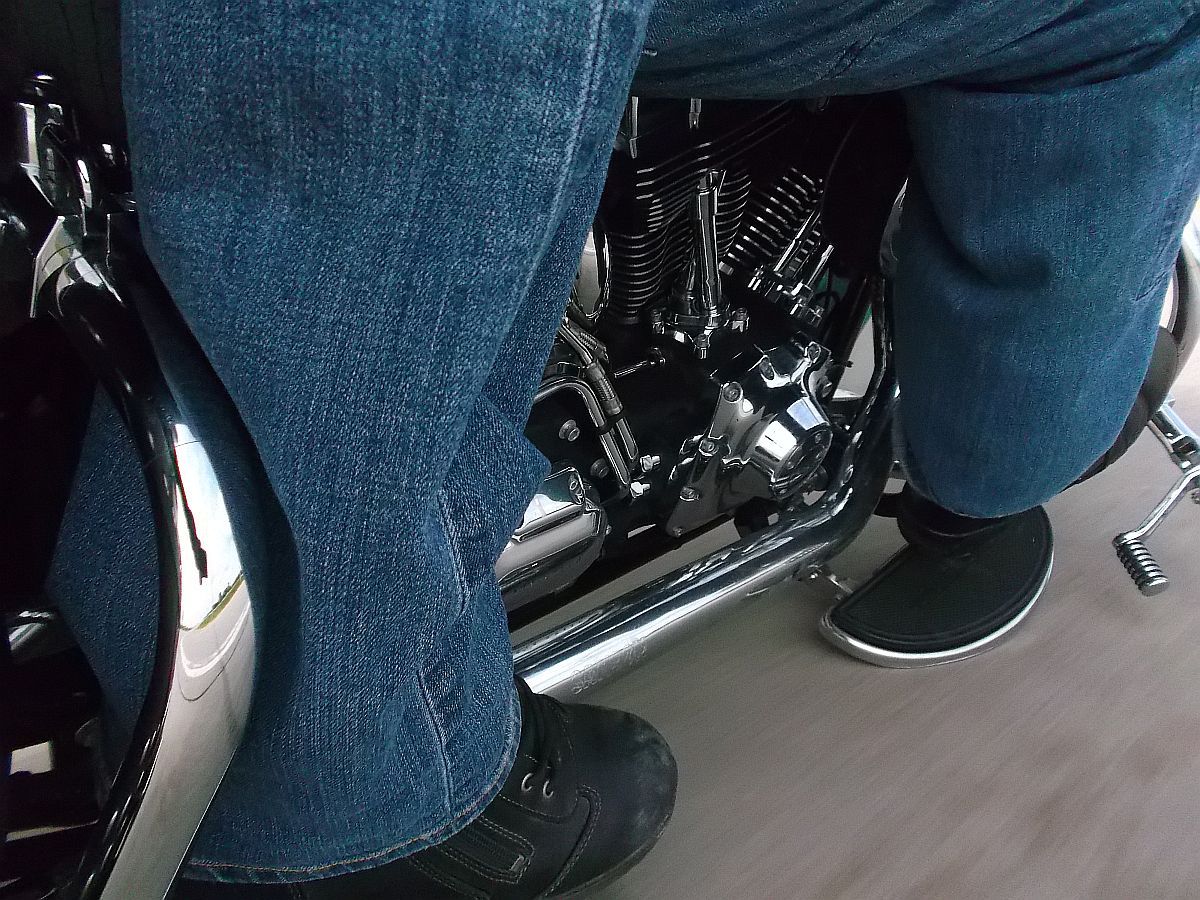 Our stop for the night was in Coralville, IA. Here's a cool shadow pic as we head south.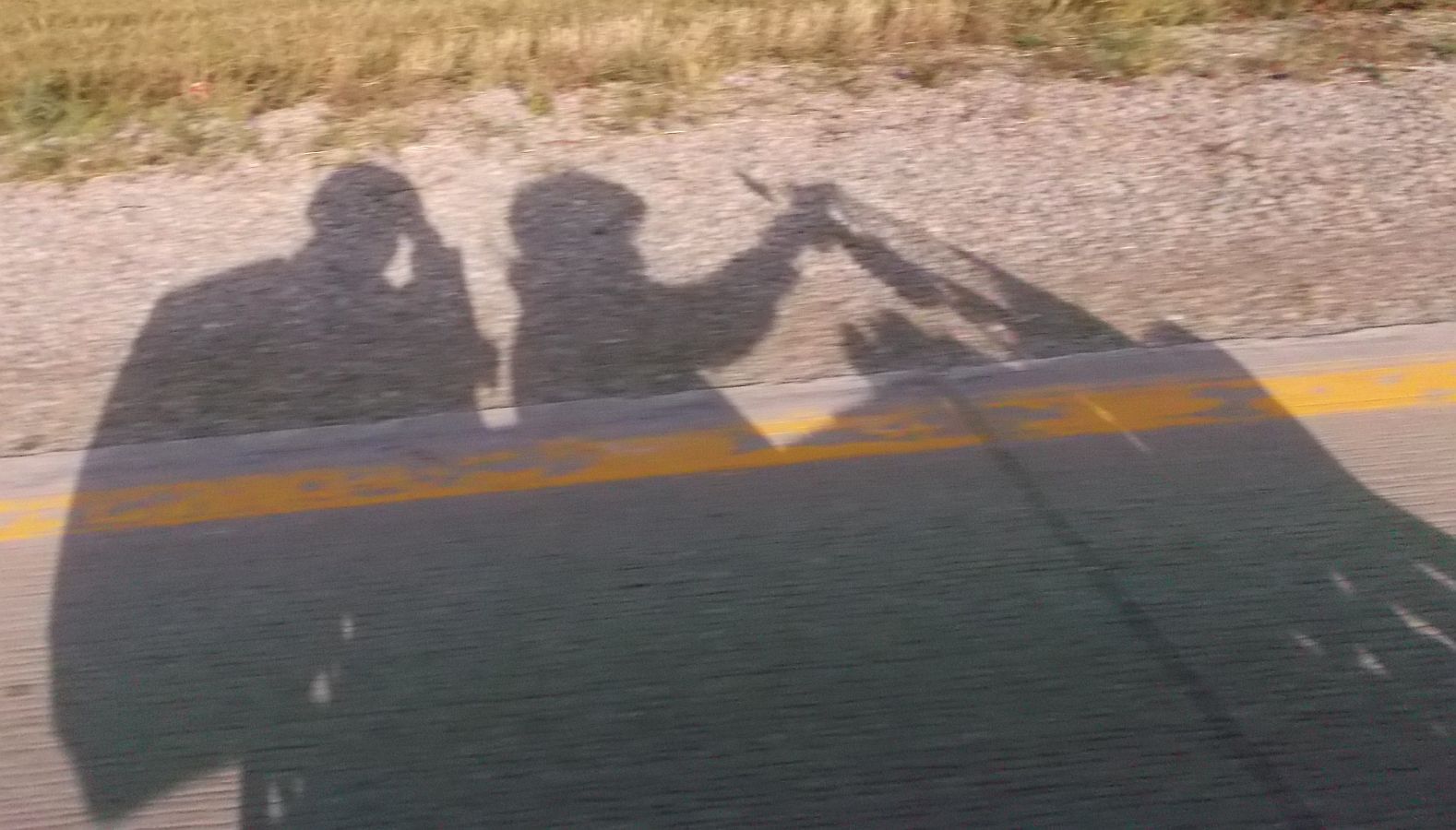 Two more days before we get back home to Mississippi, via some great secondary roads.