Day 9 Continued-
Day 9 Continued-
We got to the Yosemite National Park...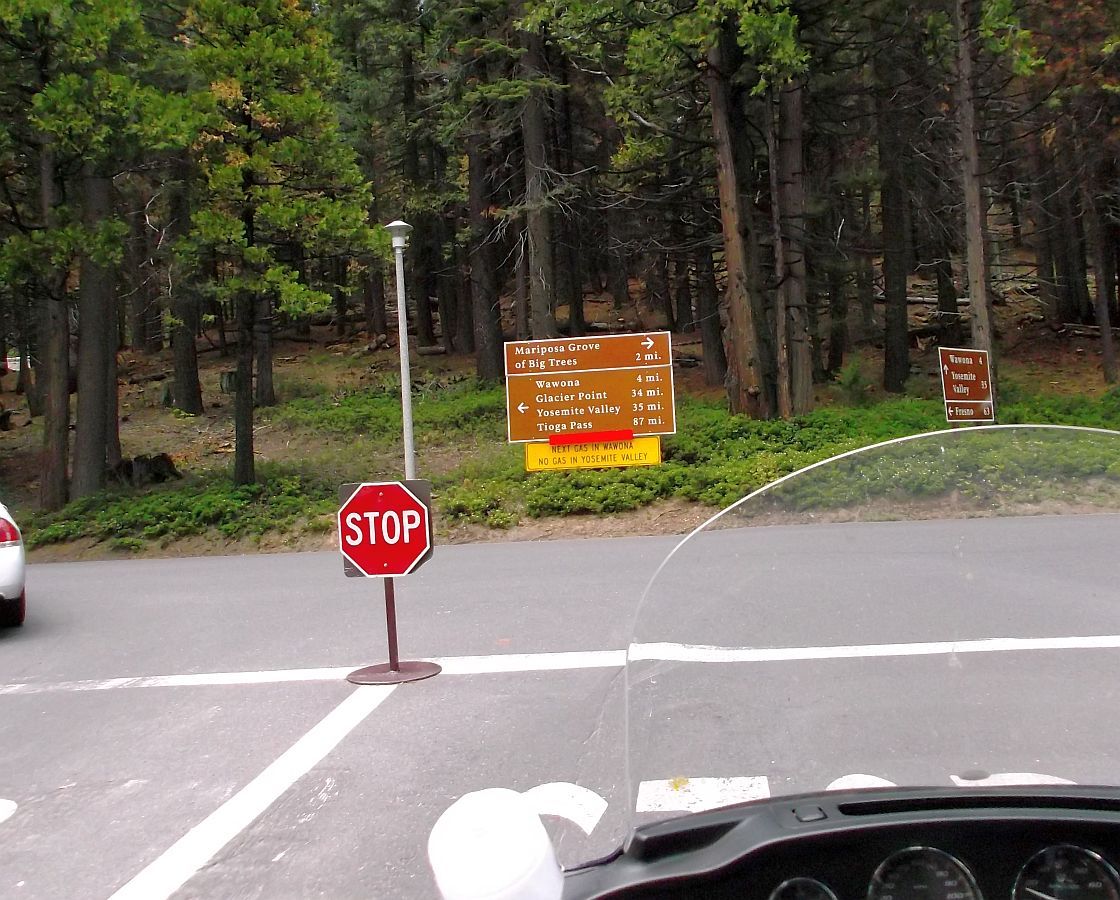 ...our first stop is the Mariposa Grove. These trees are monster big, you can see how they dwarf the car in front of us.
We took a lot of pictures...but the camera is not "big enough" to really capture how enormous they are!
Next we head off to the valley floor. It's 37 miles of beautiful scenery on well maintained roads..
...along with a LOOONNNG tunnel blasted thru the mountain! (no, I did not like the idea of traveling thru it with all that rock/mountain on top of us
)
We stopped at the Bridal Veil Falls. Amazing!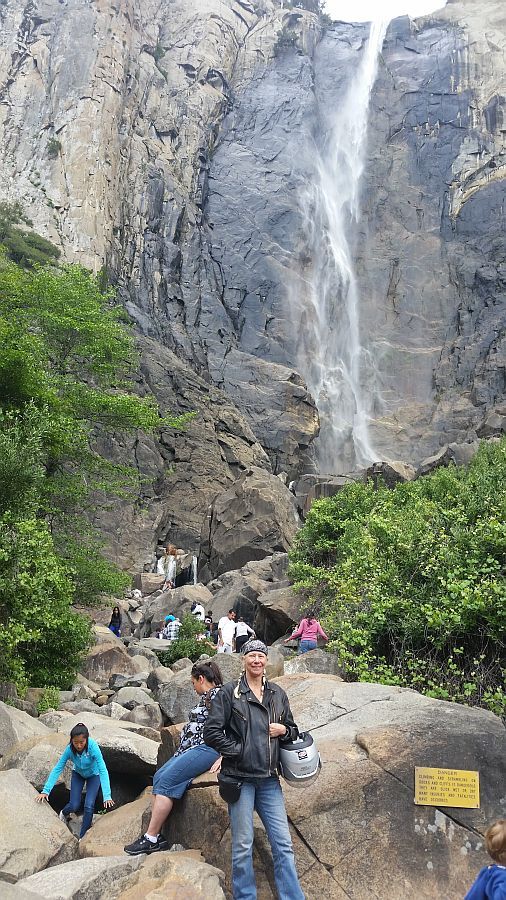 The beauty of this place reminds us of Yellowstone...
...so much to see!
We spent some time in the valley floor...
...riding around and taking in the sights!
I will finish today's ride report tomorrow with 20 more pics, some of the floor and then up, over & down Tioga Pass to Lee Vining. *Temps ranged from 91* to 54* with snow on the ground still. *Elevation from sea level up to 10,000 feet. *