Final Post for Day 12
Final Post for Day 12 -
Entering Oregon via the coastal route. Previously we have always turned a bit east and traveled thru some of the mountains, like Crater Lake. This time we've decided to check out some of the Oregon coast.
Hey, a fellow triker! Those are index fingers, not "the" finger.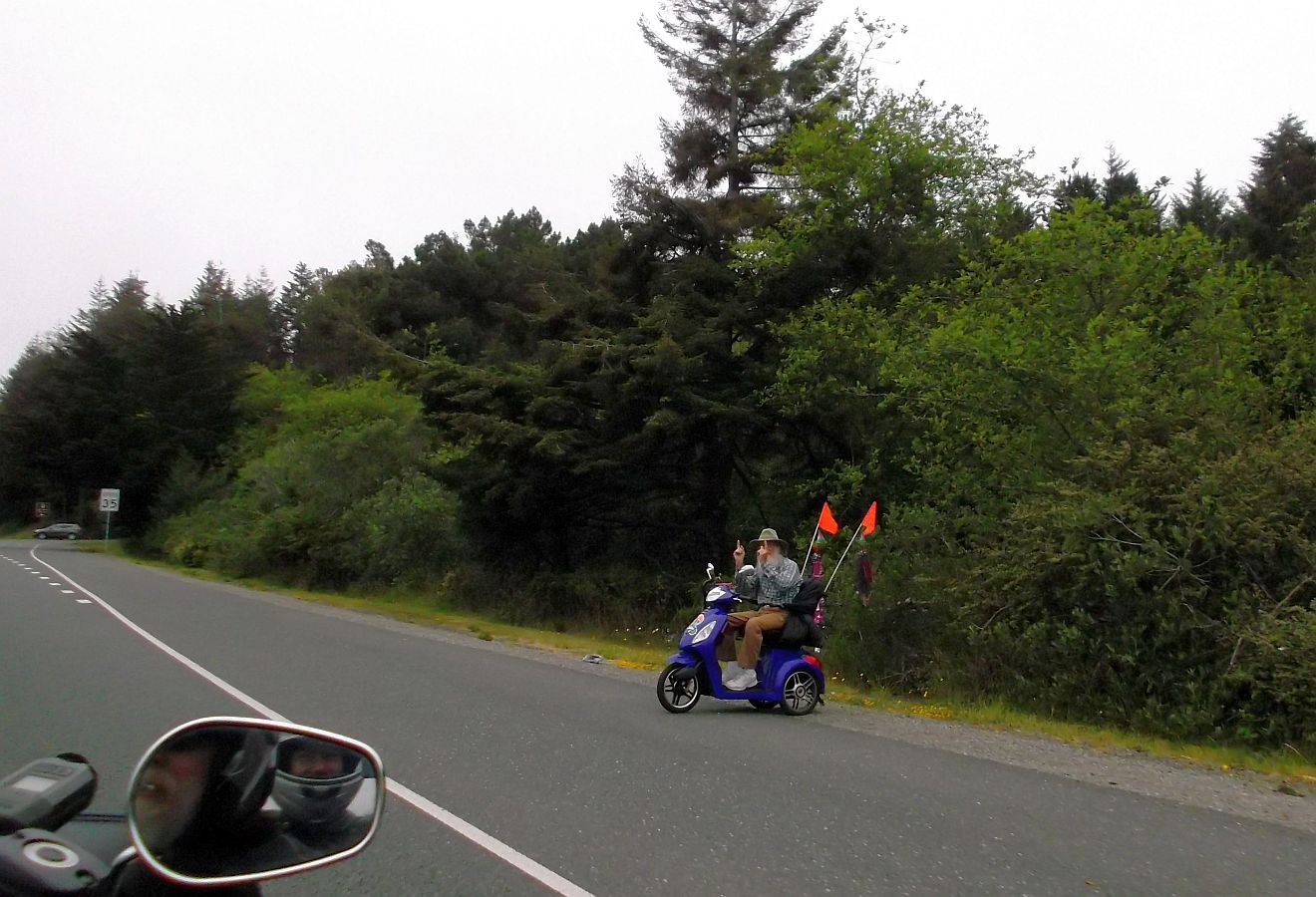 We saw a turn-off for some tide-pools, pulled in, locked everything up and took this pic of Mary (I know it's sorta foggy/blurry, but I really like this pic of her
) before starting the 1/2 mile walk down to the...
...Tide-pools. We did not see any critters...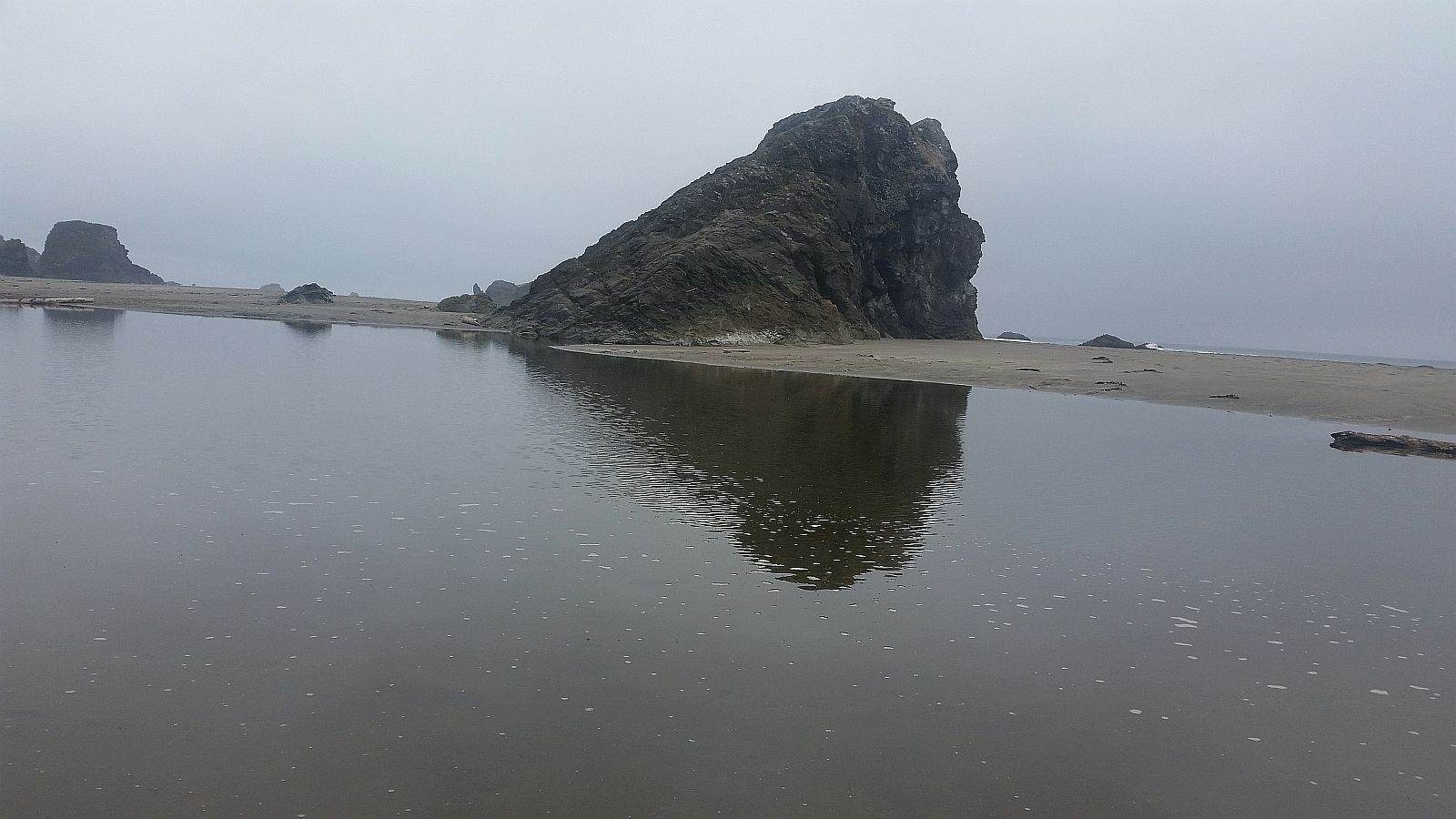 ...but we enjoyed exploring around...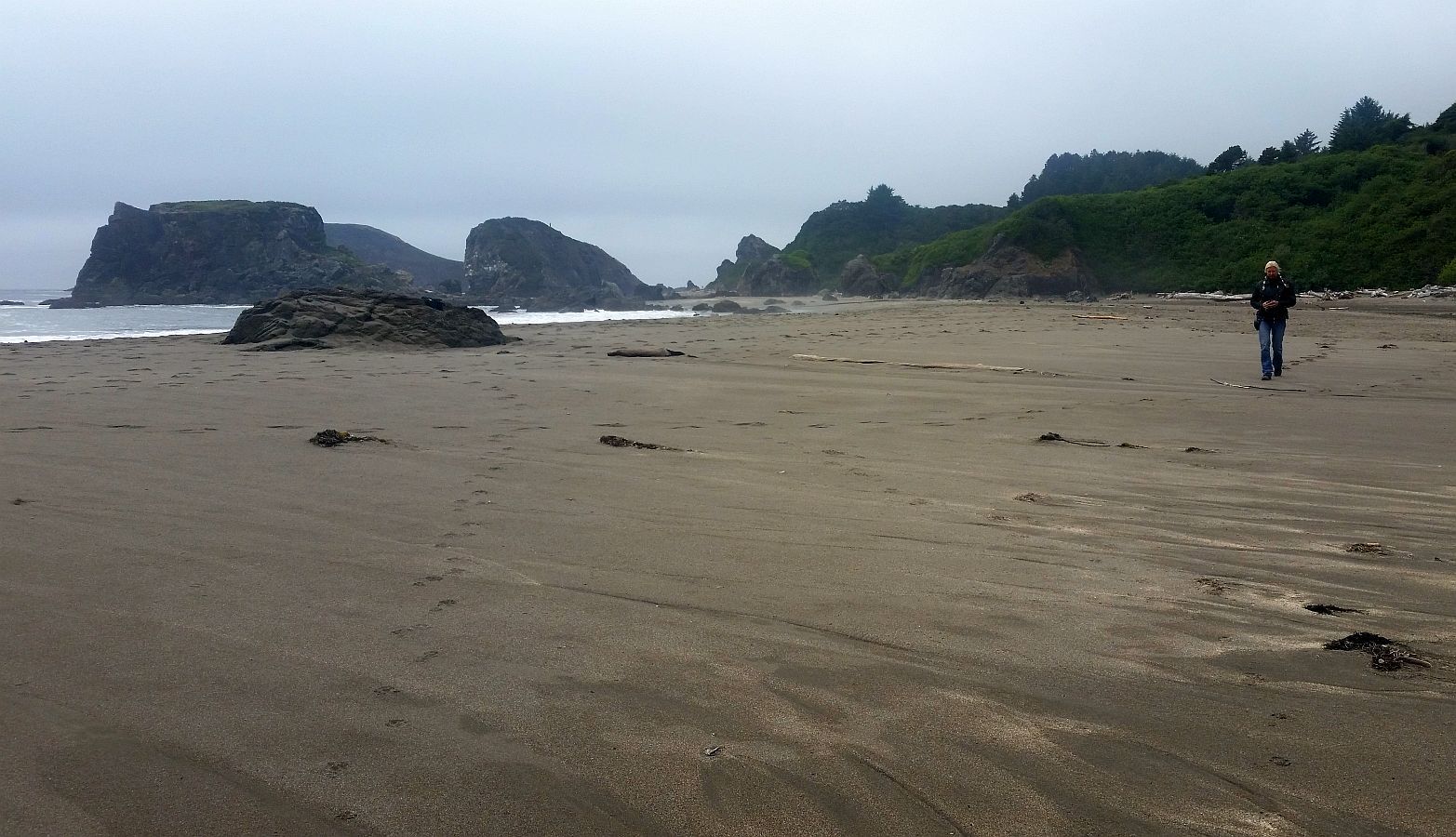 ...checking out the deserted beach. (If you click on any of the pics, they should all be bigger...but for sure click on this one, it is a panoramic shot that Mary took)
Back on the TG, just a bit down the road, we stopped to get a pic of this amazing sight!
Back rolling now. We decided to go to Gold Beach, OR. Used the POI on the TG to find a motel. Got a room with a balcony, looking out over the coast.
After unloading, we went to the local grocery store. Lo and behold, right across the street is the Backwoods Home Magazine office. (this is a mag we subscribe to, and read each issue) They were closed, we will be stopping there tomorrow.
After getting back to the motel, we got a couple of pics, from the balcony, of the lighthouse with...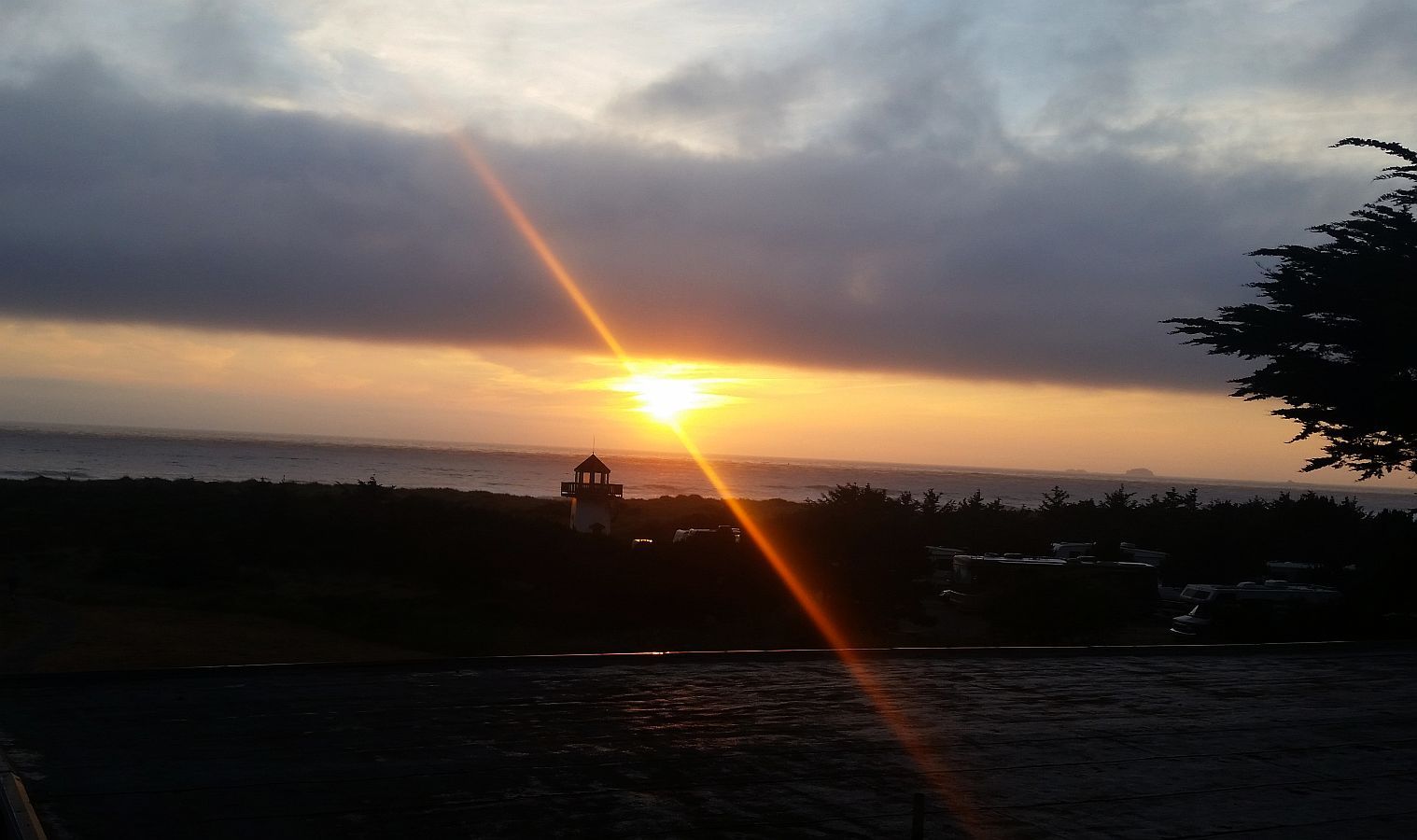 the sun setting.