Forty Days Following The Front Wheel
This road trip is Not on a Sporty, but it is one that I would make one-up on a Sporty and I thought it would be interesting to some here.***


Mary and I have been looking forward to this trip since a few weeks after we returned from our trip up to Bella Coola, Canada last year!

We are staying in the States this year. We will be visiting family, and we'll be hitting quite a few National Parks. We have a few places that we are scheduled to be at certain times, and we have a loose route planned, but we are going to be following our Front Wheel for the next 40 days!

Unlike last year, I am going to try and keep the Ride Report as real-time as possible. Over the next week or two we will find out how that works out.


We are leaving out in the morning, and just finished packing up most of the bike.

It looks like we'll be riding in plenty of 90* weather, as well as in some snow!

Here's almost all of the stuff we are taking-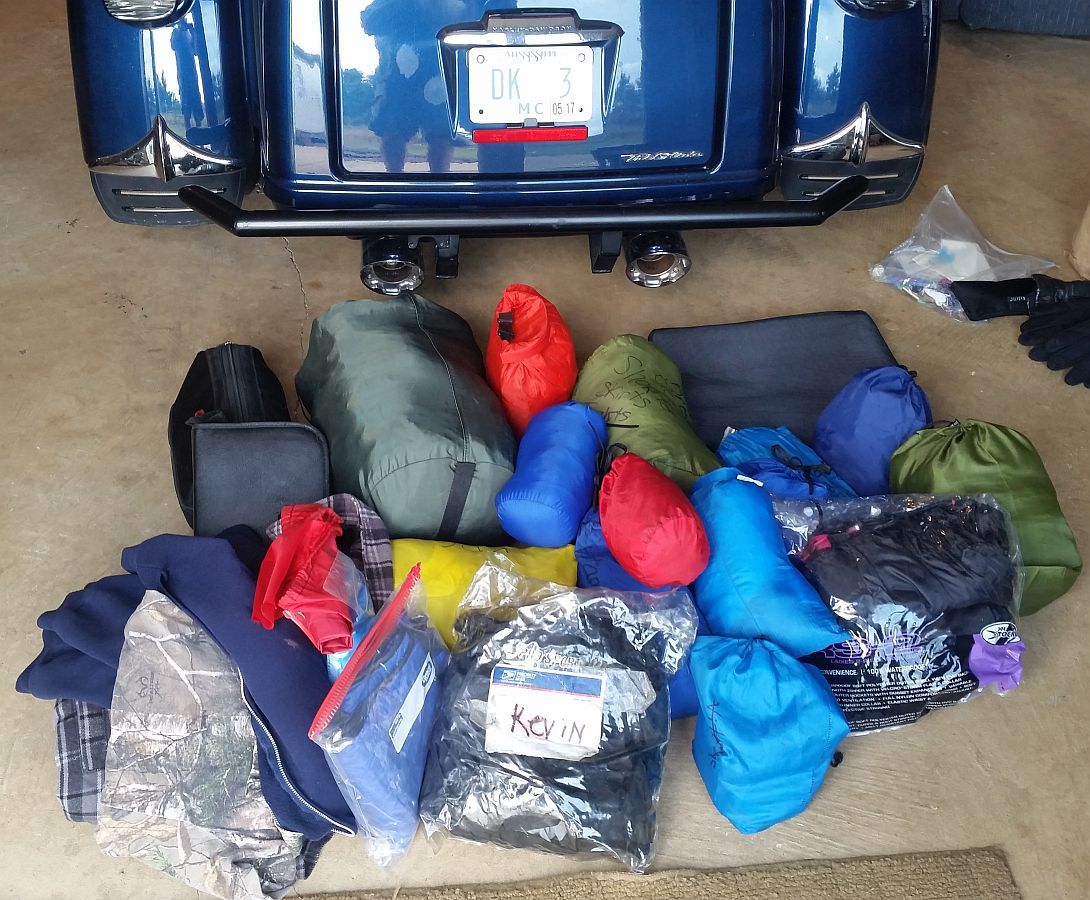 Yep, it all fit!