Fun Part
Lining it up.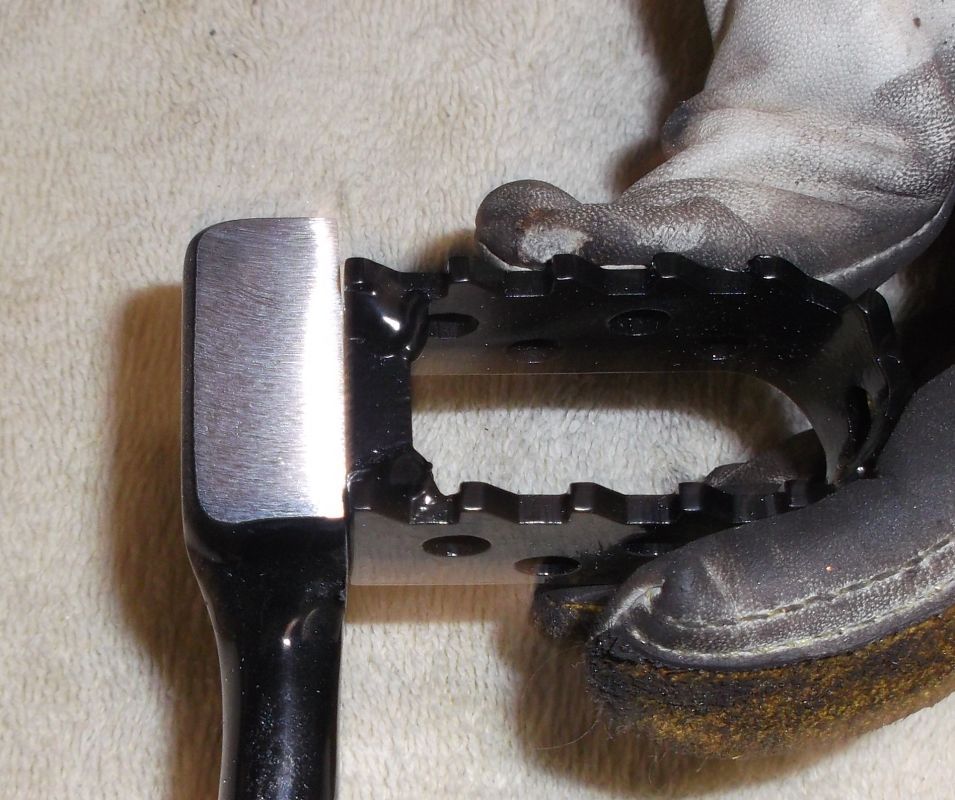 Drilling a a pilot hole.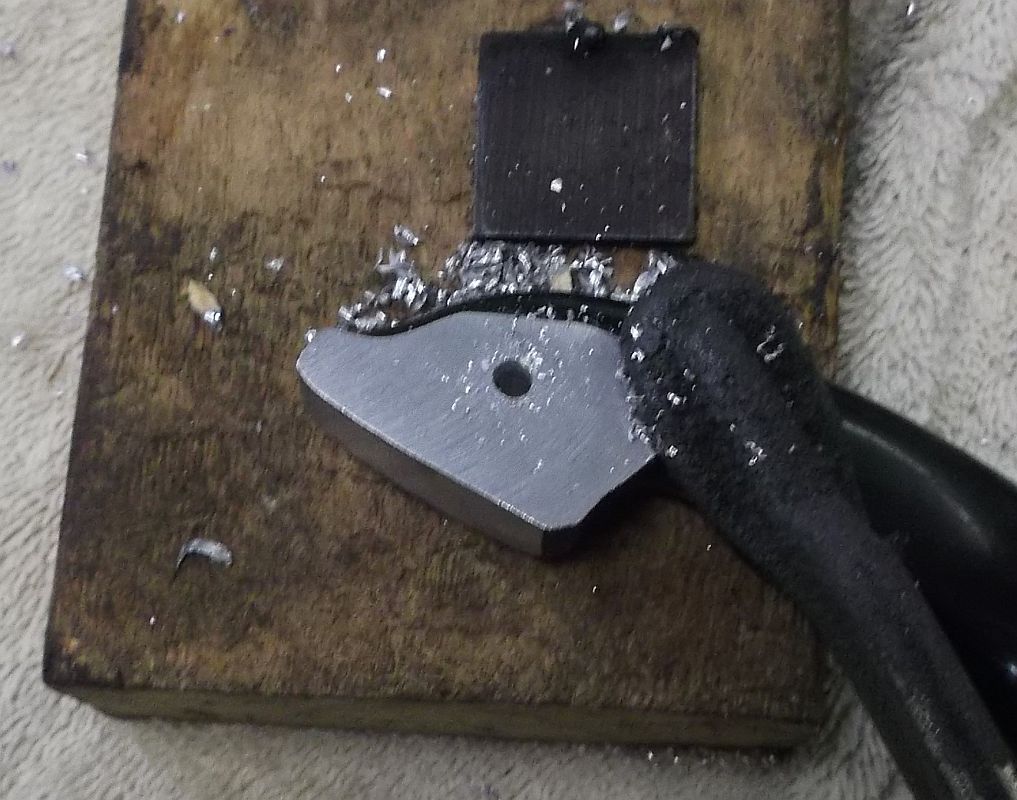 Drilled out using a 17/64" bit, and then threaded with a 5/16-24 tap. This is so I can use the same bolt that comes with the Trap Shift Peg, which is the same thread as used on the shifter.

I could have drilled it straight through and used a longer bolt and nut, but thought it would be cleaner threading into the arm, like it does on the shifter.




Seeing what extra needs to be cut off to be flush with the Trap.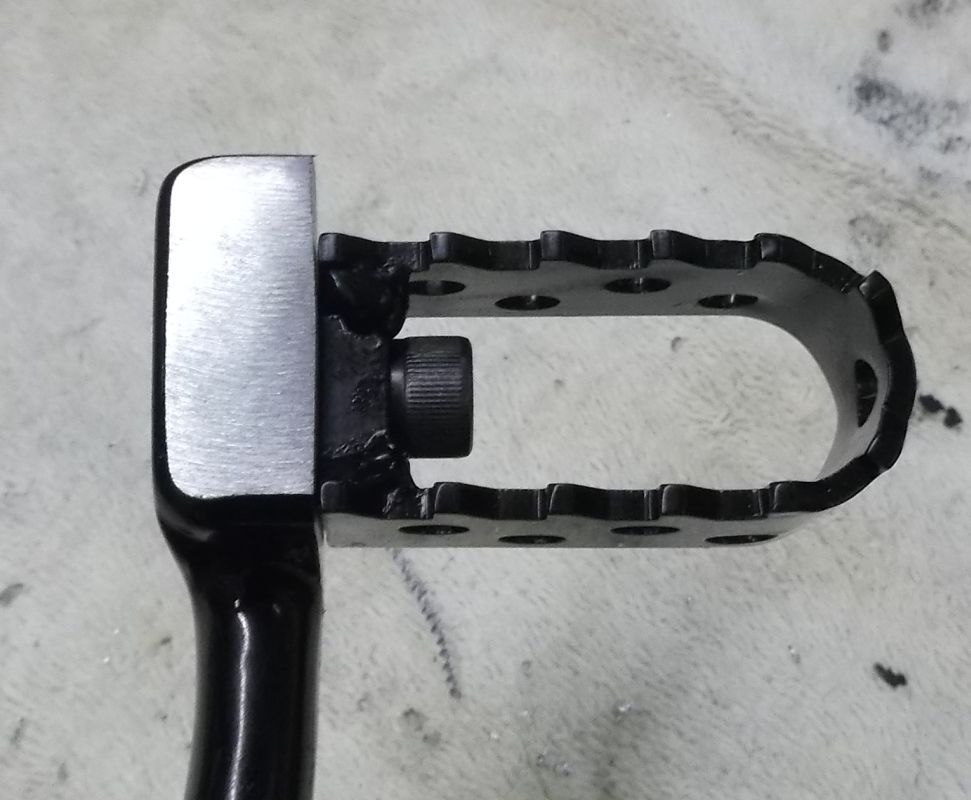 What was cut off.




I just put a quick coat of rattle can black on it to see what it would look like.

Still needs some finish work with sandpaper, then will be either doing some quality rattle can paint, or might get it powdered. The pain with powdering is that the bushing in the brake arm will melt, so it needs to be removed and then replaced.


Here's a couple pics of the tank sitting closer to the backbone...much better!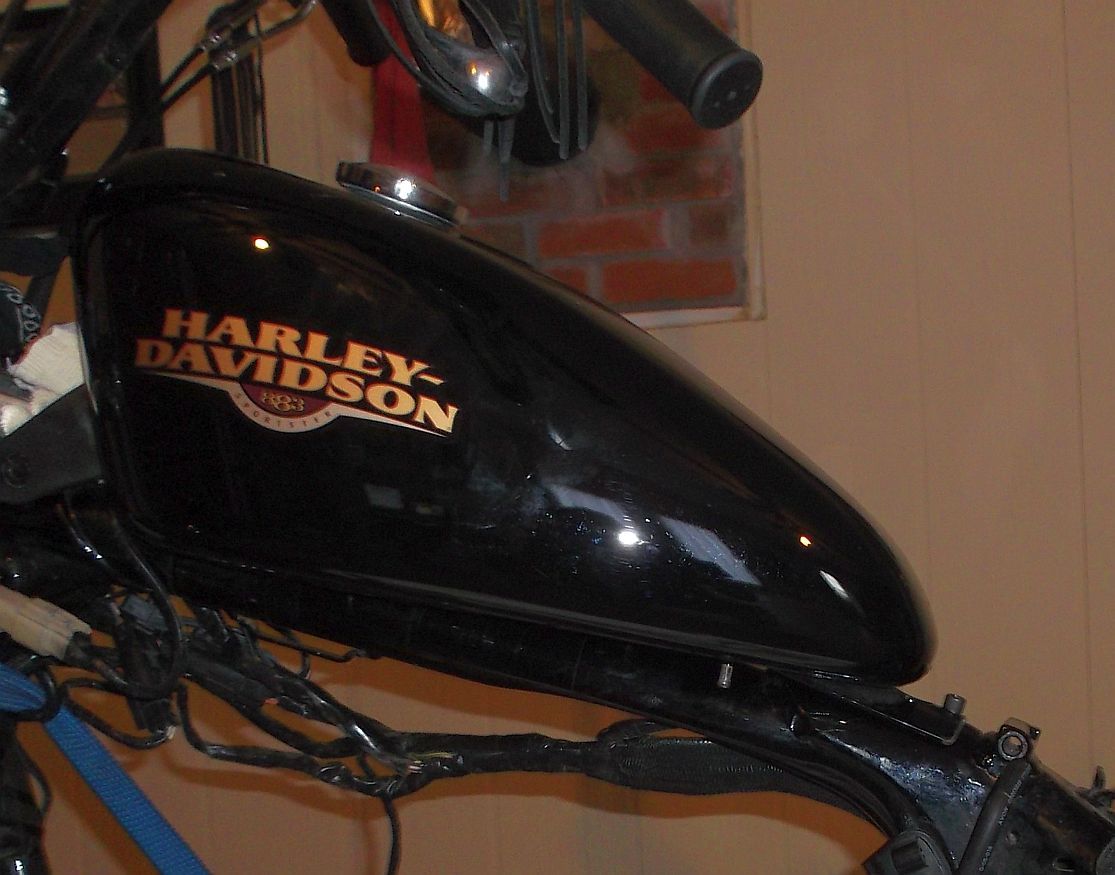 Got a bit more done Saturday...was going to work on it on Sunday too....but it was 65* and the wife and I went for a 5 hour putt.


First up was cutting the struts down.





I covered everything up with a few layers of old sheets, but it was starting to burn through, so added a wet towel to the mix.

Still need to do some finish work on them, but had to get them out of the way so I could fit the fender and play around with the sissy bar/fender strut combo.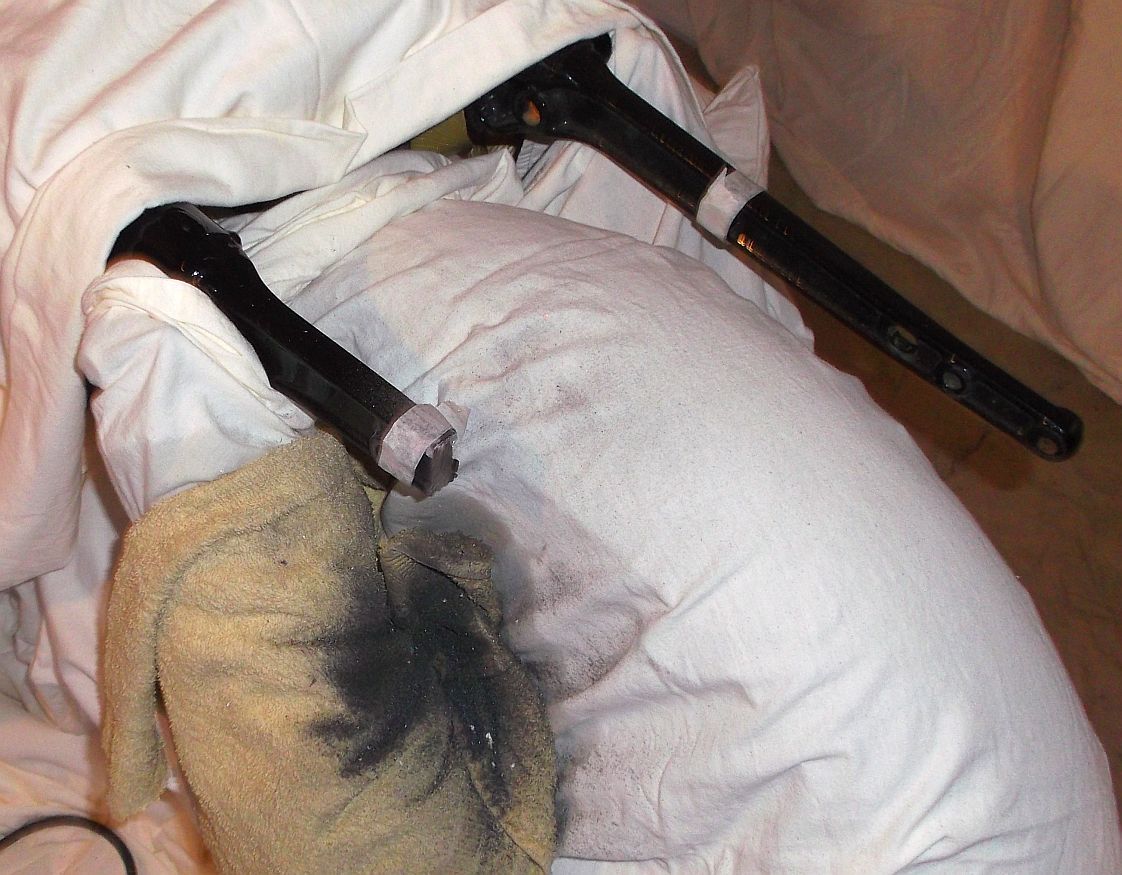 Sittin down on the job.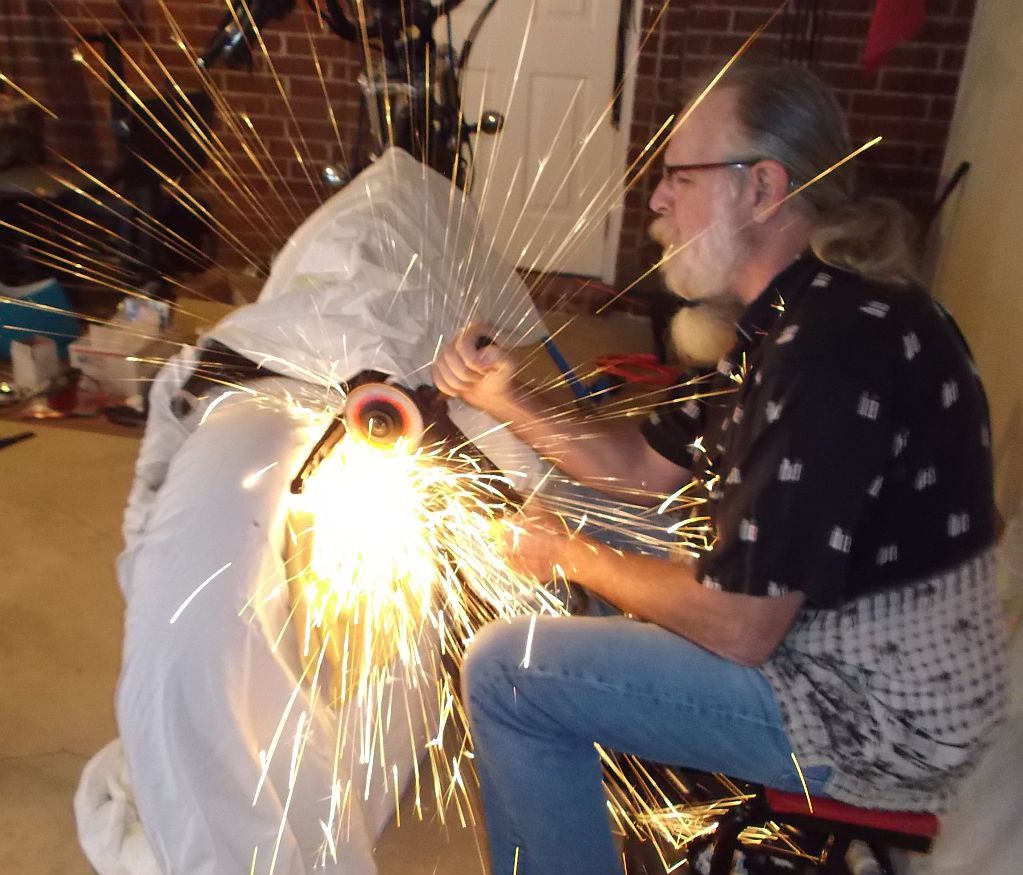 Testing out different fender locations, and figuring out where to use my re-purposed sissy bar for rear fender struts and a short sissy bar combo.





Fender from Led Sled. Gotta cut it shorter, and cut out a small area for belt clearance.

btw, Led Sled let me know when I ordered that the fender would be rough and need some finishing before paint. But I was sort of surprised how rough it is. There is no part of the seam that is even close to not having major waves in it...And quite a bit of porosity in the weld.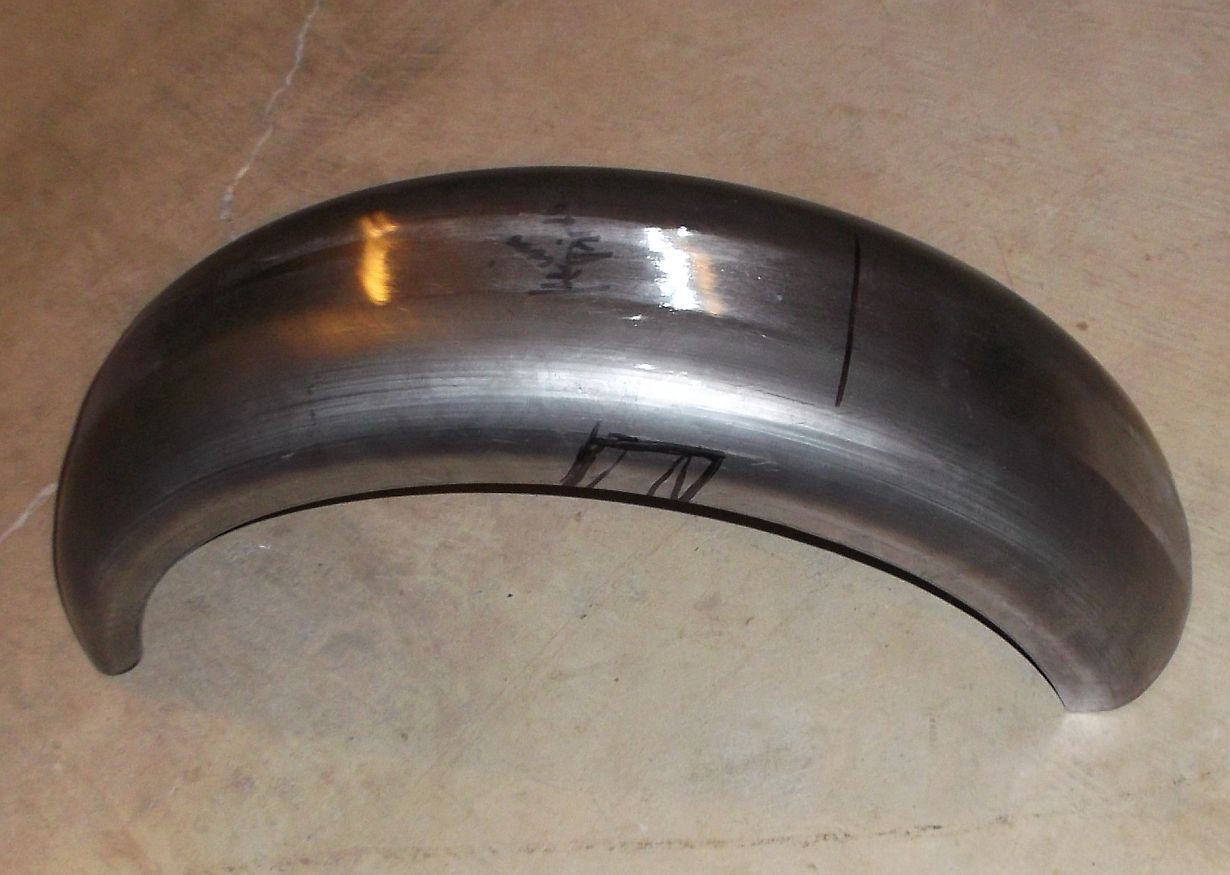 Will be cutting the fender tomorrow, and by the weekend should have the front mount roughed out.