Got a bit more done.
Had a couple of hours today and got a bit more done.

I already had cut the fender struts once...at what I thought was the length I needed them at.





But after mocking up the solo seat system, I realized I could cut all the way to the shock mount. So I draped everything off again, and went at it.





Started hand filing to get a nice rounded finish. After 10 minutes, realized it was gonna be another hour+ and said screw that. Gonna get a wheel next week and use some electricity.



Next I mocked up a custom pulley guard. I like the design. Probably will powder it black and clean up the pulley and paint it.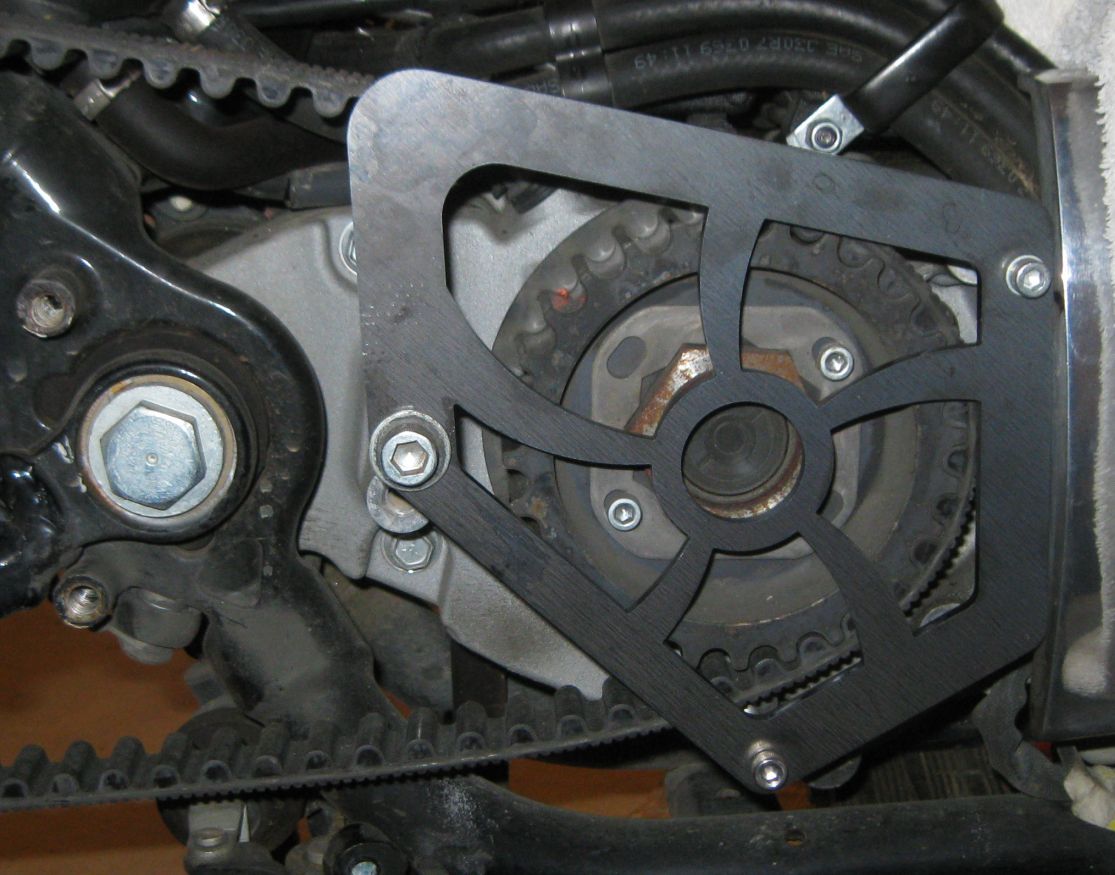 Could of done a bit more...but it was snowing the last two days and today was a balmy 45 degrees, so I went for a little putt. Have been doing a bunch of boring non-picture worthy stuff.
Tires removed, pulley & discs removed, bearing removed, wheels, pulley, heads at the powder coater.
Deciding on leather seat design.
Picked up a flat face derby & points cover for engraving.
Prepping to paint the engine
Working on some mini-bullet turn signal relocation brackets.
Looking for a headlight. I have had to set aside working on the Sportster for a few of months.
Have far too many things going on. Will pick back up on it in July or August.

In the meantime progress is being made:

Tins are at Time Warp for Paint
Leather seat cover is at Van's Leather Craft getting tooling work done
Found a headlight, and the headlight Relo bracket is almost done
Turn signals and turn signal relo brackets are almost done
Wheels are at powdercoat
Mark just sent me pics of the engraving he did on the Derby cover & Points cover

I will be posting pics as the parts come in, but unfortunately they are going to have to sit for awhile.

Pic of headlight I found, with a rough look at a relo bracket.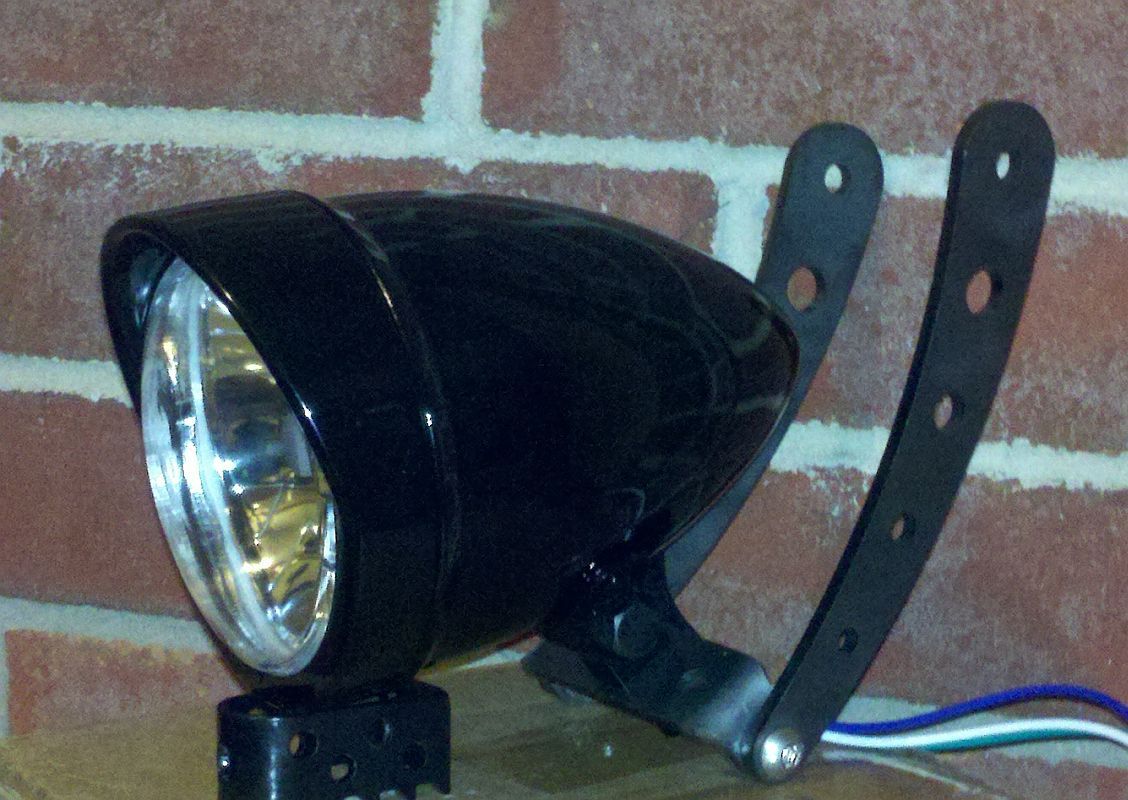 Mark did some kick-ass engraving on the Points Cover and Derby Cover.

I did not really have a direction to go, and Mark came up with these designs and then knocked them out.

Points Cover-





Derby Cover-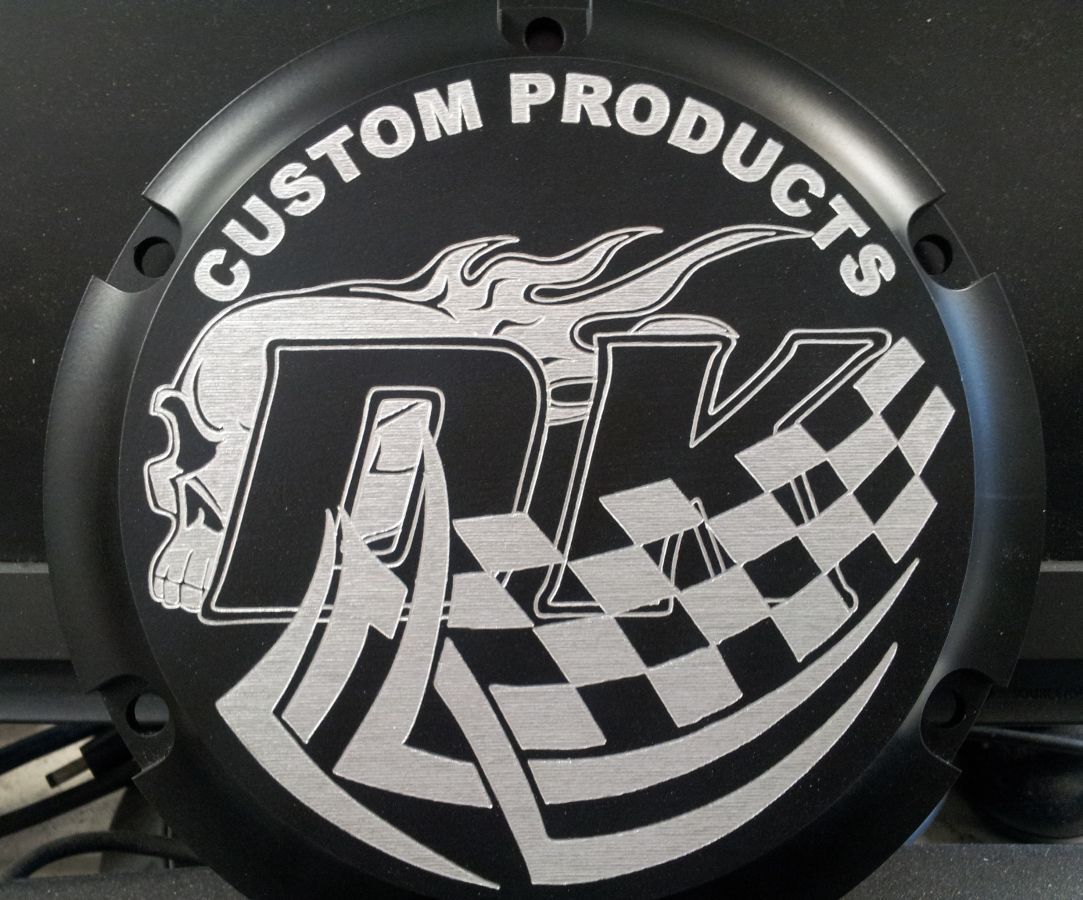 If you have any engraving work that needs to be done, I highly recommend shooting him an email. [email protected]