Grand Mesa with Fuzzy continued.
Grand Mesa with Fuzzy continued.
We got to the top, something around 11,000 feet, and it has been nice and cool for awhile now.
It is really flat....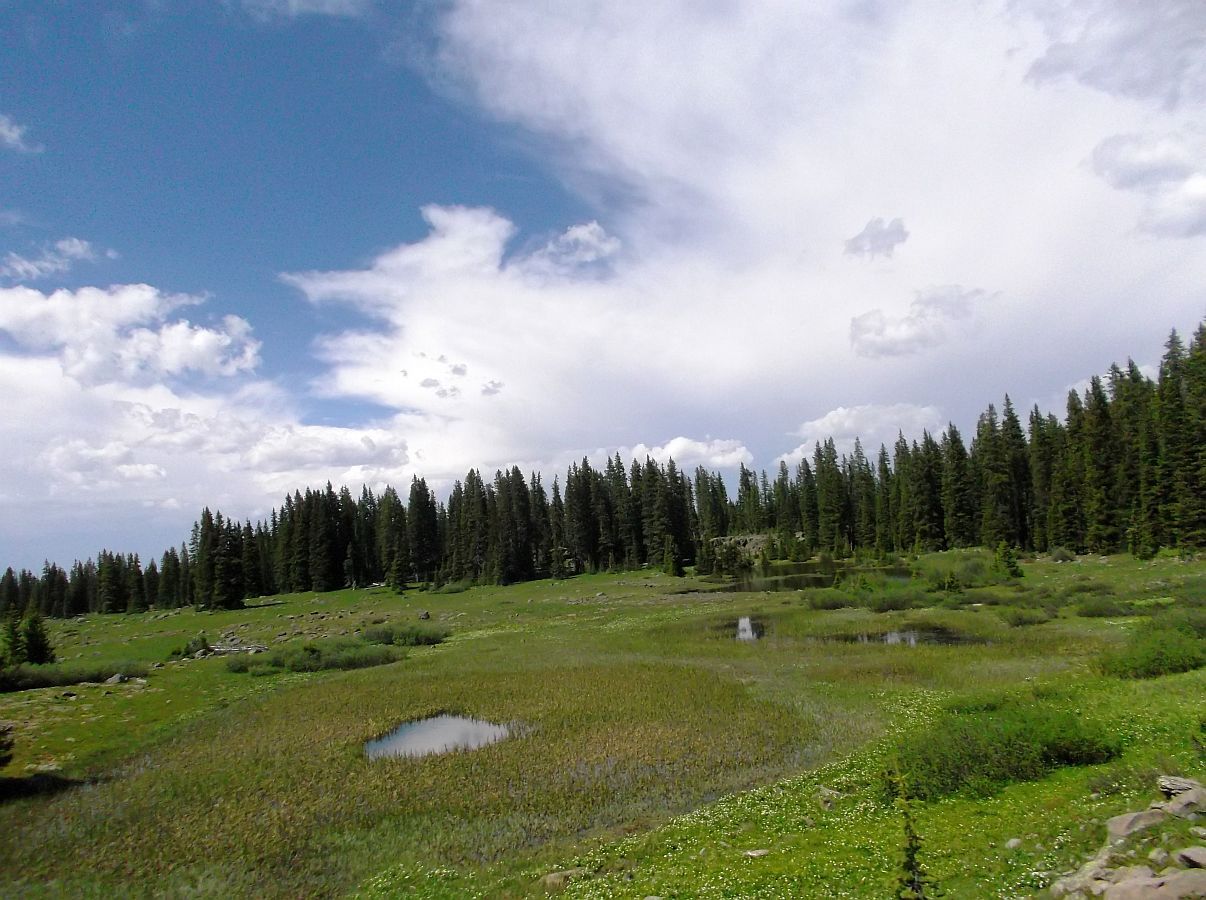 and Huge! We did not spend much time at the top, we cut across a bit of it...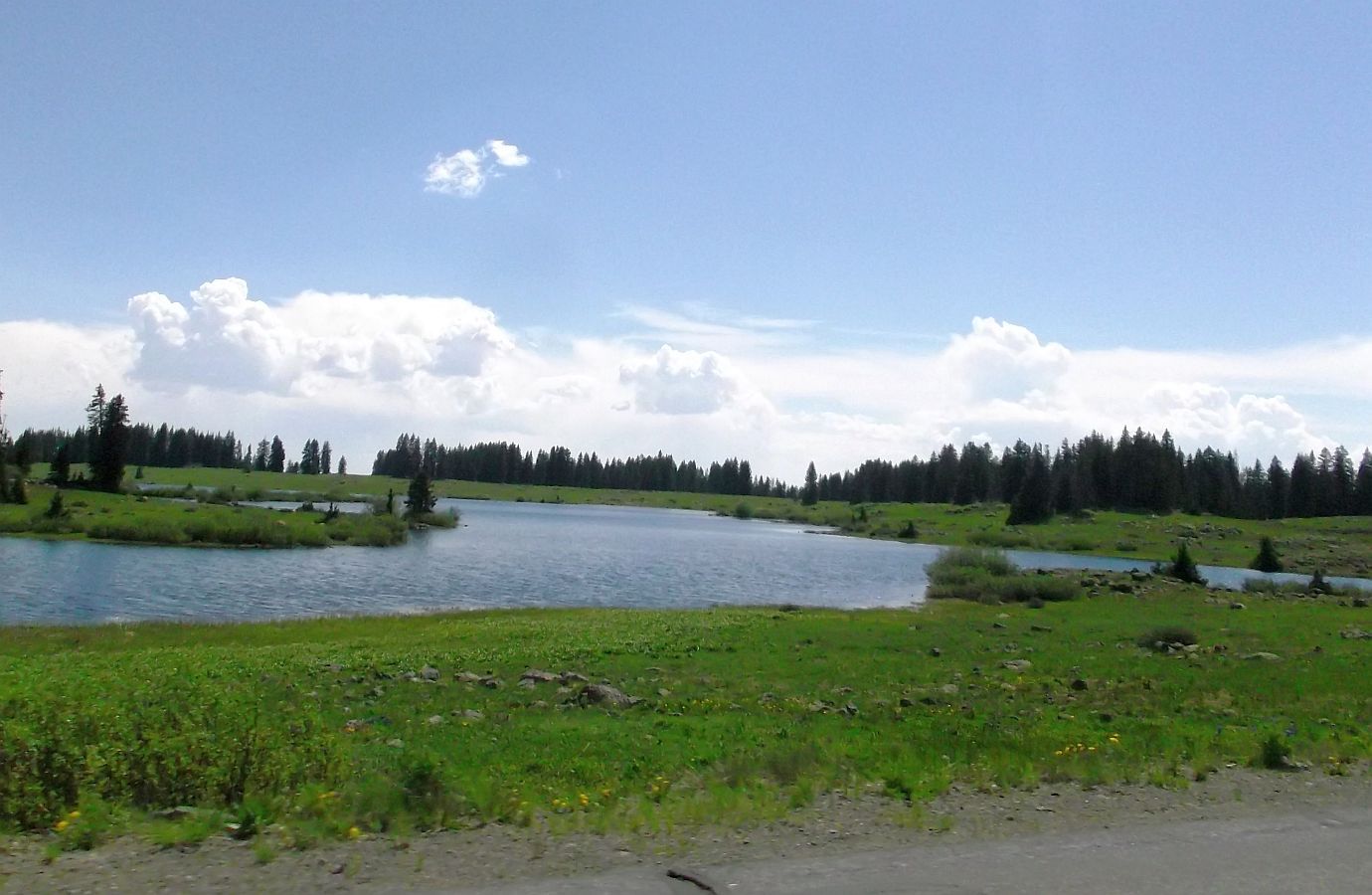 ...and then started our 6000 ft descent...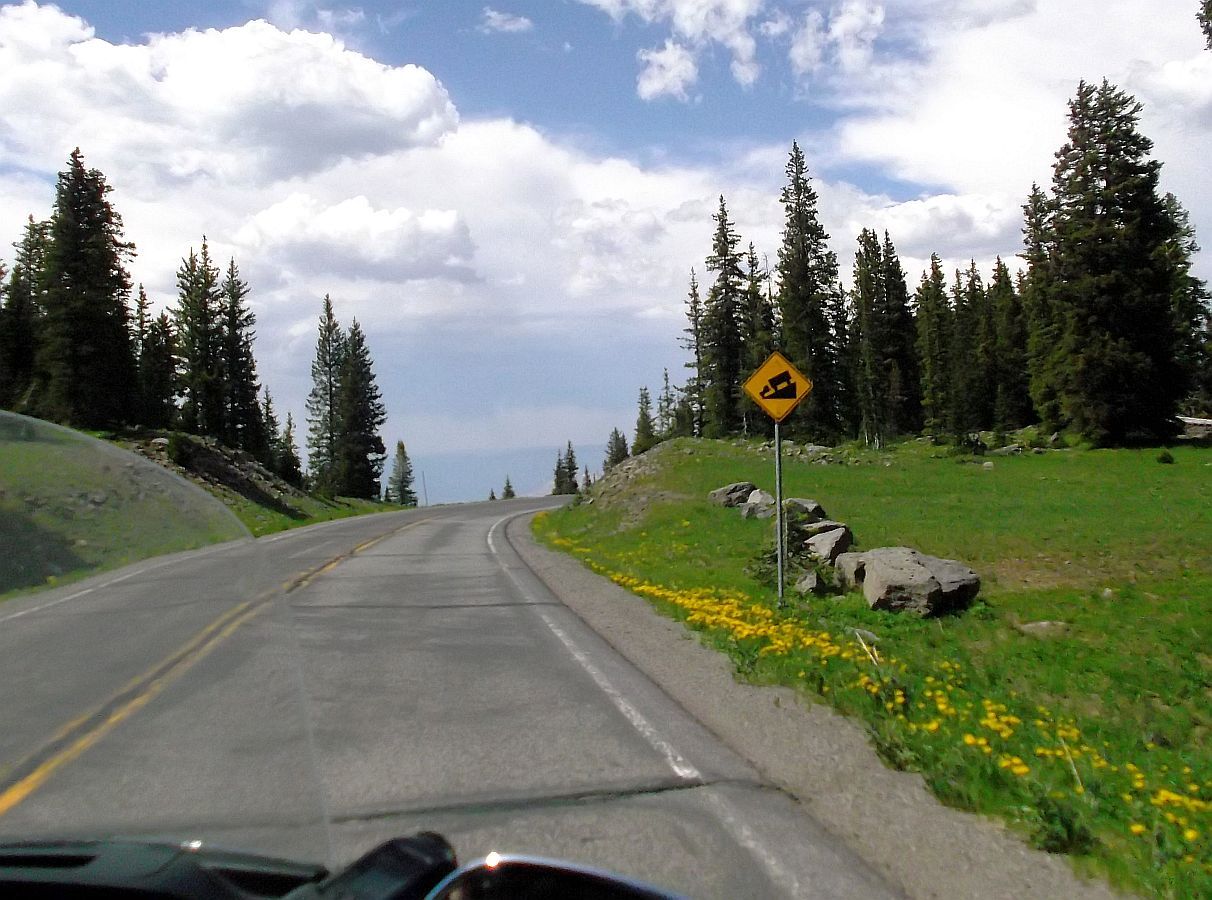 ...down the other side....
...which was much faster, less trees, and just as much fun!
Can never have too many sweepers.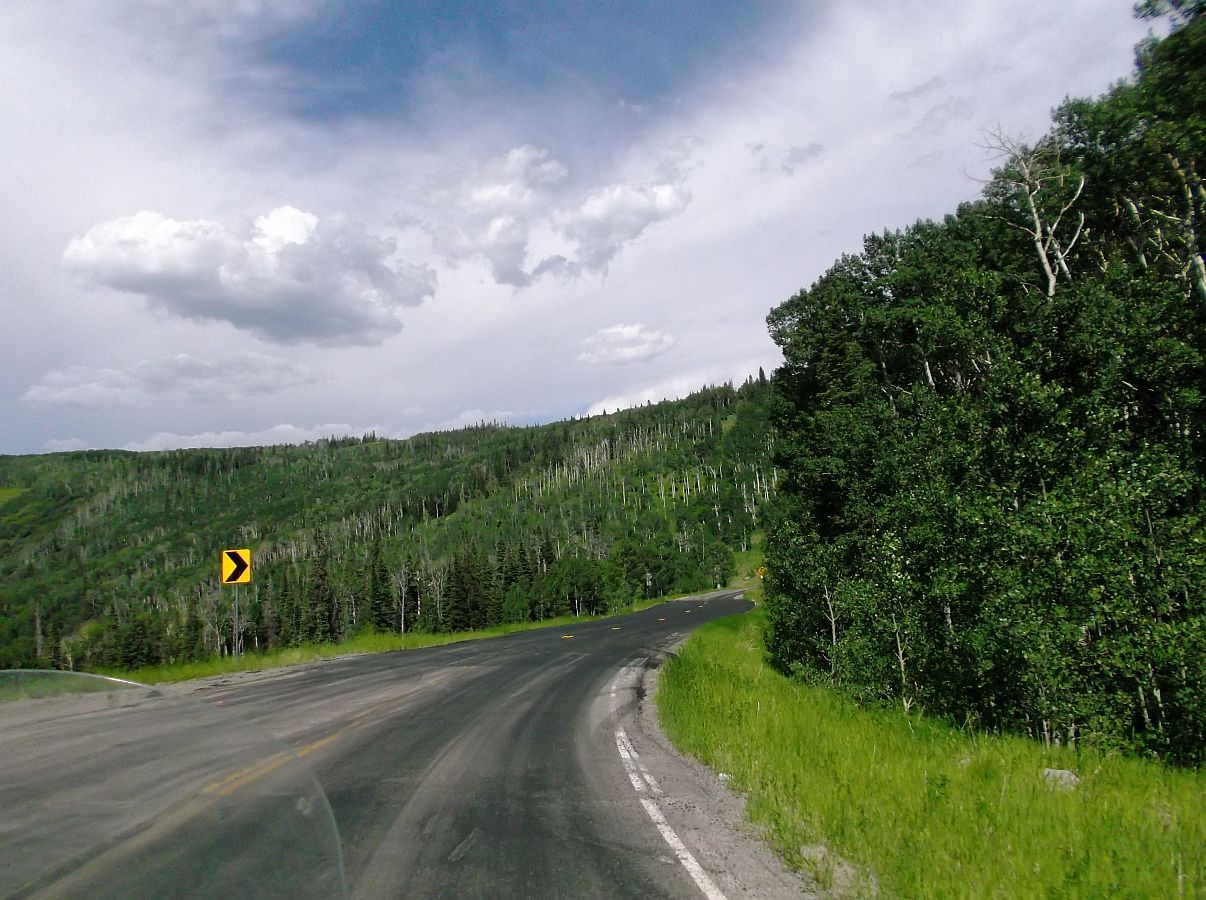 A different perspective-
Straight ahead is the Flat Top Grand Mesa that we just came from.
At the bottom Fuzzy leads us thru some gnarly canyons...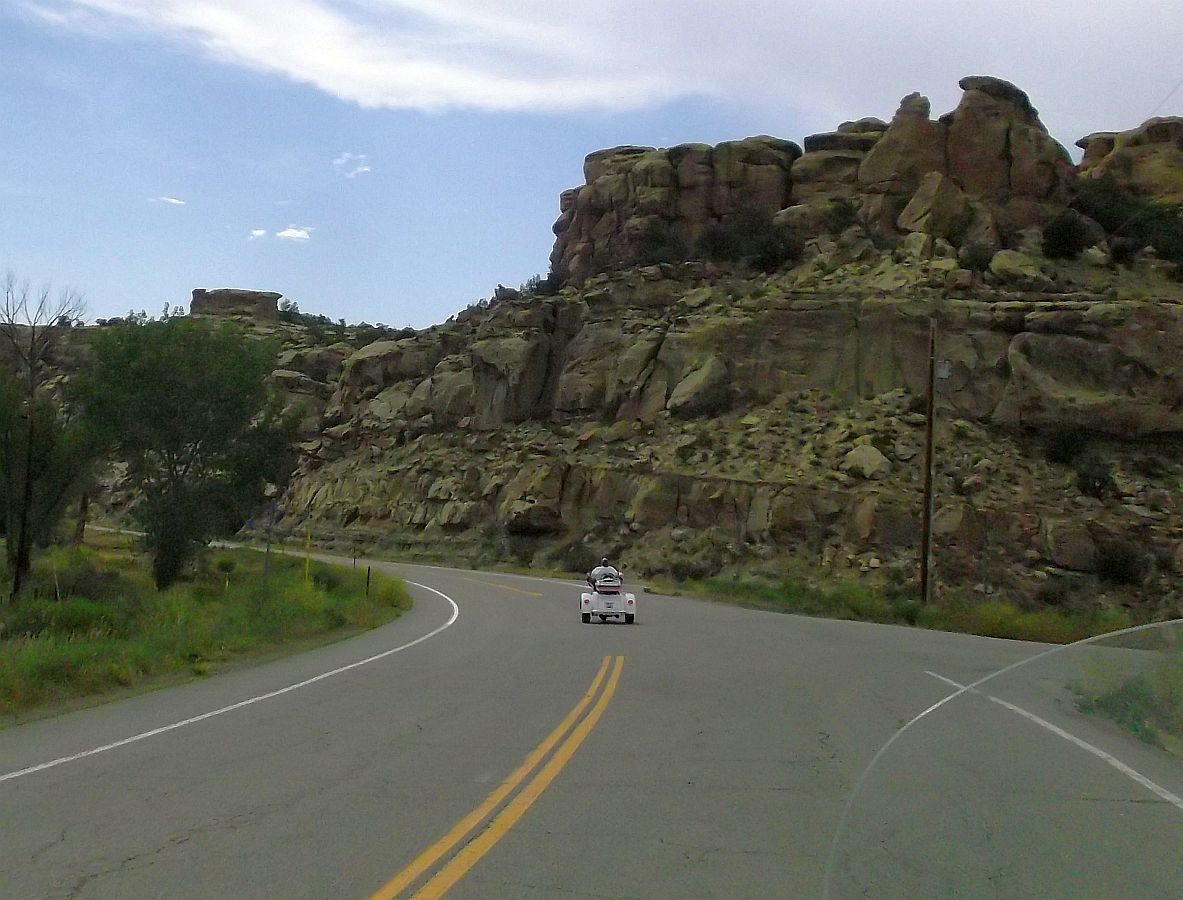 ...and yes, we are back in the high desert heat!
Last installment of this amazing day coming soon.