Haines Junction to Teslin
Heading out of Haines Junction, gonna ride thru Whitehorse, and on to Teslin. Stopping there for the night before leaving the Alcan down the Cassiar.

This is all road we traveled a few weeks ago, but different weather and different direction makes most of it new.

Another perfect day for riding!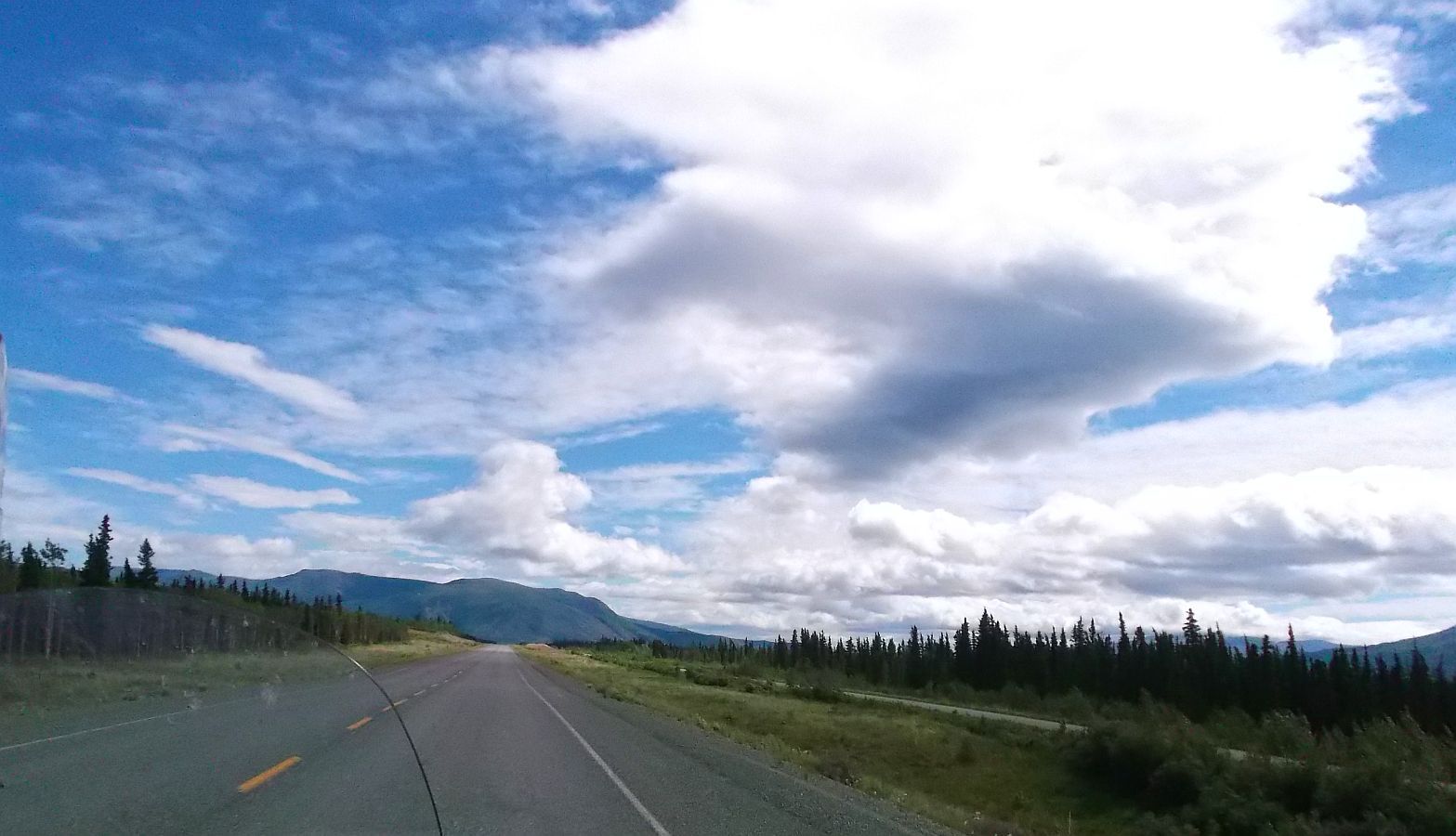 Roads are good, curves are plentiful, and we feel like we could ride up here indefinitely.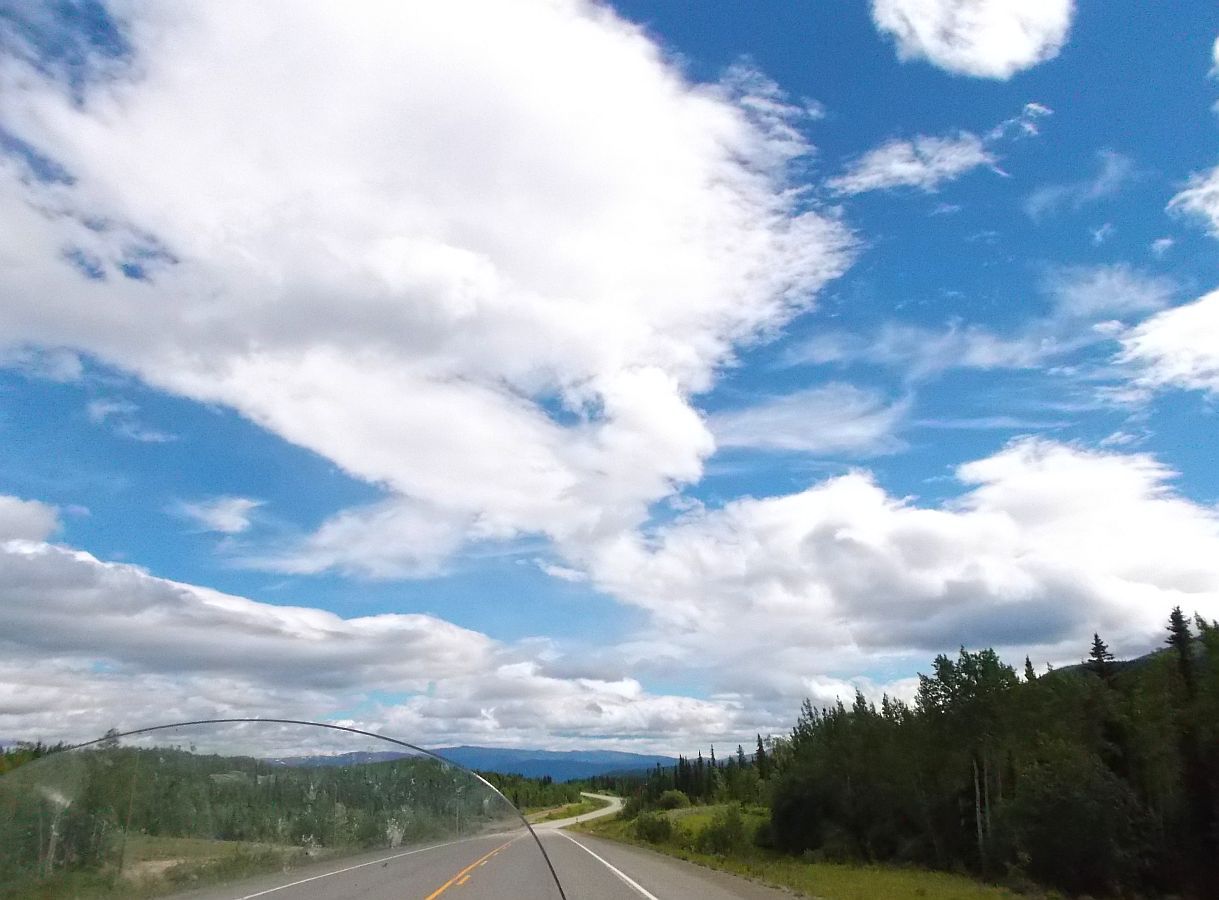 Before we know it we are getting close to Whitehorse, capitol of the Yukon.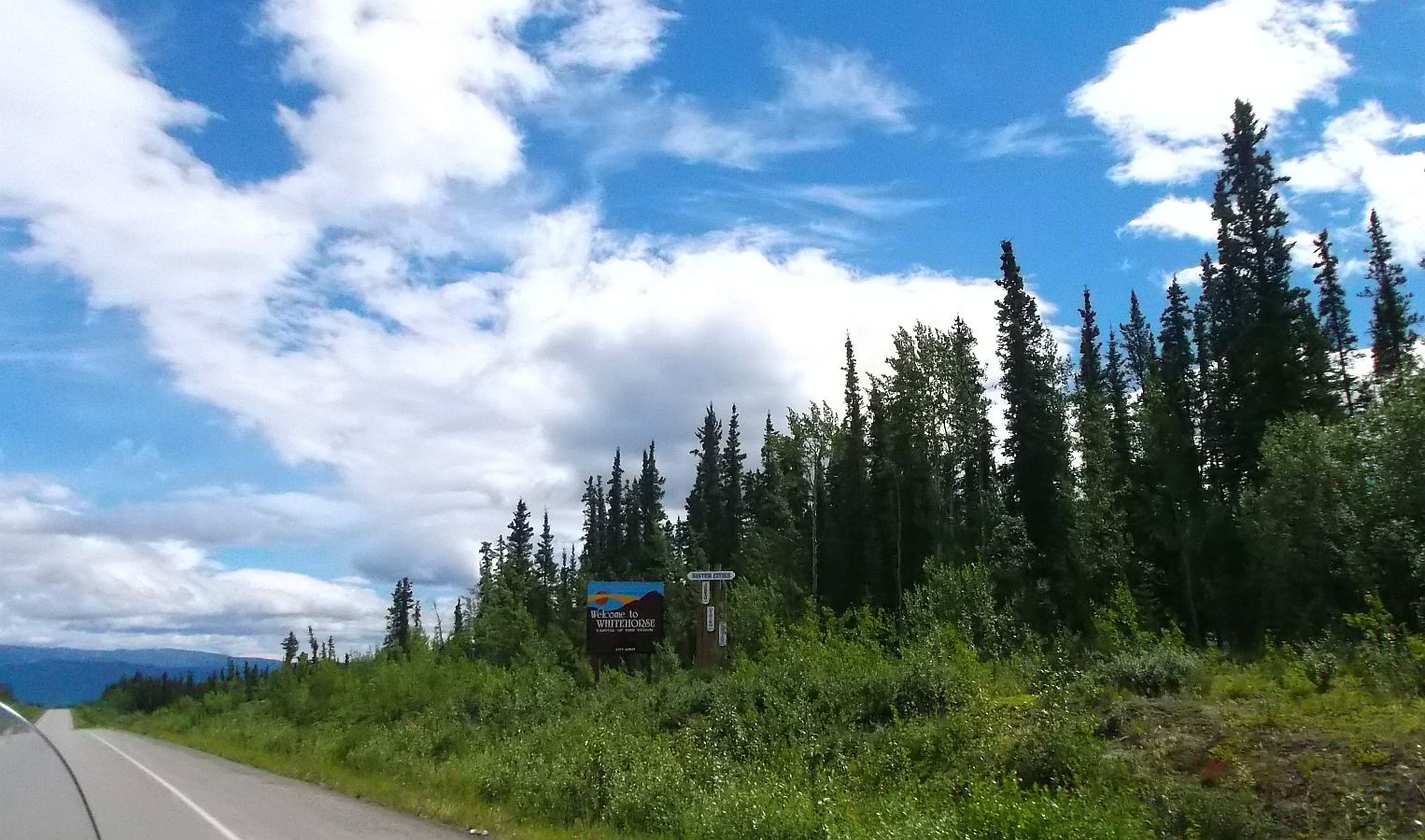 Roads like this remind me of the song (Irish Prayer) "May the Road Rise up To Meet You"





We hit the City of Whitehorse and I decide to go to the Harley Dealer. The front tire is not going to make it to the Lower 48. In Anchorage I had 3/32" tread left, now I have about 1/32". We still have over 1600 miles to go with lots of curves.

HD Dealer is no longer there. But the Yukon Motorcycle Centre is.




They have the tire, and will install and balance it for $310, much less than the HD Dealer in Anchorage.

Plus, they have a picnic table for us to eat at, and they will have it done in less than an hour!




A little before we left, 3 baggers and a Tri-Glide came in. The Road King had had it's headlight shattered on a gravel road by a rock kicked up from a truck passing him.




As we leave out of Whitehorse we take a little detour on our way to Teslin. We take the Klondike Hwy down to Tagish, then turn left and head back to the Alcan.

Lots of lazy winding roads.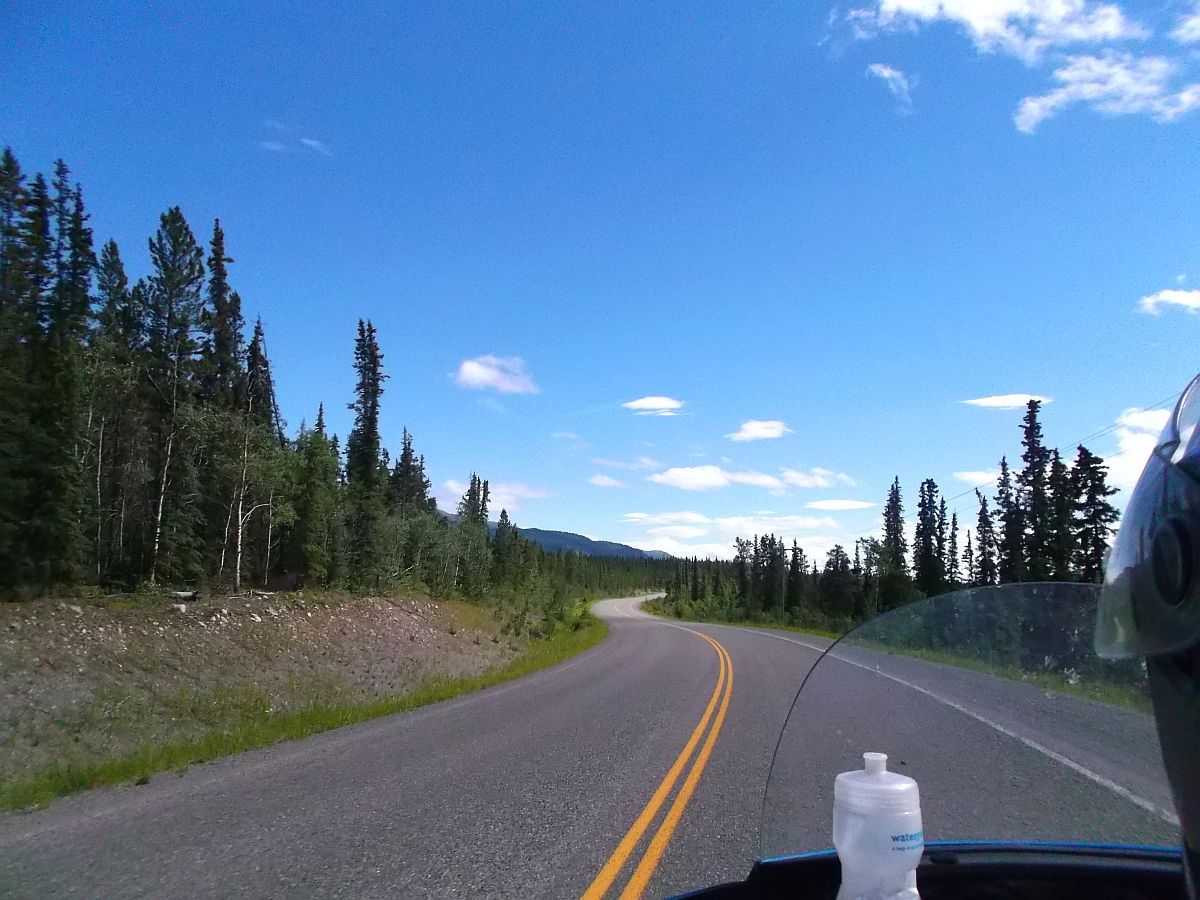 I'm now totally comfortable with the Canadian way of riding.

In town, obey the (very slow) speed limits.

Out in the open road, ride however fast you want...up to about 80-85 mph. These roads are fun for us at 70-75 mph. (speed limit varies between 56-62 mph).





We saw this emerald colored lake and had to stop for some pics.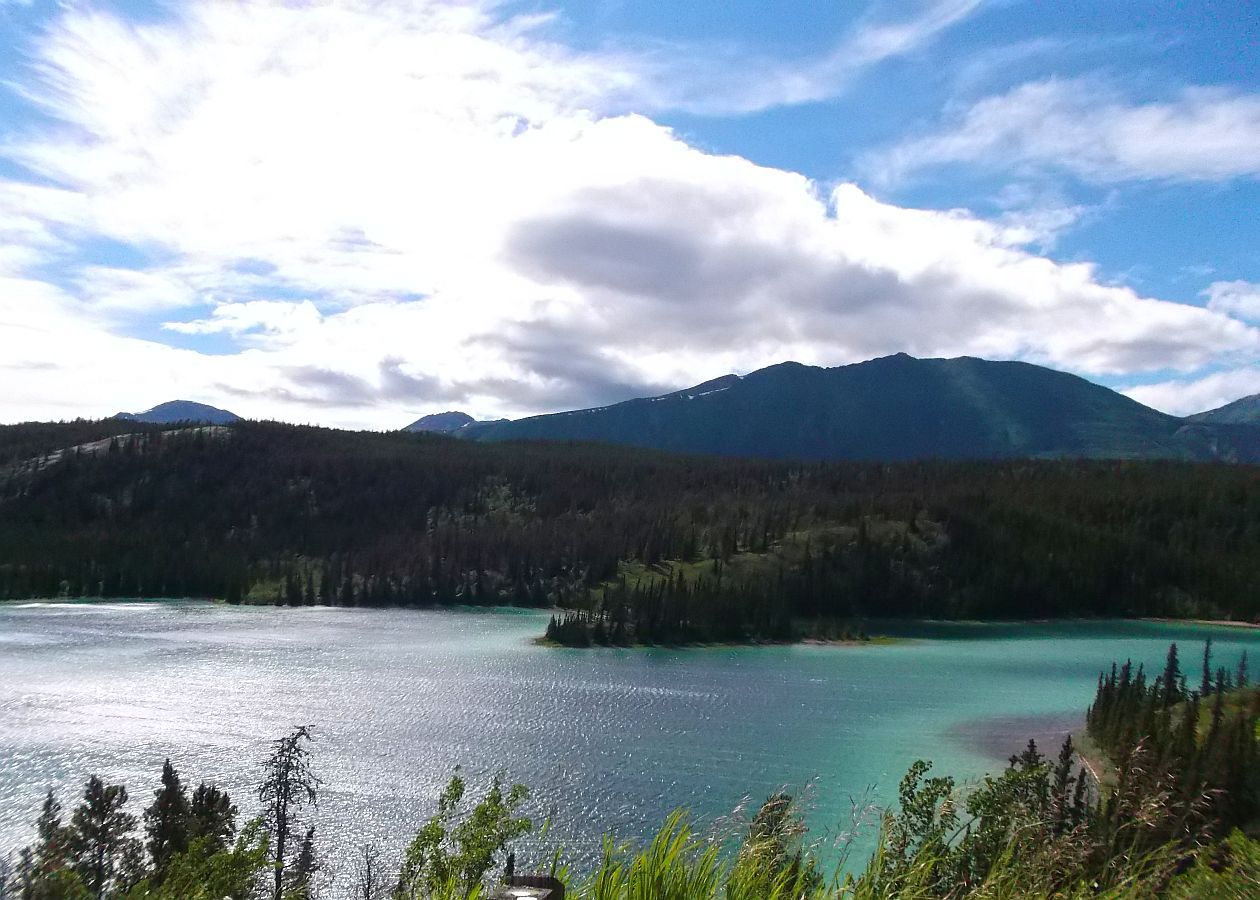 A panoramic shot of the lake. The pics don't really do justice to how emerald the color was.





Another lake a ways down the road.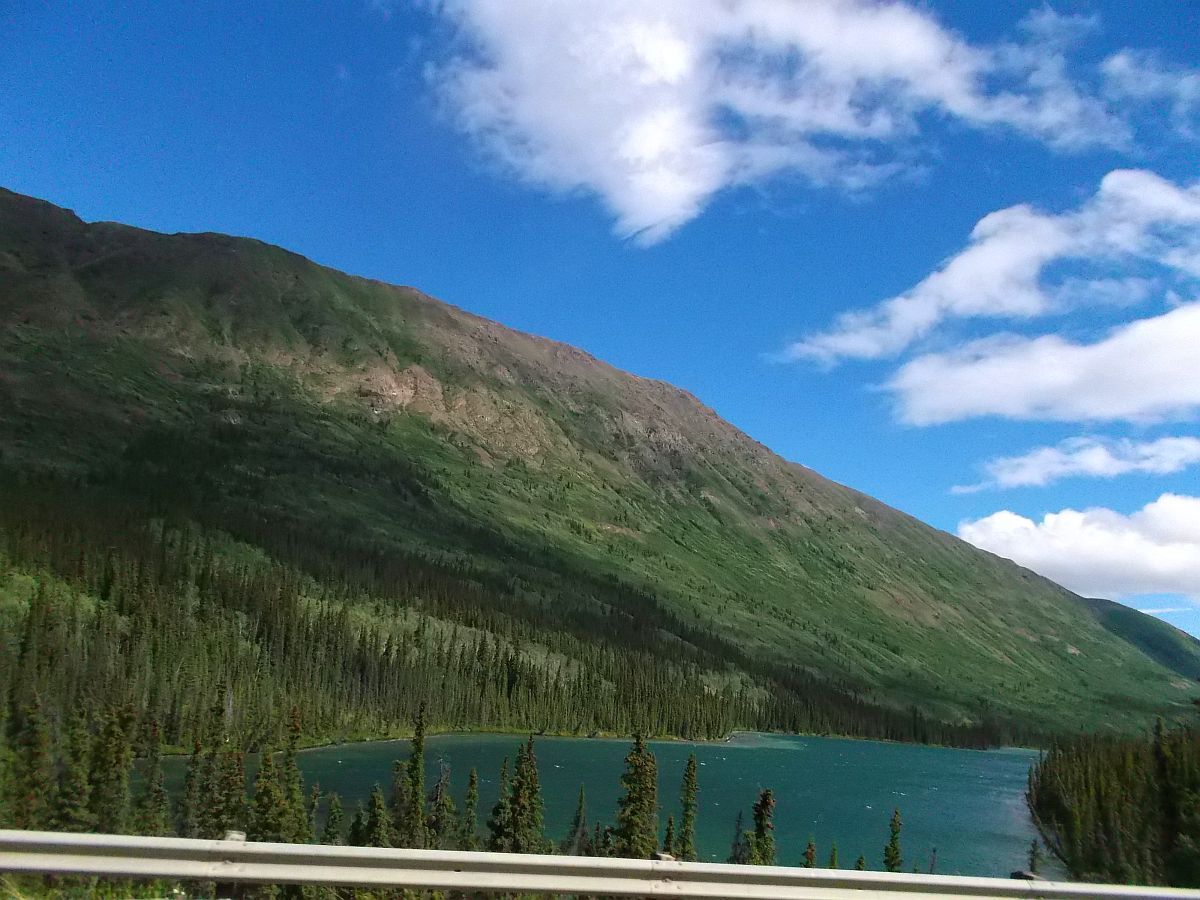 This is a big country, and we are realizing that even with the weeks we have spent here, we have not even scratched the surface!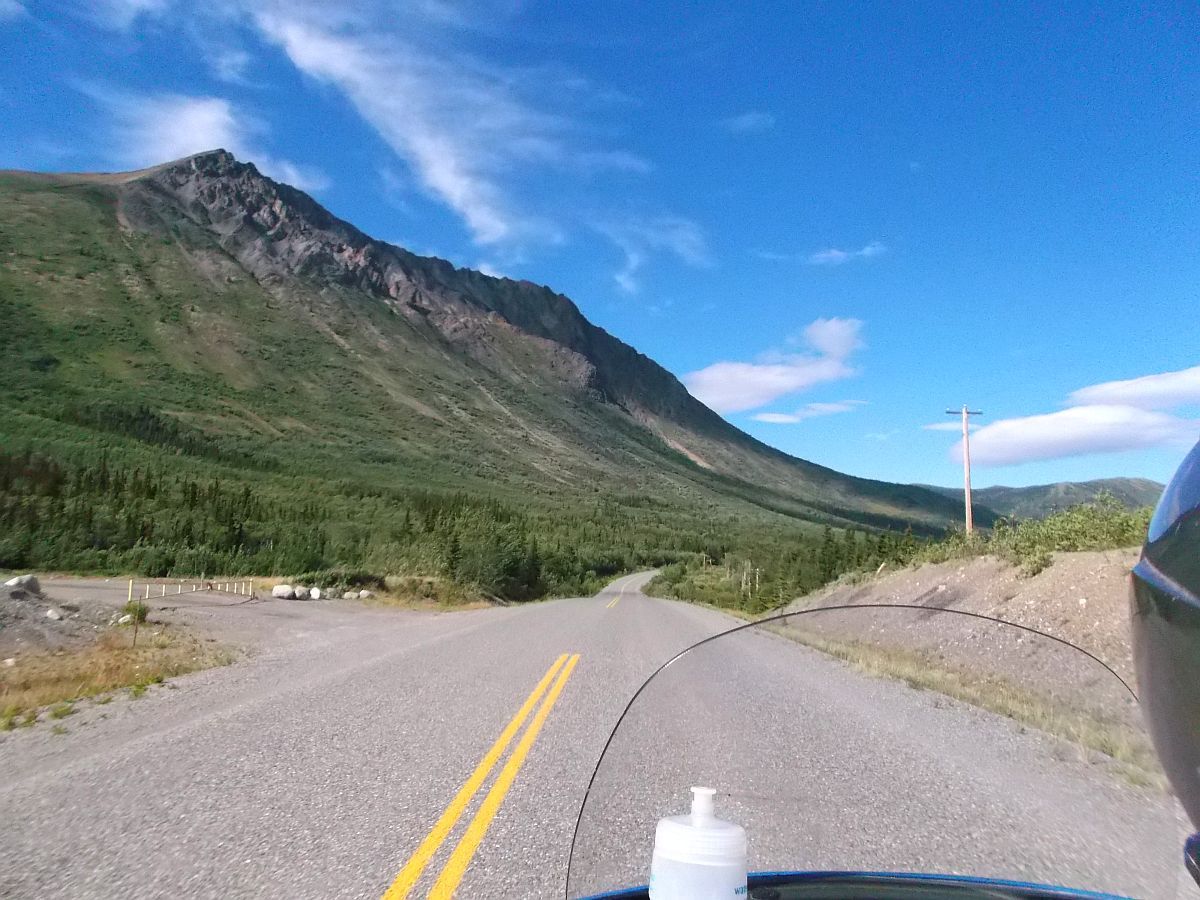 Turning off the Klondike Hwy at Tagish to head back to the Alcan.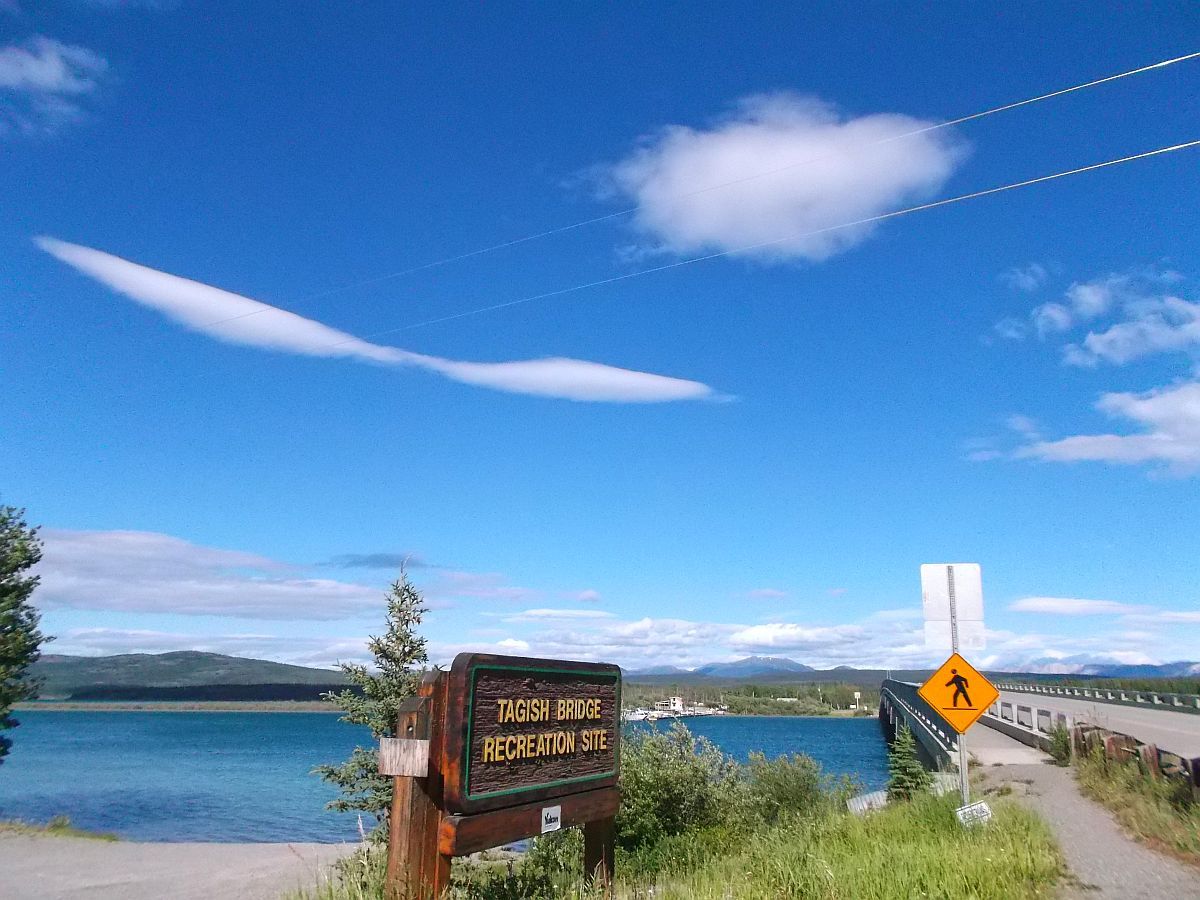 Crossing the Tagish bridge. This is BIG country!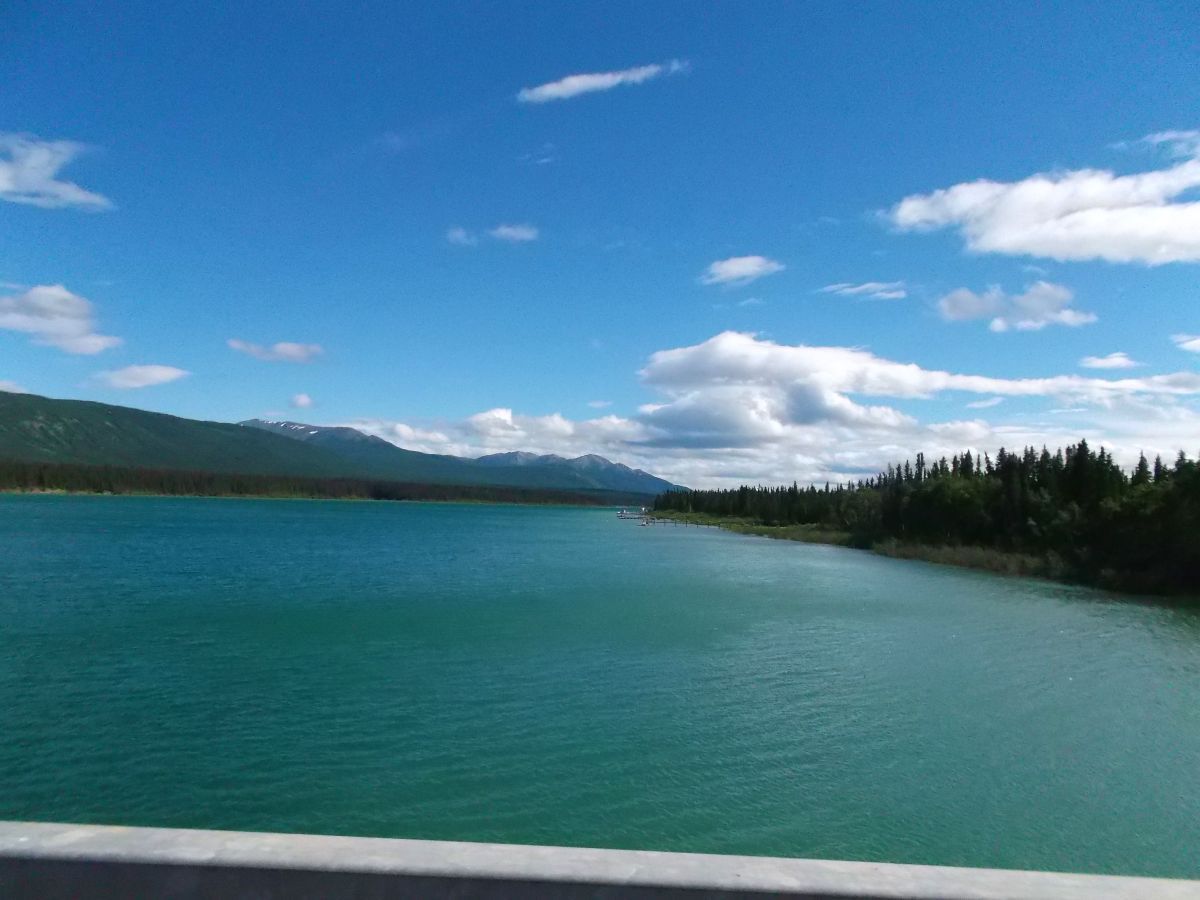 More roads to just make you want to stay and explore them all!




An "over the shoulder" pic.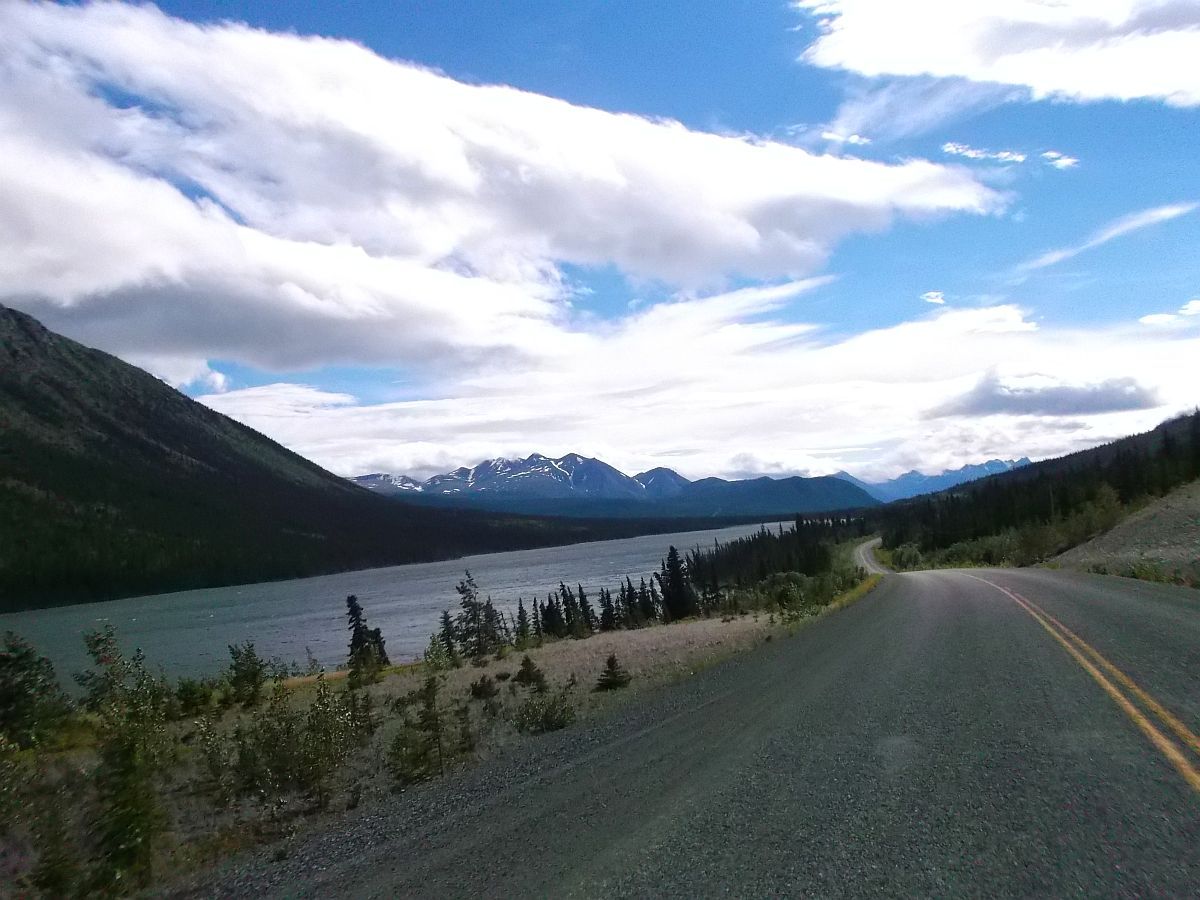 Going thru a double S, this is one of those perfect riding days, start to finish.




Getting close to Teslin!




Here we are. Gas station, groceries, and our motel.

There is one other gas station, and a few businesses, other than that, not much here.




Tomorrow we will continue on the Alcan, toward Watson Lake, but before getting there we'll be turning south onto the Cassiar Hwy. We have heard a lot of conflicting reports of the condition of the road. But we have a new front tire, and we're going to do it, even though a lot of folks warned us off it.