Headed Out for Prince George a Second Time!
Today we head out for Prince George a second time!

This is where we stayed in New Hazelton.

Recognize that bike from Destruction Bay? That's the British couple. They must have pulled in late. It is 10:30 am and no sign of them.

They've been camping a lot...we've seen them a few times since Destruction Bay, each time headed to a campground. I'm sure the motel is a nice change for them!.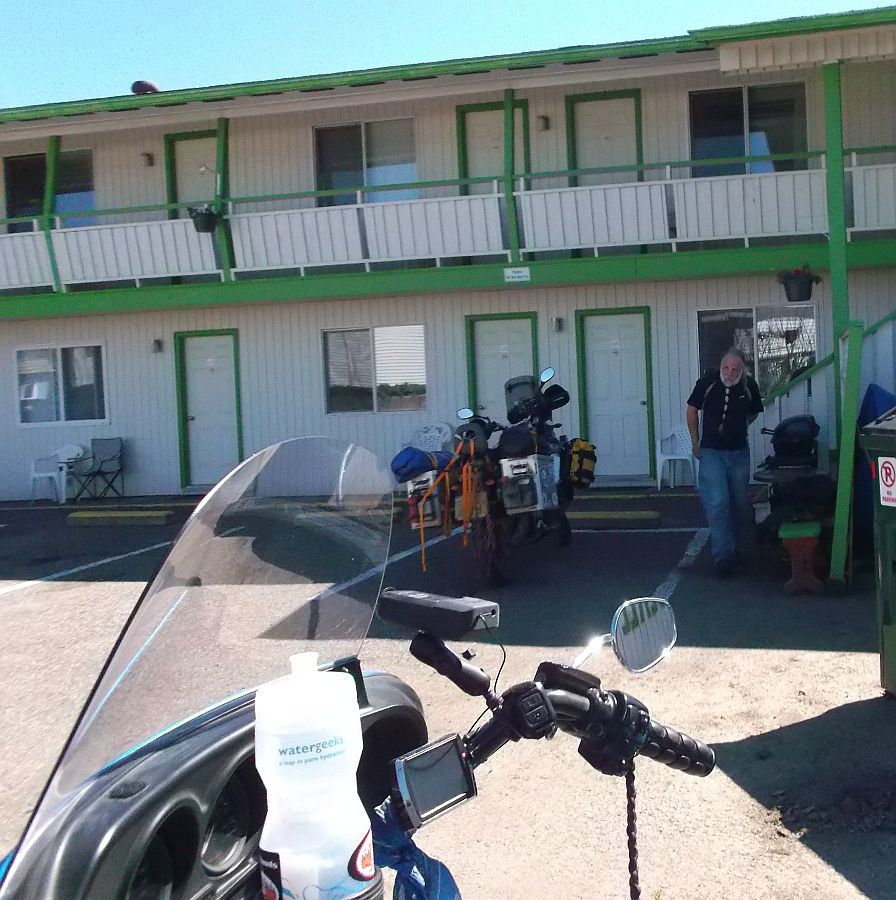 Right outside of town...should be an easy day, only 435 km.




Kicking back, ready to eat up some miles...bout 270 of them.




Road is nice, Mary is playing with different camera angles, it's about 50*. We know we're on the last little bit of the trip, but we're enjoying today.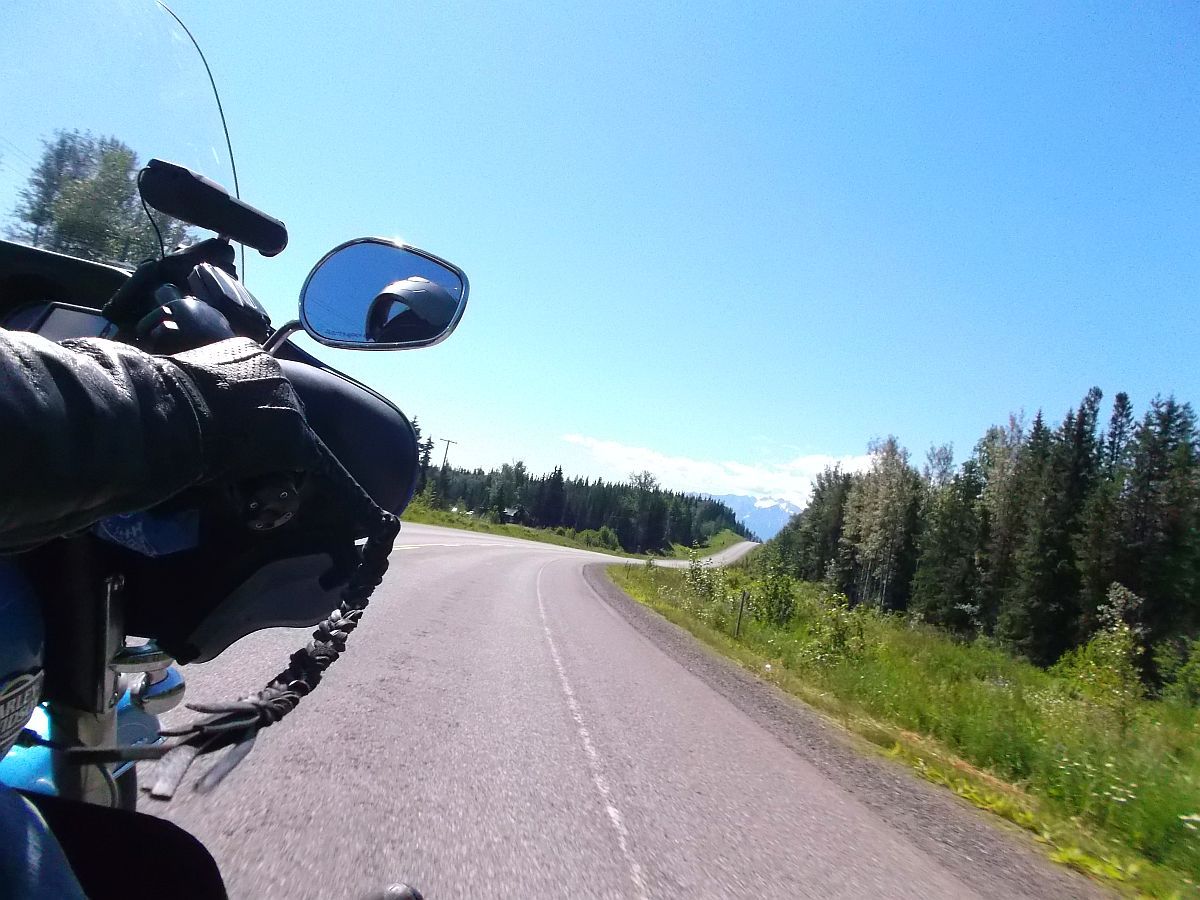 Right about the time we are settling in, we come up on a civilian (Pastor John) who has set up a road block.

A lady a ways up the road was trying to get her cat back up on the seat of her truck and ran off the road. They have the road blocked both directions.

She is not hurt bad, sore from the seat belt.

We learned a bit about the area from Pastor John as we waited for over 45 minutes for them to open traffic back up.





Not sure why they had the entire road blocked for the truck that was not even on the road, but we are back on our way.





We get to Smithers and stop in at the Harley Dealer. Talked with the owner, he's been there 26 years. Asked them if they wanted to do some warranty work and fix my reverse. The wait is 2 hours just to look at it, and he does not give me the feeling that they will be able to fix it, so we pass.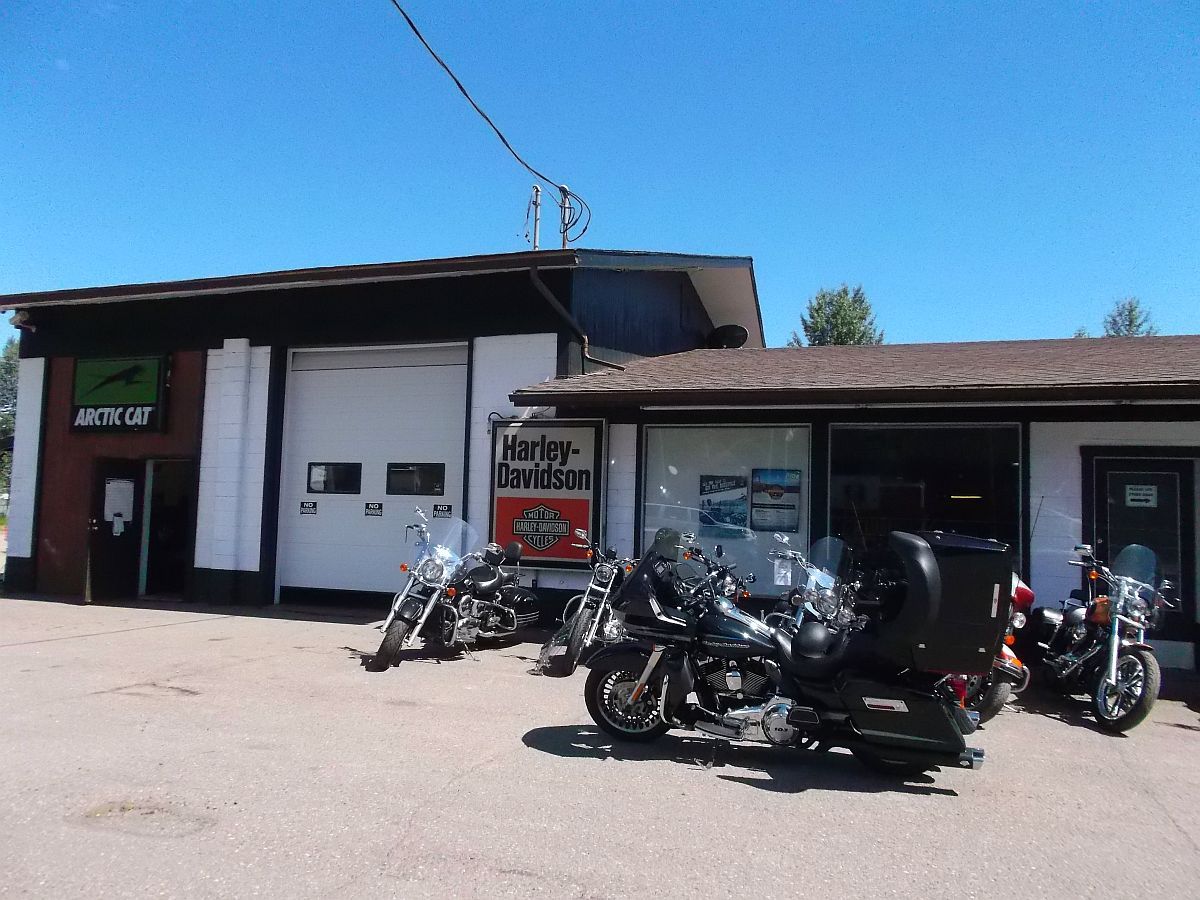 Back on the road, enjoying it. Mary shooting pics blind over my head. lol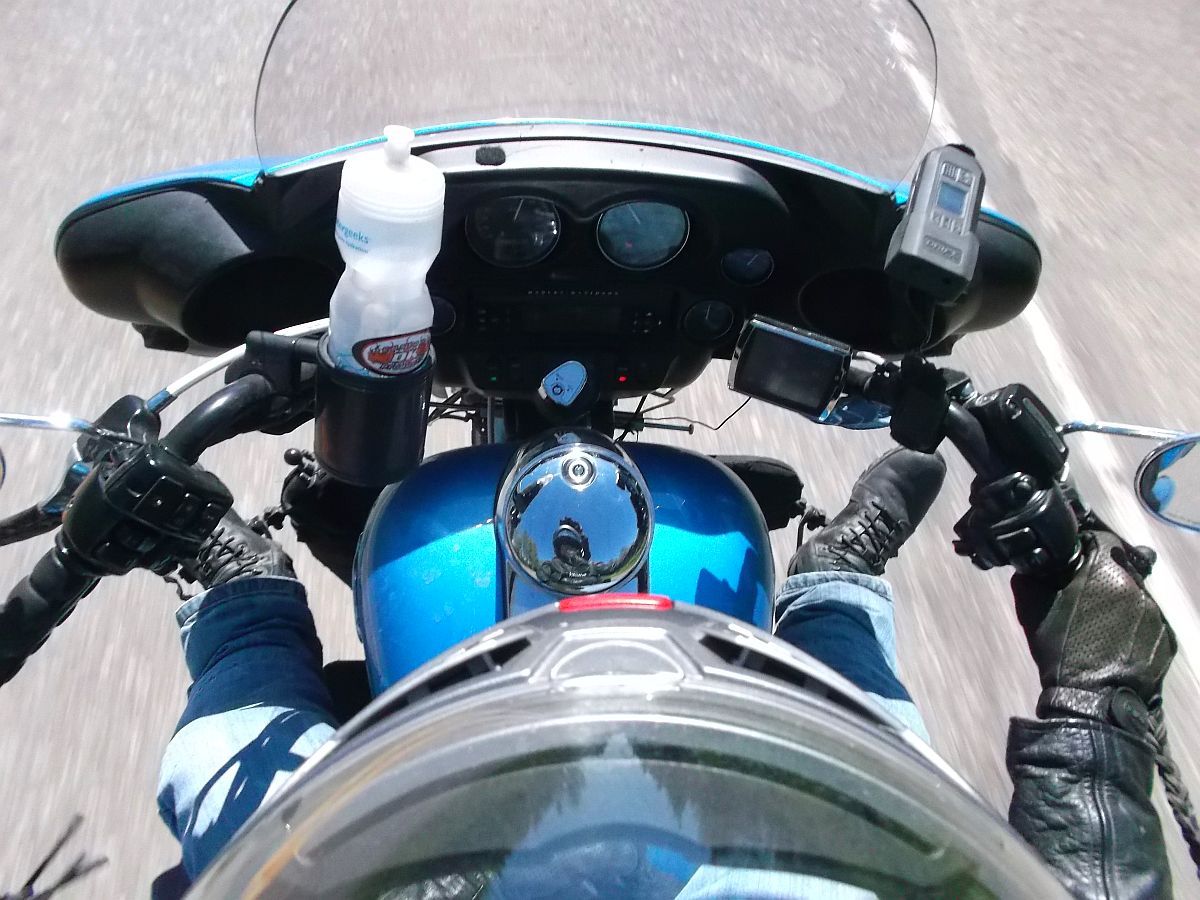 We are far enough south now that we begin to see the land being used for farming. North of here we have seen a few greenhouses, but nothing growing in the ground except for trees.




Great road, great weather. Thoroughly enjoying the easy ride!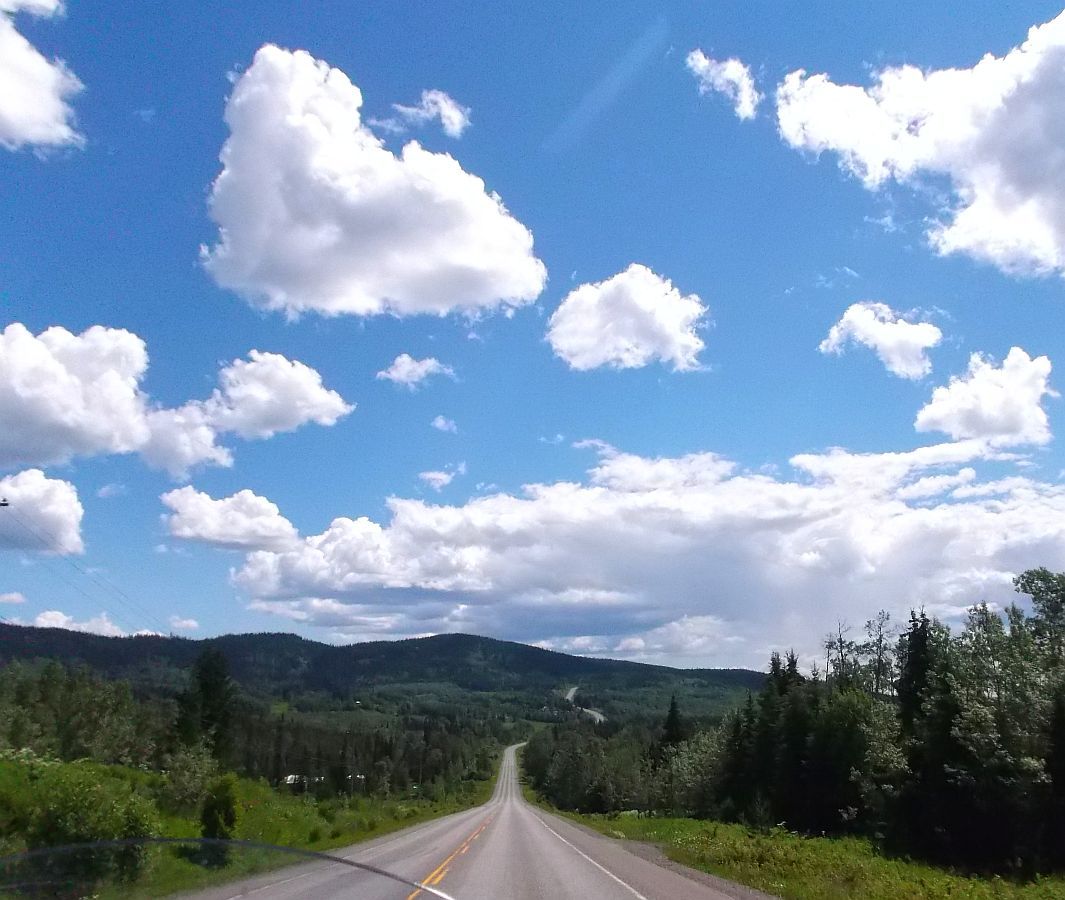 A different perspective.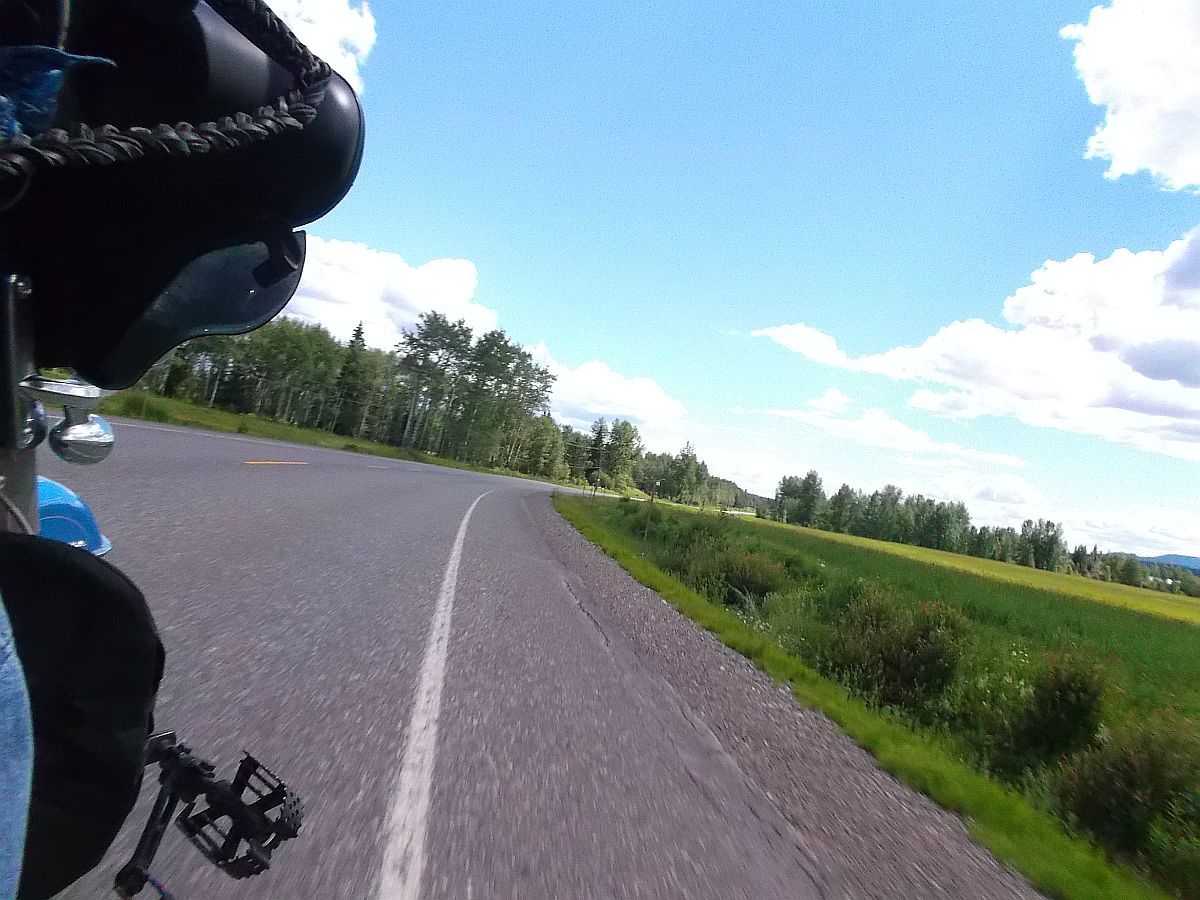 We come up on Burns Lake. Decide to stop and





eat some sandwiches Mary has made up.





Before Mary eats hers, she needs to fix her hair, using our portable mirror.




Now she's ready to eat.



We follow the railroad for quite awhile. Great pic of one of the many lakes we passed.

I'm still amazed at how she takes these pics when were rolling at 70 mph.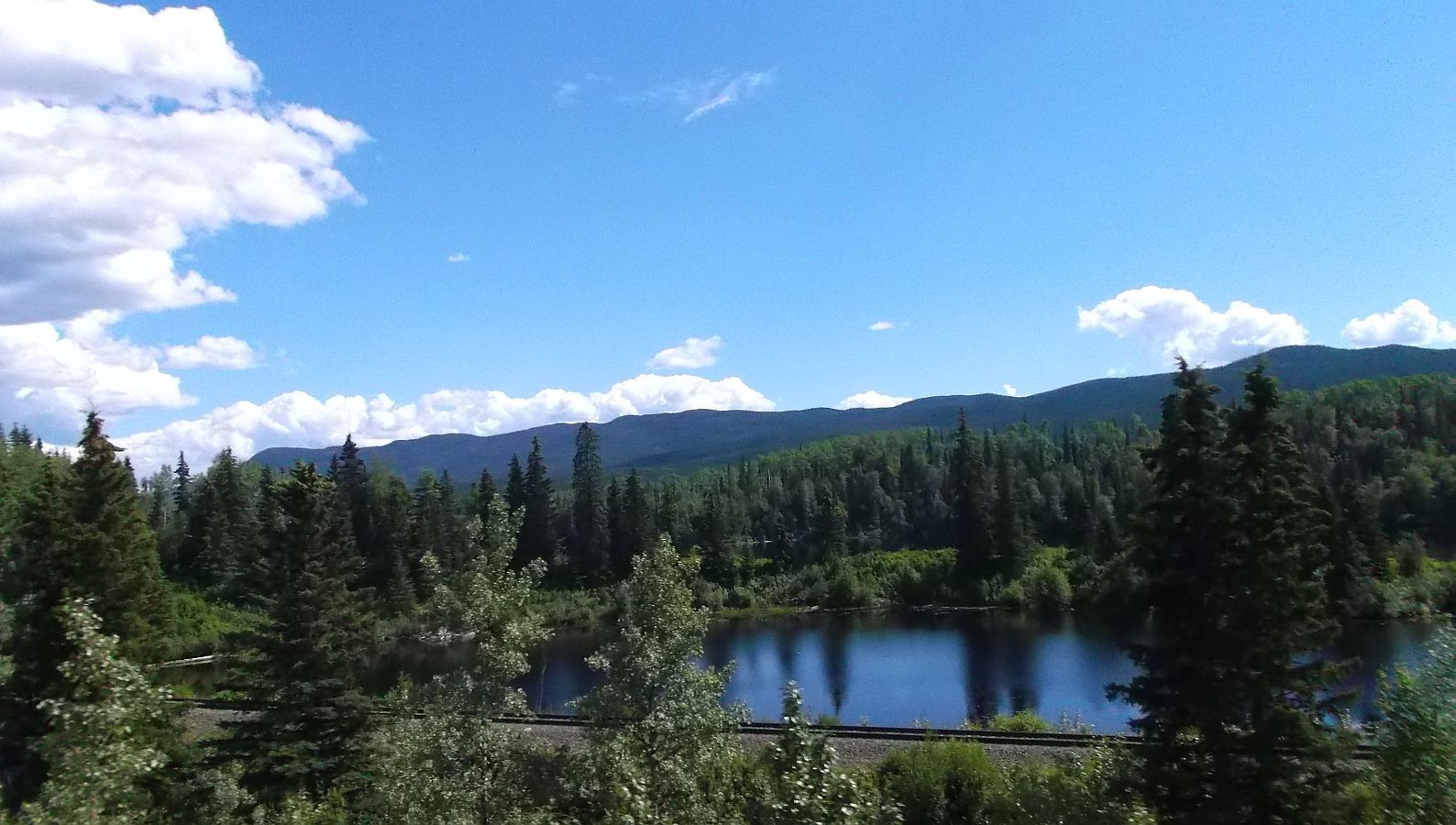 We passed quite a few lumberyards. I have never seen so many trees in on location. This pic shows how deep the stacks are, from the road back.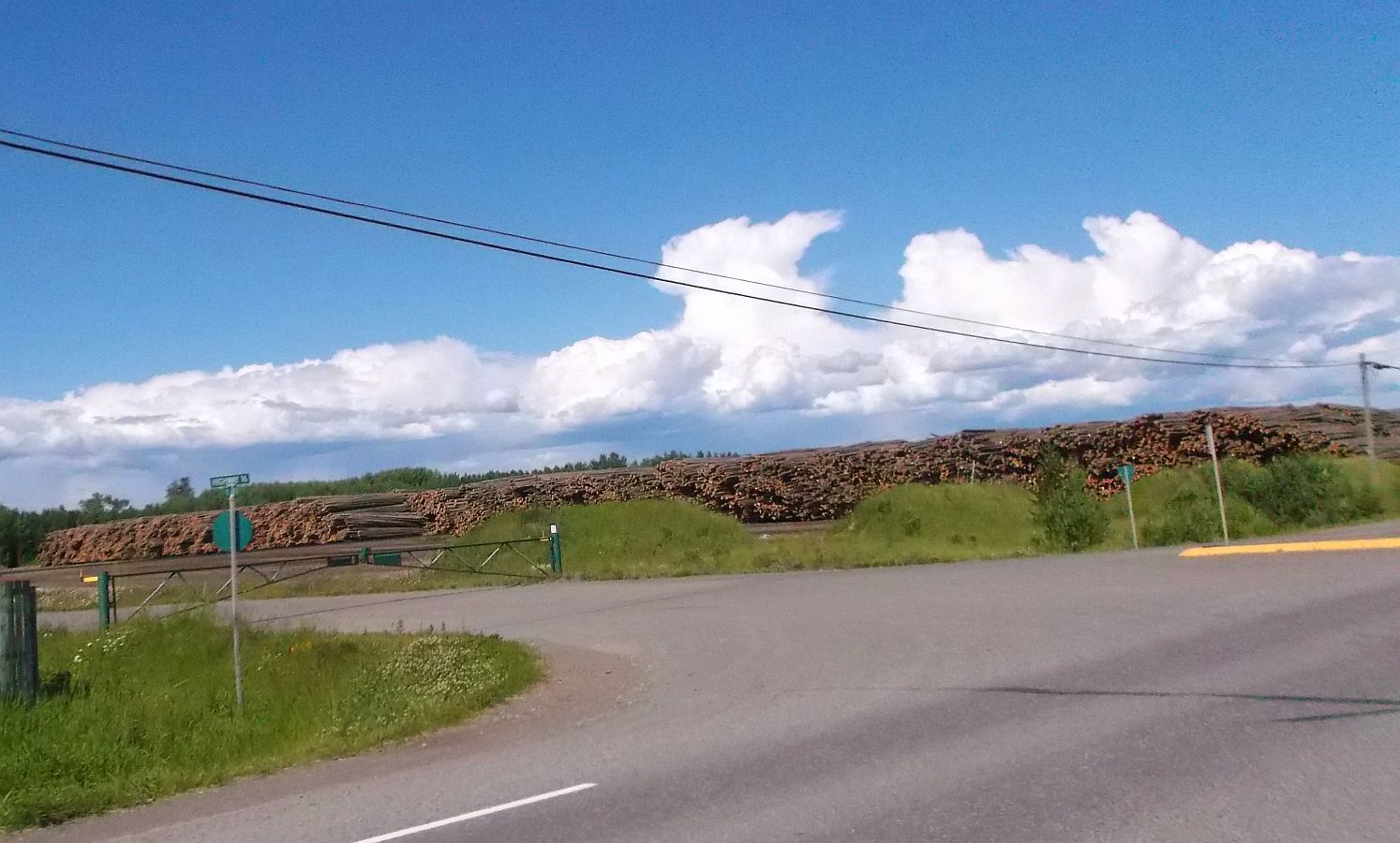 This pic does not show how long these stacks go on for...would not fit in one picture. Mind-boggling.




Then after the timber, there were acres and acres of lumber. This is just a small amount of what was there.




Before we knew it, we were in Prince George!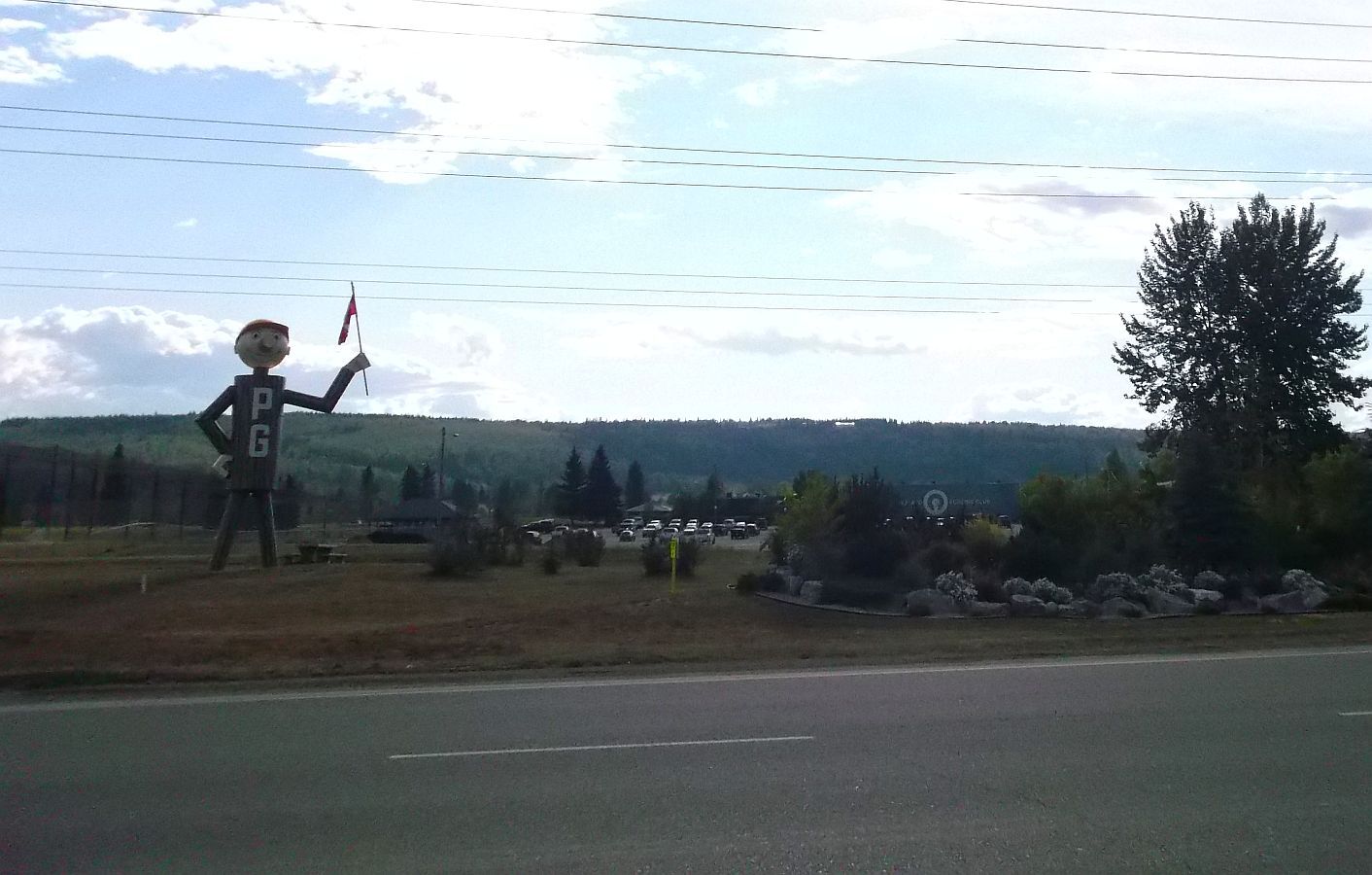 PG is quite a large city. No pics, but when we went grocery shopping we got turned around on the way to AND back from the store. Ended up seeing a lot of the city.