Headed to Whitehorse
There is a lot of work going on in the Yukon on the Alcan highway...here's what it looks like dry...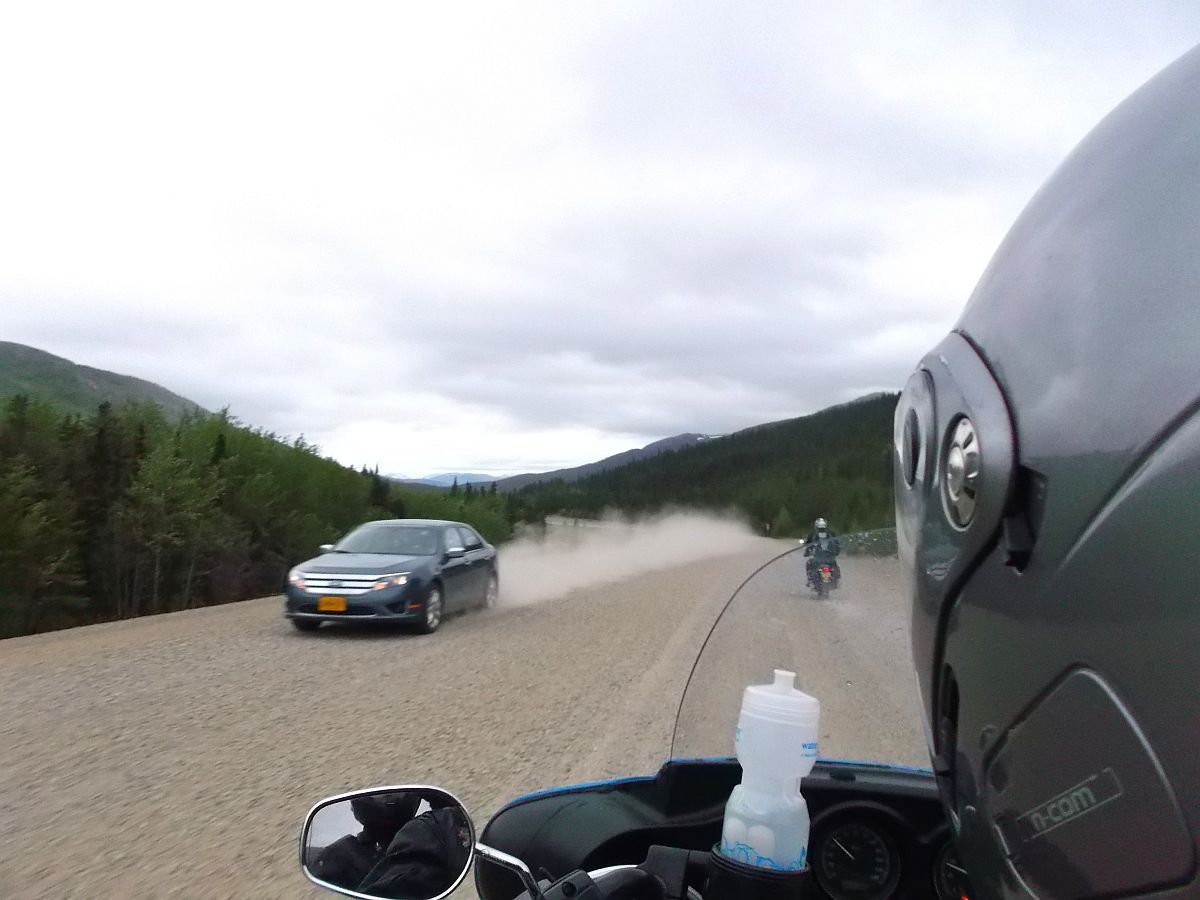 And here's what it looks like wet...




And here is what parts of the highway looks like before it is torn up and redone.

Yep, off in the distance are to bicyclists (aka Meals on Wheels) in the middle of no-where.

It is amazing how many bicyclists ride the Alcan. Back at Toads I was talking with a German fellow on a bicycle that had started out in Vancouver and was pedaling all the way to Fairbanks Alaska.





We got a little bit of rain for a bit...not enough to stop for the rain suits.




Mary takes great pics, even at 70 and 80 mph.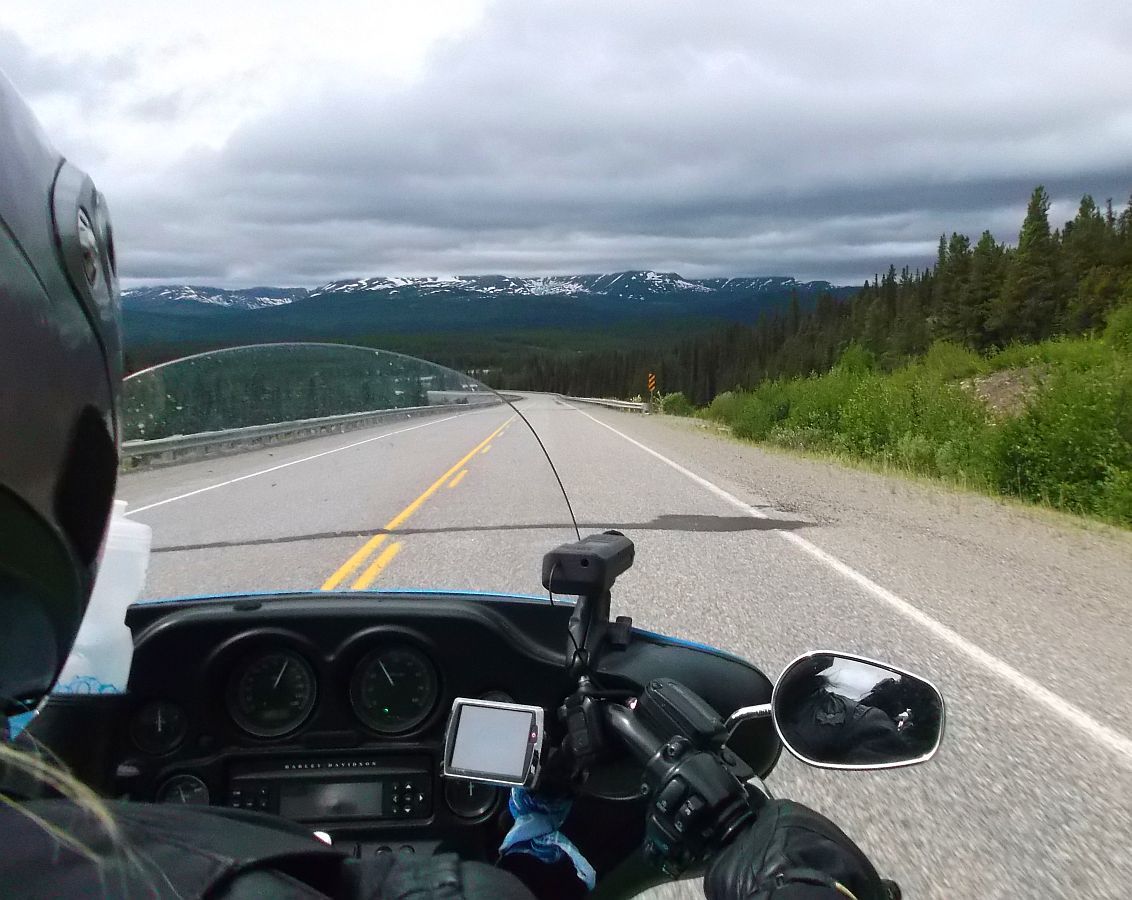 Chained S curves, combined with elevation changes, are the best!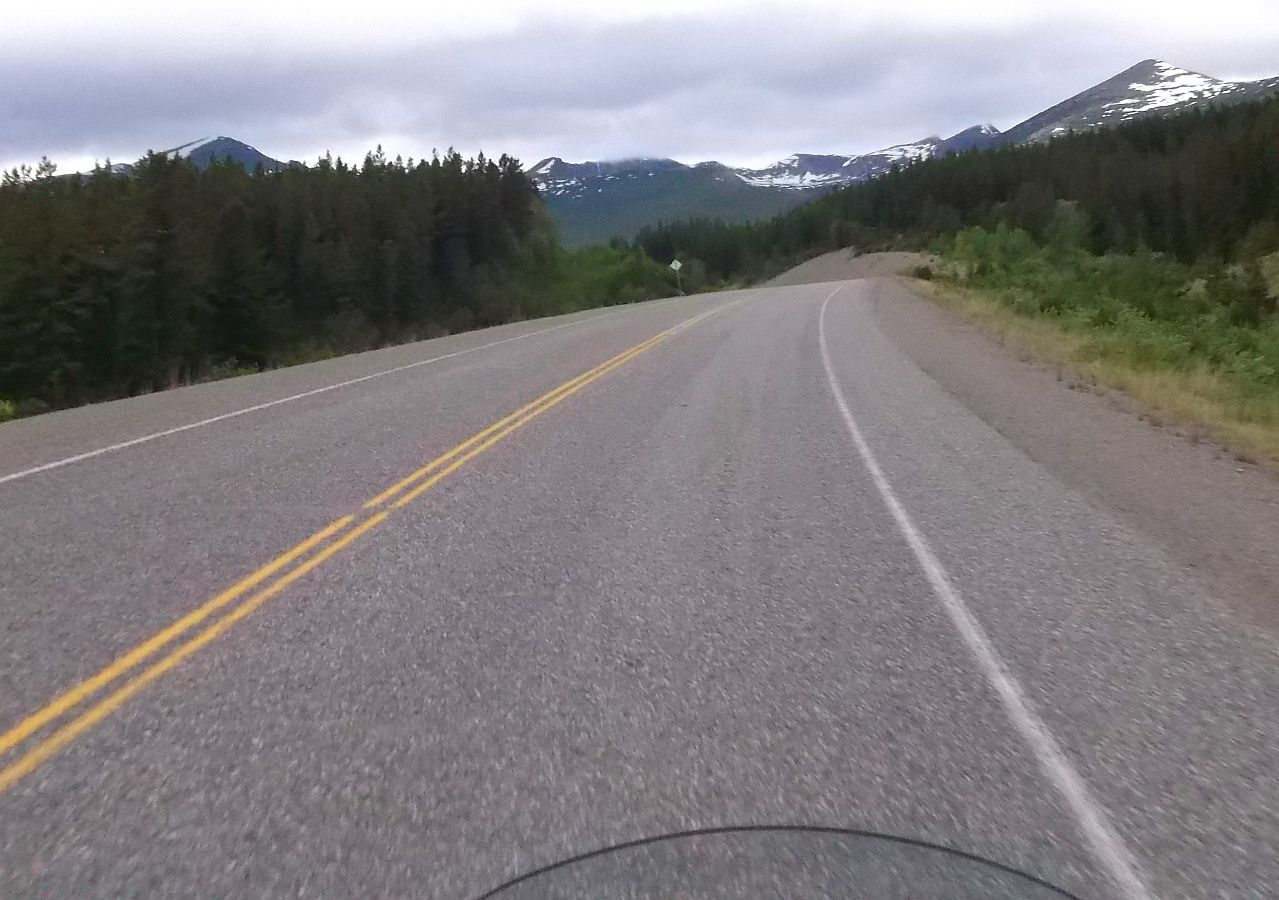 I made a mistake this morning. Before we left I rotated the air cleaner cover...for no good reason...just fiddling around.

Well, a couple hundred miles later I discovered that I had broken the loctite loose on the cover bolt.

Upon hearing a new noise, I saw that the cover was loose. Pulled over and removed the bolt and reapplied some thread-locker to it, cranked it down good, and waited about 30 minutes for it to set up a bit.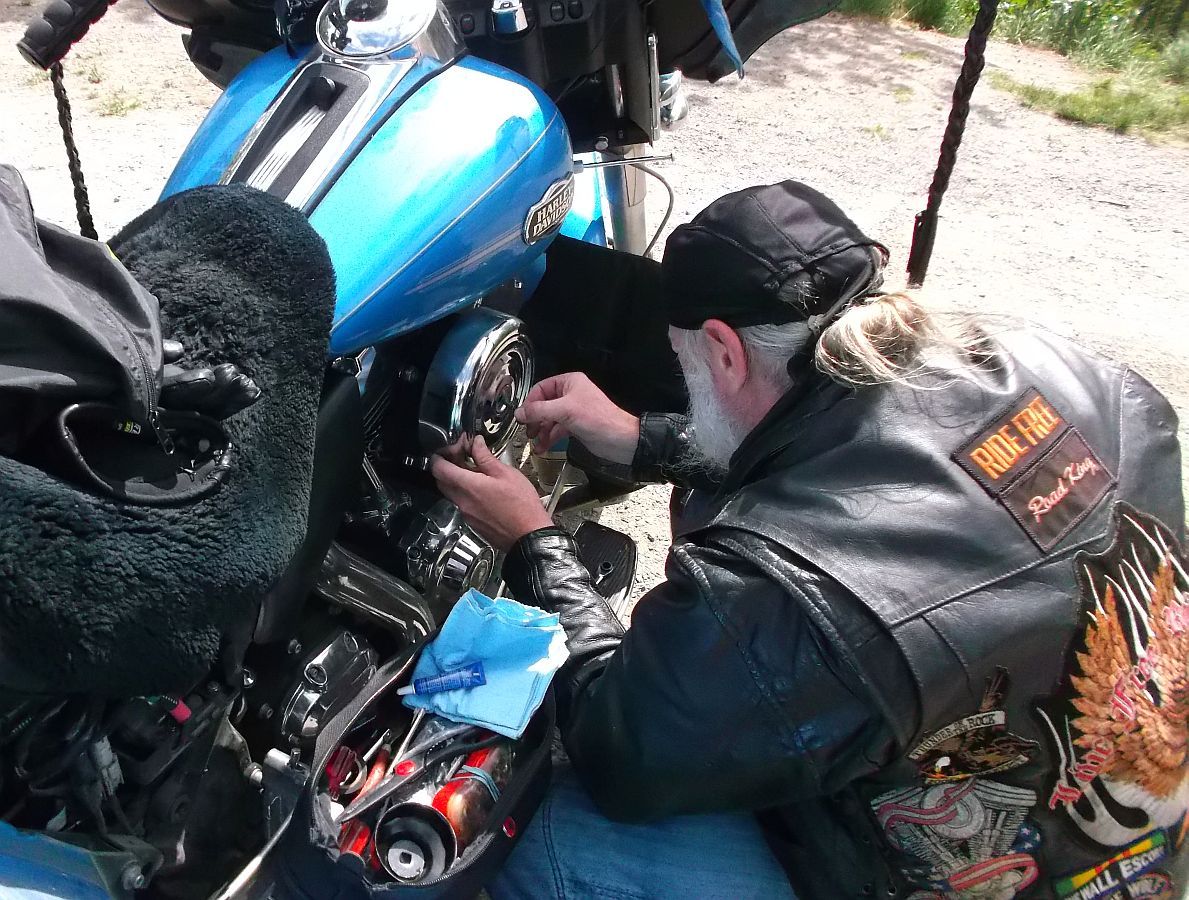 Mary was taking pics of the few where we were stopped.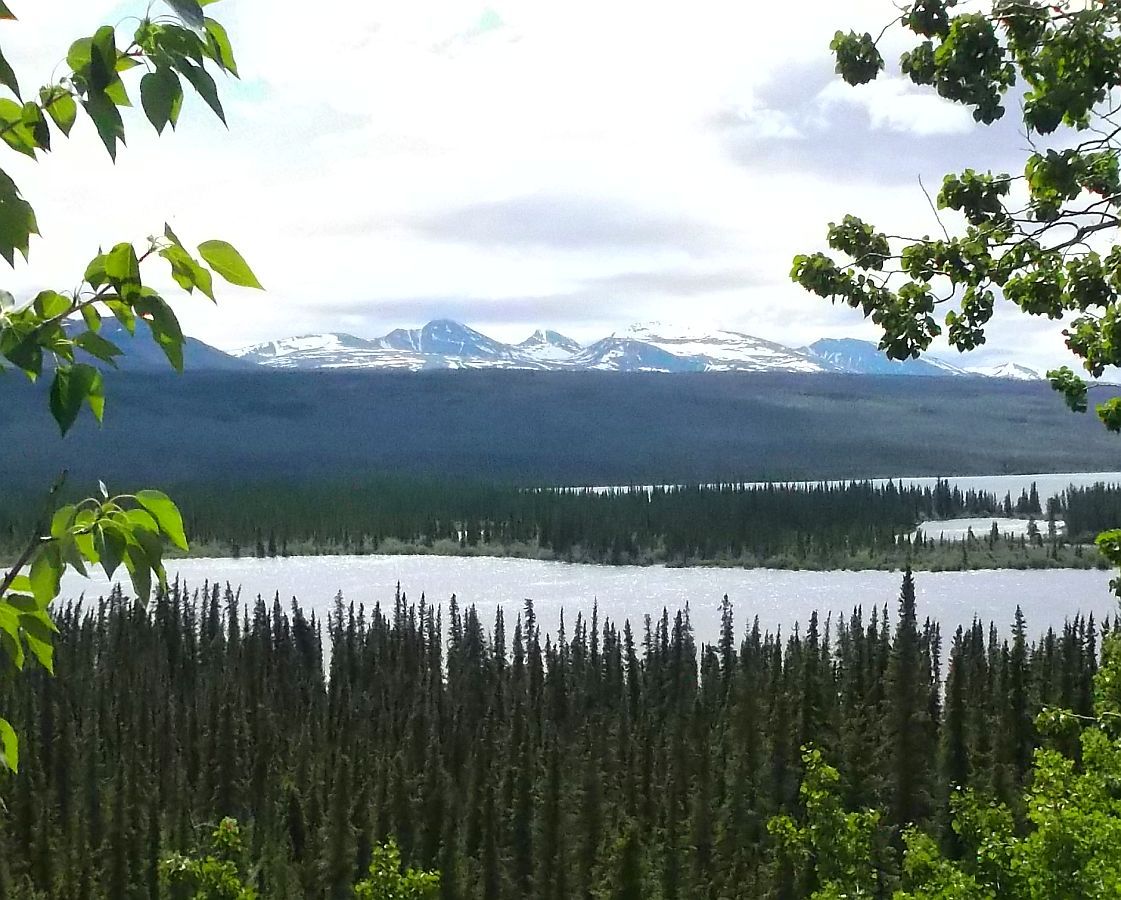 Back on the road, eating up the miles.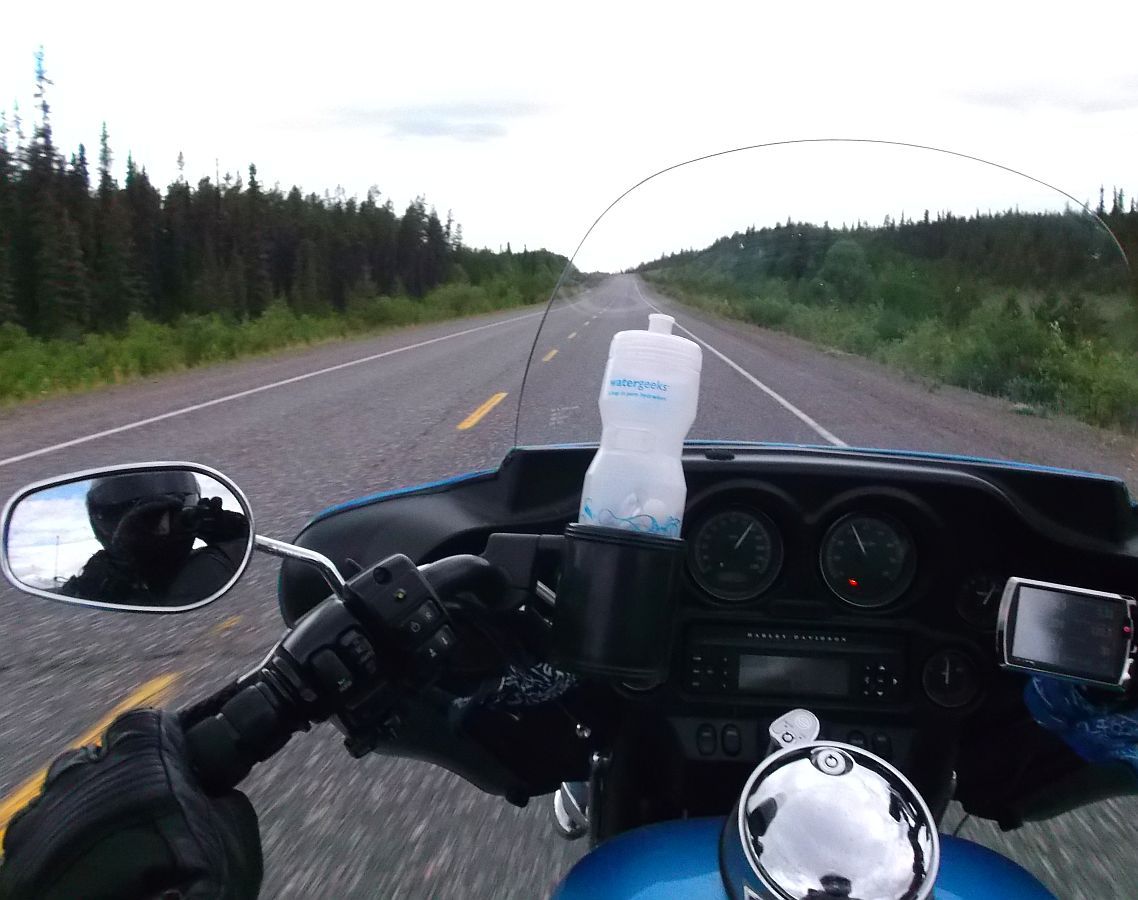 More in next post. On 3 wheels these bridges are a bit of fun. On 2 wheels, not so much, especially when wet.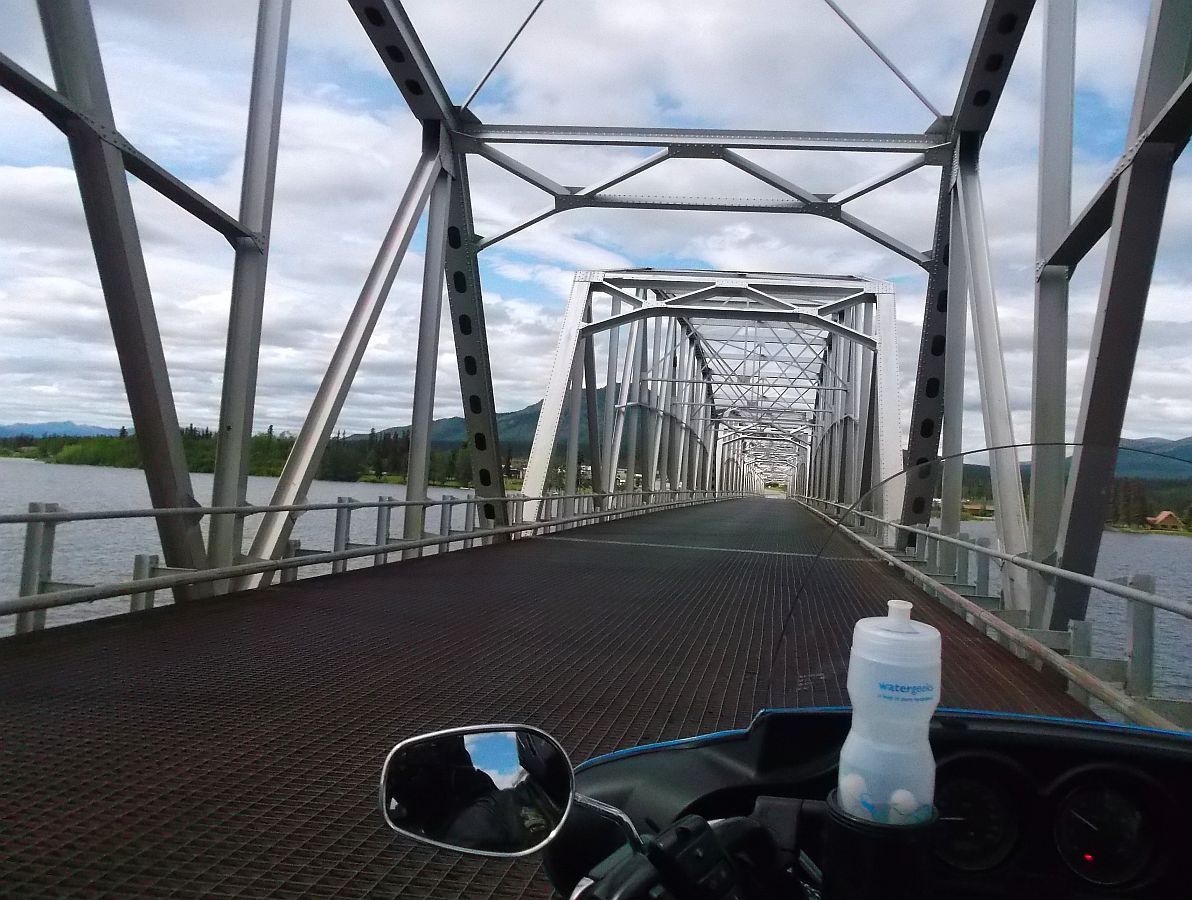 Some great views as we are getting closer to Whitehorse.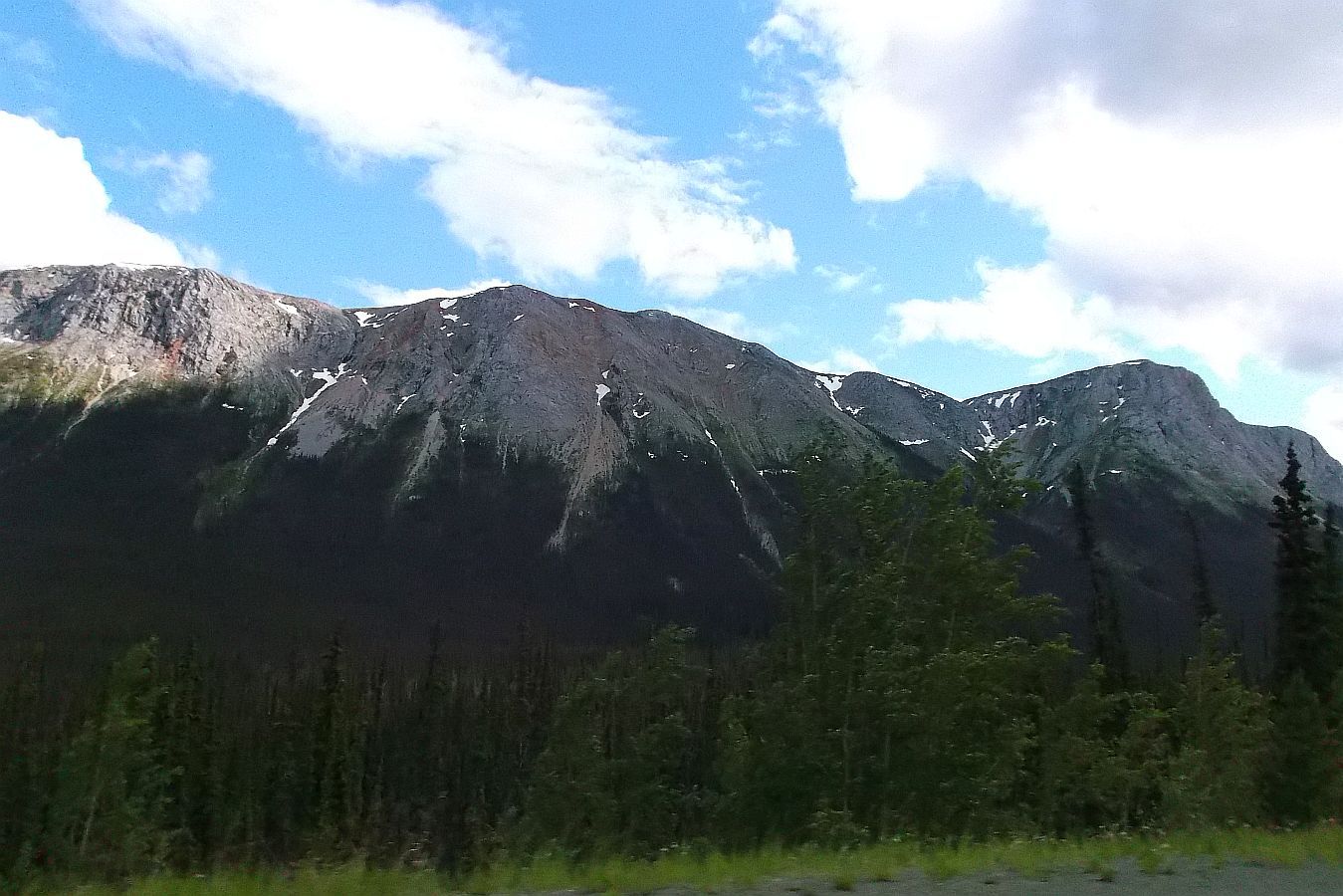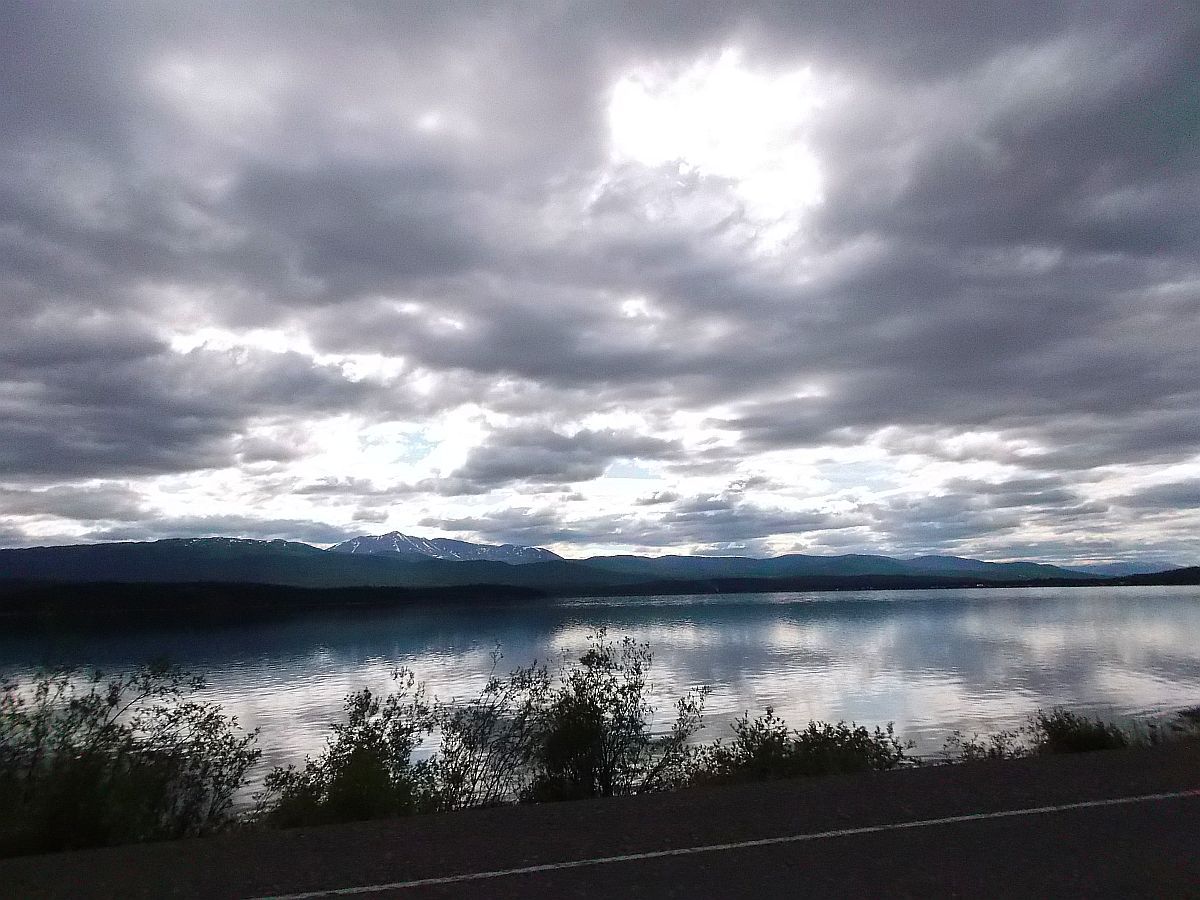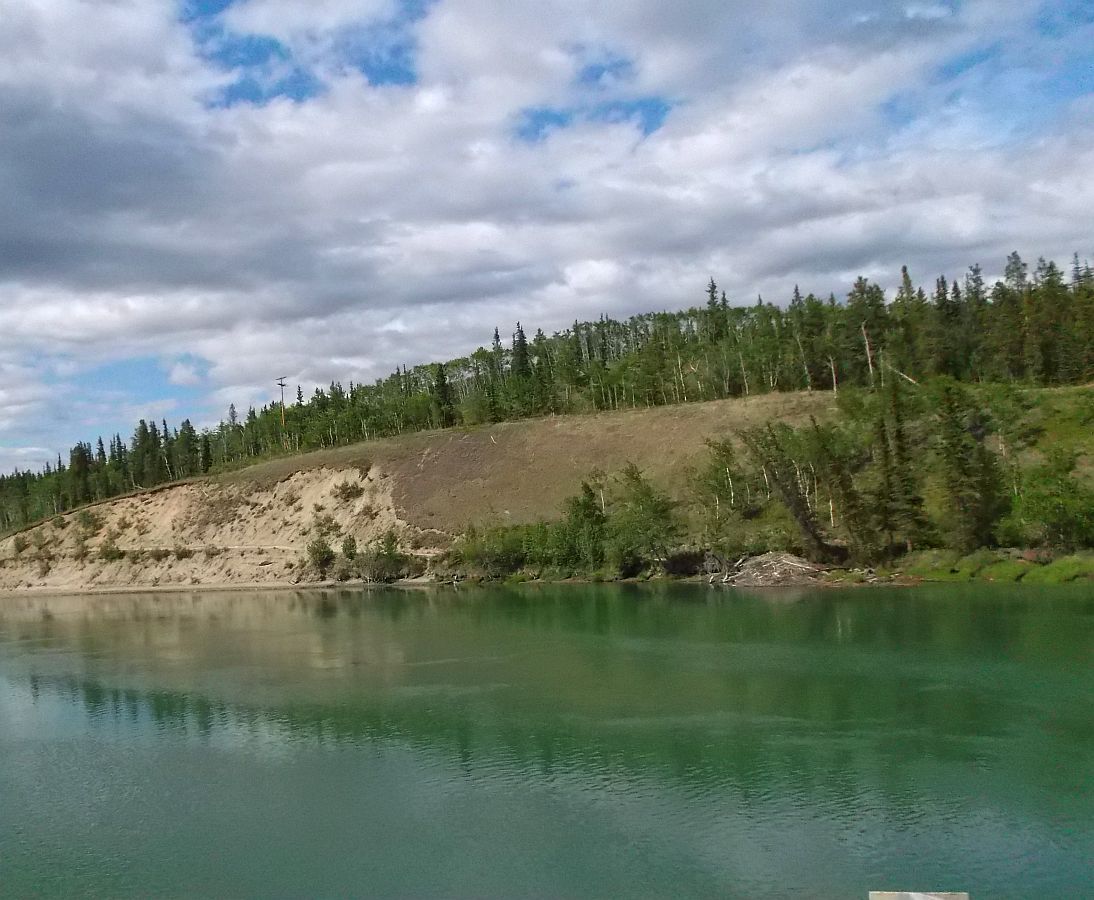 Arriving in Whitehorse, Capital of the Yukon.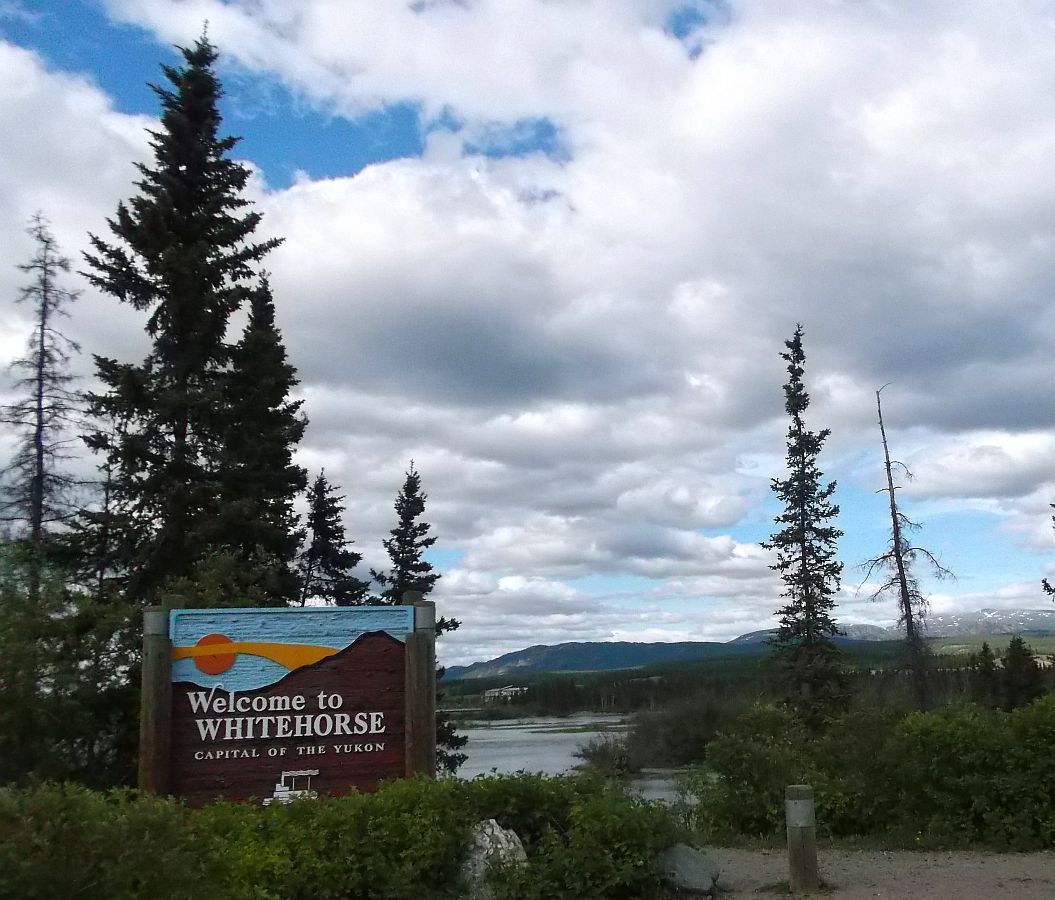 The last few days we rode thru quite a bit of messy roads. Took the bike and washed it down. Stayed away from electrics and wheel bearings with the high pressure.

Did not take a before pic, but here it is after. We were pretty happy. lol

Little did we know what the next few days held.