Headed to Yellowstone
Headed home...got a few more stops.

Packed up and ready to roll.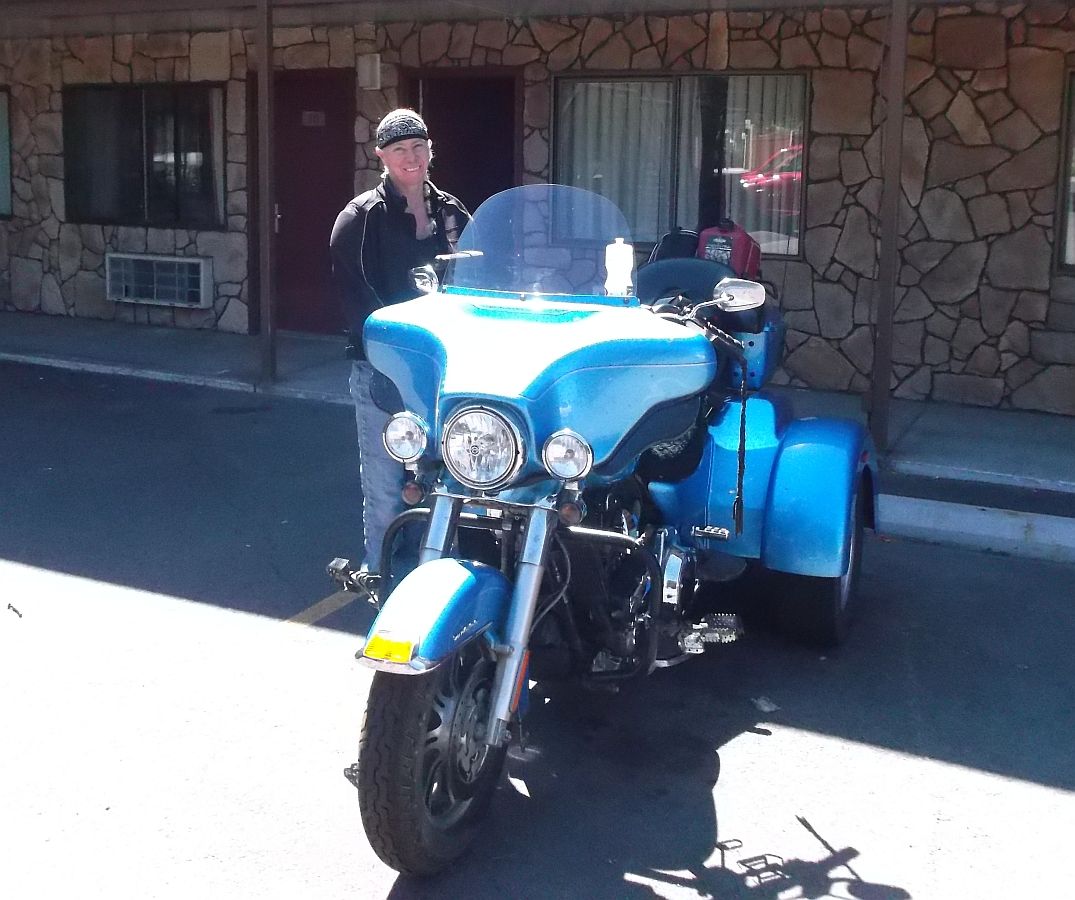 Leaving Missoula, always bittersweet. But we'll be back again soon.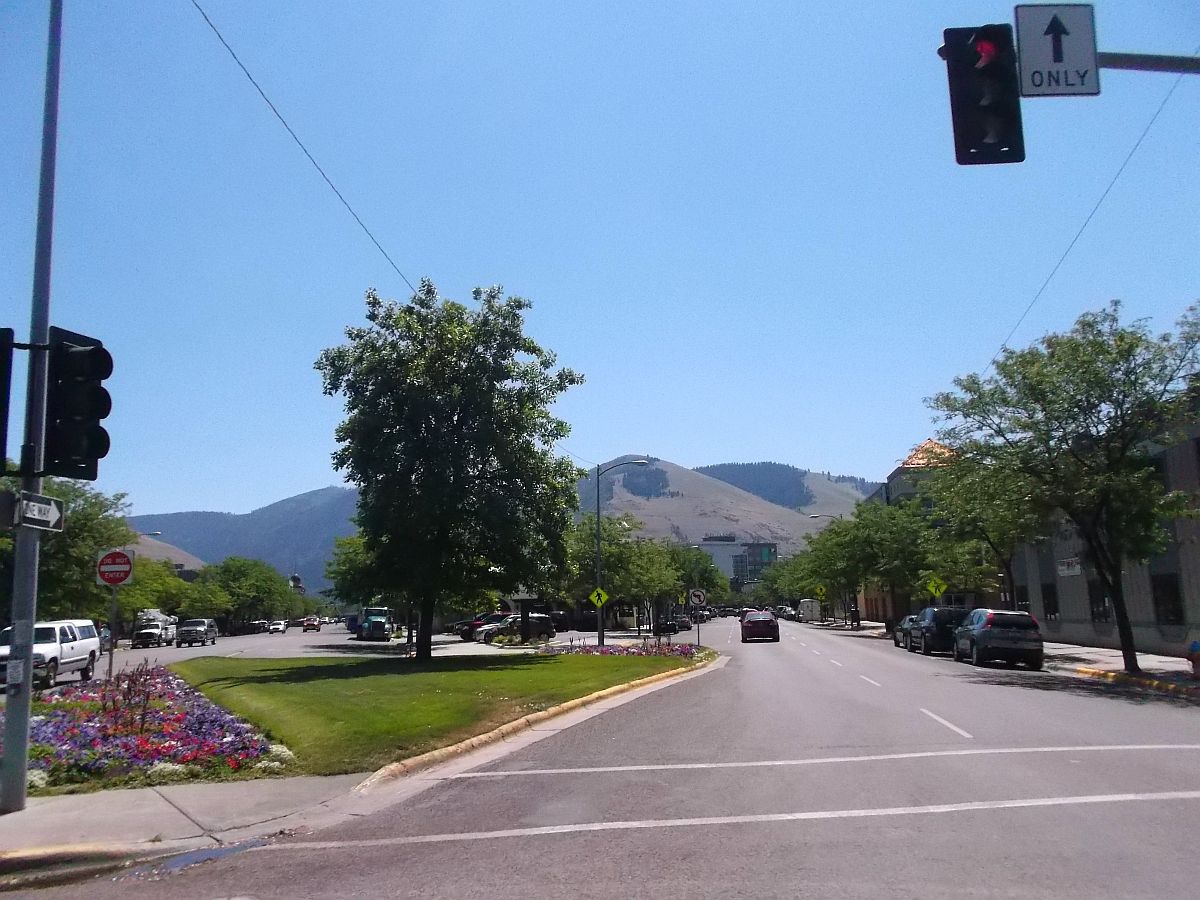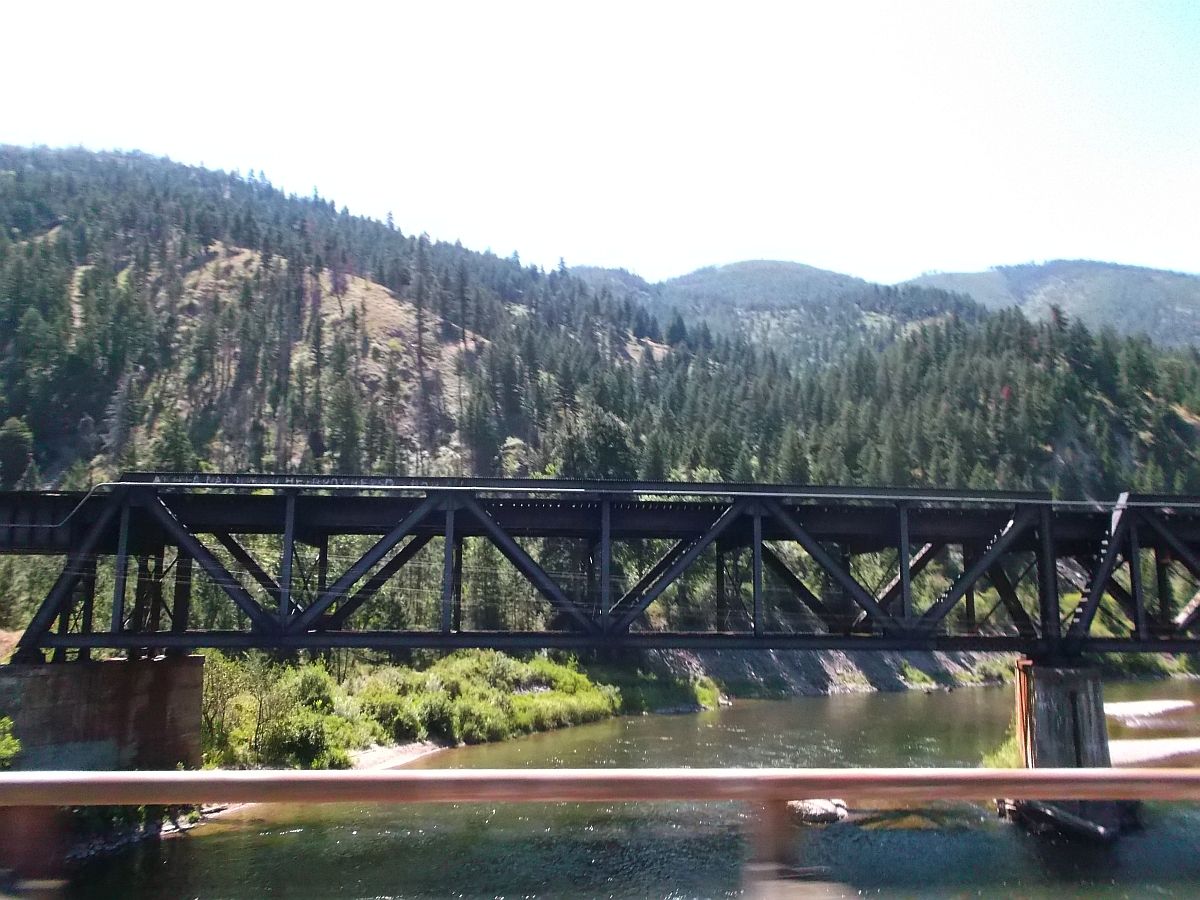 On the 90. We've seen more than a few trikes this summer...far more than last.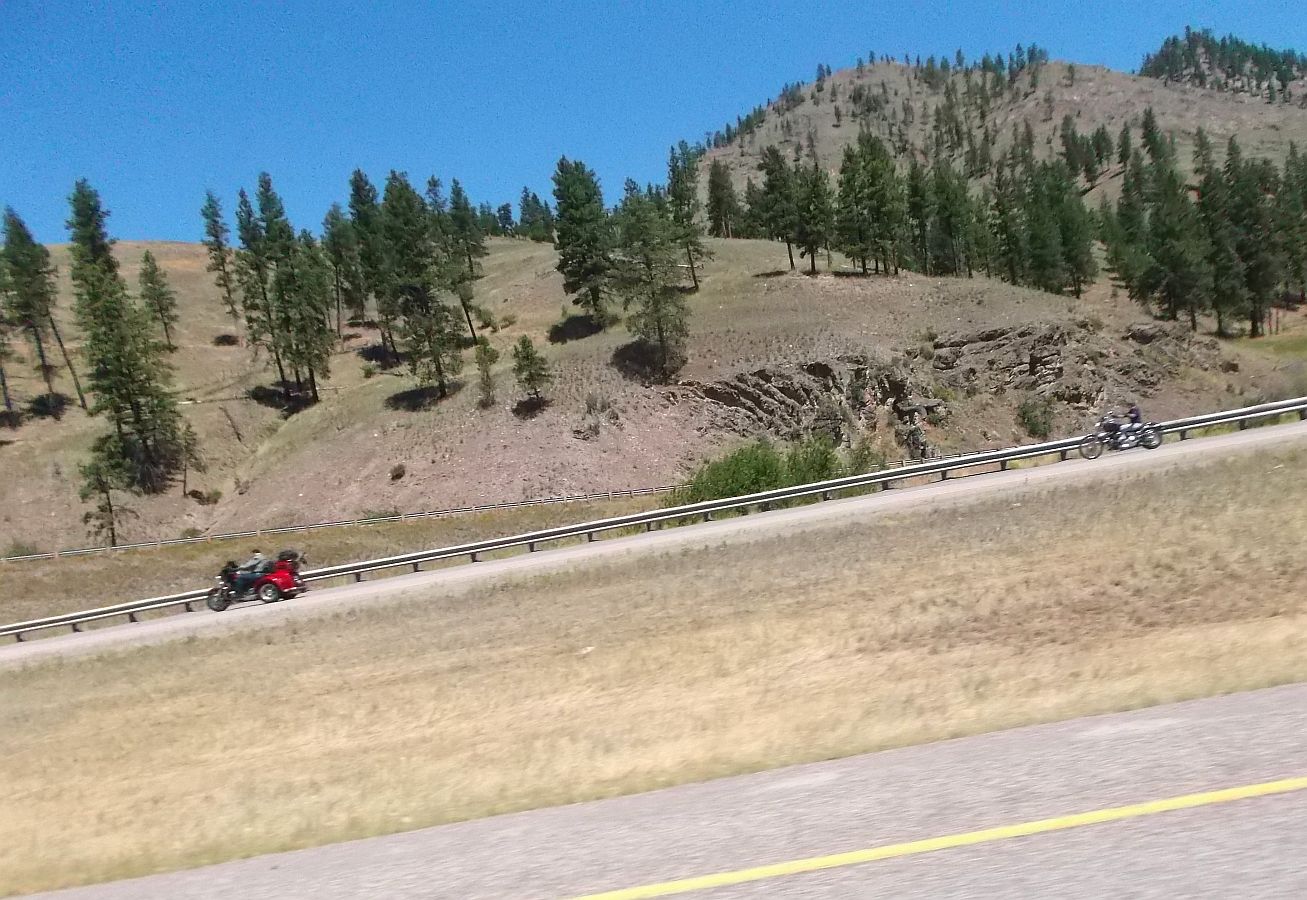 Rolling down some nice road...nice to be back in the saddle.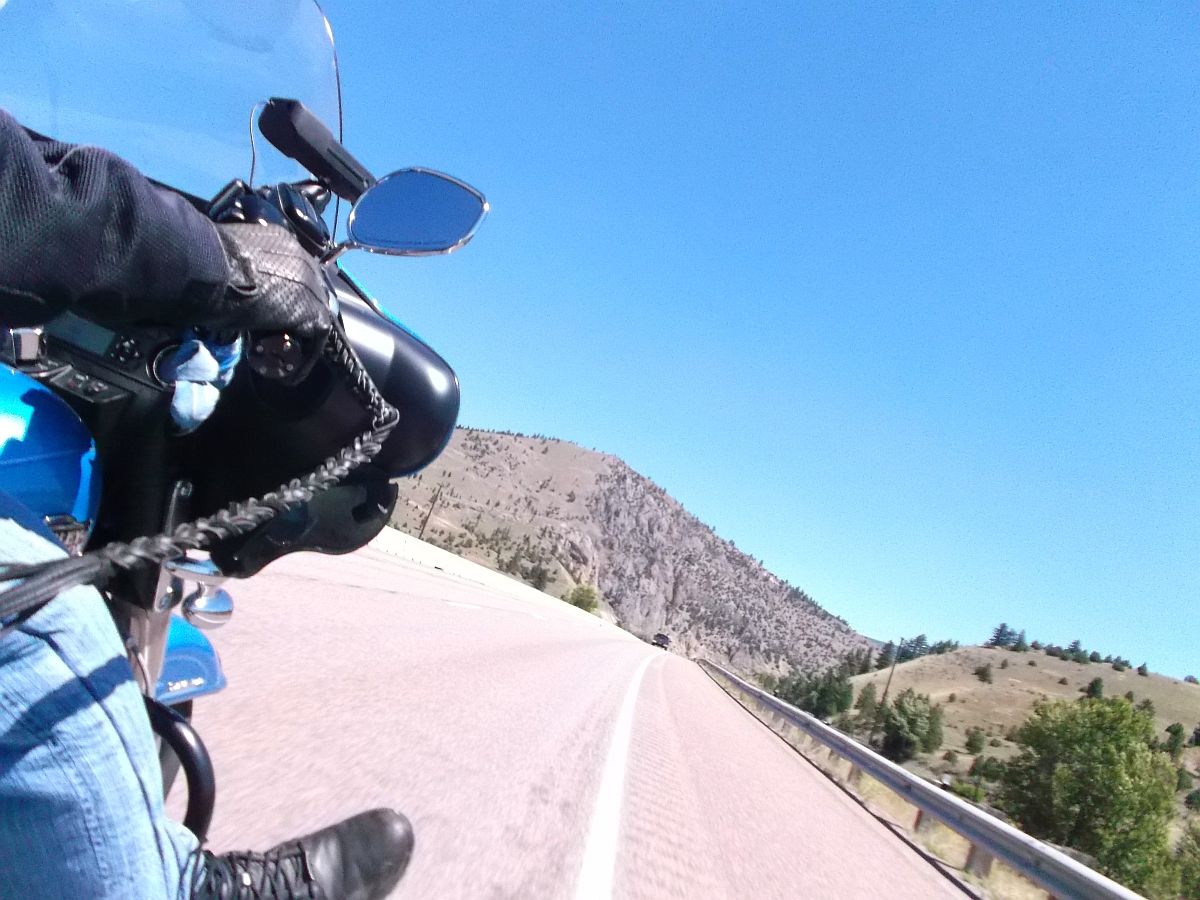 Not a lot of traffic, good road, and we'll be in Red Lodge tonight, but before that, we'll be traveling thru part of Yellowstone and doing Beartooth pass...so just eating up these interstate miles to get there.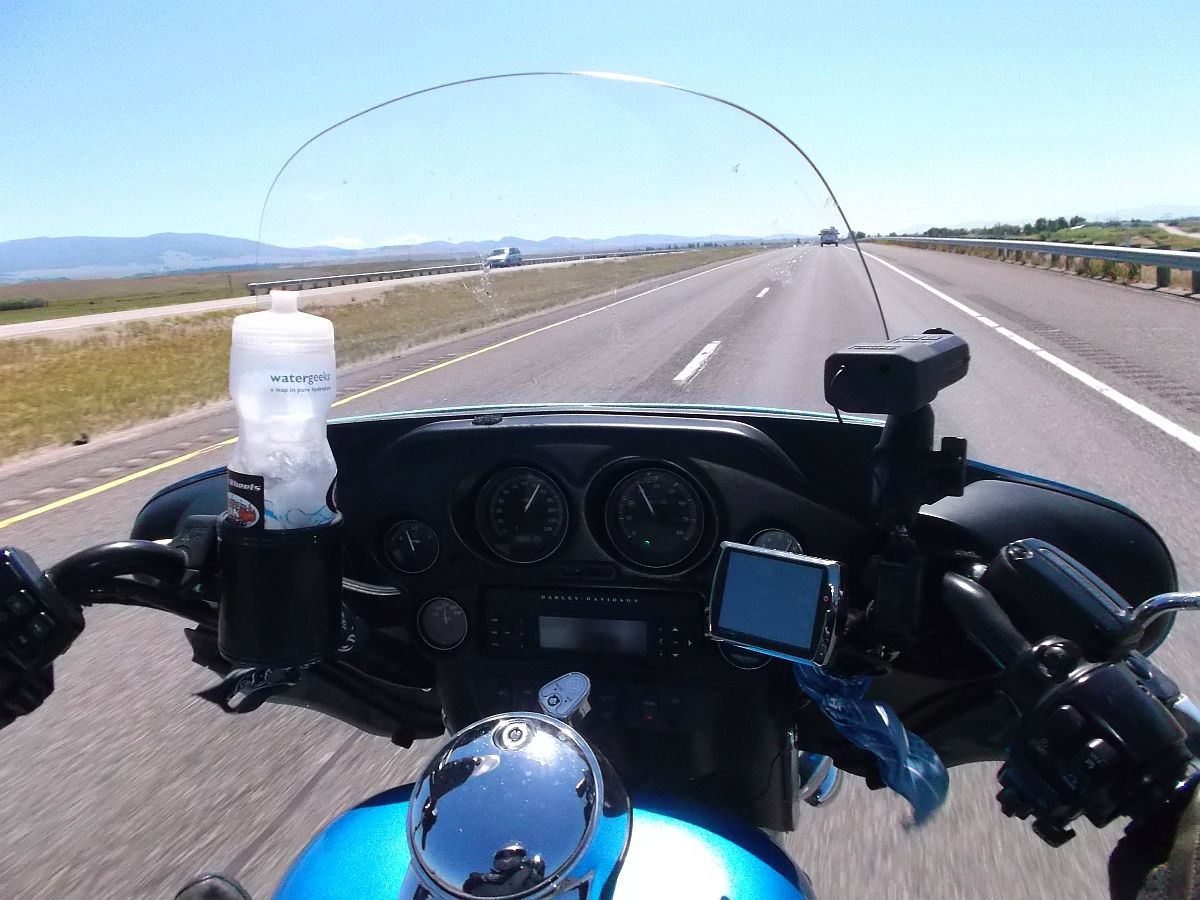 Look Mary! No hands!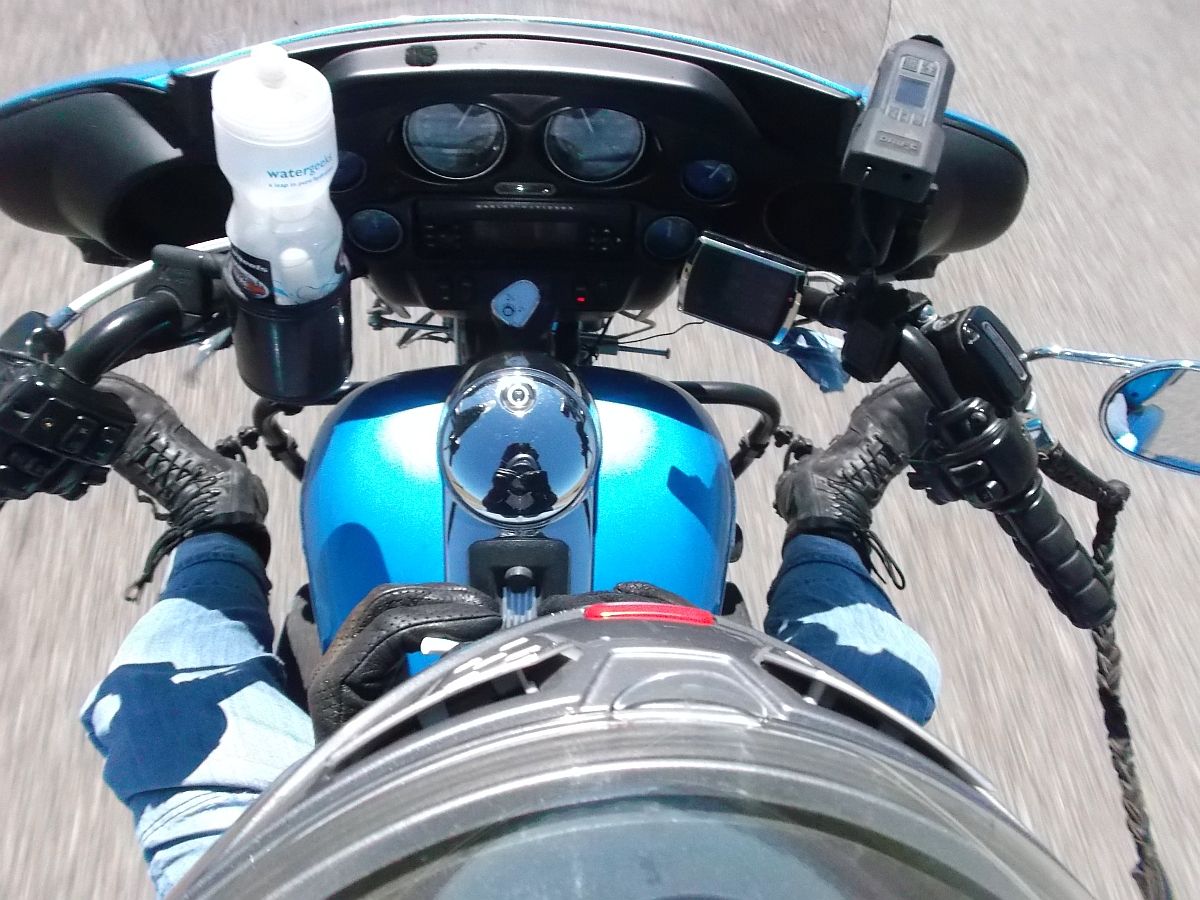 There are a few fun sections of road between Missoula and Yellowstone.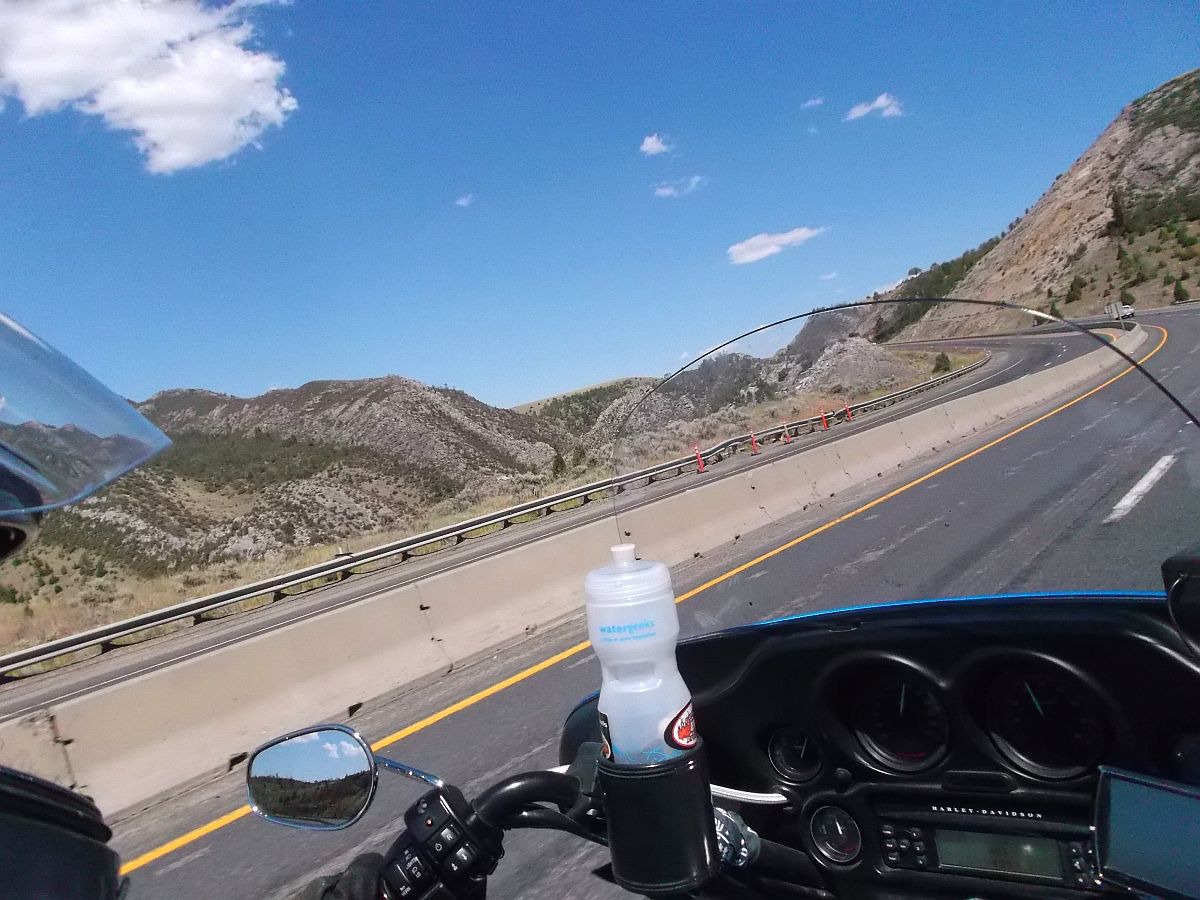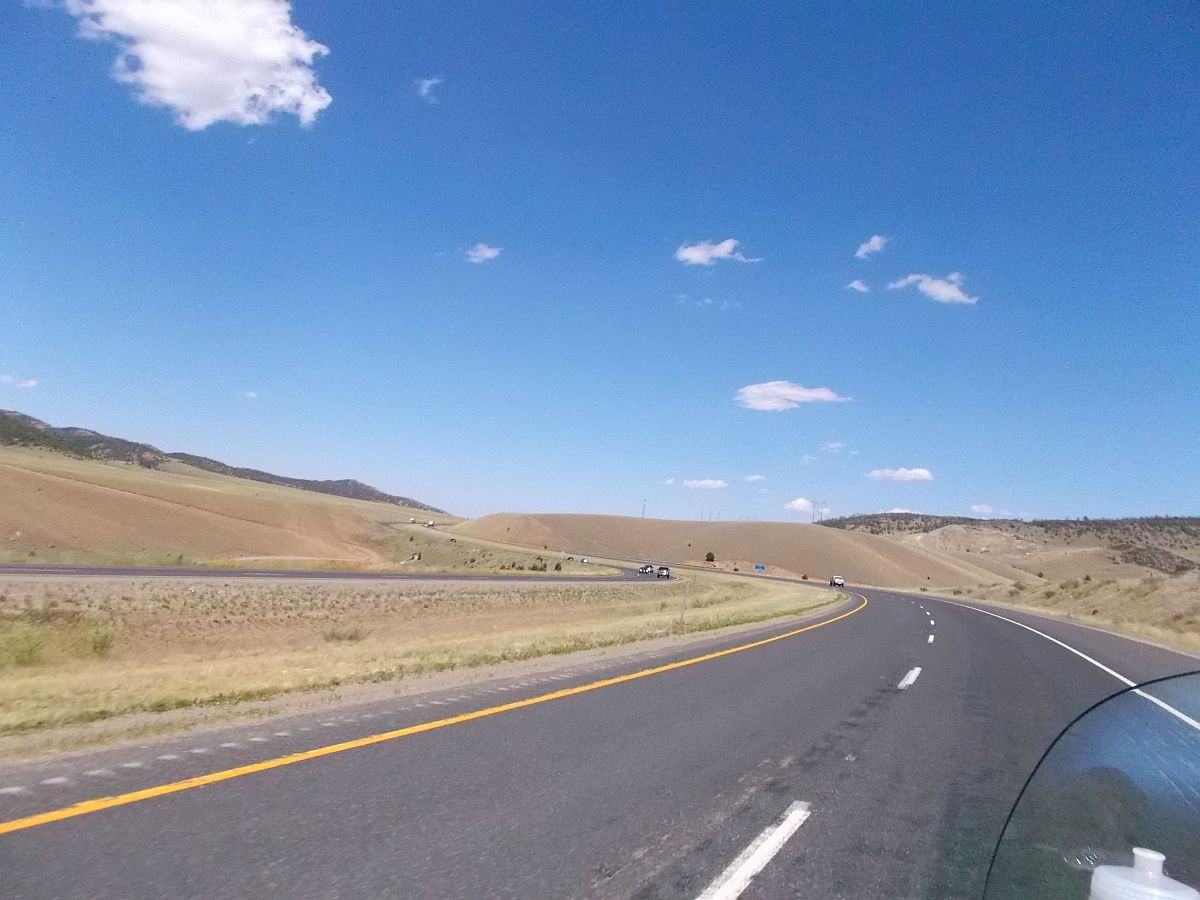 Another Great Day to be riding!!!


I know there are a lot of complaints about various things with the newer HD's, and I have a few myself.

But with the roads we have traveled, and all the abuse this TG has seen on this trip, it is really quite amazing that it rolls down the road at 90+ mph with no complaints, smooth as can be.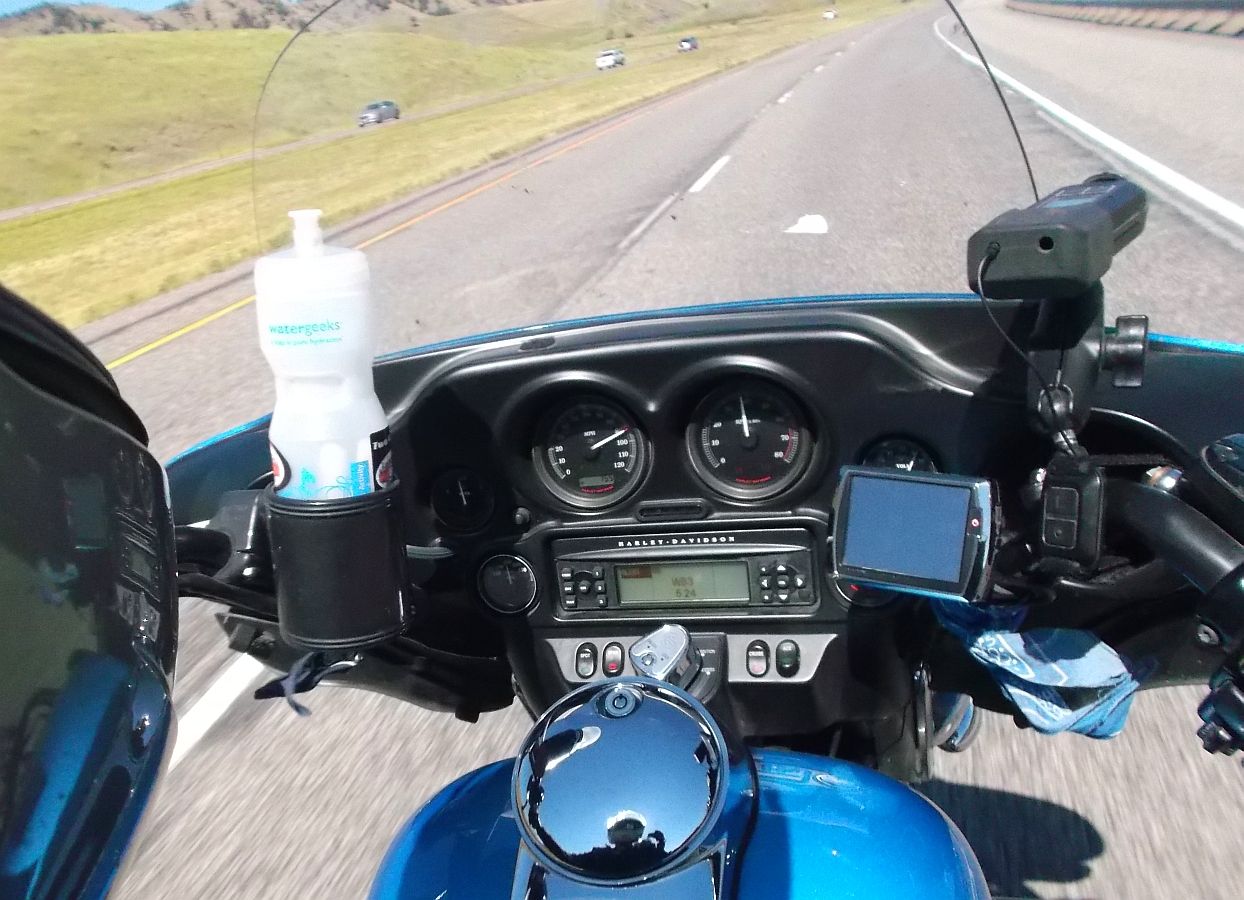 Getting close to Yellowstone!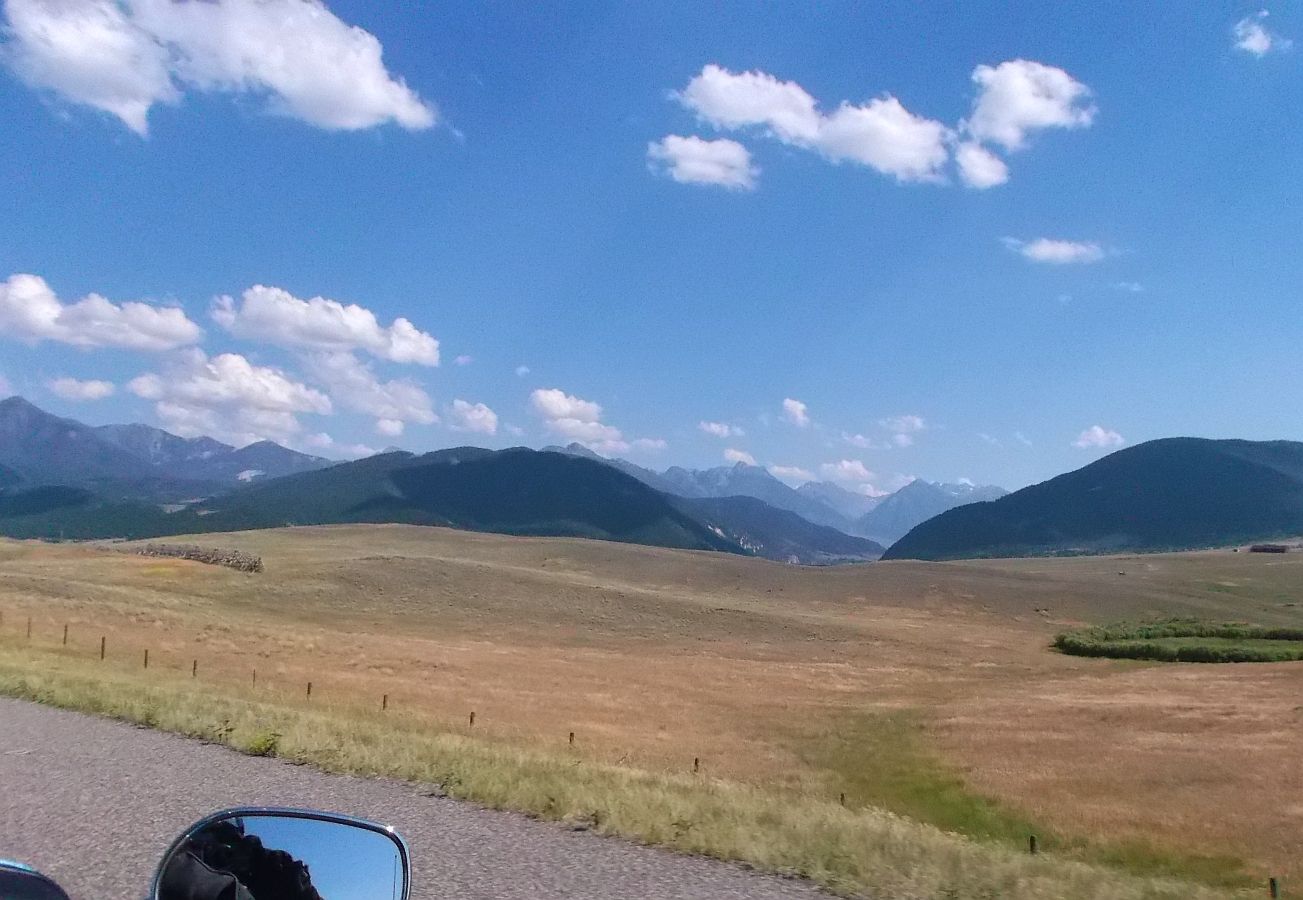 Mary was probably focused on the river, mountains and sky in this pic, while I was enjoying the road getting less straight. lol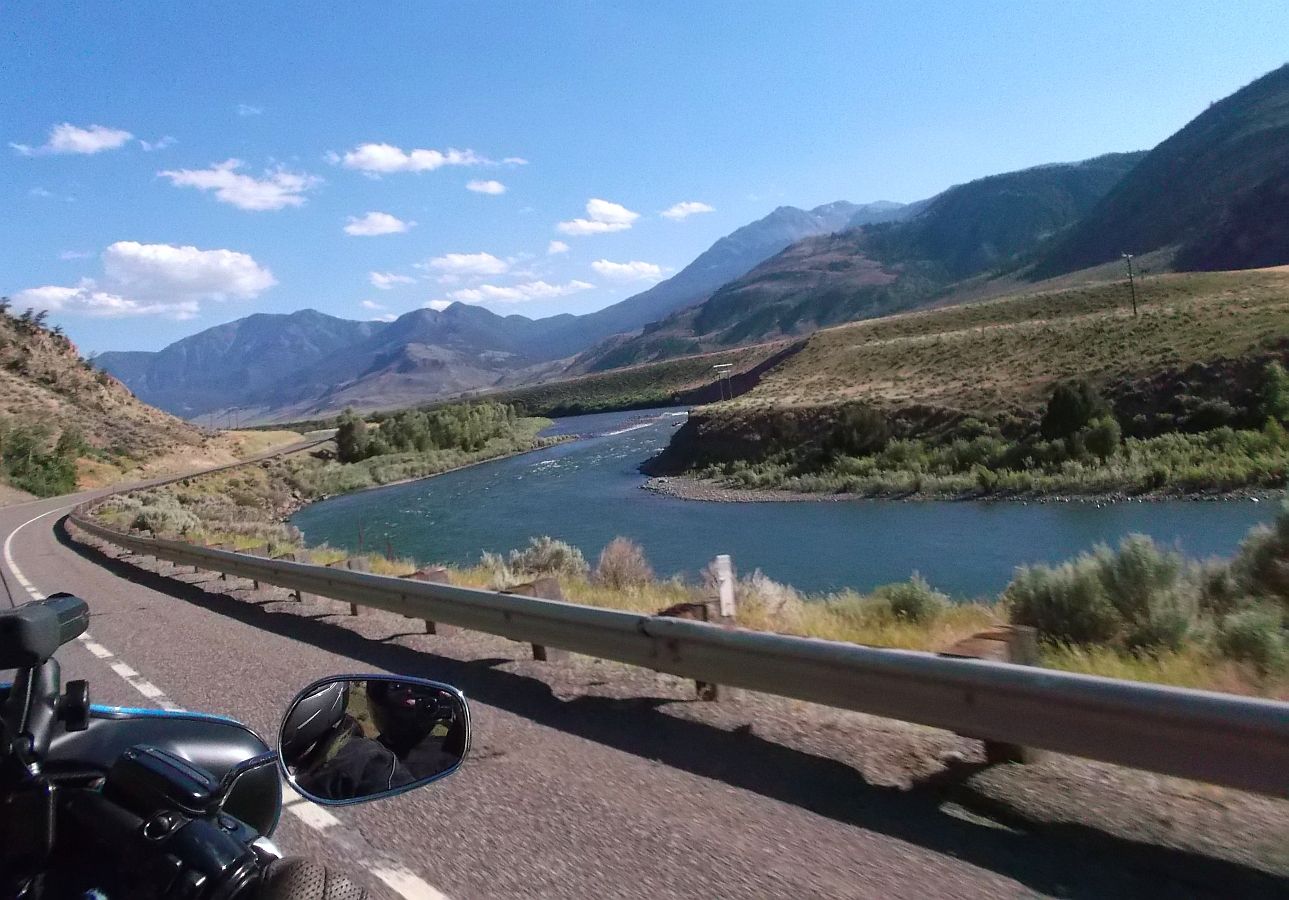 Big arch into Yellowstone.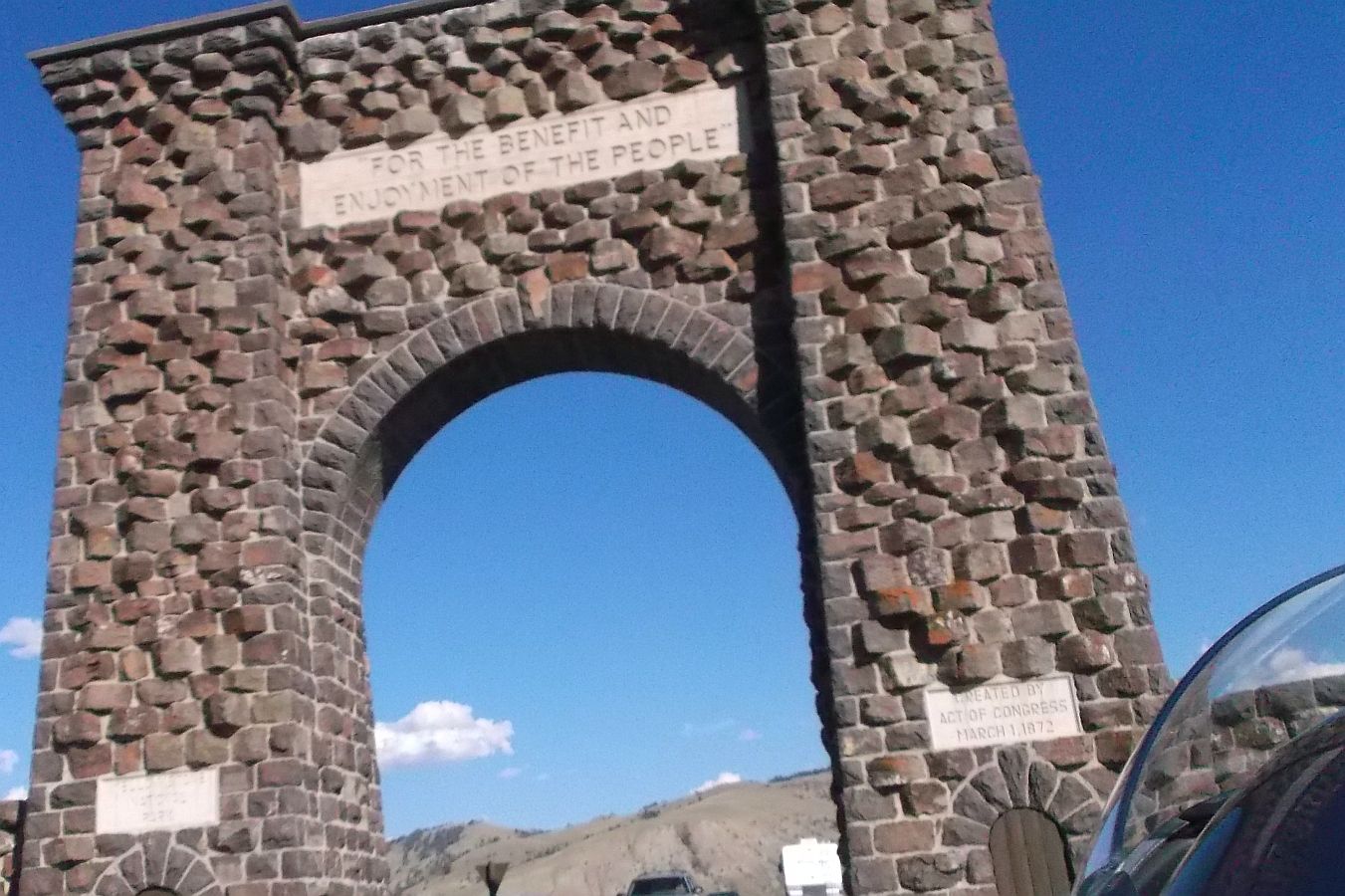 Earlier in this trip we passed thru this same corner of Yellowstone...just headed the opposite direction.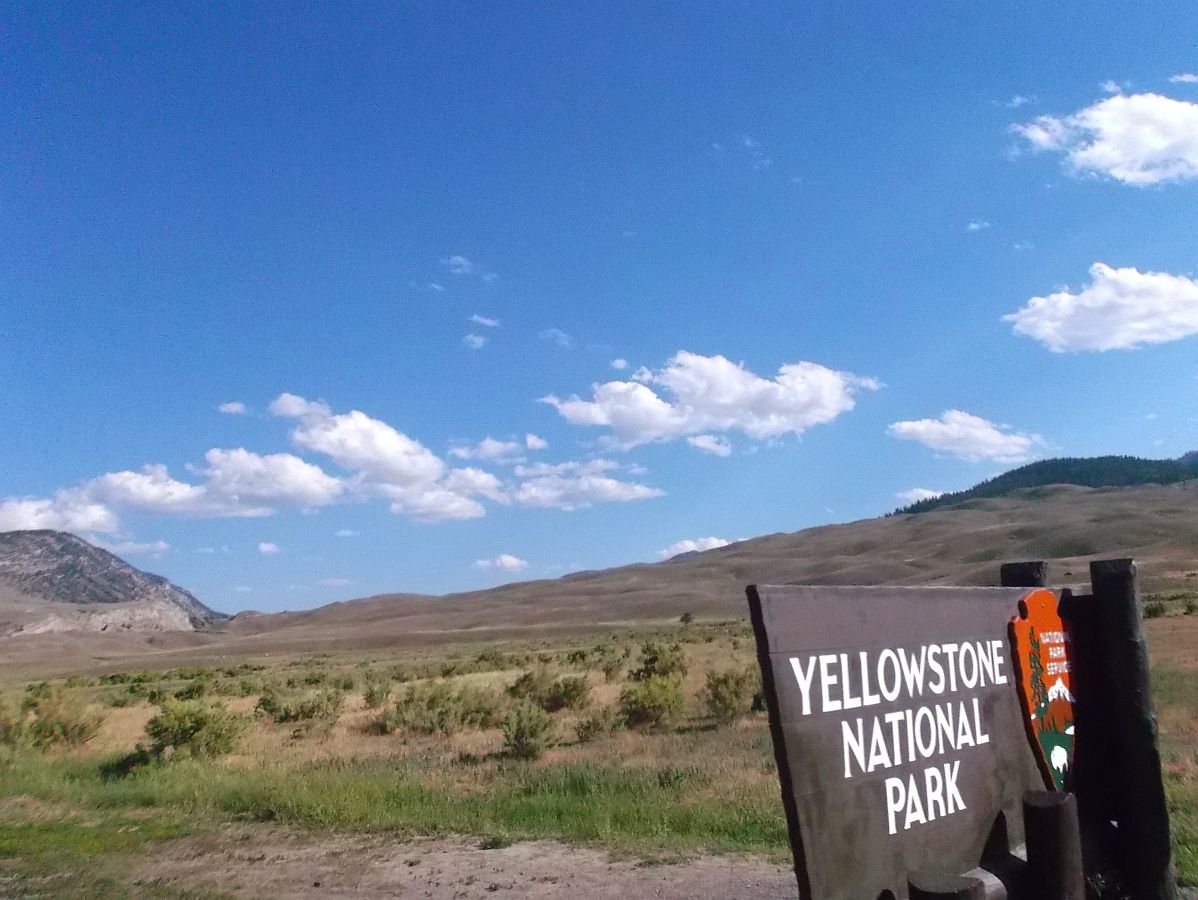 Last year we spent a few days in Yellowstone and would have liked to spend a few more...this year we are just passing thru this one corner as it is the fastest way between Beartooth and Missoula.

It is really an amazing place, and it is a bit hard to not spend more time here. But we have been gone from the shop far too long already.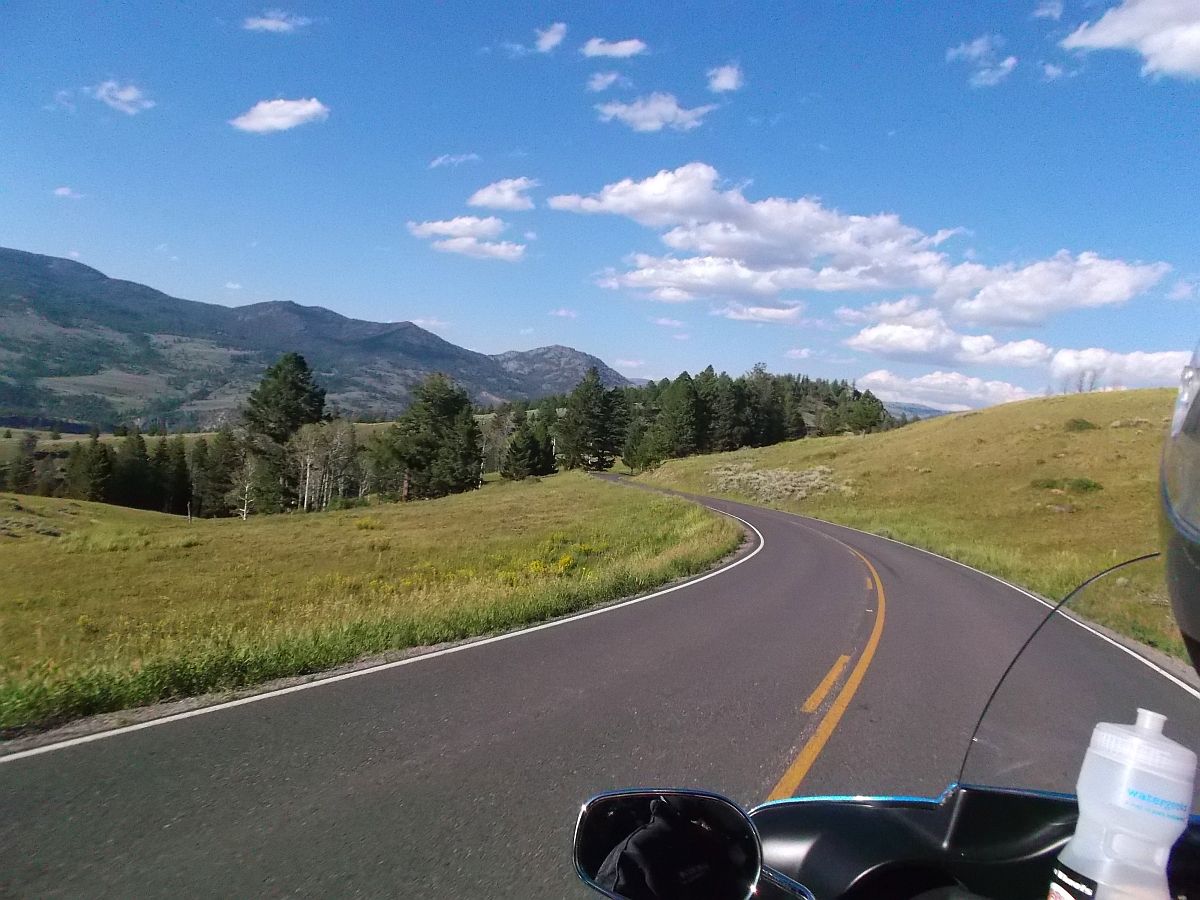 The Northeast Entrance is where we will exit Yellowstone, and Cooke City is where the fun of Beartooth starts.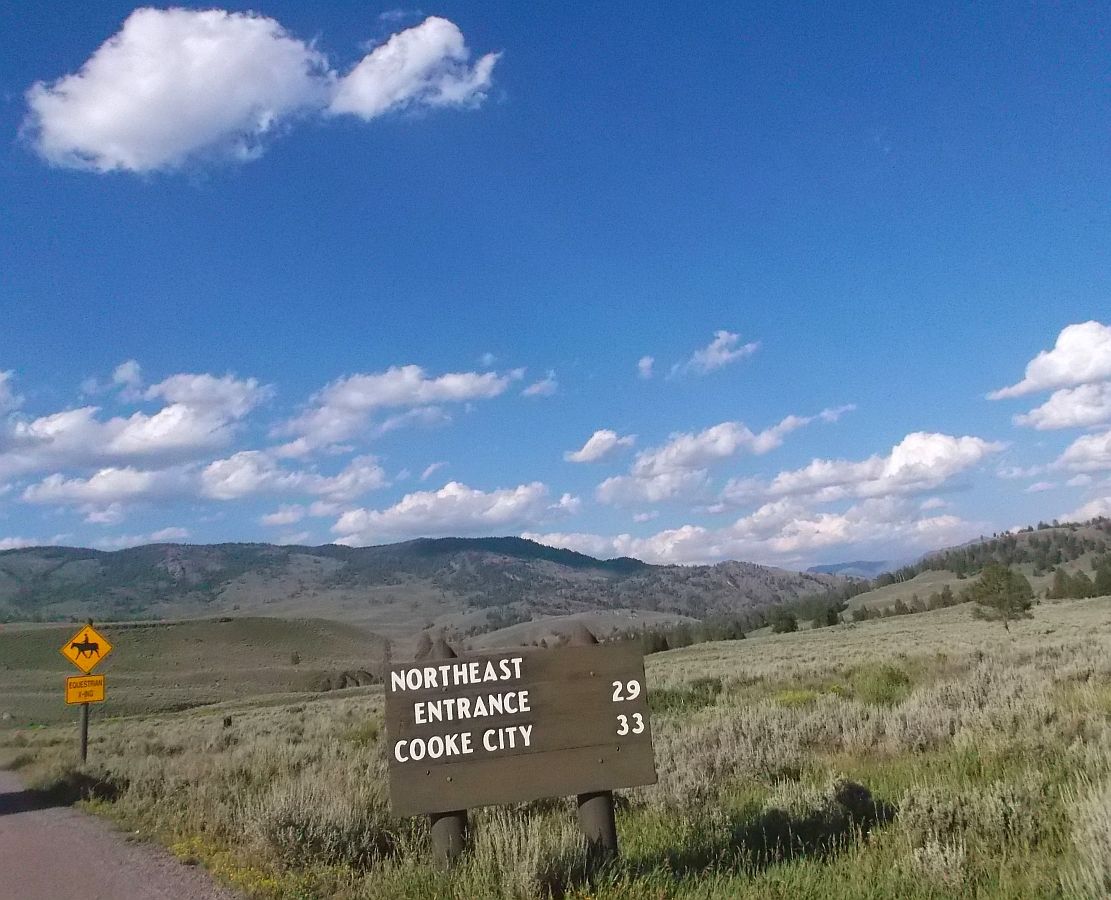 Our shadows almost touching him, he pays us no mind.




Other times we have been in Yellowstone we have seen a lot of buffalo. But we see FAR more this time thru...not sure if it was because we were later in the day...or just happenstance.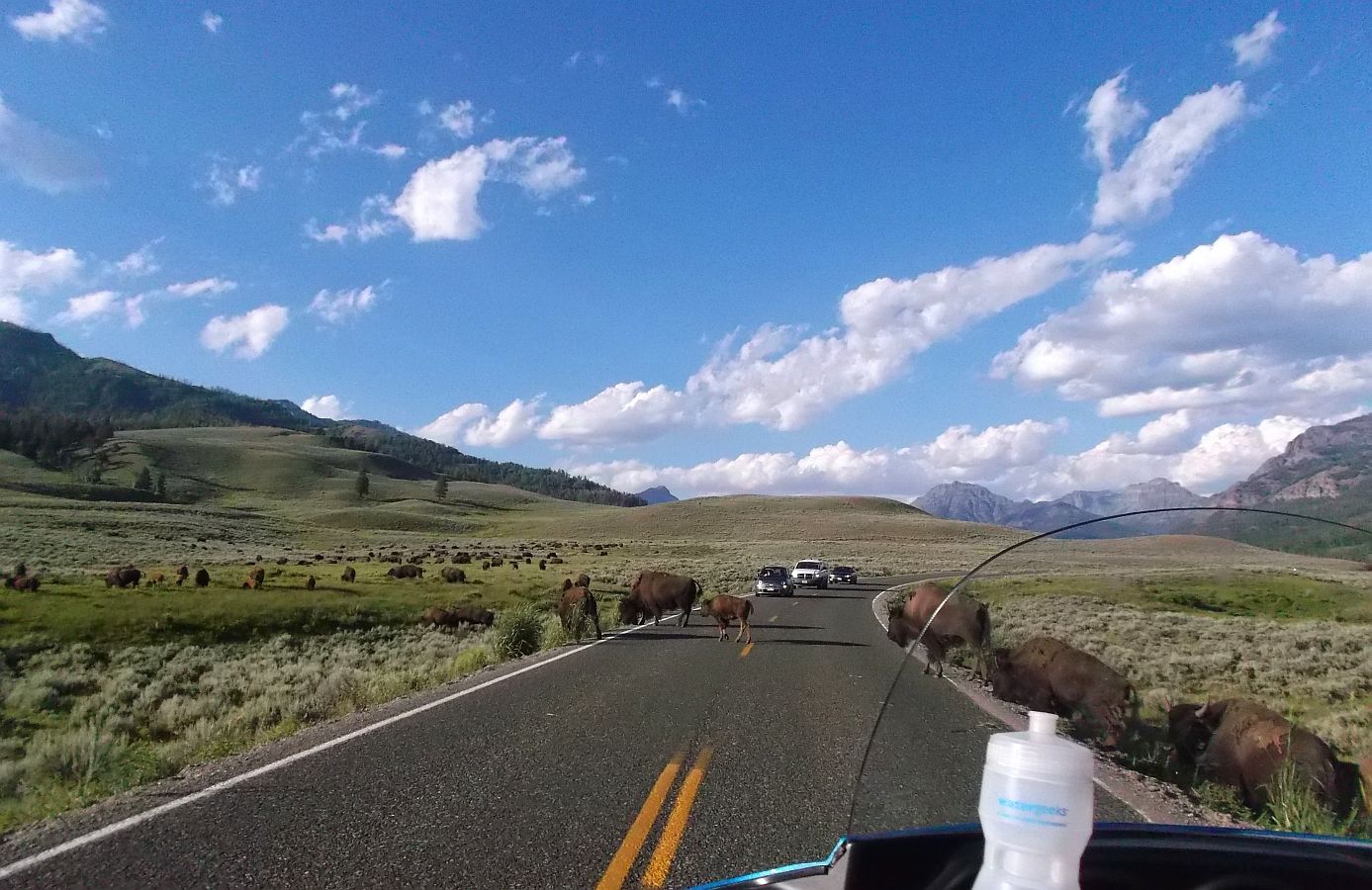 When they decide they way to cross...nothing to do but wait.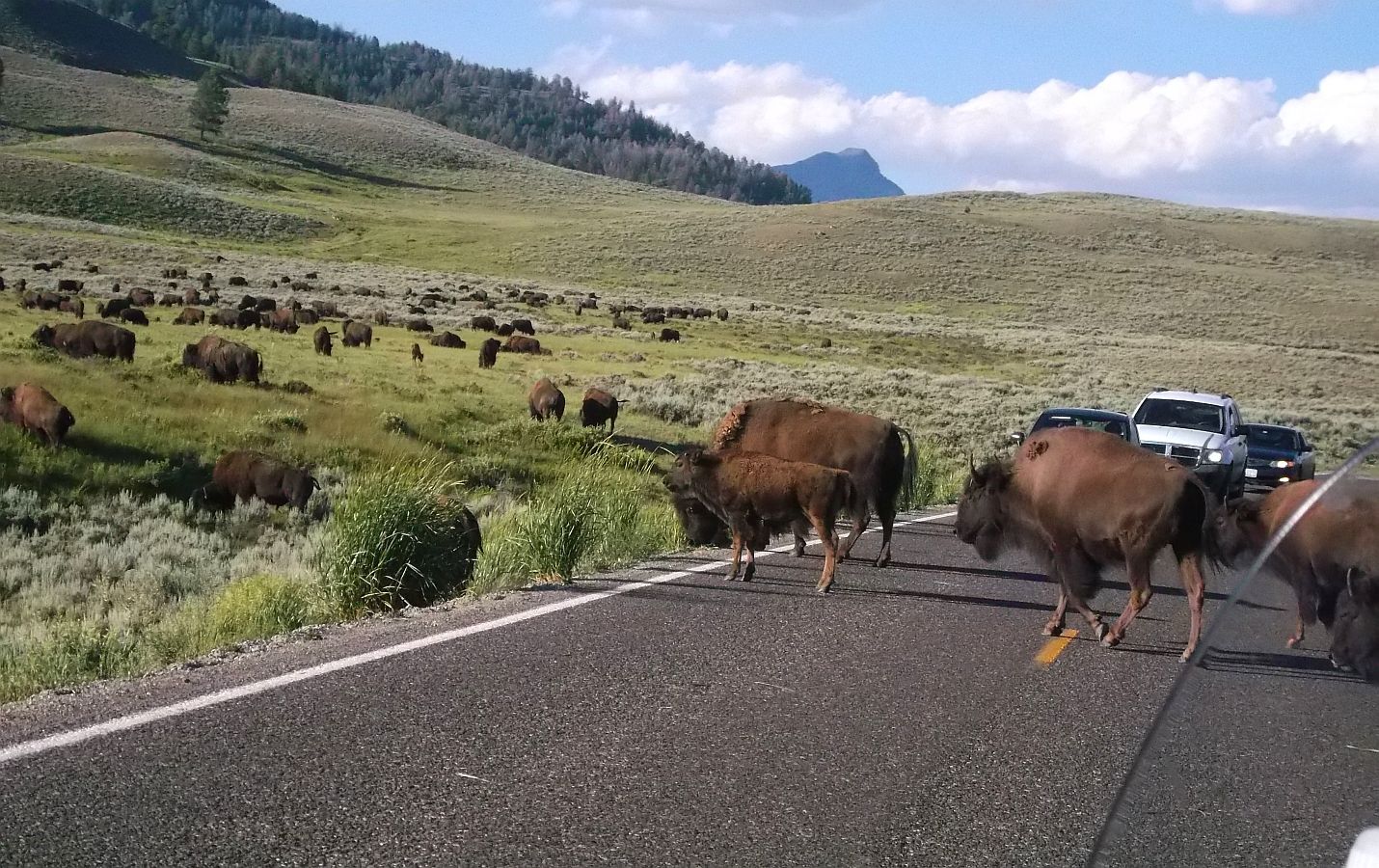 More in next post.
I believe we saw well over a thousand buffalo in this little time we were here today. Magnificent animals...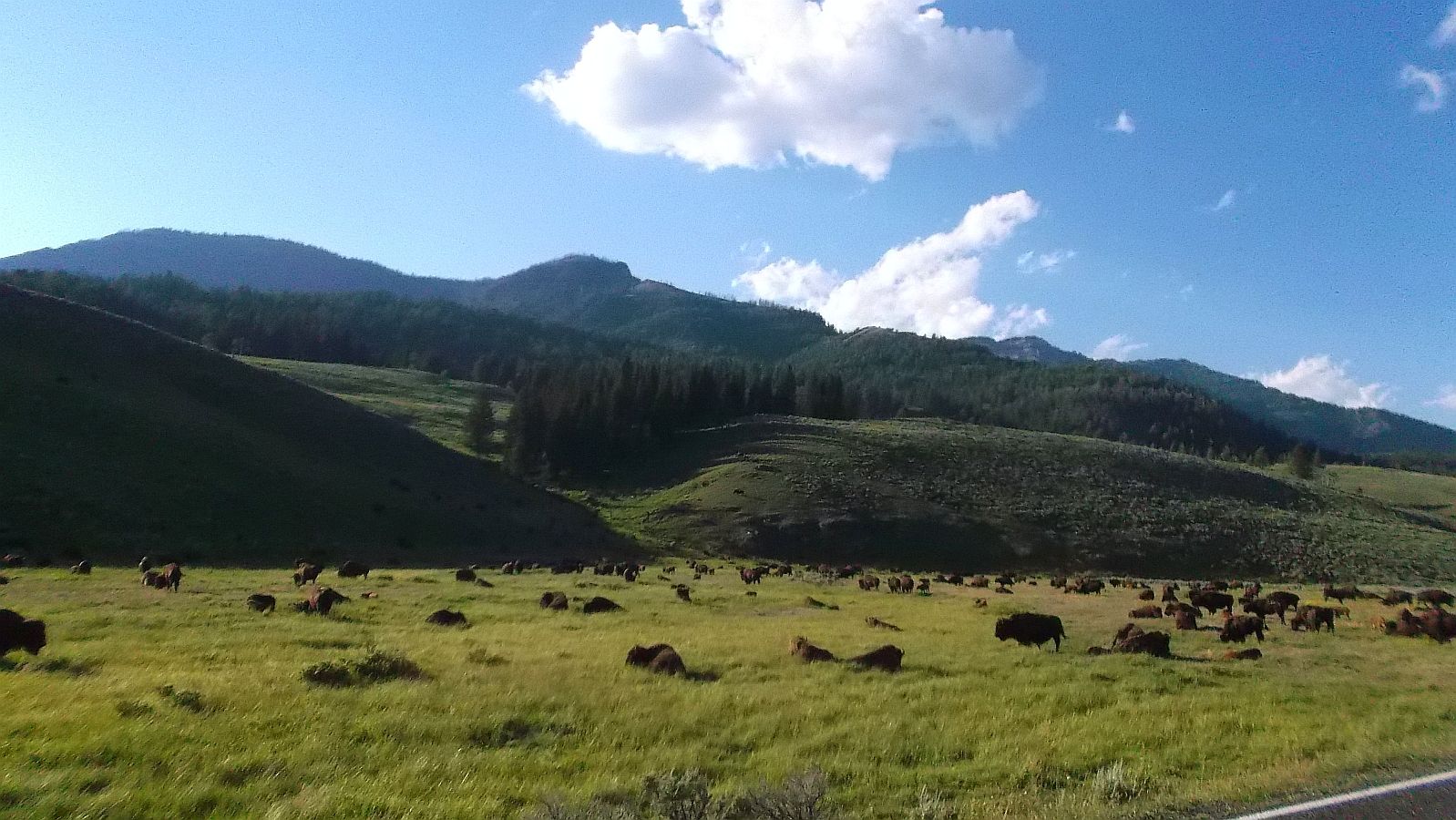 but always a bit un-nerving when they stop doing what they do and start paying attention to you. lol I have never seen one charge, but am told they can be very quick when they want to be.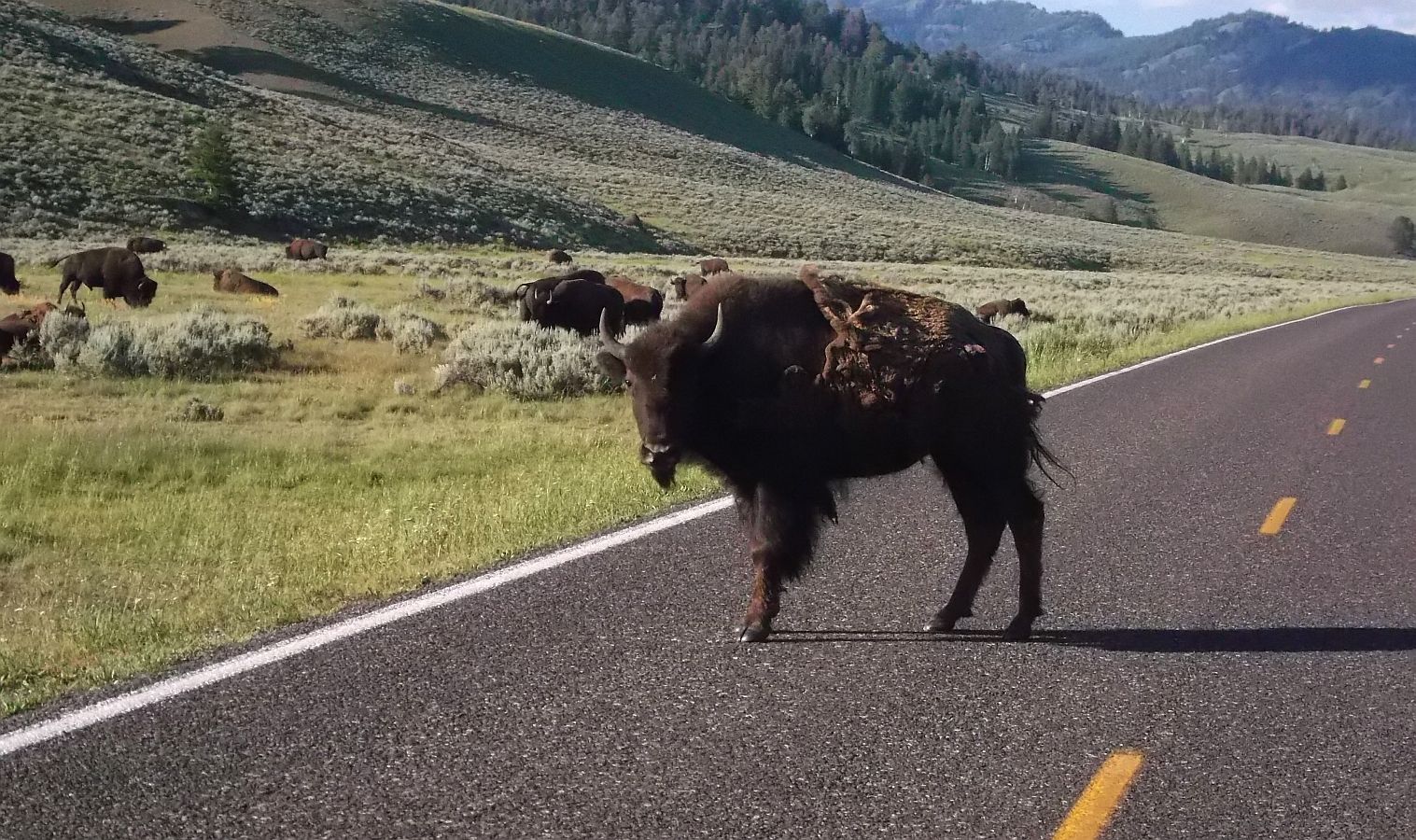 Amazing place!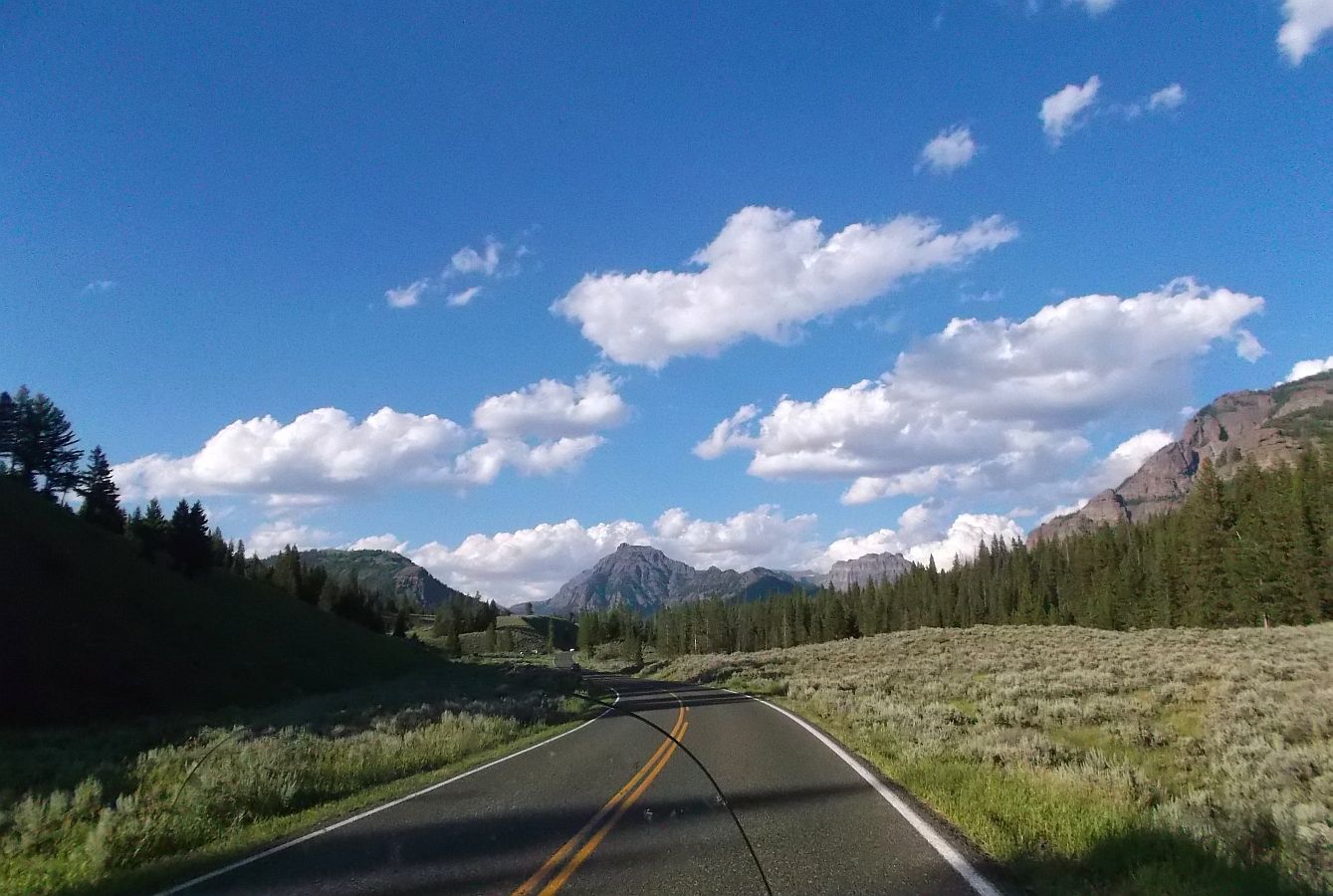 And more buffalo..




These guys were staying on the one side of the road, but we rolled thru slowly, taking in the view.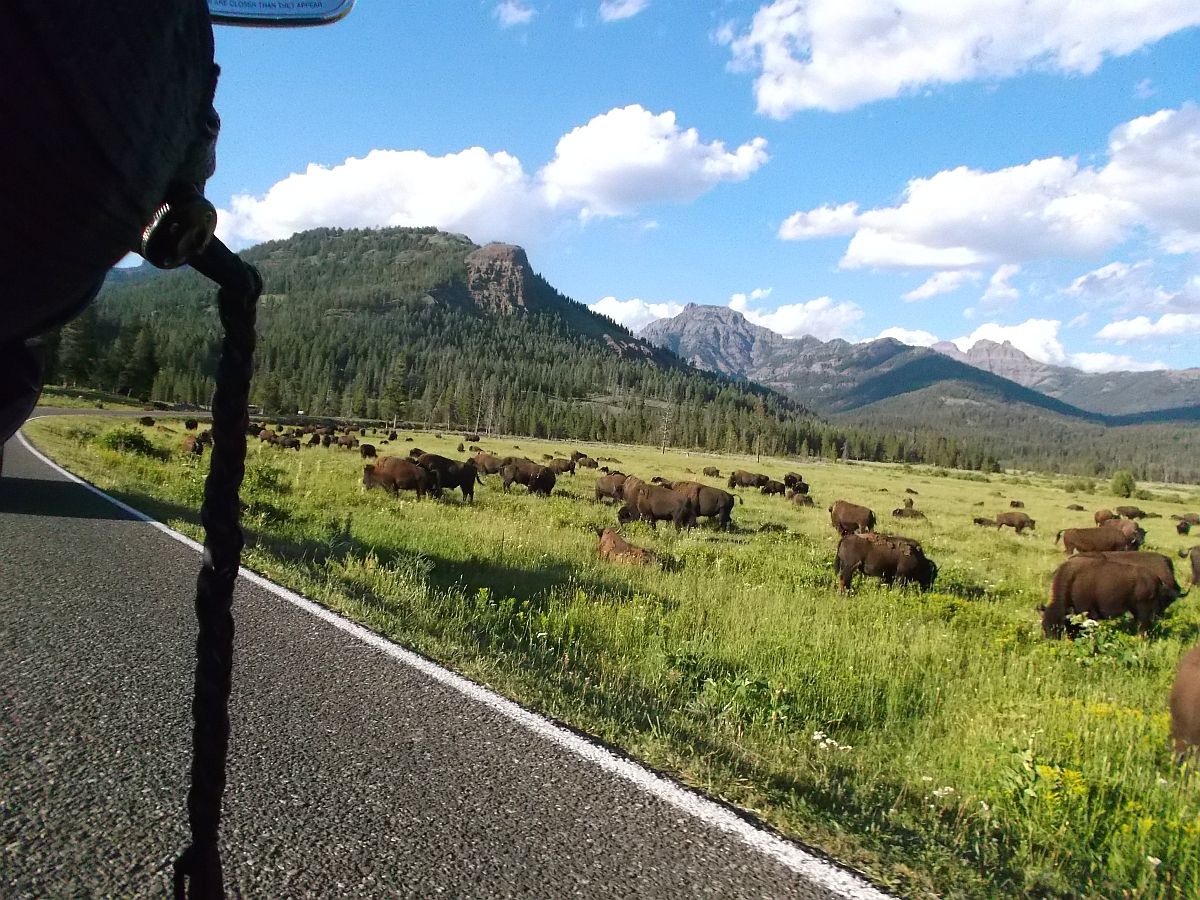 This one bull was huge, and all by himself, making his way down the side of the road.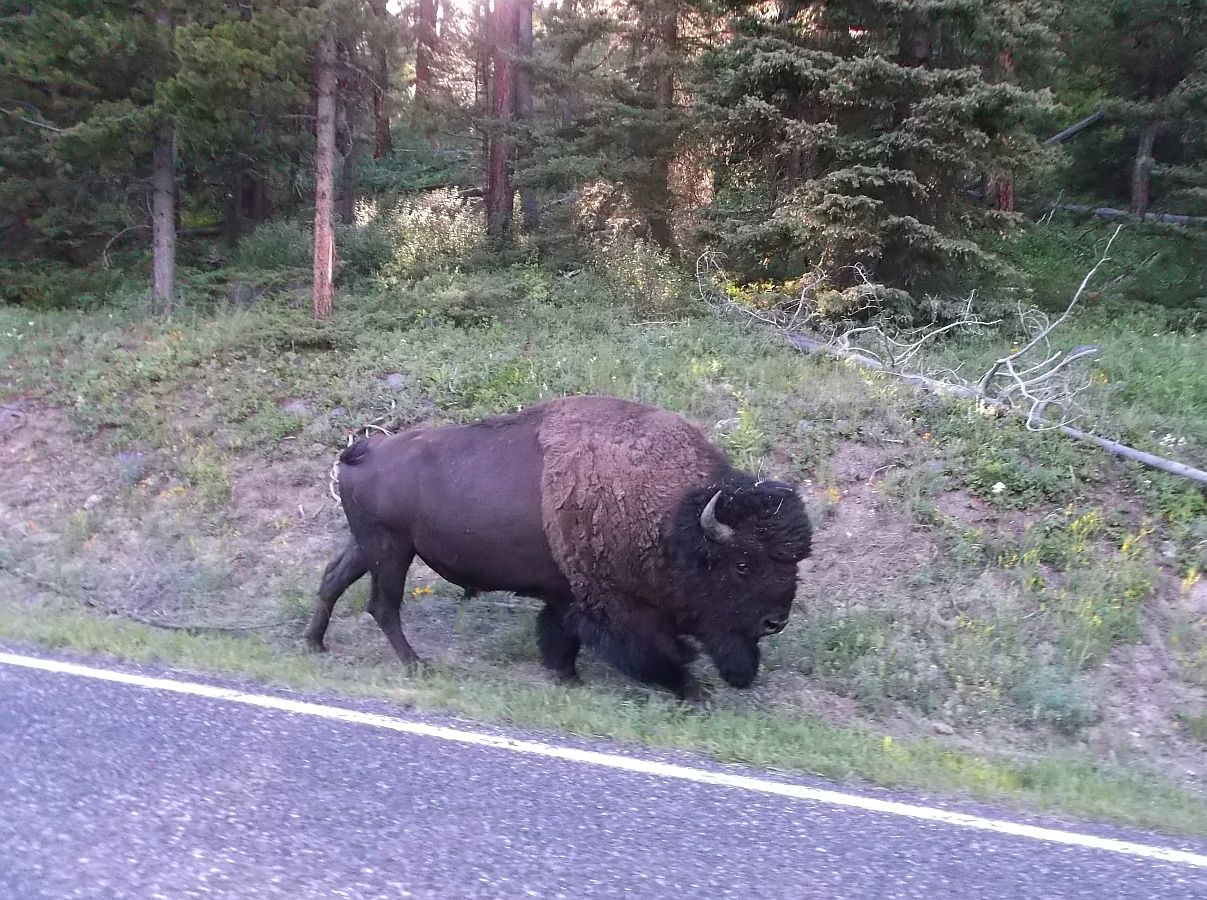 Leaving Yellowstone at the Northeast Entrance...a few more miles to Beartooth Pass.




Here we are! This has to be one of the most amazing roads we have ever traveled...both the road being a fun one, and the sights so breath-taking.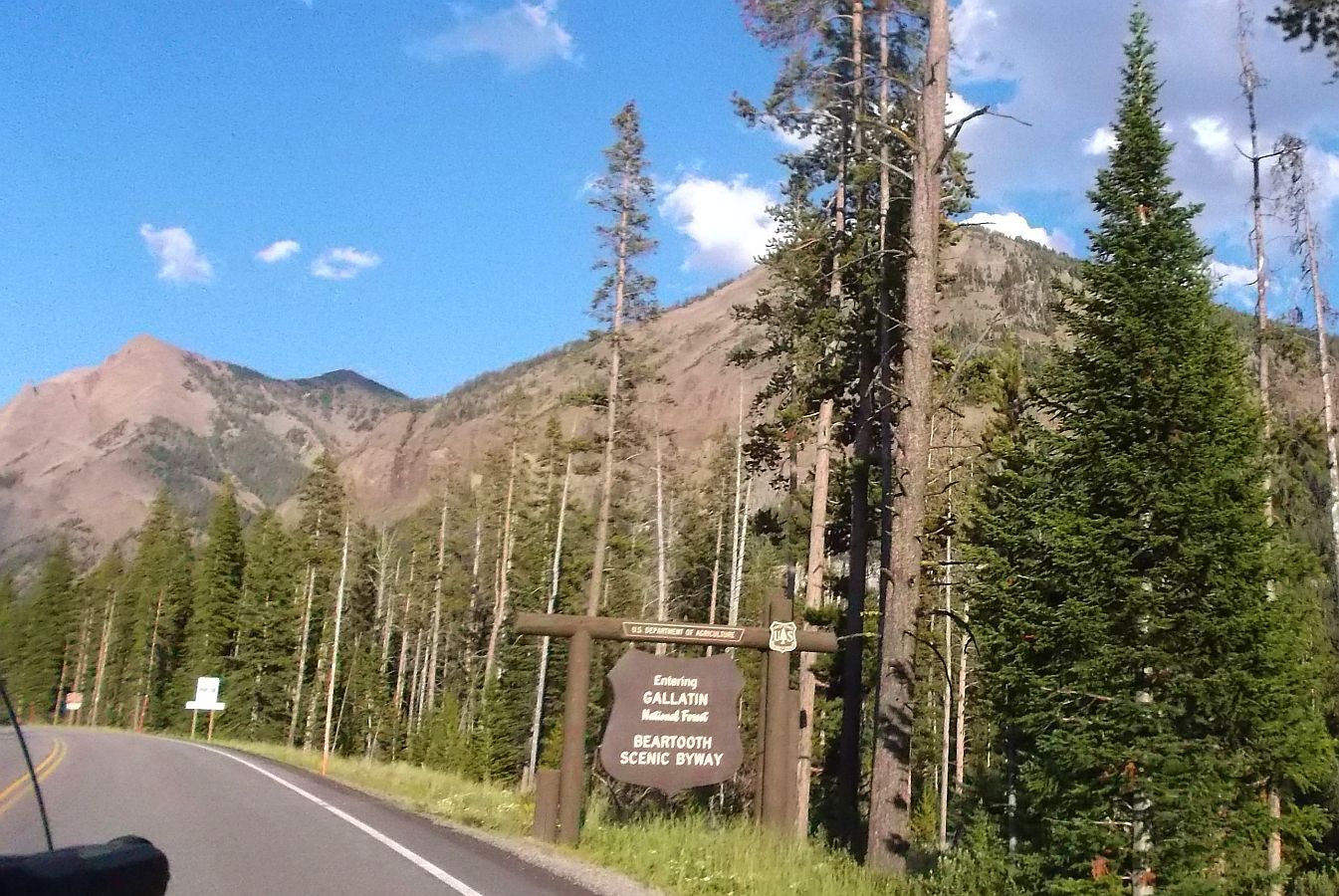 Will post the ride thru Beartooth Pass in the next day or so...as time permits.