Headed Up to Salmon Glacier
Ok, now we are headed up to Salmon Glacier.

Road looks good...relatively speaking.




You can see from the plants on the side of the road that it can be dusty...but for the entire 17 miles up we only saw several other vehicles, so for us the dust was not an issue, and the road was pretty smooth. There were a few rough spots, but Mary had gotten so used to them...she did not even take any pics. lol





Somewhere around this part of the road we had learned two things:

1. We were back in Canada
2. This was not a public road...it is a private road for a gold mining company. They maintain it, and allow the public to travel on it, but its' primary purpose is to enable the company to travel to their different mine sites.




We do know that we are on the right road though!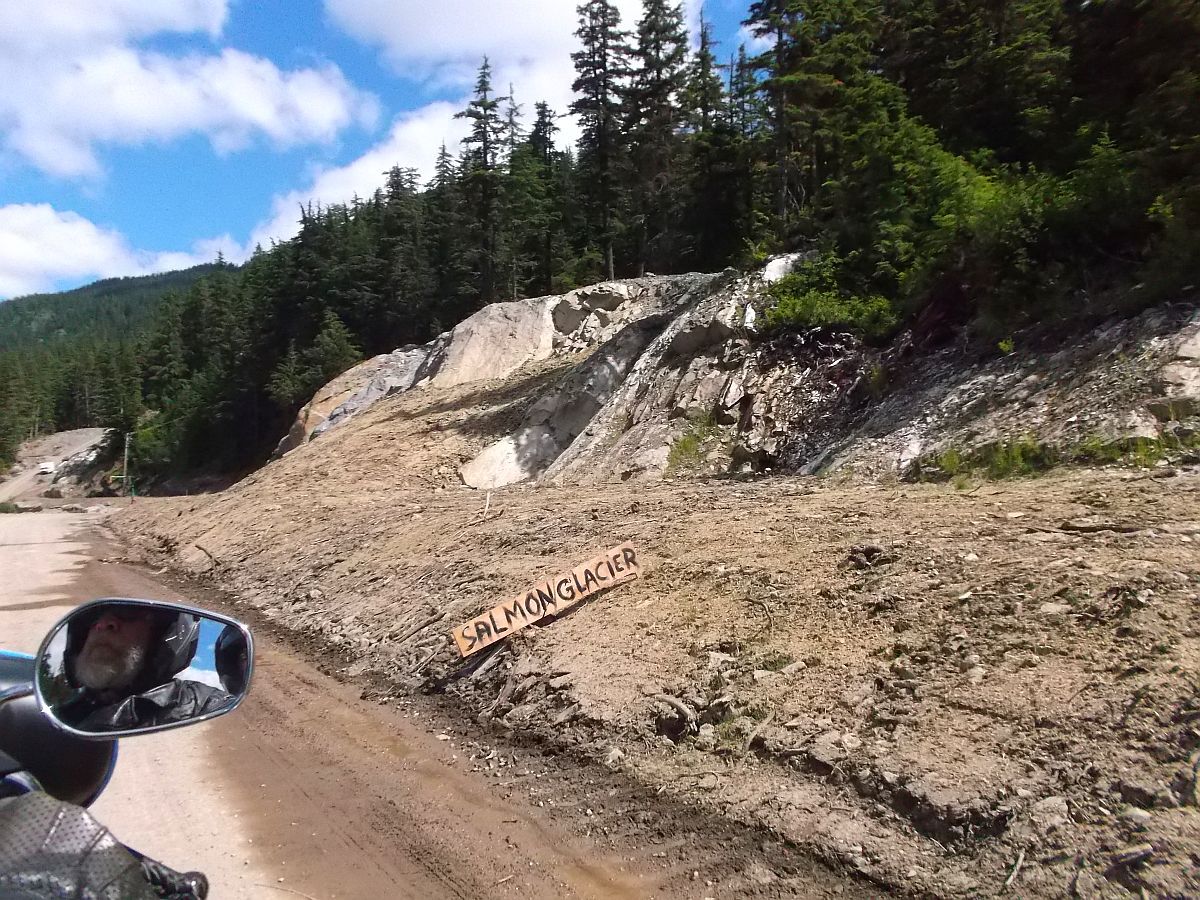 The vastness and beauty here is the same as what we have seen in the rest of BC.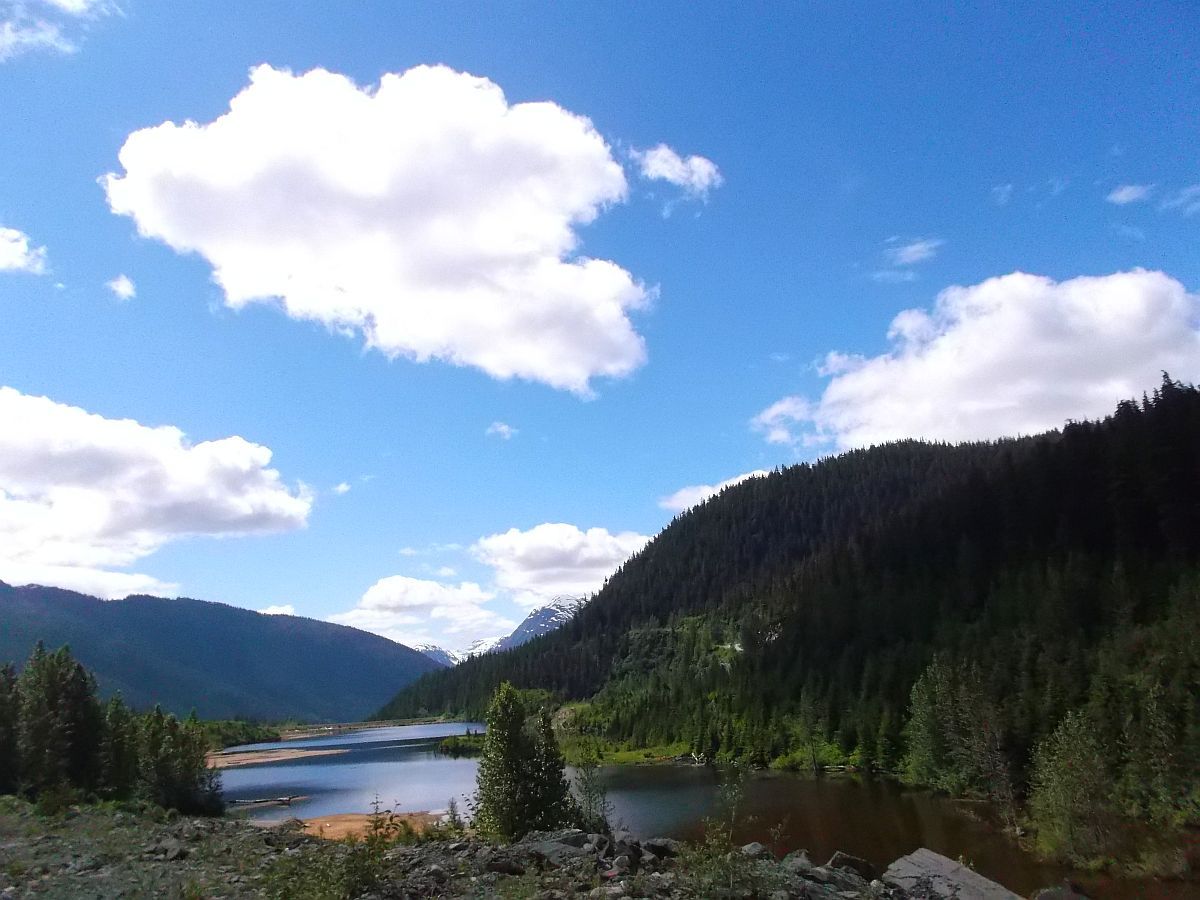 The road is fun in a lot of spots too.




We stopped about halfway up, took a few pics, ate a sandwich, and just enjoyed the amazing creation all around us.




Still snow on the sides of the road in places.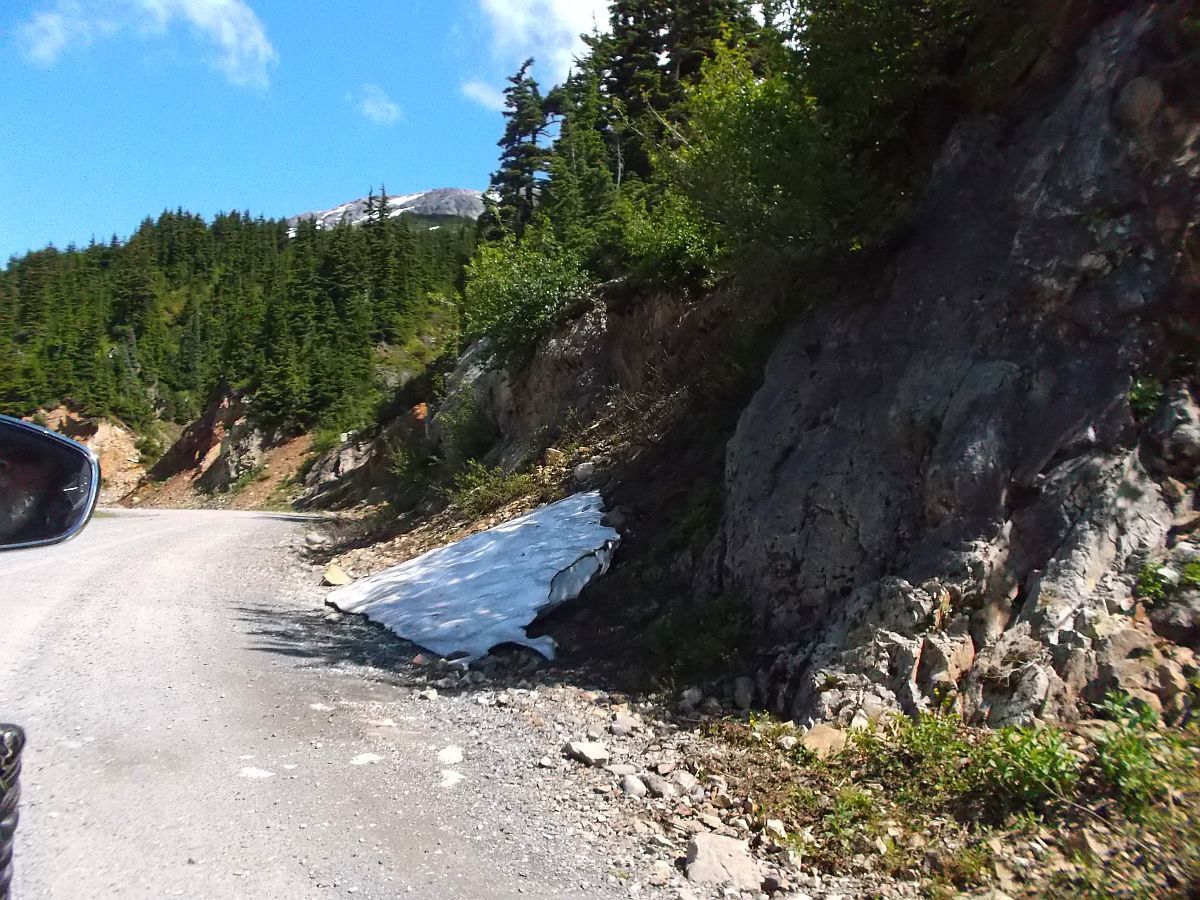 We saw well over a dozen waterfalls in the 17 miles up.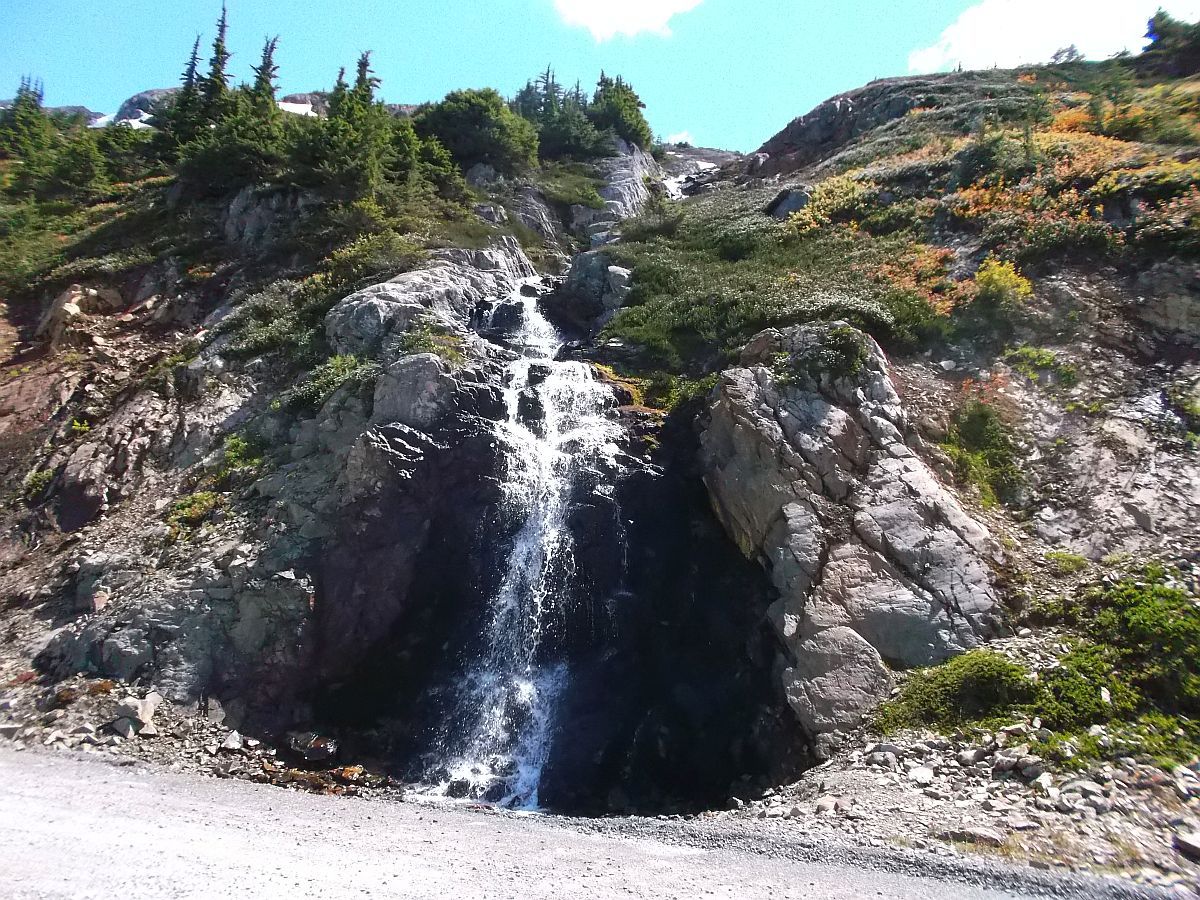 If the road looks steep and winding...it was. We climbed 3700 feet in the 17 miles...probably 3000 of them in the last 8 miles.


We made it to the summit. Small parking area, restrooms, and amazing views everywhere you turn.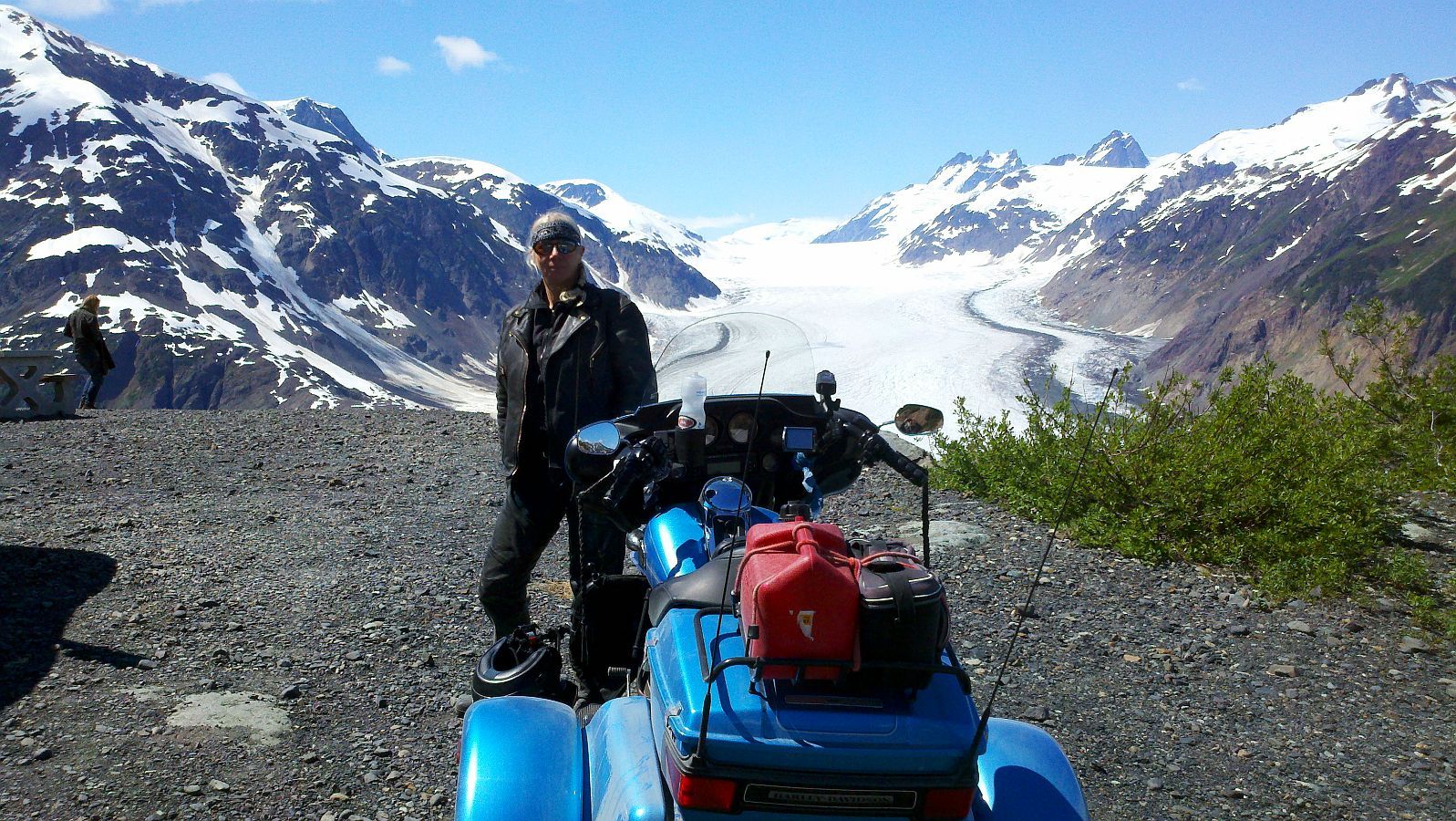 Just sittin, trying to take it all in.





After just looking for 15-20 minutes, we walk across the road to look around, and for a better view.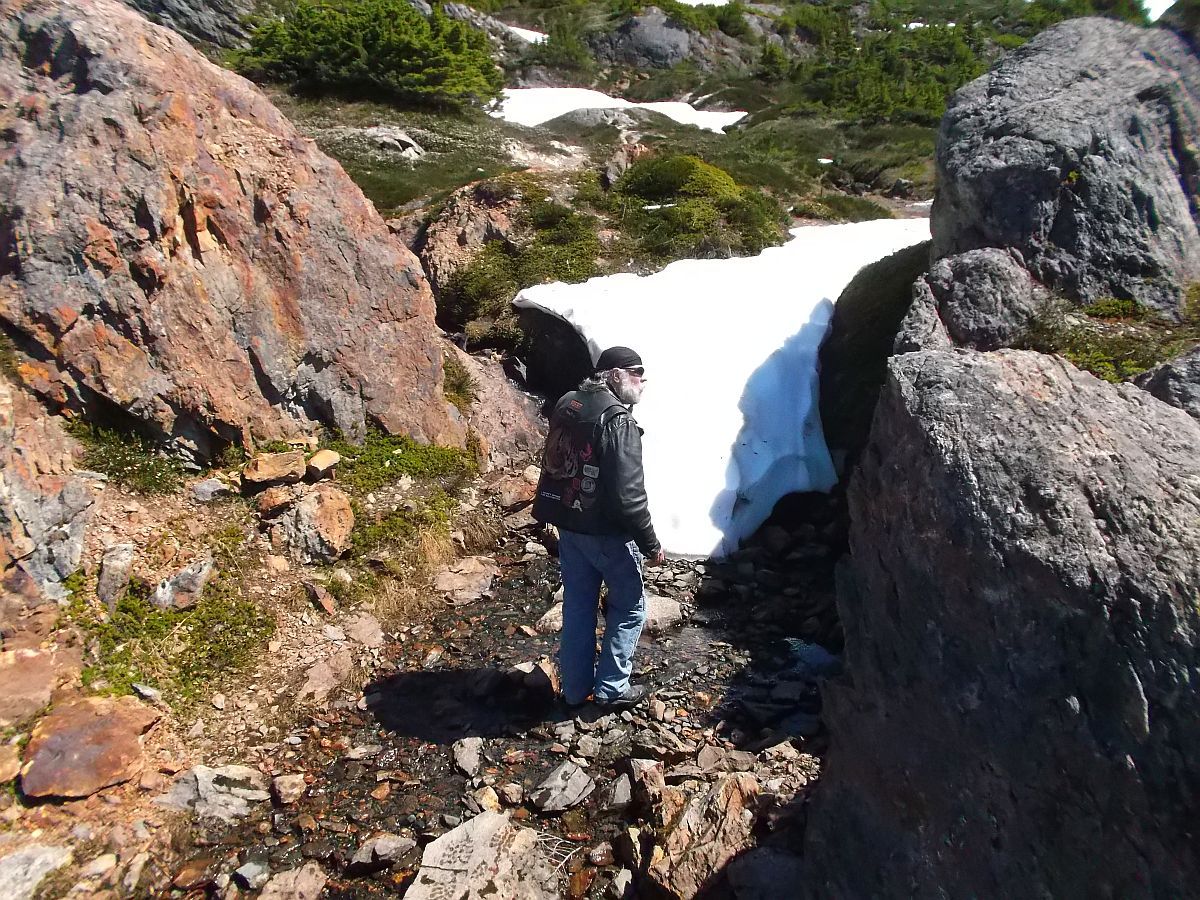 Made it up...not much of a climb for most, but with my leg and foot...I'm just glad I could get up there to share the views with Mary.




A few panoramic shots. No need to say much...pics speak for themselves.





In this shot, the narrowest point across the glacier is a little over 1 kilometer...just to give a bit of an idea of how big this is!




More in next post.