Hwy 99 South & "Sea-to-Sky" Hwy to Horseshoe Bay-Part I
Part I

We're leaving out of Cache Creek, headed toward Horseshoe Bay.

Horseshoe Bay is in West Vancouver. Mary has scoped out a ferry that will take us & the bike, from there, over to Vancouver Island.

Today we take the 99 south, which turns into the "Sea to Sky Highway" about halfway down.


This is the view from our motel room in Cache Creek. It was quite a fast/surprising transition into this high desert type area yesterday.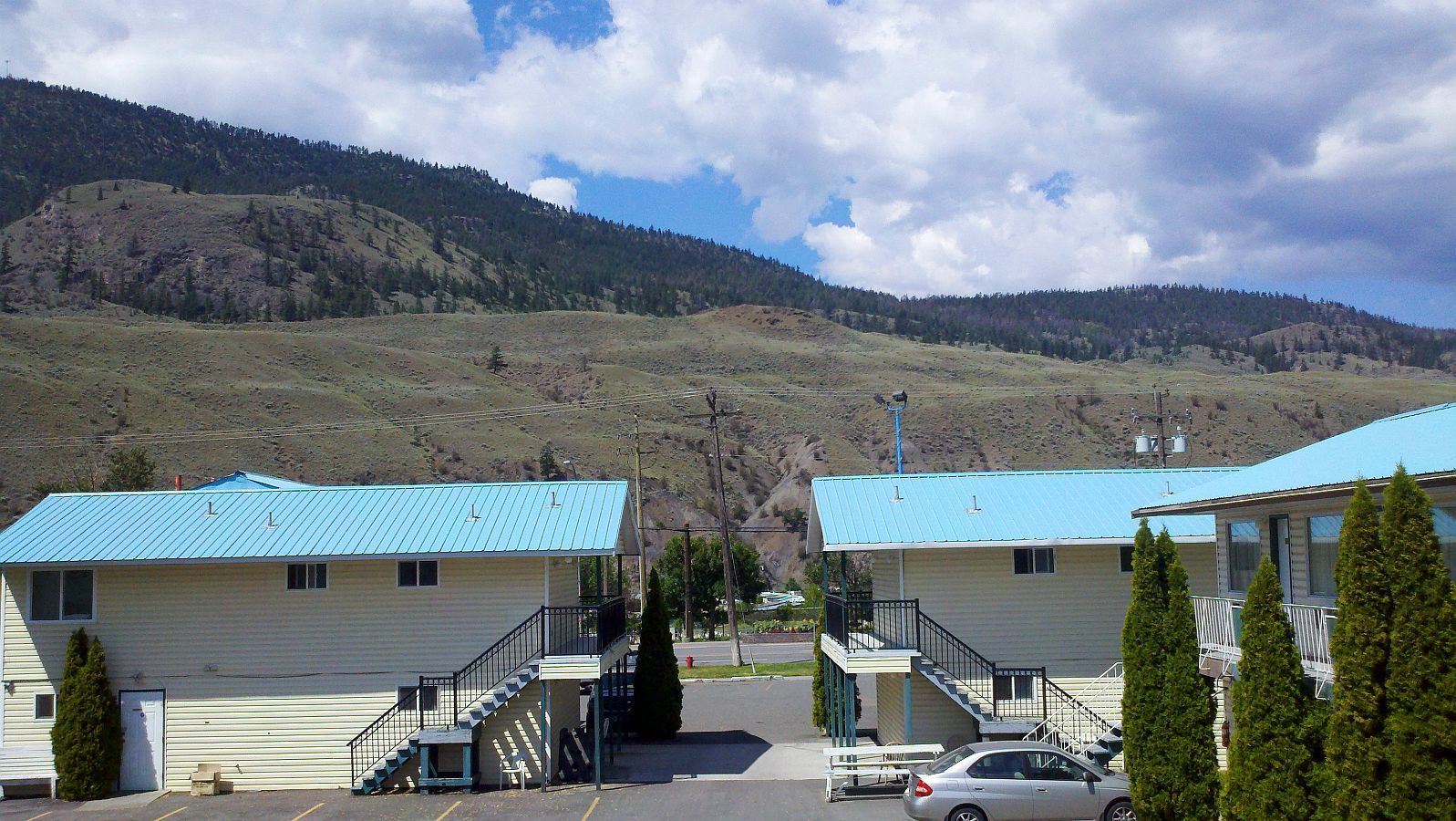 A slightly different angle...Mary is about ready to roll!

btw, the bike is dirty by normal standards...but we are still hitting construction zones everyday...so the only thing we are cleaning regularly is the windshield.




Backtracking about 5 minutes to get to the 99 turn-off.




Here we go! Not very many km, but Lots of pics...gonna be a two-parter.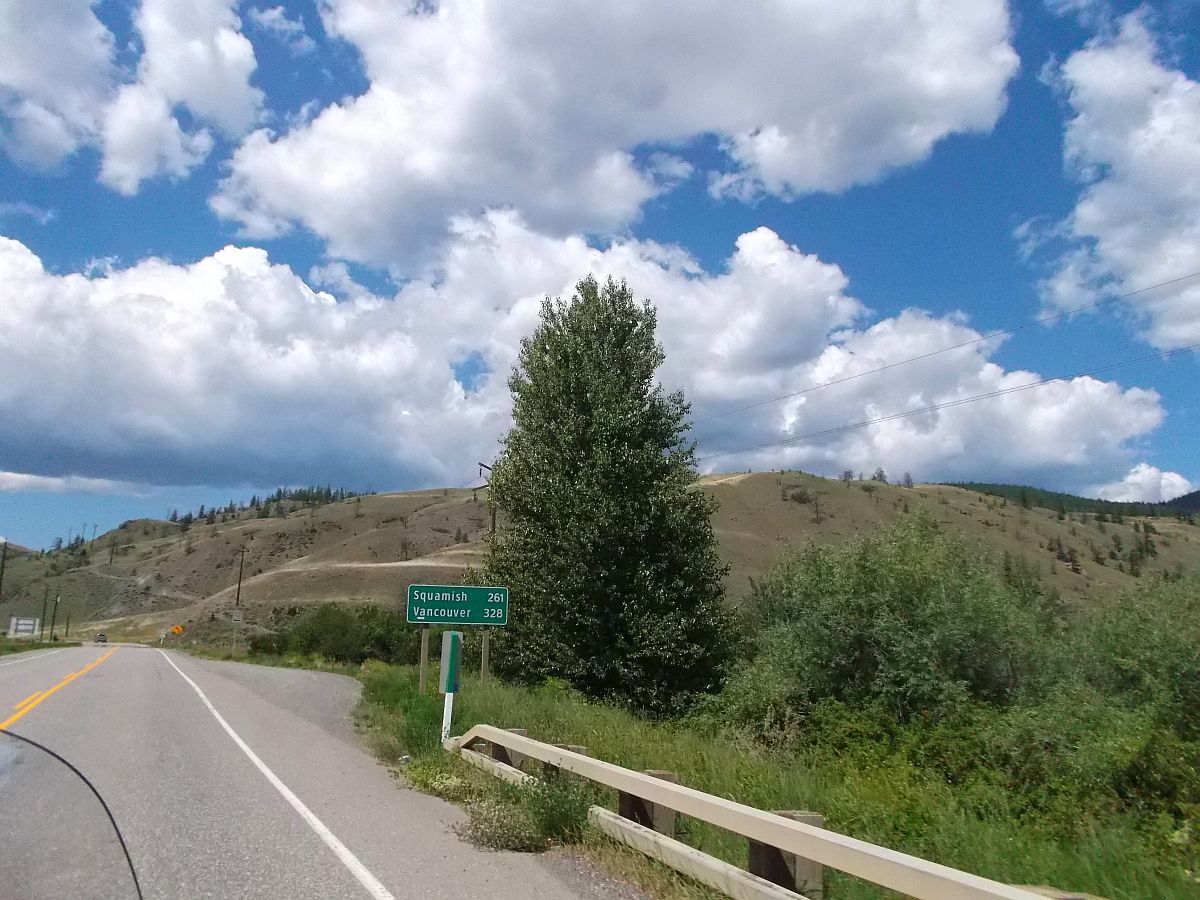 Almost immediately we begin climbing and getting some good curves and a twisty every now and then.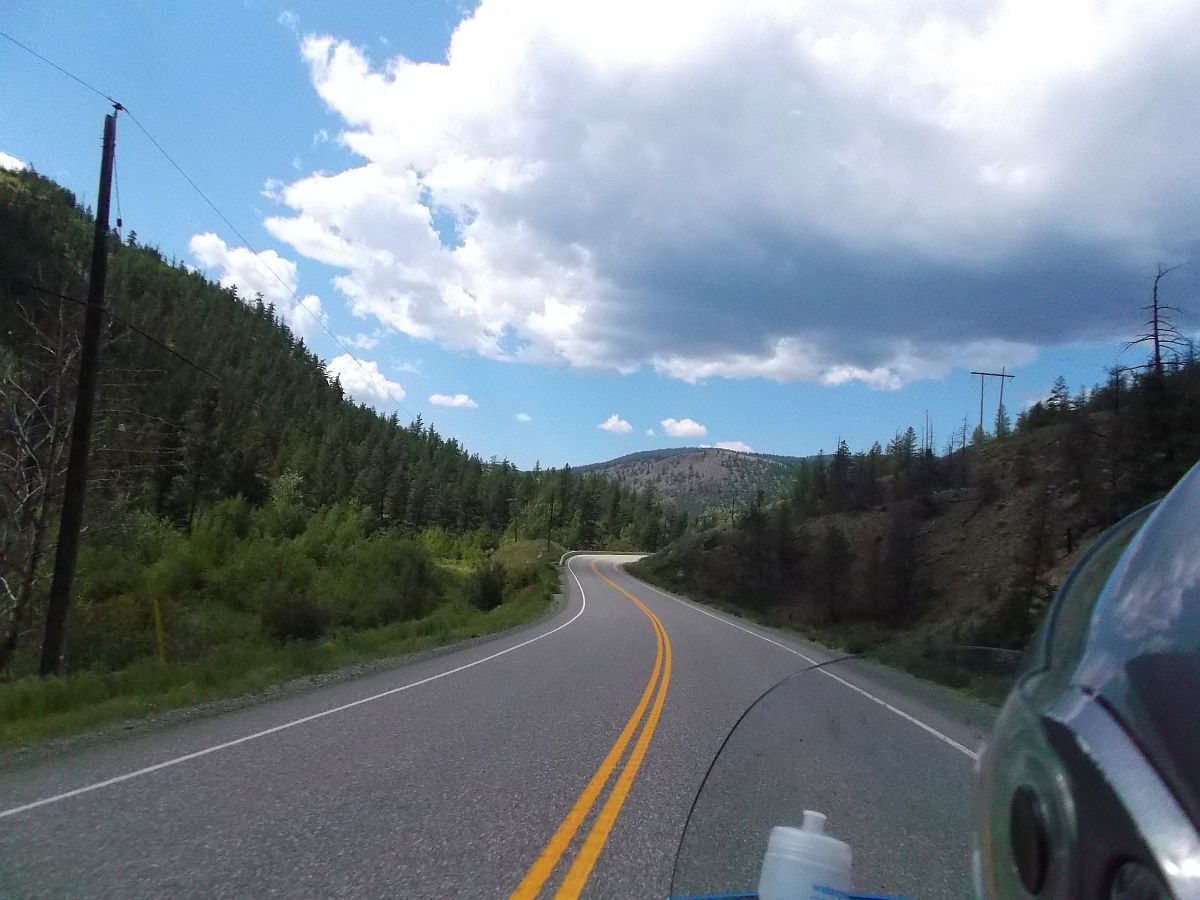 I get the feeling early on that this is going to be a great riding day!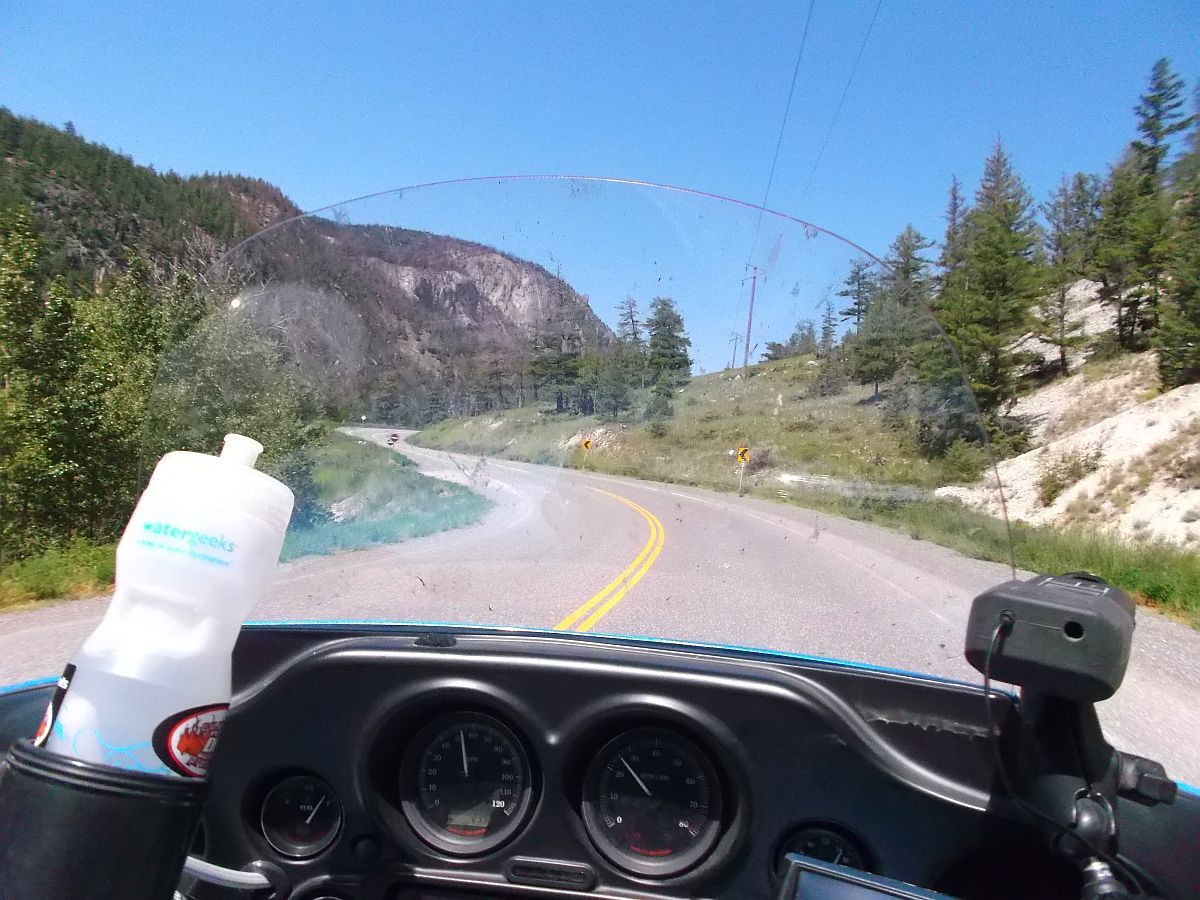 WOW! It looks inviting for a swim...but we know...that water is ice cold!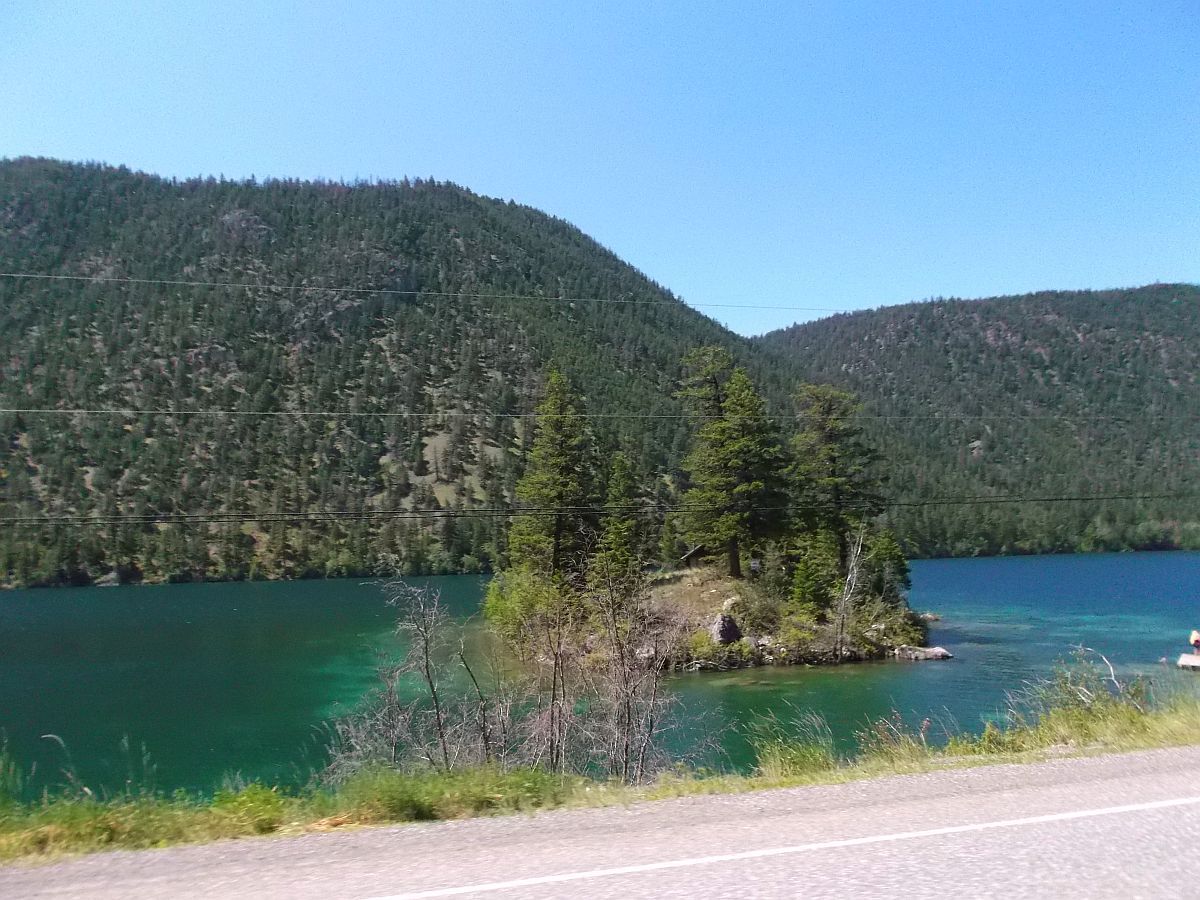 The road is so nice. Today we only hit two short road works areas...most of the time it was this really nice smooth stuff. You all may laugh at my pre-occupation with road surfaces, but I will never take it for granted again after the Yukon and parts of Alaska. lol




Those of you that have ridden with me know that I am fully enjoying and taking advantage of the TG's exceptional handling on this road!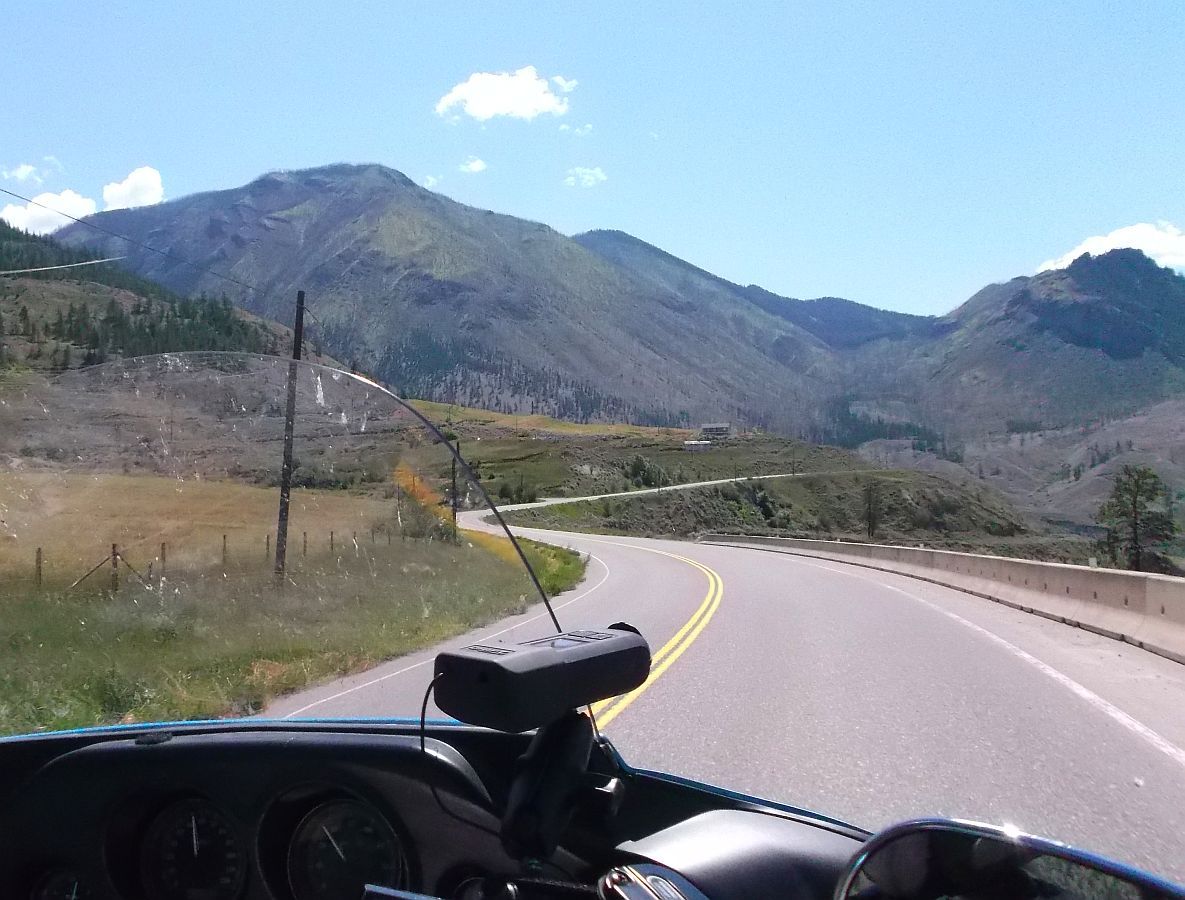 Looking back and to the right at a river we have been following.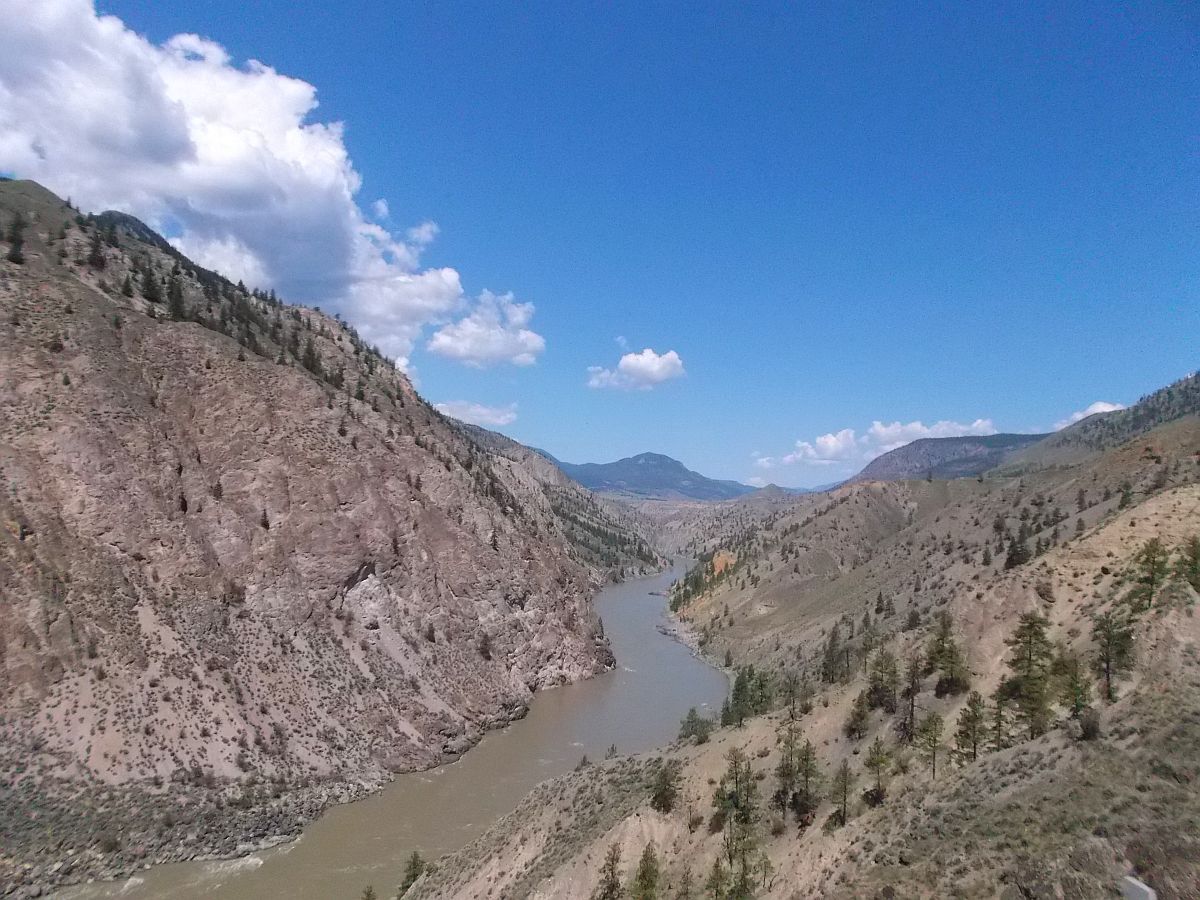 The straight road is only there leading up to the next curve!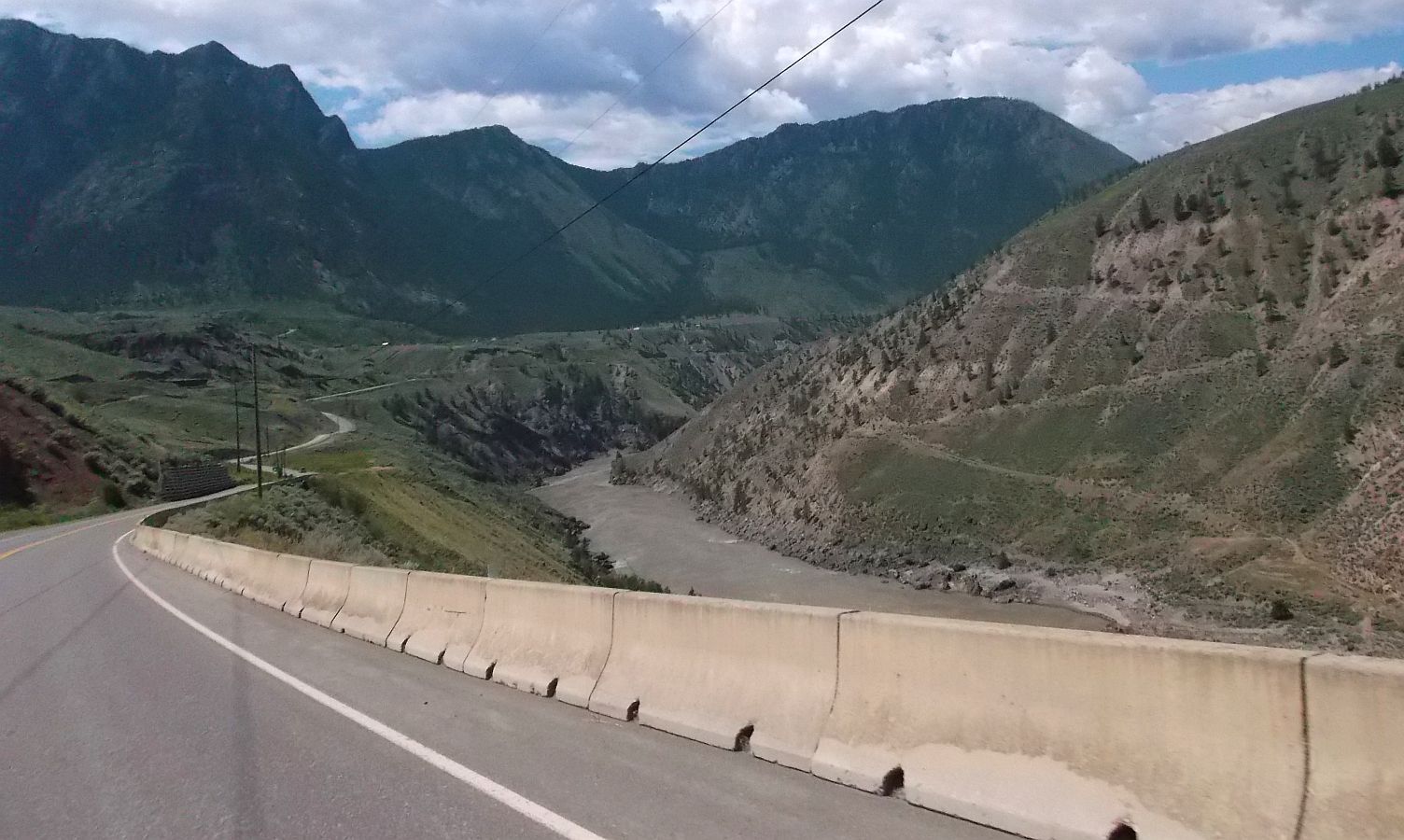 Getting into the zone.





It is still a bit desert like, but it is much cooler and greener.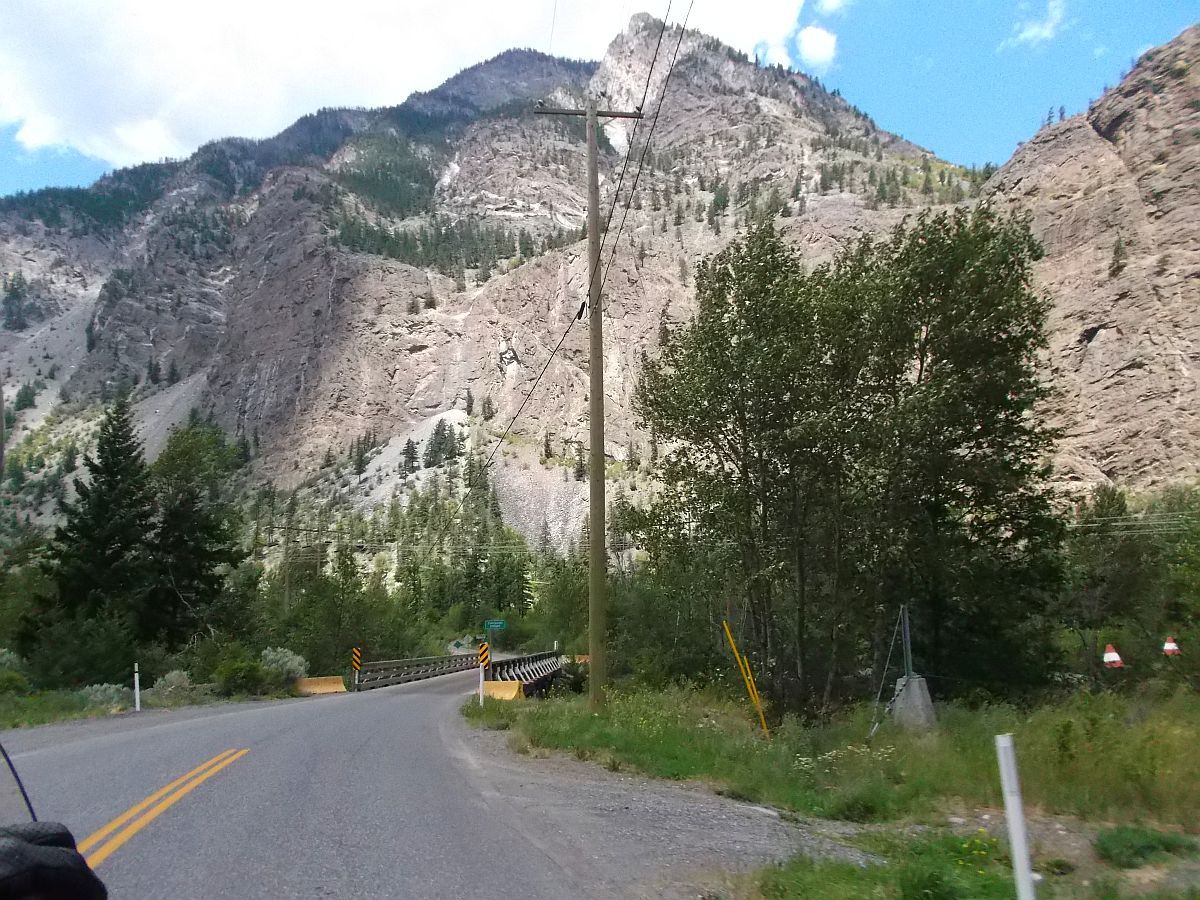 We've traveled less than 100 km's and we got 255 to go! Yeah!

Not sure if it is because we are nearing the end of our time in Canada that I am so stoked on this road...I think it is just because it is because there is so little traffic and the TG is made for this kind of riding.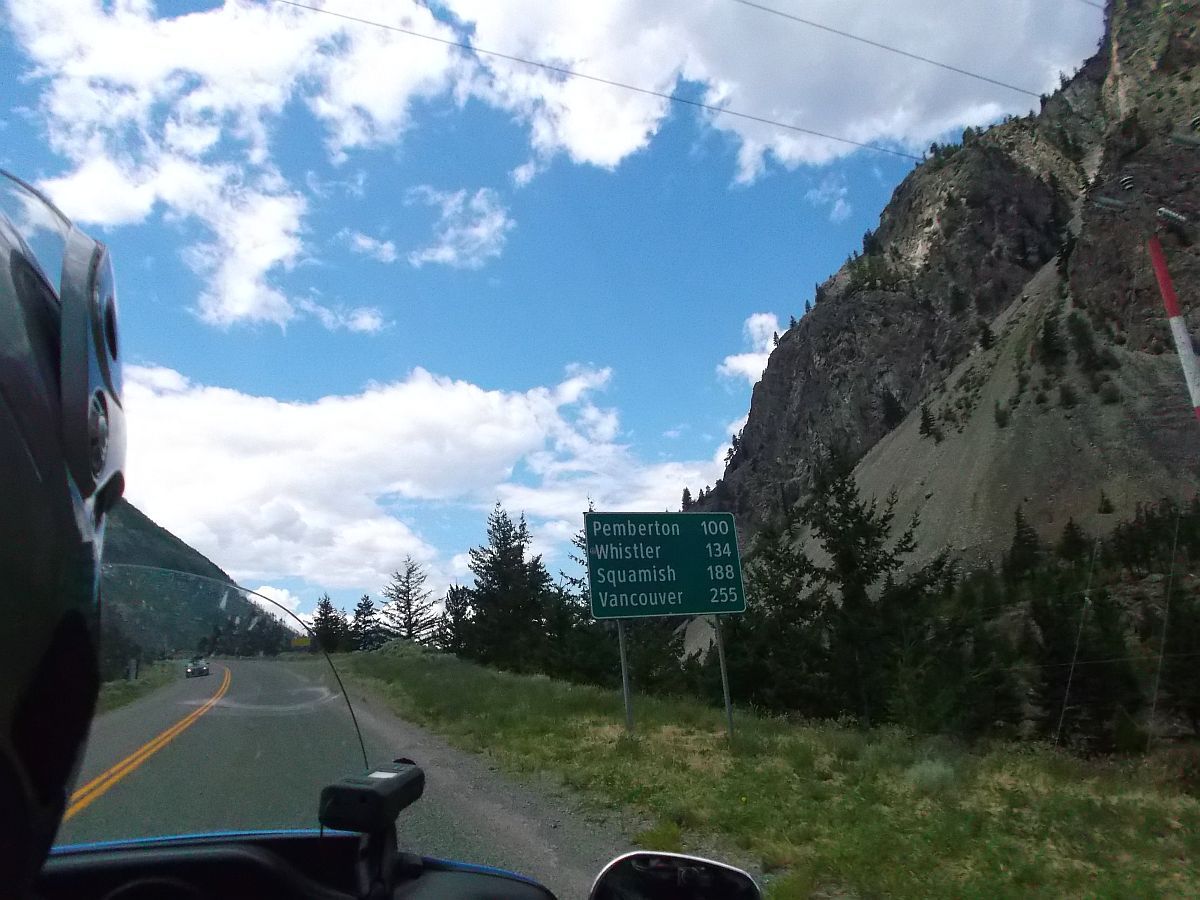 Looking back at where we have ridden thru, and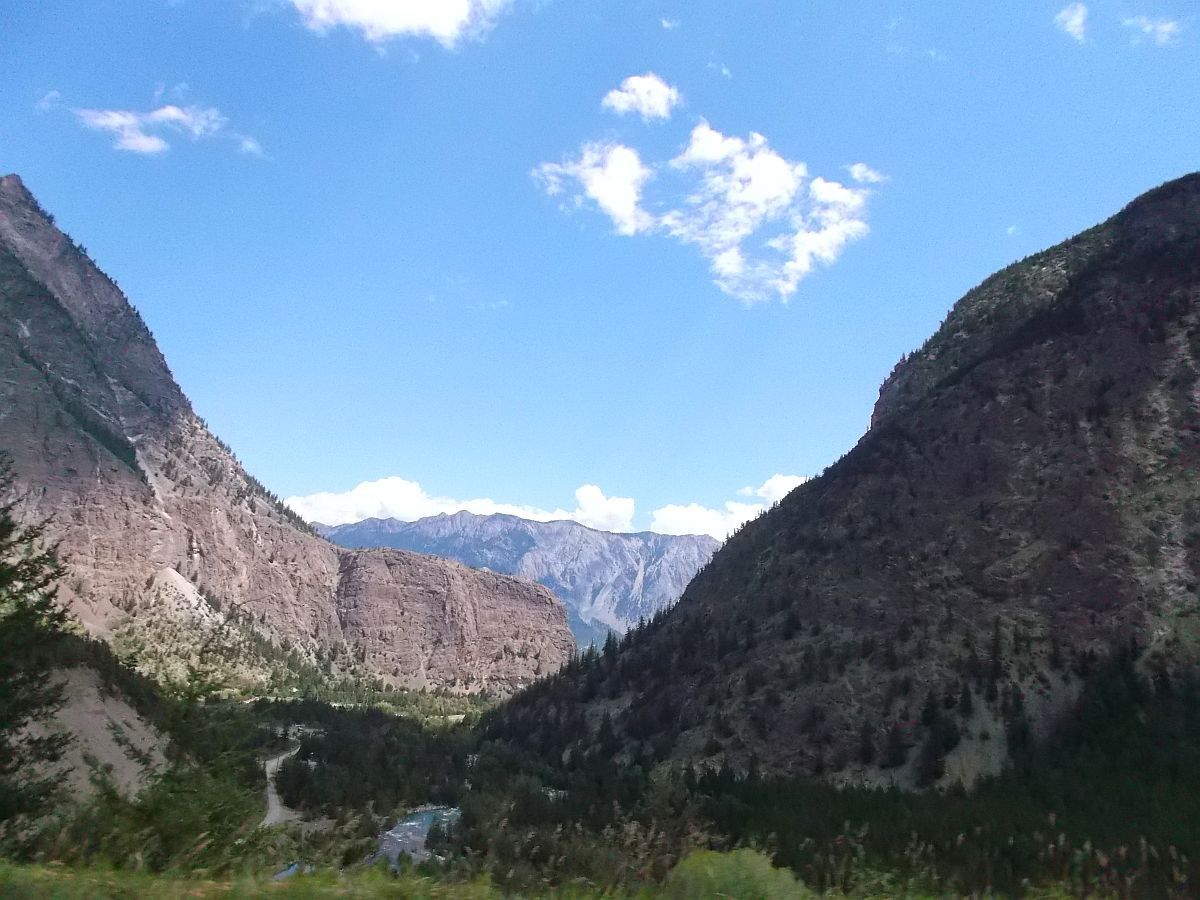 looking forward to more curves and twisties!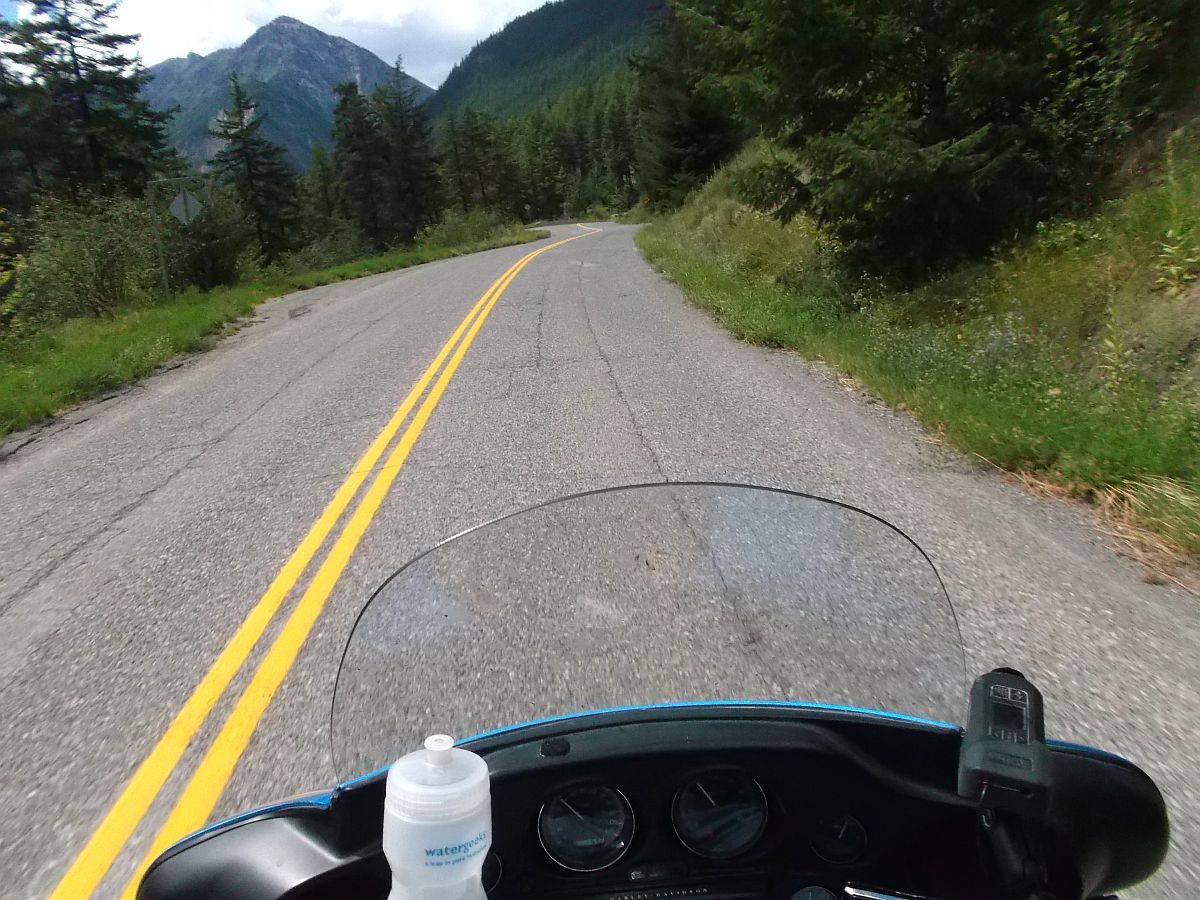 I am in the zone, time does not exist, it is just Mary, me, the TG and the curves!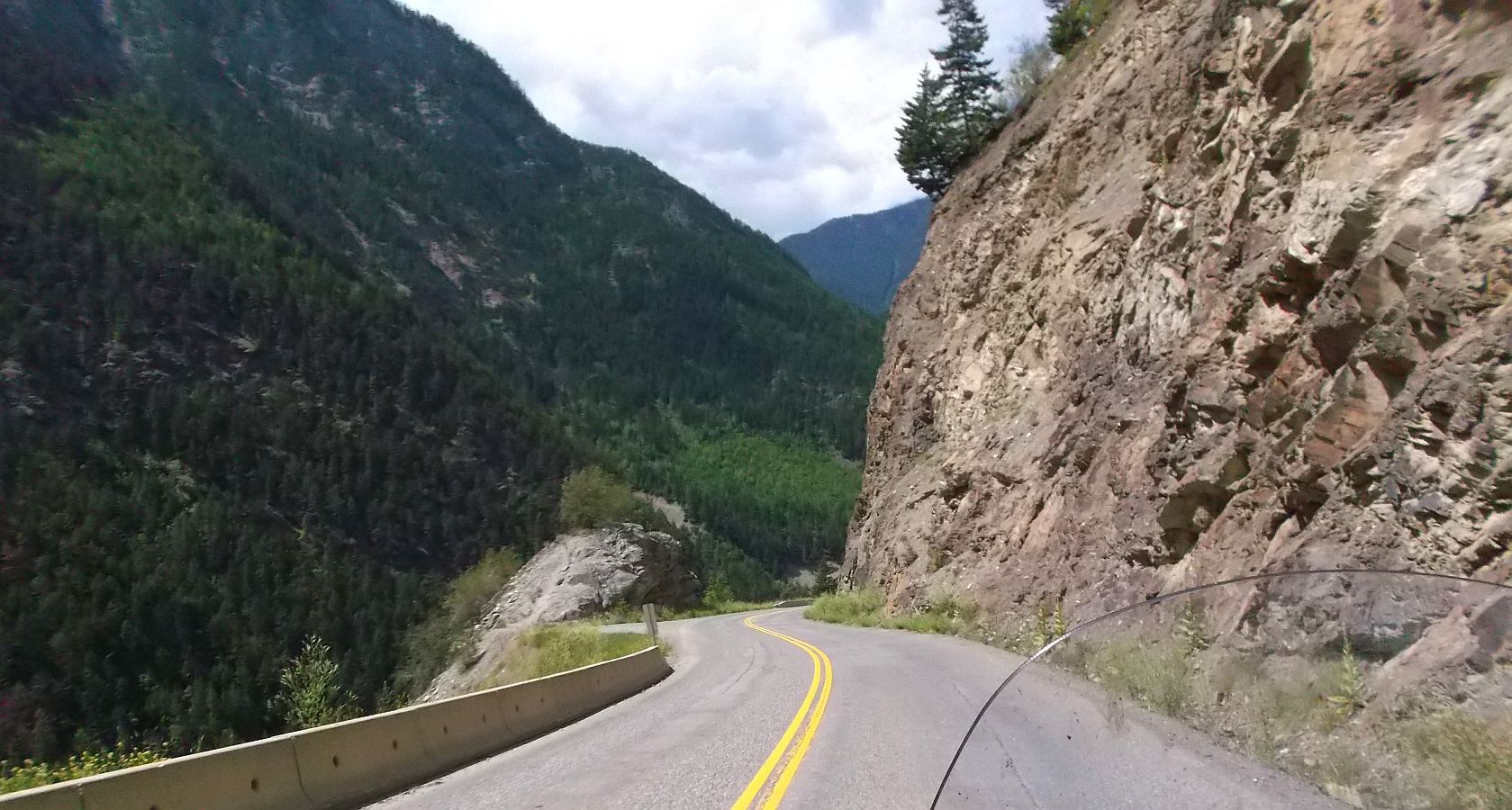 This is the kind of road, that when it straightens out, I normally turn around and ride again...but there are a couple hundred km's of this and we do have reservations in Horseshoe Bay.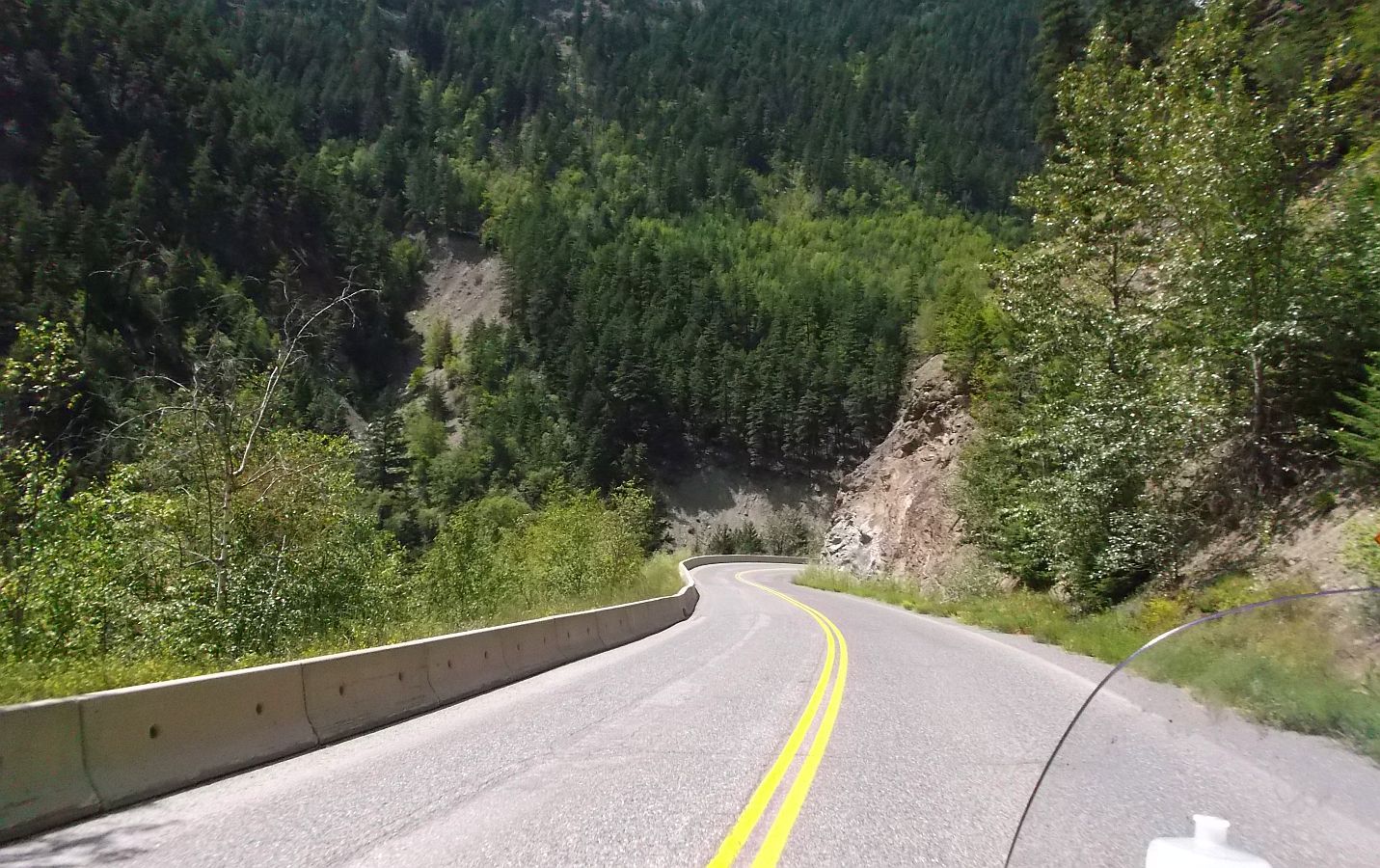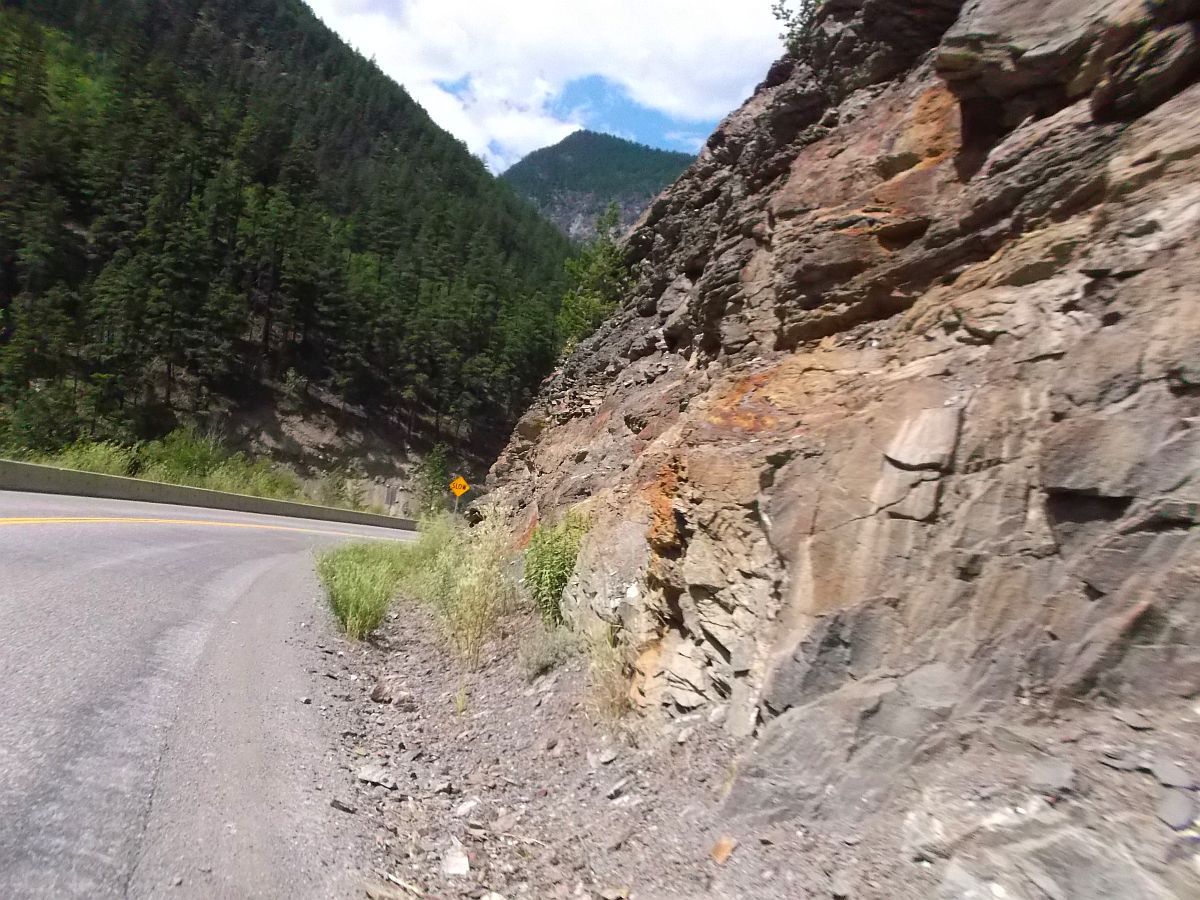 Check out Mary in the mirror! She is a trooper. I am running these curves almost as fast as possible, she's just snapping pics.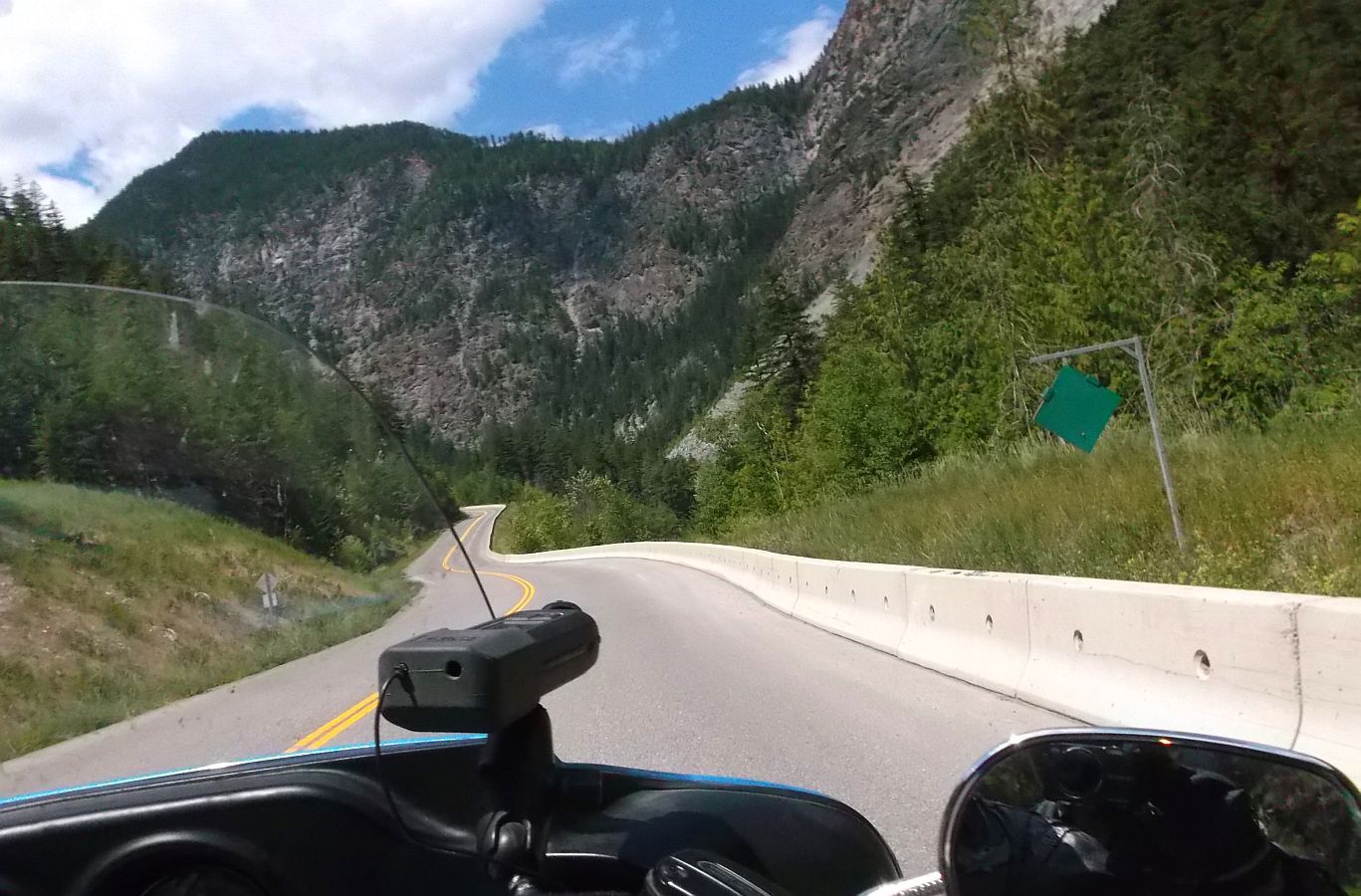 I do slow down in the straights and take in some of the amazing sights.






It is my intention to ride this road again some day.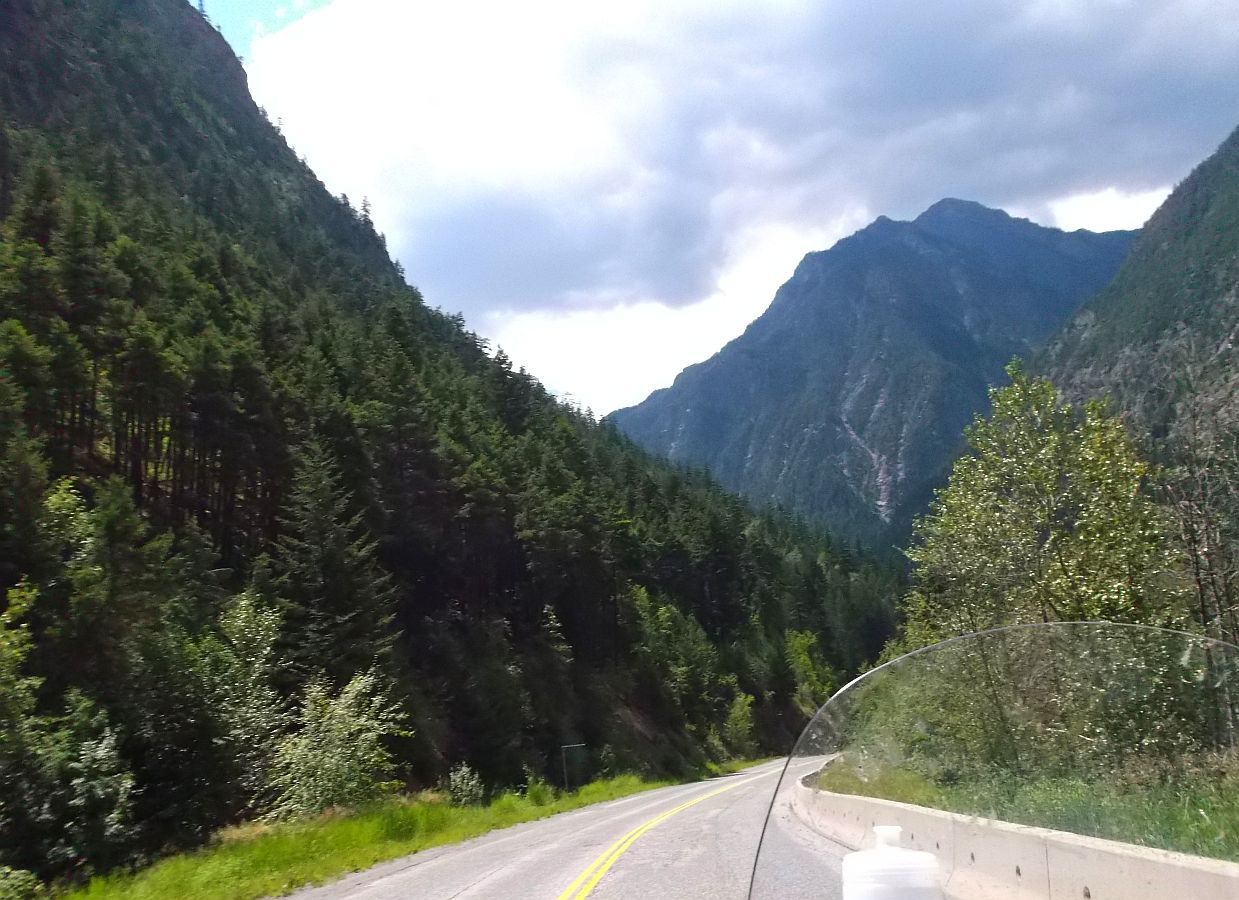 We have been following this river for awhile, I start looking for a place to pull over, where we can get down to it.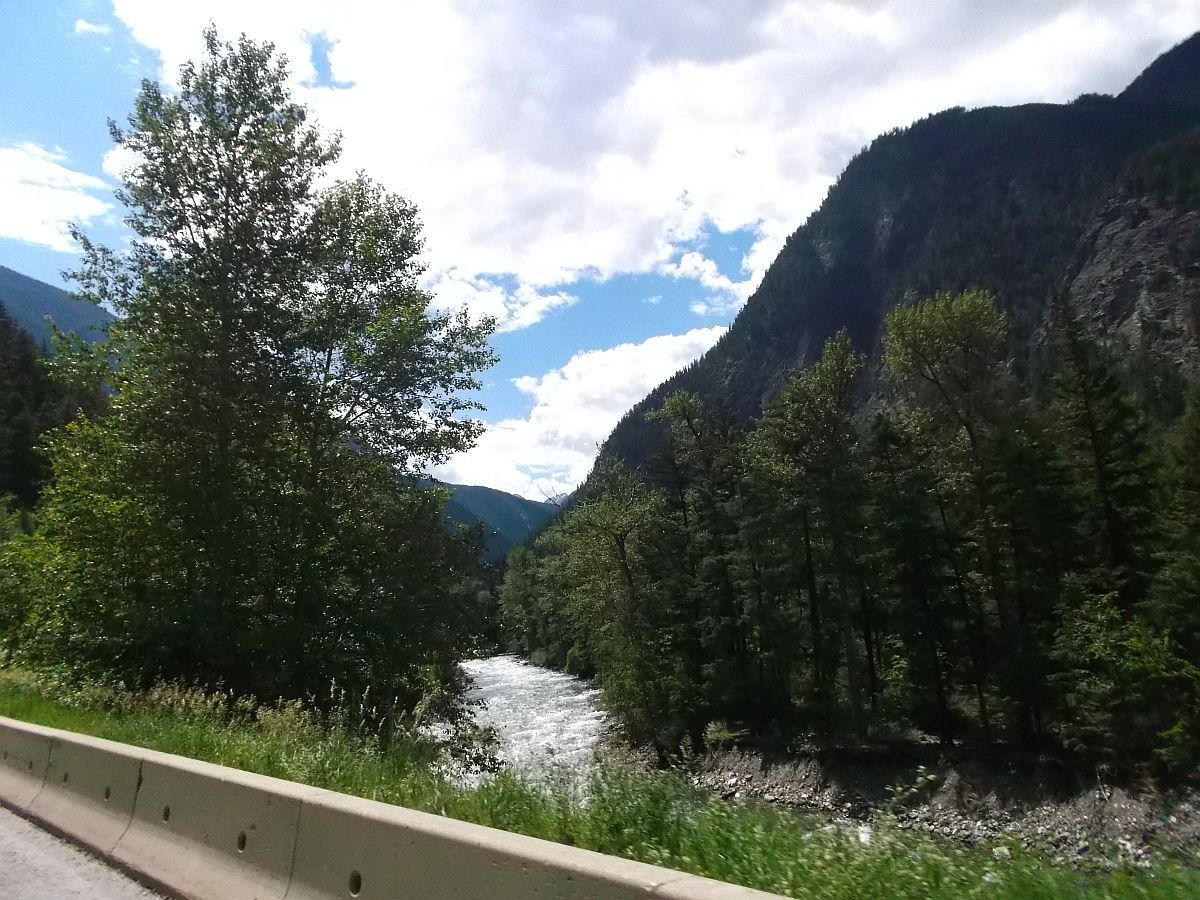 This looks like a good spot!





We explored around here for a bit...and guess what...NO clouds of mosquitoes!!!





I can only imagine what it is like during the winter...but it is fantastic in July.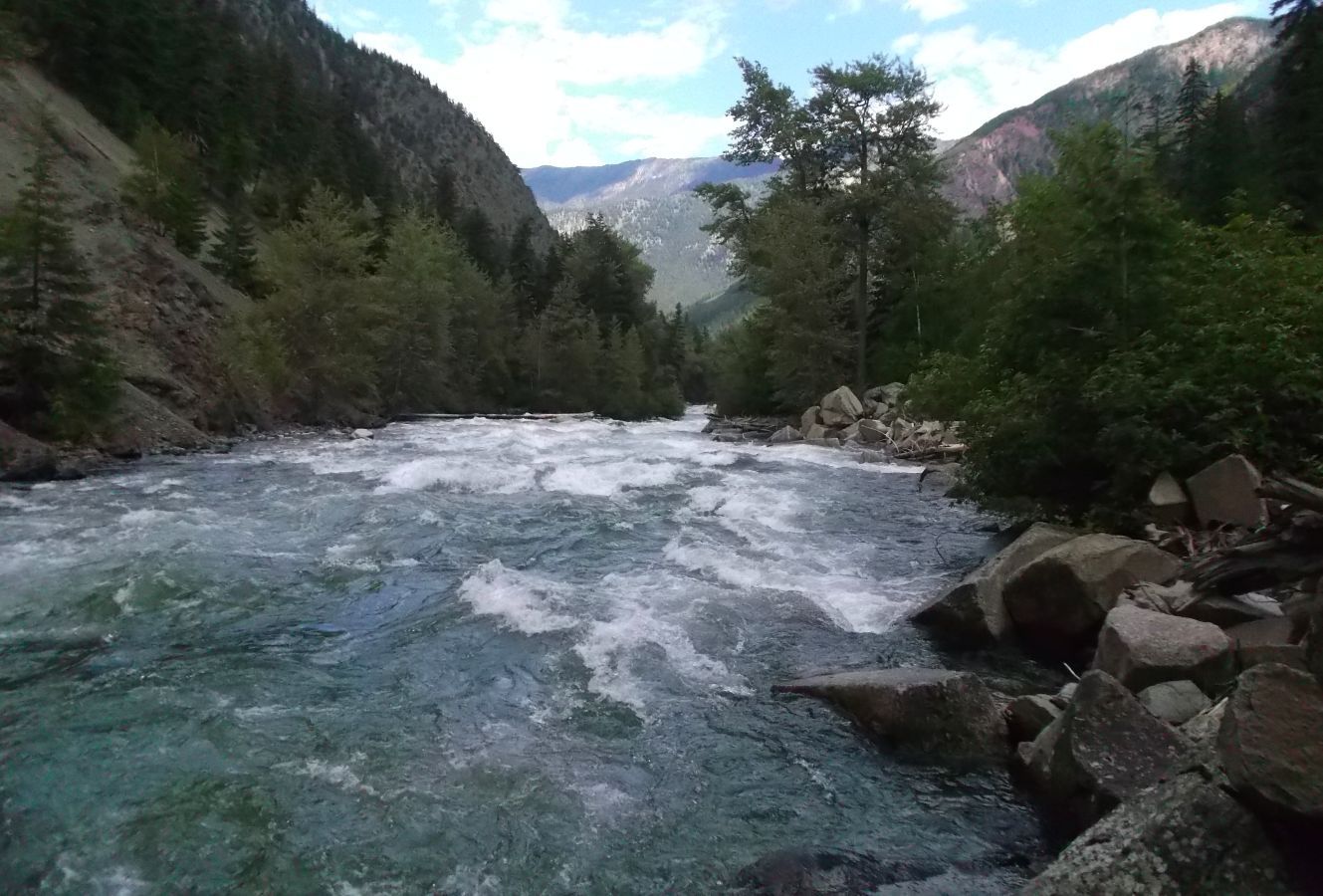 Mary climbing down closer to the water.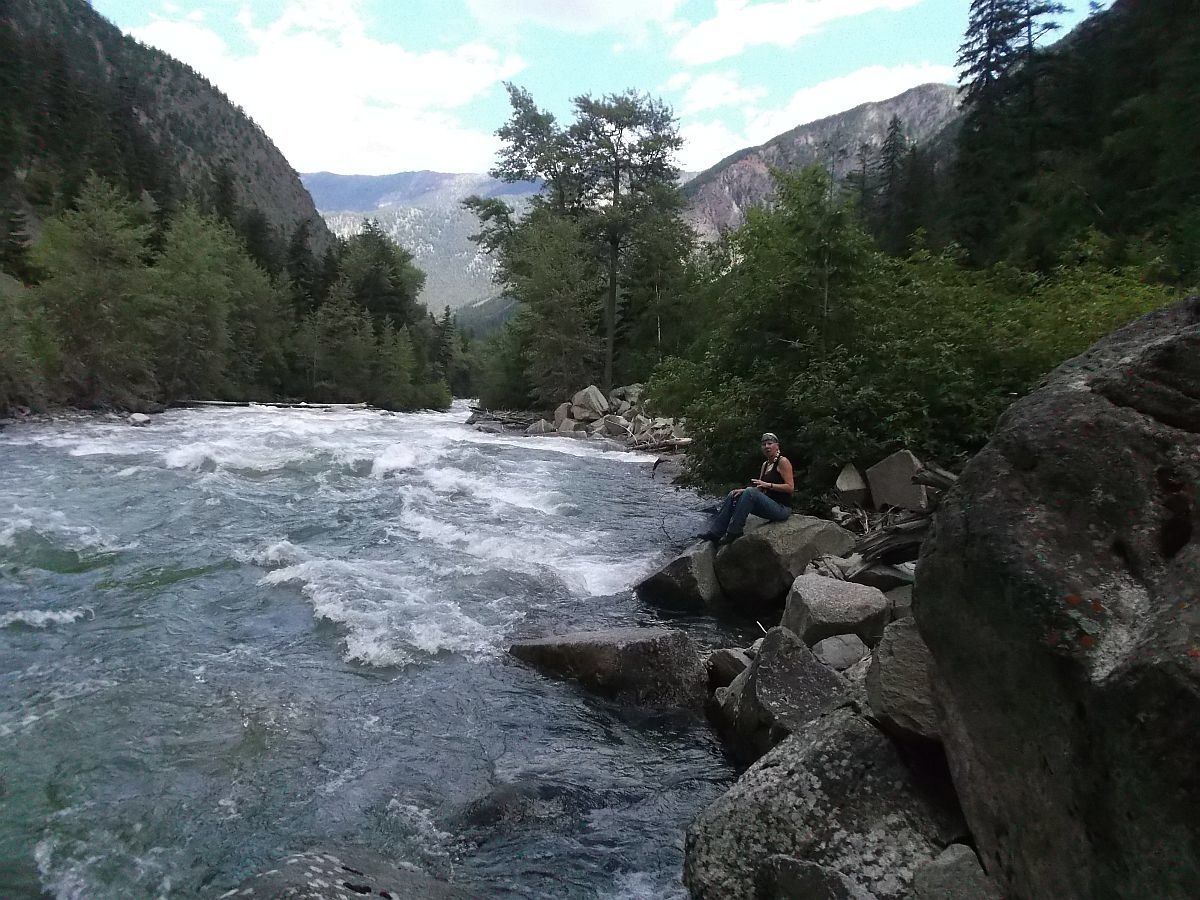 Ride to Horseshoe Bay to be continued.