It's Been a Busy 3 Days.
Been a few days since I posted.

We are in Montana for the weekend and I should have the time to get caught up. Next post will have LOTS of pics from Bear Tooth Pass!

Here's one of me waiting at the HD dealership in Rapid City a few days ago.


It's been a busy 3 days.

Leaving out of Kodoka, took a pic of some of the stuff sacks that fit in the trunk. It's amazing how much it holds.




Long road from Kodaka to Rapid City. We bypassed the Badlands, we were there last year and we wanted to take our time on 212 (Bear Tooth Pass).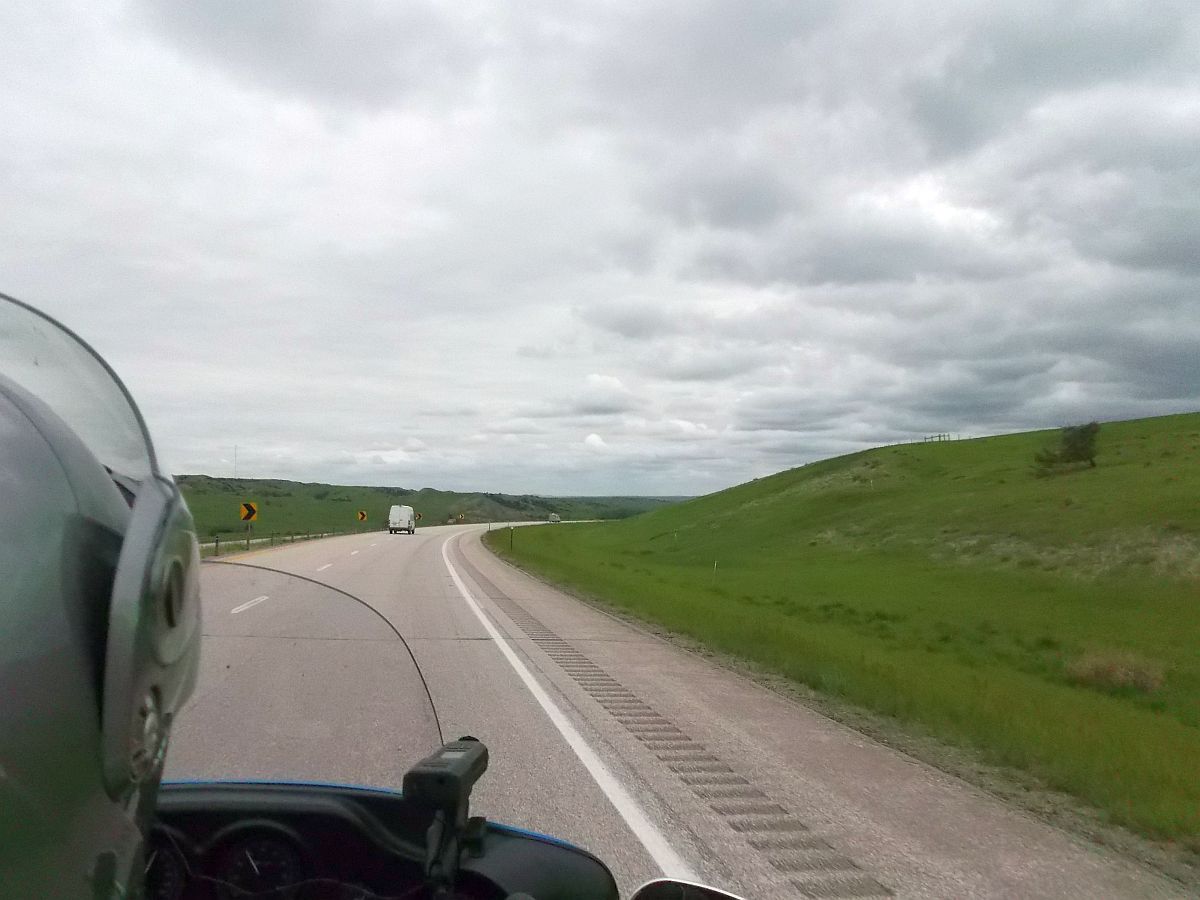 We hit the dealership in Rapid City. We had a vibration that had developed and gotten a bit worse over the last 3500 miles.

I could not identify what it was, neither could my dealership back home. All told, better than 10 hours had been spent checking every fastener, steering head bearings and fall away, engine mounts, wheel bearings, tires, balance, etc.

I thought with all the bikes that pass thru the Rapid City dealership that someone there might have had experience with this on the Tri-Glide.

Fortunately there was a tech, Alan, that had spent a few weeks at Lehman and he is now the go-to Tri-Glide guy at Rapid City.

He checked all the things that we already had gone thru, then called me back and said the only thing he could find is that the front stabilizer had a little play in it, but he did not think that could be causing what we were feeling. We had already identified that in Mississippi and came to the same conclusion.

Plus, Alan said he had never even seen one of the new solid ones go bad.

But, by process of elimination we went ahead and replaced it.

That did the trick.

We continued on our way, 4 hours later. Since we were a bit behind schedule we blew right past Sturgis and Spearfish.

Making our way to Sheridan on the 90, those are the Grand Tetons in the distance. Our camera was not good enough to capture the snow covered peaks that we could see, but we had a nice view of them for a couple of hours.





We hit Sheridan as the sun was setting and stopped for the night.