Larry Part II-
I can't remember the first year we met and rode together, but I've never seen him anything but happy, and was a friend from day one. We are still in shock.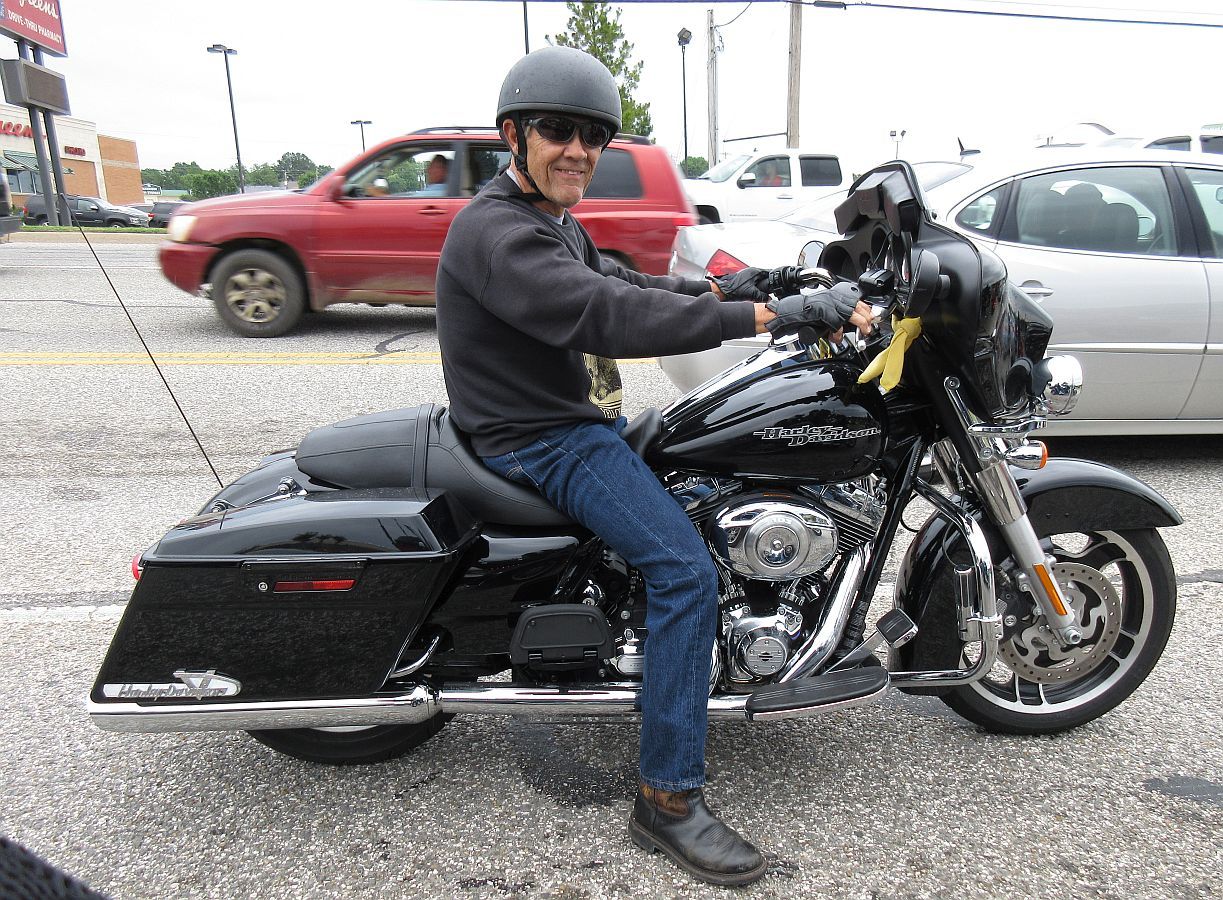 Larry, John, & Gene-
At age 66 Larry had manage to preserve the child-like joy that comes from the simple things in life, and he loved to ride & wasn't inhibited about showing it!
Day 4-
The above pics were from Day 2 & 3. Day 4 it was John, Gene, Larry, myself & Mary that went for a ride. The following pics & video are from that ride.
Leaving the Hub. John is on his FJR, Gene his Gold Wing, Larry his Street Glide, and Mary & I are on our Tri-Glide.
We did not know it would be our last ride with Larry. He generally liked to ride drag, but today we told him we wanted to ride sweep so that we could take pics & video of him.
One of the roads we rode that day was AR123. Here is a short video of just a small bit of that road.
Click
HERE
to watch it.
Here are a few pics of a perfect day of riding with friends on a perfect road-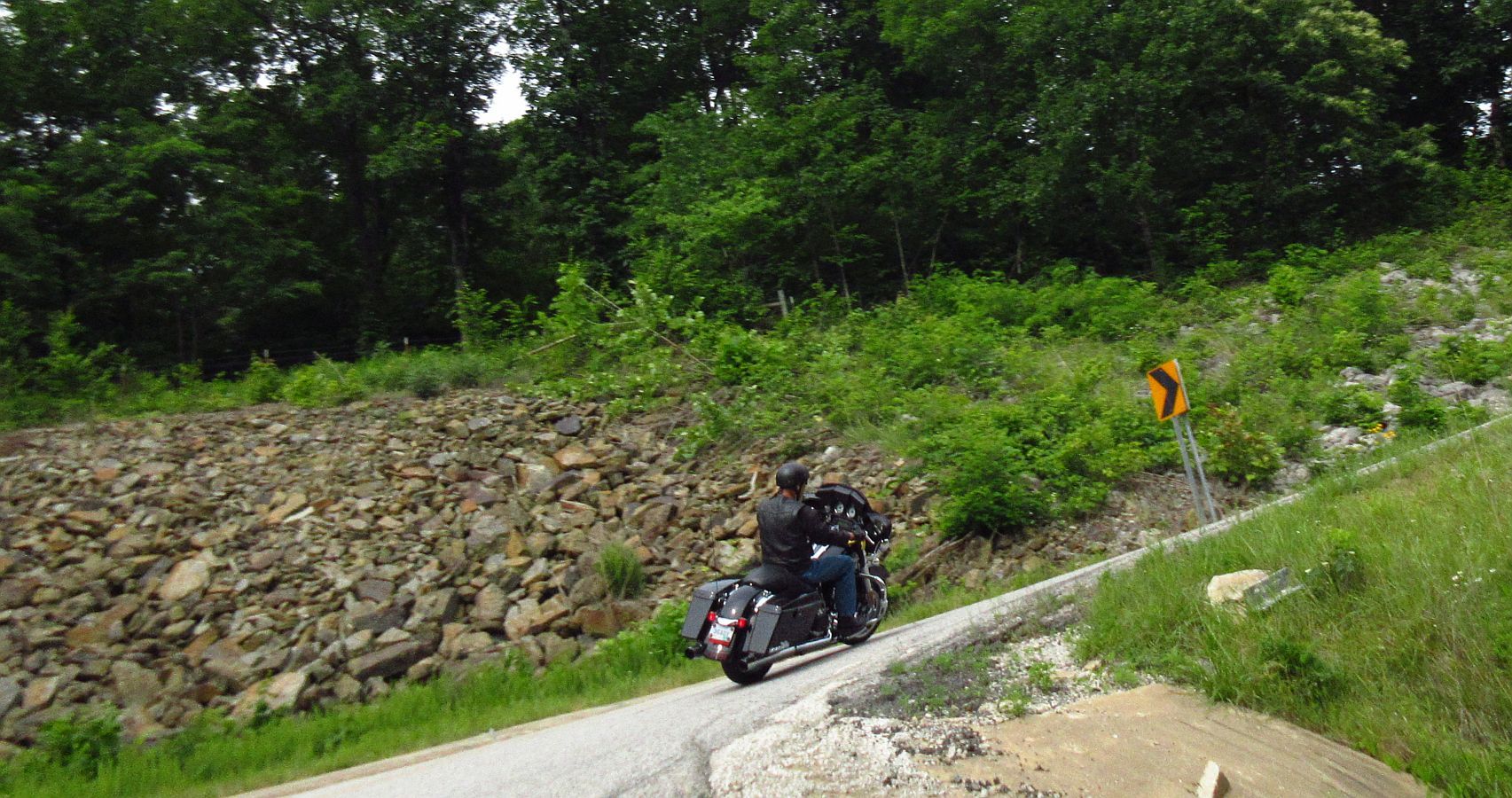 More in next post