Last post to this amazing day in Canada.
Last post to this amazing day in Canada.
Below is a short phone camera video of Althabasca Waterfalls- Click on the link to see it...sorry for the bad orientation.
http://vid1088.photobucket.com/album...psakvoh1lc.mp4
Cable lock coils right back up. When the newly designed Tour Pak came out I did not like the look...it has grown on me, and looks ok now....but what I really like is that it fits far more in it than the previous design. In this pic it may look full, but it has room for much more to be put in it.
Leaving the Icefields behind...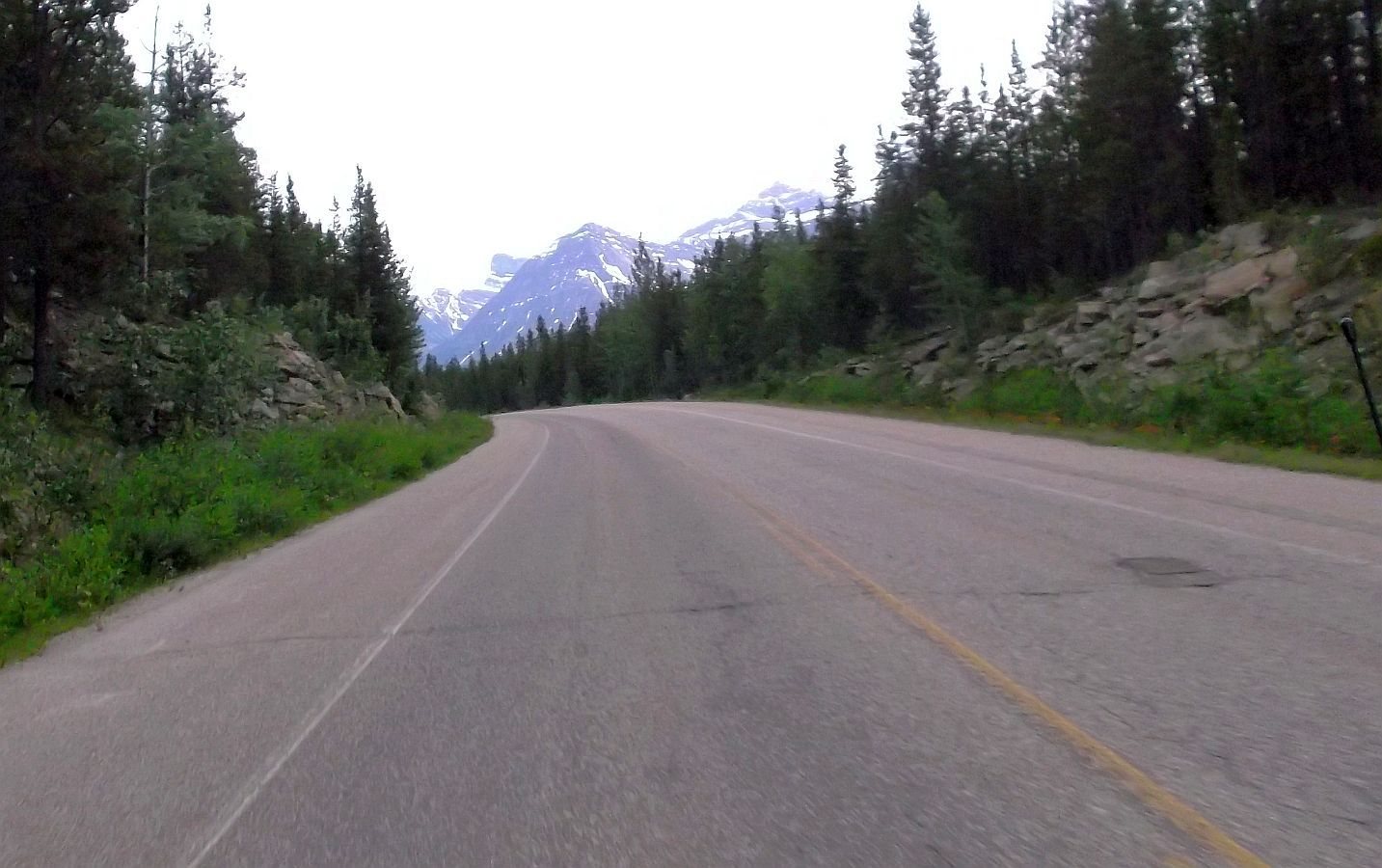 Getting close to Jasper, and definitely getting more cloudy.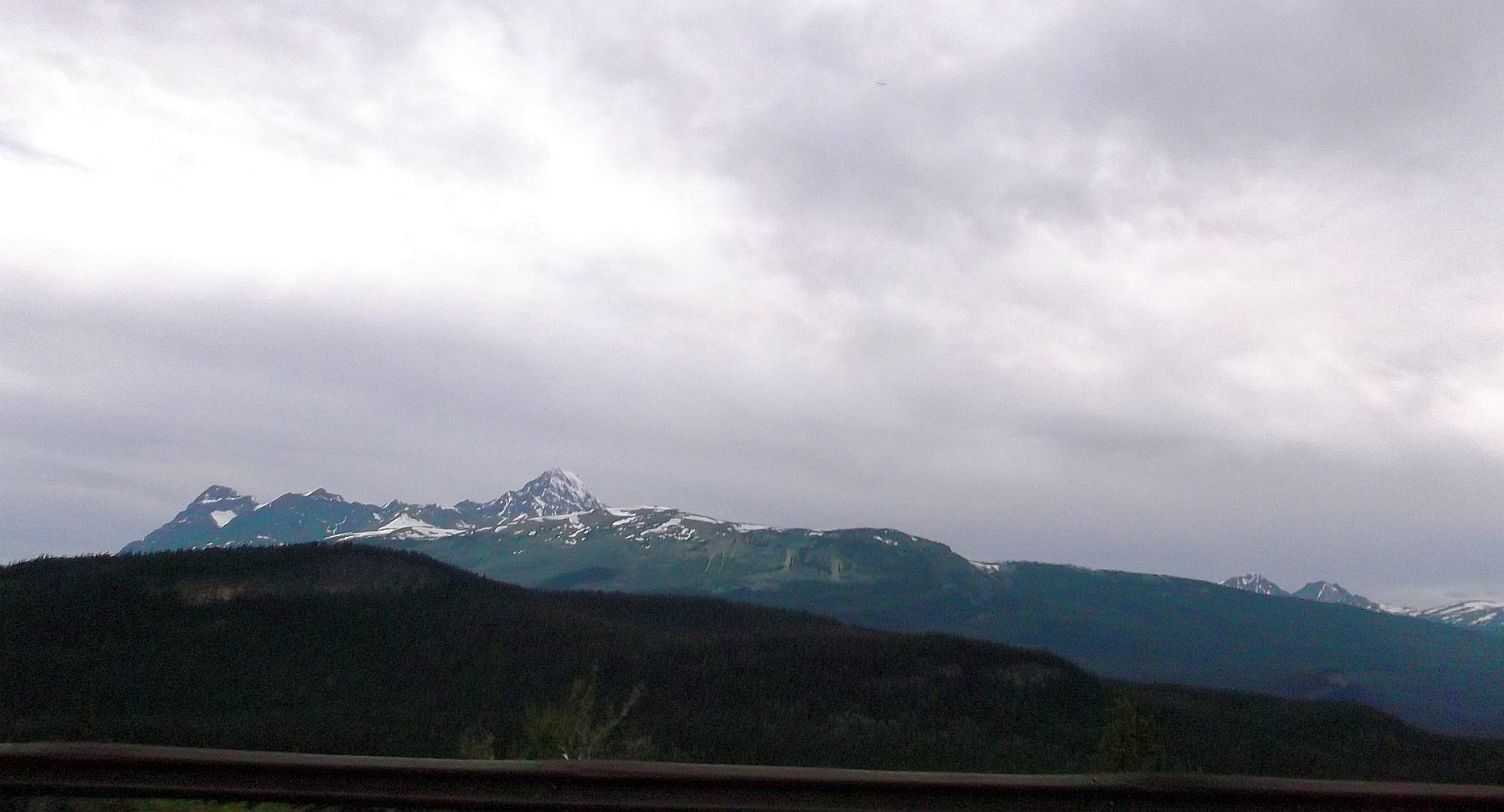 We were getting a few sprinkles here and there the last 20 miles. A metric cruiser and a crotch rocket passed us at some speed. We continued on at our 55 mph, which is about 7 mph over the speed limit.
Jasper! Last time we were here we had a bit of a difficult time finding a room...
...so this is one of the few places that Mary had called ahead and made reservations. The Bear Hill Lodge. It is a bunch of very nice cabins...some smaller some larger...
...the one straight ahead is the one we stayed in. Very nice, and less than $100 a night.
We unloaded the bike, and then went to the grocery store.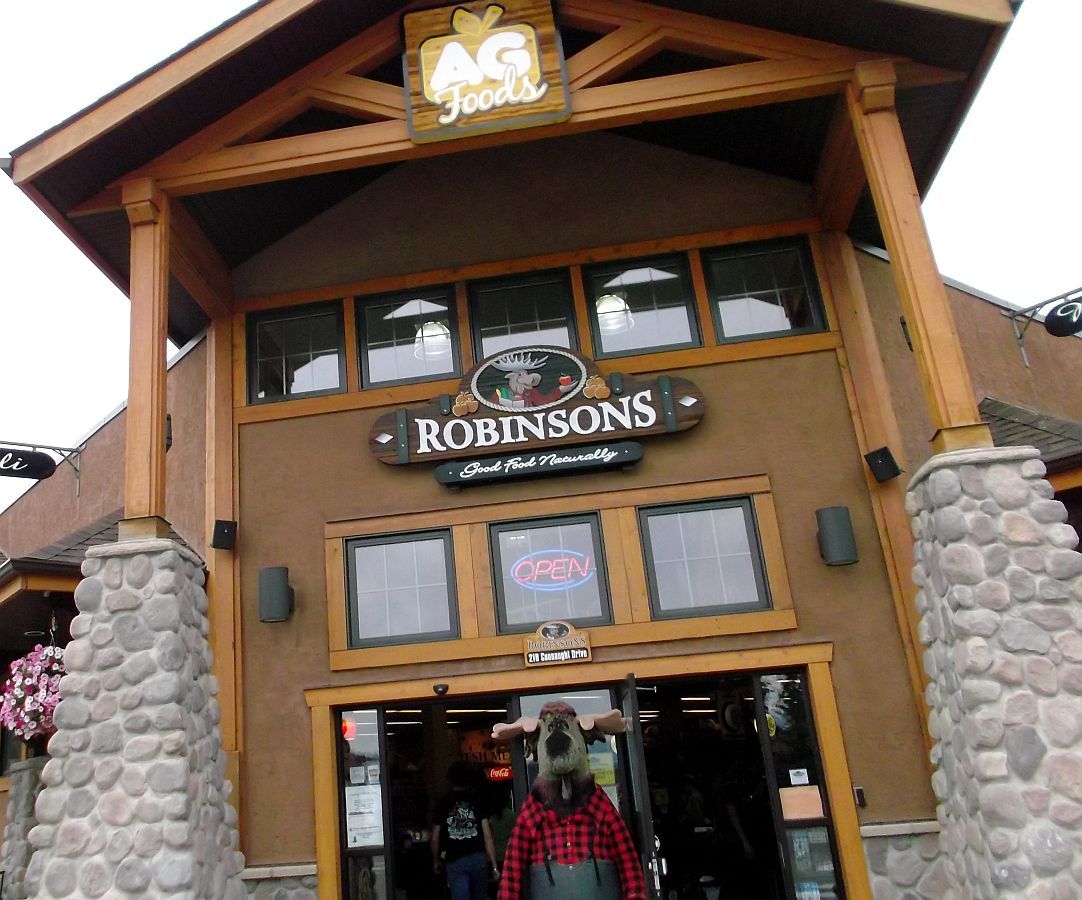 We are far enough north that it does not get totally dark at night. This pic was taken from the cabin porch a bit after mid-night.