Leaving Out of Burwash Landing
Before leaving out of Burwash Landing, Mary took a few pics. This is a really old place, no air, no phones, no internet, ...it is an old hunting lodge and they have a few items in the lobby.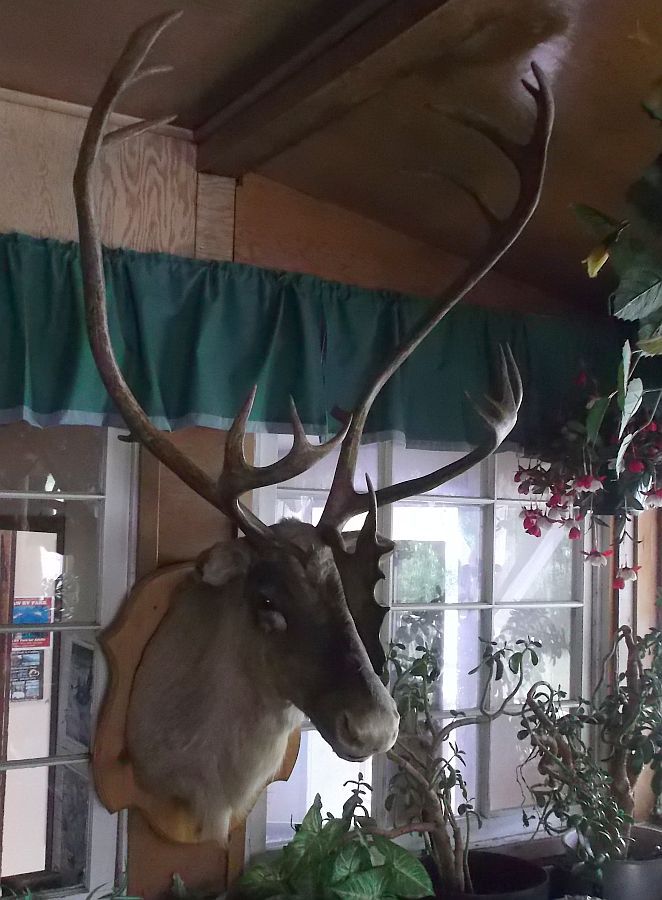 I took a couple of pics outside in the parking lot.





Steve bought this 2002 Indian in Honolulu, shipped it to Anchorage, Alaska and then rode it down to where he lives in Burwash.

It is a sweet running bike!





I ain't skeered. lol, even if there is no gas in 108 miles, I have 6 in the tank and 2 on the rack.



Stopped at a lake on the way....no sign of fish that we could see.




Mary's all warm and comfy!





The further we go in the Yukon, the rougher the roads get.




There are smooth stretches, but then there are just as many that are either gravel or have major problems.

It is hard to tell from this picture, but the difference in surface height is well over 12 inches. We are told this is because the permafrost below the road melts and everything just sinks in.


I'm sure you've noticed by now, Mary likes cloud pictures.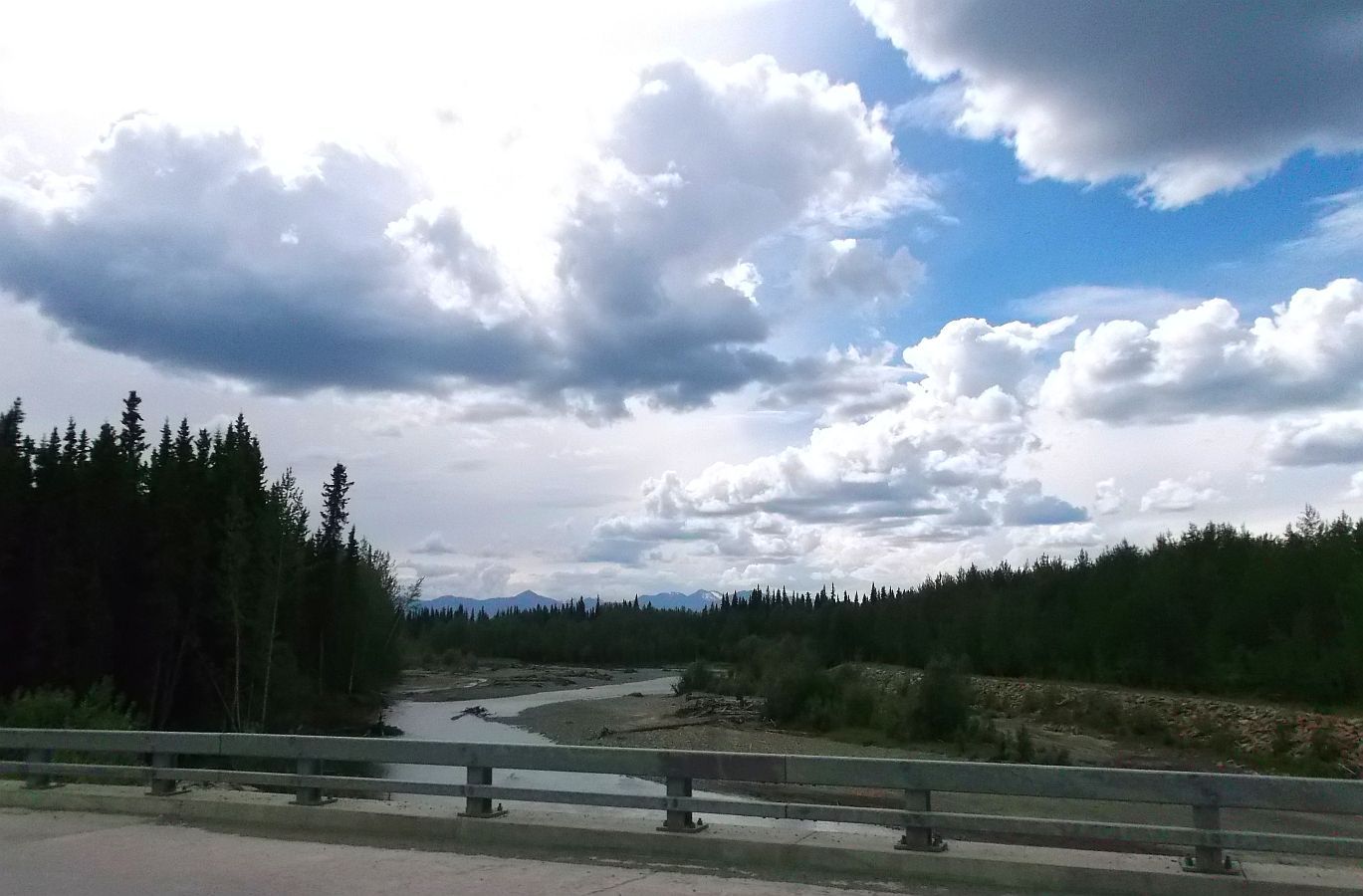 Stopped at Buckshot Bettys, had some good food. Asked if there was any good fishing spots nearby. Was told there were a few good spots in a "creek down the road". We asked which direction? How far?

Back southeast, the way we came, about 125 miles! lol, now, that's country...down the road = 125 miles.




Going over a few things on the phone with Devin & Dawn at the shop.




Coming up on the Customs station for coming into Canada for folks traveling the opposite direction of us.

I expected that soon after we would hit the US border with the US Customs station. But there is 20+ miles between the two. Sort of a bit strange.





Then some wet gravel road.





The some dusty road. Notice the line of "meals on wheels" coming up the road toward us.




The some more dusty road.




After 20 or so miles of passing the Canadian "Border" we hit the US Alaska "Border". The entire stretch of road was gravel, except a few pavement stretches that would have been smoother if they were gravel. lol




Coming up on the USA Customs station.





Not sure why, waited 10+ minutes at this stop sign with no one in front of us.

Once we got to the window we showed our passports, answered a couple of questions, and were inside within a couple of minutes.

No searches, he did punch in our license plate #, but did not punch in our names or passport #'s.




More in next post.