Leaving Out of Tok for Haines Junction-cont.
At the gas station in Destruction Bay.

4 baggers, one pulling a Lee-sure Lite trailer, headed south after being up in Alaska.





One of the new Yamaha, shaft-drive dual-sport bikes. This one is being ridden by a couple from England. It is very tricked out, and loaded down. They have been in Canada and Alaska so far. They are headed south like we are.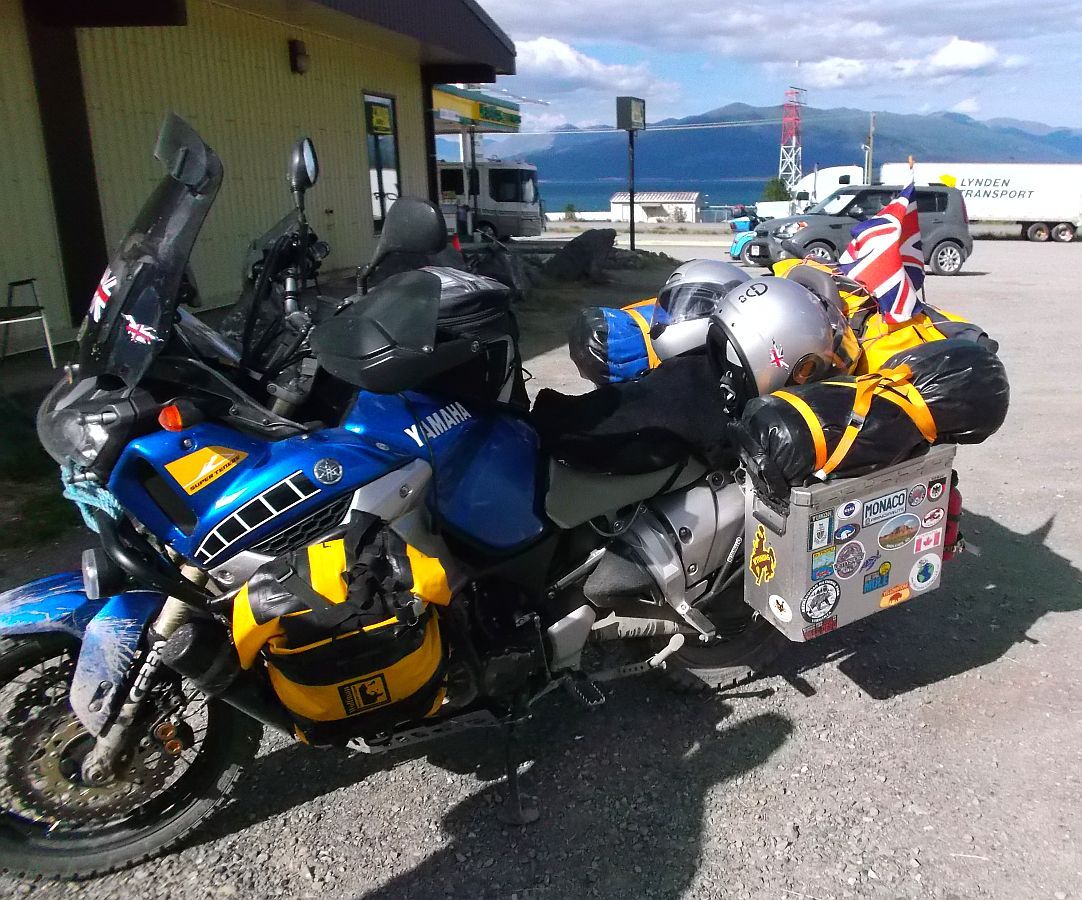 She was a bit camera shy...here is her other half.

We enjoyed talking with them for awhile, exchanging adventures.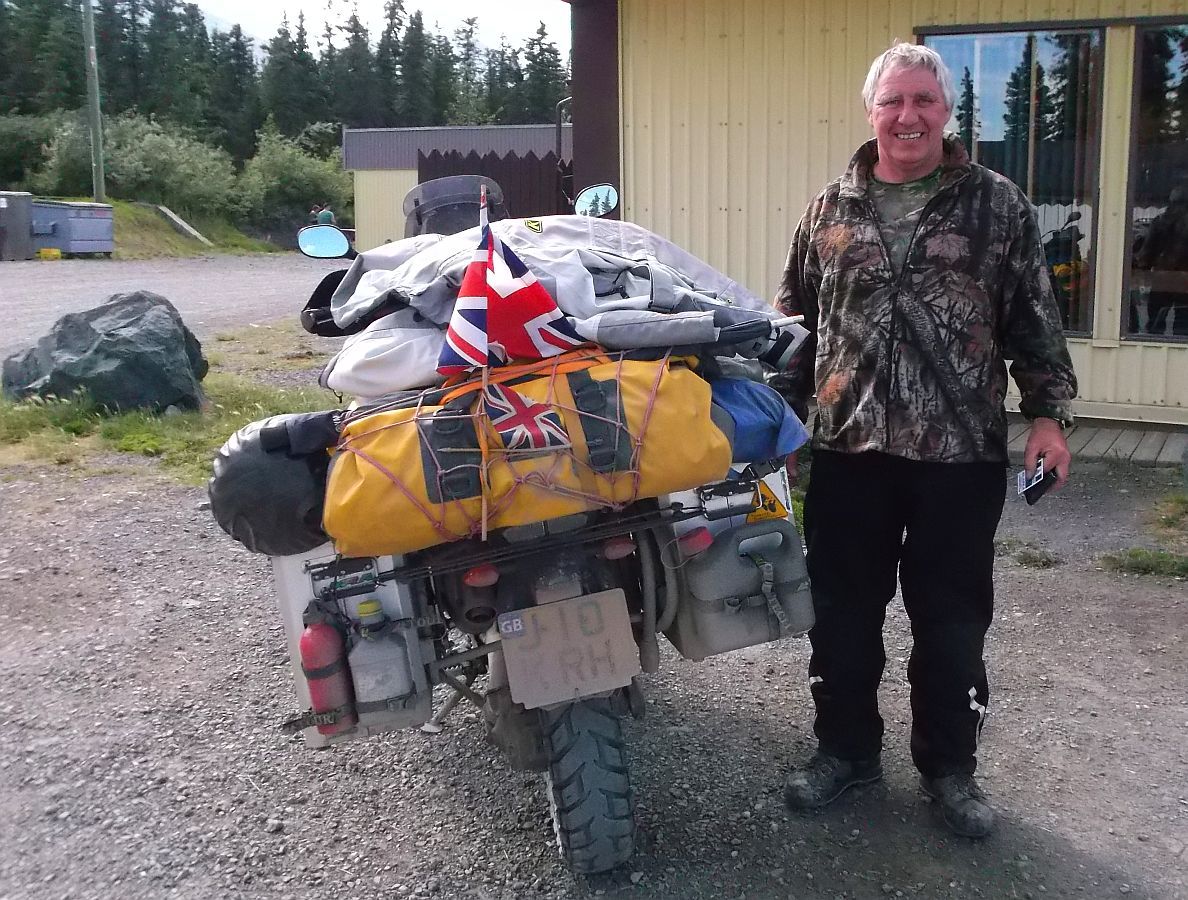 Here is a brave soul. He has already traveled over 2000 miles in the 3 weeks he has been in North America.

He speaks very little English, only Japanese. He has just started a 3 year trip. Going to the tip of South America, then will go over to Africa, ride up thru there and around Europe.

The headwind is very strong today. He had to push his bike thru a good part of the gravel we just passed thru...there was no way to ride in it against the headwind, plus all the dust.

He's tired, so he camping out in Destruction Bay today even though it's early afternoon still.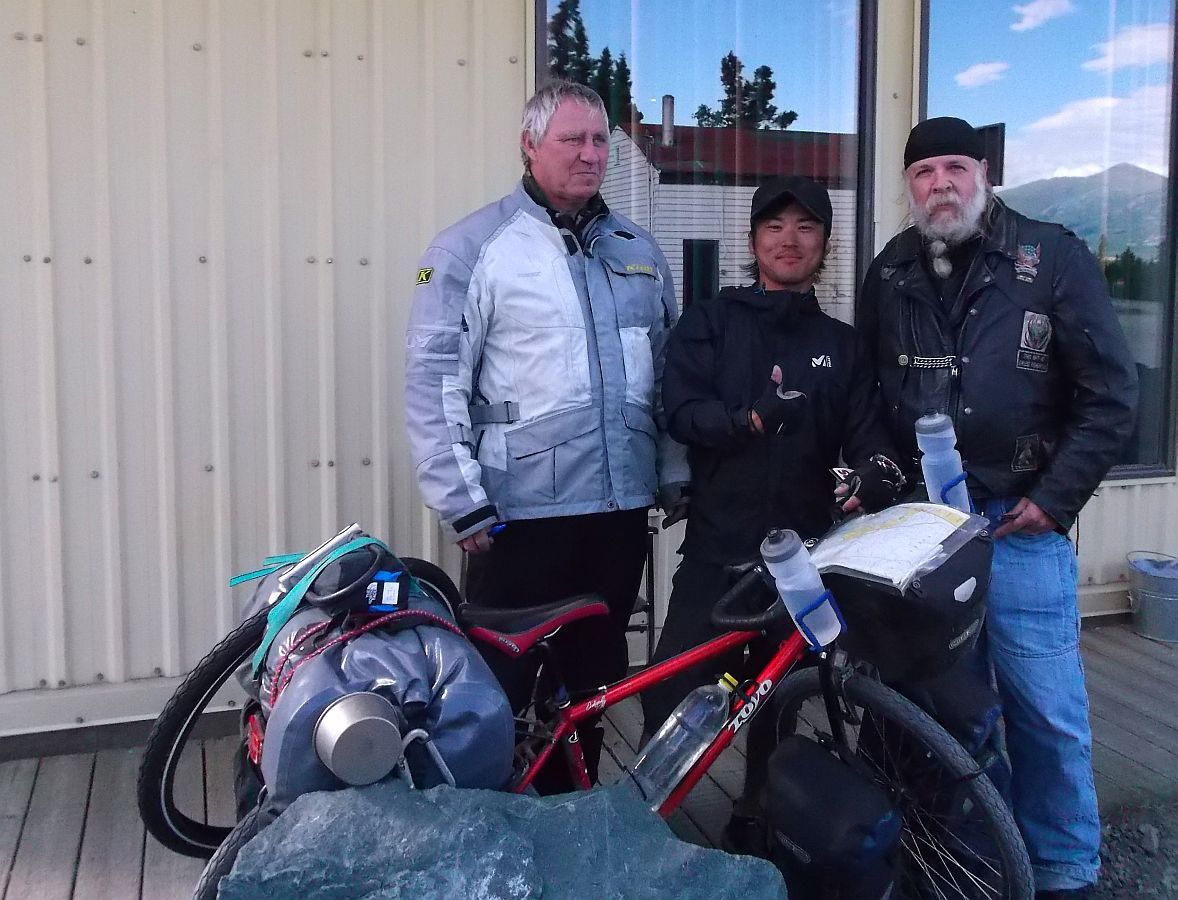 As we left Destruction Bay gas station we took a picture of this cut-out of a RMCP car. We have spoken with 5 other bikers that have been stopped for speeding in Destruction Bay. Each time it was by the officer that parked his car right behind this painted cop car. lol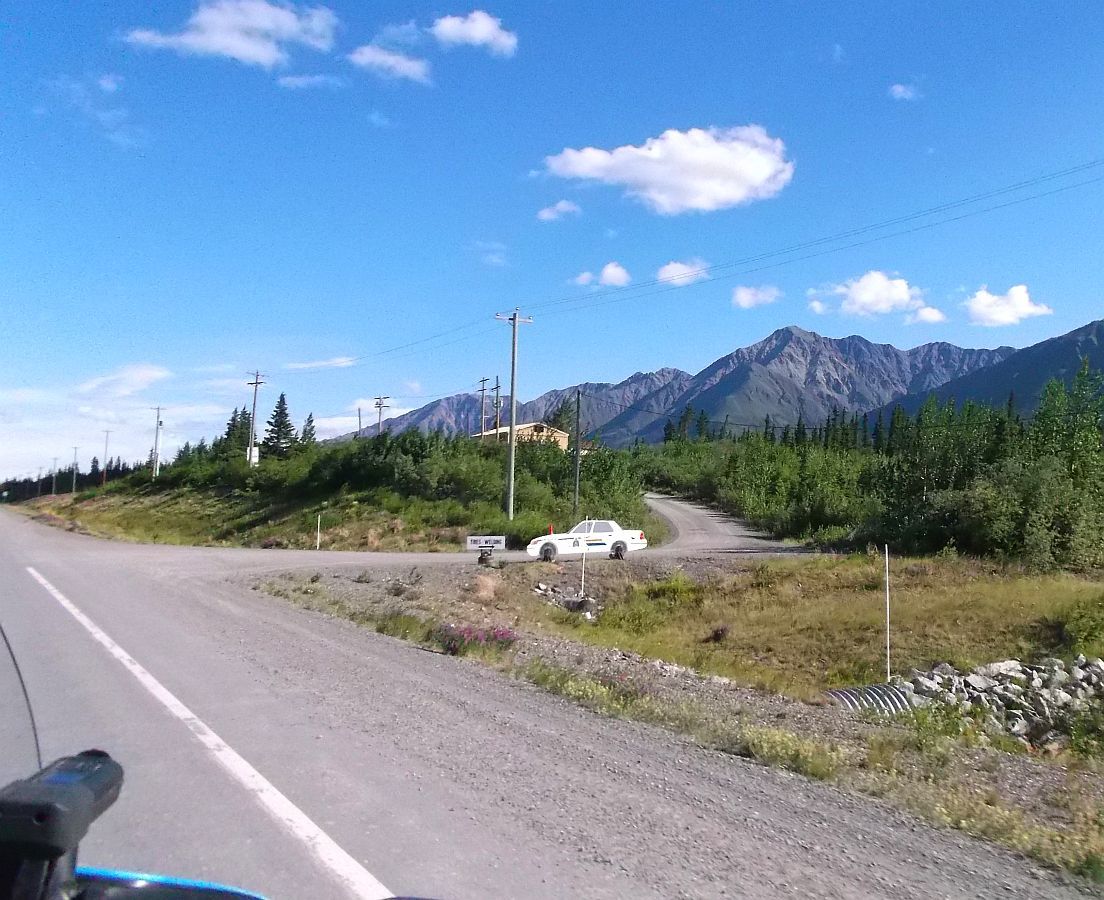 Kluane Lake, where Mary and I fished a few weeks ago.





We kept waiting to see the snow-capped peaks of these mountains, but the clouds just hung to the tops all afternoon.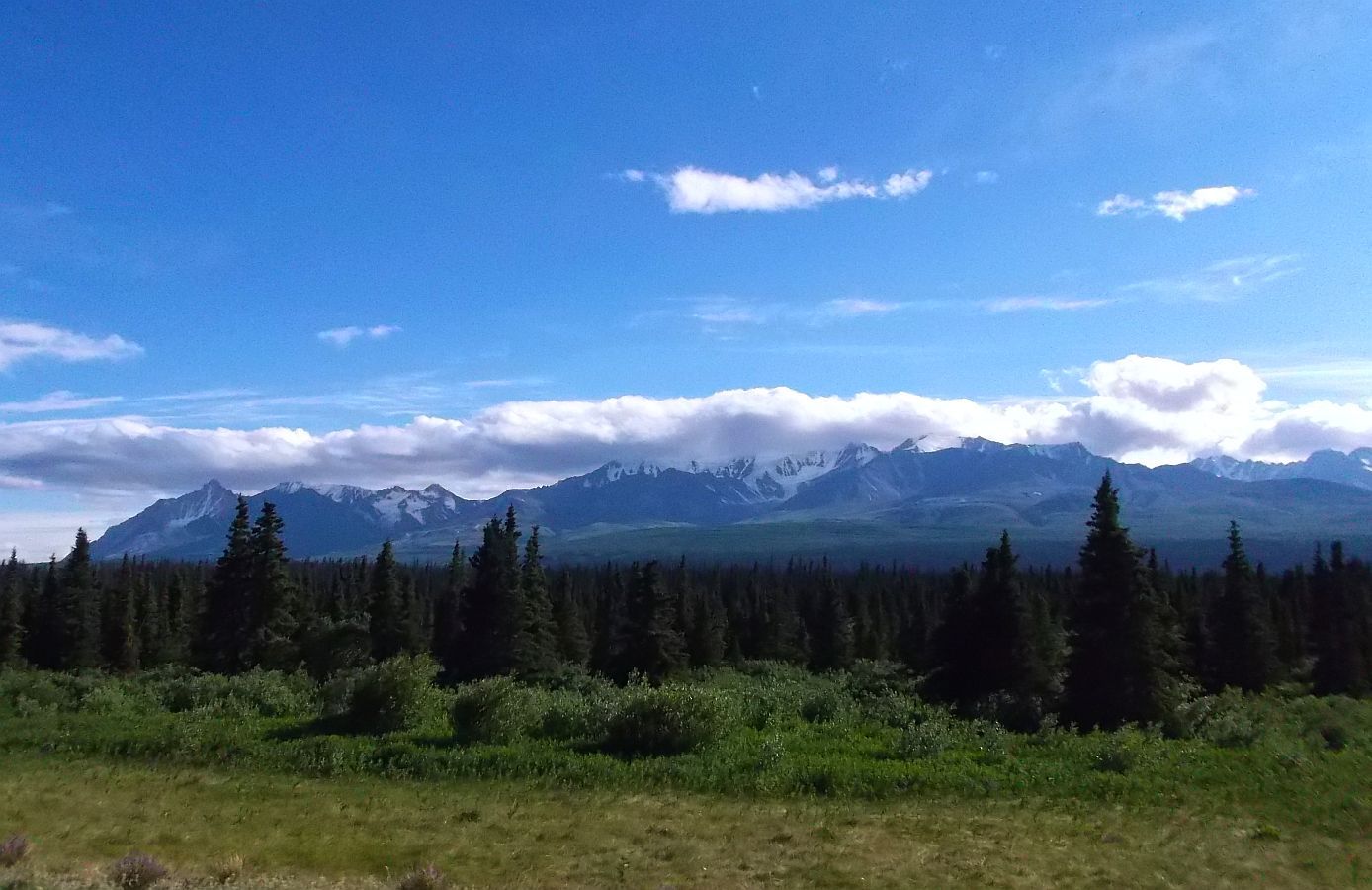 Coming up on Haines Junction!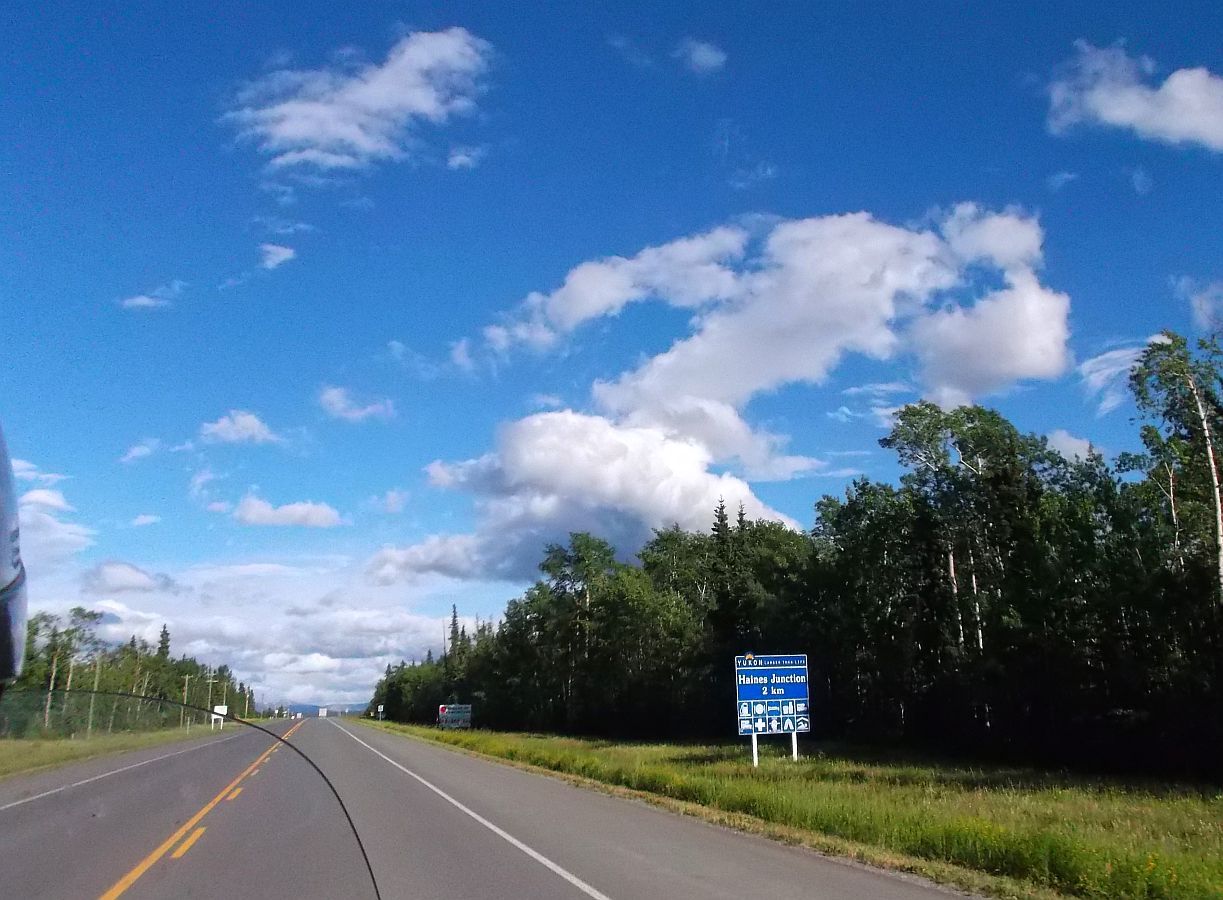 We got a nice motel right across from the only grocery store in town. After un-packing the bike we started to walk over there, then the manager told us, "they closed 3 years ago". lol

So we went a couple miles up the road to a gas station convenience store and got a bit of food.

Pic of a tired Mary from the Motel room door at 10:30 PM.




Pic I took outside the motel at mid-night!