Leaving Out of Tok for Haines Junction
Leaving out of Tok for Haines Junction. (we are still in Alaska, signs are in miles still)

We have a couple of days now that we will be riding the same roads as earlier.

Then we will be turning south on the Cassiar Hwy toward Stewart.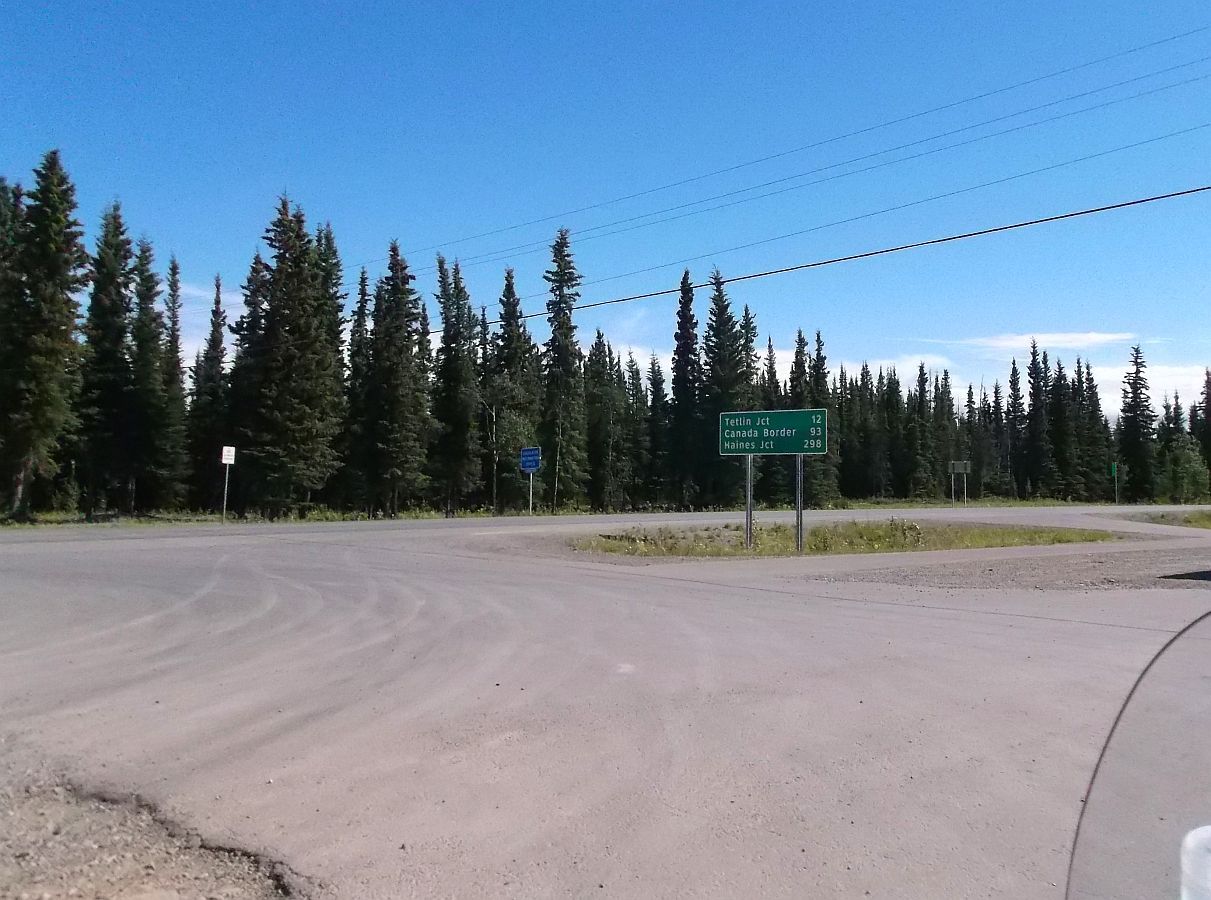 Right off the bat, looking like another great riding day!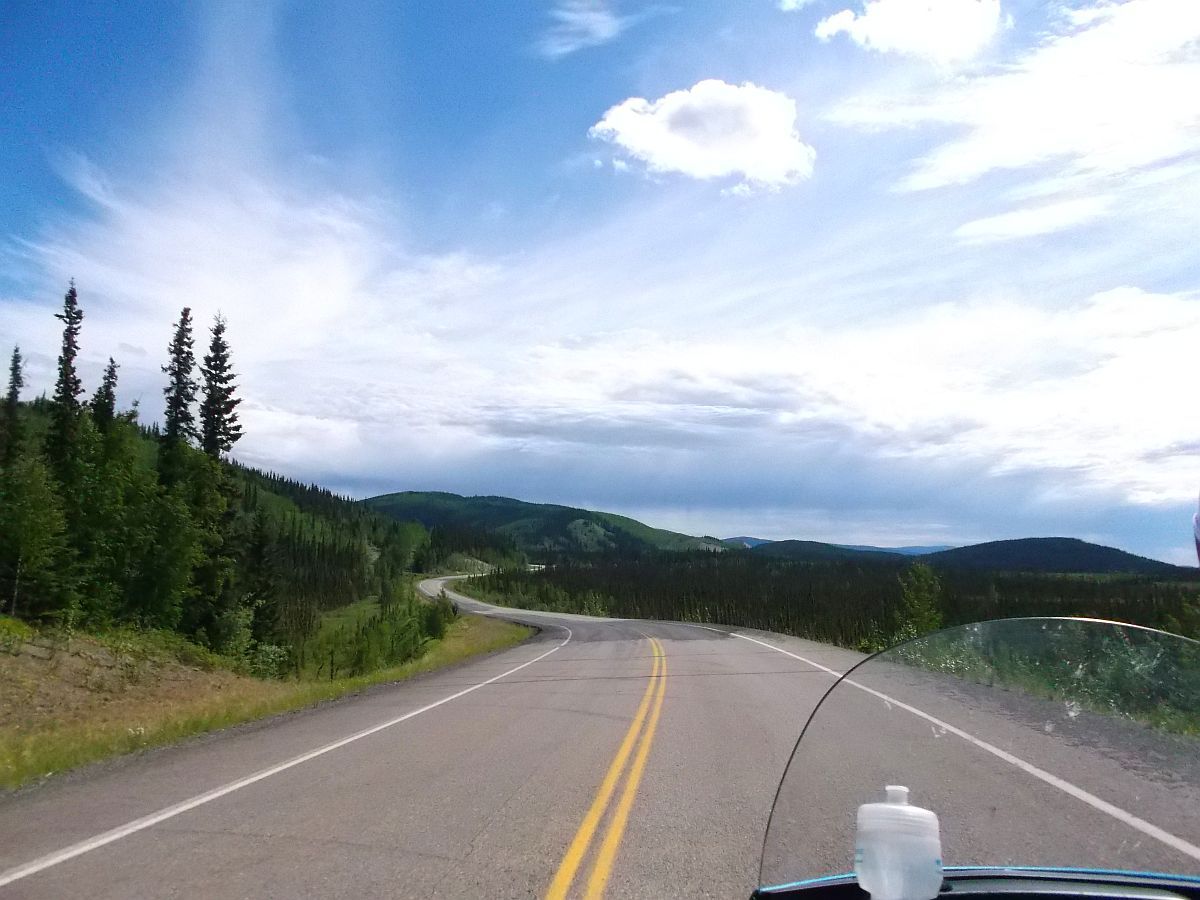 Check out my mirror. lol Mary has her technique down. Strap around her wrist, two smallest fingers hold the case to keep it from flapping around, middle finger and thumb hold the camera, index finger on the shutter button.





This is big country up here!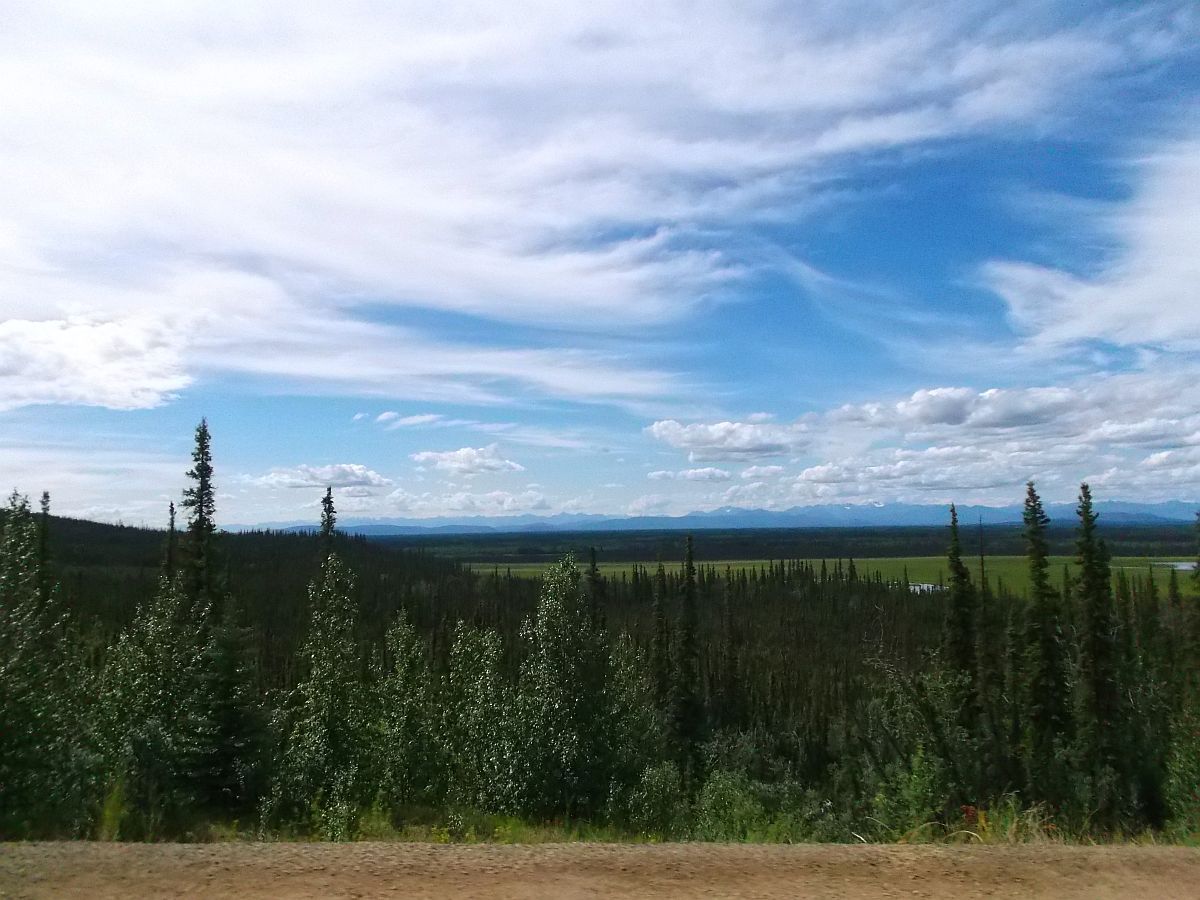 A little water for my insides.





And a little water for outside.

Just a bit of drizzle/light rain...enough to tempt me to do some drifting in the curves. But I didn't, and Mary was happy for that.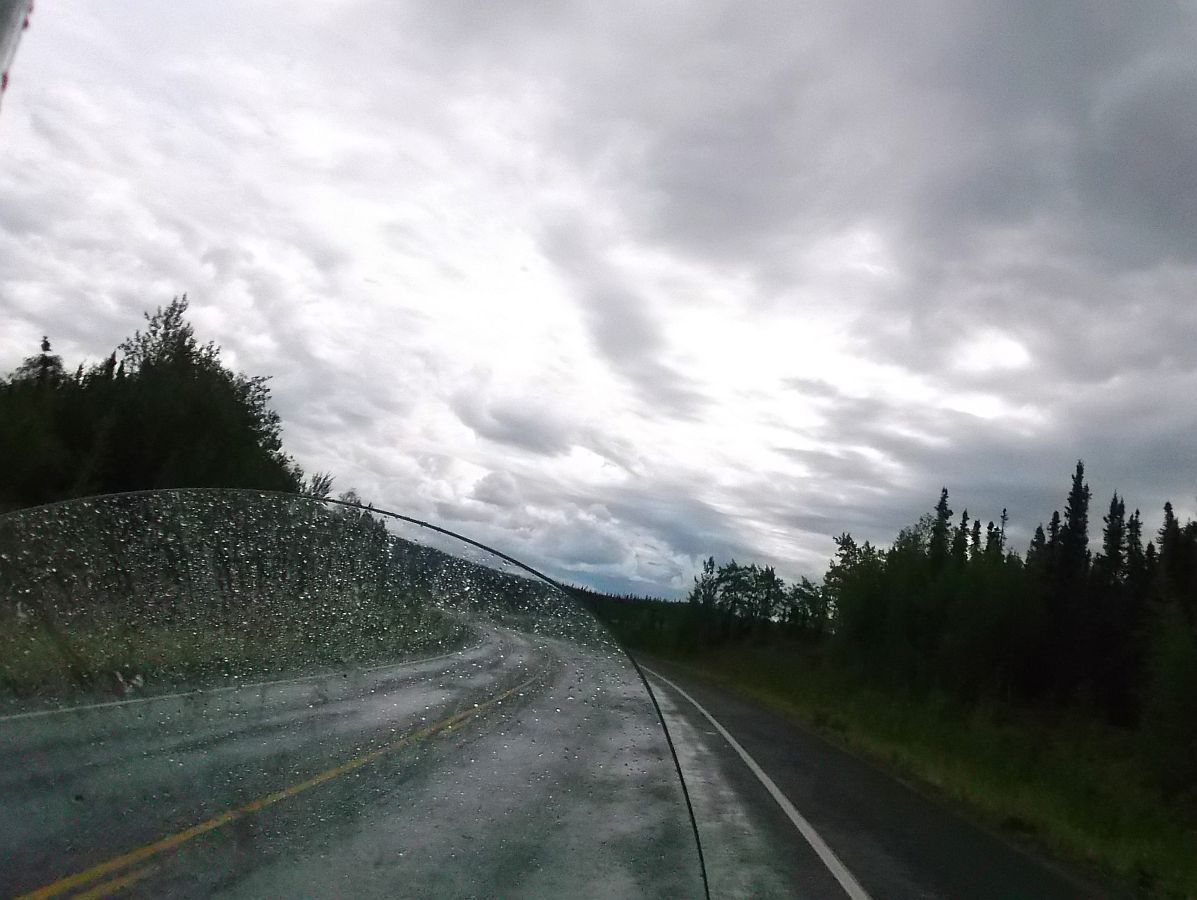 Here's the Yukon!





The next few days will be in Canada again...first the Yukon, and then BC.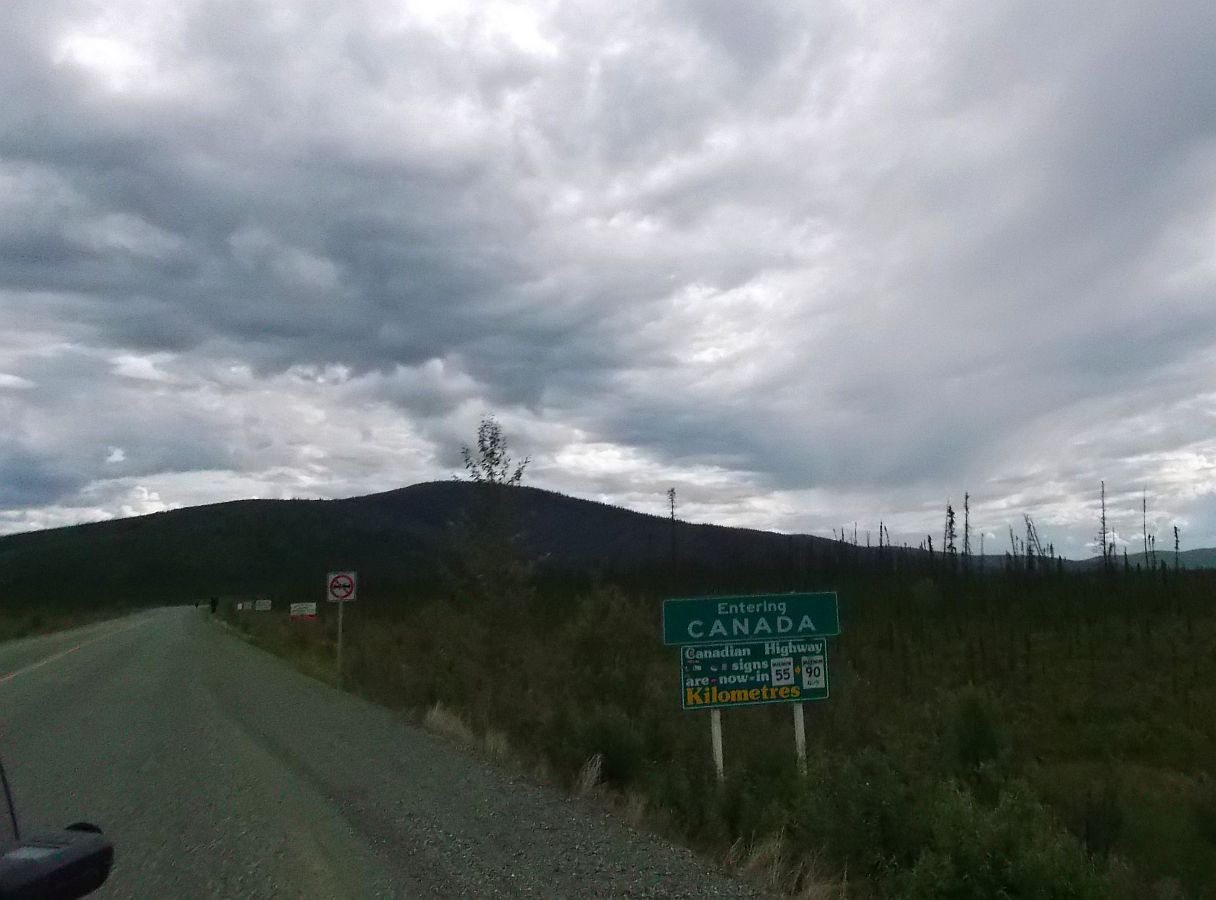 Right after those two signs we got this one!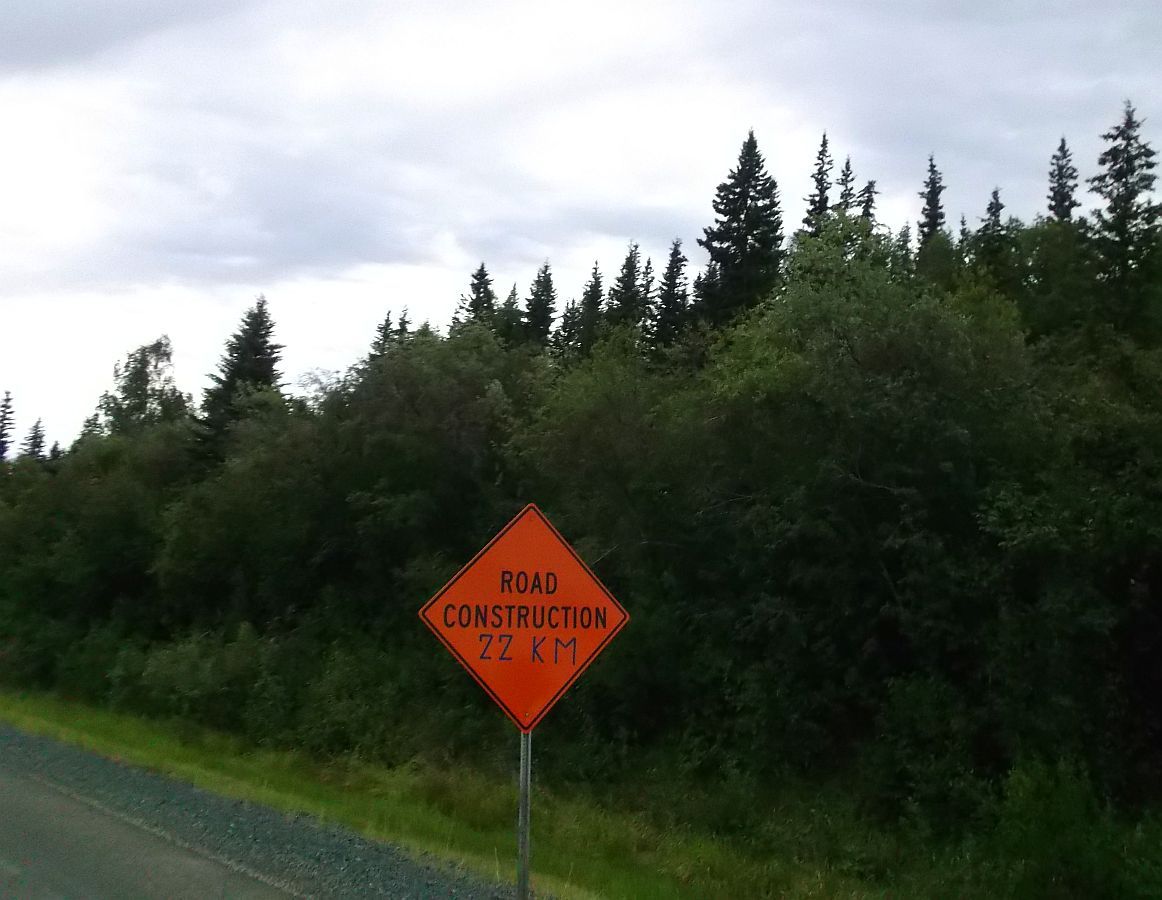 Some dusty roads.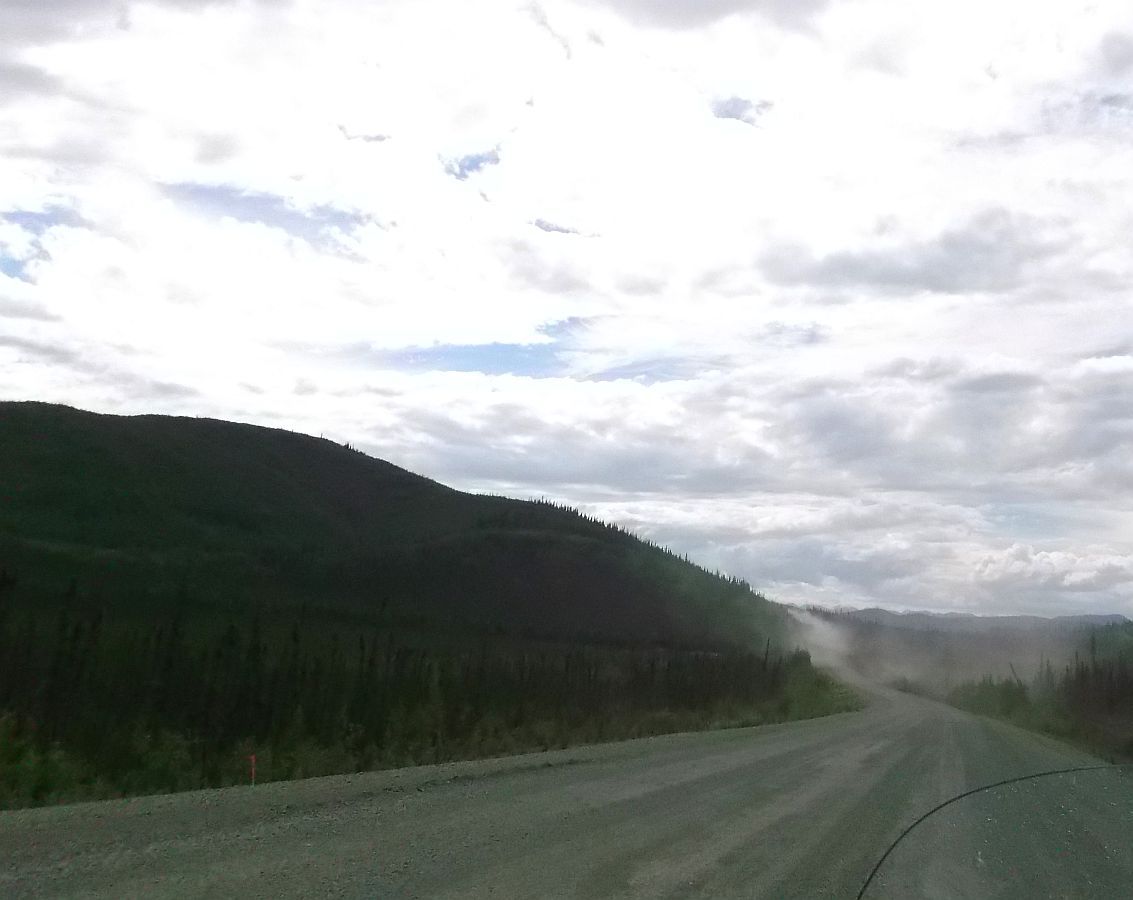 More in next post.
Some washboard roads.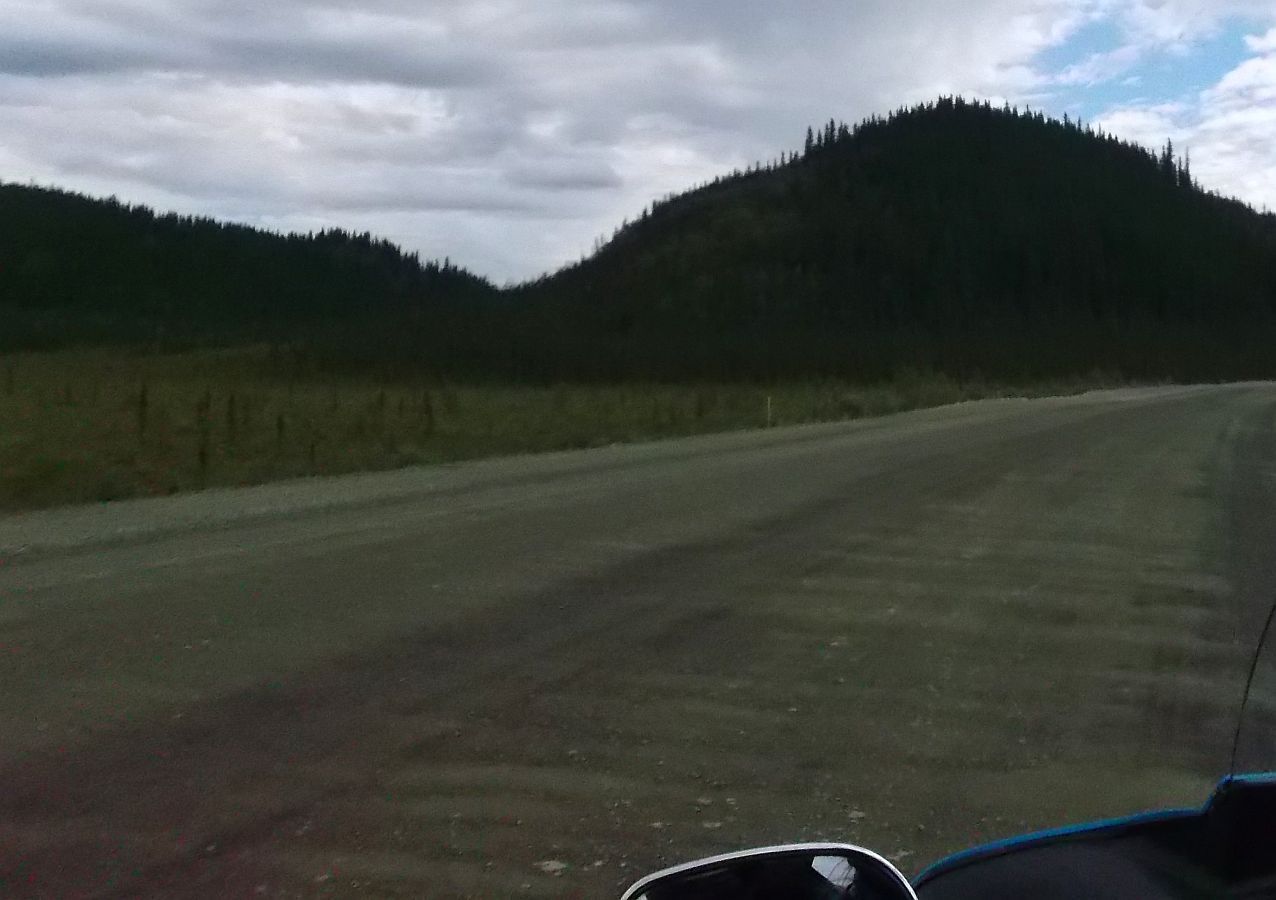 Some rocky roads.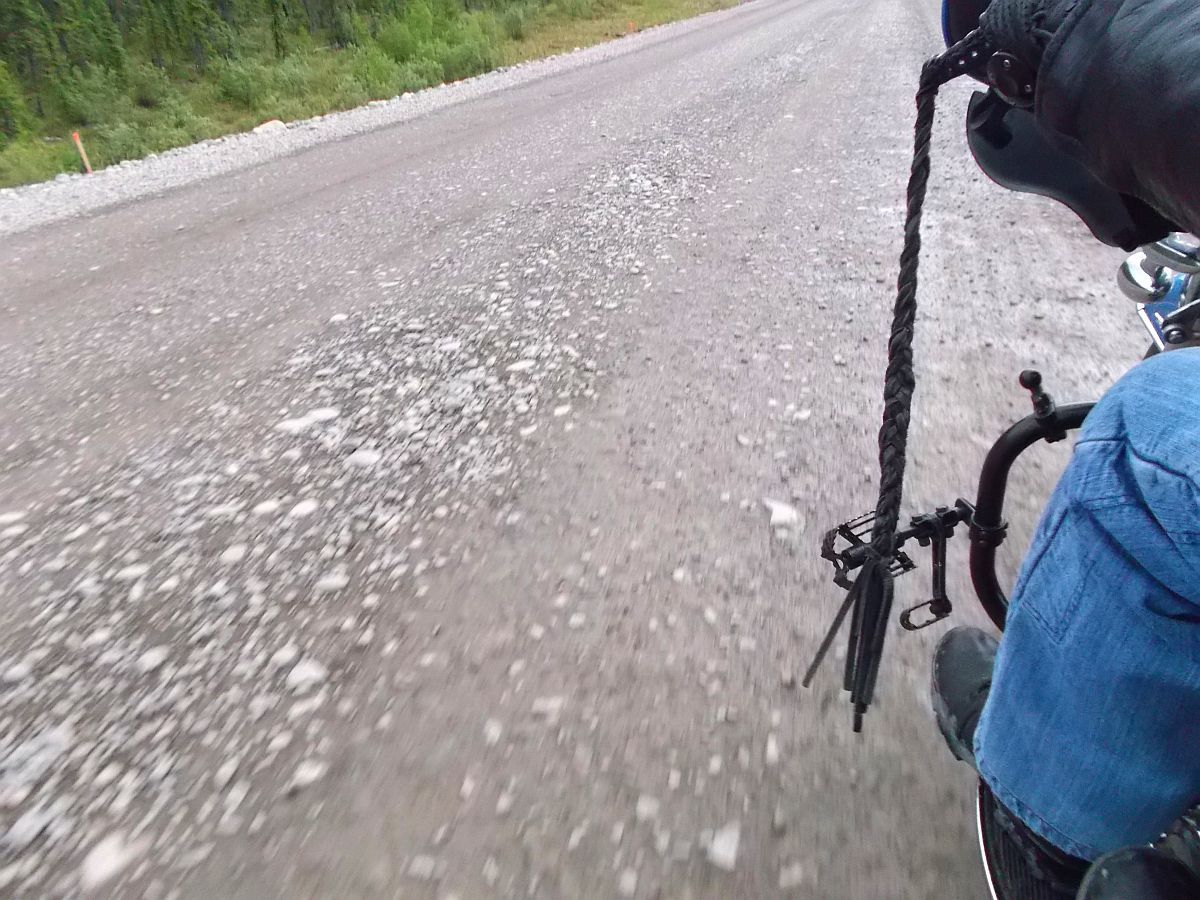 Some muddy roads.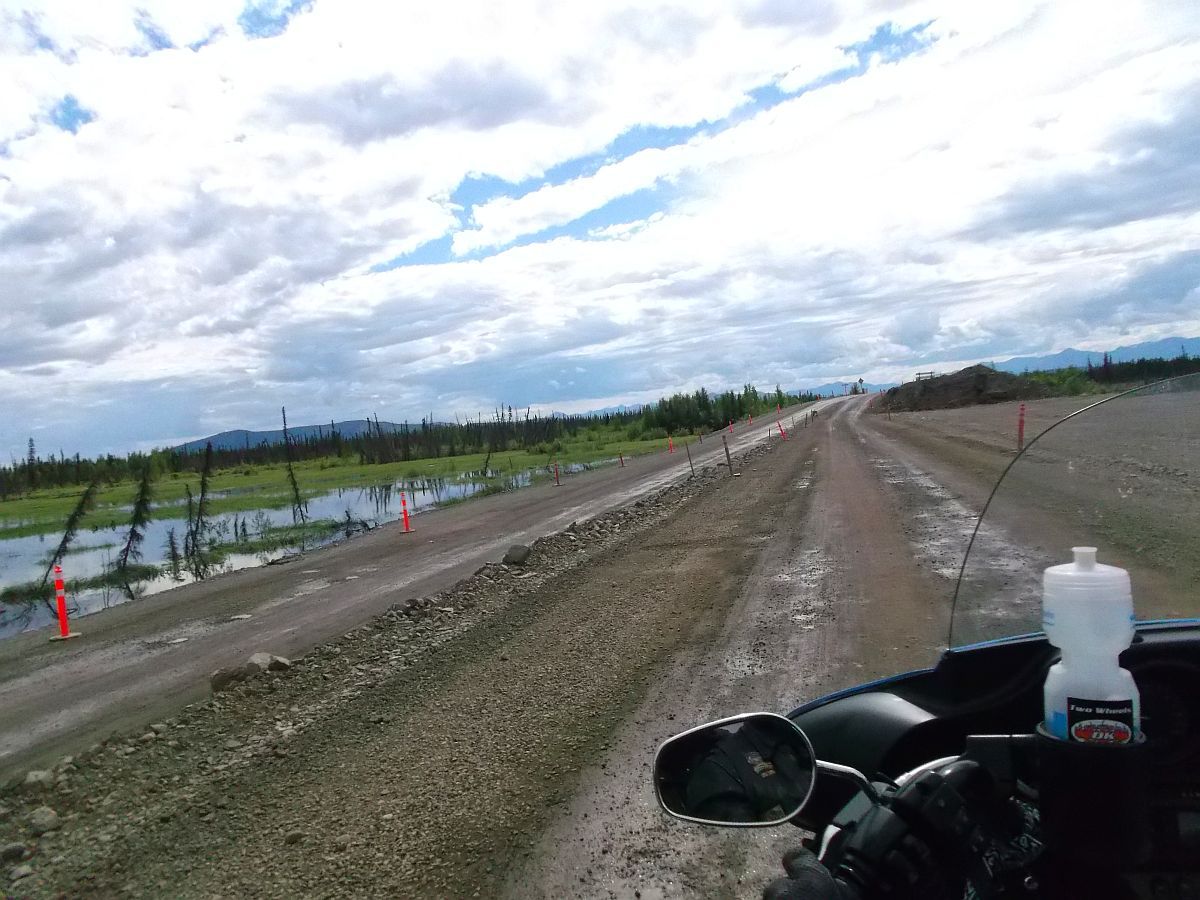 Some paved roads.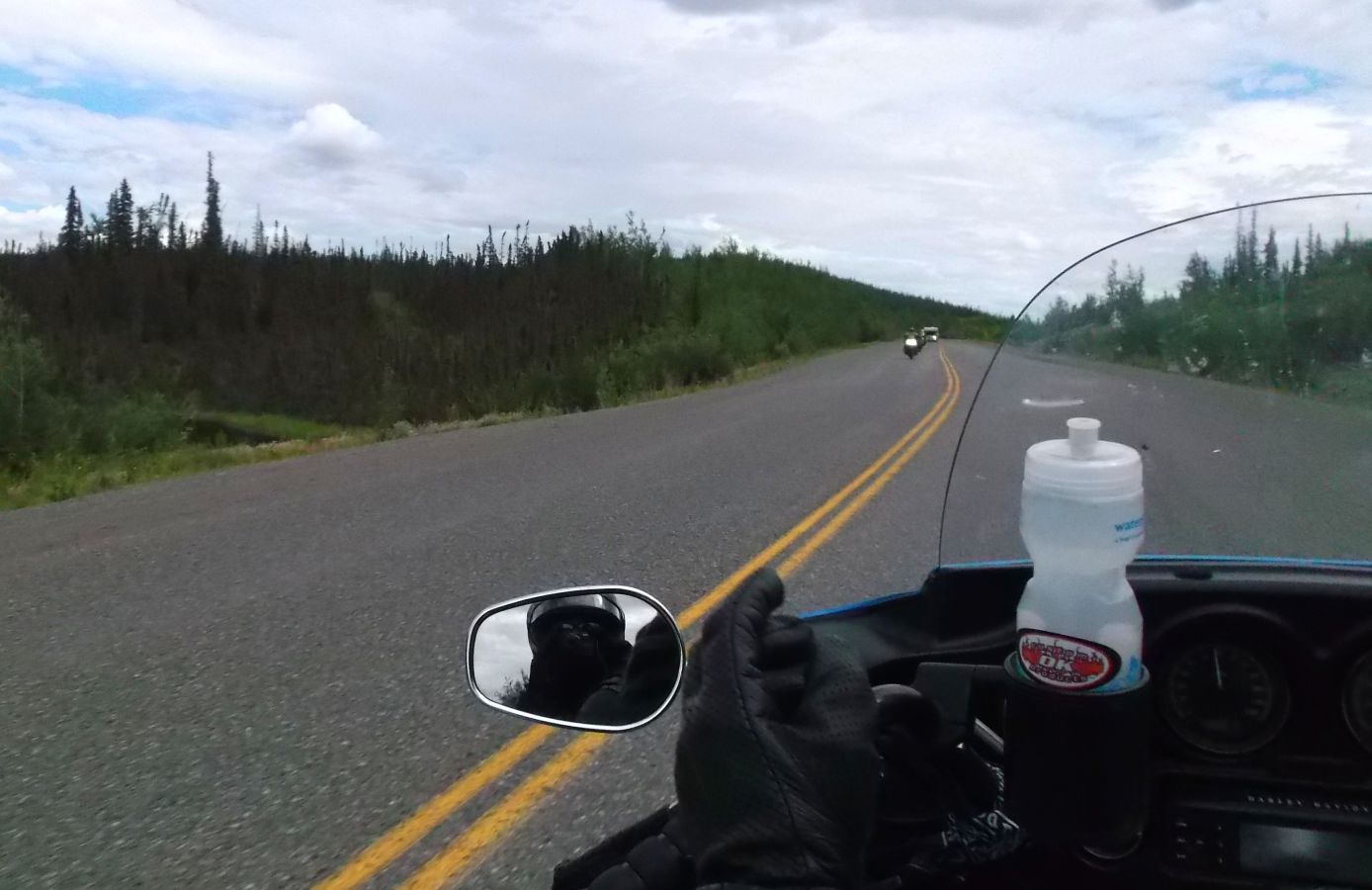 All different kinds of roads...all in the 25 km between the actual Canadian border and the customs checkpoint.

btw, of the 3 times we have entered Canada, only at the first one did they do any kind of search of the bike.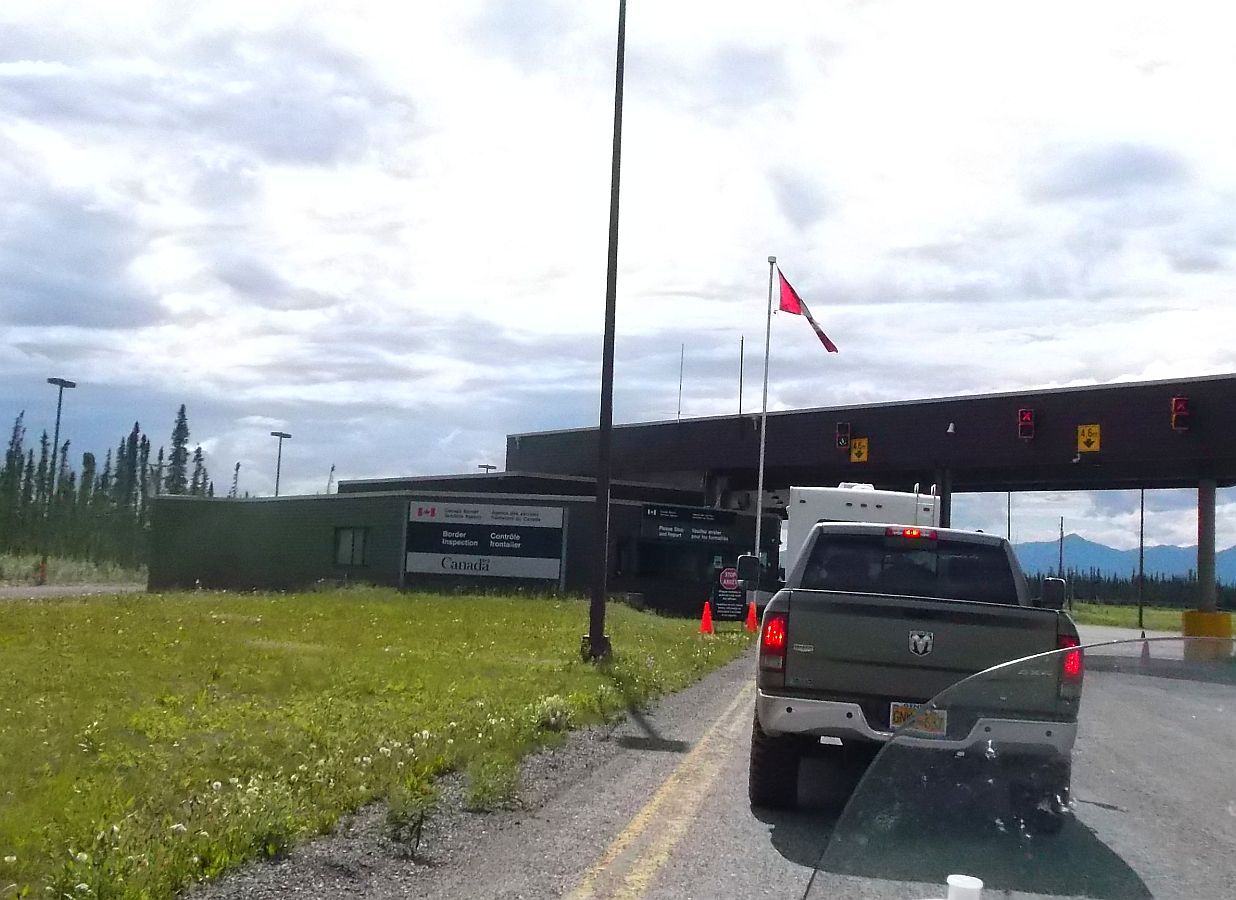 Past Customs and officially in the Yukon.

After the Dawson Highway the Yukon roads don't seem near as bad. lol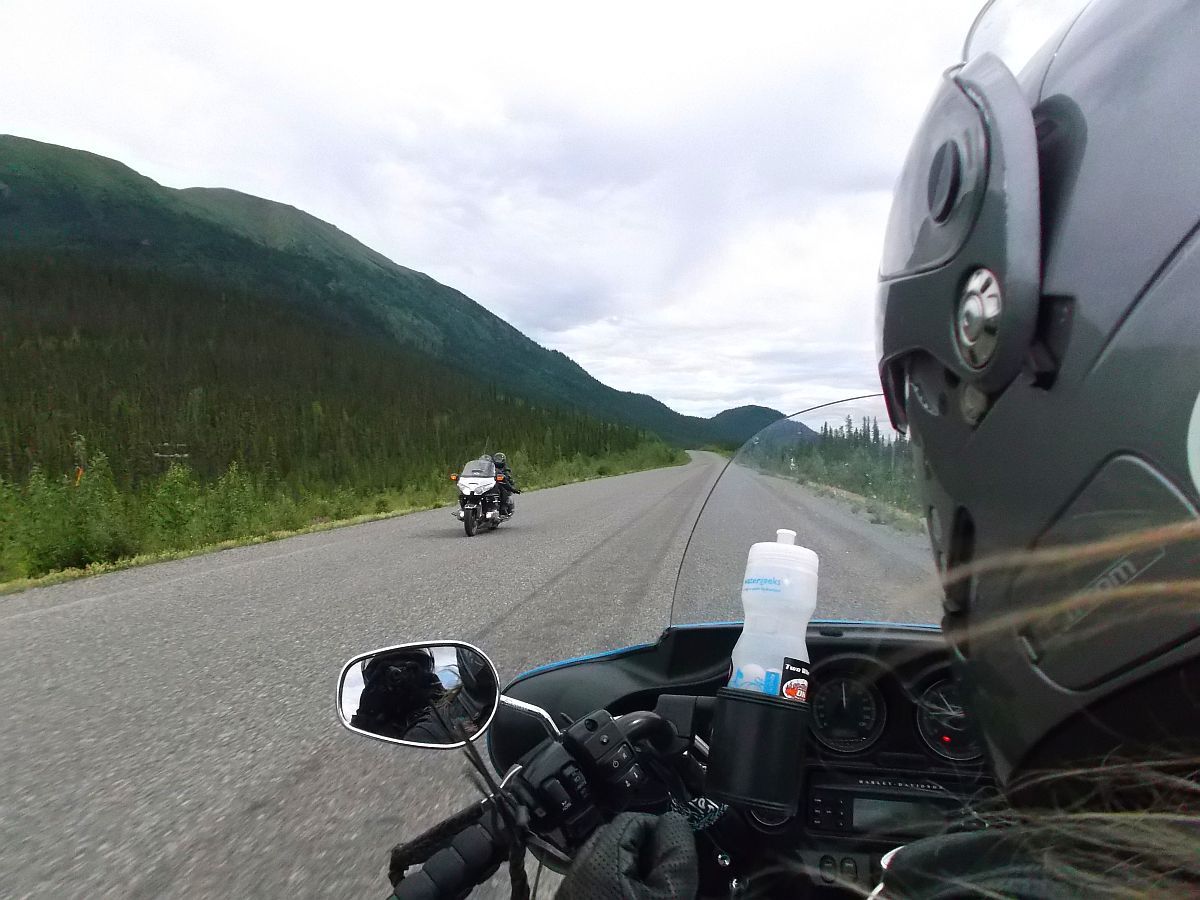 Cool pic!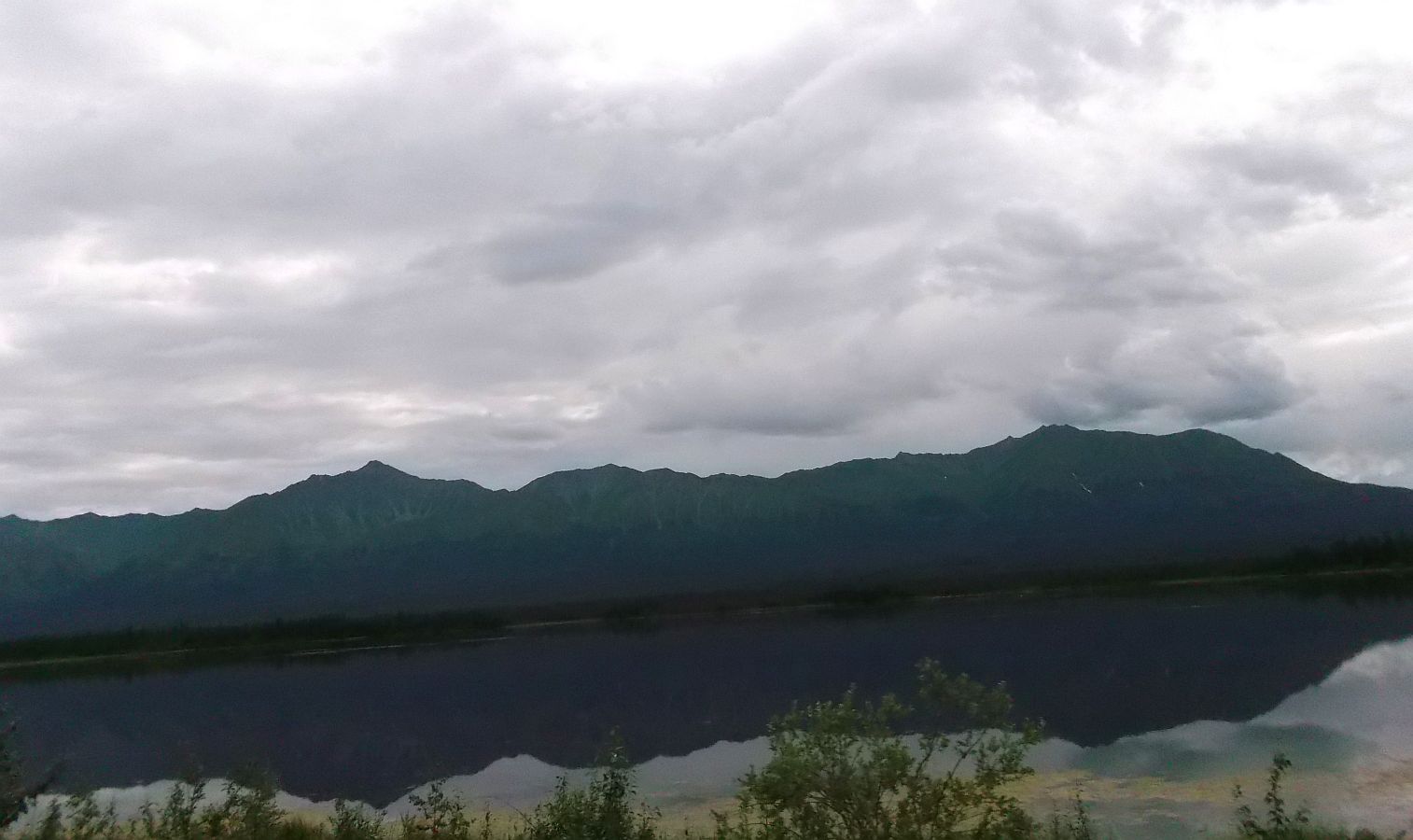 Mary was probably focusing on the clouds, I am seeing the road and thoroughly enjoying the ride! Even though it is gravel, it is smooth. oops, someone coming our way making some dust.





I saw that and realized the car tires on the TG were probably kicking up some dust...asked Mary to take a pic behind us...we are making a pretty good cloud ourselves!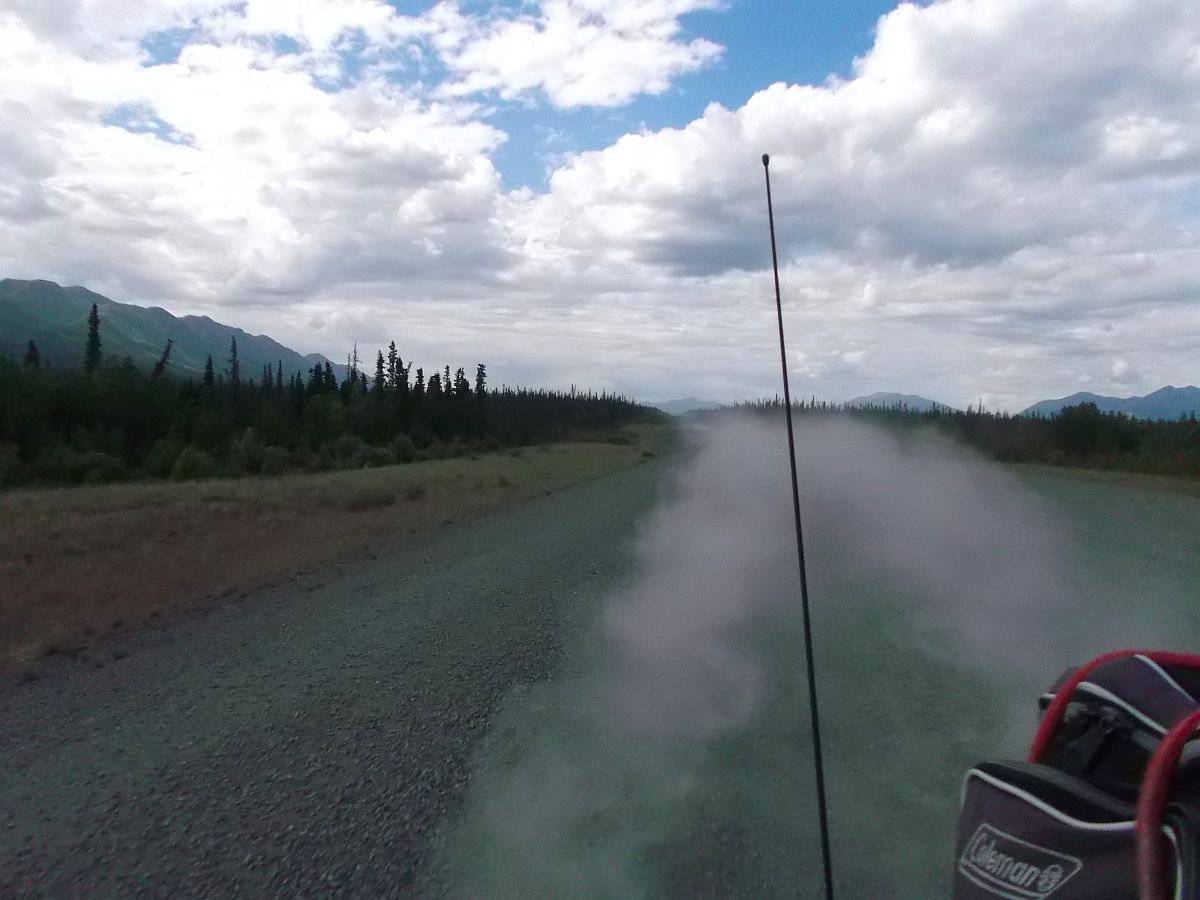 The breeze is blowing it our way. Time to close the helmet and vents for a few minutes!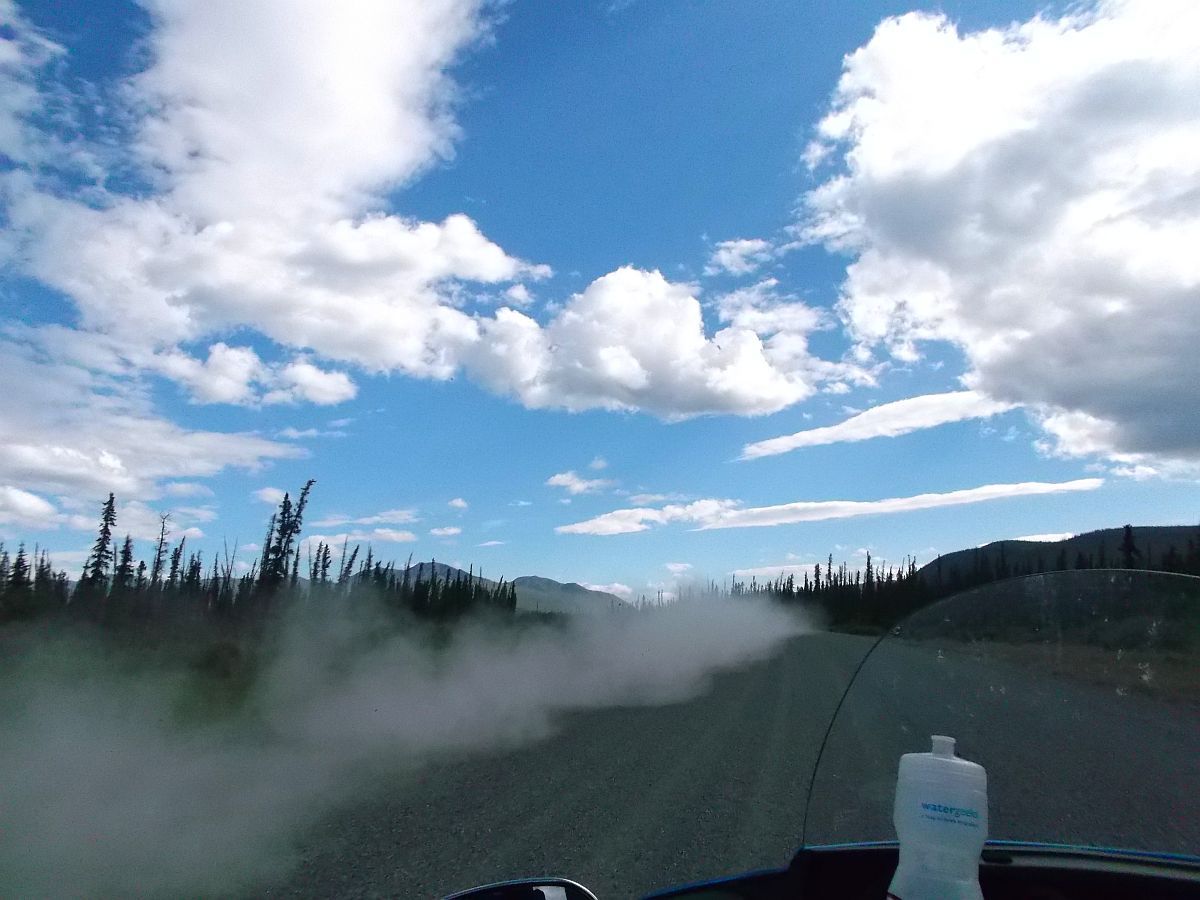 More in next post.