Left out of Frankfort, IL
Left out of Frankfort, IL yesterday morning.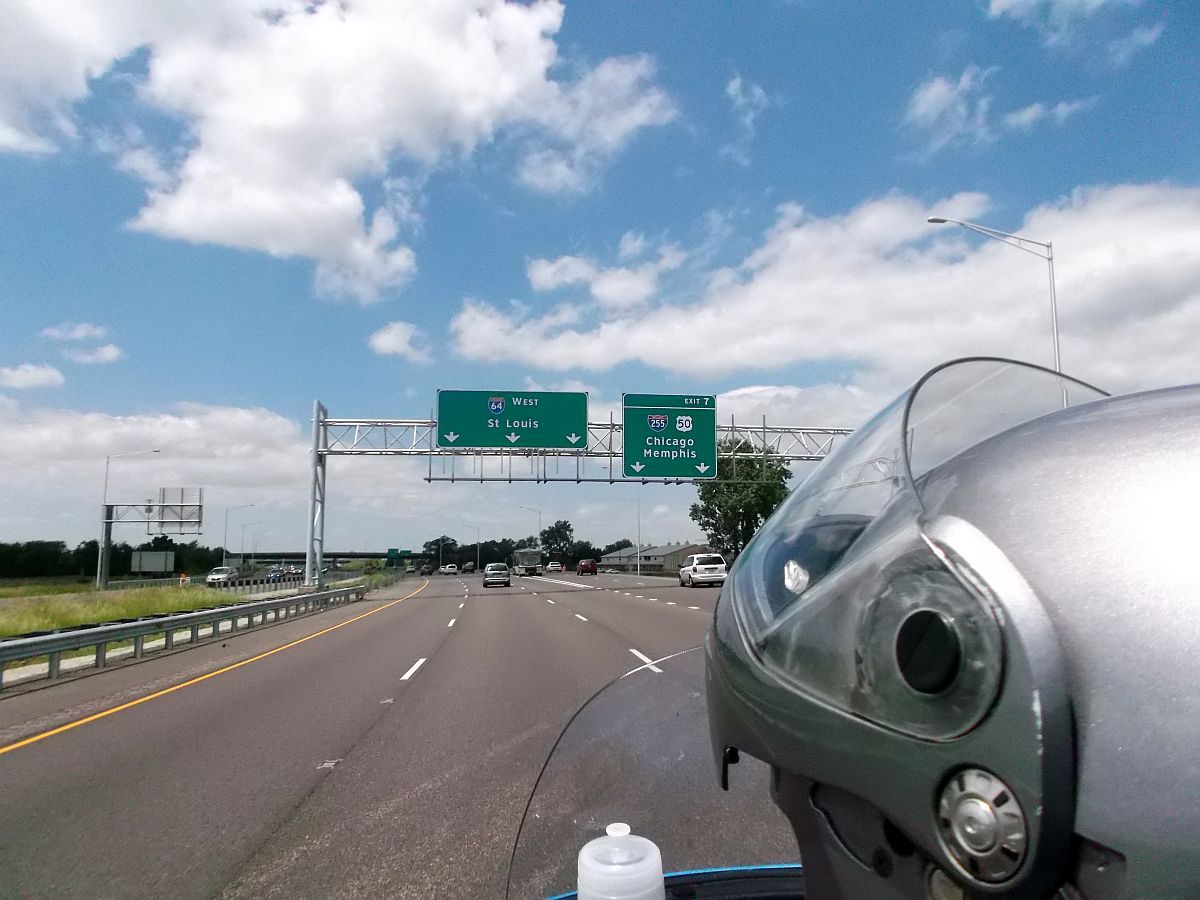 Serious road construction happening in St. Louis.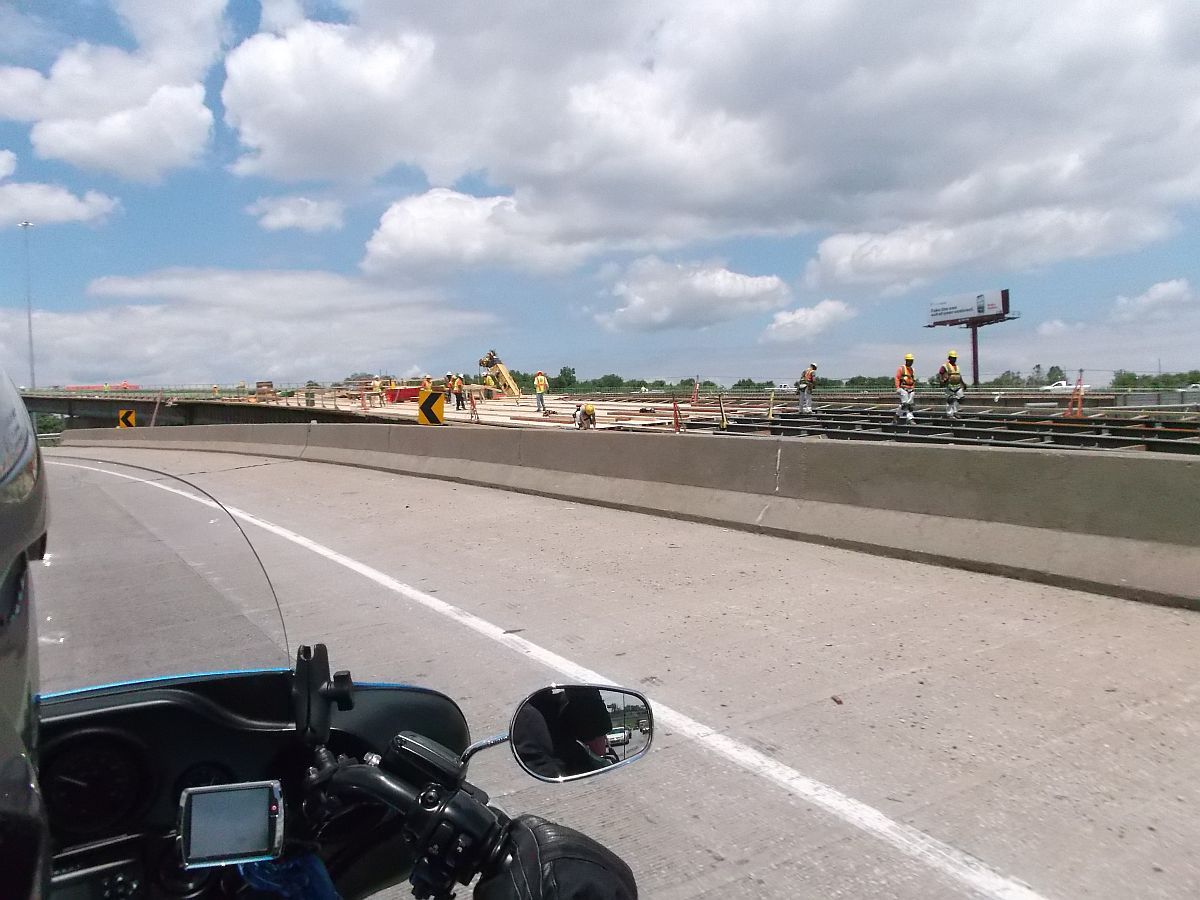 The Gateway Arch-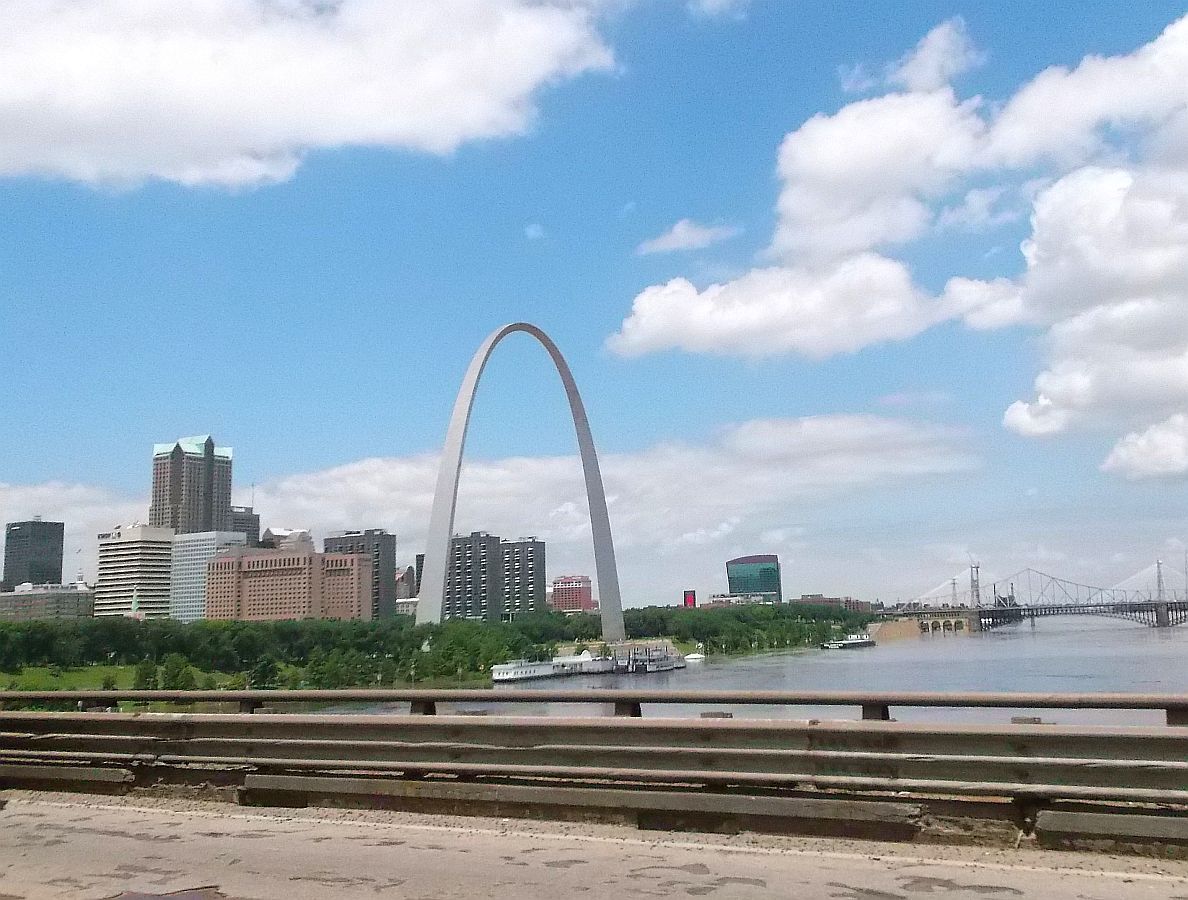 The closest we got to downtown St. Louis.

The weather was great...not cold, not hot. Last time we were in St. Louis it was sweltering...hot and humid.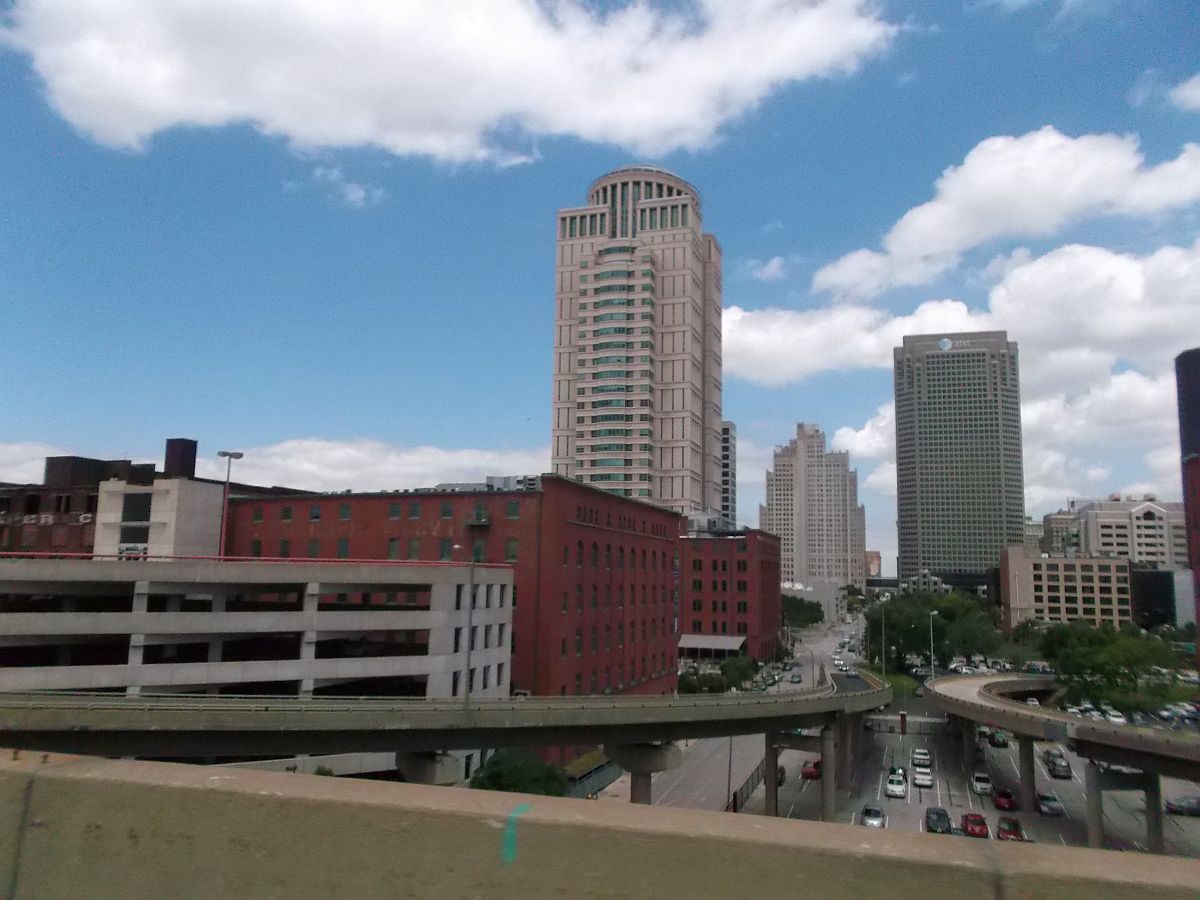 A lot of steel in this bridge...did not see much rust. :icon_beerchug:





A totally different bridge!

We are just pounding out the miles to get to Beartooth Pass, and then to our son & grand daughter in Missoula, MT.

After that we will begin taking some time and seeing new sights.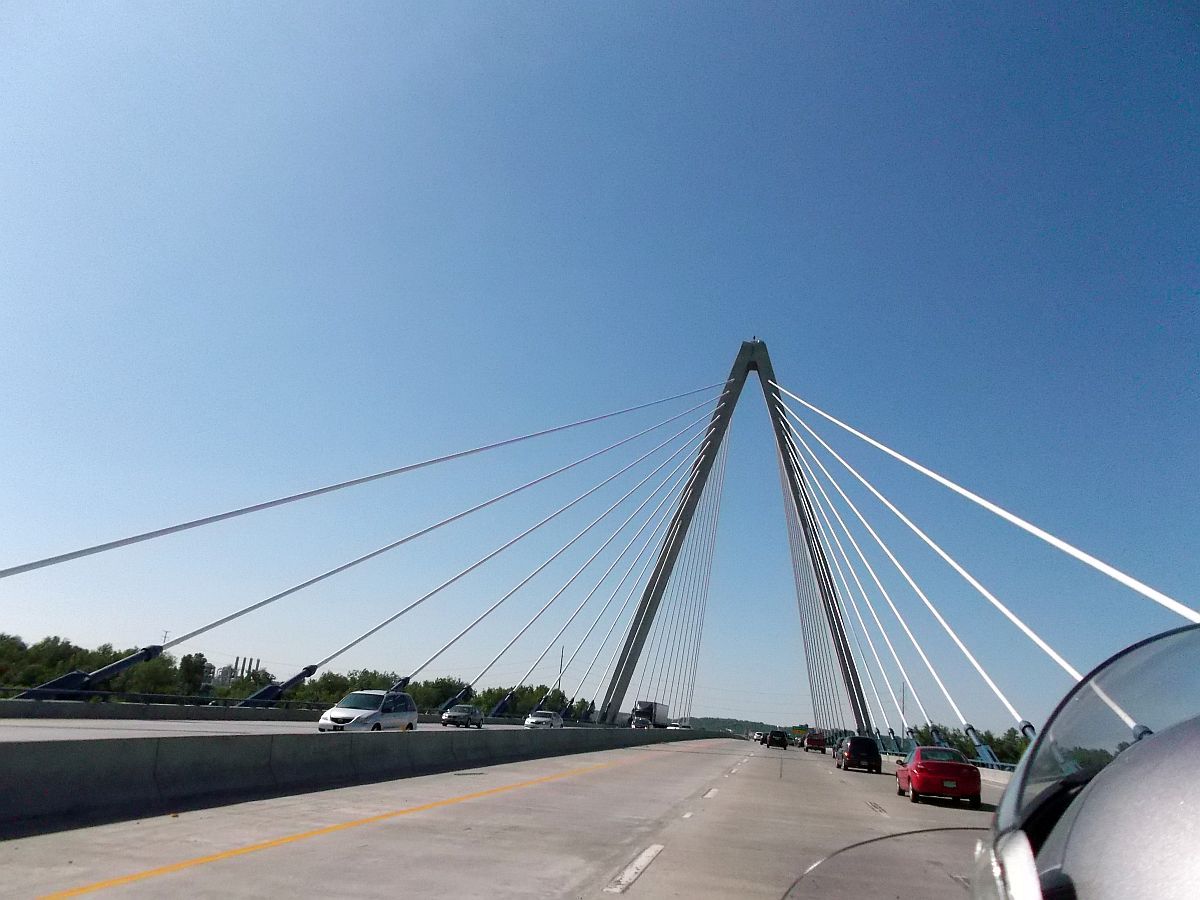 Some long shadows in Nebraska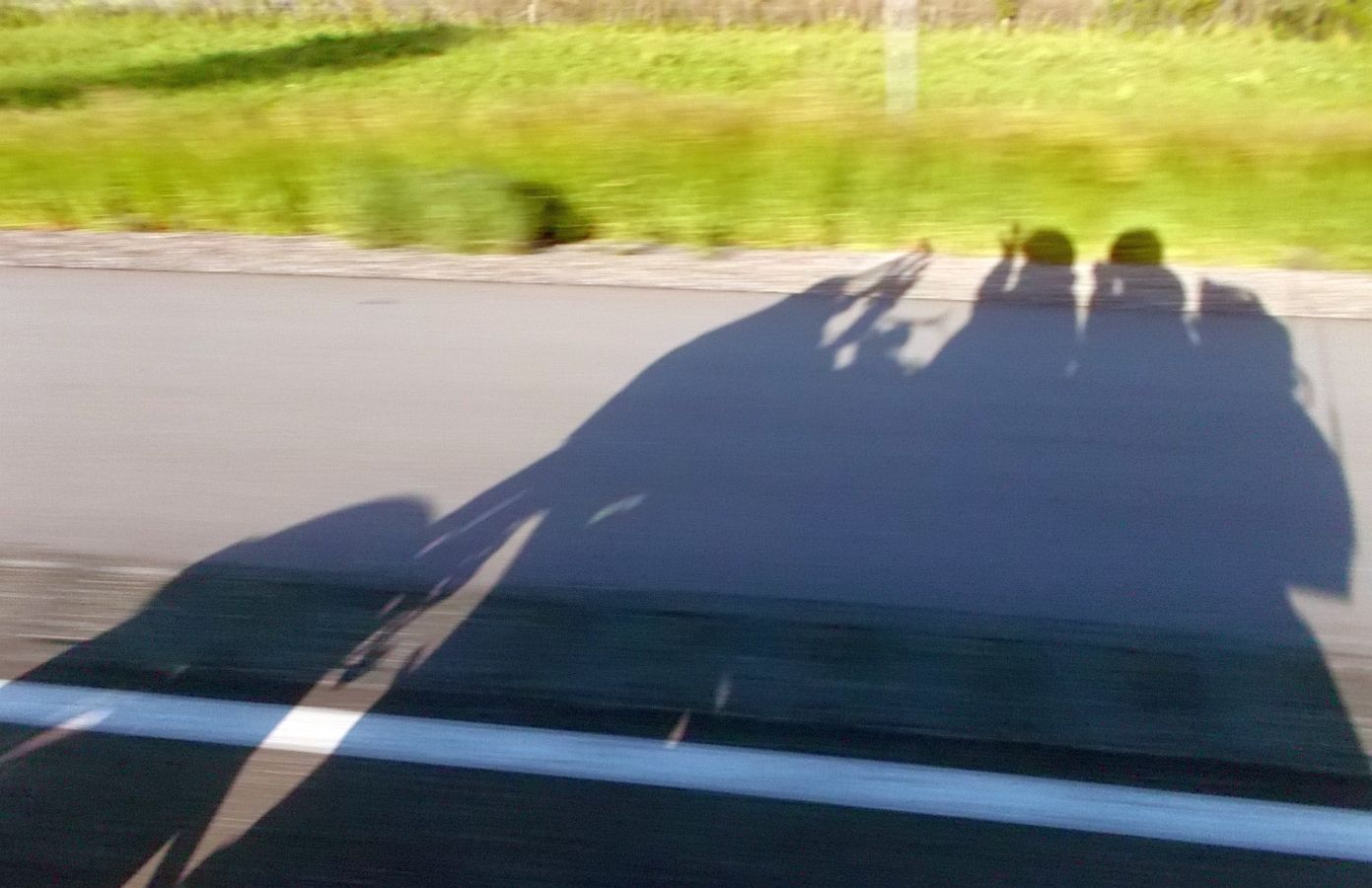 We were getting pretty bored and tired at the end of a 540 mile ride through mostly flat land.





Stayed in Council Bluffs, NE last night.

Did not even turn the computer on last night. Got something in my eyes along the road, so we had dinner, put some drops in my eyes, put some ice on to get the swelling down and hoped that I would not need to go to the doctor today.

I think it was something they were spraying in the fields.

Wore goggles today instead of sunglasses. Eyes are almost back to normal.

Back about 15 years ago I looped a bike doing some hill-climbing. Landed in some poison ivy face first. Ever since then my eyes have been a bit sensitive to irritants.
Left out of Council Bluffs NE this morning. It was a bit wet, dreary and cold.




We hit a few drizzles here and there, but missed the thunderstorms all along the way. :icon_beerchug: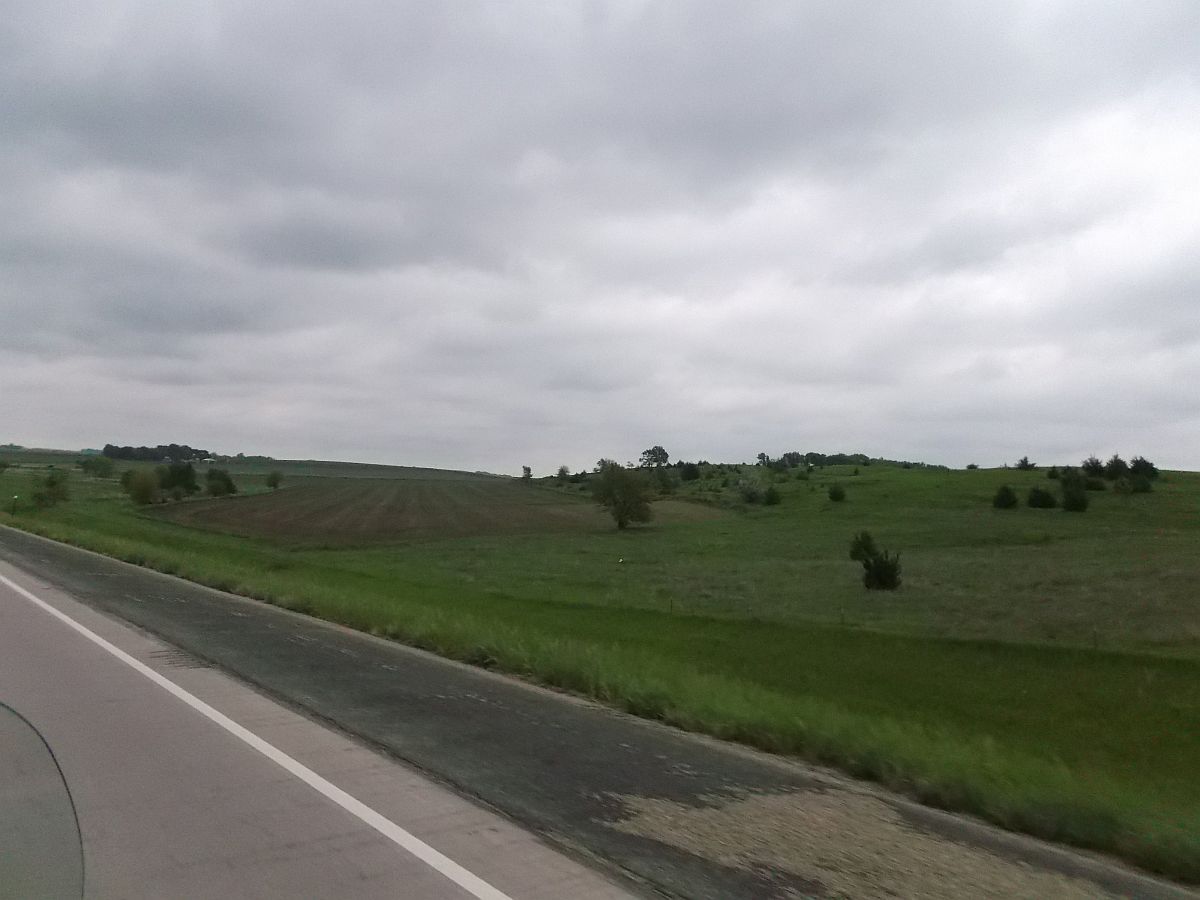 Early afternoon it cleared up somewhere in SD. But it got colder and when we turned west we were running against a 20+ mph headwind.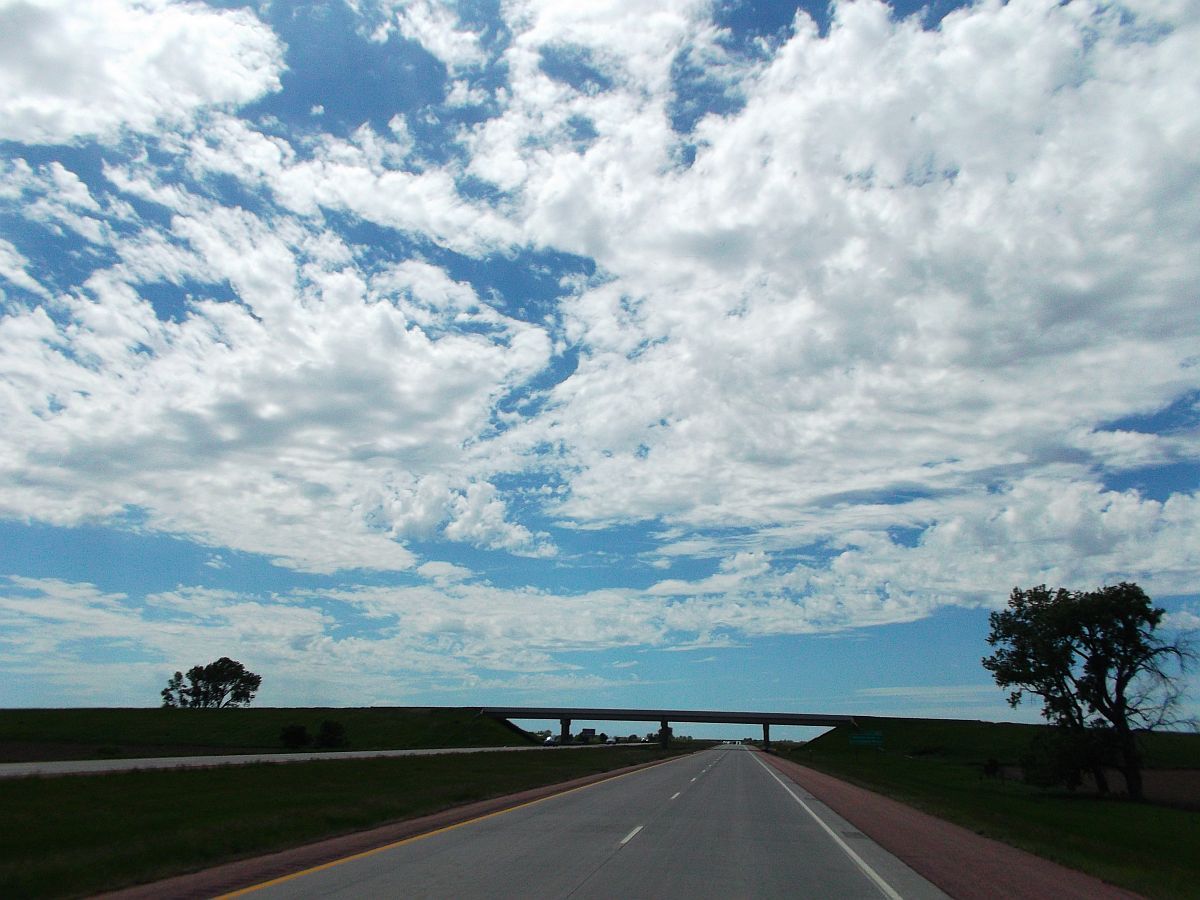 Gotta mention after running thru Tennessee, Kentucky, Illinois, Missouri, Iowa, Nebraska and South Dakota these last 3 days...The folks that live in the areas we rode thru grow a lot of food! Thank you!!!

We stopped in Mitchell, SD at Klock Werks. Makel showed us around their shop.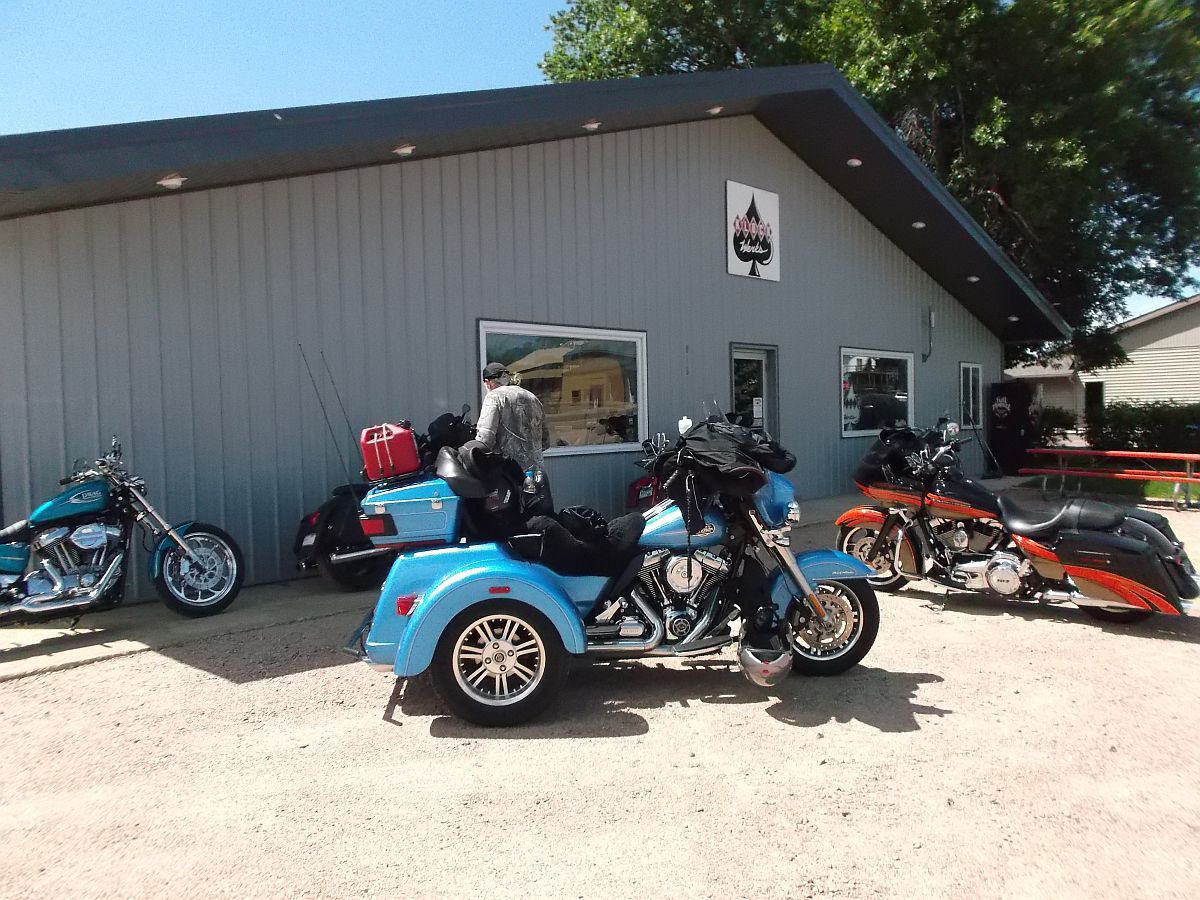 Triumph Trike that Brian is building to attempt a Trike Land Speed Record. Got to hear it run, sounds wicked.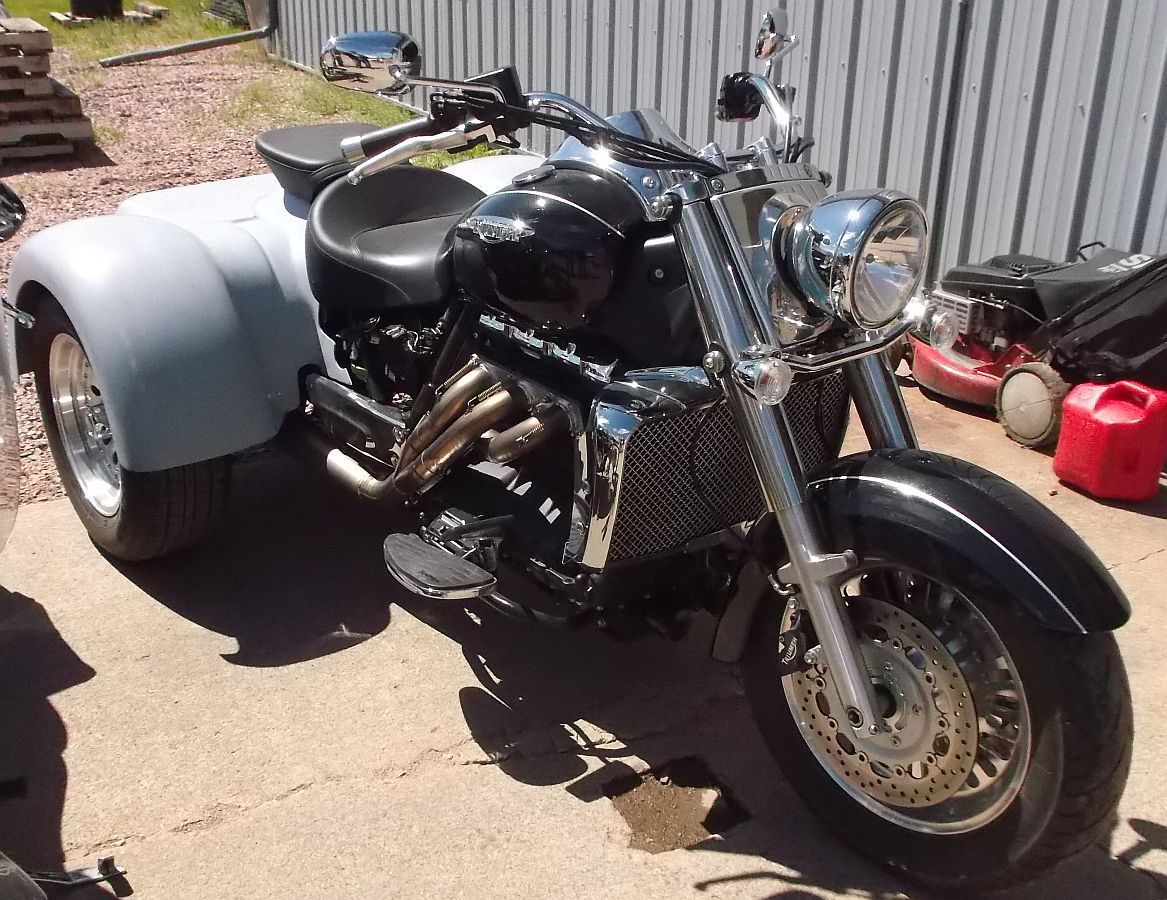 Poster they had up on a wall that Mary really liked.





Mary at the Dyno room.





Mint Green Road King-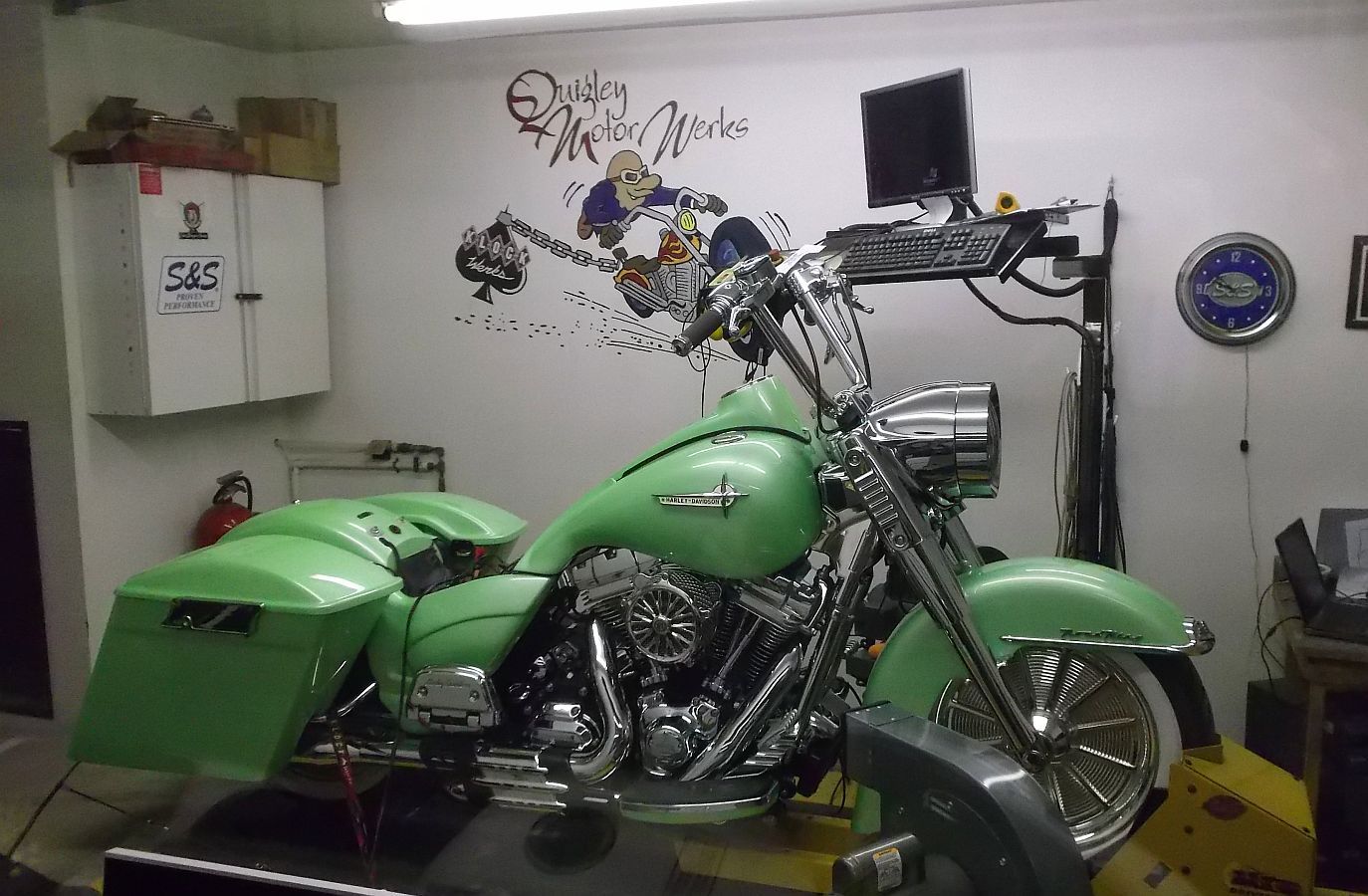 Back on the road toward Spearfish





It might not look it, but it was cold!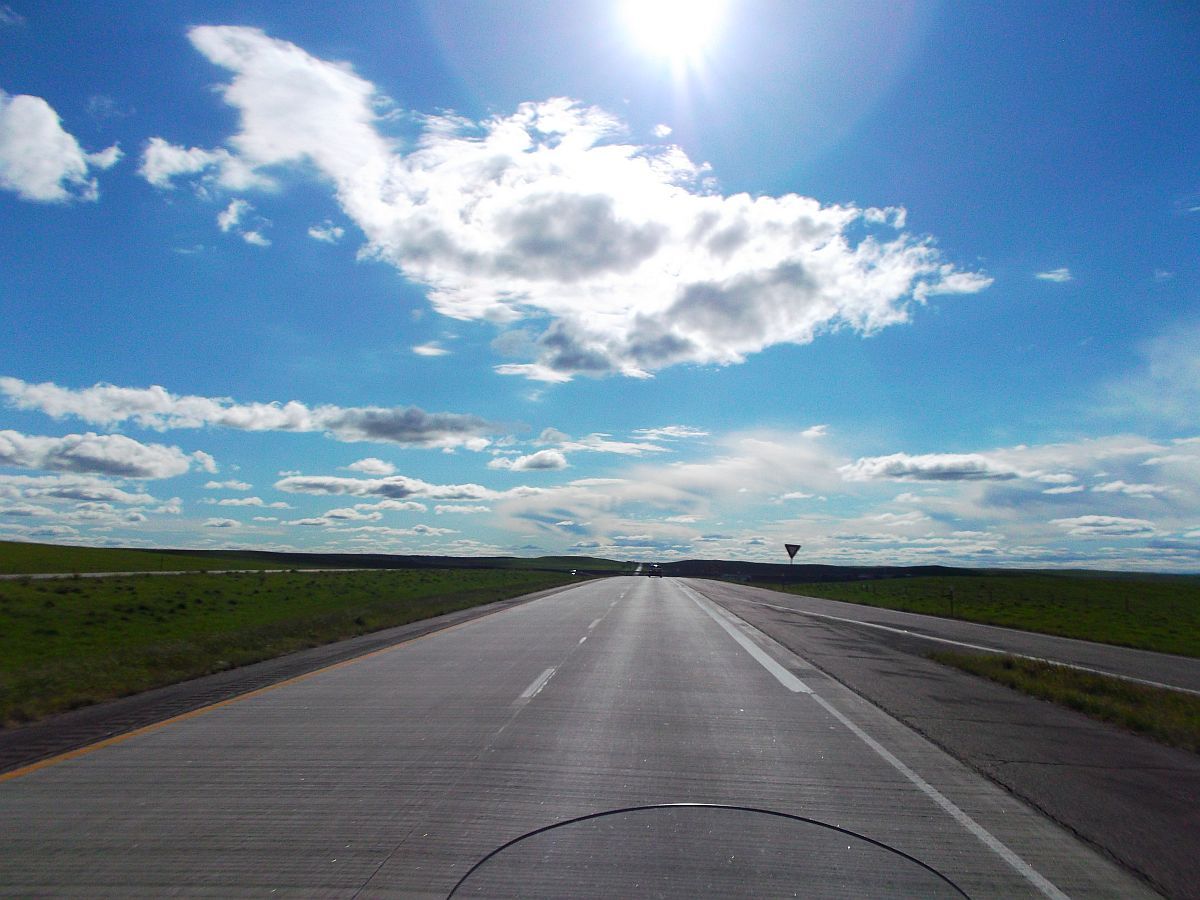 We're in Kadoka, SD for the night. Will hit old Spearfish Canyon road tomorrow on our way to BearTooth.