Meridian, ID to Missoula, MT Part II
I am sorry I have been so far behind in getting the rest of the ride pics up.
Been busy getting the Sporty ready for the Hot Bike Power Tour...and Custom work always seems to take more time than expected.
Heading out in the morning.
Starts in Little Rock, AR and ends up in Racine, WI. Will be 2000+ miles
I reckon there will be more than a few Trikes on the ride. Will get pics and post em up when I return.
Gonna be gone a week. This is what I'm riding.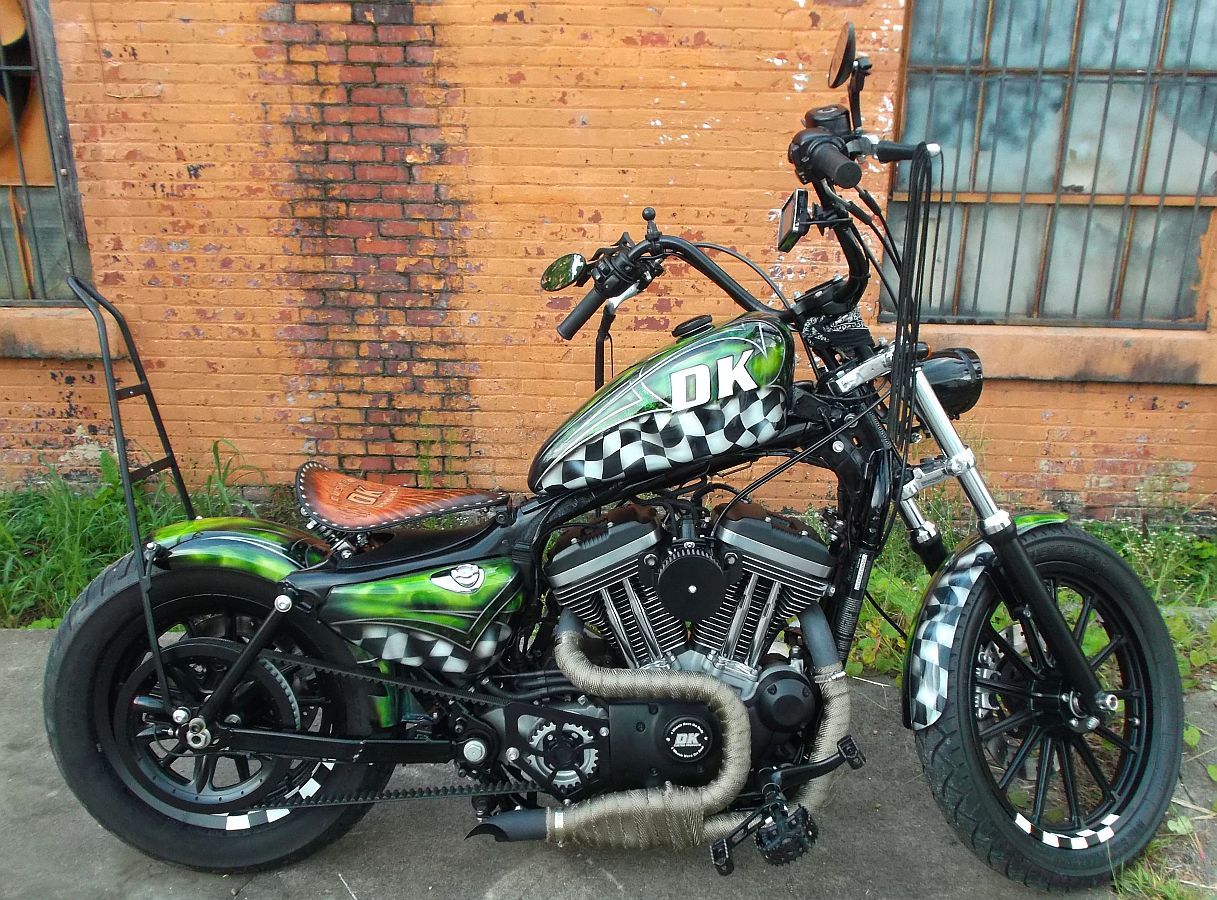 Will have a bag on the sissy bar and a roll above the headlight.
This is the opposite end of the touring spectrum from the ride Mary and I just got back from on the Tri-Glide.
After I return I will get the rest of the Alaska trip pics up.
Ok, FINALLY am able to resume the Ride Report from Meridian to Missoula.
This was a great day of riding!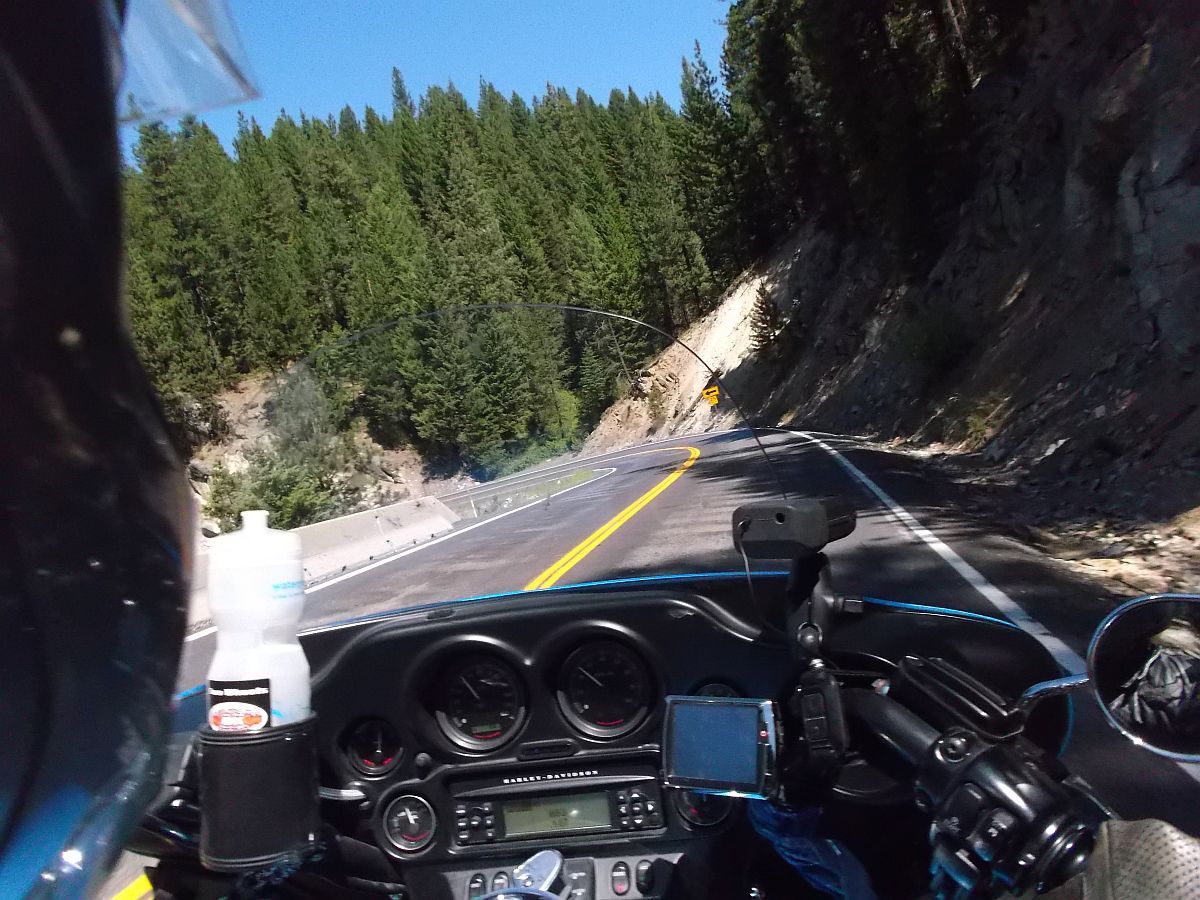 Mostly curves all day, but every now and then some straights to just kick back on.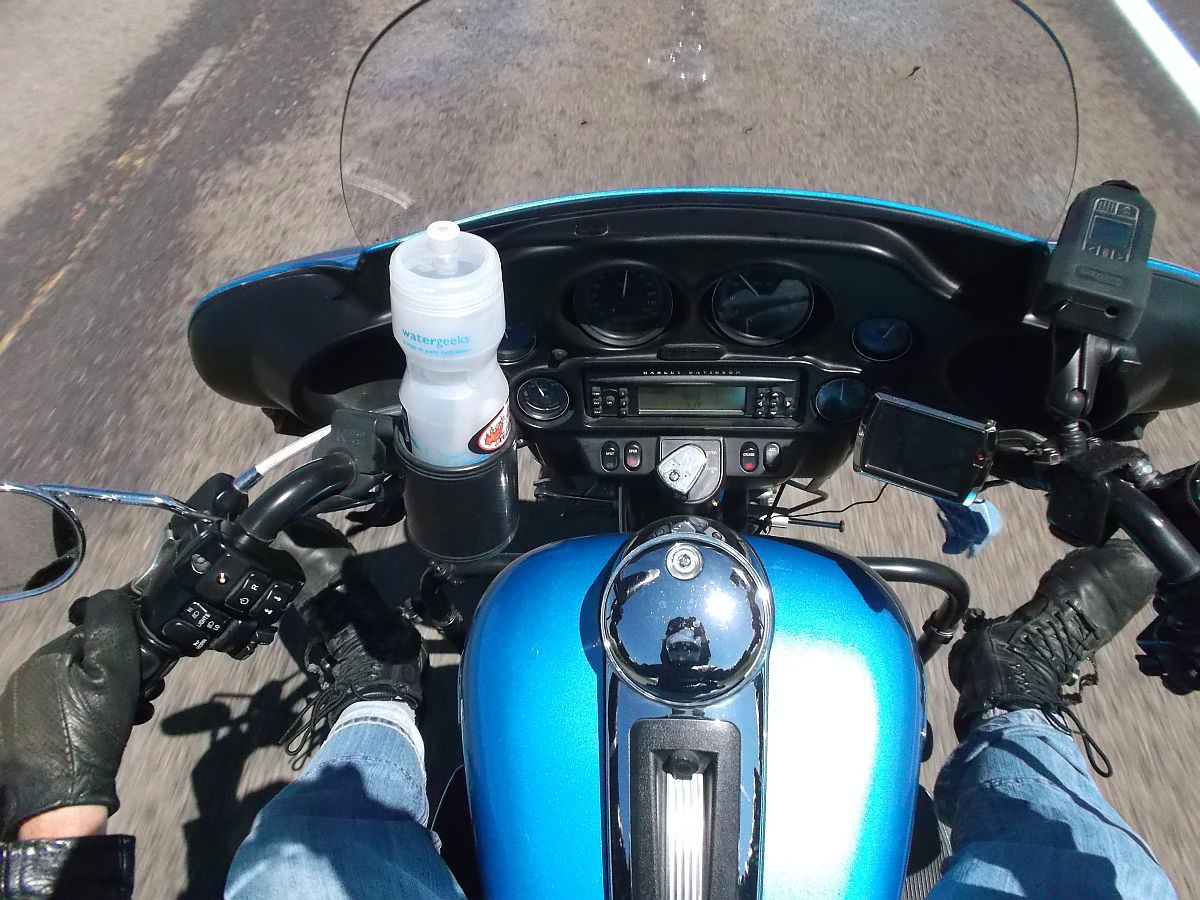 Huge variety in scenery and temps too.
This was a pretty warm section...and we are close enough to a fire that is burning northwest of us that we can see lots of smoke and smell it.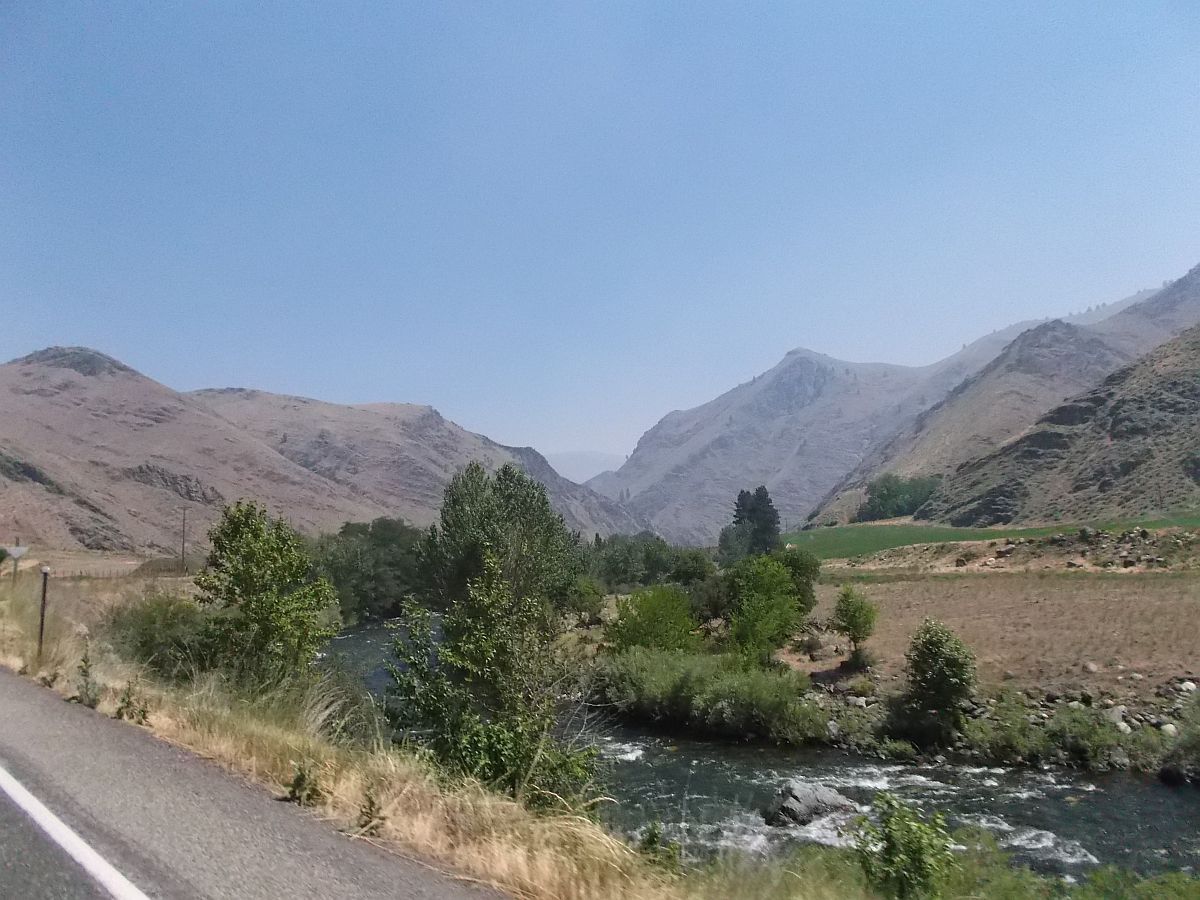 I forget the name of this town, we have been thru it before when it was packed with folks fishing the Salmon river.
Gas stop and calling the shop to take care of business.
Back on the road, more smoke and heat. After today we are trading our leather for the mesh.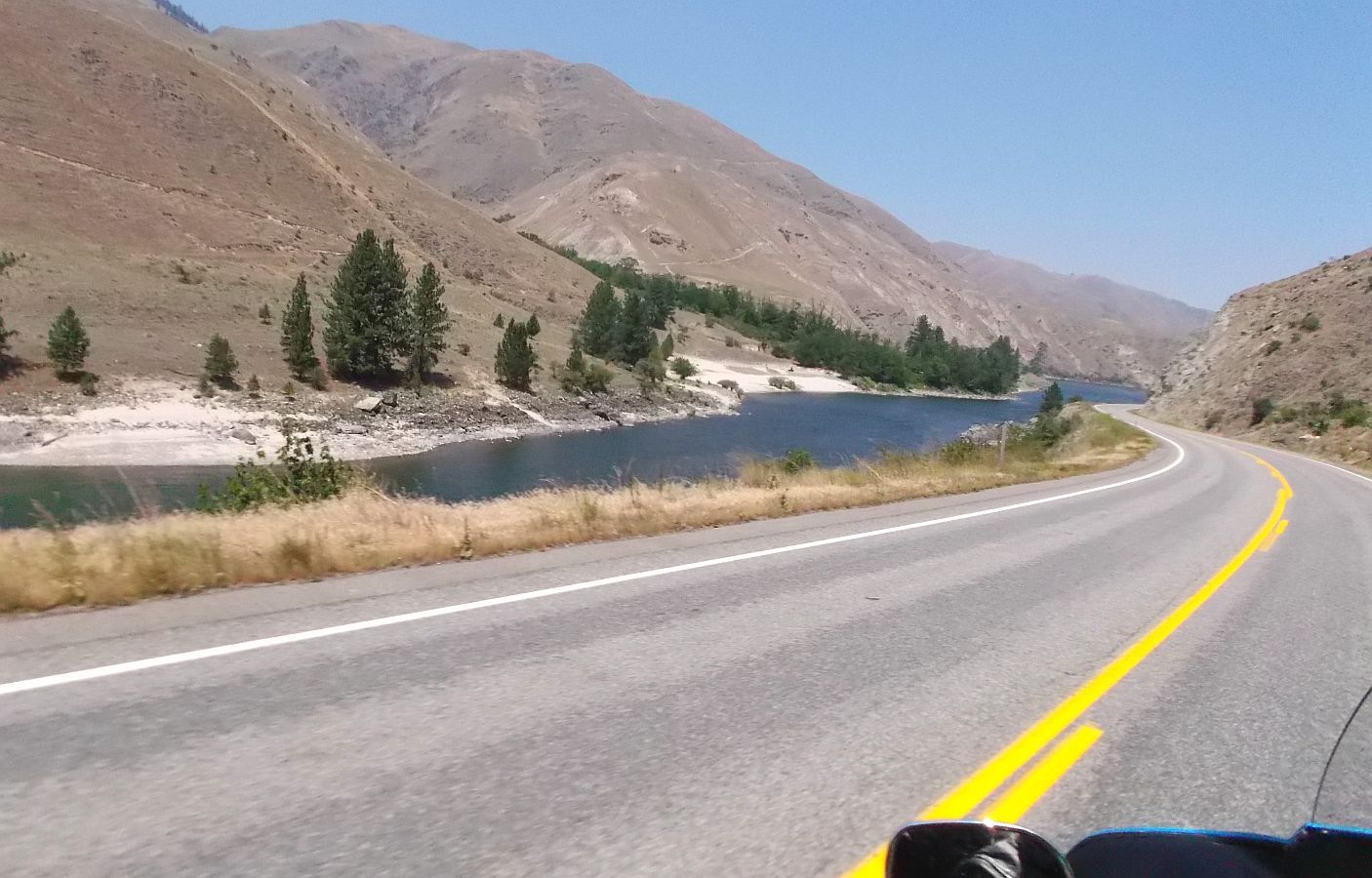 Idaho has some amazing roads and countryside.
Mary in the mirror!
That is a lot of road til we hit the forest again! Sure am happy we picked up the "Stay Cool" bandanas in Meridian.
Turning onto the 13...it is a short section of road, but pretty dramatic and fun to ride.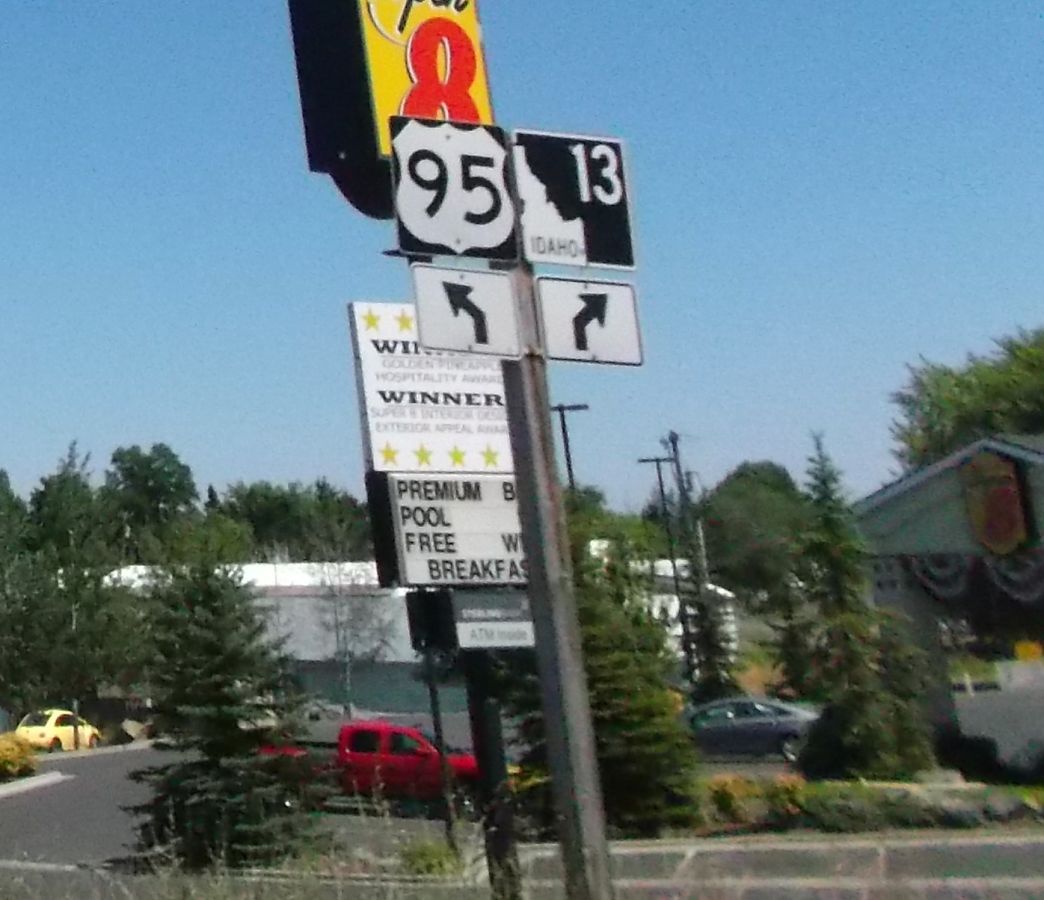 Hilarious name for a work-out center...but maybe not so good for business...no cars in parking lot.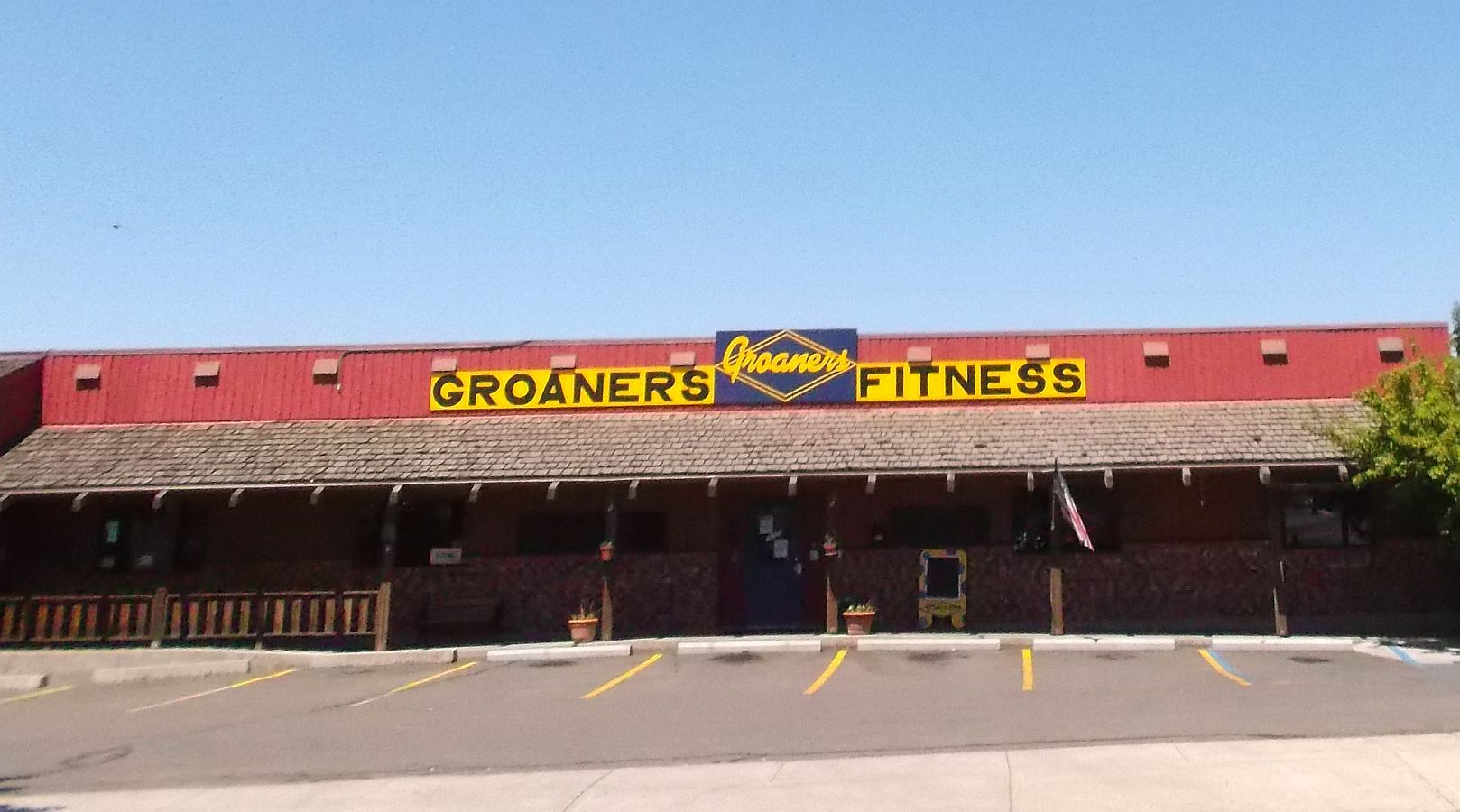 Barely got this sign! We've gone about 200 miles so far...but the last 170 are an amazing section of road.
13 is short, but steep and full of turns and drop-offs. Mary did not get a lot of pics...I was riding pretty aggressive and she was holding on more than usual.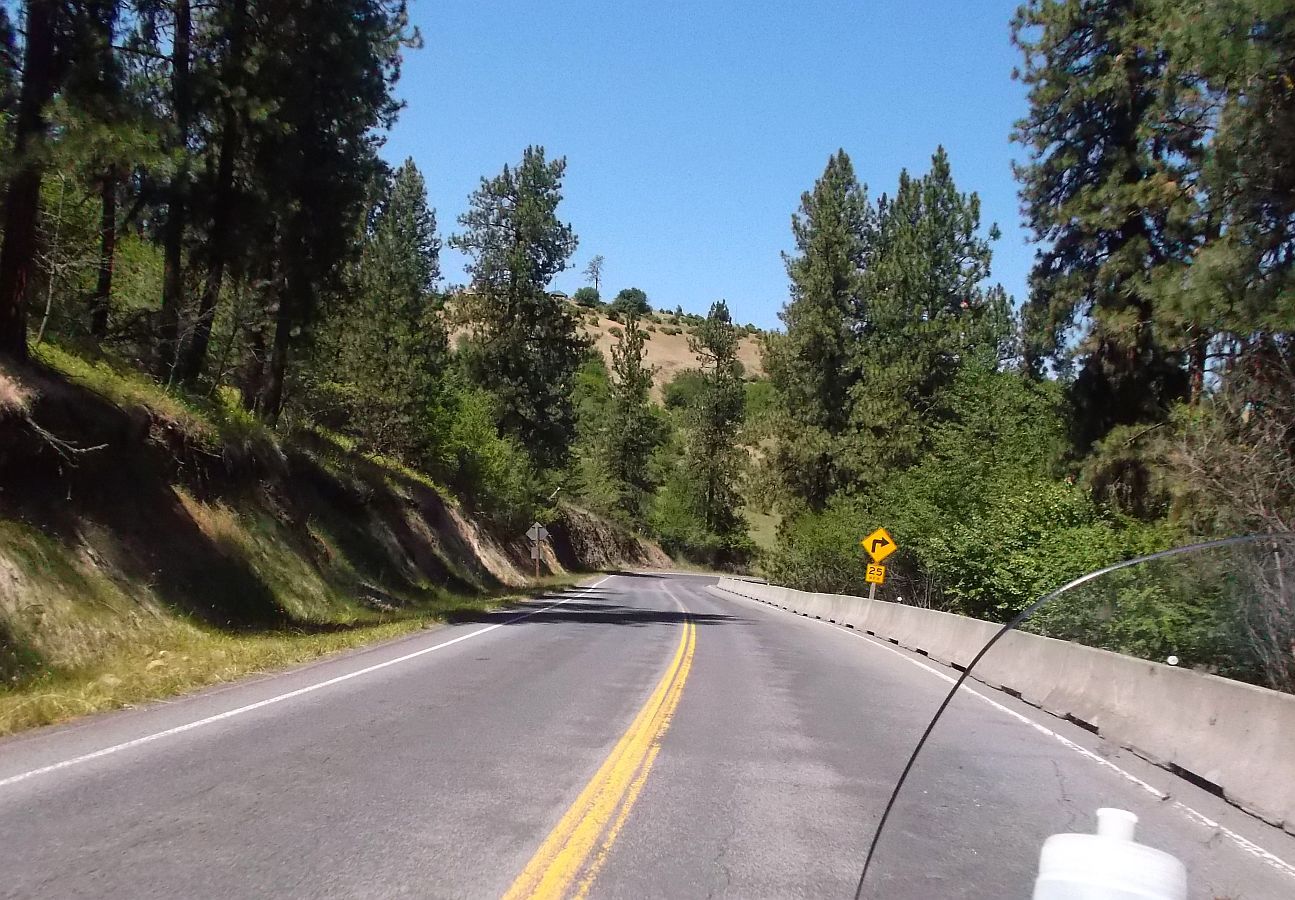 She used to be afraid of drop-offs, not so much anymore...great riding partner.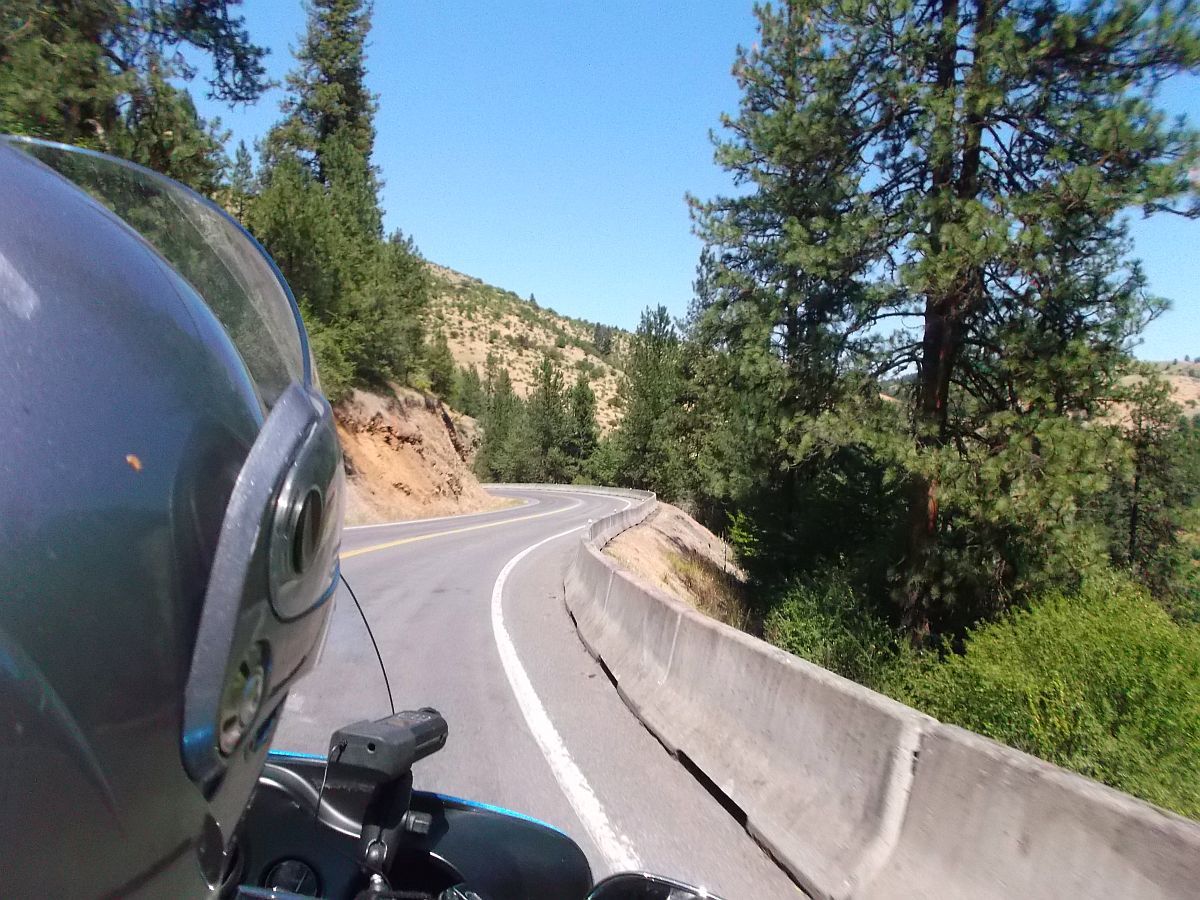 Fantastic scenery, very little traffic, and...
great roads!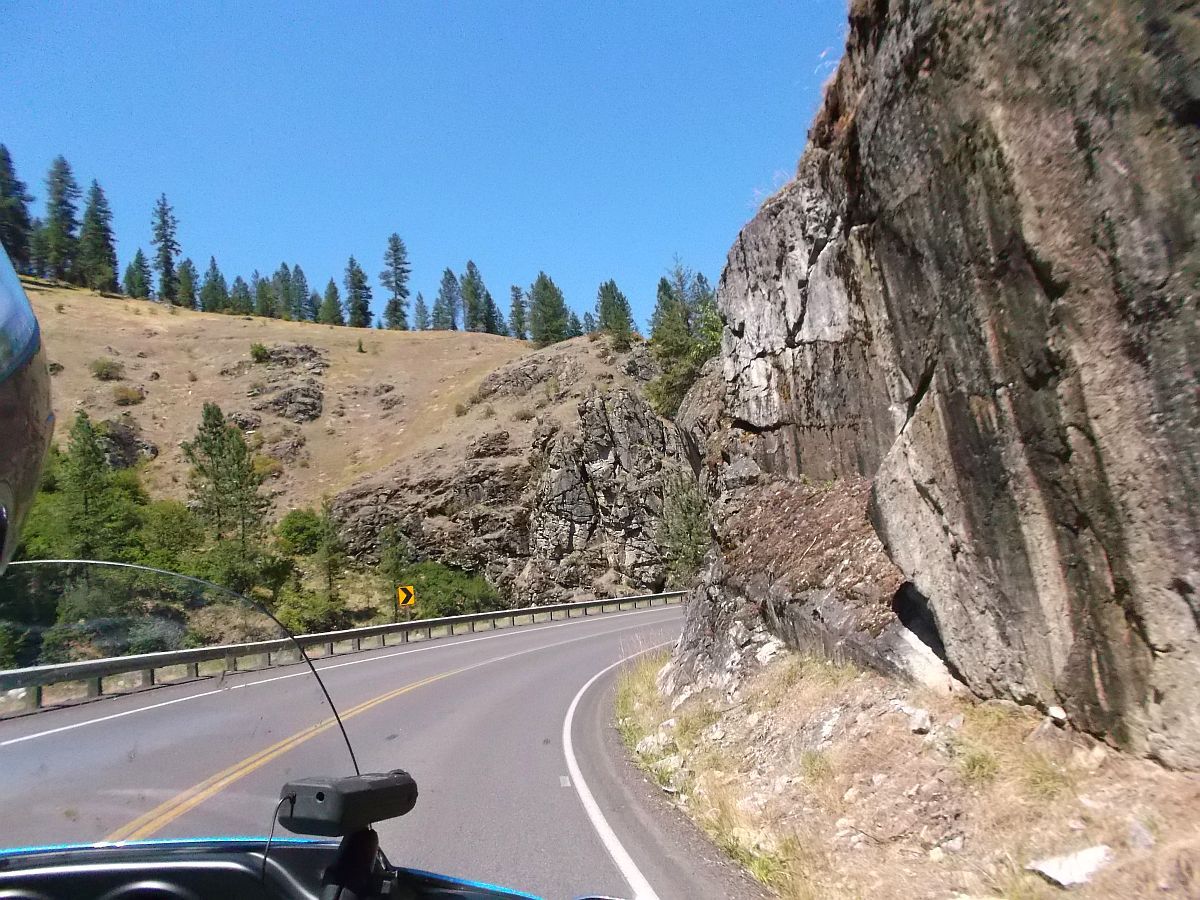 We pulled off to the side of the road to have a little picnic down by the river.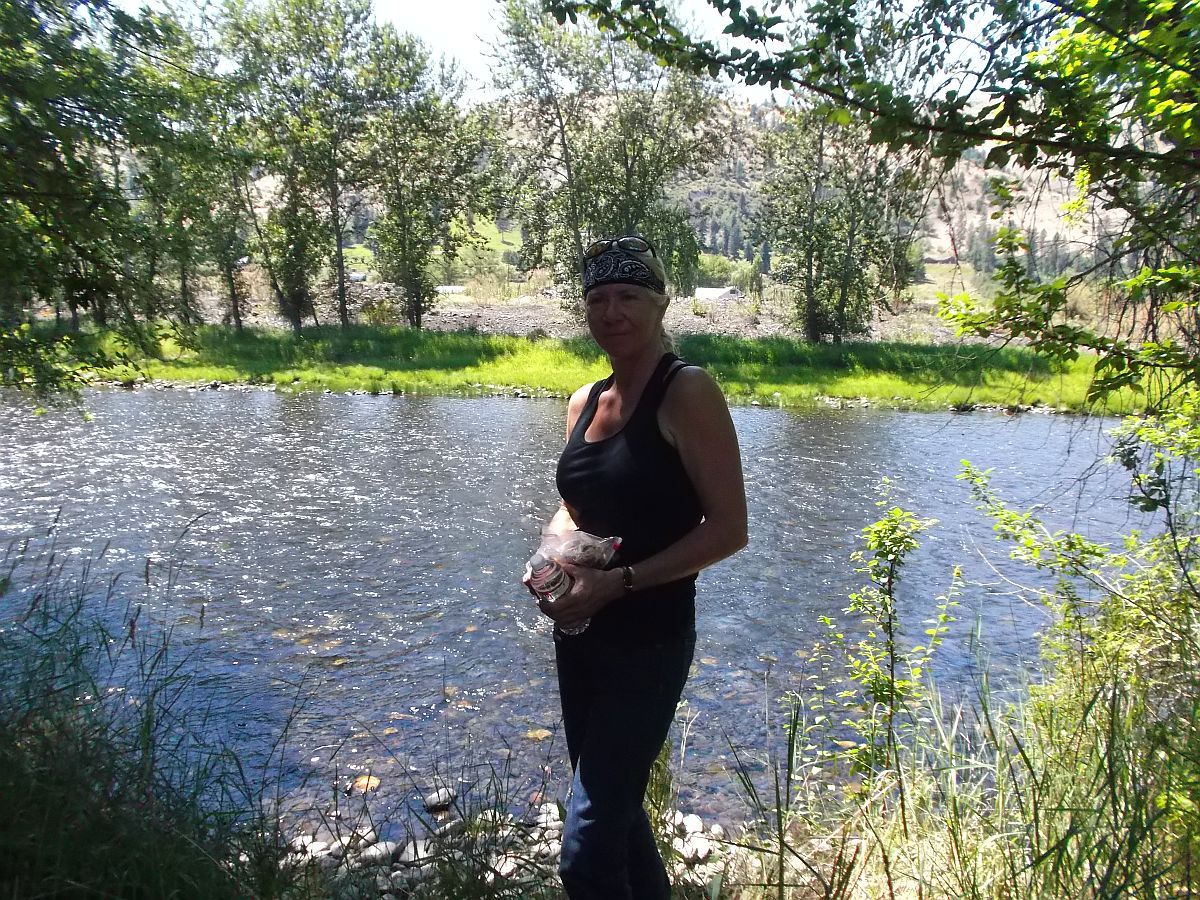 A year ago I could not have made it down that embankment...Dr. Kiel really helped my foot out so that we could enjoy stuff like this.
We got under a shade tree, and had some lunch...looking to the left....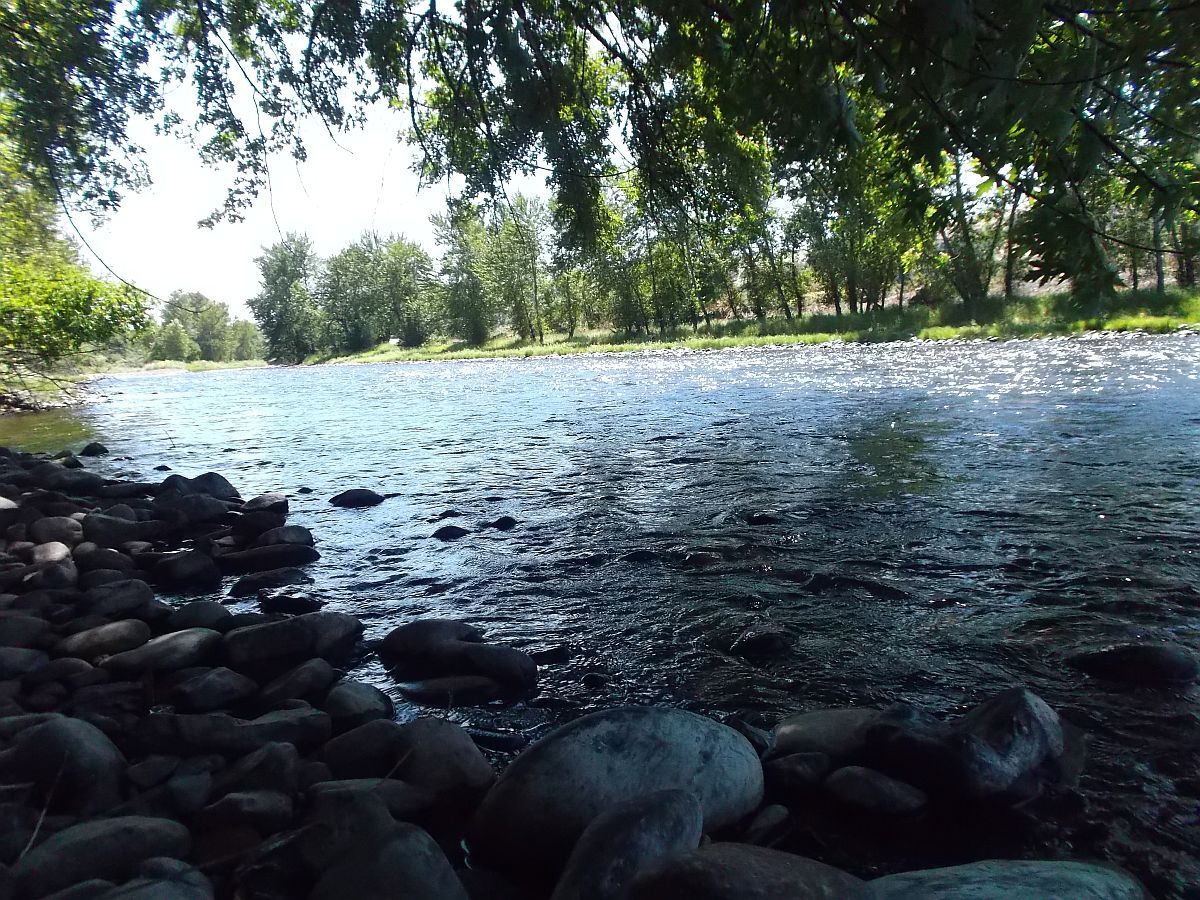 More in next post.