Nimpo Lake continued.
Nimpo Lake continued.
Mary taking a pic....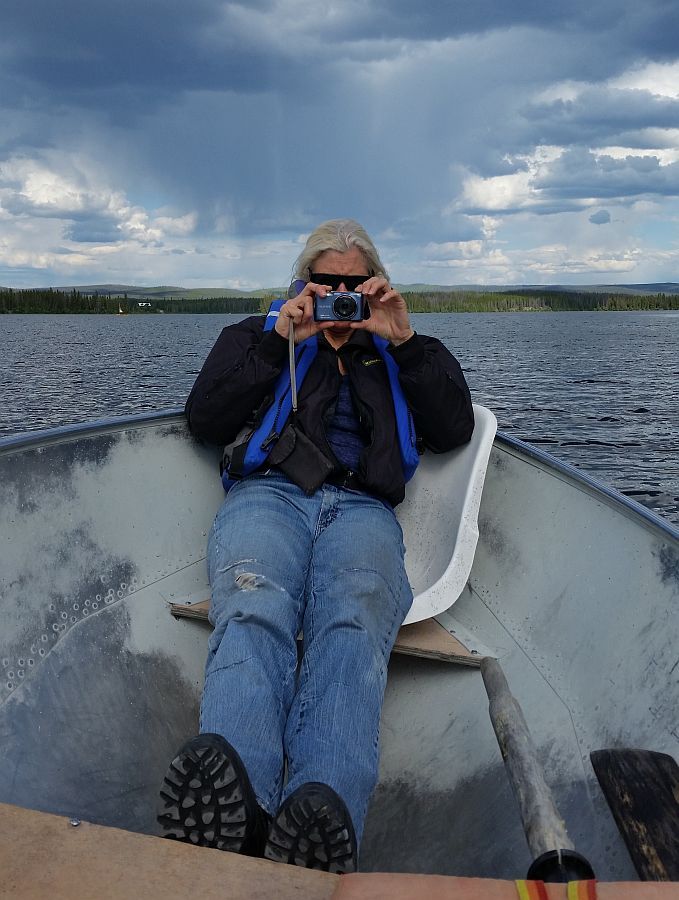 ...of me taking a pic of her.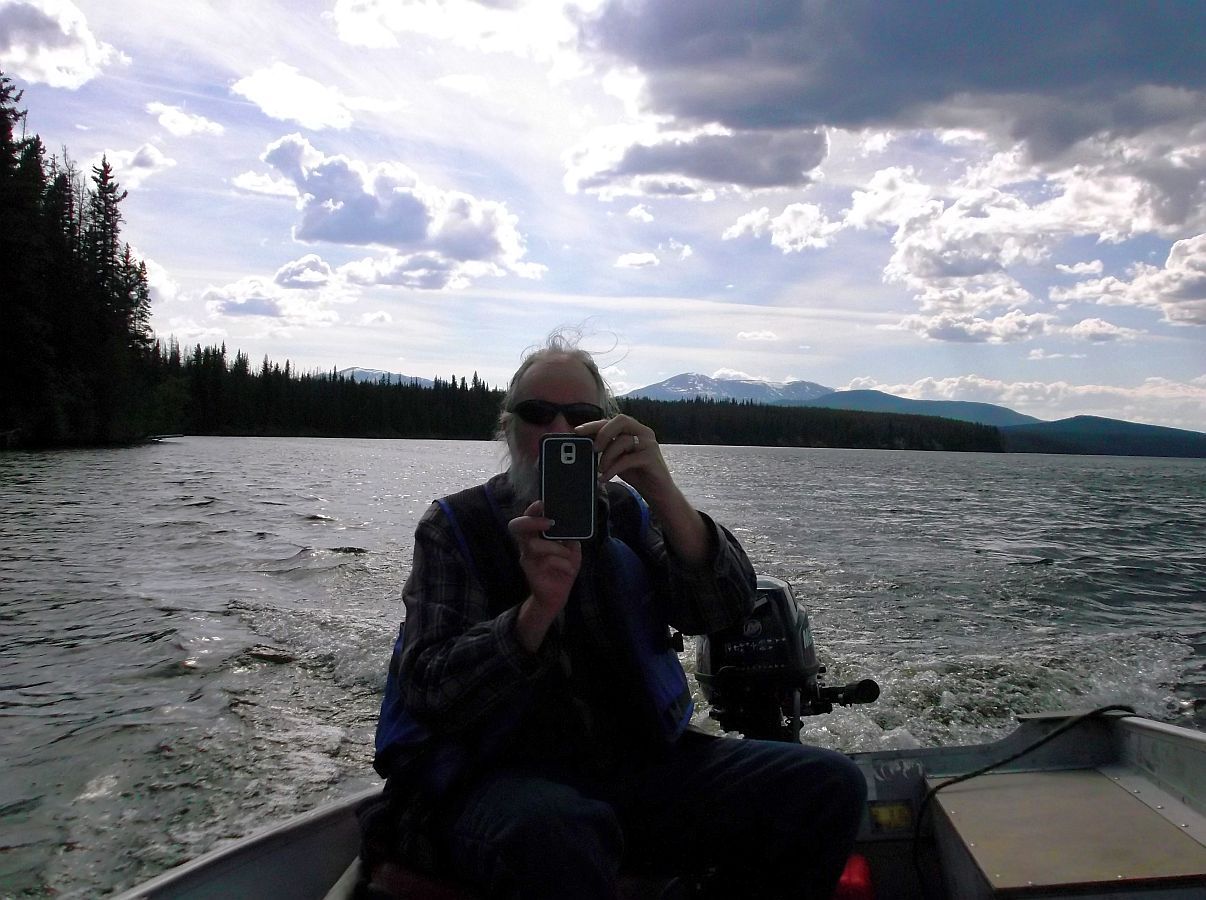 She is really happy out on the water.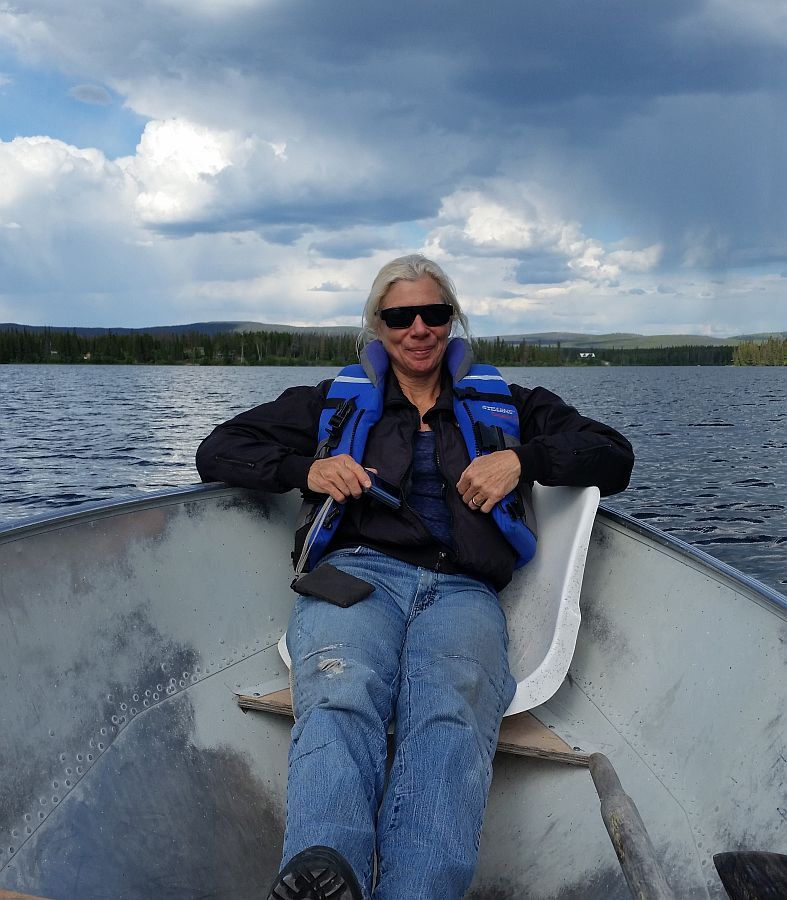 This is a large lake, we followed less than half the shoreline. Here we are cutting across, heading back to the cabin. This panoramic is not capturing 1/10th of the lake.

Putting along. Those snow/glacier covered mountains in the background probably have something to do with the water being so cold.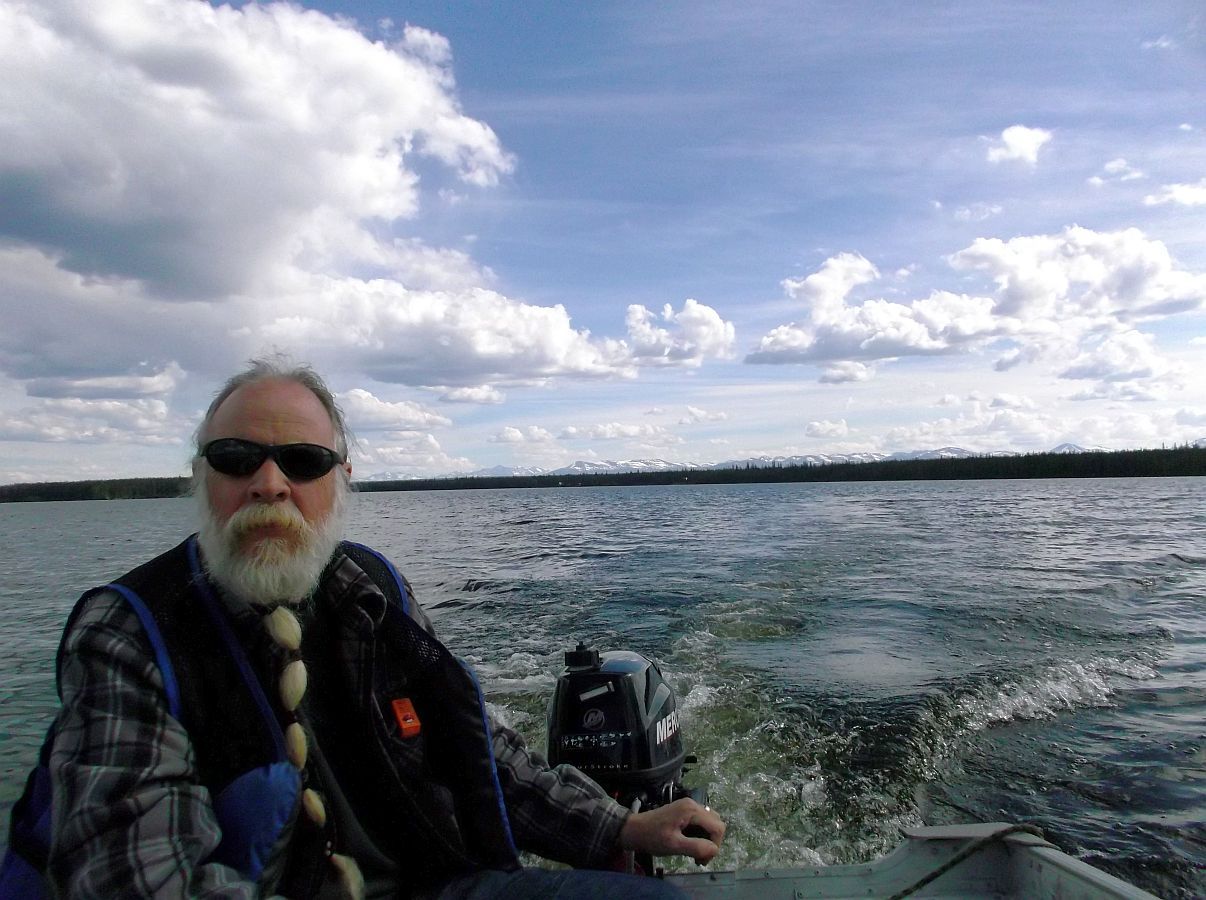 Almost back at the cabin.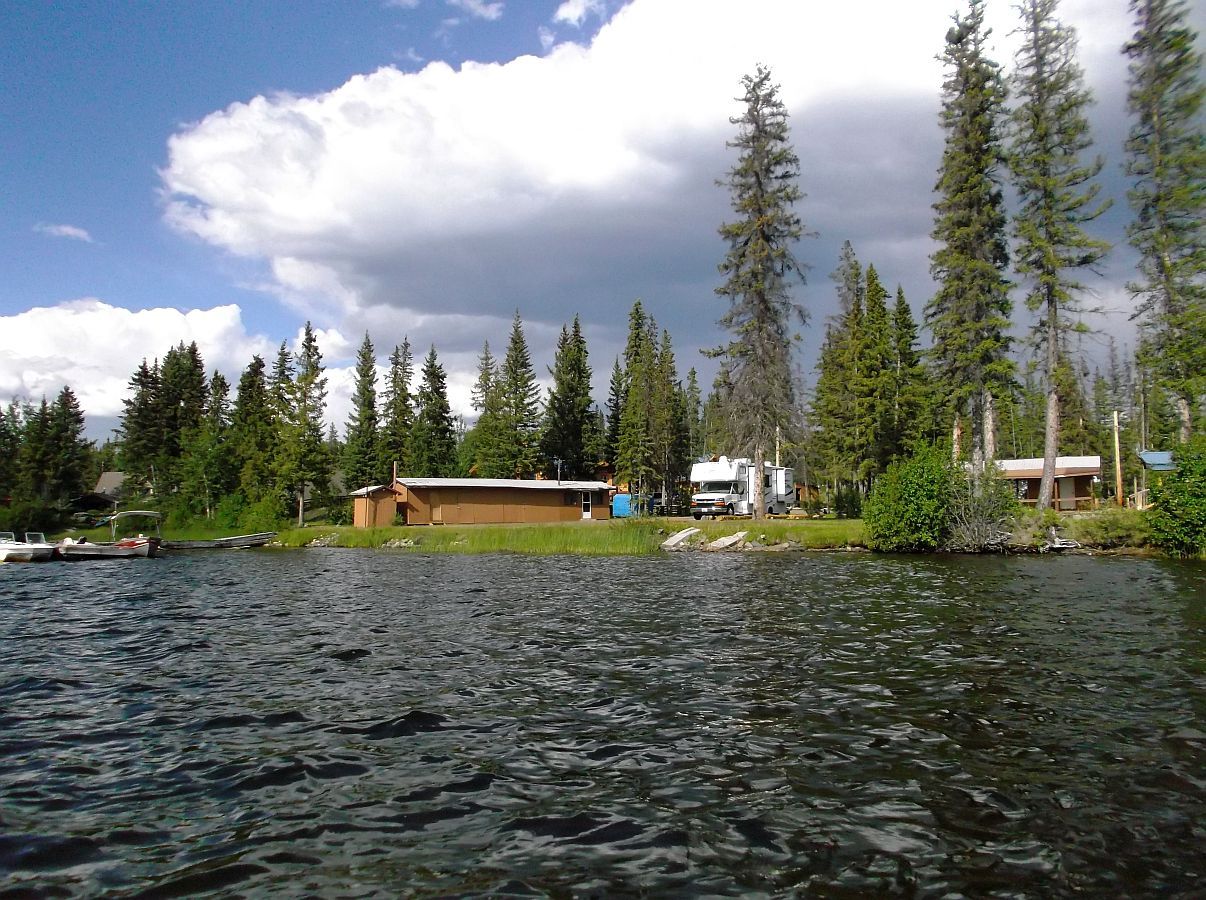 Back at the dock.
Today was a "red-letter" day. Fantastic, crazy, fun road, grizzly bear, and on a boat out on the lake....an early birthday present for Mary.
Tomorrow is her birthday, and we'll be on the road to Cache Creek.