Ok. Wow.
Ok. Wow. We have been in Canada 3 days and are blown away. Sitting in a log cabin in Jasper (which is nicer and less expensive than the motels in the area)starting to catch up.

Back 3 days ago we left out of the border town, Grand Forks, to go meet up with Katie in Salmon Arm.

This was the view from the motel door.





On the road to SA.





The roads, scenery and vastness of Canada are amazing! We are having the time of our lives.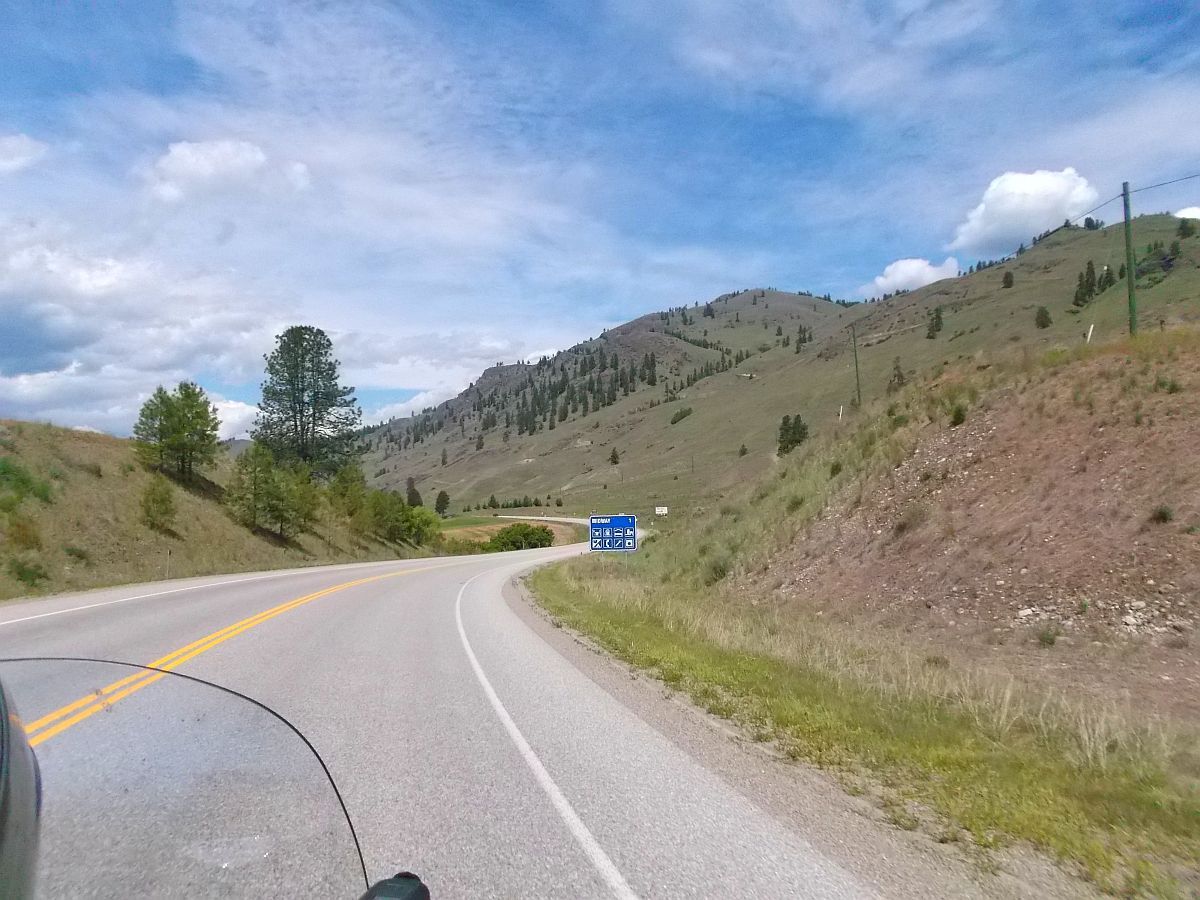 Stopped in Rock Creek for some gas. Area map on side of the building.




Katie confirmed that the main industry in the area is logging. We saw plenty of these!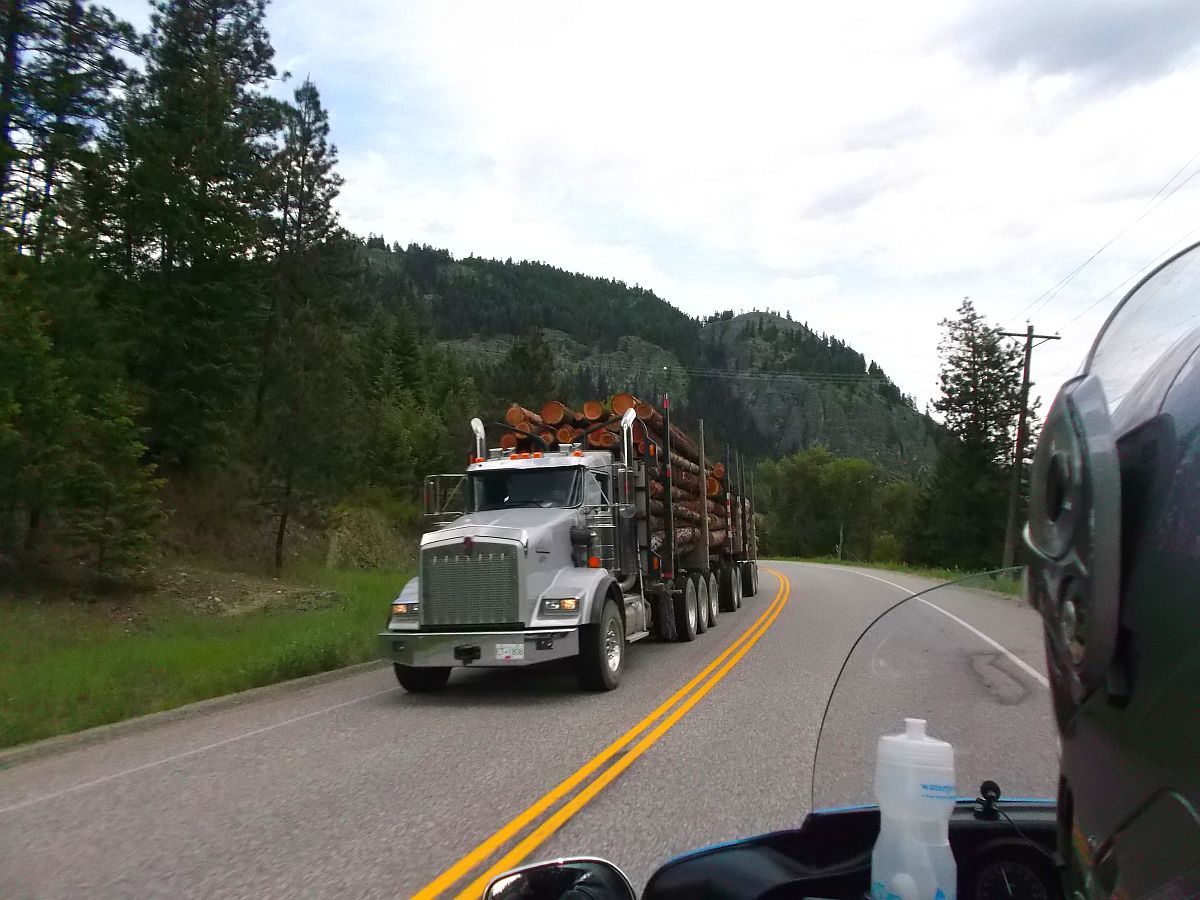 Cruise control has many uses....Cleaning the lens of the video camera before some twistys!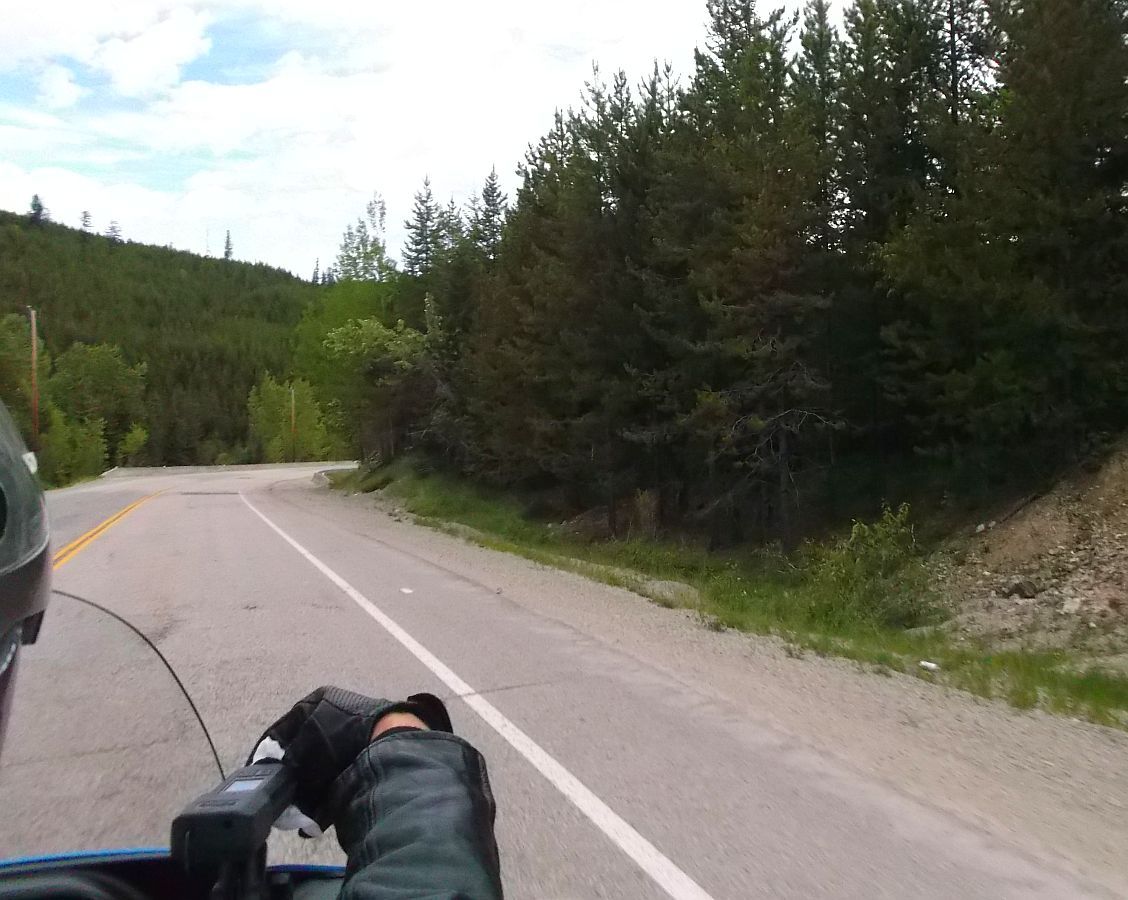 The creek changed directions/overflowed...that used to be the front yard, and the water is 2-3 foot deep at the garage and house. Bummer.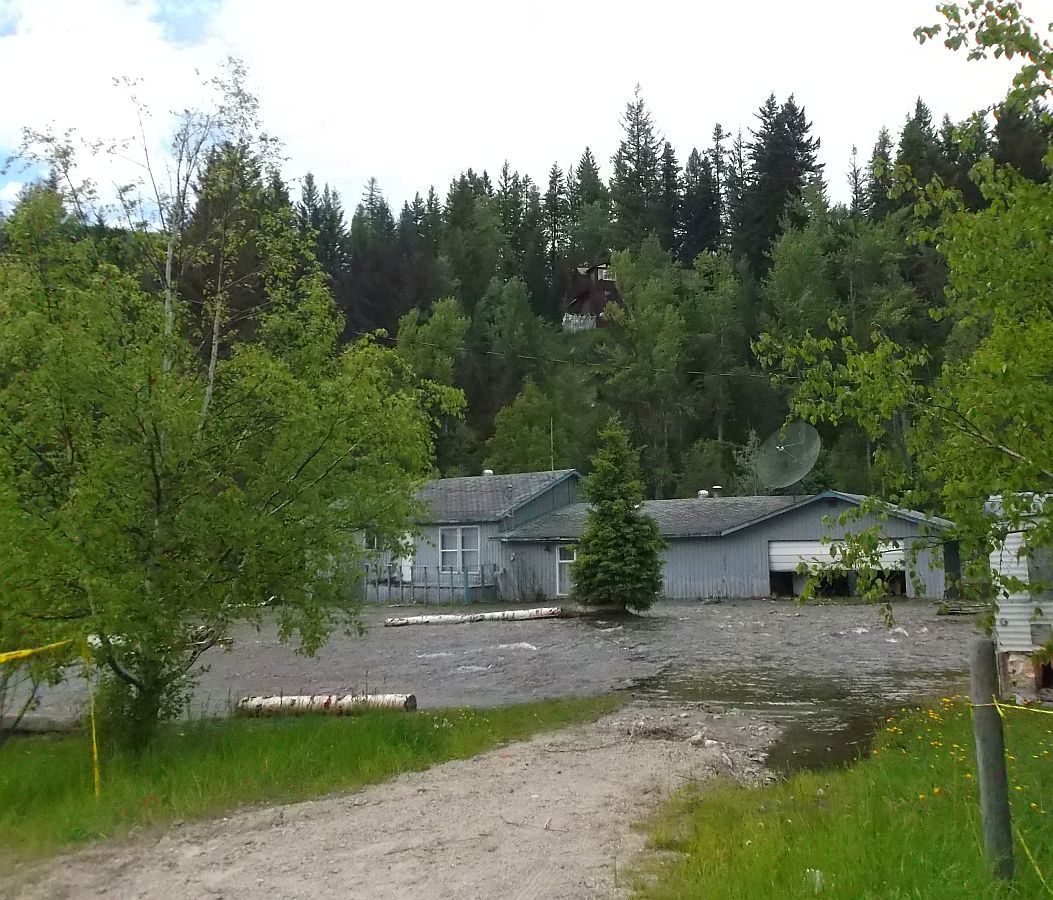 I think part of what takes so long to do a report each day is that Mary takes a couple hundred pics a day...and they are all good. Can only post up a few. Great riding!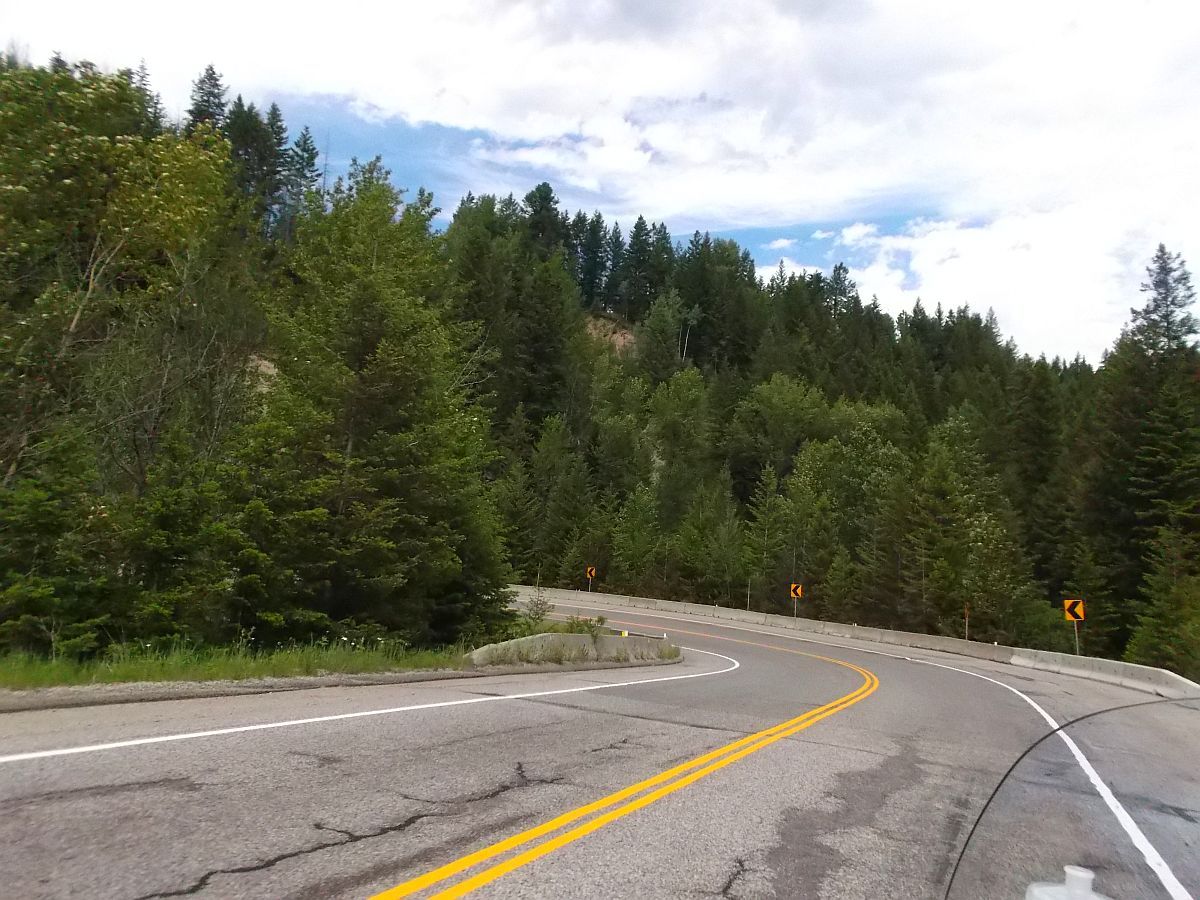 At Salmon Arm! Gonna see Katie in a bit.


Katie took on a nice tour around part of the area. We hit rain a few times, not too bad or cold though.

That's steam coming up off the road. (Where Katie lives is MUCH warmer than the glaciers we've been riding thru the last couple of days)




Riders paradise!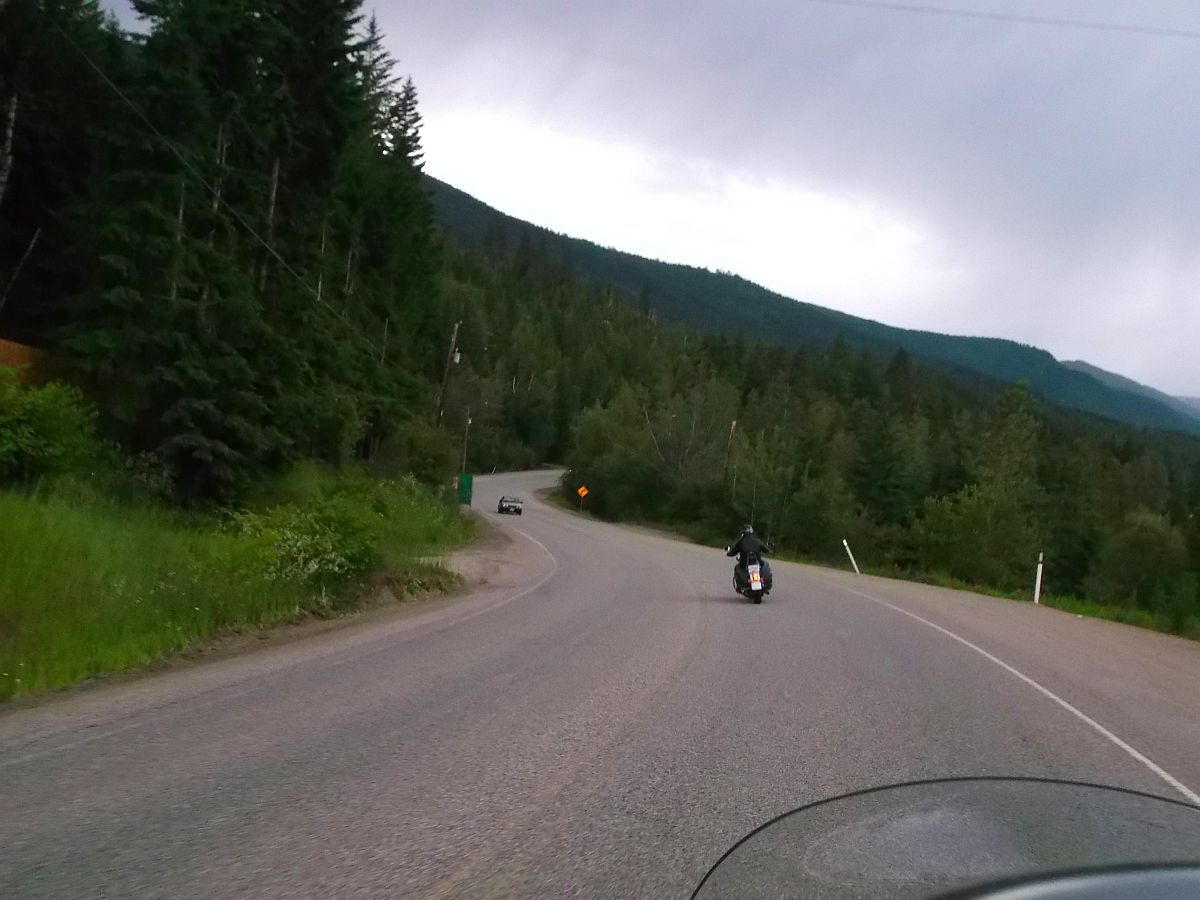 Coming back into town after seeing a small part of the lake.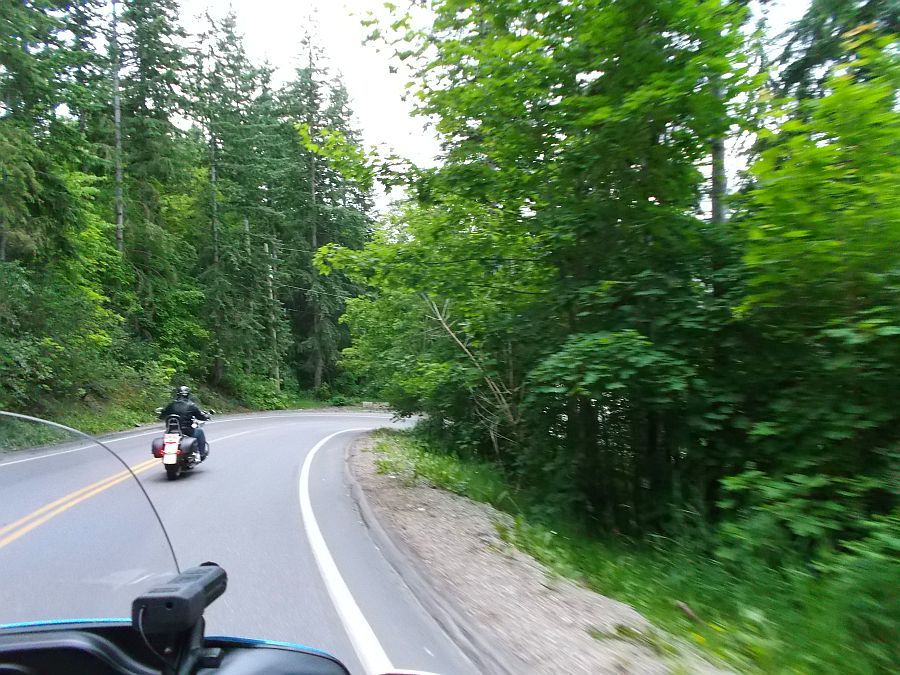 Katies good looking & sounding Deluxe and the Traveling TG parked at the curved pier.




Pier and a small part of the lake.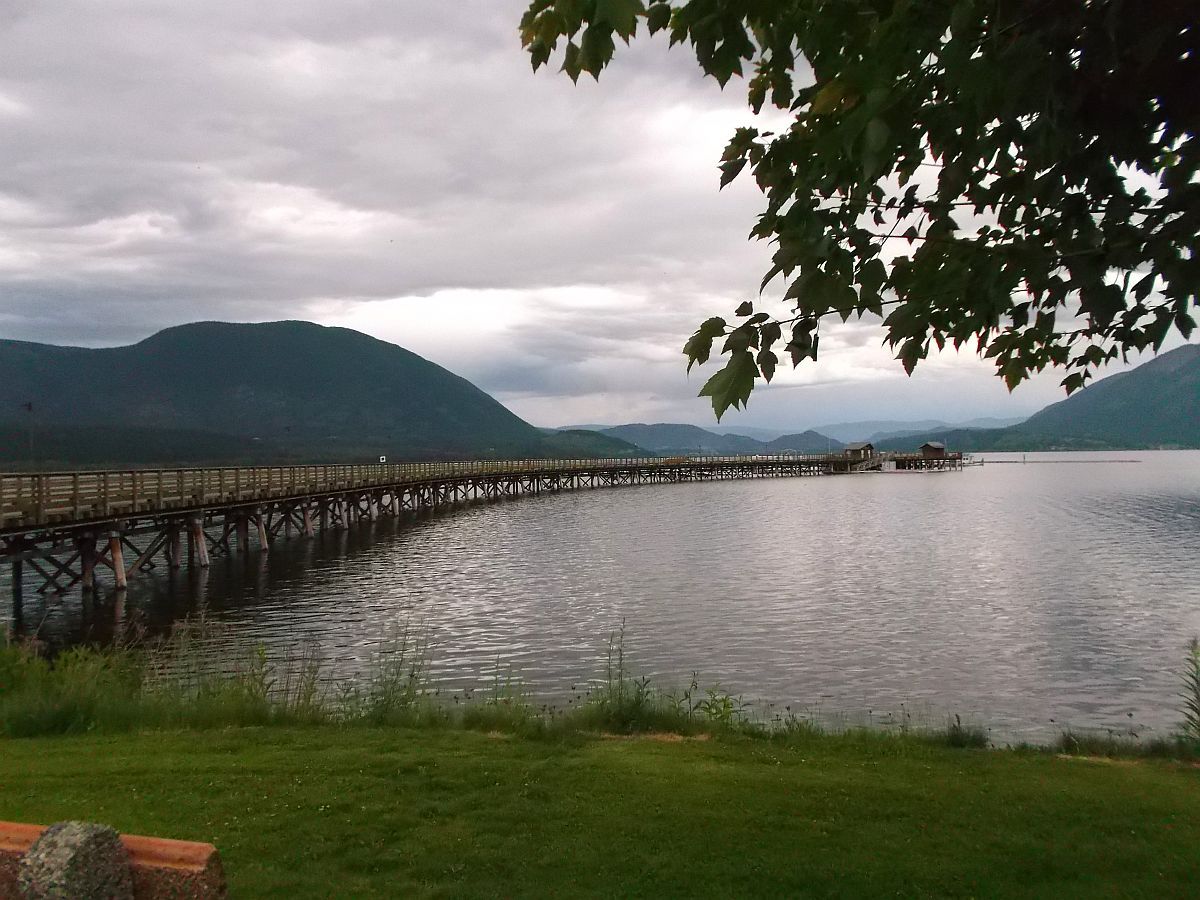 It was great meeting Kate after knowing her for years on the internet. We had a nice dinner, and great time. Thank you Kate!!!

The next morning we rode out to Revelstoke on our own while Katie was stuck in court. More pics coming tomorrow.