On To New Hazelton
Back on pavement in the US for a few minutes before crossing back into Canada.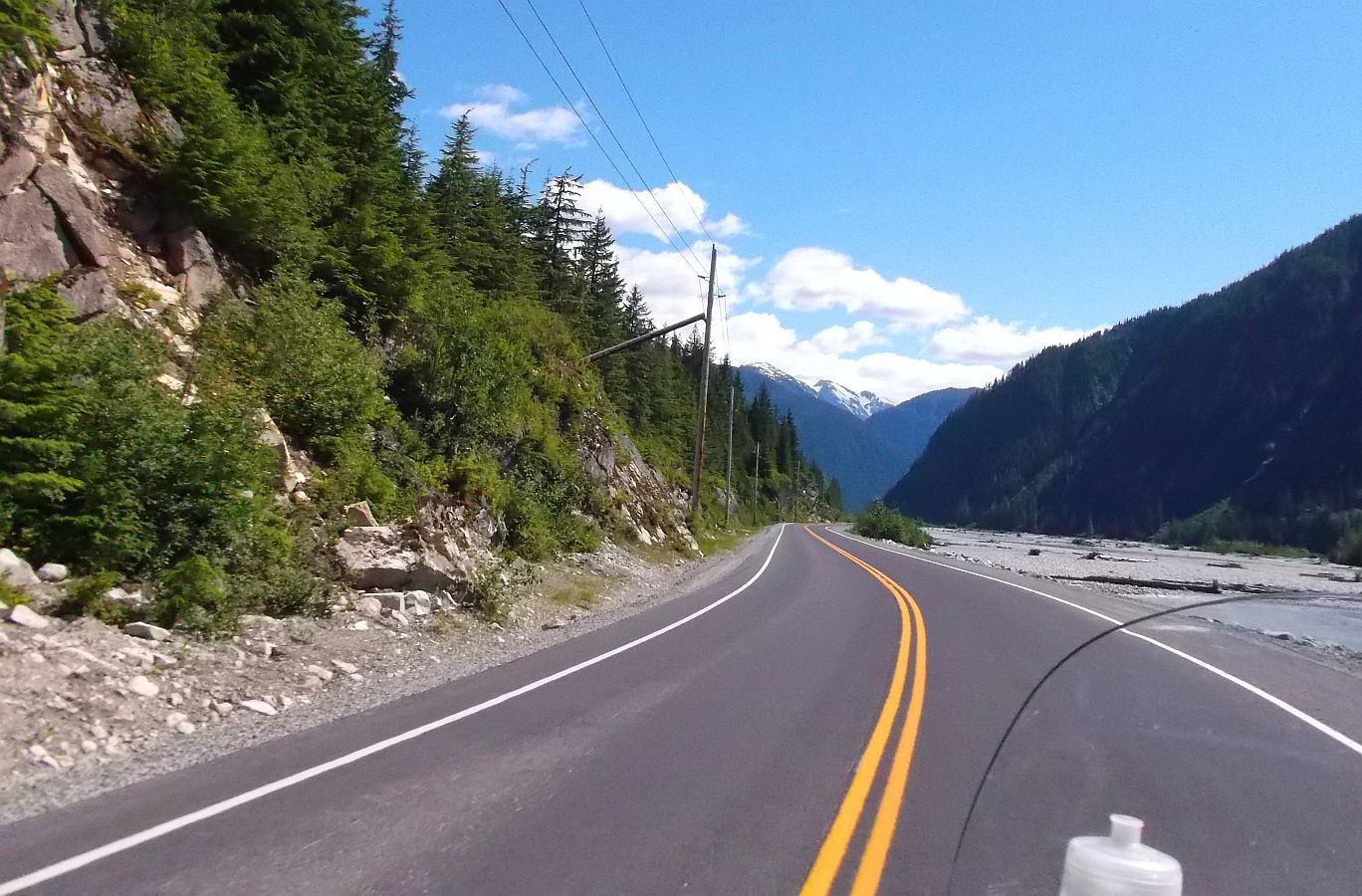 Back in Hyder. Recognize those bikes?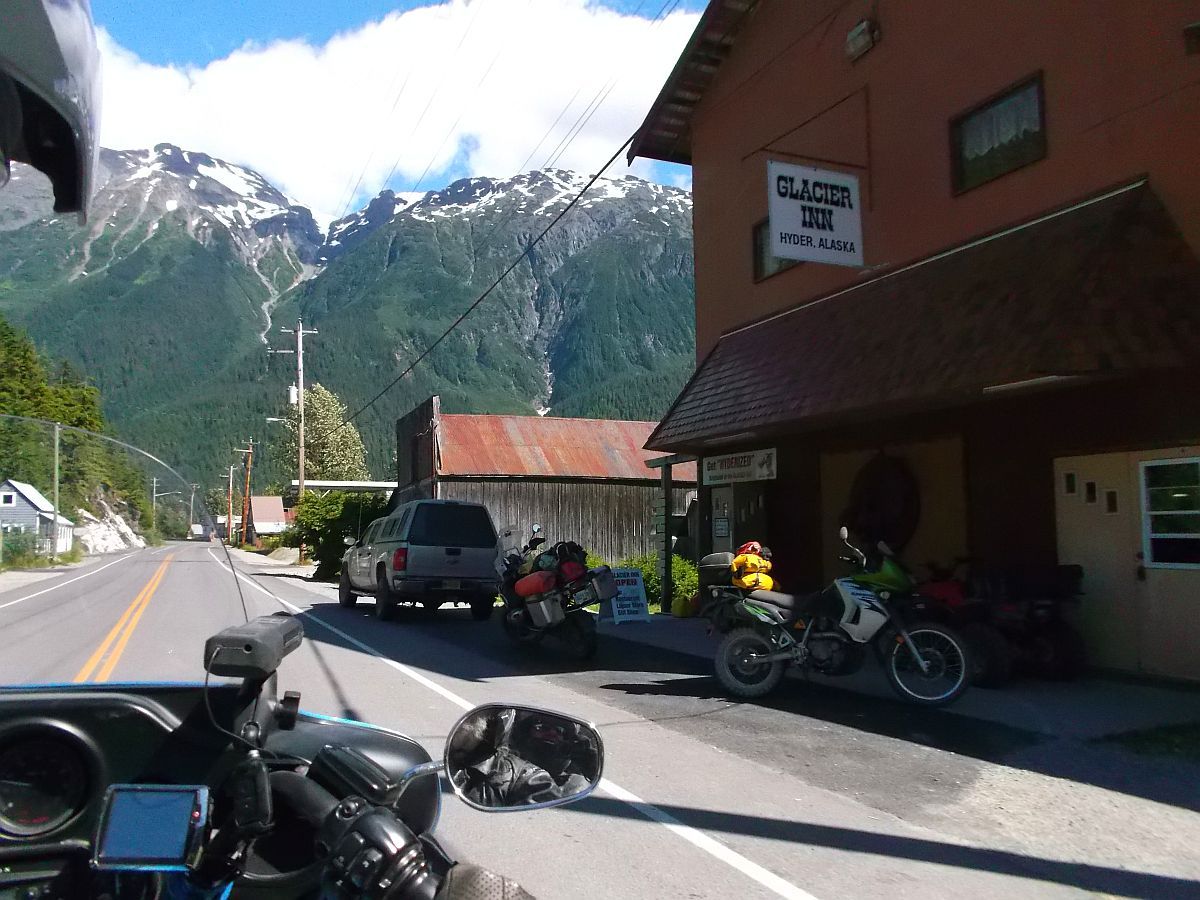 While there was no Customs station or checkpoint going from Canada into the US at Hyder, there is a Customs checkpoint going from Hyder, USA back into Canada. Showed our passports, answered a few questions and we were on our way.




Back at the "Largest Supermarket in the North" in Stewart, picking up some groceries for the rest of the day.

We left Stewart 5-6 hours earlier, we still have a ways to go.




Back at the dusty construction zone right outside of Stewart.

Yep, I'm in the front of the line. But I re-learned my lesson coming into town.





When the pilot truck arrived, I let everyone go in front of me, then hung way back and stayed out of their dust.





Looking back at our little dust trail.






Back on the pavement making time!




37A, the road from Stewart to the Cassiar hwy is a lot of fun!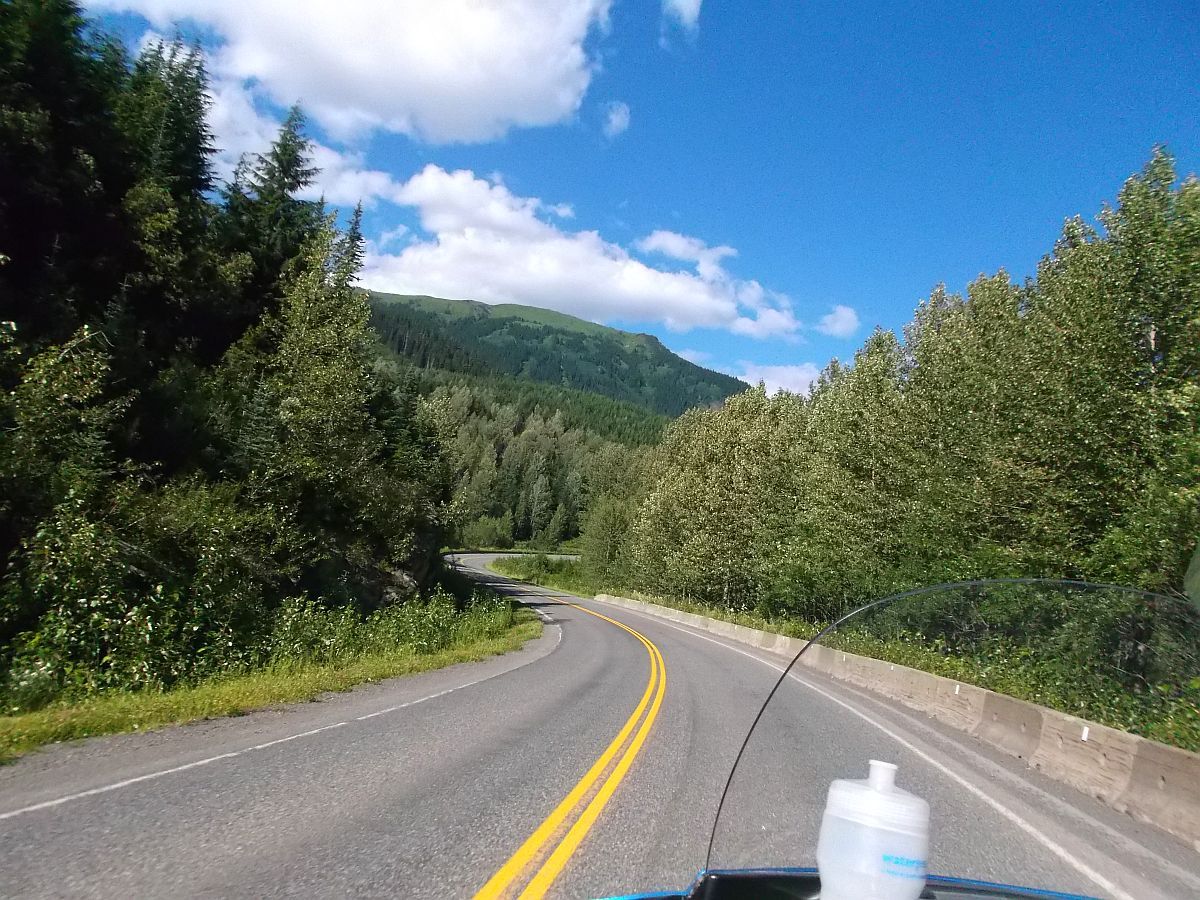 We stop at the glacier and have a sandwich. This looked so big (and it is BIG) on the way in. After seeing Salmon Glacier it does not seem so big.





We're back on the Cassiar now. Not going to make PG today, but we're shooting for Smithers.





Making good time. Running close to 80 mph and eating up the miles.




We've been traveling thru some beautiful country. Decide to stop at one of the dozens of streams we have crossed today.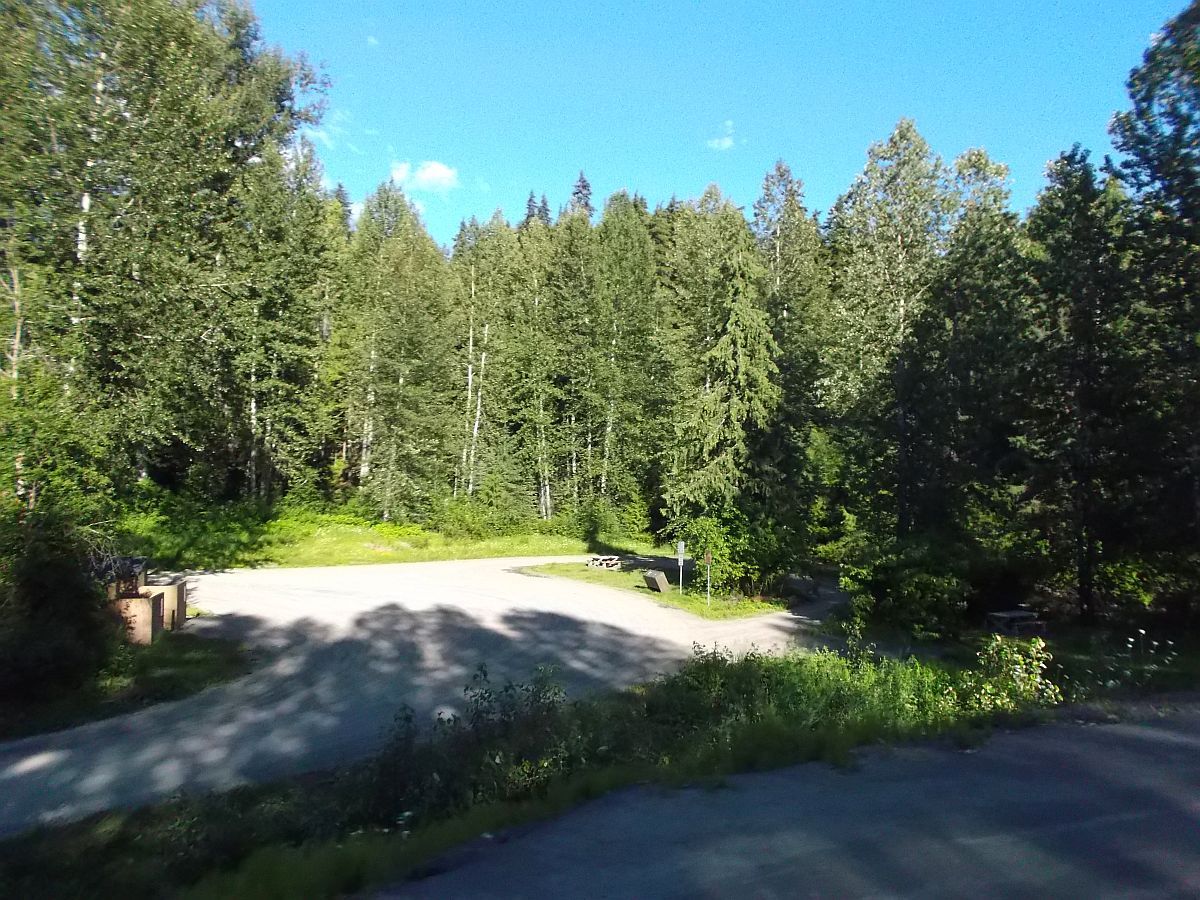 Just messing around, testing out my new waterproof boots.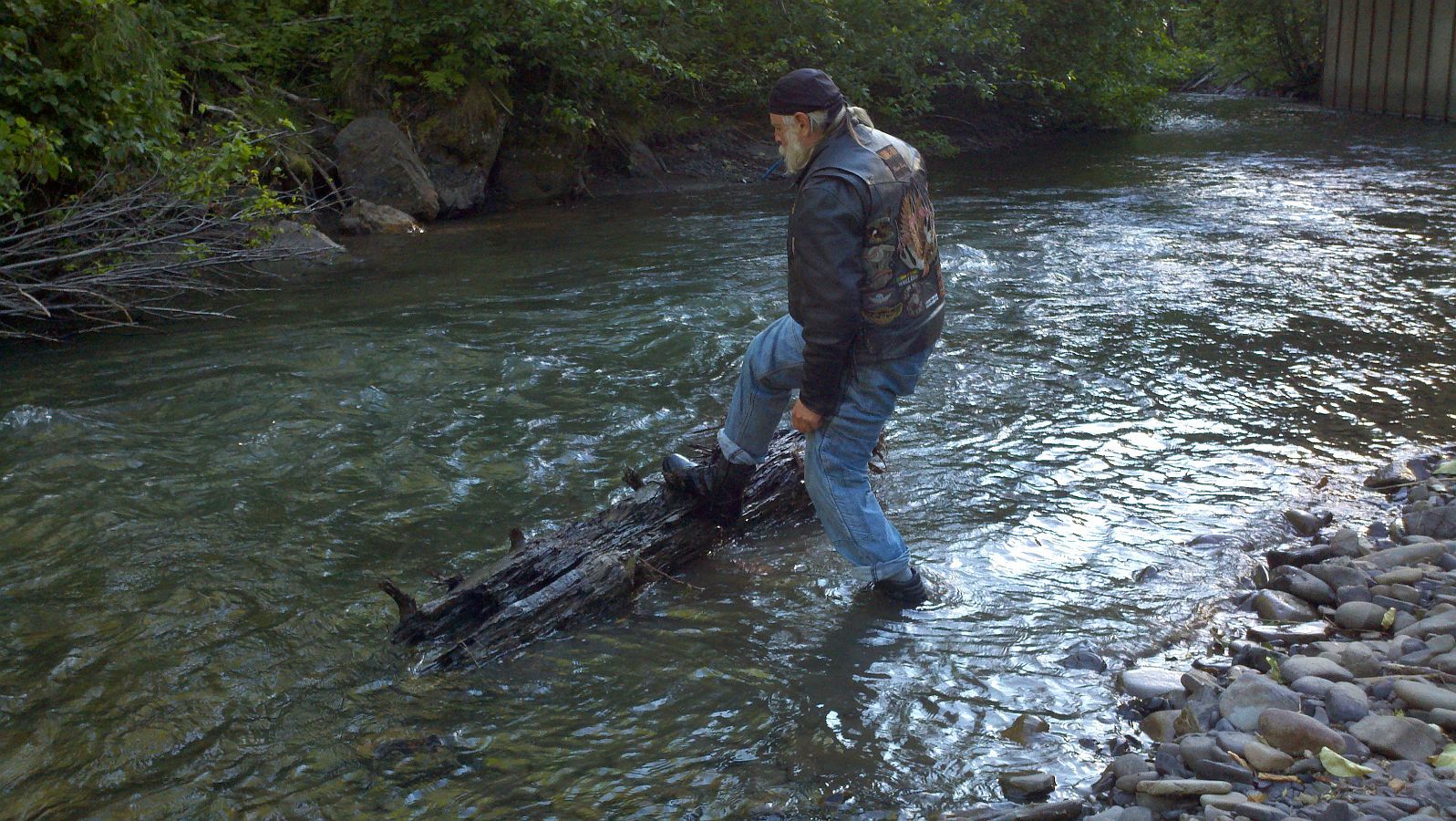 Oh yeah, that feels good to clean away a bit of the dust.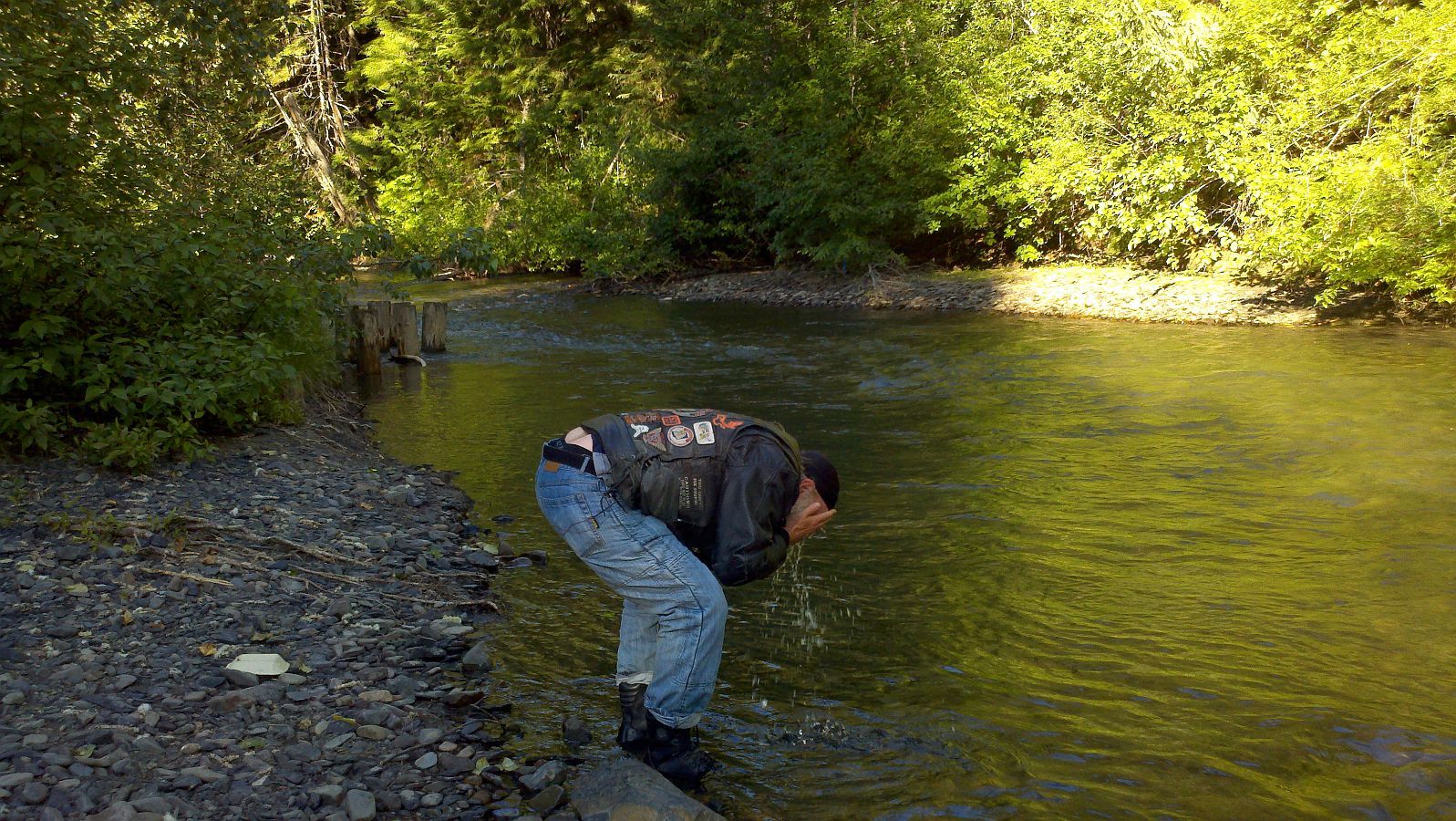 Ready? 1-2-3 click.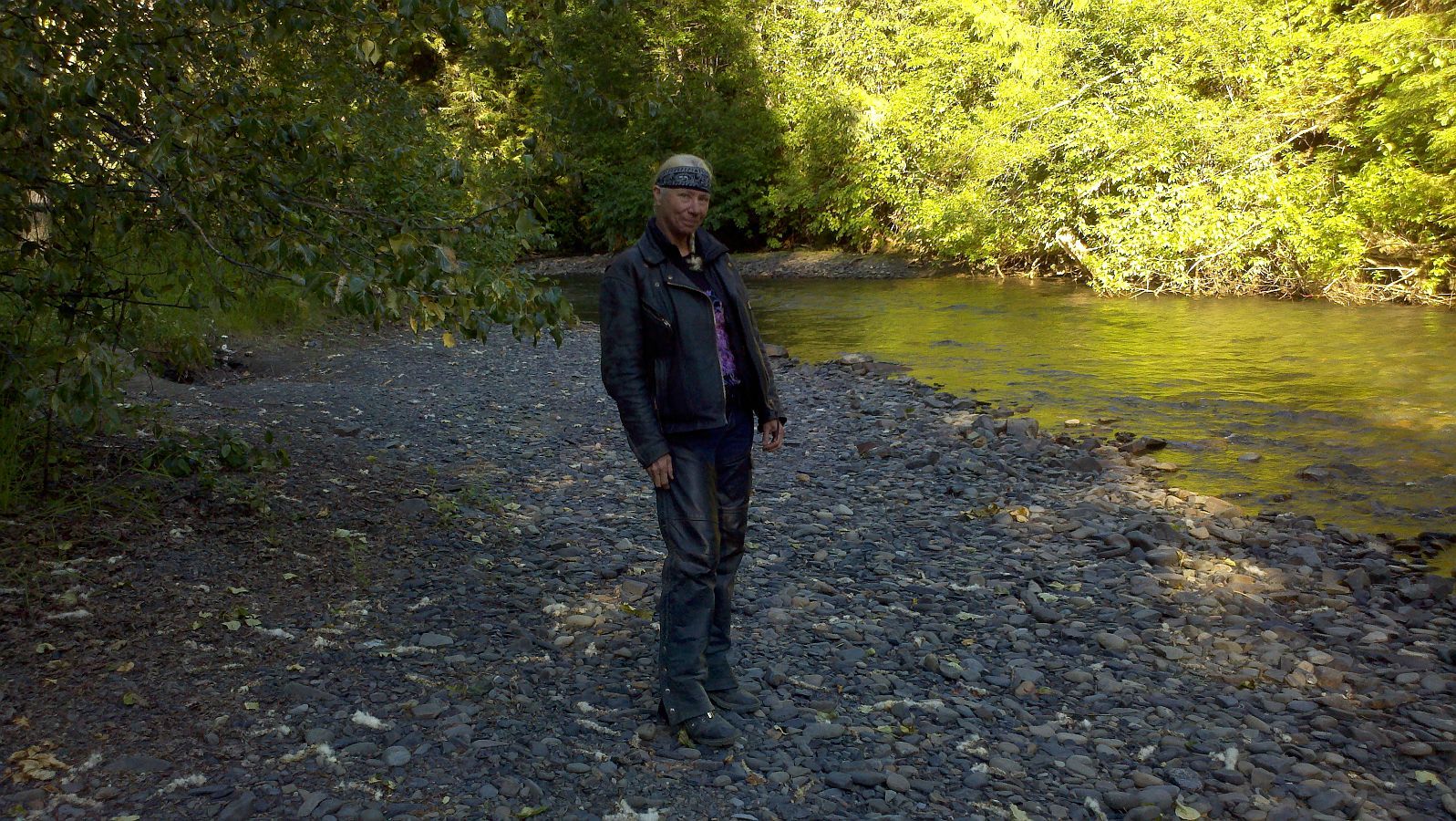 Back on the Cassiar.




Mary's getting some great pics, I'm starting to think about gas. It has been close to 150 miles since I've seen a gas station that's been open. (it's around 8:30 pm, and the two I've seen in the last 70 miles were already closed for the day)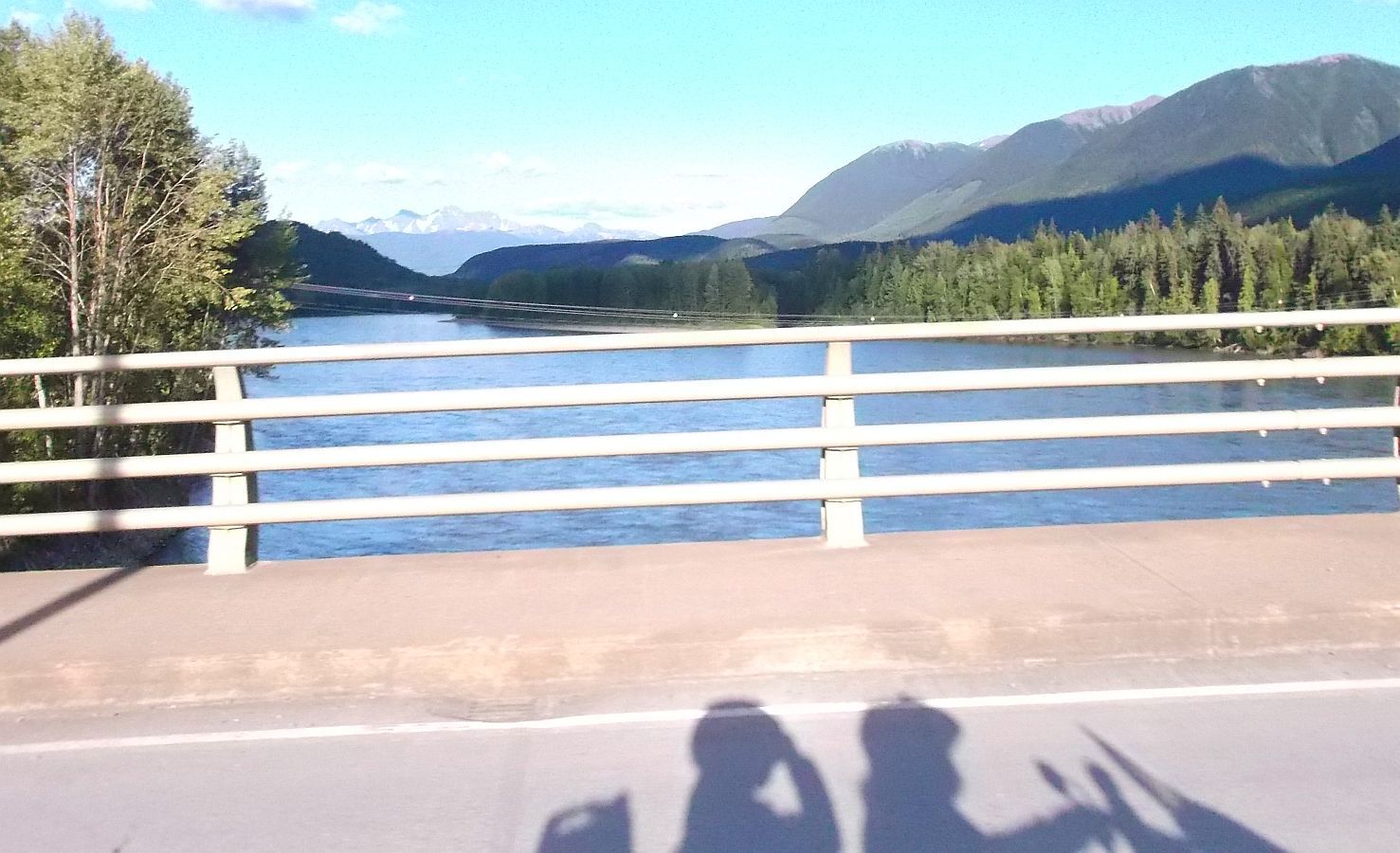 Here we go!

Started in Stewart about 9 hours ago...lol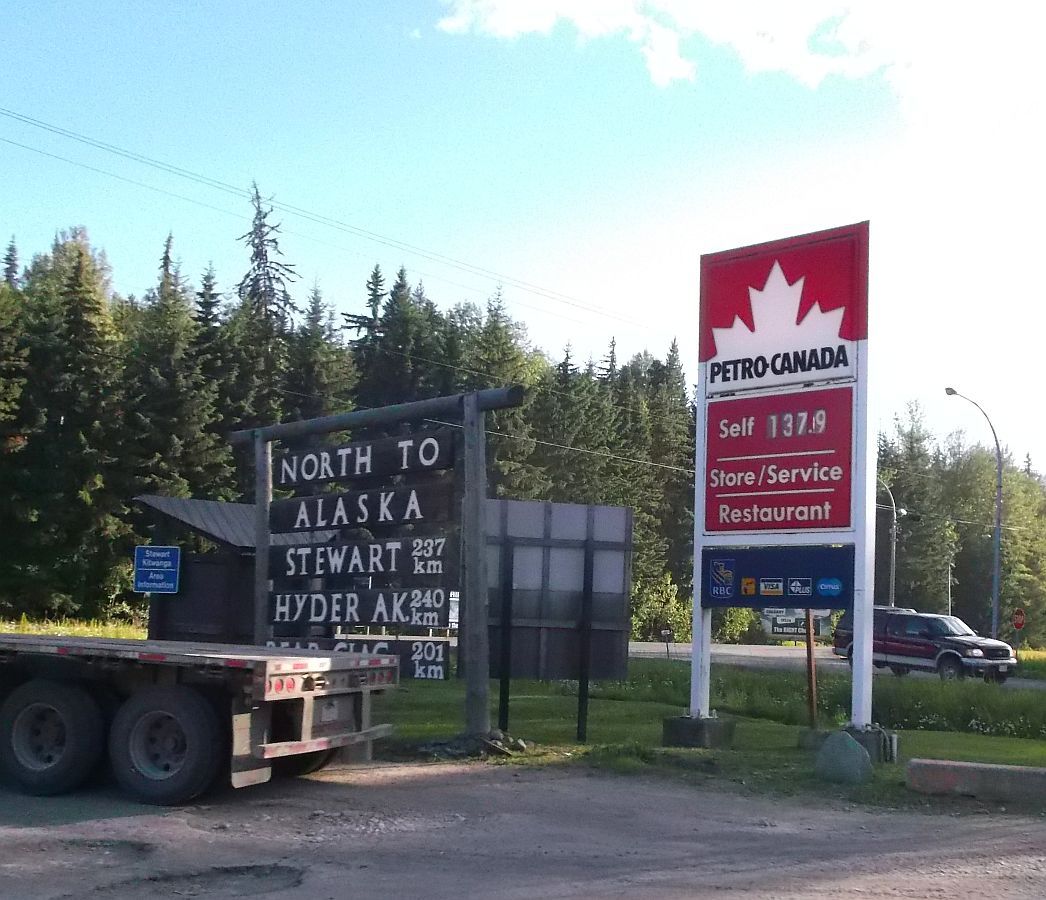 We're both a bit tired, decide to see if there is a place to stay in New Hazelton instead of pushing on to Smithers.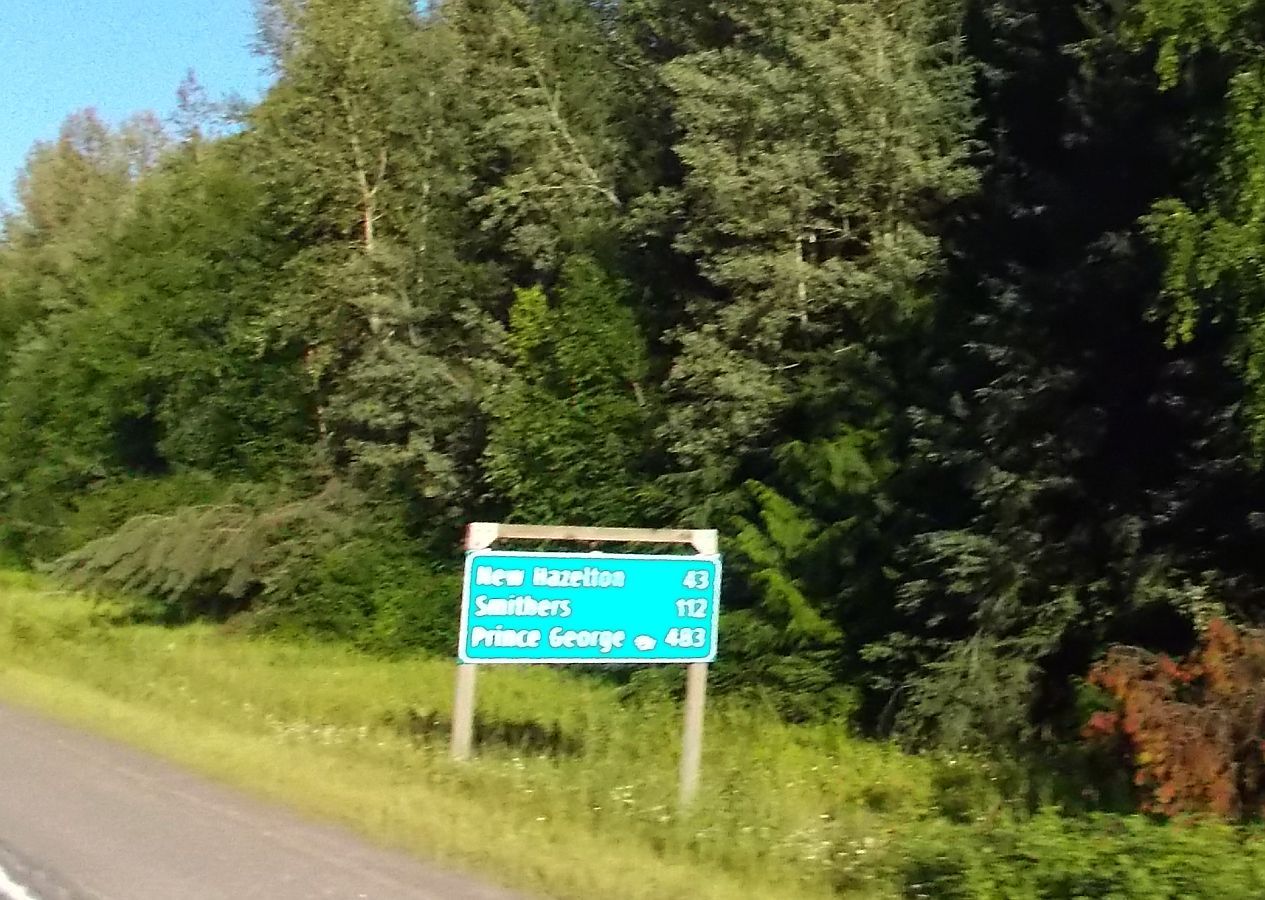 BC is definitely a place we want to spend more time in.





This is what happens sometimes when taking pics rolling down the road.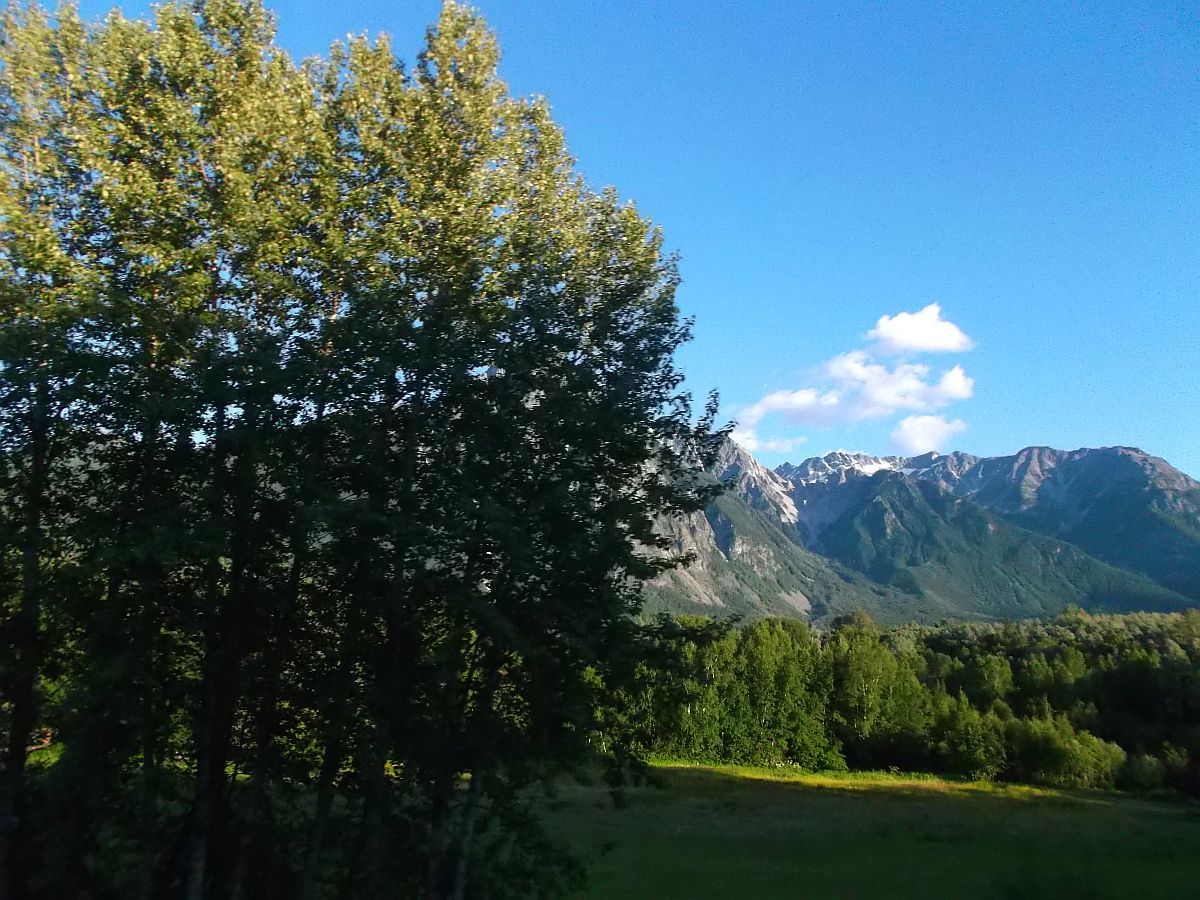 There, that's better without the trees in front of it.




Made it to New Hazelton a little after 9pm.