On to the Grand Mesa!
On to the Grand Mesa!
Crossing about 50 miles of desert...yeah, it was up around 100* again...to get to the base of the Grand Mesa...
Fuzzy set a good pace and we were there quickly.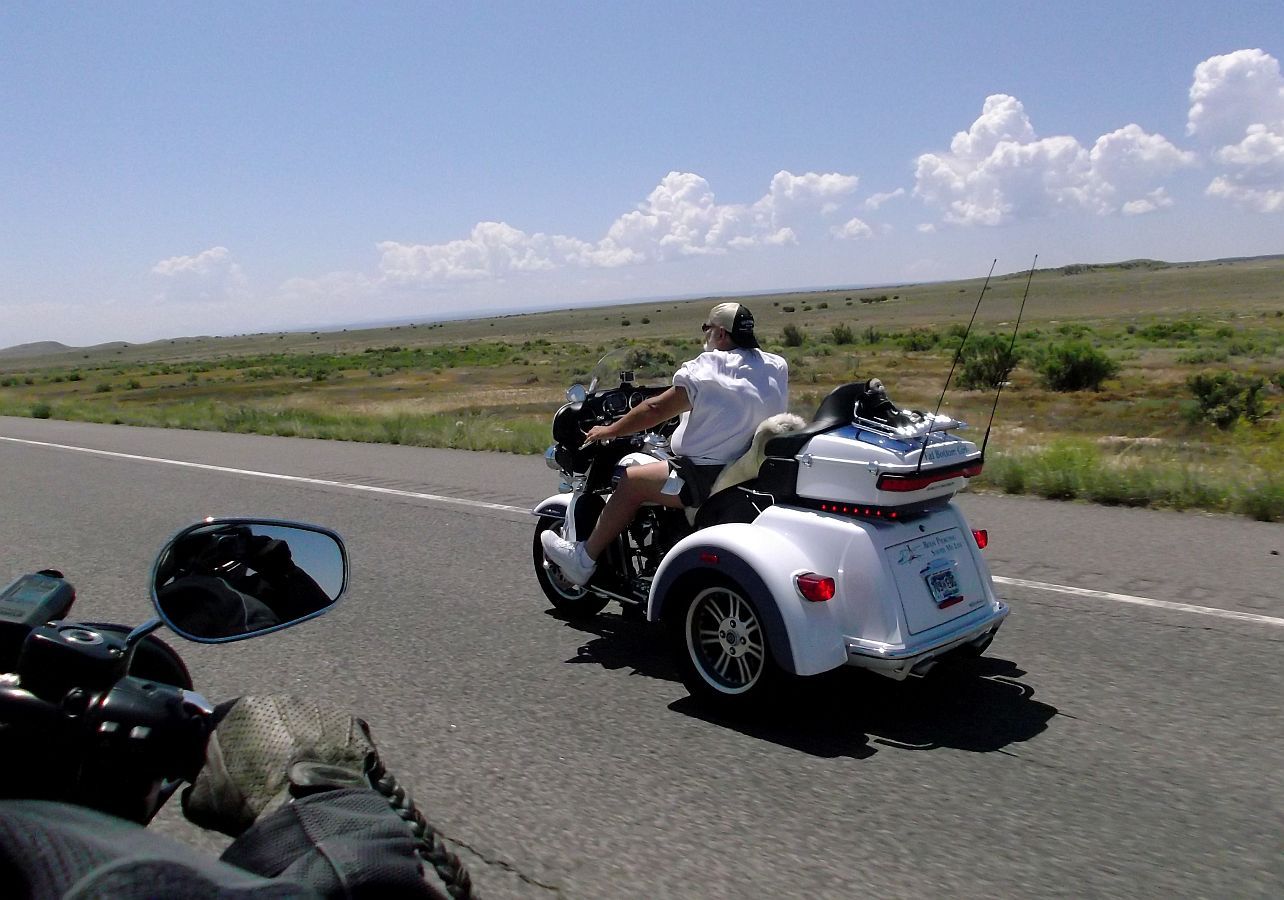 Filling up before getting some lunch and then heading up the hill.
btw, we both filled up at the same gas stations, and we both rode very close to the same ride. I did slow down some in the straights and nail it every now and then in the corners. I also coasted down a few mile hill with the engine off. We compared MPG several times and he was always about .7 to 1 mpg better than us. For all the riding we did, we averaged 38 mpg, that includes climbing up the National monument, and then also climbing up to over 10000 feet on the Grand Mesa, also including close to 100 miles of 70-80 mph interstate riding.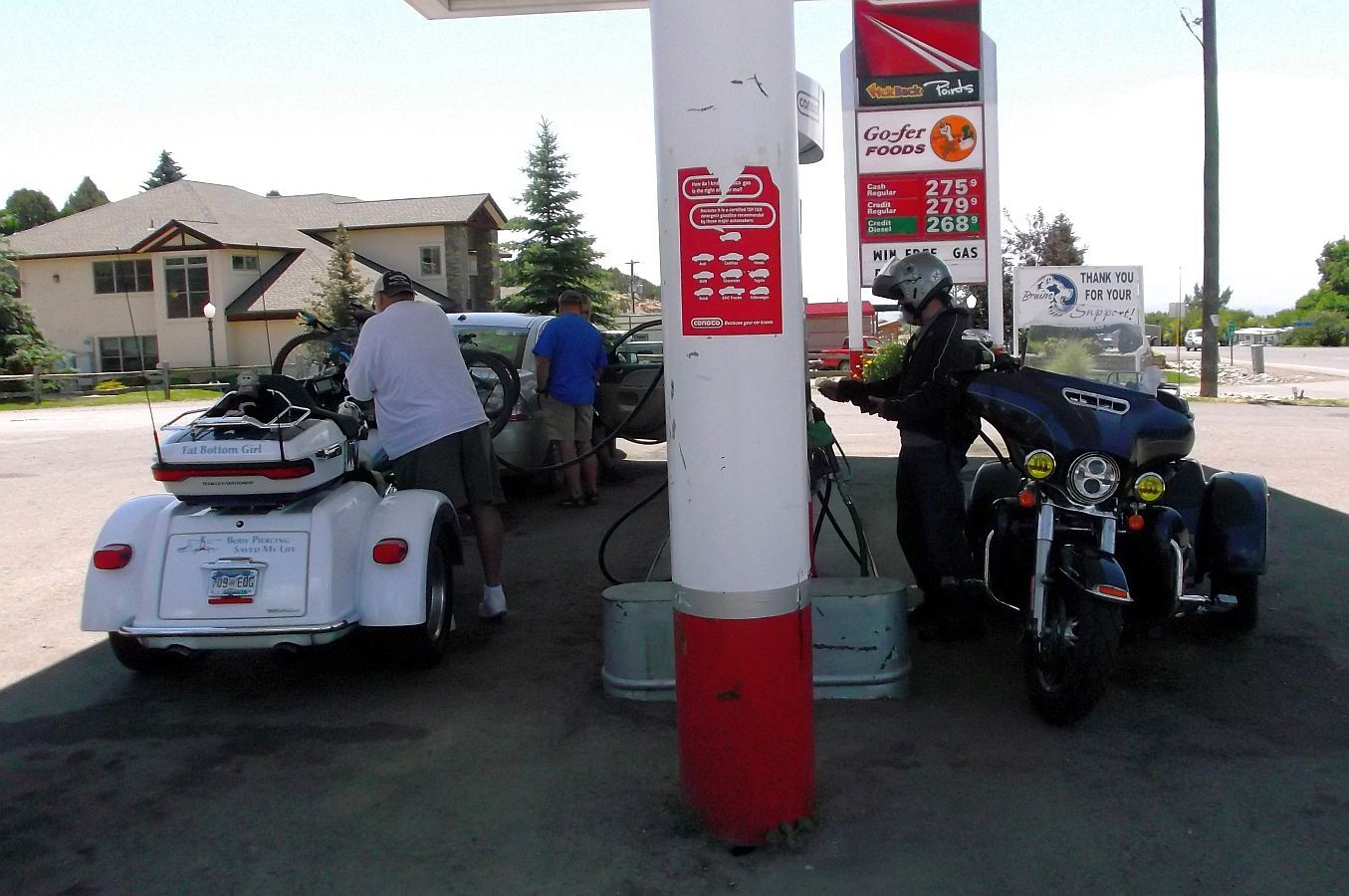 After lunch at Subway, and some good visiting, we started up the hill...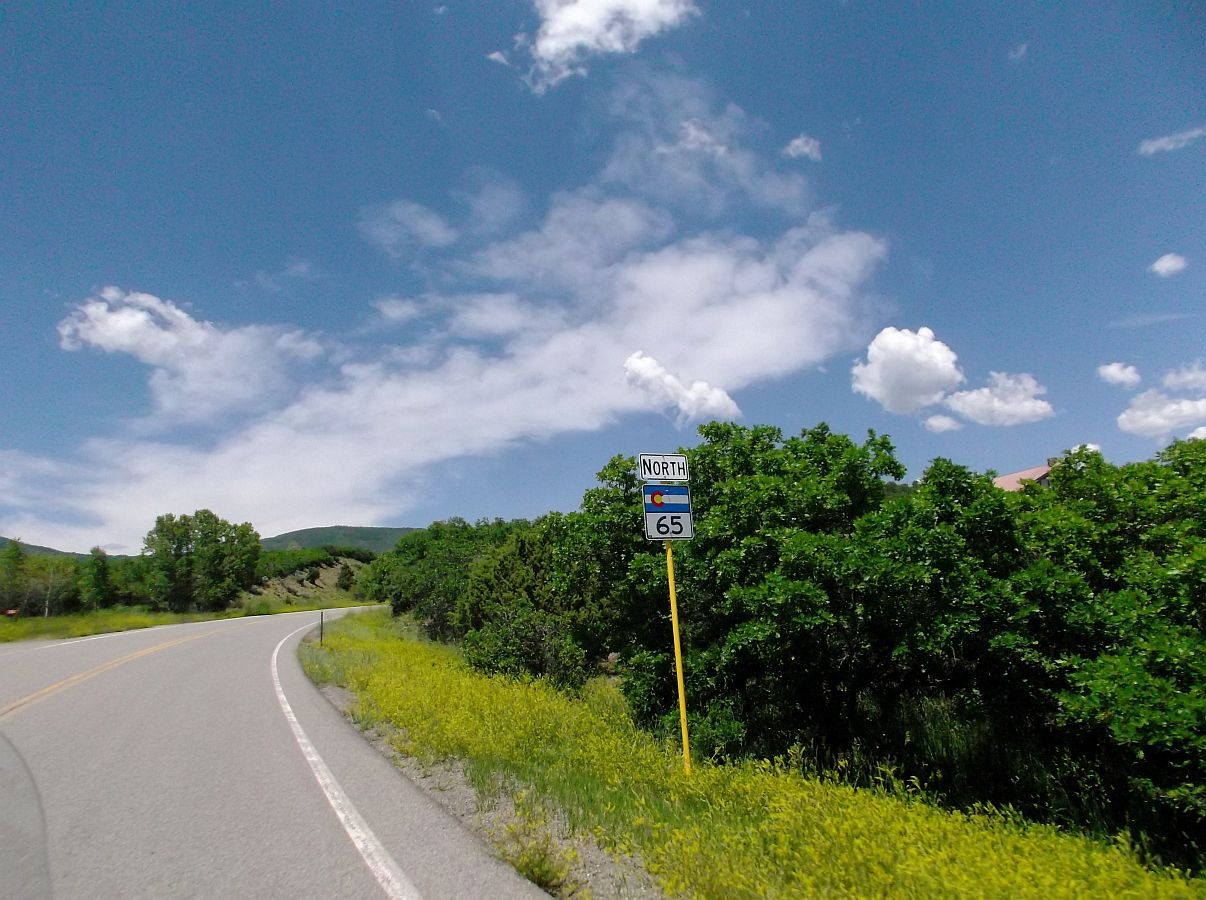 ...stunning country, and more fun riding!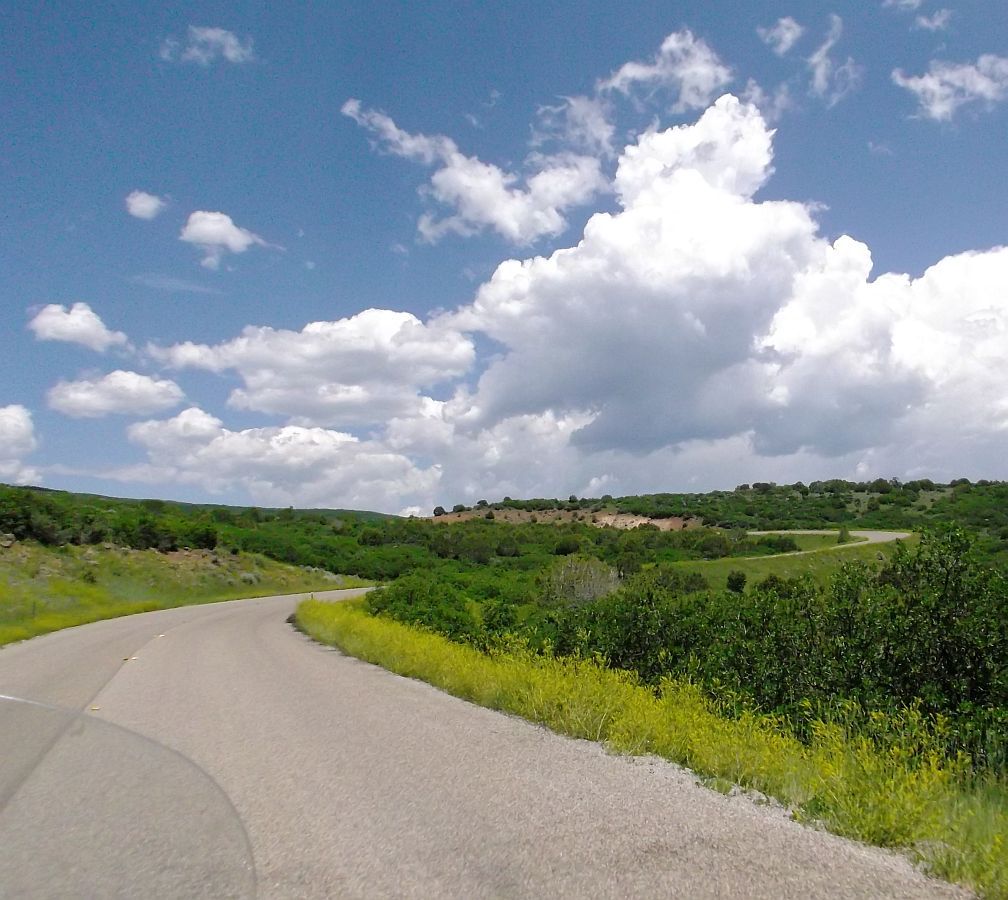 Still climbing...from the floor to the top is about a 6000 ft climb. At the top, is the largest flat top mesa in the world.
A lake along the way.
And still more climbing. It is getting cooler, which is very welcomed!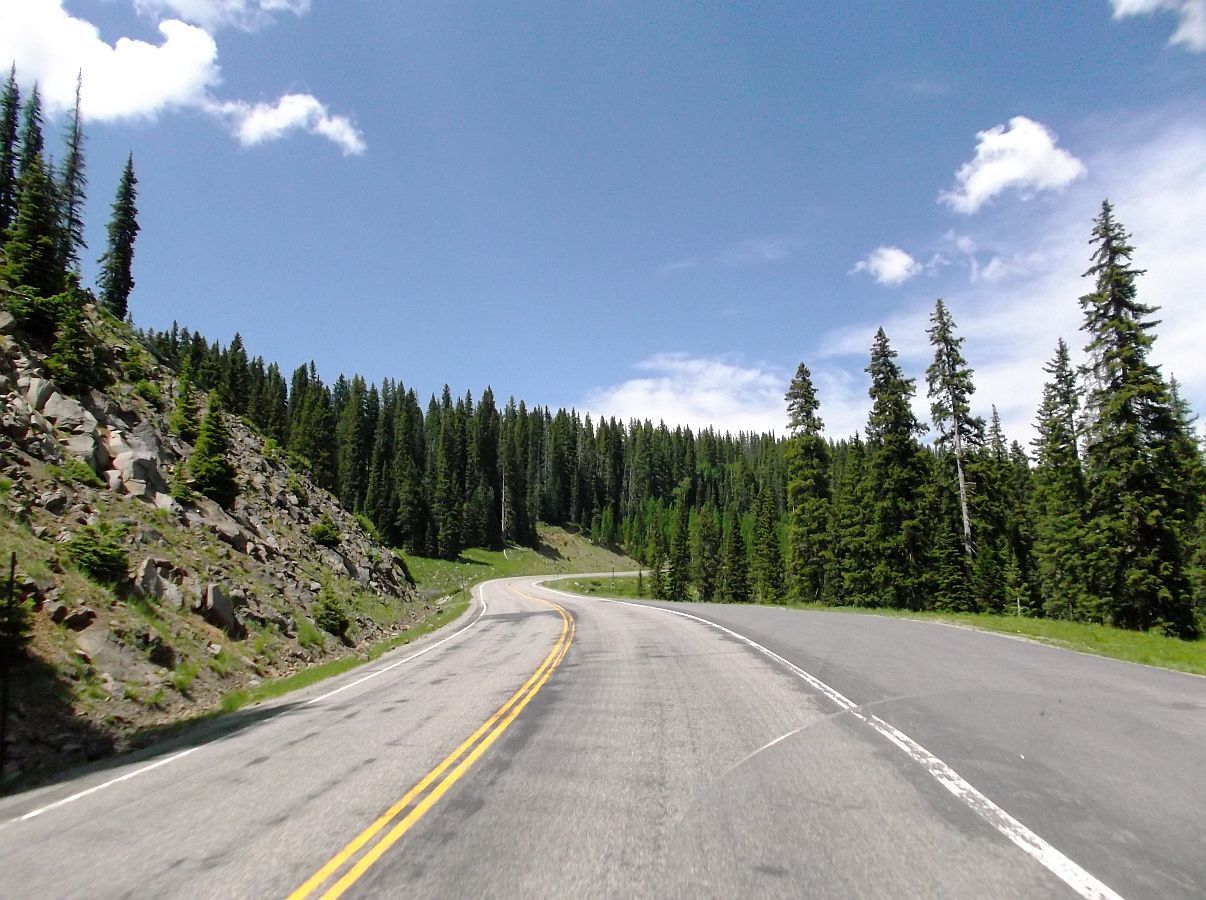 A look back at the lake we just passed a bit ago.
First look at the lake near the Grand Mesa Visitor Center.
Next installment of this fantastic day of riding with Alan coming soon.