Our Ride to Cache Creek
At the motel in Prince George. Did not know Mary took this pic. Do not know what I was doing. Looks like I am still asleep when I should be packing the trunk up for our ride to Cache Creek. lol





Not going to Vancouver today!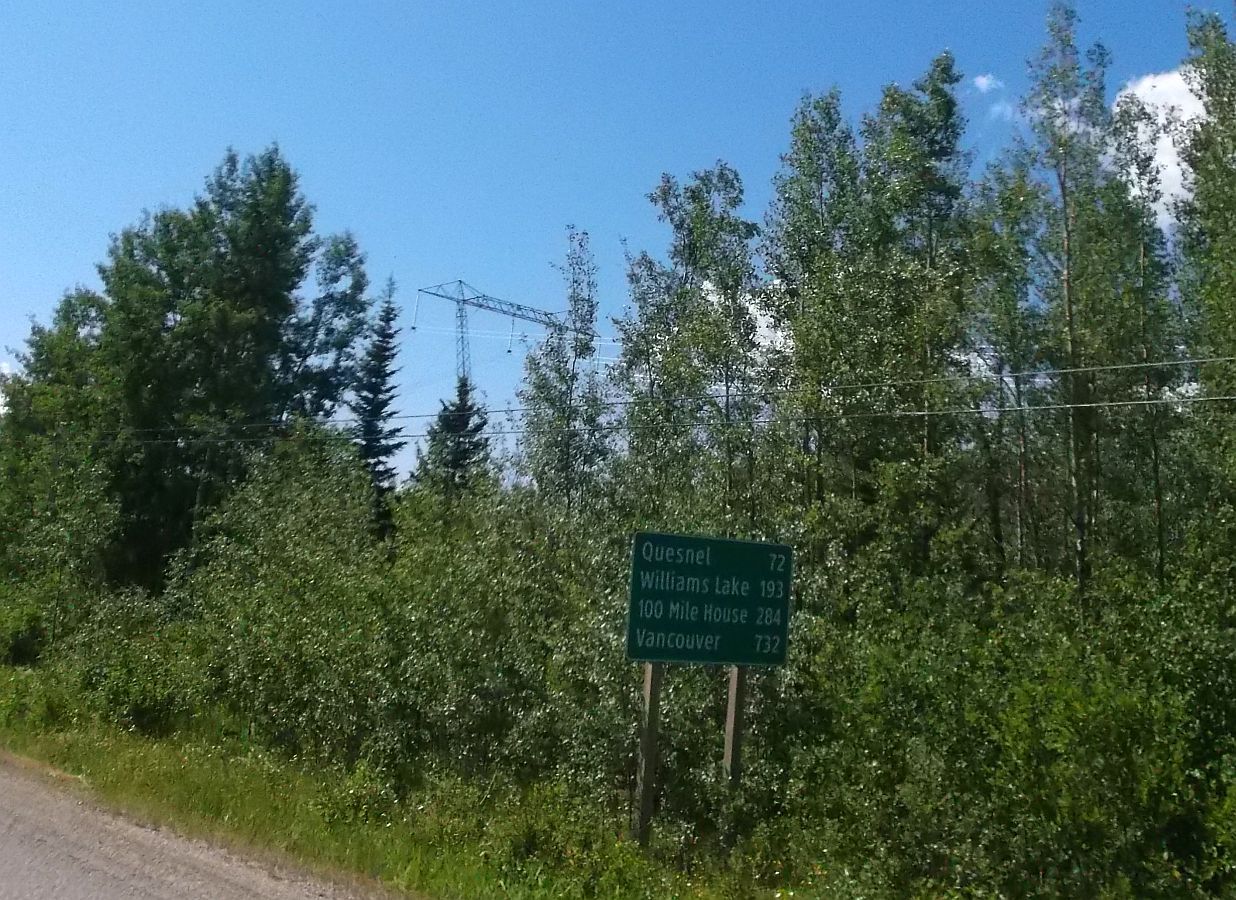 There it is, Cache Creek. Another easy day of riding.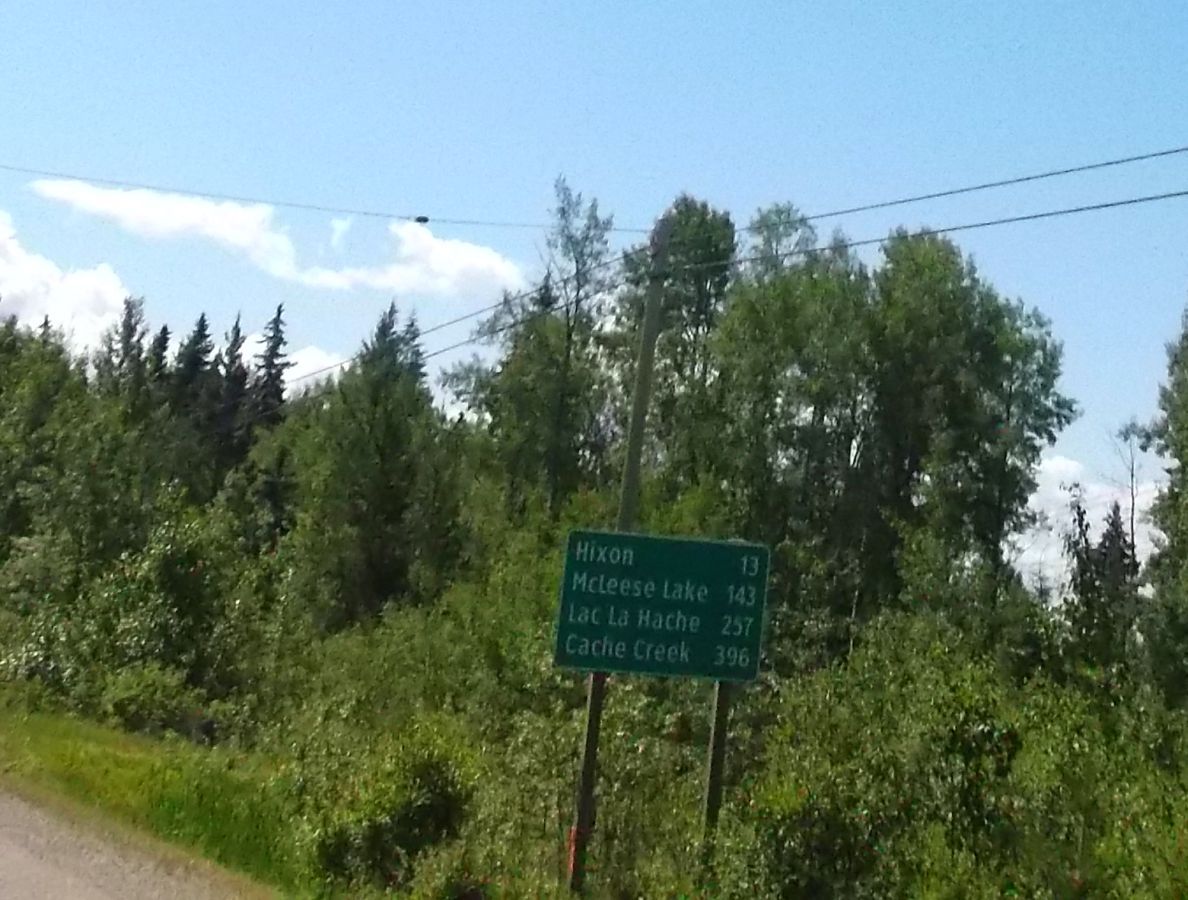 Cache Creek is where we will stay the night before getting on the Sea-to-Sky Highway.

Really enjoying the ride and the good roads.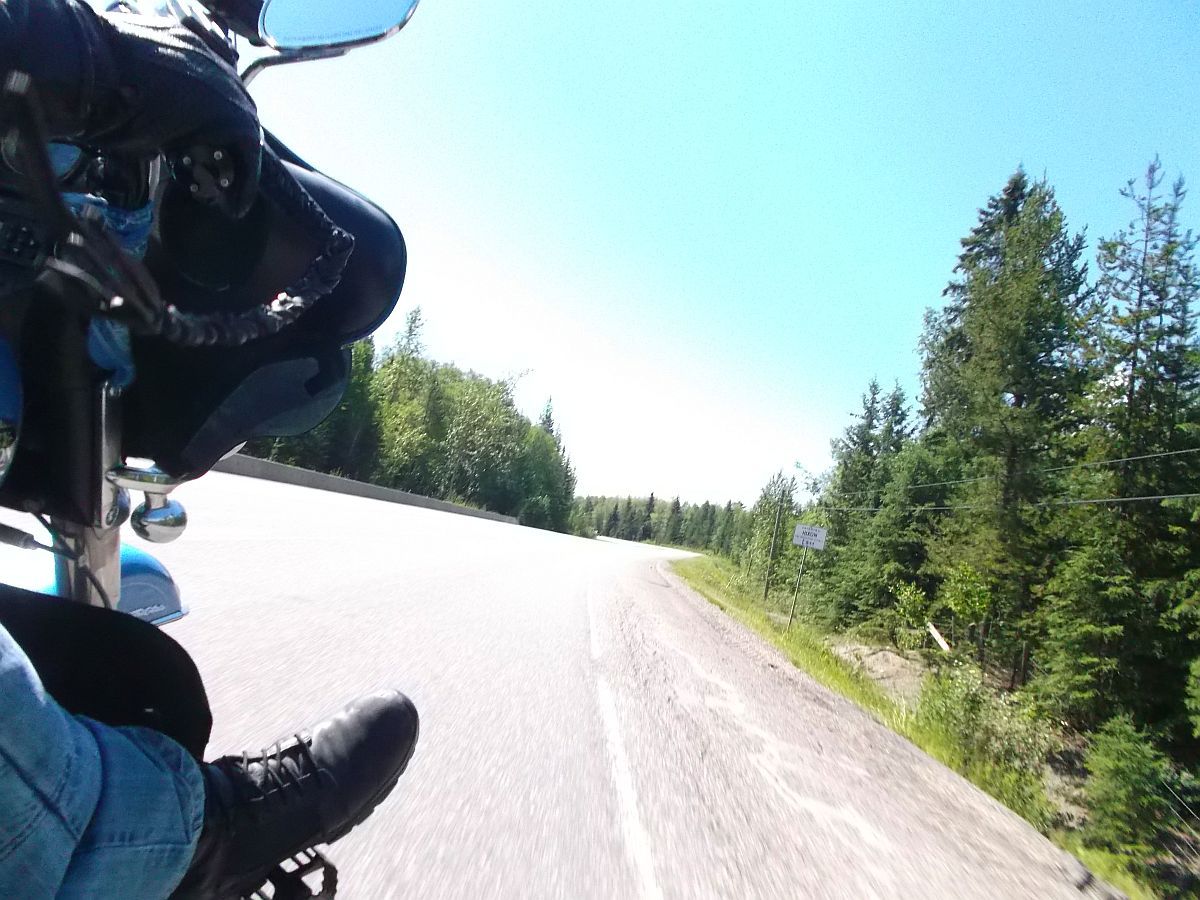 Passing thru the scenic town of Quesnel.





As we head south, it is a bit warmer, there is more and more farming going on, there is more traffic and power lines....




there are no towering mountains with glaciers, but it is still big country and good views!




Did not hang out behind this guy at all!





This pic reminds me of the signs I've seen the few times we entered Canada...something about turning off your radar detector, they are not legal in Canada.

I think I've gotten a pretty good feel for how Canadian drivers handle the really low speed limits.

Of course, I DON'T know how the RCMP will feel, have not been stopped. But in open road like this, the limit is mostly 56 mph, but most Canadian travel it at 65-80 mph. I'm doing about 70 mph in this pic.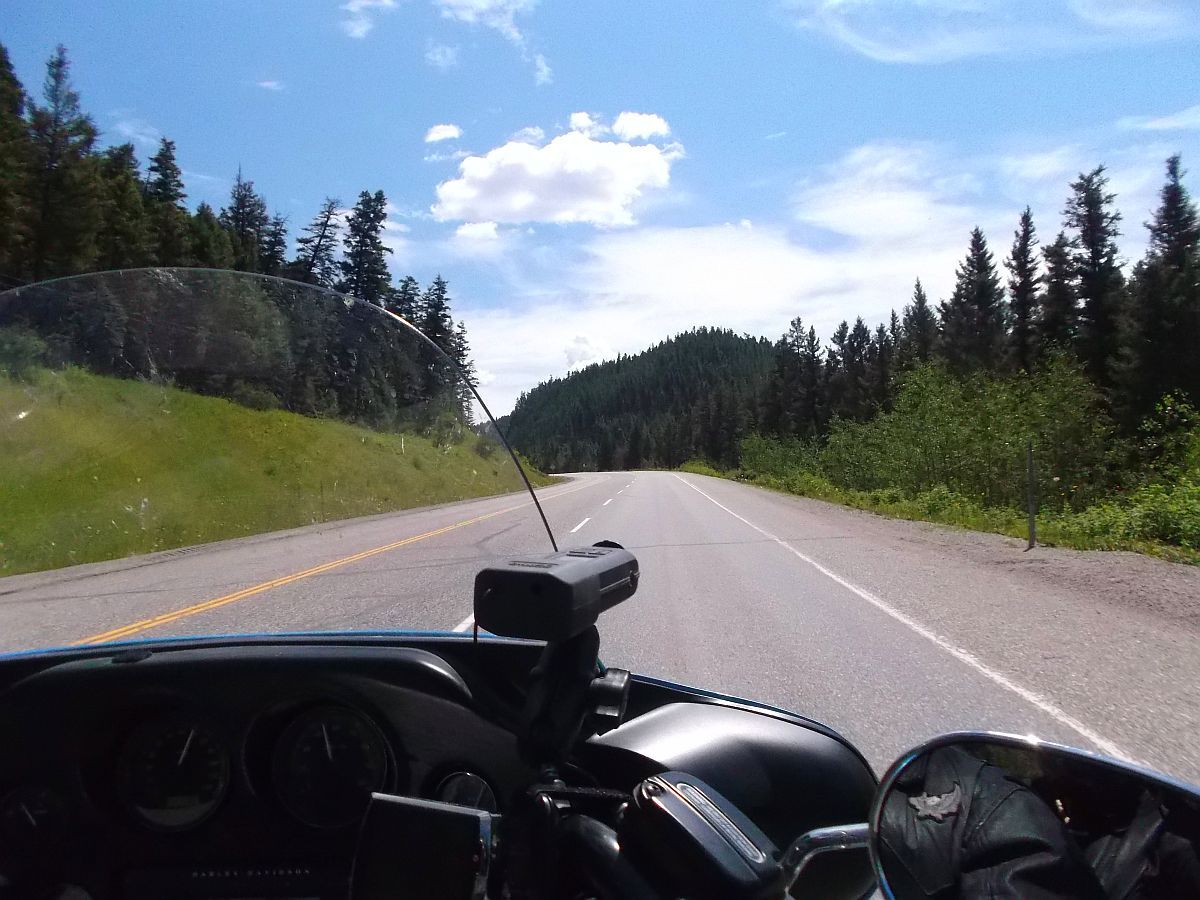 Does this pic need any words?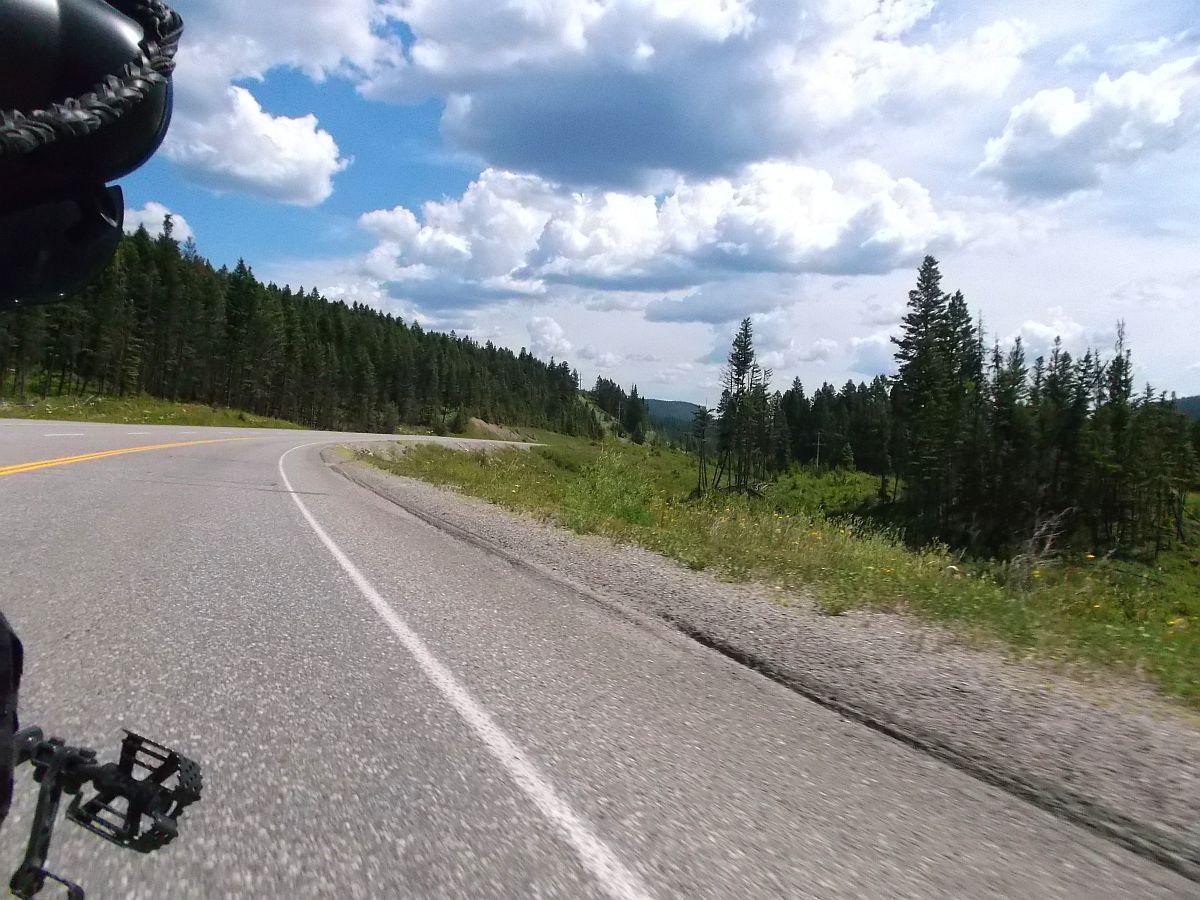 Pulled into this little station about halfway between PG and CC.

Mary snapped this pic before we filled up, then we sat on the bench out front and had some lunch.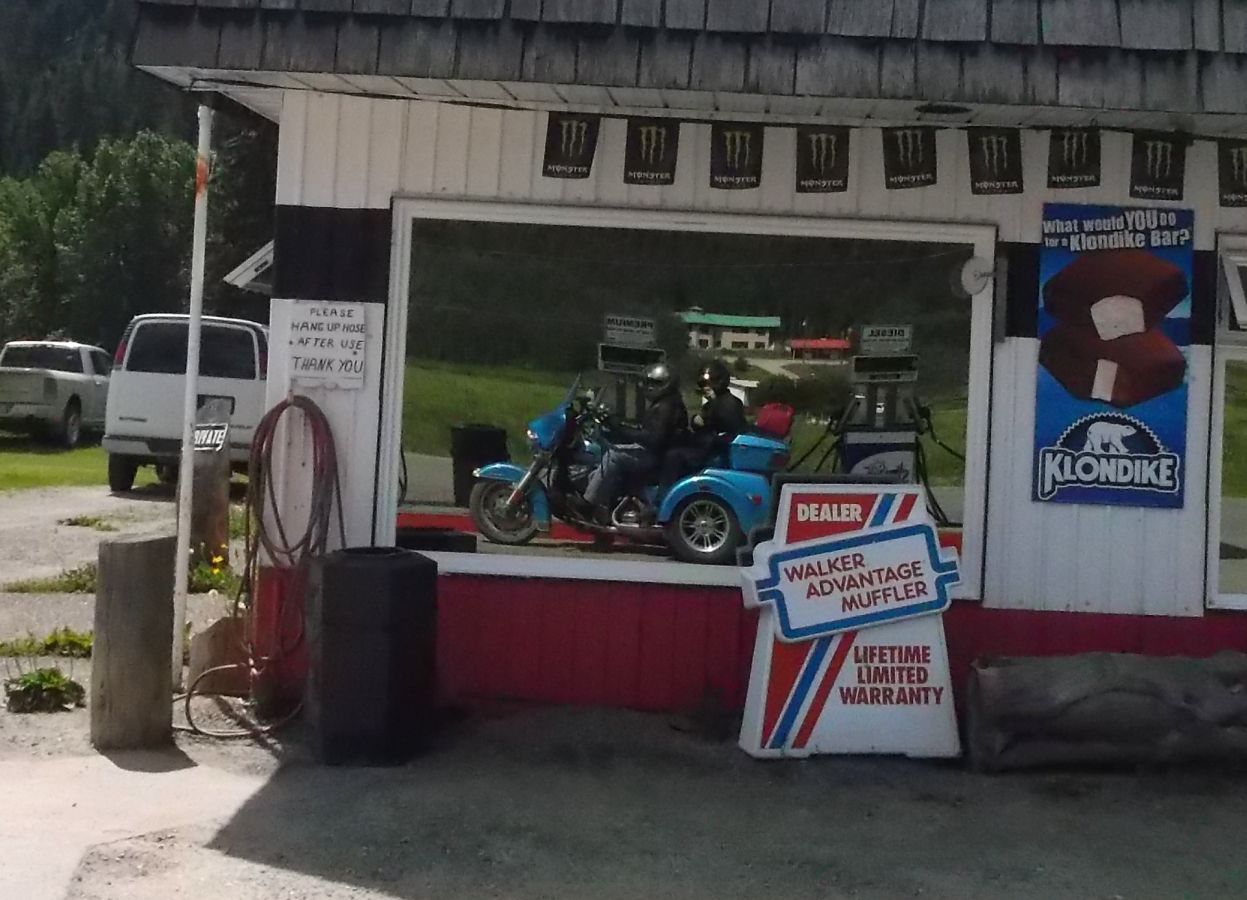 In most of our travels in Canada and Alaska there have been very few choices on main roads to take...and when there was, very few big official looking signs like this. We're keeping left!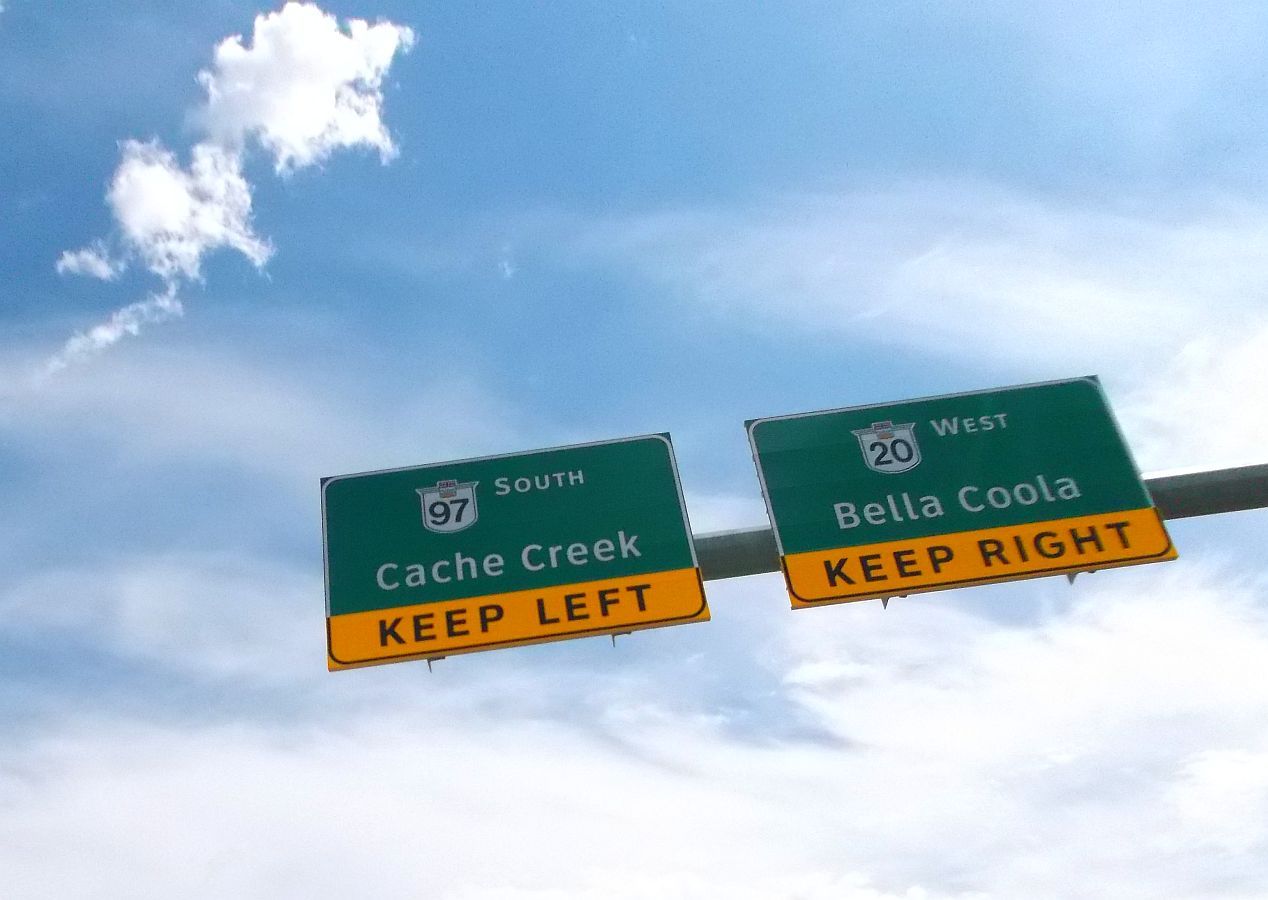 Towns & Cities are getting closer and closer together.





A little bit of road construction, and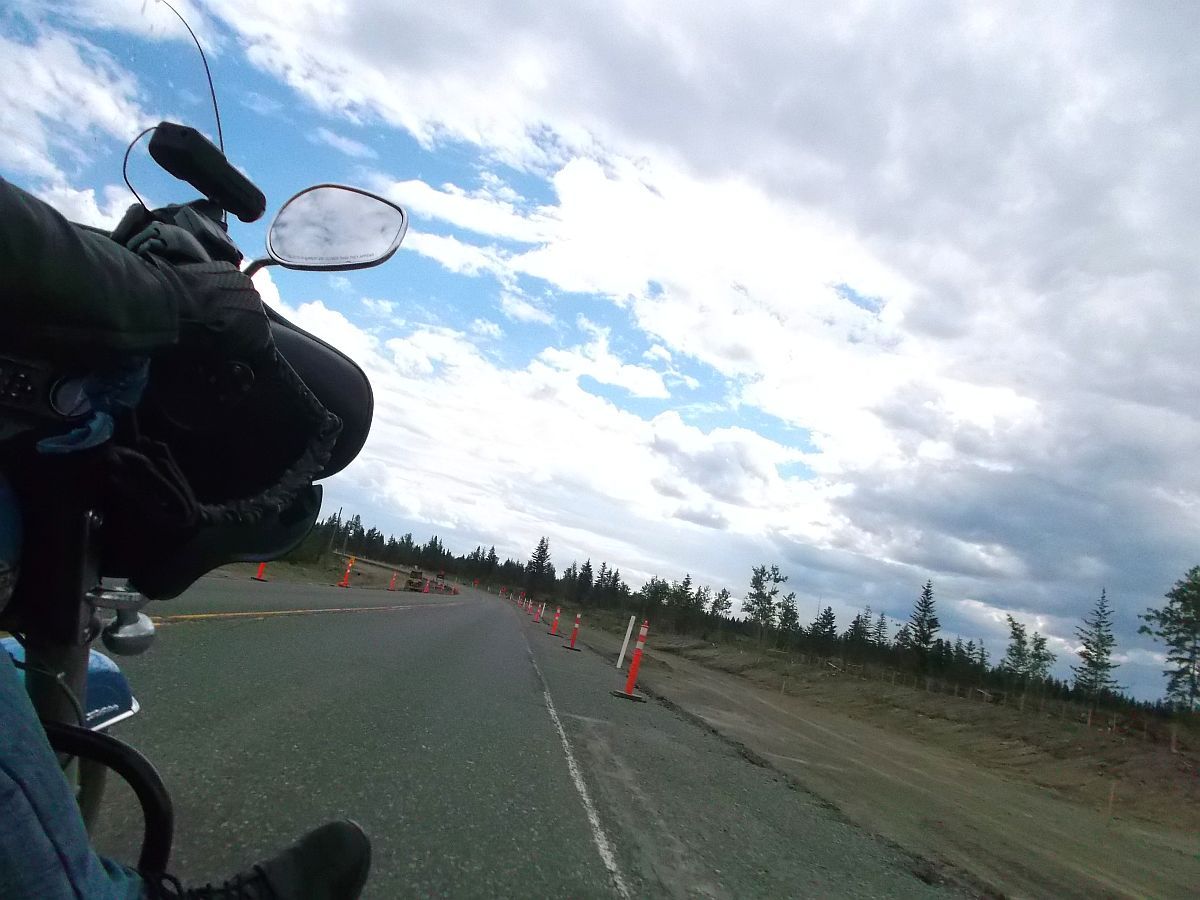 a little bit of rain.




We start heading up thru a pass in some hills/small mountains.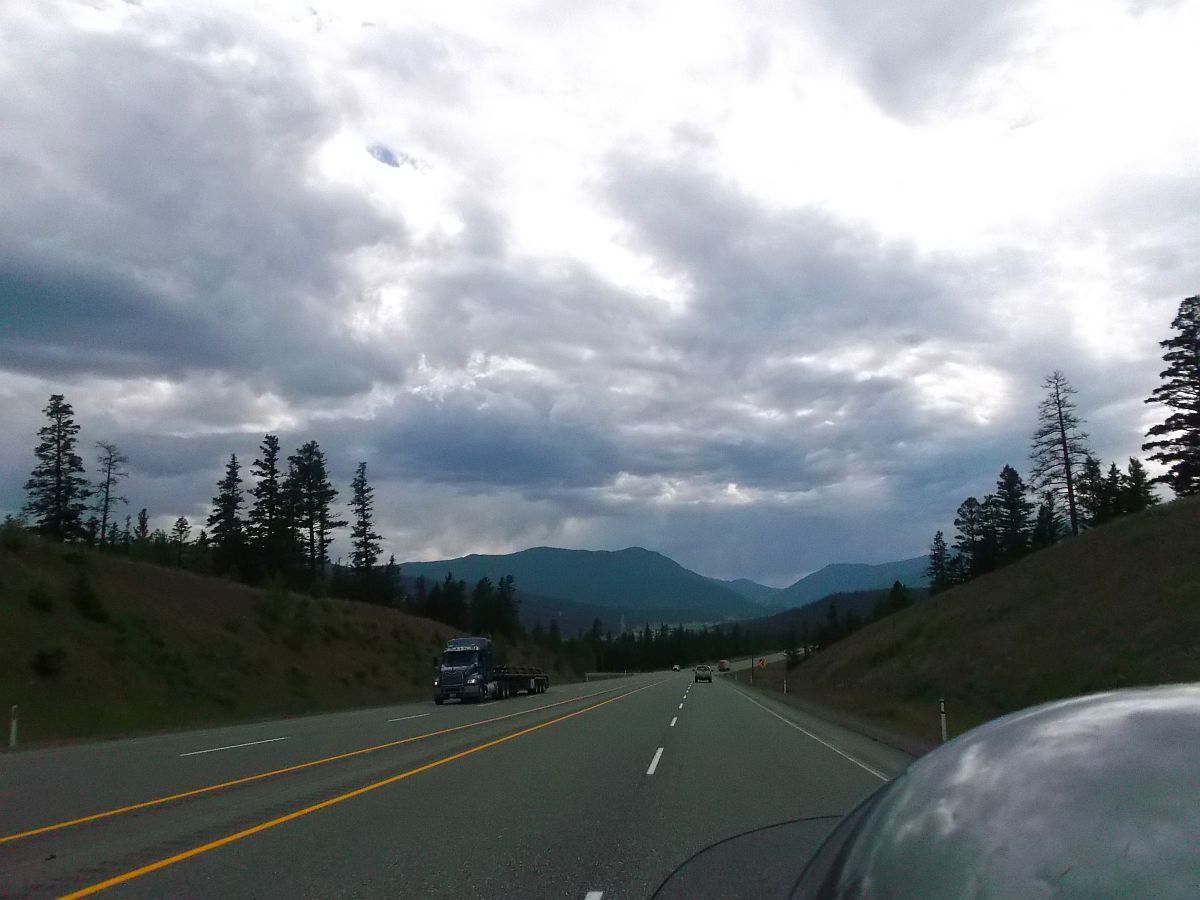 Coming down the other side of the small pass, there is a lot of traffic moving sort of slow...way to many to play leapfrog passing 1-2 at a time to get ahead of them all. So we settled into a slow pace and enjoyed this cool green valley, commenting on this house or that house on how well it was situated.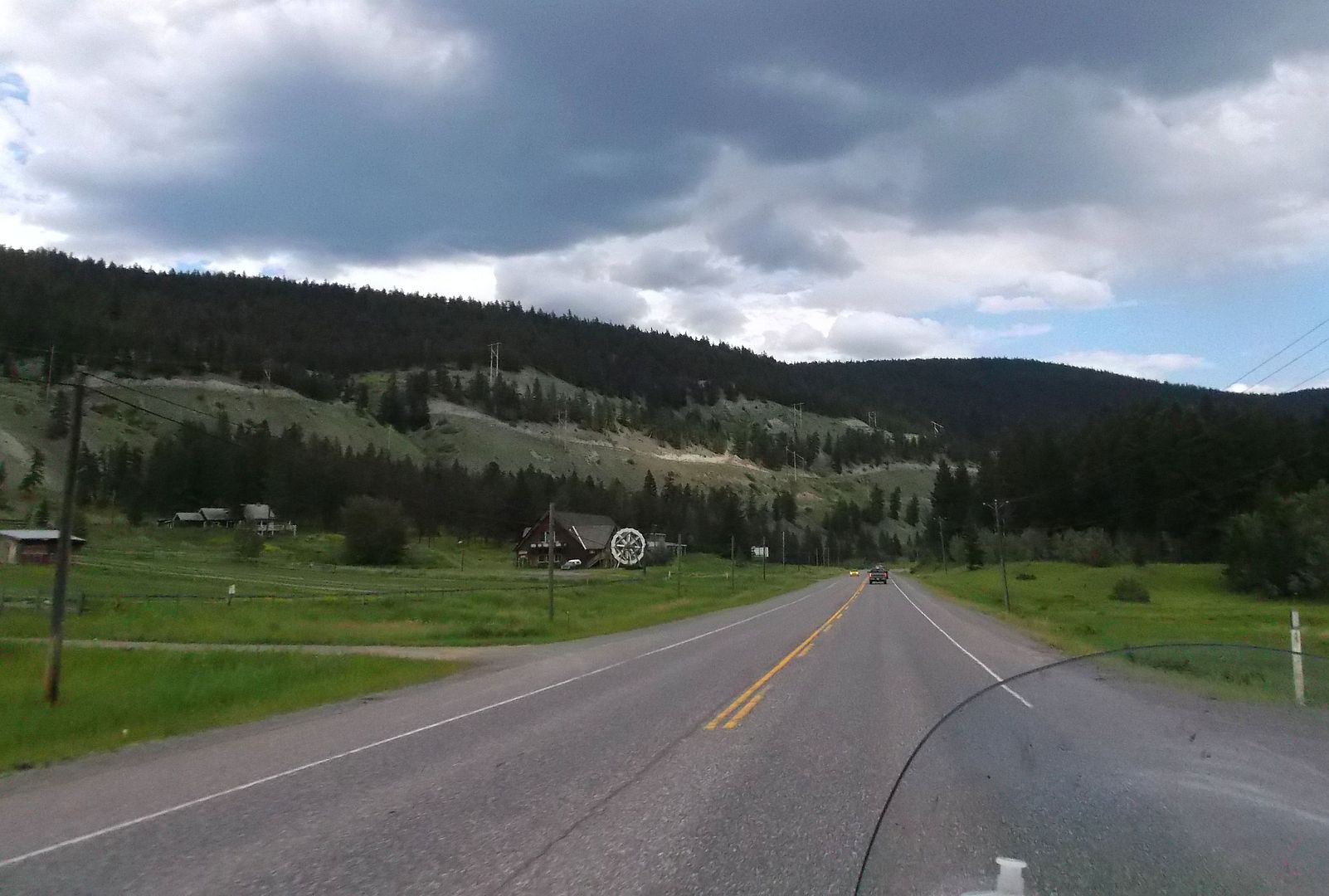 I'm not sure how long that lush green valley was, maybe 15 miles or so. Then all of a sudden, within a 1-2 mile stretch, it transitioned into an almost desert like terrain. The air temp went up 20-30 degrees. If was quite a surprise!




In the morning we'll be doubling back 5 minutes to take this turn-off, Hwy 99 South, which will turn into the "Sea-to-Sky" highway.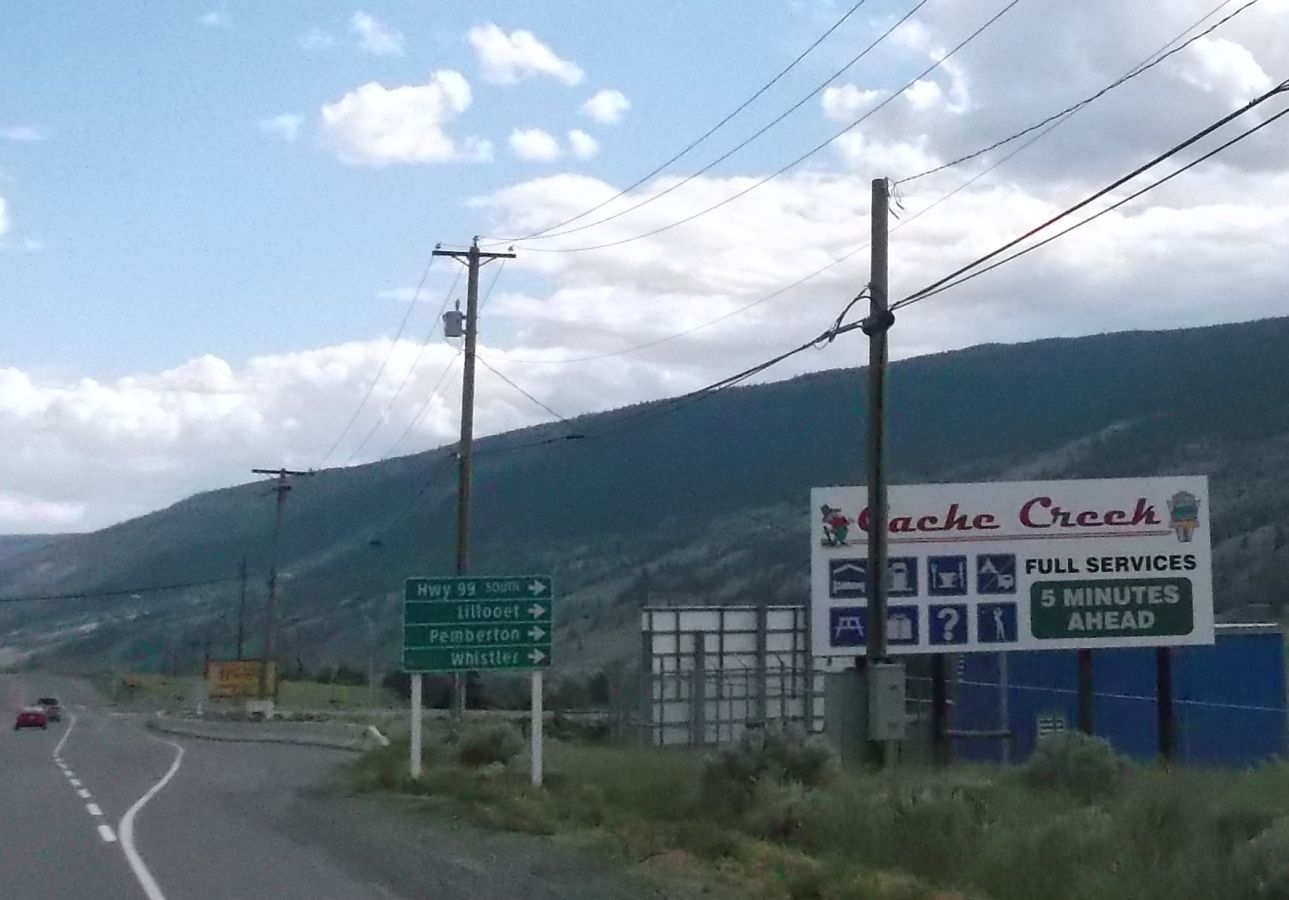 We got a motel in Cache Creek, went down to the pool for a swim. Even though it was 80 degrees out, the pool felt ice-cold. Neither one of us accepted the others dare of diving in. lol We went and ate at the Subway that shared the same parking lot. Then walked across the street to the convenience store as the sun was setting. Yep, it is getting dark at night now.

Saw a payphone booth. It was enough of a novelty that we snapped a pic.




Next report will be on Hwy. 99!