Picked up some pipe and ...
..tacked up a 2-1 exhaust today.

Used the entire OEM front header, and just a bit of the OEM rear header.

Material is all 1 3/4", with the collector spitting out at 2" for the tip.

Will be testing both the TTI 118's and 158's for both sound and power.

Everything will get the BBQ paint, then be wrapped with DEI Titanium, except the tip, which will be just the BBQ paint.

There is a L support bracket, made from 3/16" mild steel, that goes from the collector to the engine.





Oh, and also bought the 2-1 collector with slip-fit end.





Did it at the house...was not getting good power for the welder, so the tacks did not penetrate well...gonna be a lot of grinding on Monday when these get finished up at the shop.




Cutting the tip out of 2" 180* piece.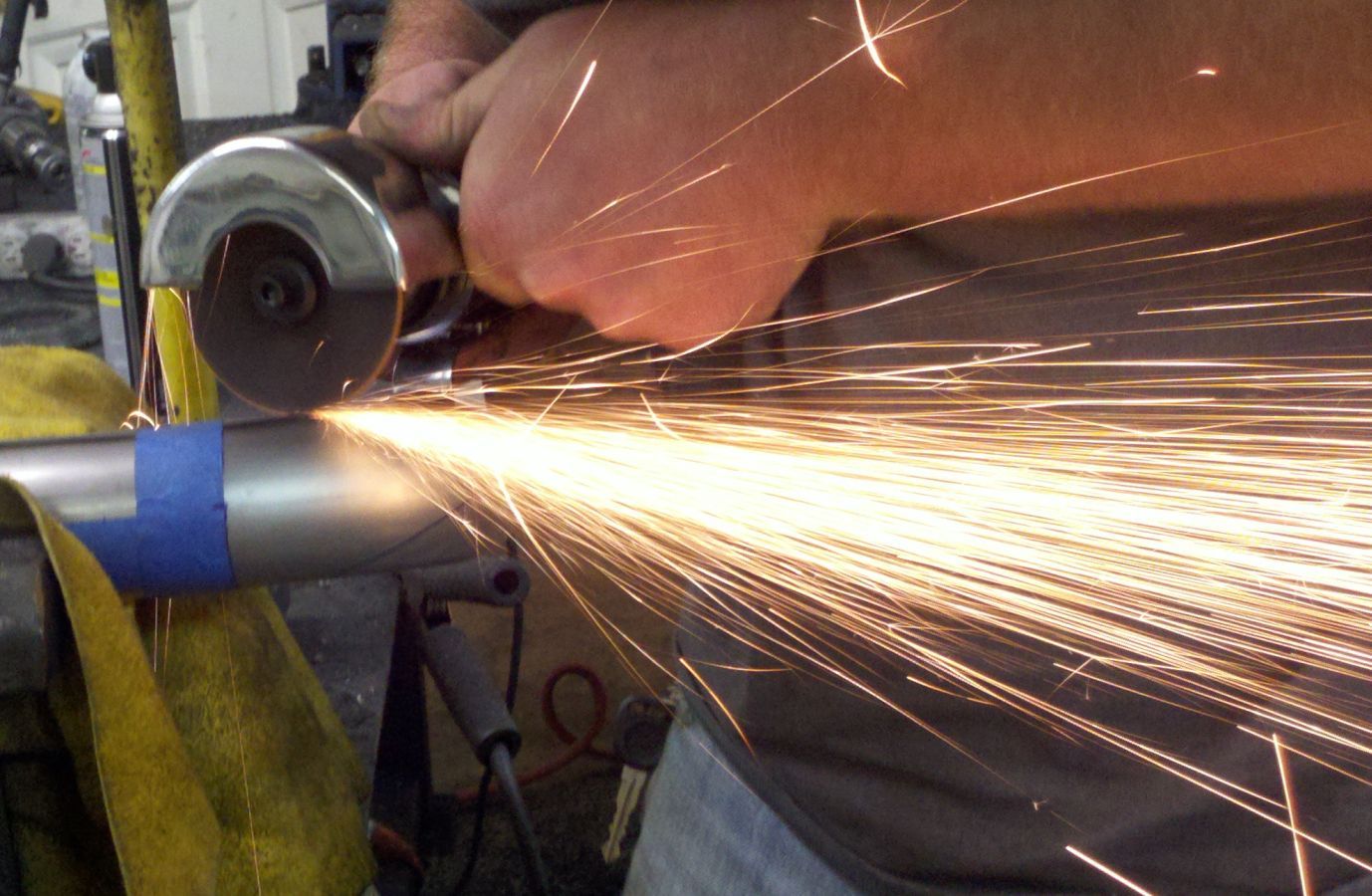 Wheels taped up for a little checkered flag treatment.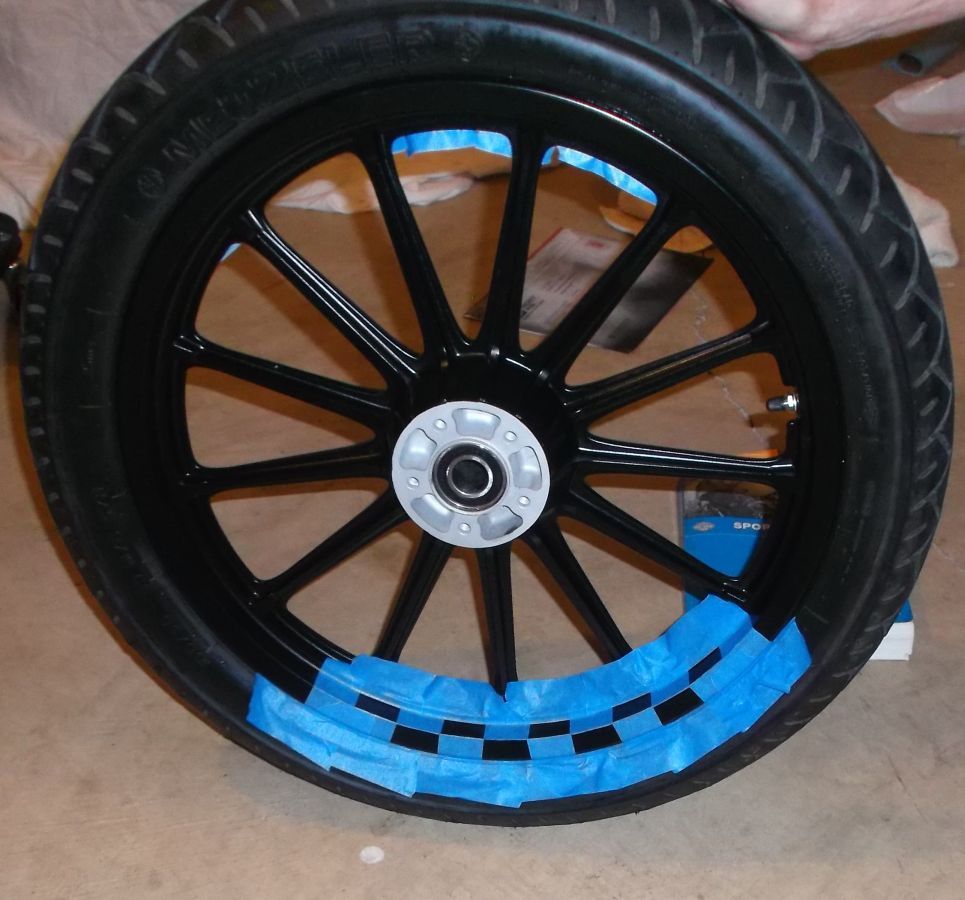 Still have quite a bit to do....BUT...

I started it up and ran the first heat cycle on it this evening.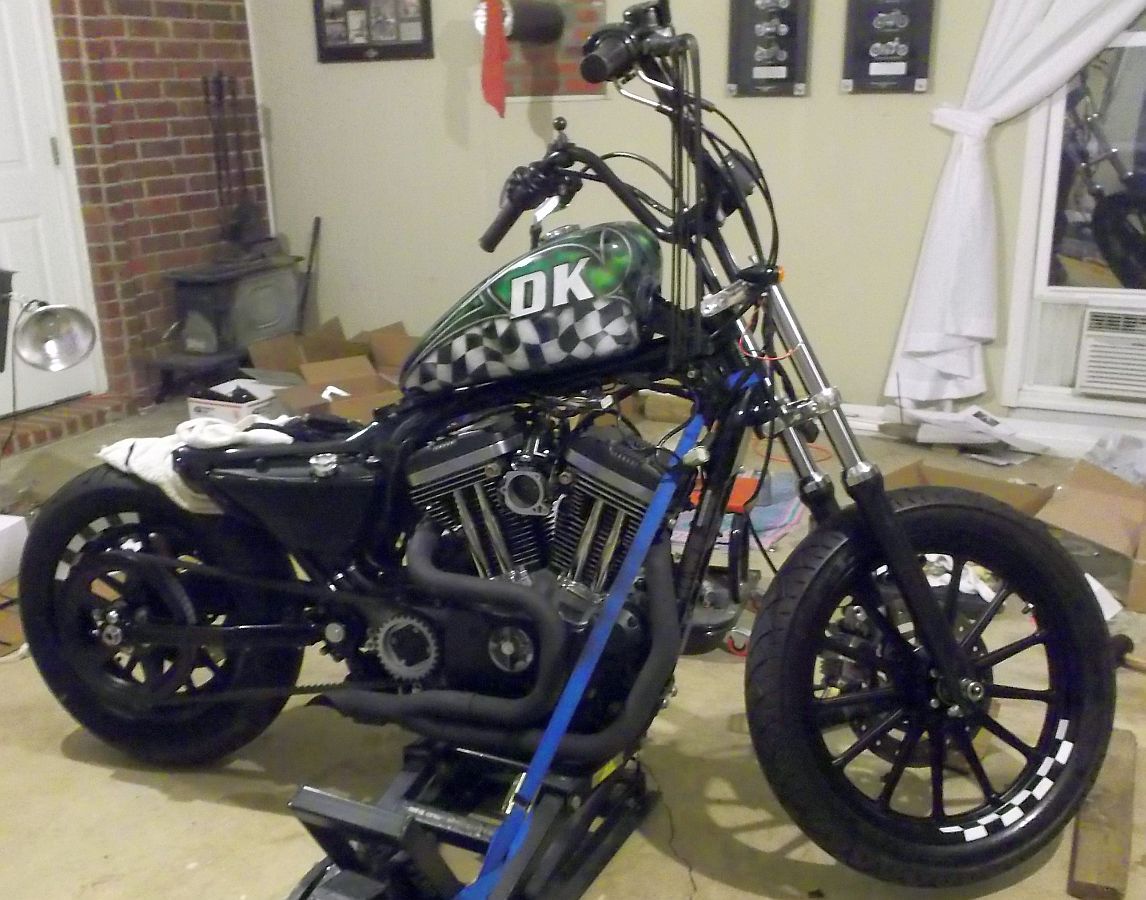 Exhaust is mounted, and partly wrapped. Gonna finish the wrap tomorrow.

Had to get some low profile exhaust clamps, and even still I have only 1/8" clearance for the brake rod on one side and another 1/8" from the engine case on the other.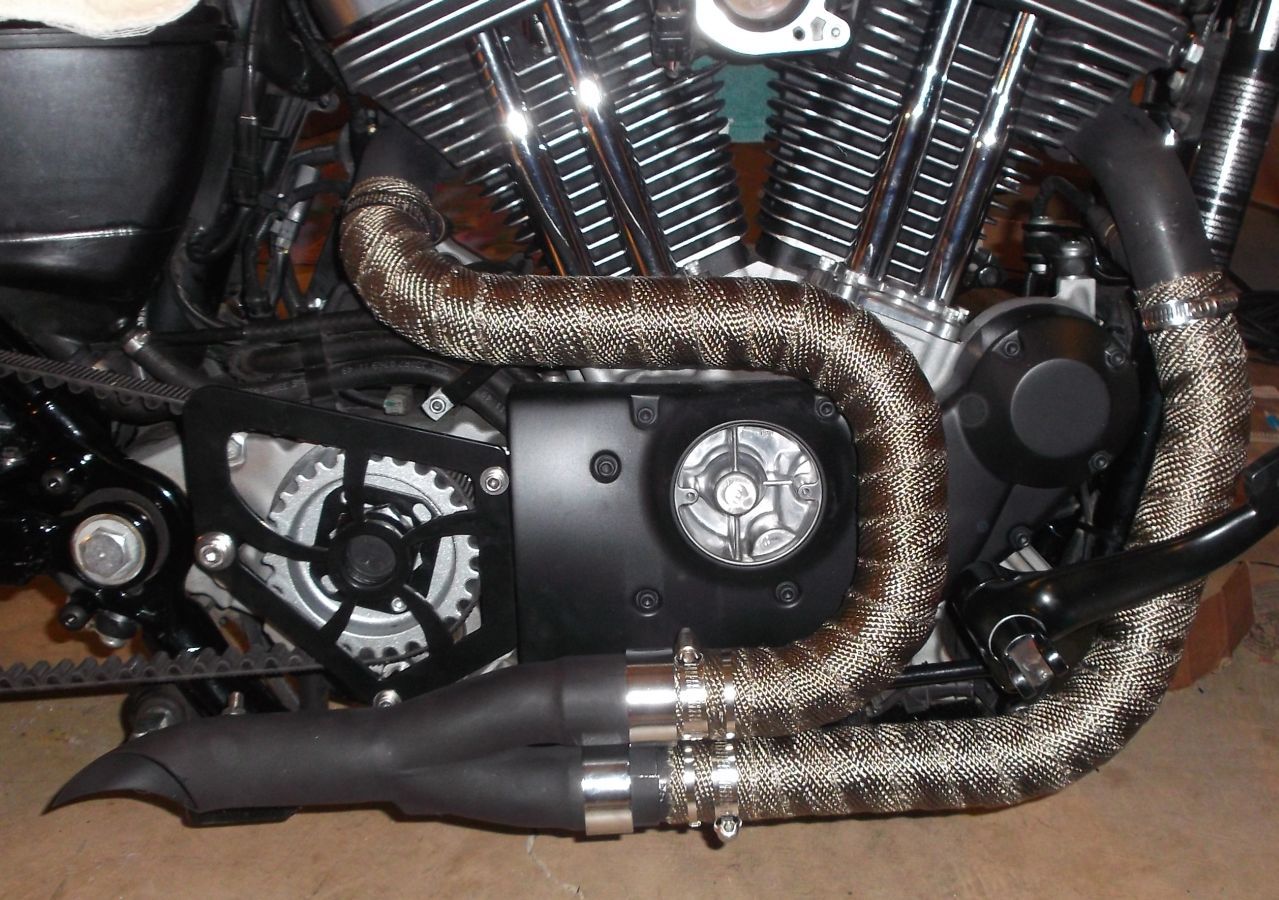 Rear fender is mounted. There's still wax on it, will look better when I wipe that off.


Sissy bar and dagger mounted.





New plate is mounted. Yeah, those are struts, gonna try them out, if it's too rough I'll be pulling them and putting some shocks on.