Portland, OR to Meridian, ID
Leaving out of Portland, headed to Meridian.

Meridian is right outside of Boise, Idaho. Marys' mom lives there. Gonna visit for a couple of days.

We had a interesting experience last night at this Roadway Inn. Electricity went out in the whole place for a little over 2 hours. The battery in the smoke alarm was beeping every 20 seconds or so the entire time.




On our way down the road...can't say I recommend this as a safe riding practice...I was hungry and Mary gave me a bear claw.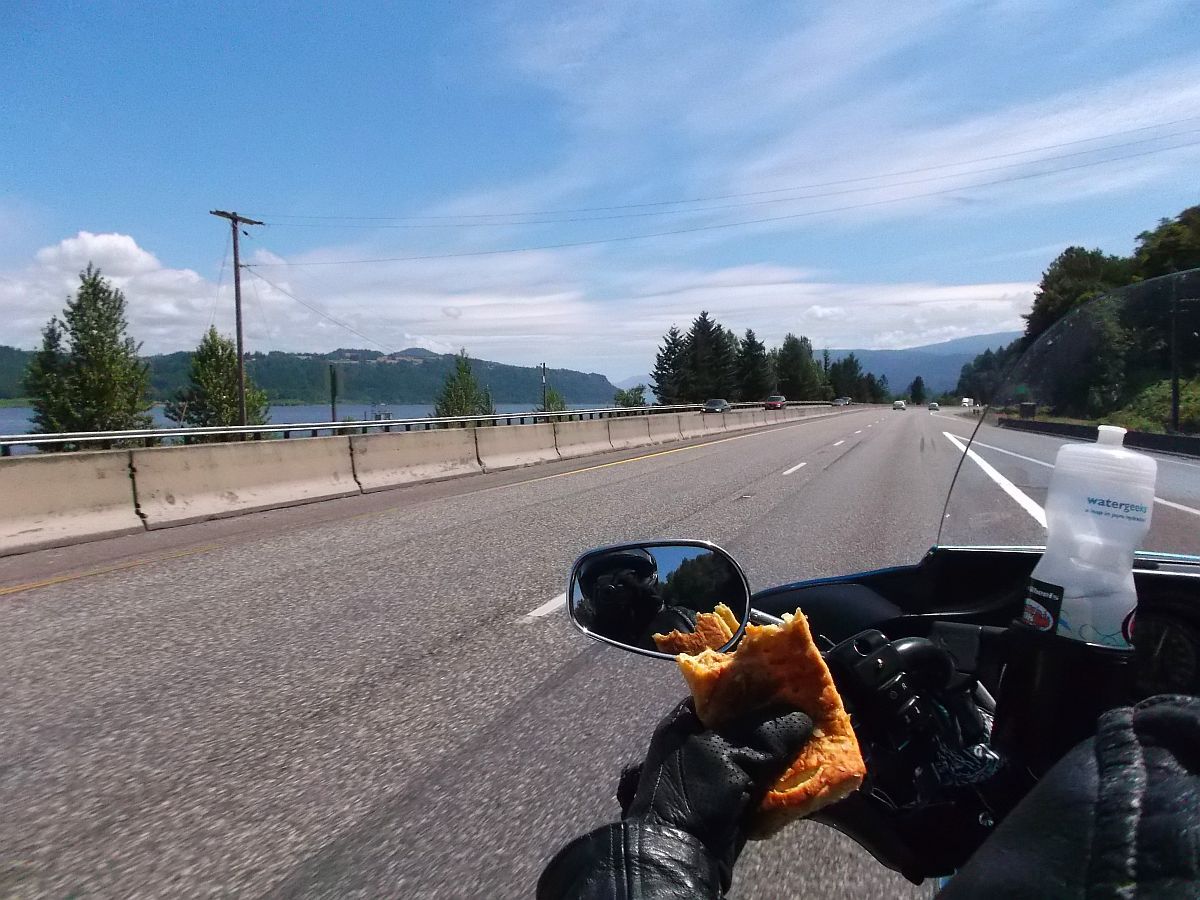 On our way...what a great riding day this was...84/30 the entire day.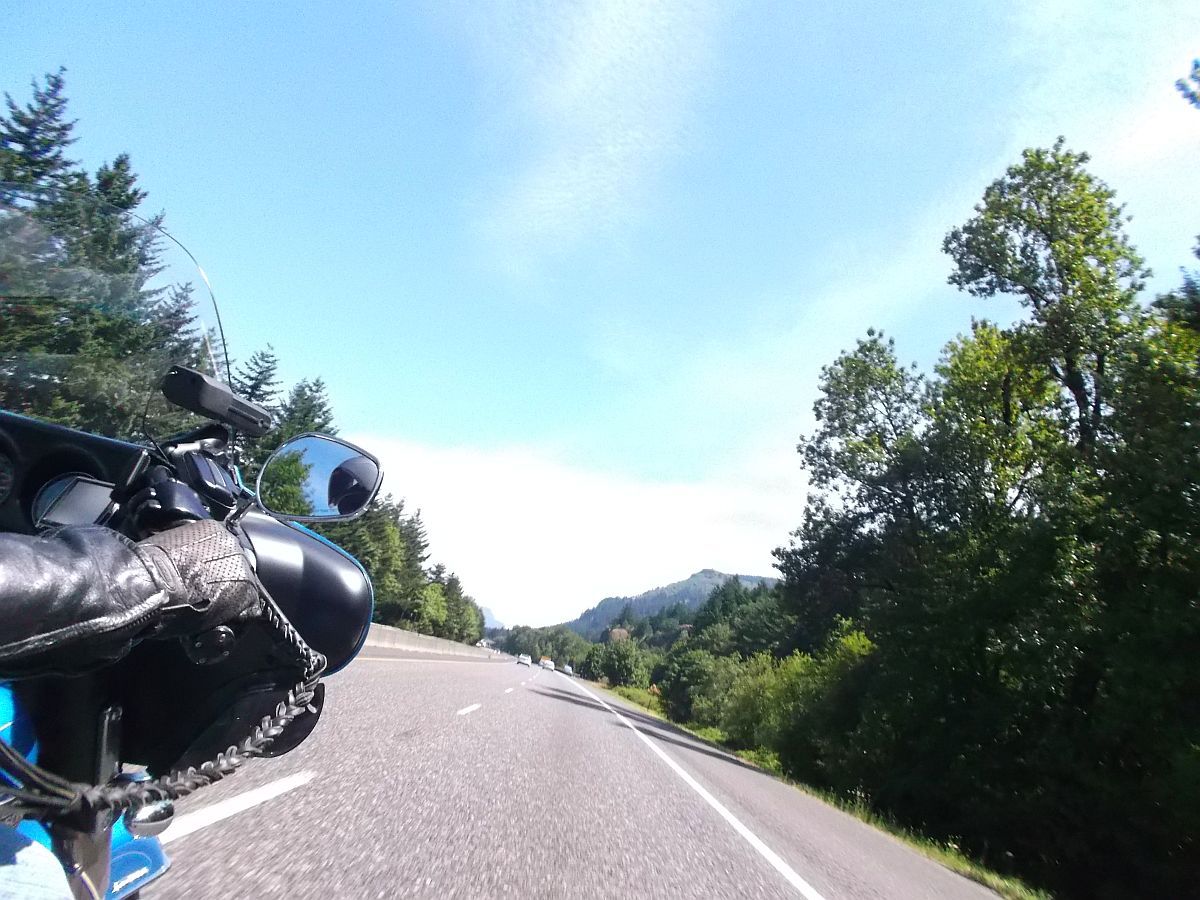 AKA as the Columbia River Highway, before turning into the Old Oregon Trail.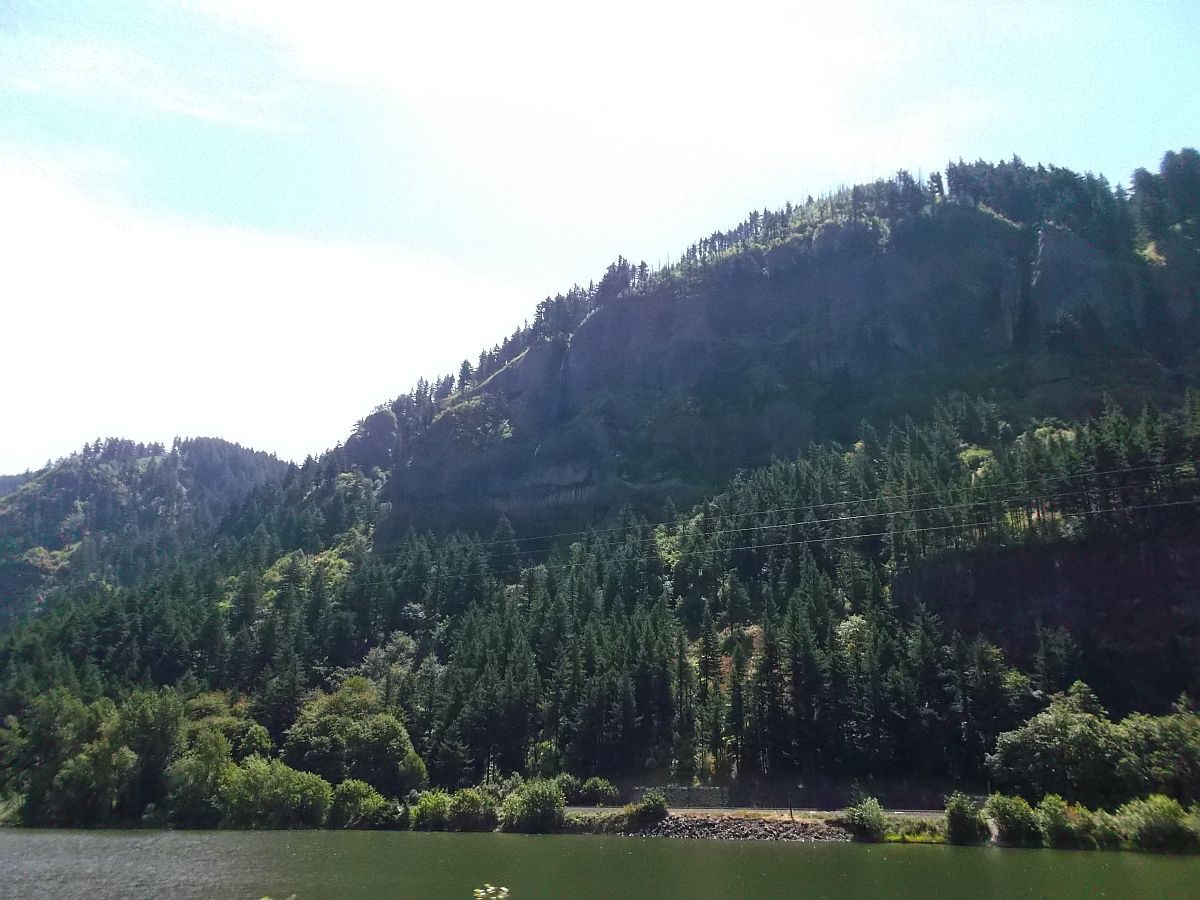 Waterfall view from the highway.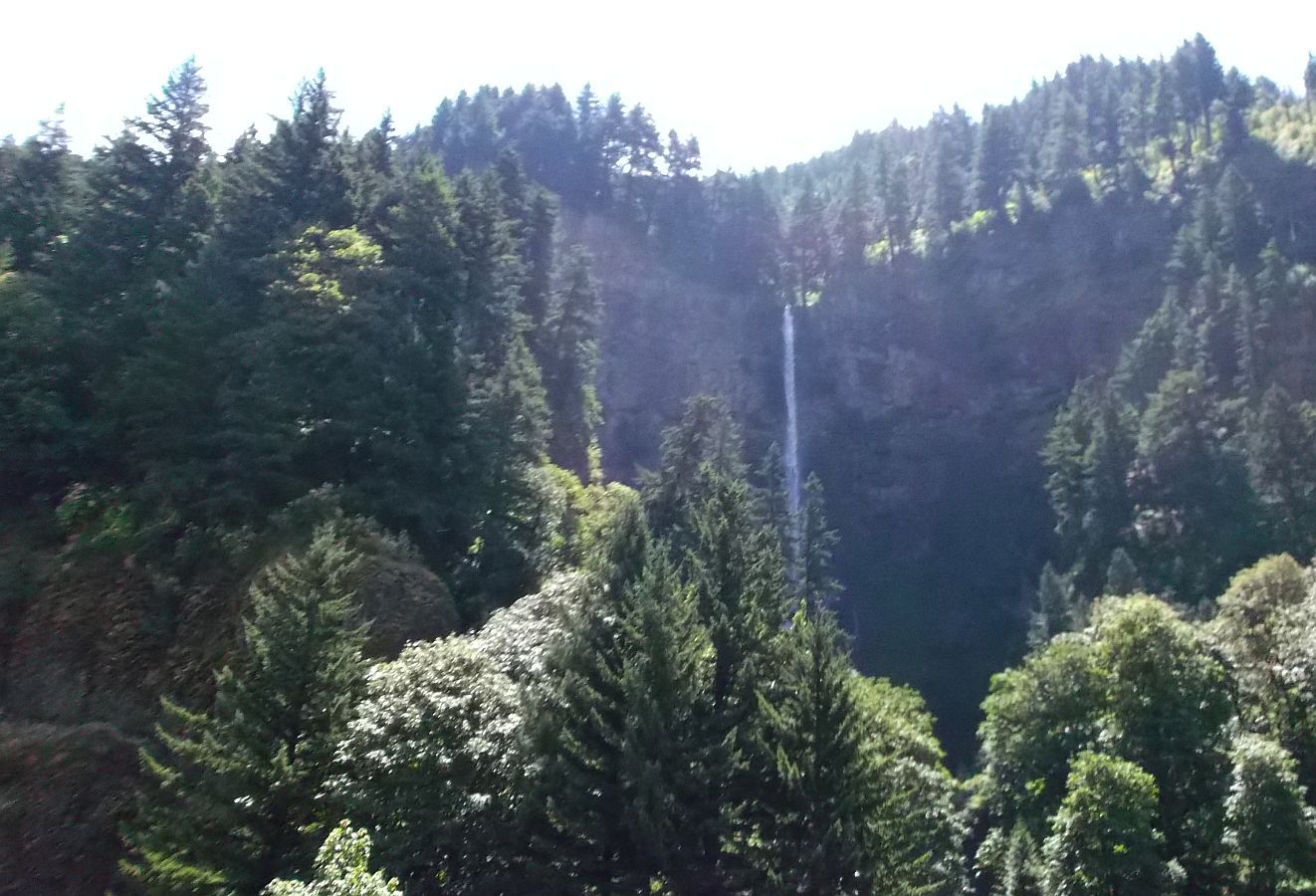 I can tell, right off the bat....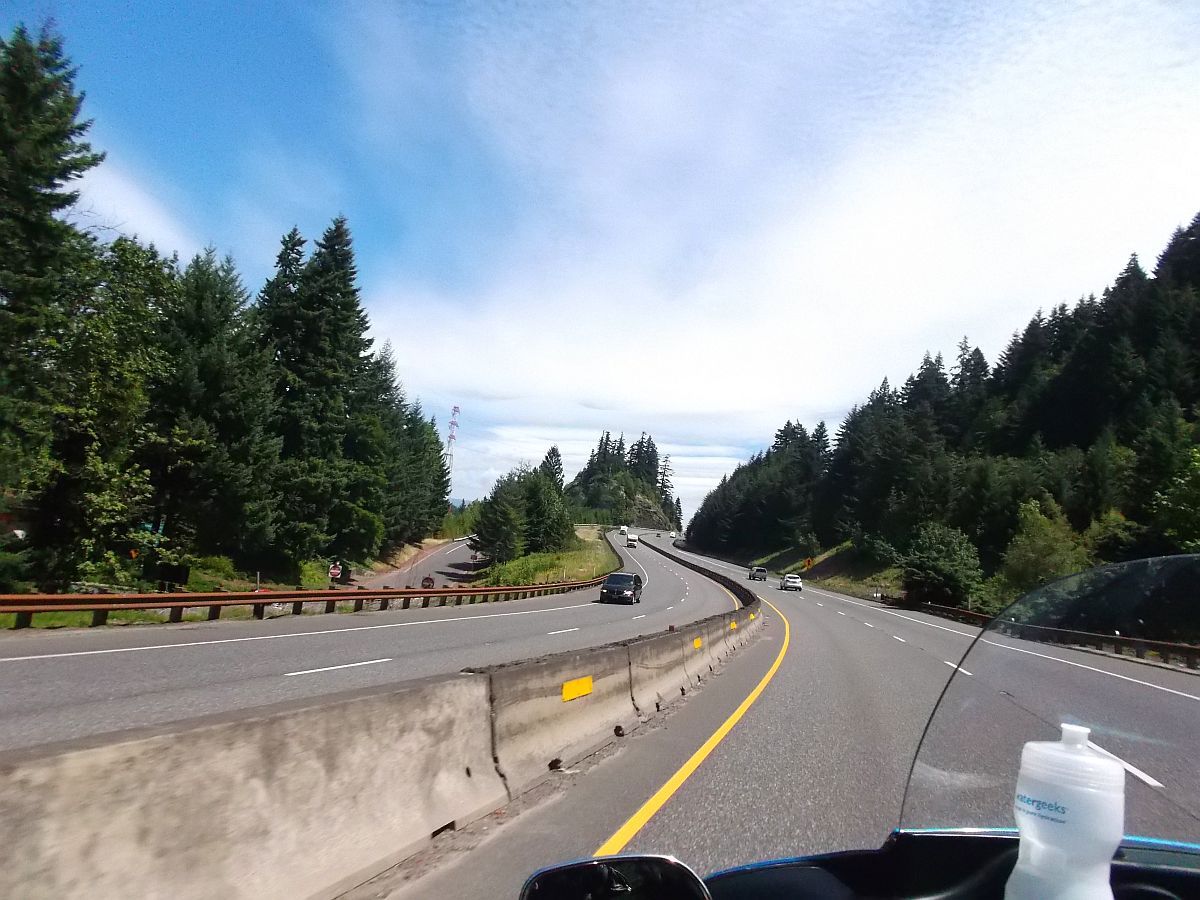 This is going to be a FUN day of riding!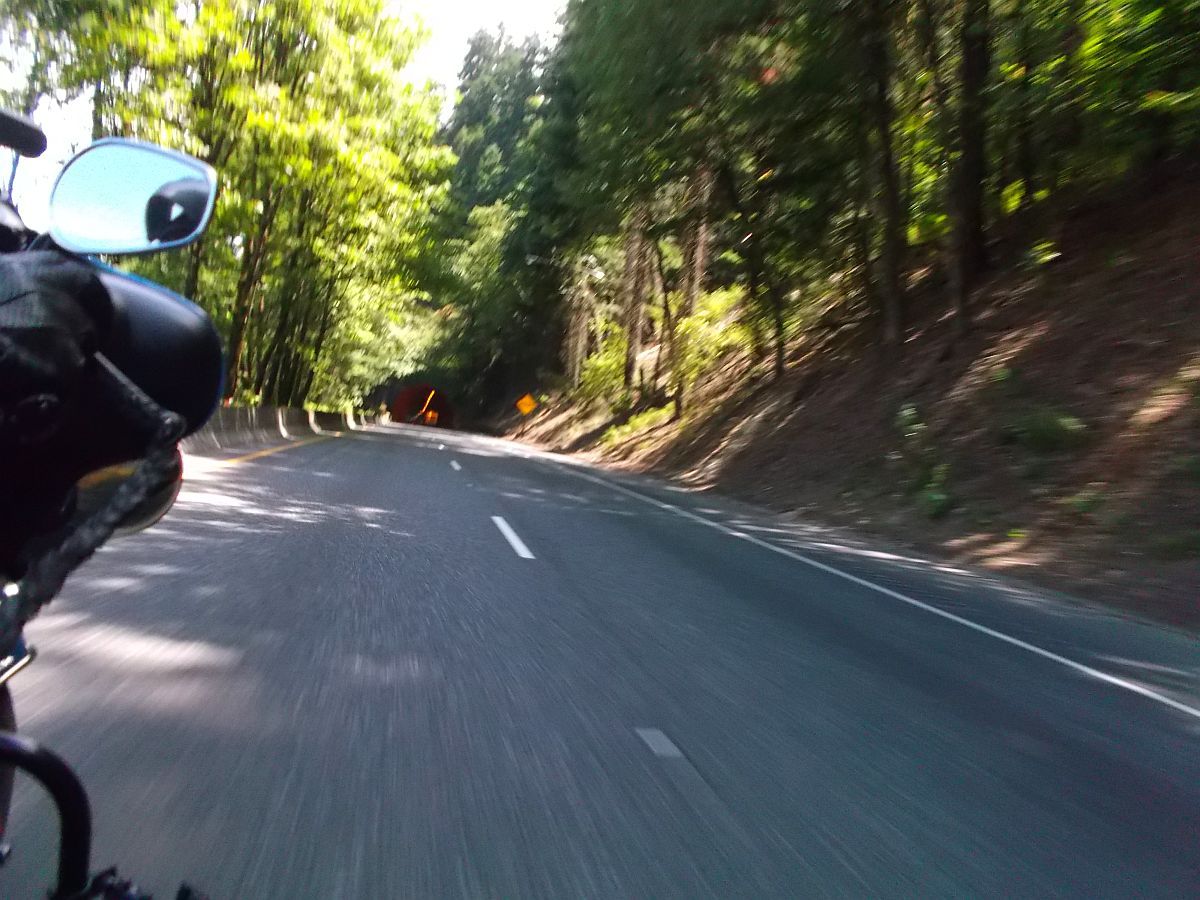 This was a pretty long tunnel...mountainside went right down to the river, so they made a hole in the mountain.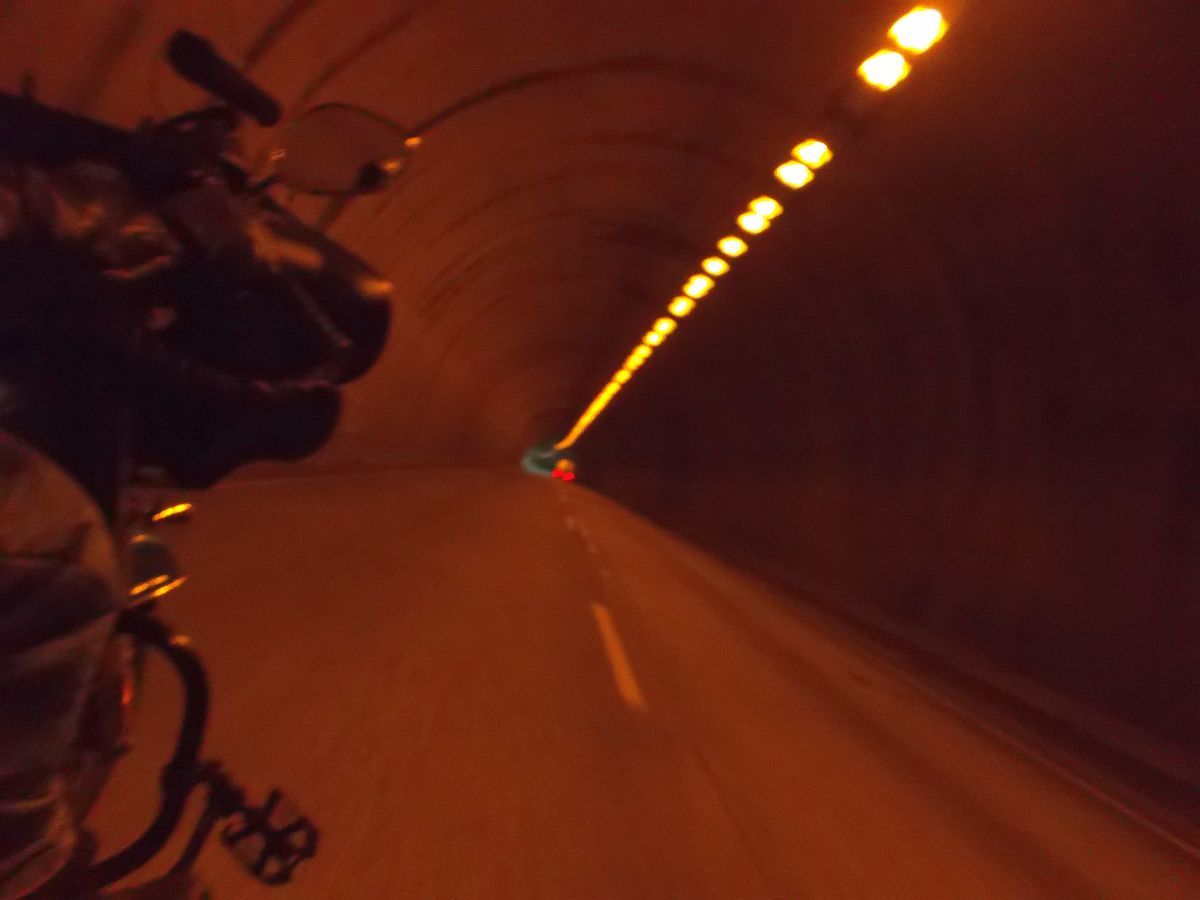 Lot's of curves and elevation changes...great way to start the day!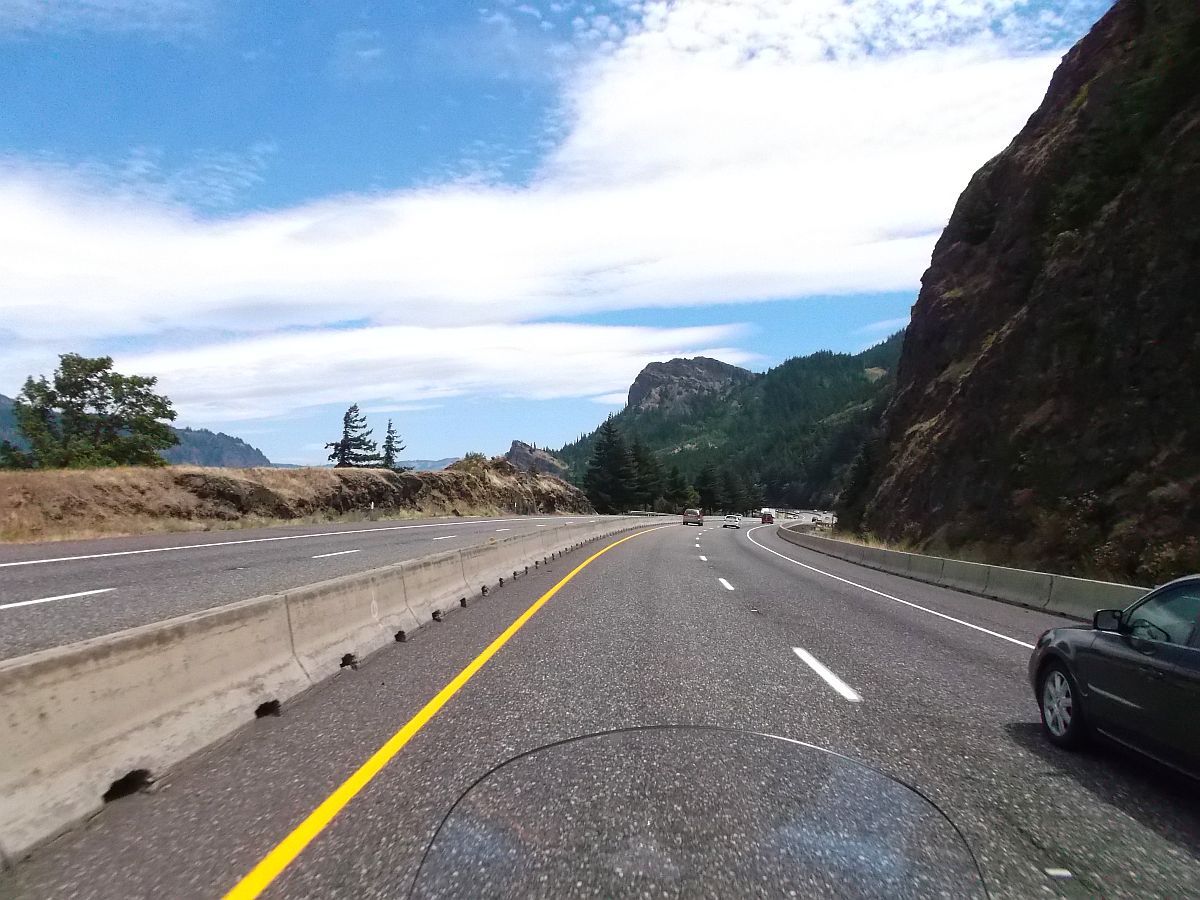 There was a scenic turn-off that went a bit up the mountainside for a view of the Columbia River.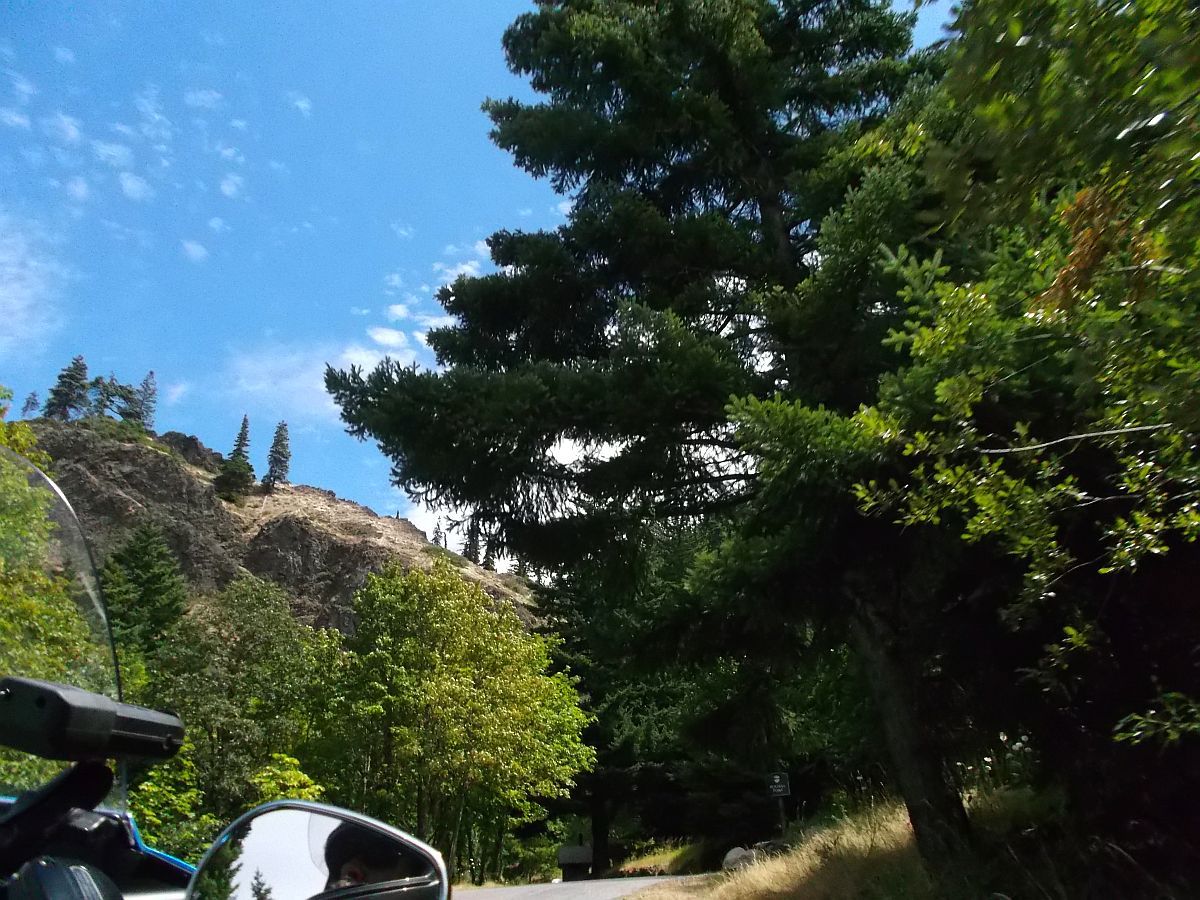 I took the camera for a shot.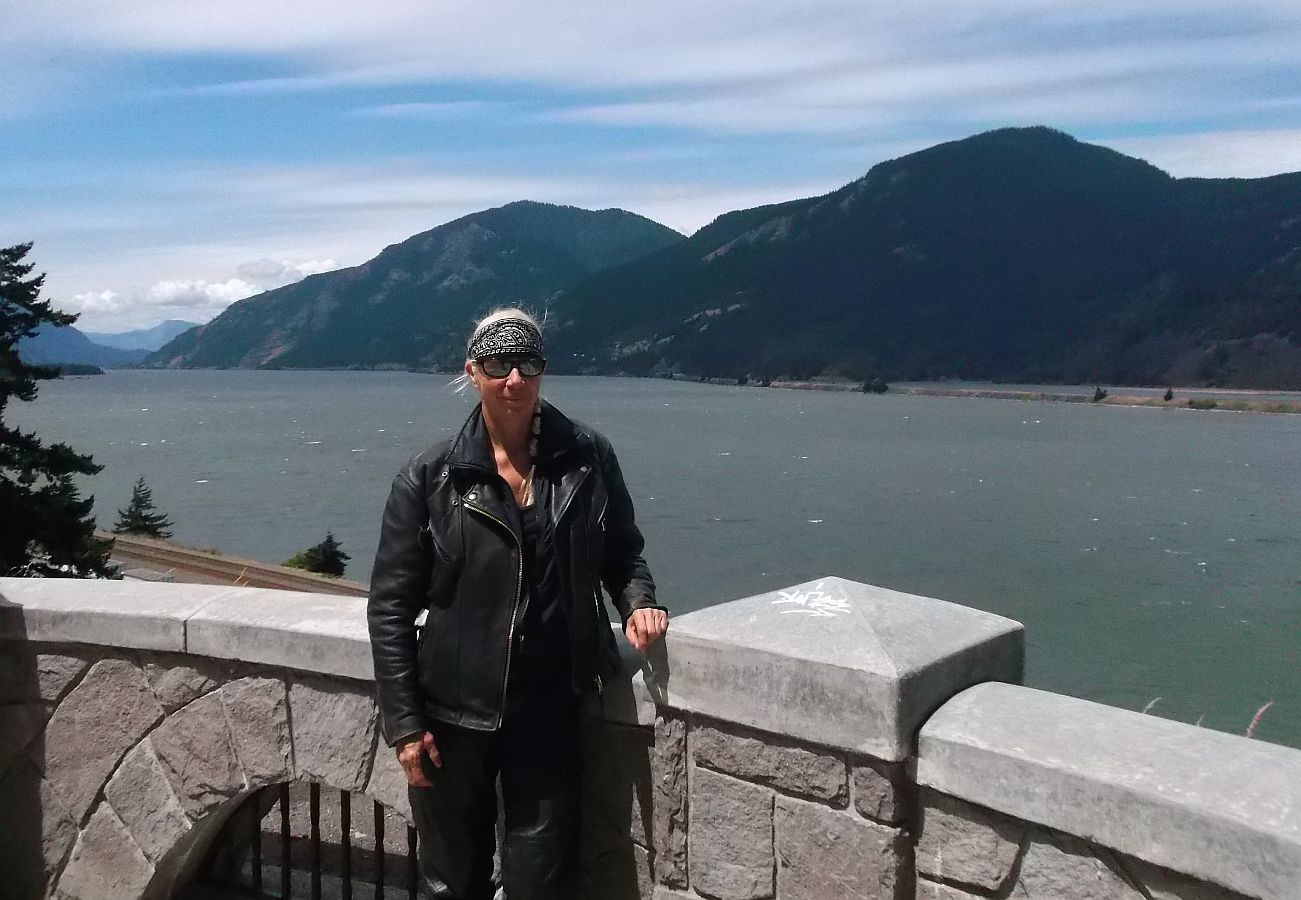 Panoramic of the river...





We rode right along side of it for about 100 miles.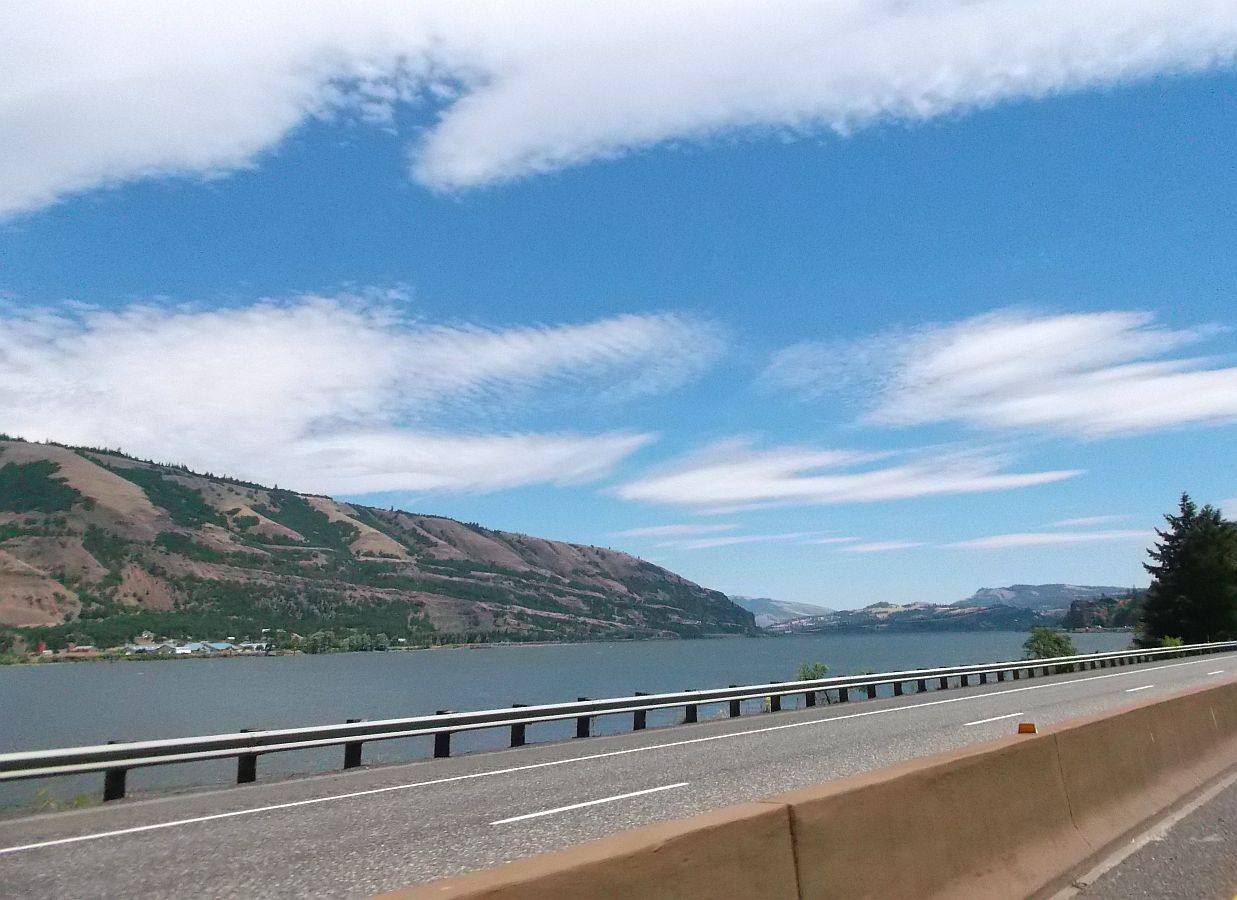 Perfect riding day, good road, good weather, stunning sights!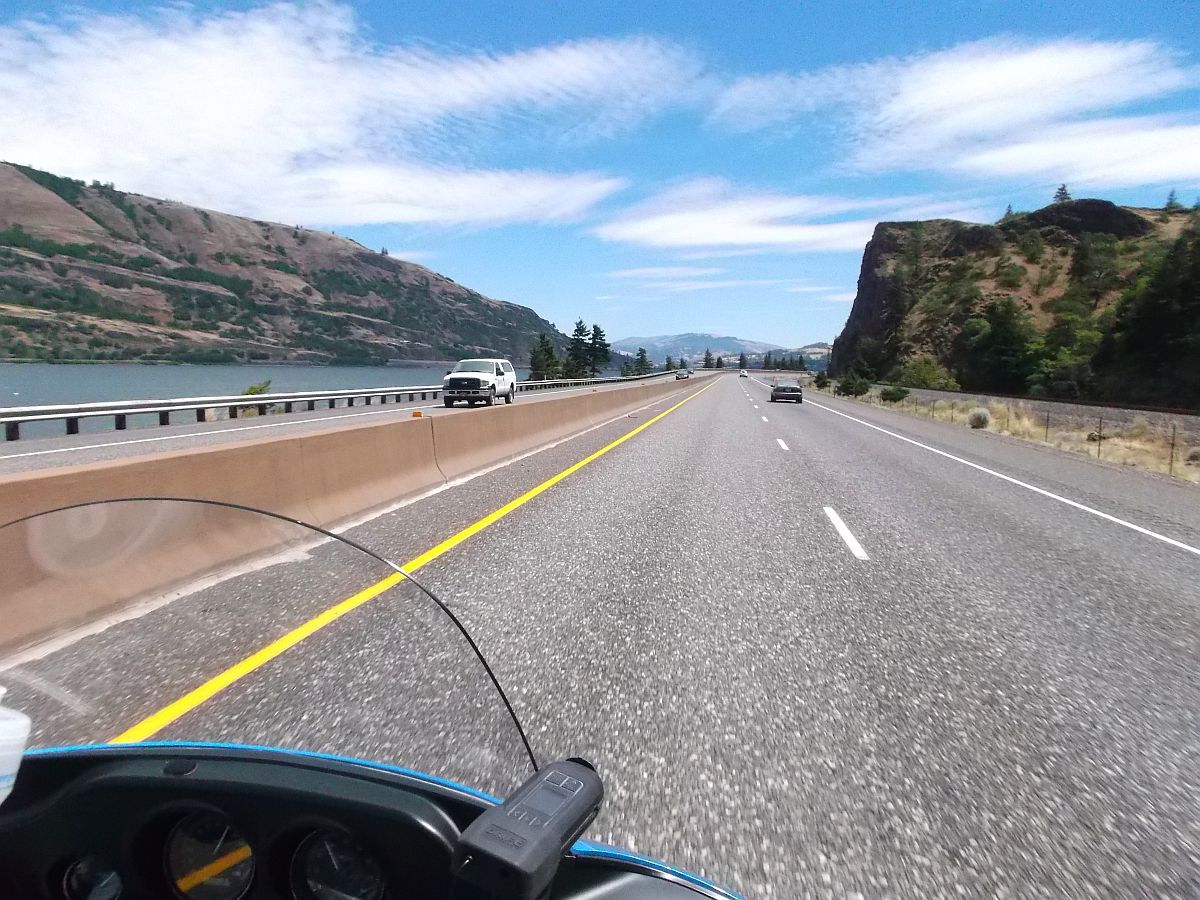 I'm posting just a few of the pics Mary got of the clouds...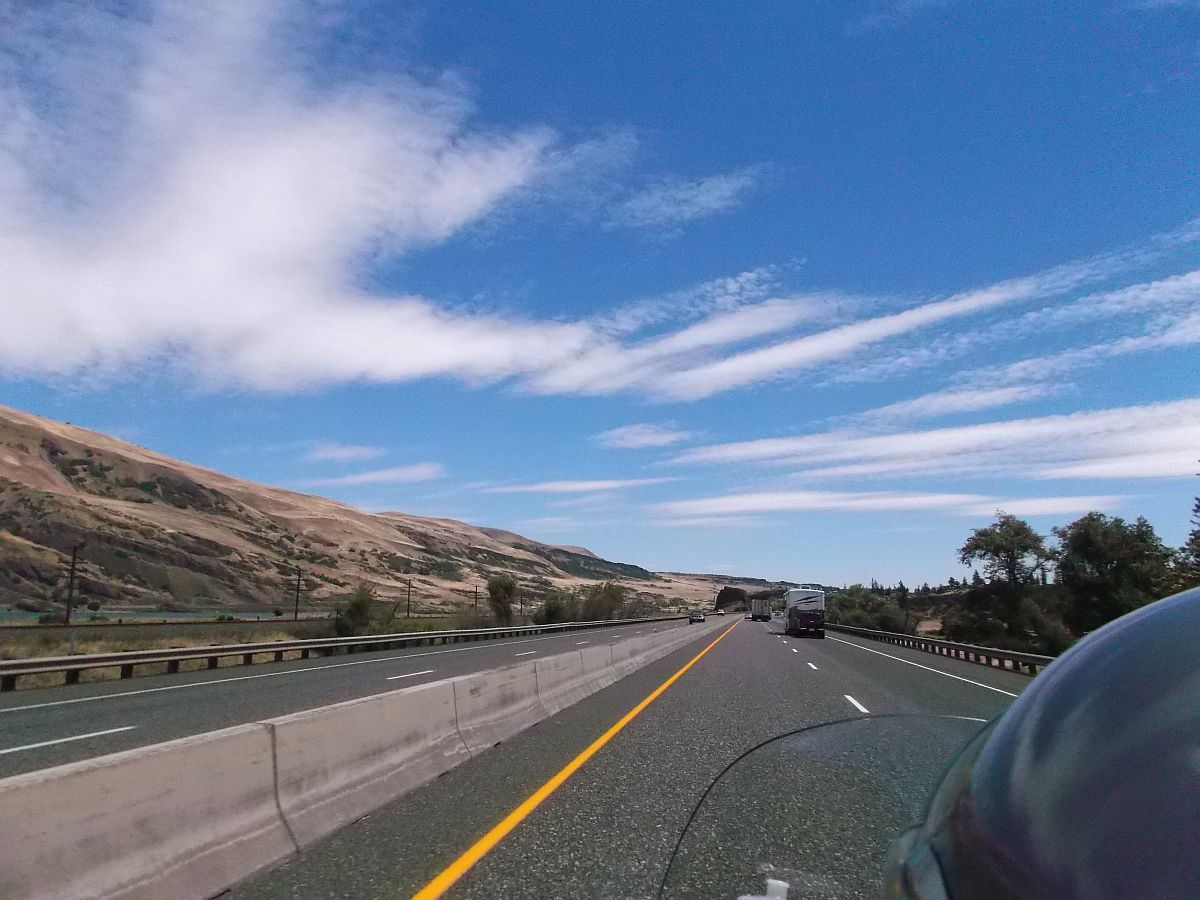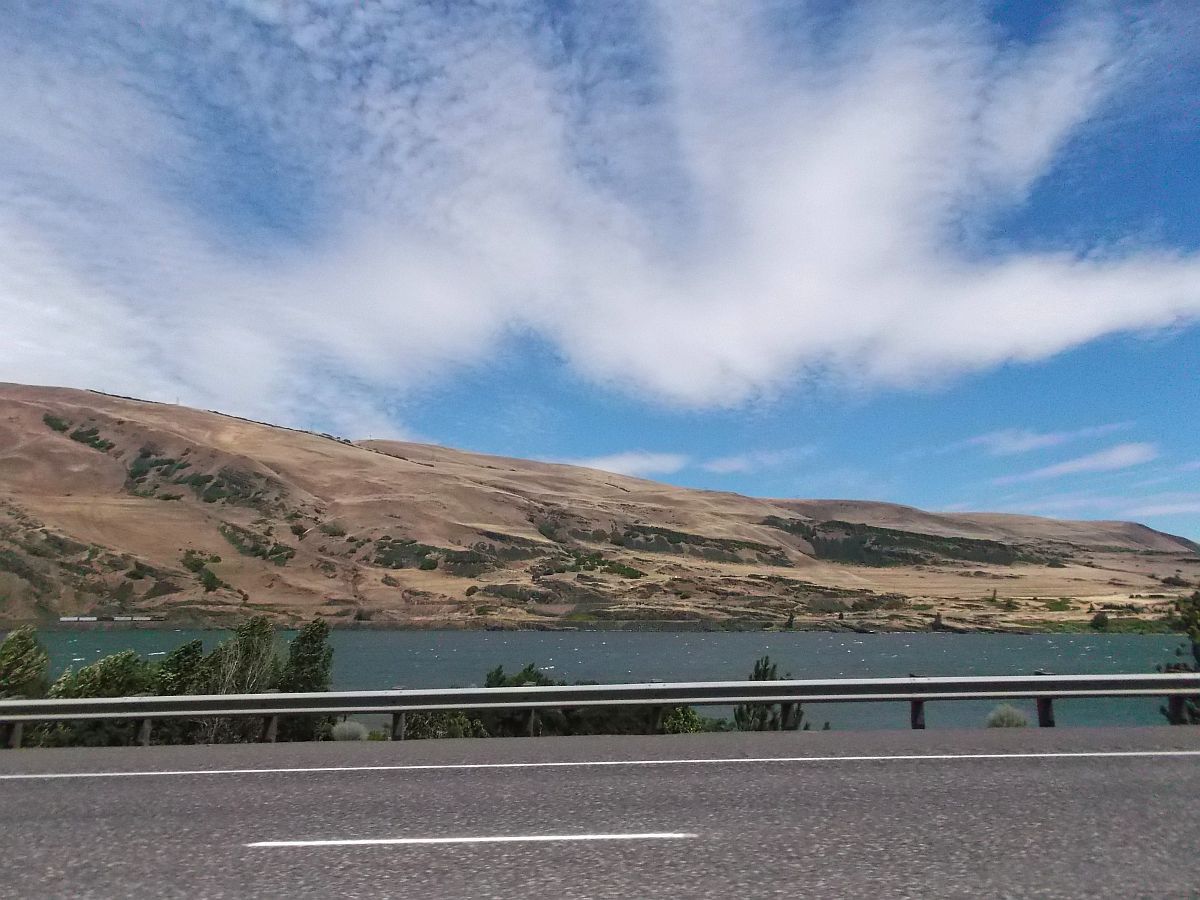 We passed a couple of hydro-electric plants along the way.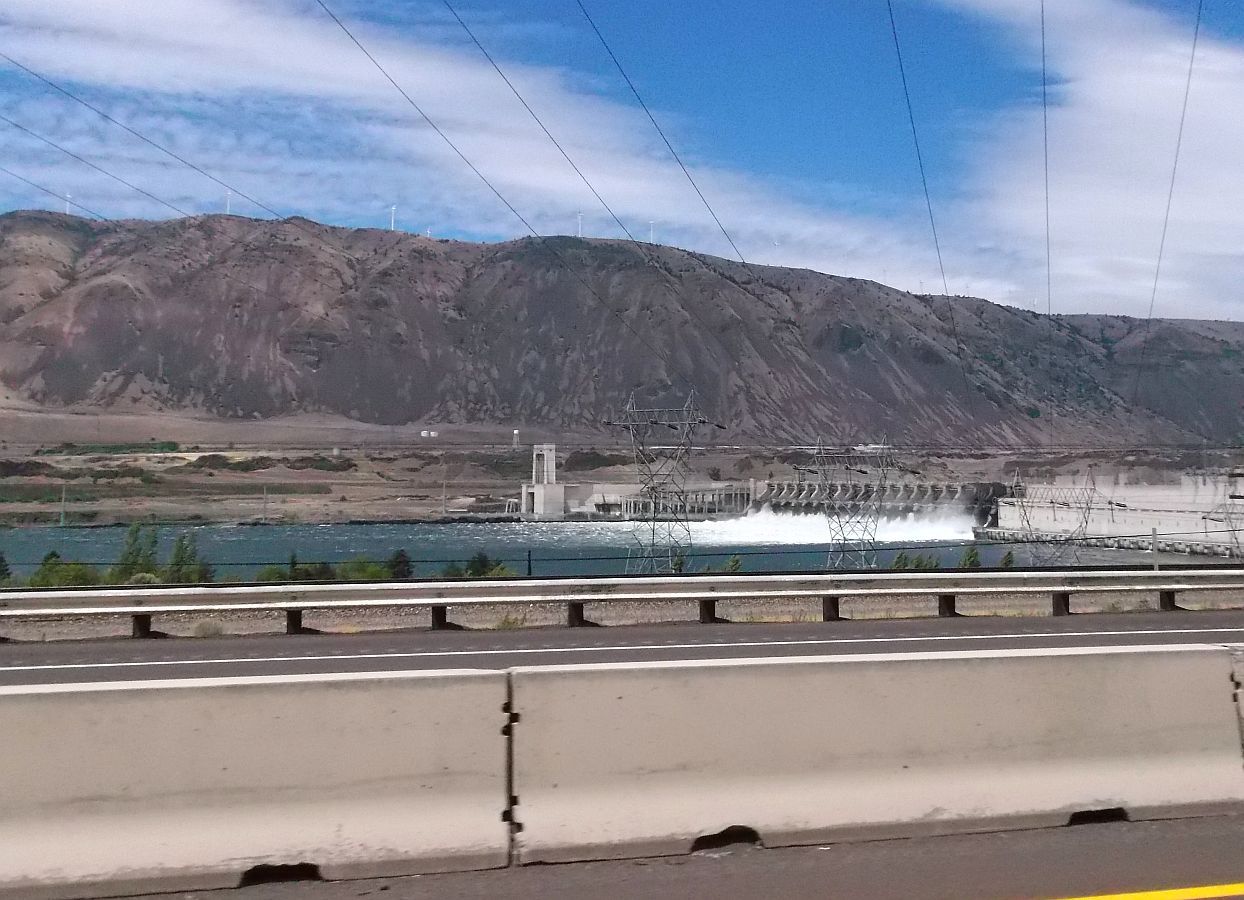 Right around the last one, the terrain changes, and there are hundreds of wind generators.






This is the first time we have been in northern Oregon. Quite different than we expected!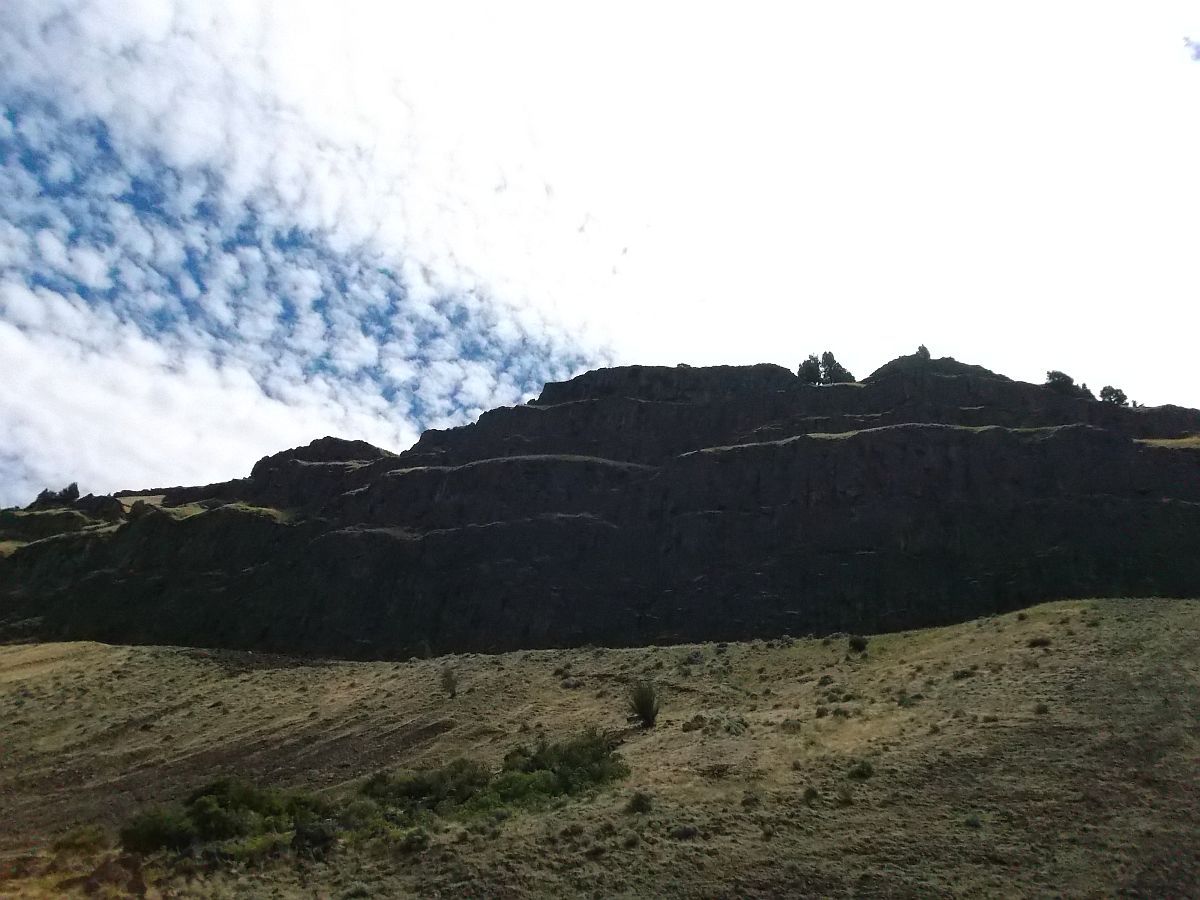 These wind generators are HUGE!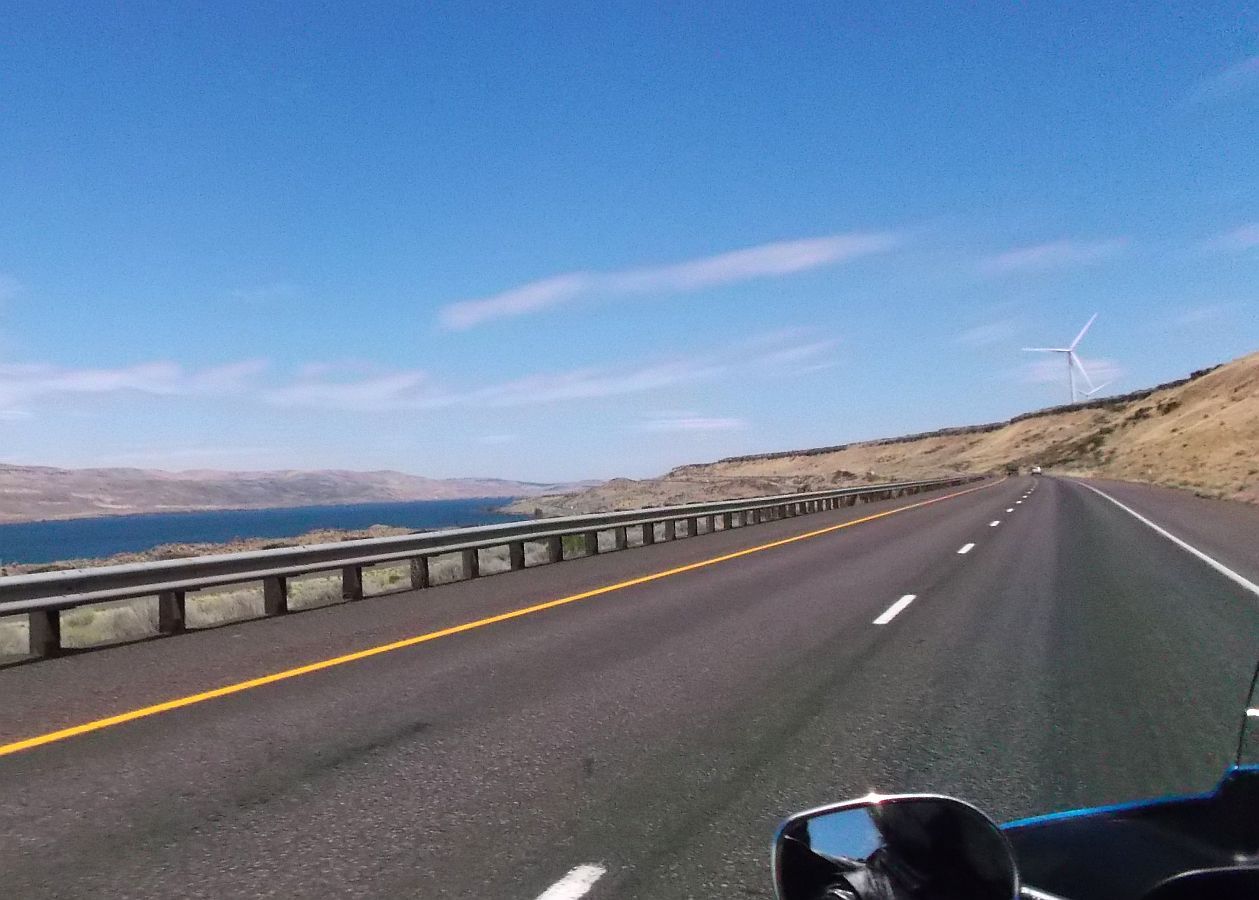 Mary likes cloud pics, and they were plenty of them today!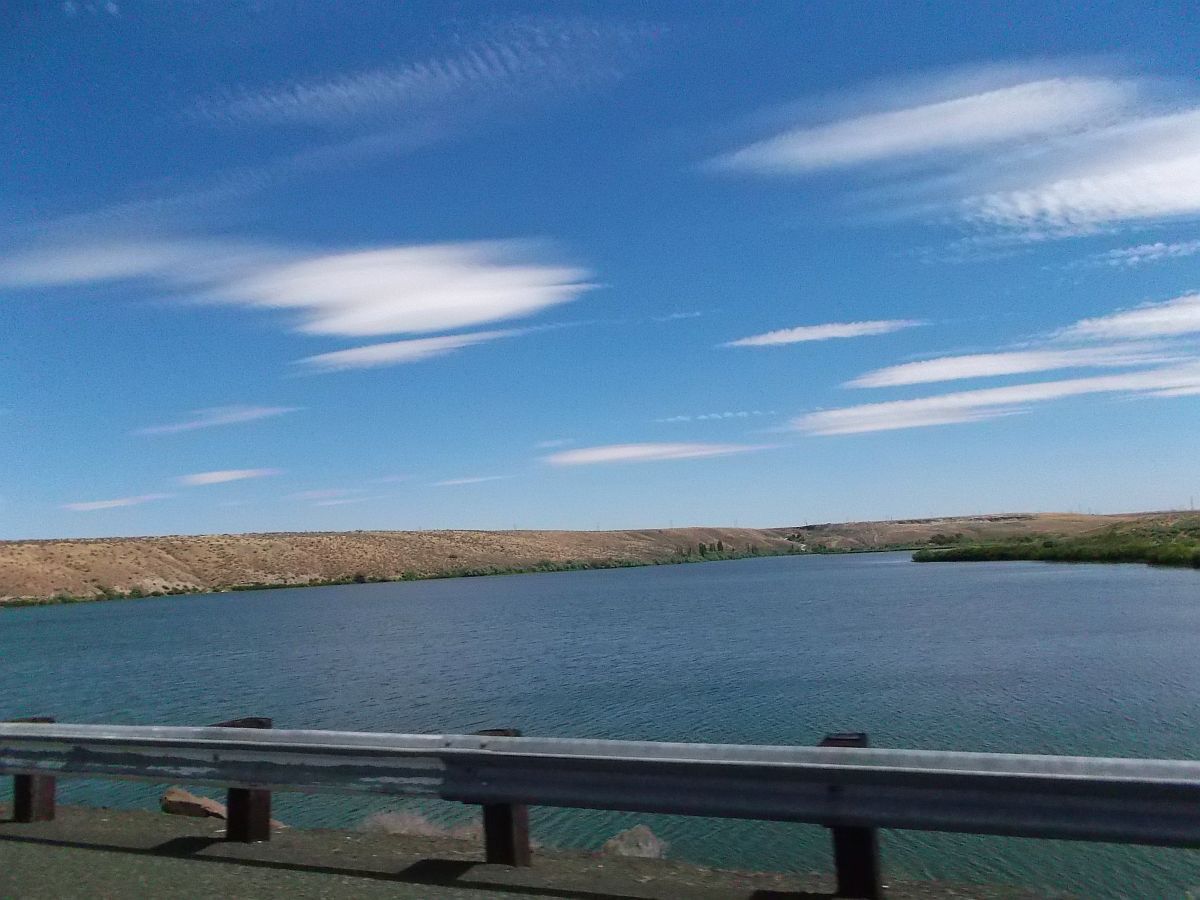 First gas stop...in Oregon it is the law that a gas attendant fill the vehicles...no self-serve. However, with motorcycles they just hand you the pump. This place only had two guys working 8 pumps. Everyone seemed like they were used to waiting 10 minutes to get gas. We did a little walking and stretching.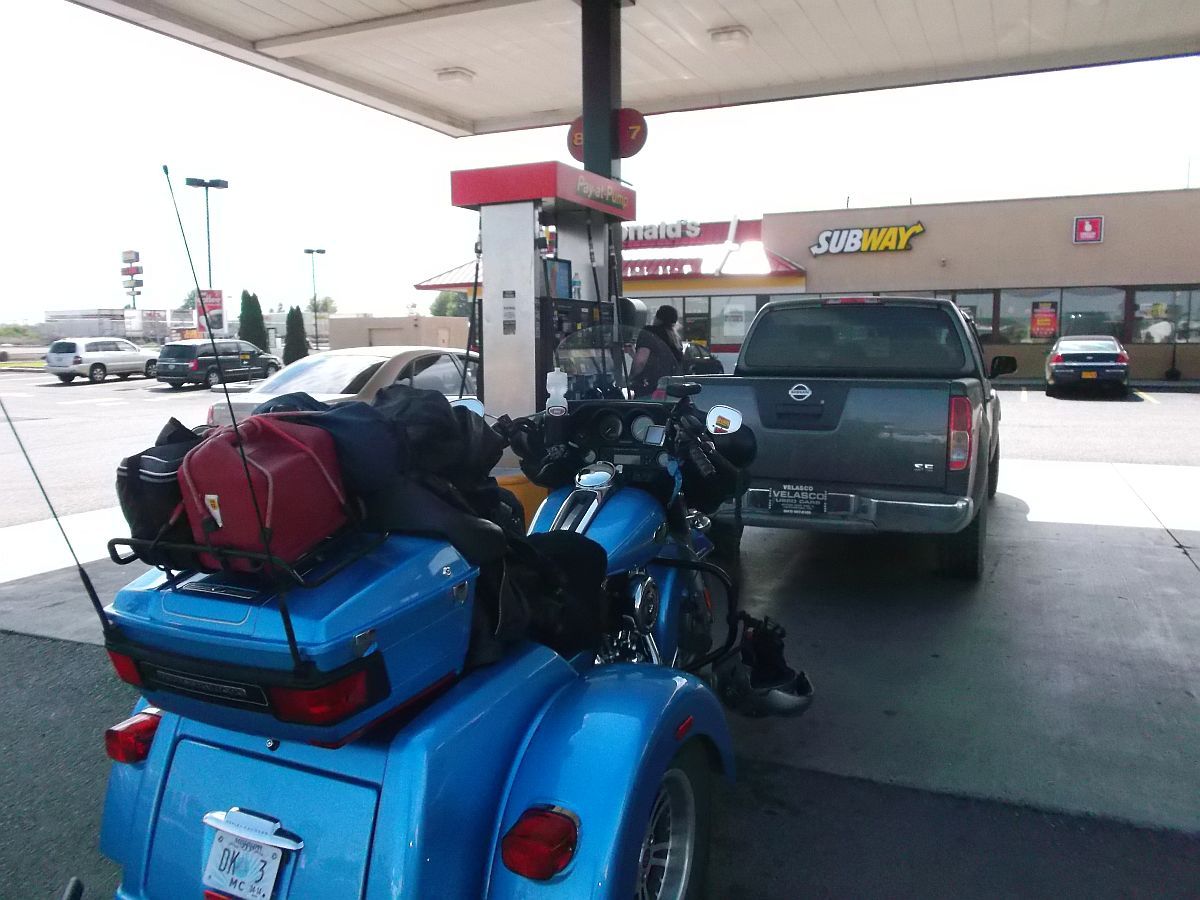 Big country!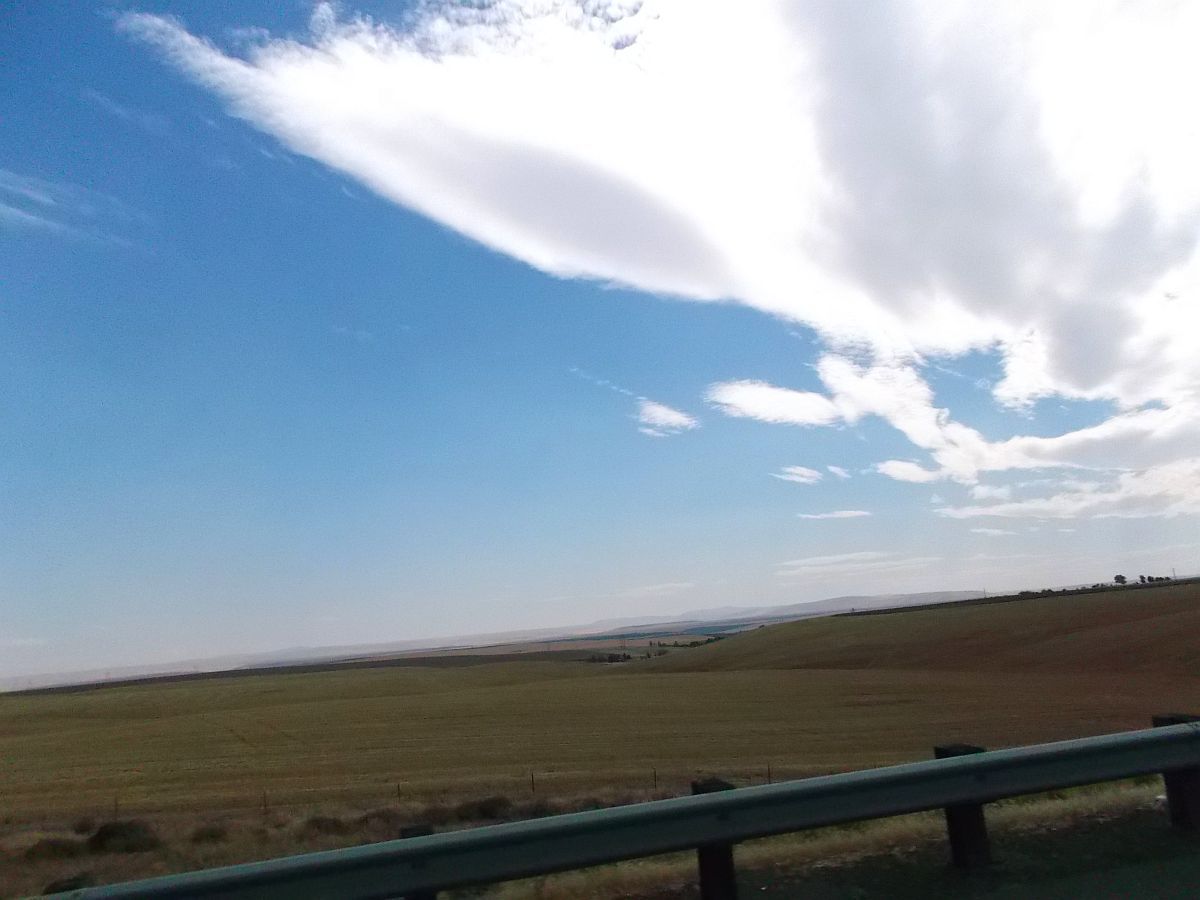 Headed up the new Deadman Pass. Fun section of road!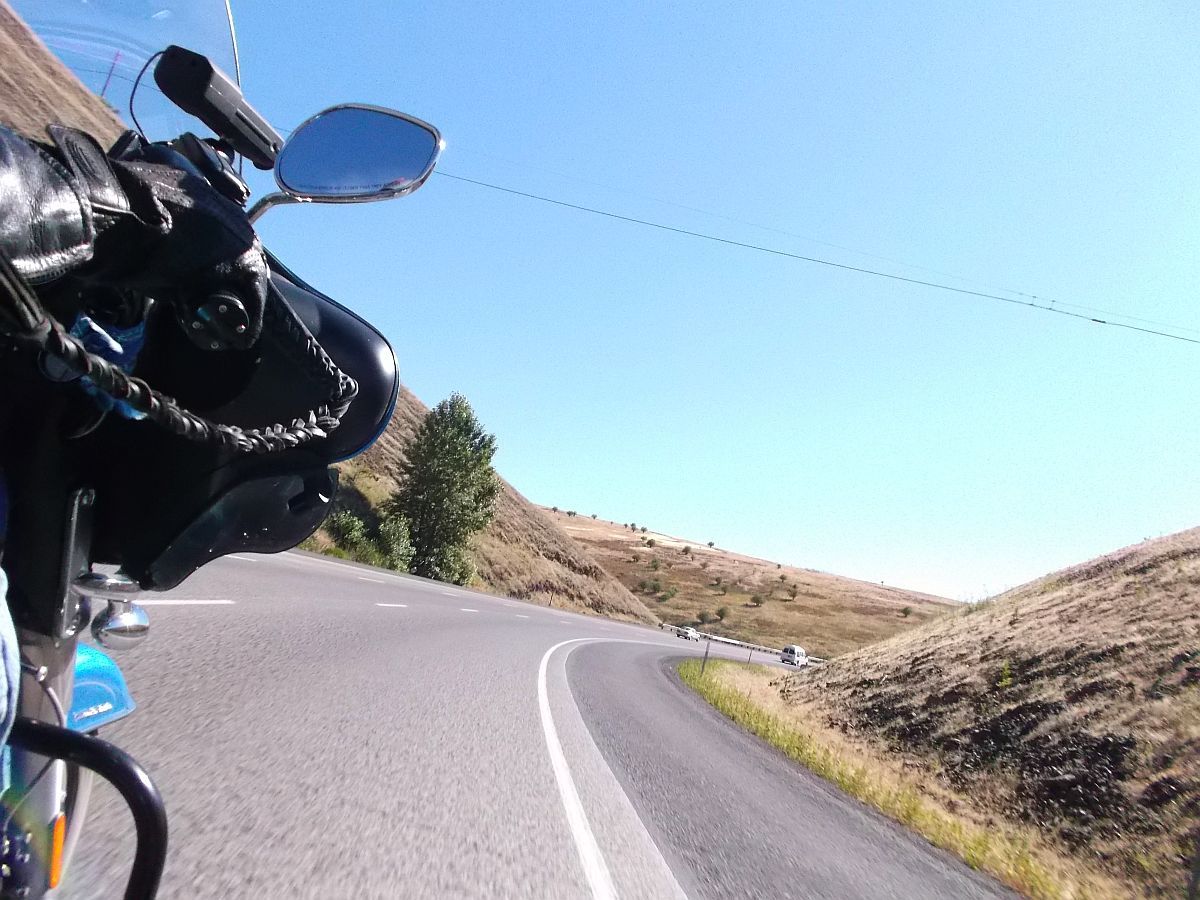 Little traffic, winding road, nice grade, opened it up and had some fun!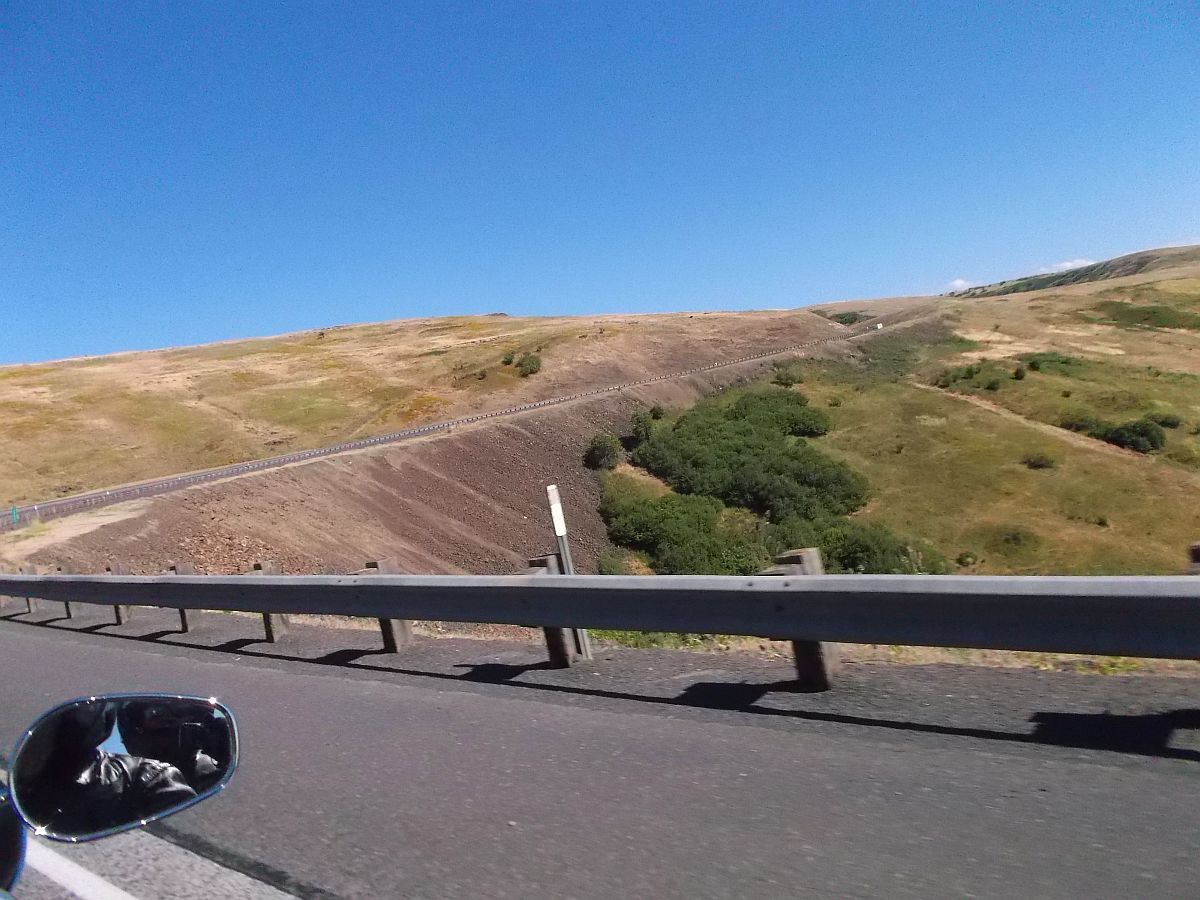 We decided to take a look at the historic Deadman Pass.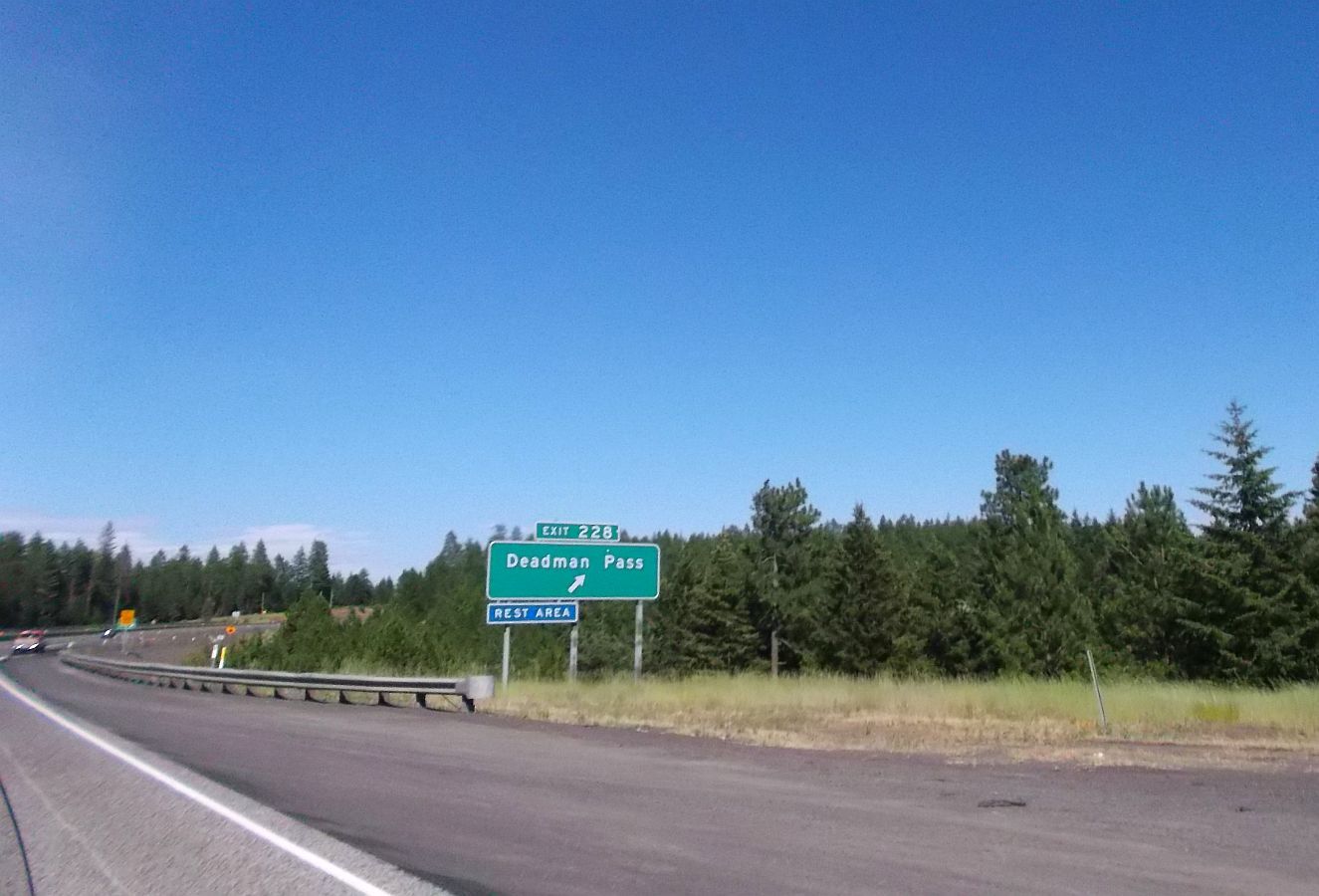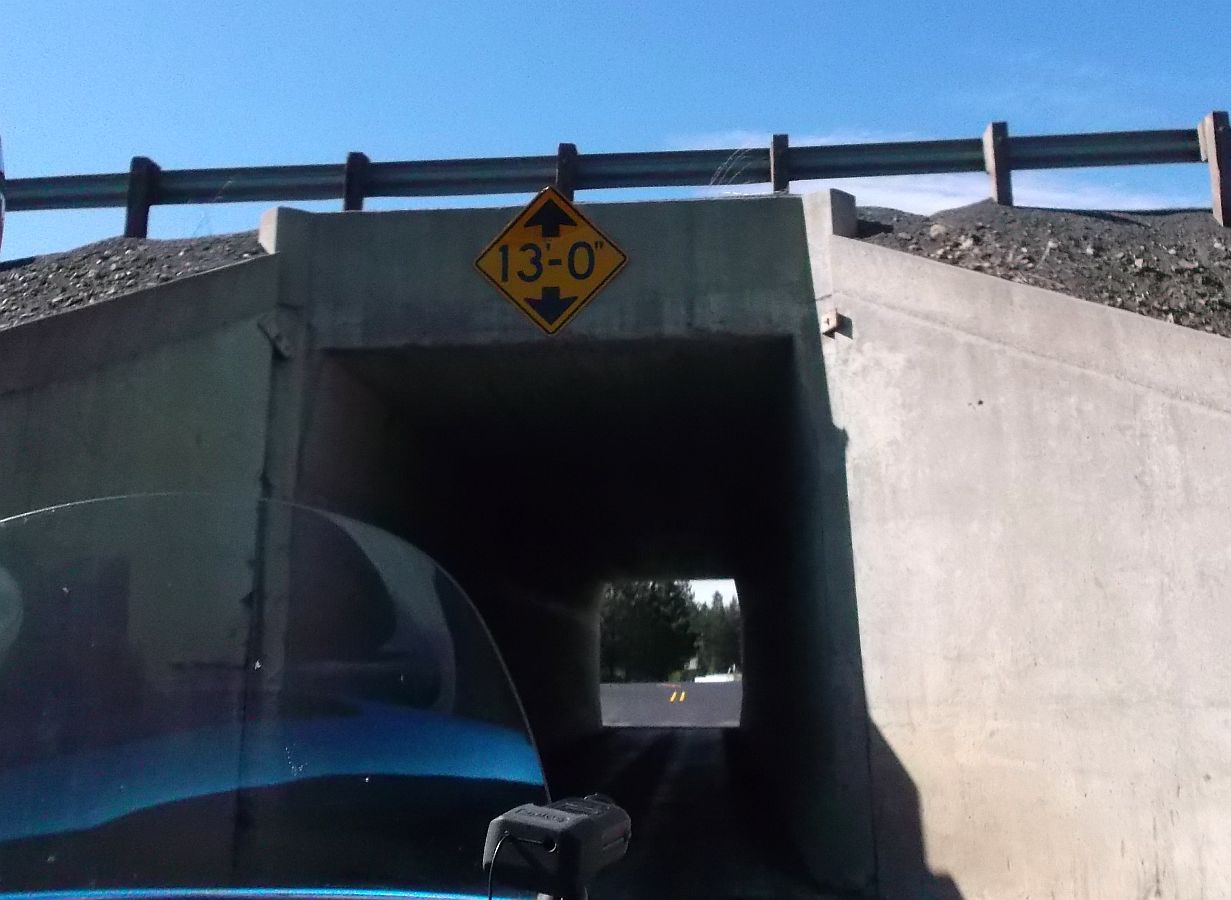 More in next post.