Ride to Durango continued.
Ride to Durango continued.
Well, there are just so many good pictures of this fantastic day of riding in Colorado! I am cutting out big chunks, but still have 20 more I am going to post tonight, and then another 20 in the next day or so, then we'll be done.
I love this road! The curves, the sights, the elevation changes!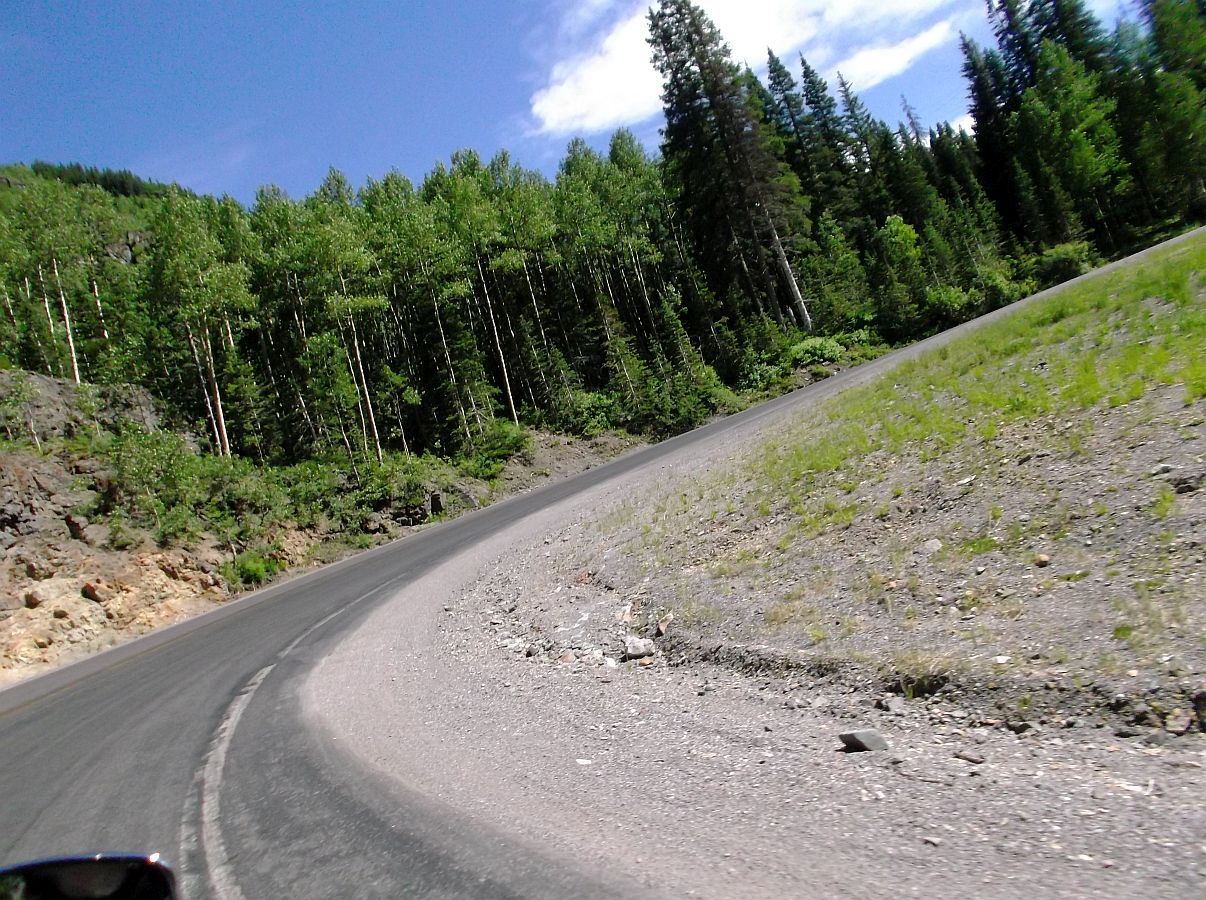 Getting close to Silverton, there is a super fun section that gets really tight...
...we came around this one corner and there were two sights-
The mountain peak view
They drop-off on the left...asphalt and then nothing!
Another shot- what's that John Denver song?
A nice predicament, but a predicament, for me, all the same...the view or the road?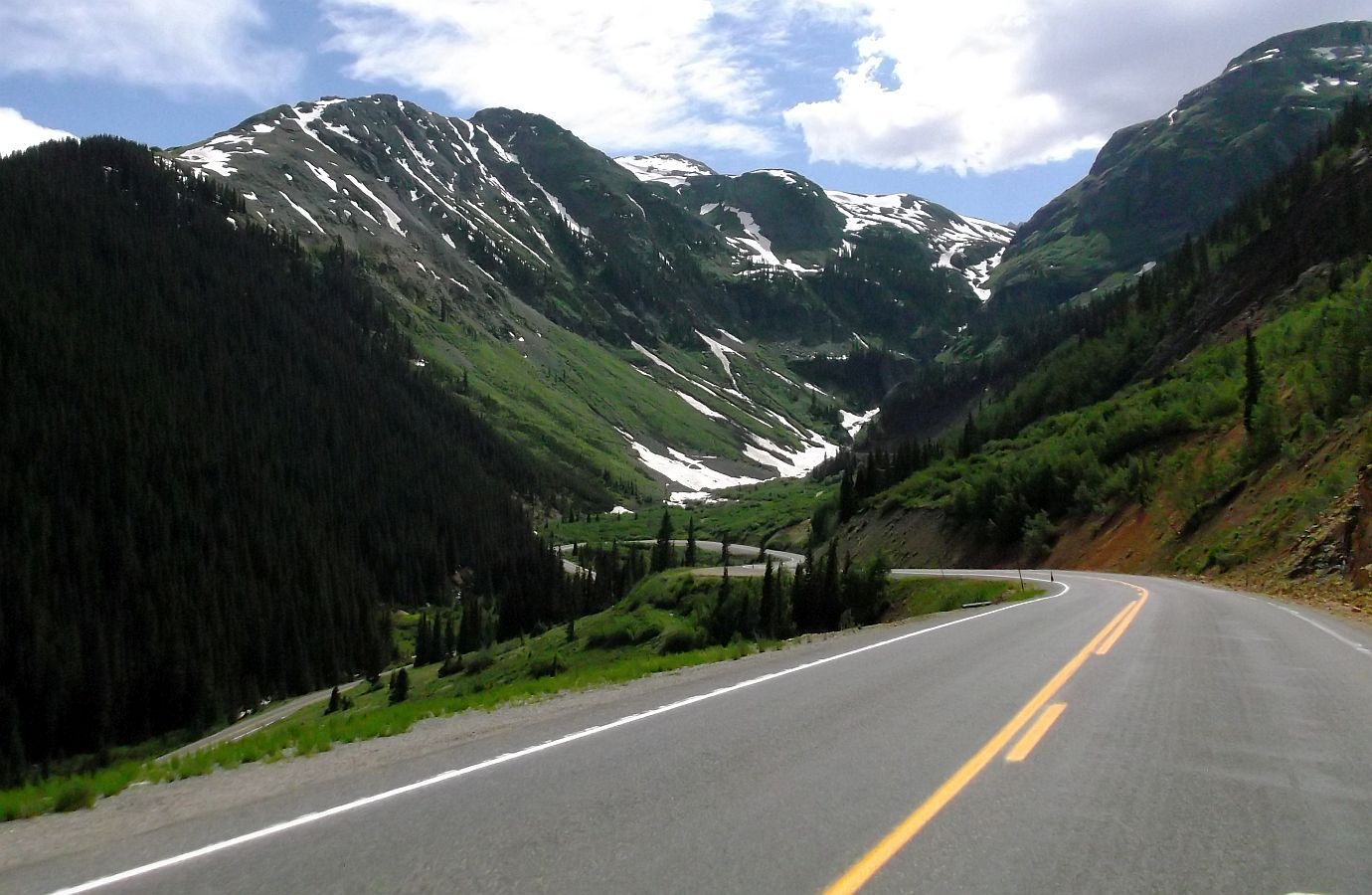 Solution-if ya like em curvy, this is a road to ride many times!
Coming into Silverton, we've climbed about 4000 ft today.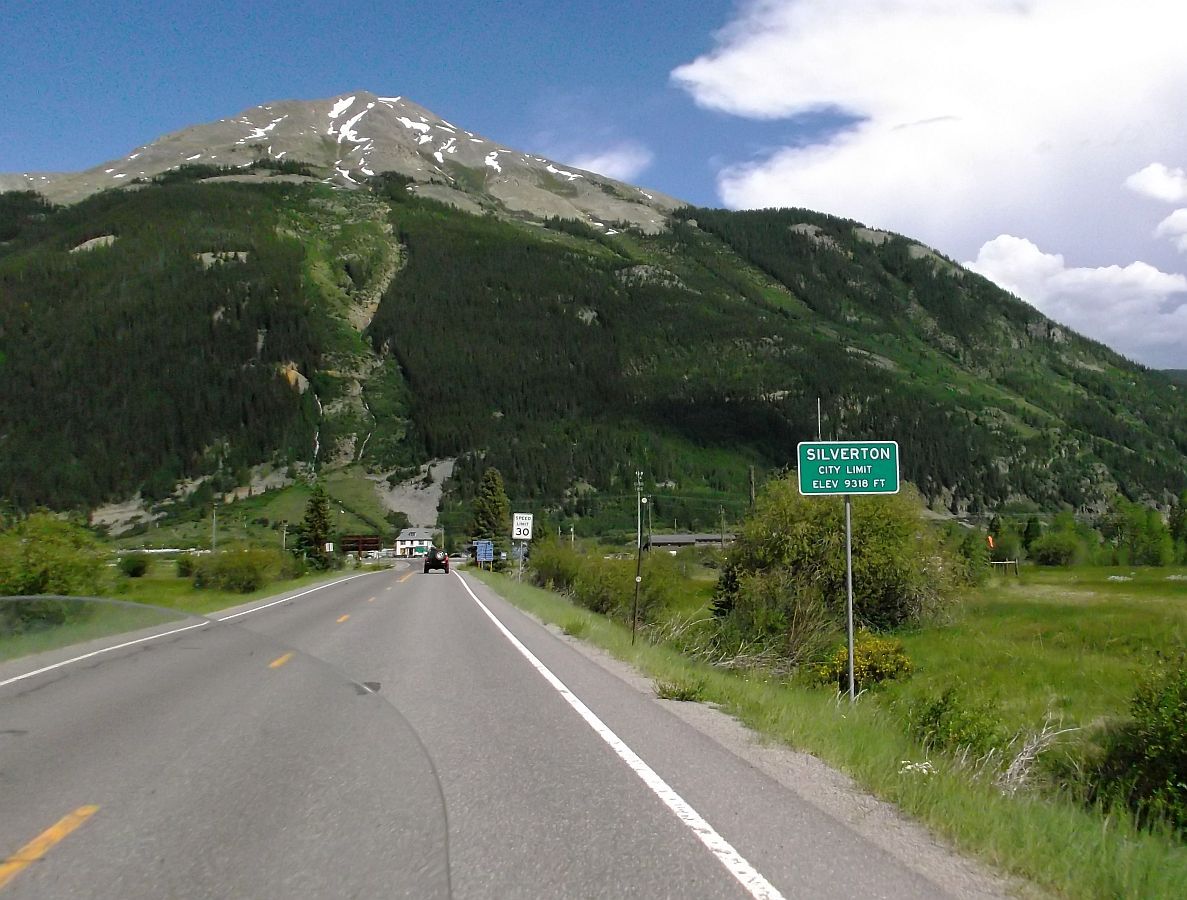 We've plenty of gas, so we pass by and start climbing even higher...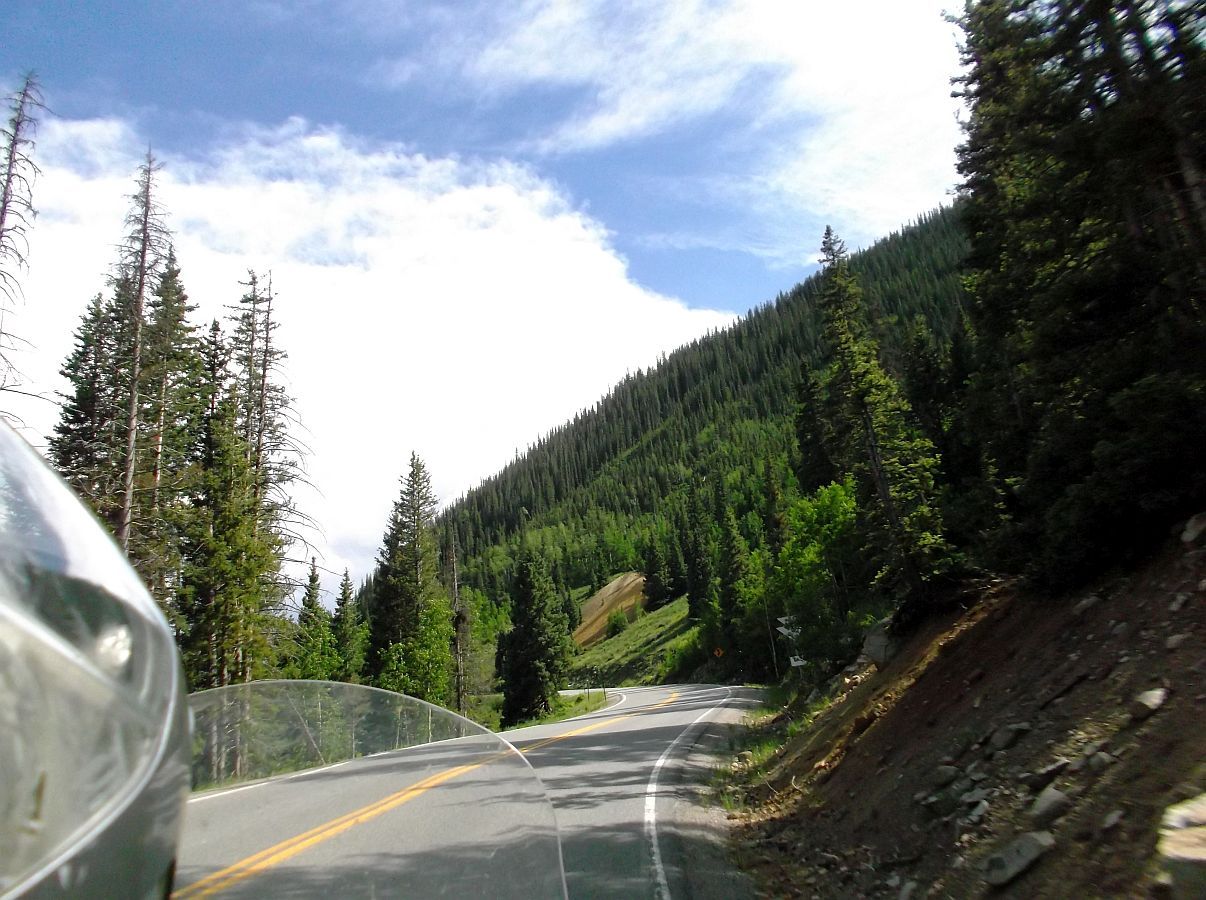 ...looking back at Silverton, a few minutes after passing by.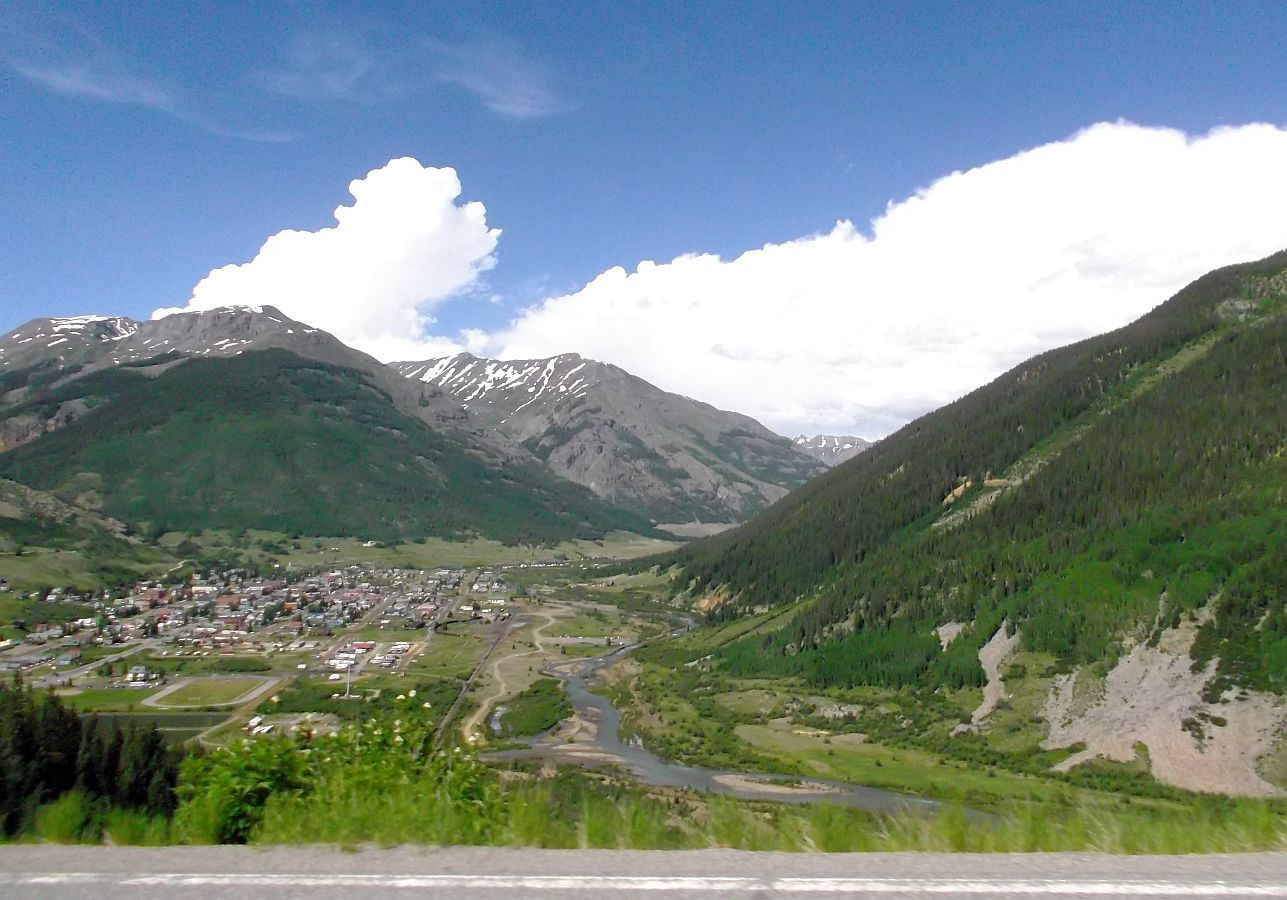 Up ahead is Molas Pass, at 11,000 ft, and it's looking like some rain.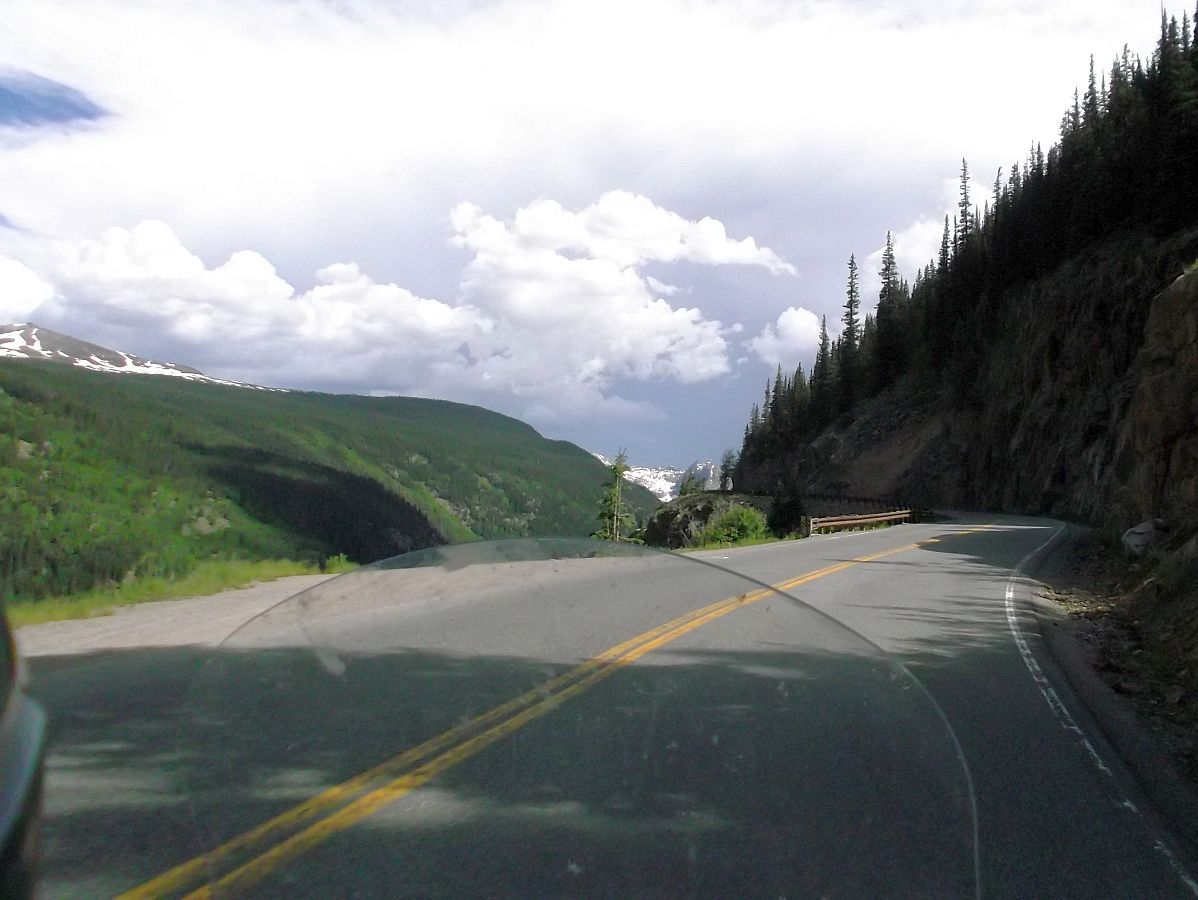 More in next post.