Ride to Durango Continued.
Ride to Durango Continued.
Climbing out of Ouray we see these signs...they were not kidding.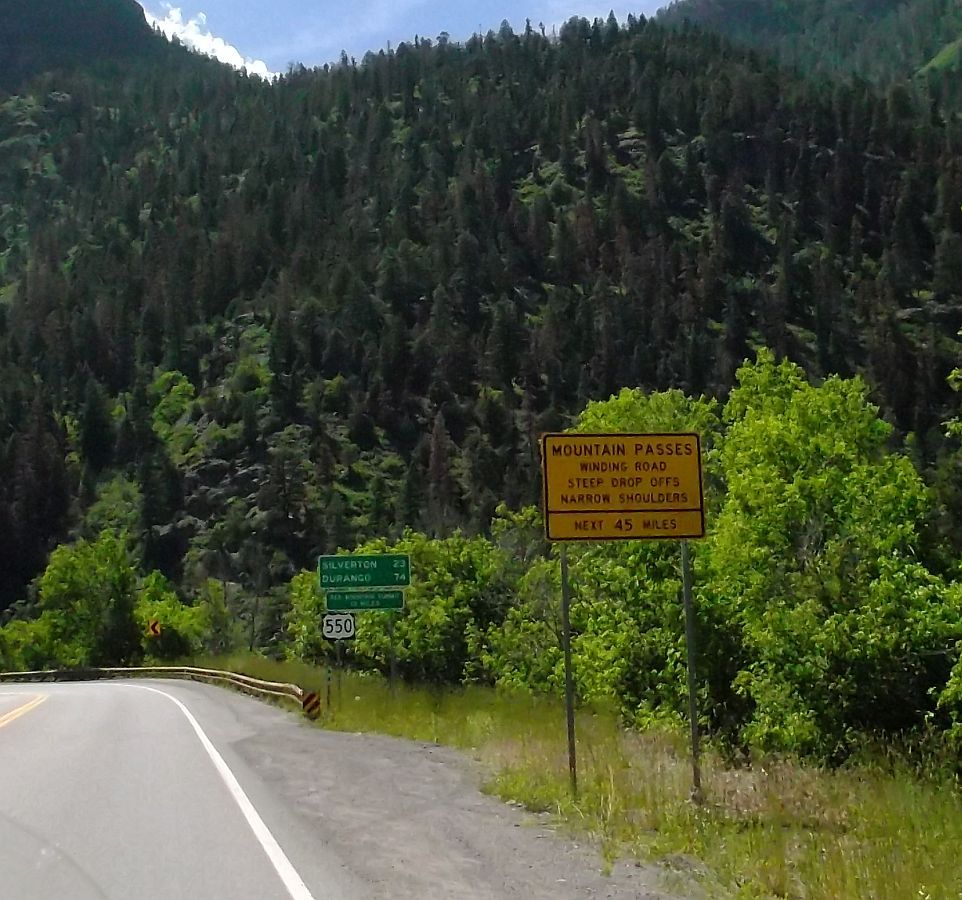 Soon after, we see this sign...it can only mean fun road ahead!
I like curves plenty, tunnels, not so much. But this is a short one.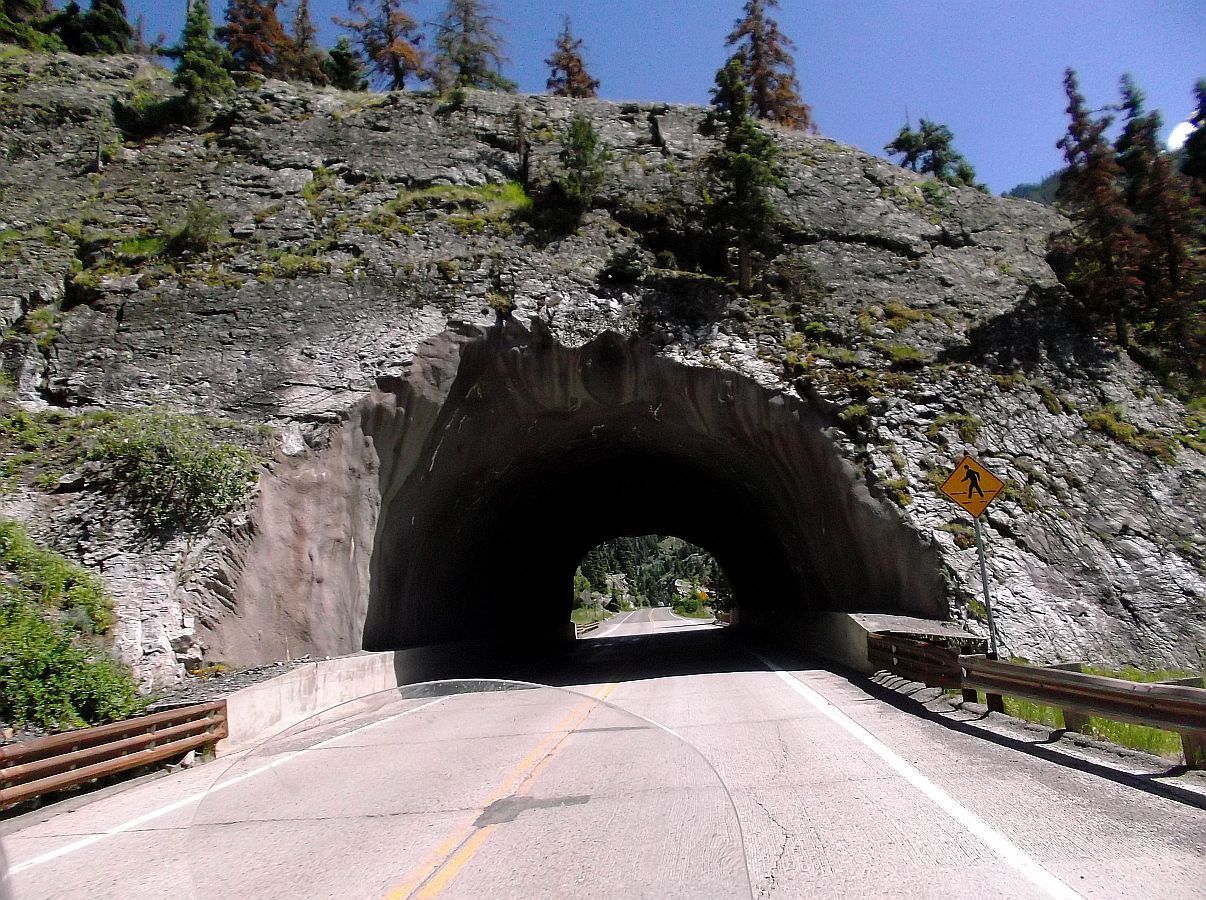 Soon after we come to a scenic stop where there are a few waterfalls. Pic of an old Sporty and a dirty Trike.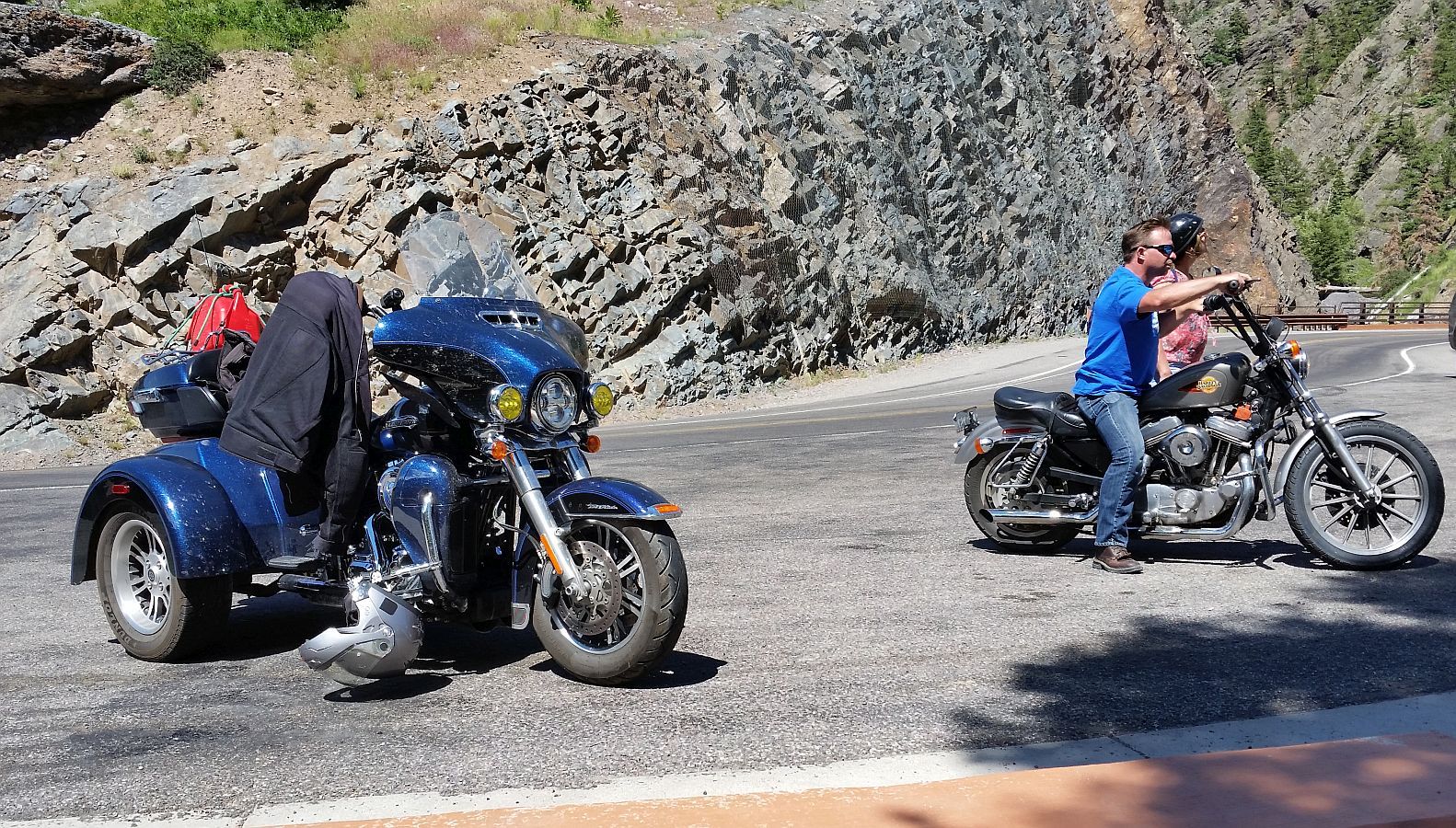 This is a panoramic shot that Mary took of me taking a pic of a waterfall.
The pic I was taking of the waterfall while Mary was taking the panoramic.
After taking a bunch of pics of all the waterfalls, reading the amazing history of the Million Dollar Highway, & talking to an Amish guy about how he would not have taken his horses on the road...he figured they would get too spooked by the edges with the drop-offs and no rails....we sat in some shade and had our lunch.
Back on our way.
Yeah, the edge really looked like that. Sheer drop-off...notice that I am in the left part of my lane. lol
Looking behind us....I don't know how far she was leaning out to take this pic...but it looks scary to me!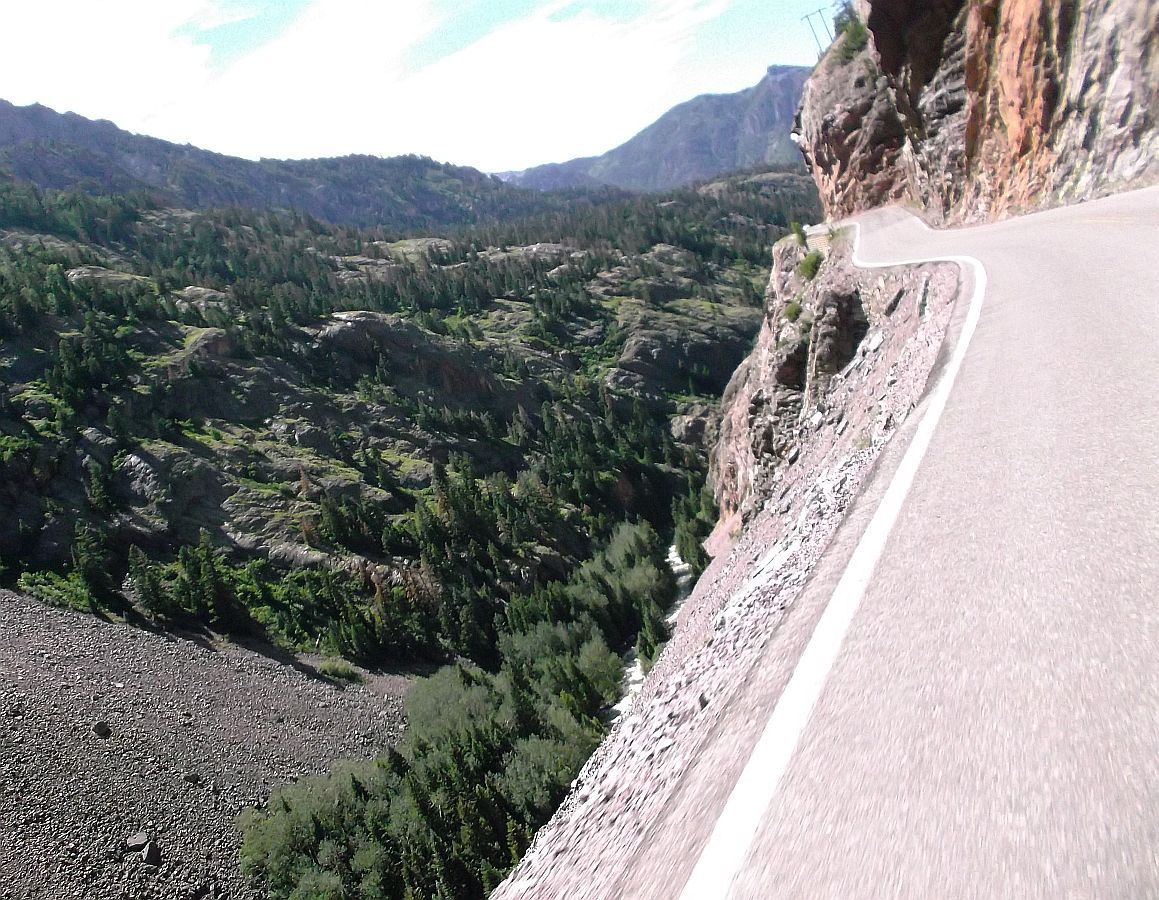 Beautiful country....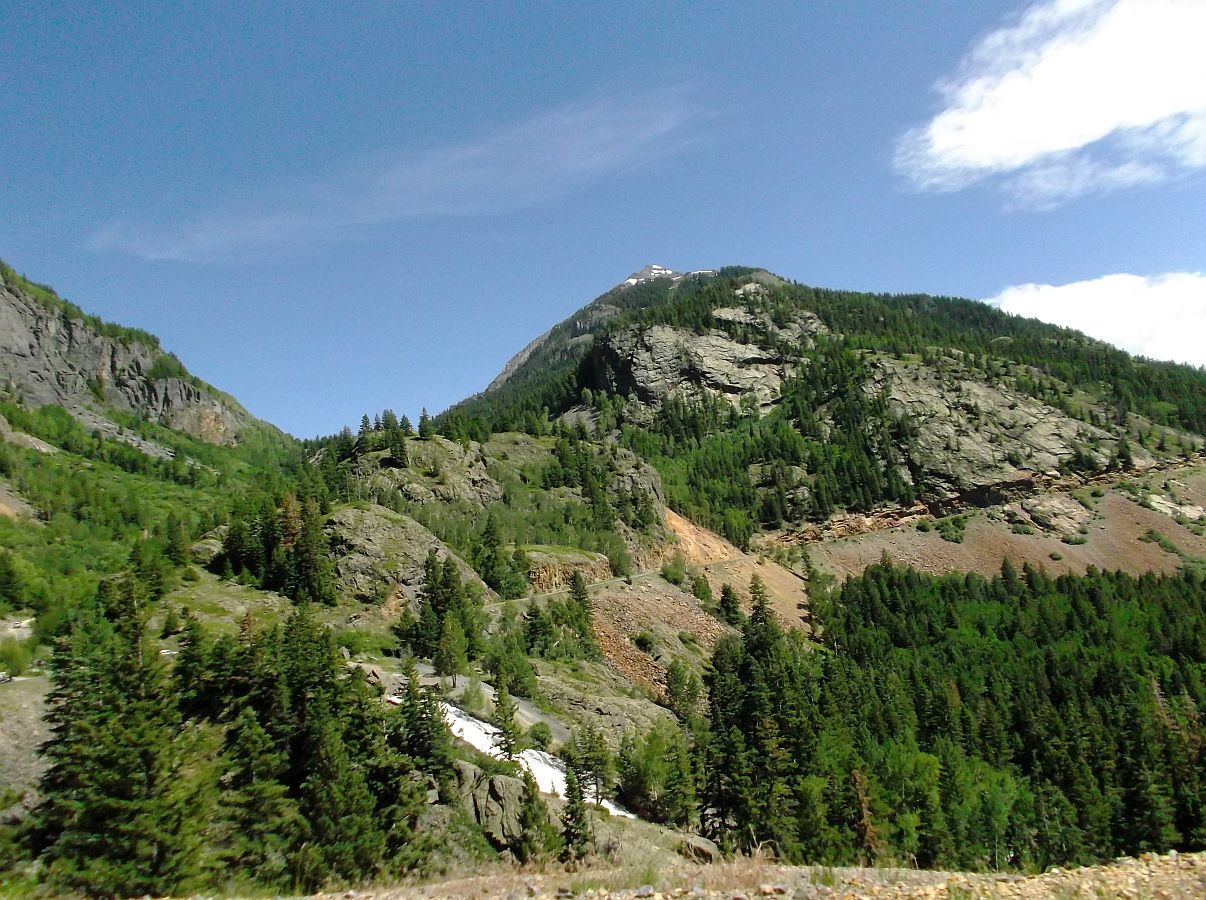 ...and super fun roads!
More coming soon.