Ride to Durango Continues.
Ride to Durango Continues.
If you like curve after curve, this is most definitely a FUN ROAD!!!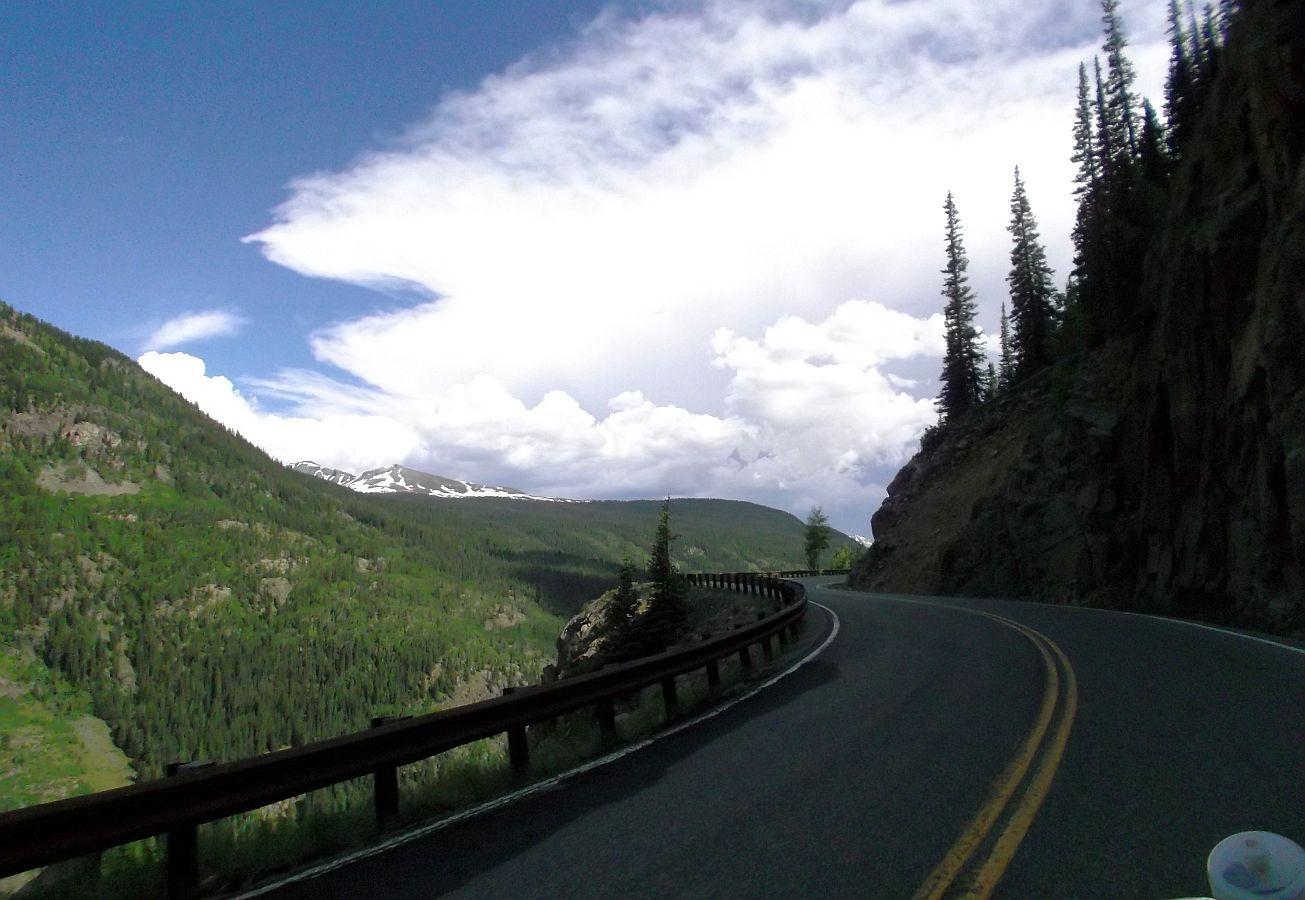 Looking back the sky is clear...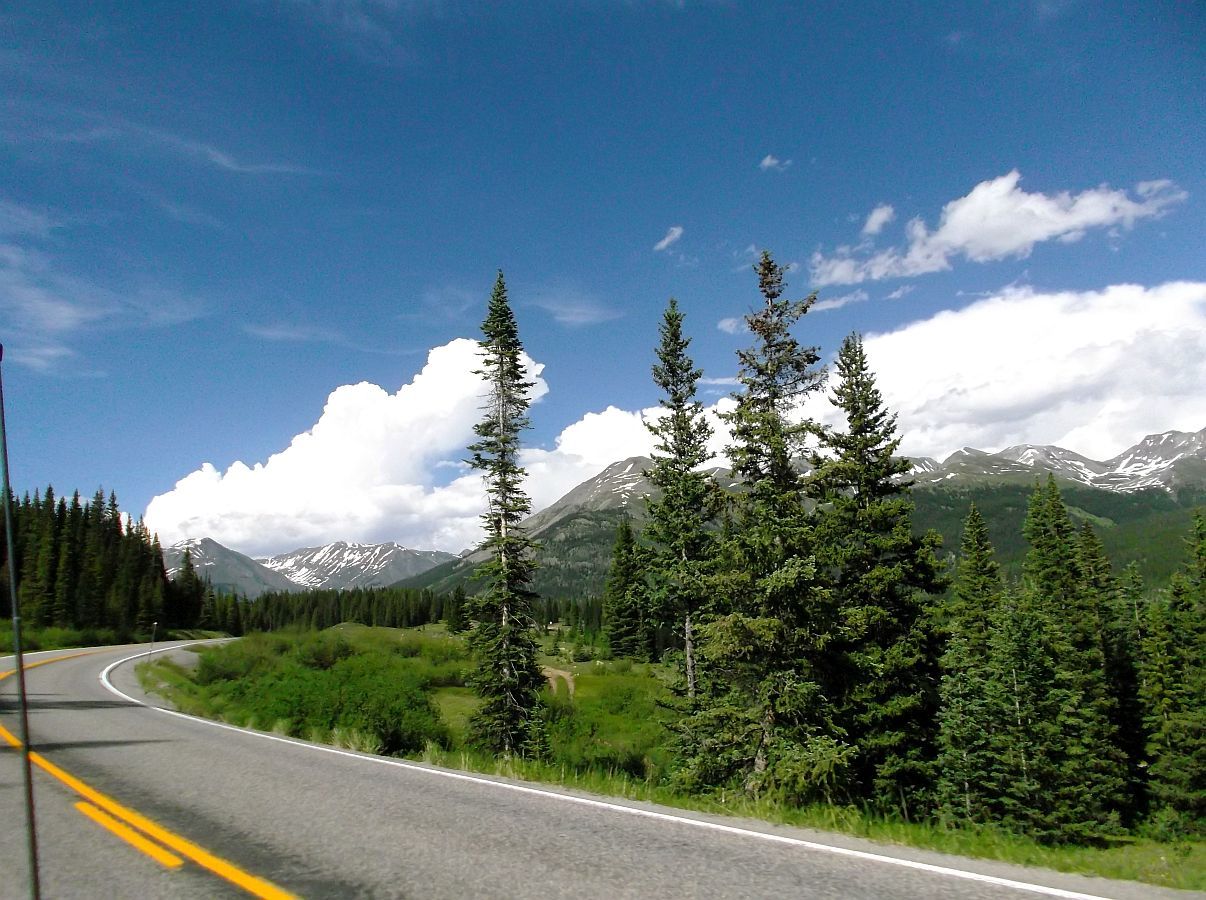 ...not so much looking ahead, but it appears a ways off still...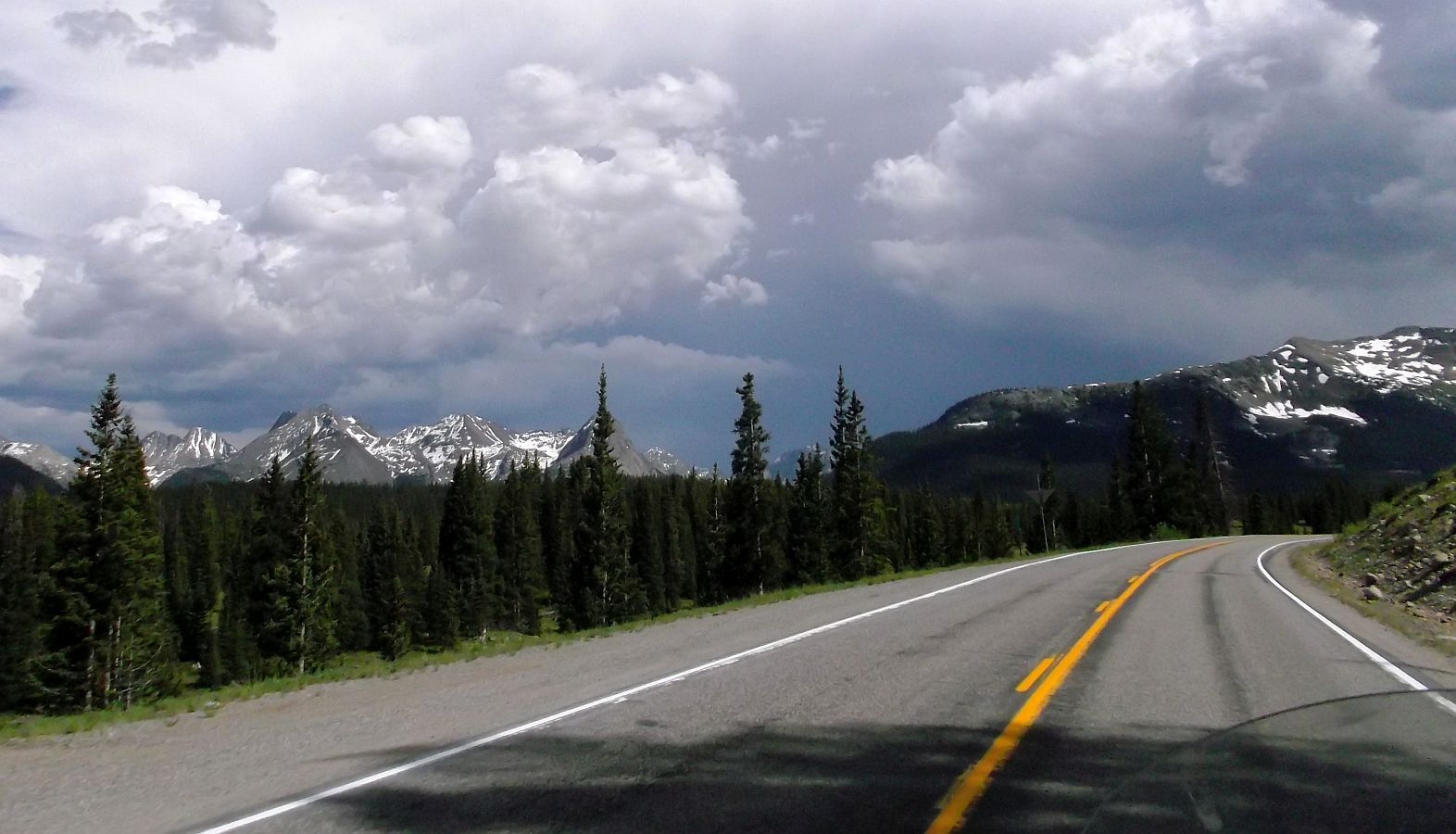 ...and the sights are captivating.
Scenic pull-out up ahead on the left.
We ended up spending about 45 minutes here. Just some of the high peaks that we got to see today.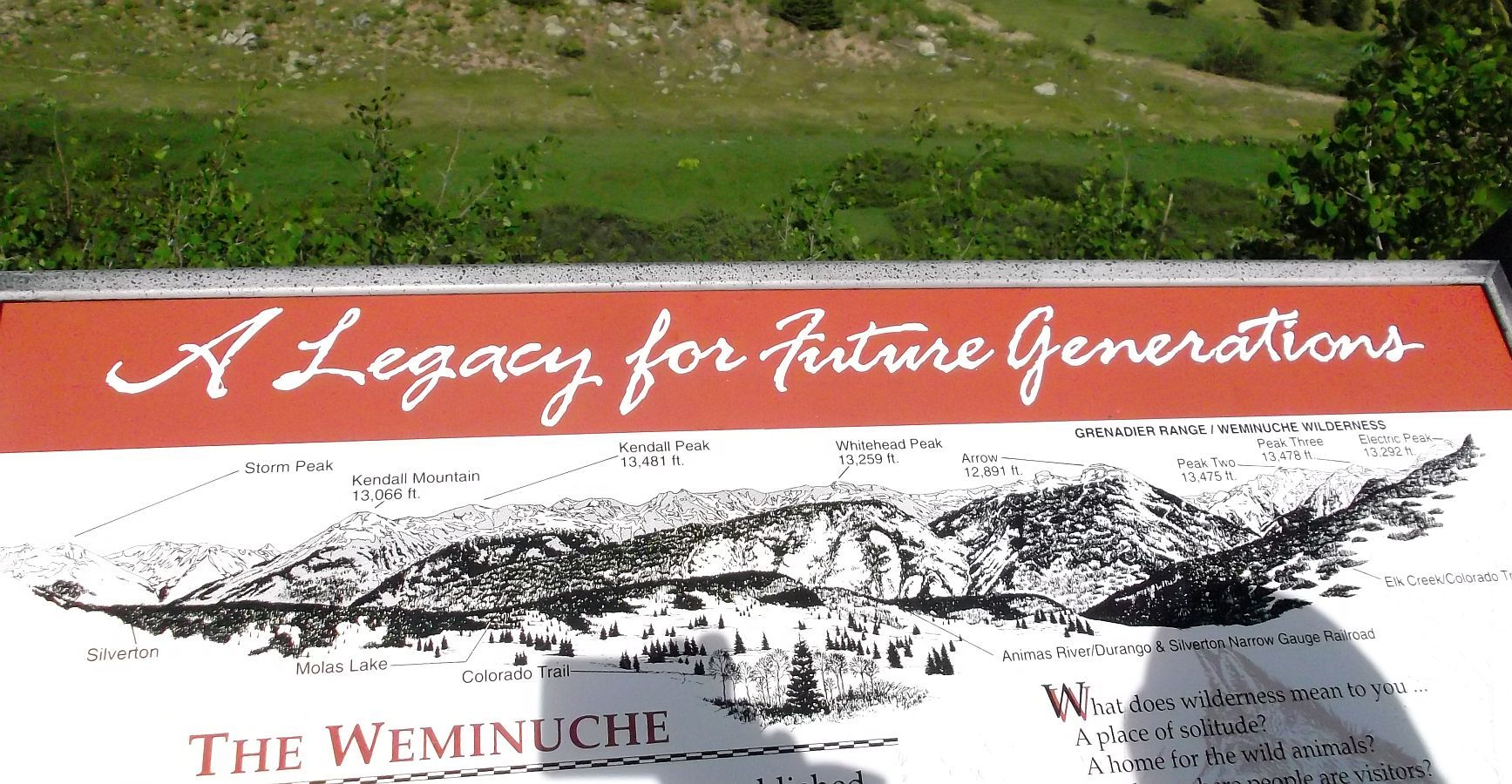 Here are a couple of panoramic pics that Mary took corresponding to the pic above...if you click on them, they should show up even larger.
There is a reason we live out in the country, and when we do our trips, even though we are compelled to travel thru cities, almost all the pics are of the country side....well, and curvy roads. lol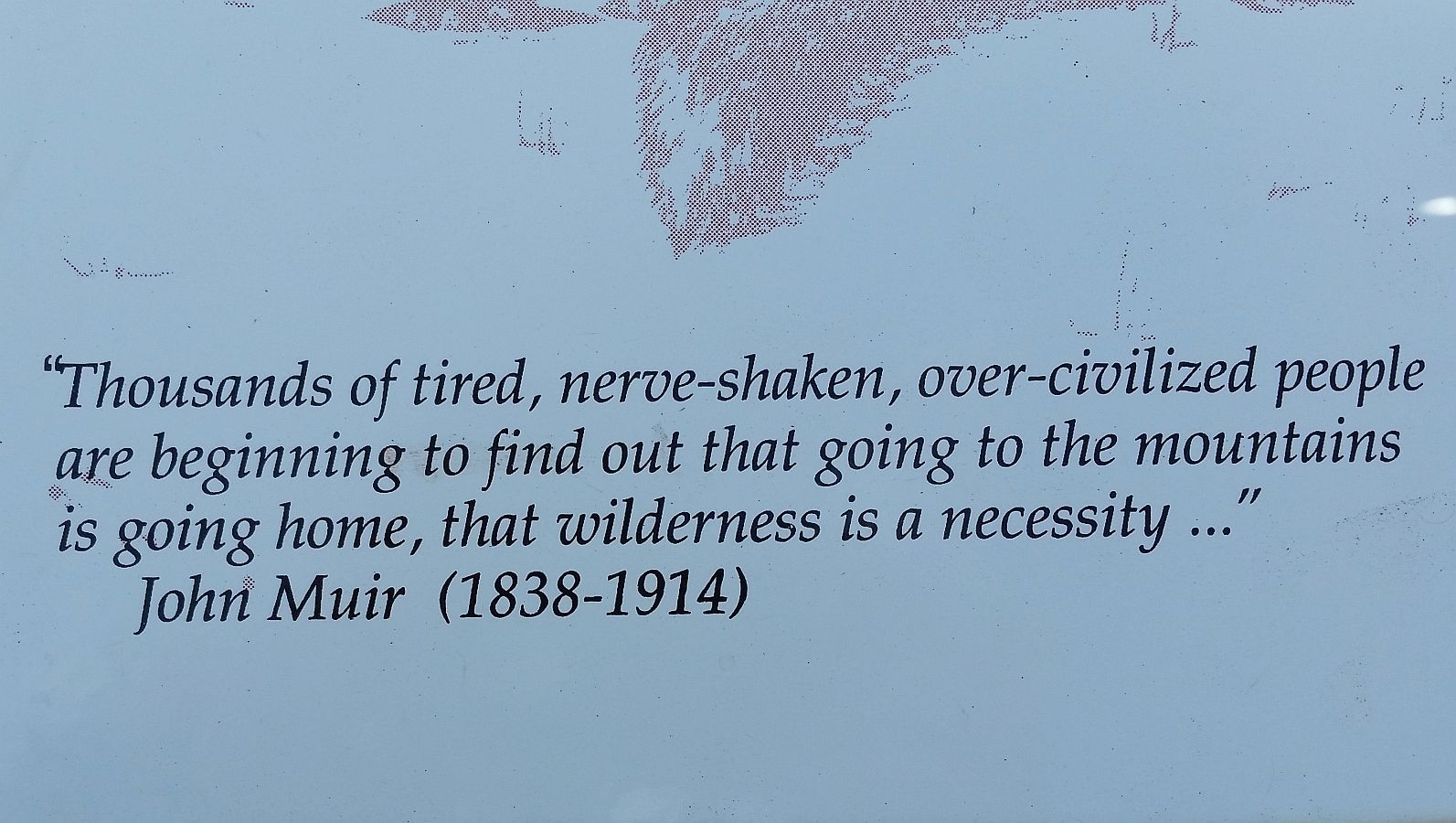 Hey Mary! Don't get bit!
Conclusion of our ride to Durango coming soon.