Ride to Durango-
Ride to Durango-
Mary- "did you see that sign?" Kevin- "yeah, 45 mph, right?"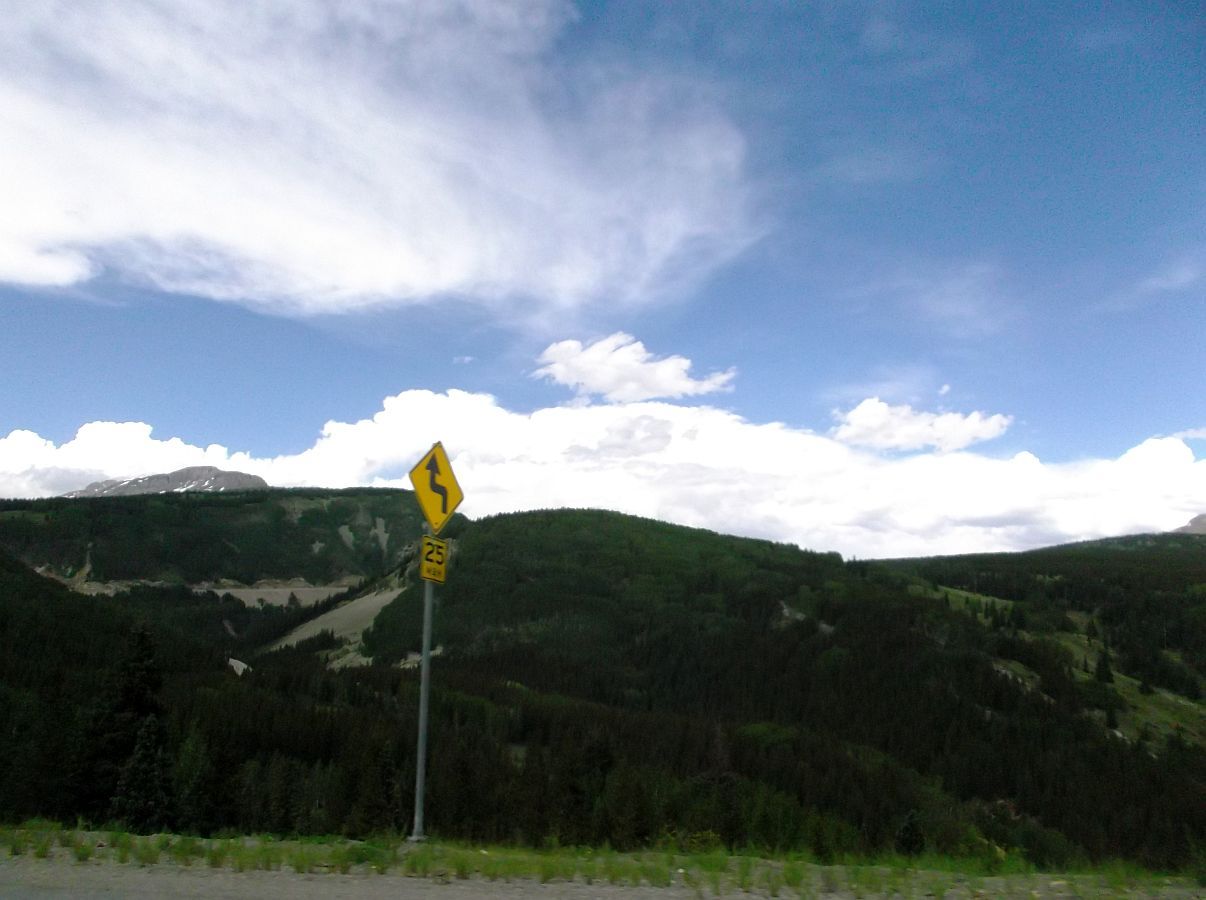 Still climbing to Coal Bank Pass.
10,640 ft. This is not the highest point on the Million Dollar Highway, we've been at 11,000 ft a couple of times.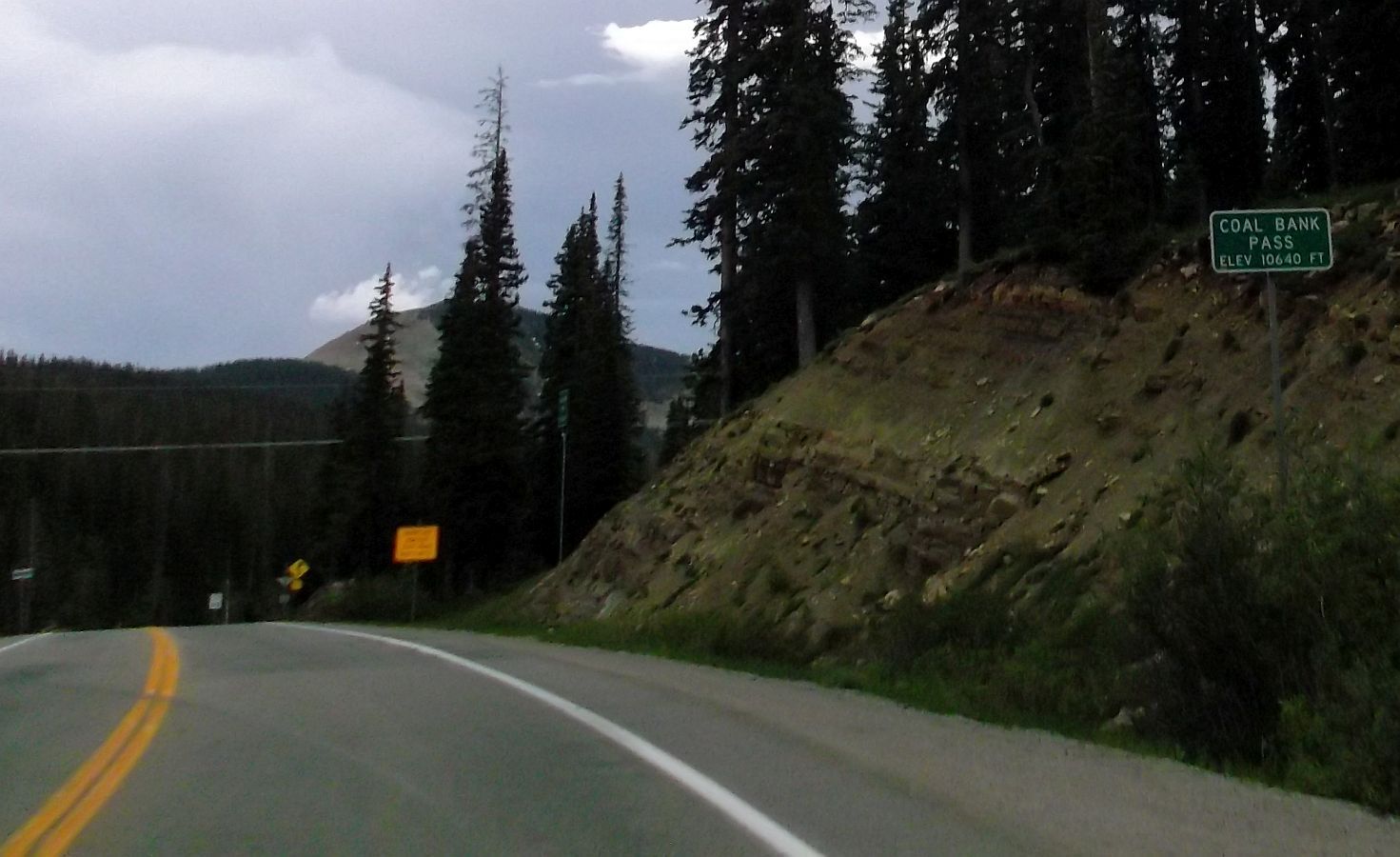 Curve after curve...
A super fun road to ride!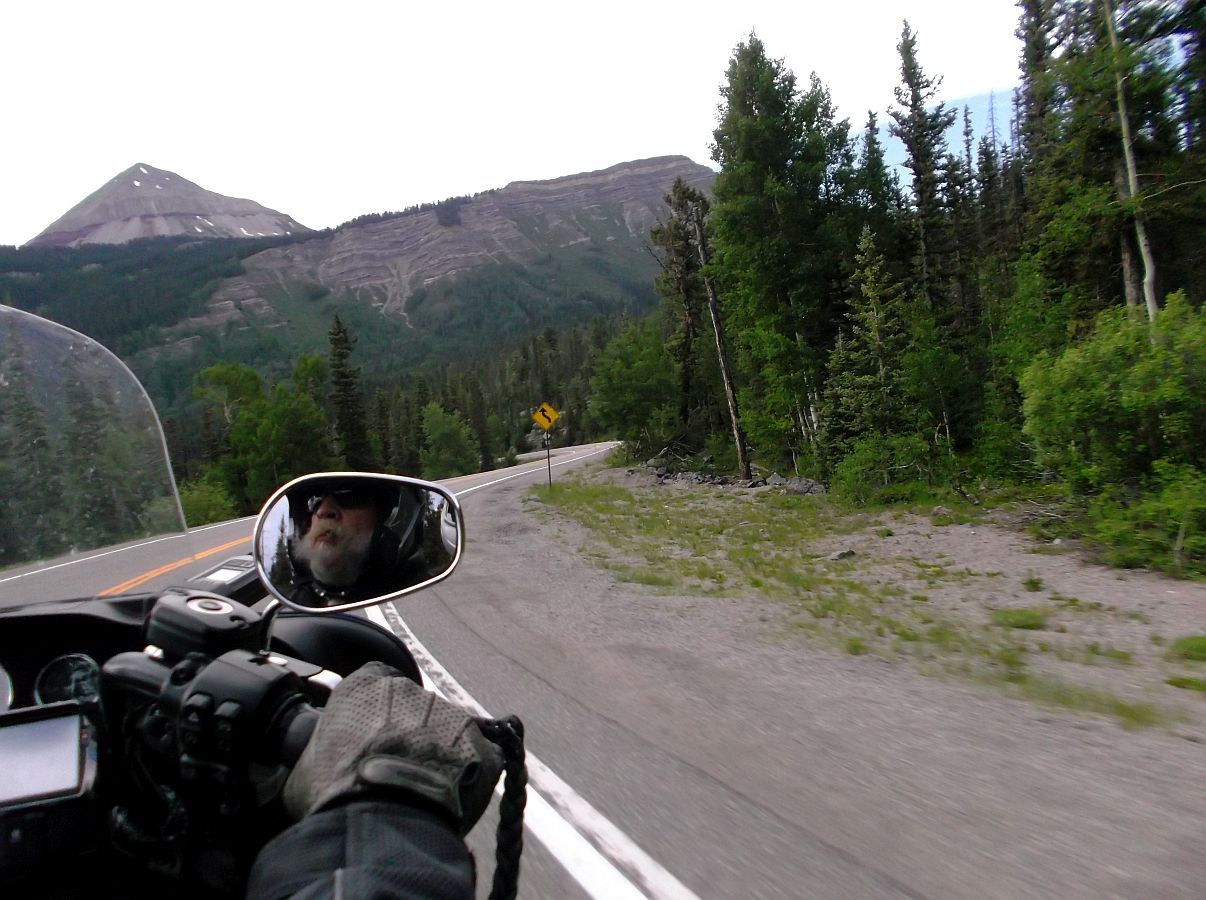 We've ridden 120 miles or so on this half tank of gas. Climbing from 5,400 ft to 11,000 ft, and back down to 6,500 ft., with some pretty aggressive riding at times. 41 mpg.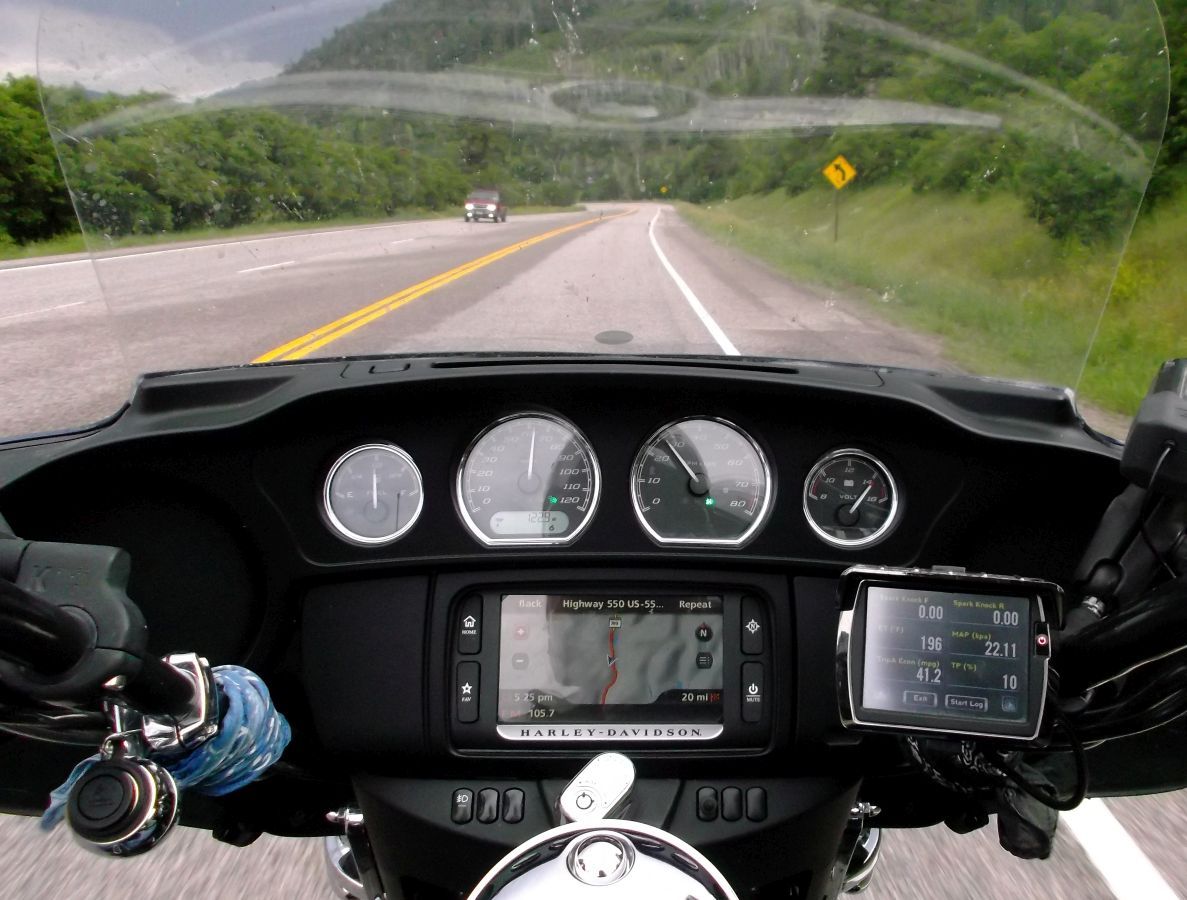 We missed the heavy rain by a little bit...got a few sprinkles here and there....
....as we got closer to Durango.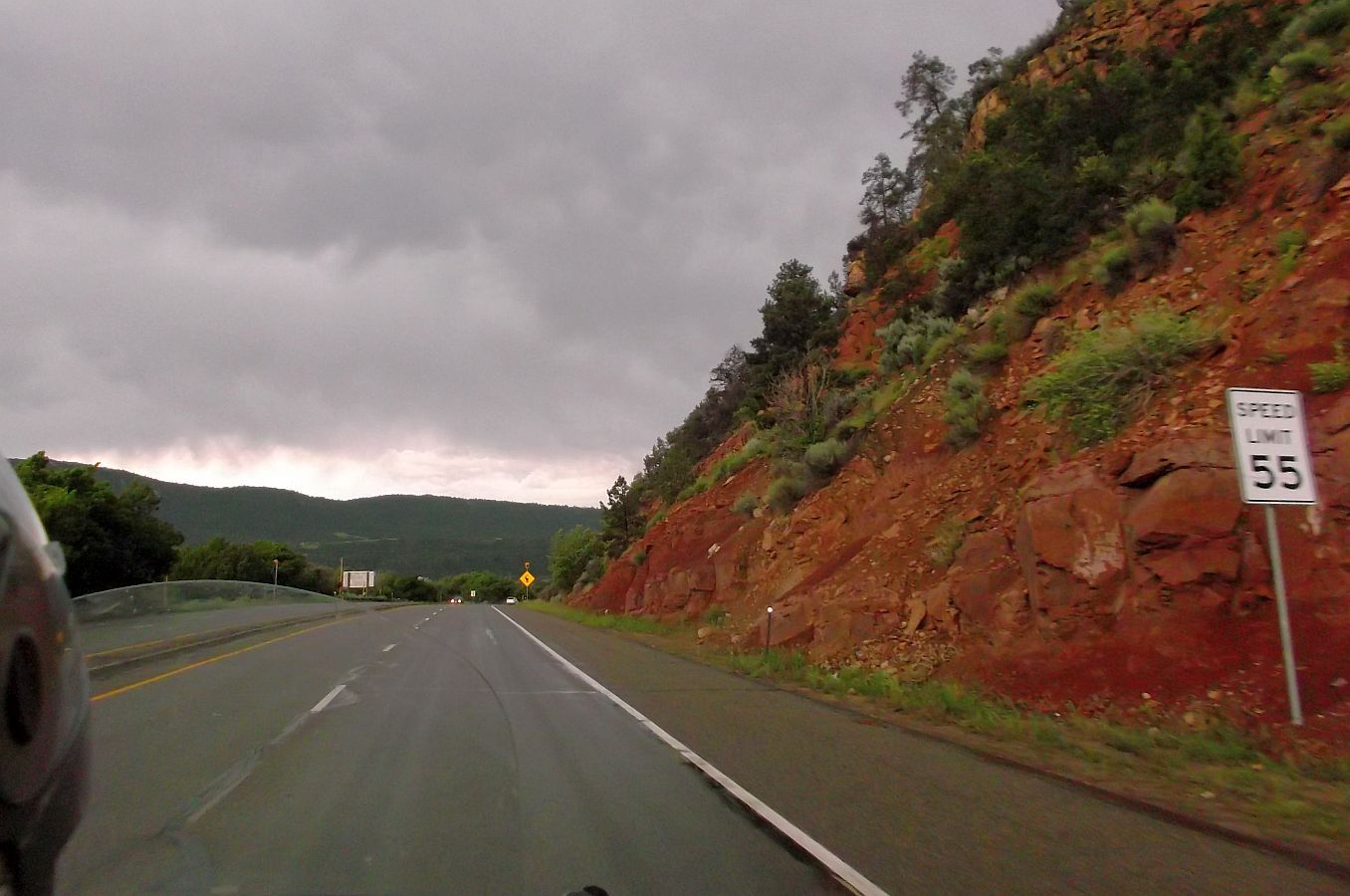 Here we are!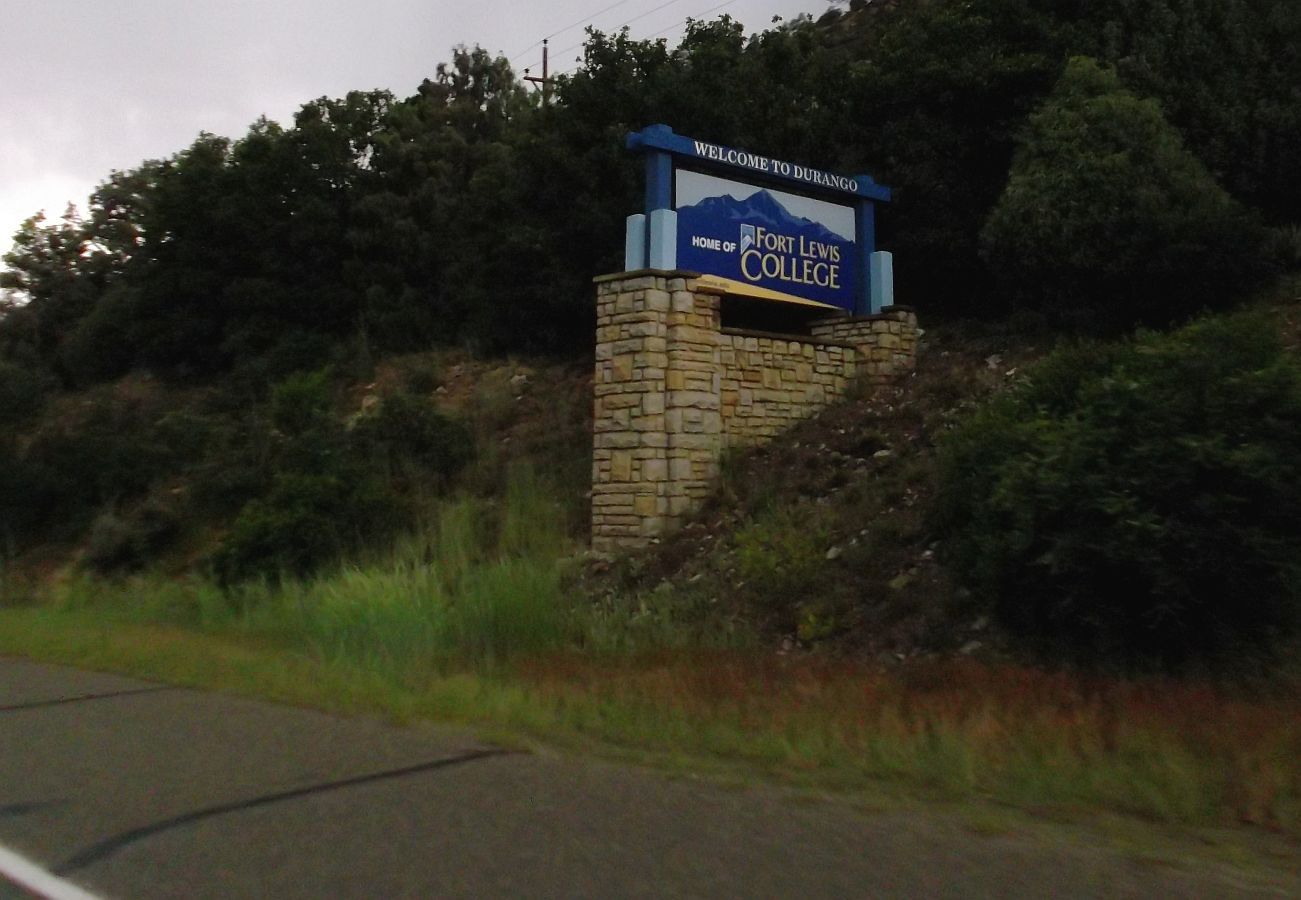 If time would allow, we would turn around tomorrow and ride back to Ouray, and take our time, exploring along the way.
Alas, tomorrow we are headed toward Taos, NM.