Ride with Fuzzy continued-
Ride with Fuzzy continued-
You would think being right next to the Colorado River would be cool. NOT lol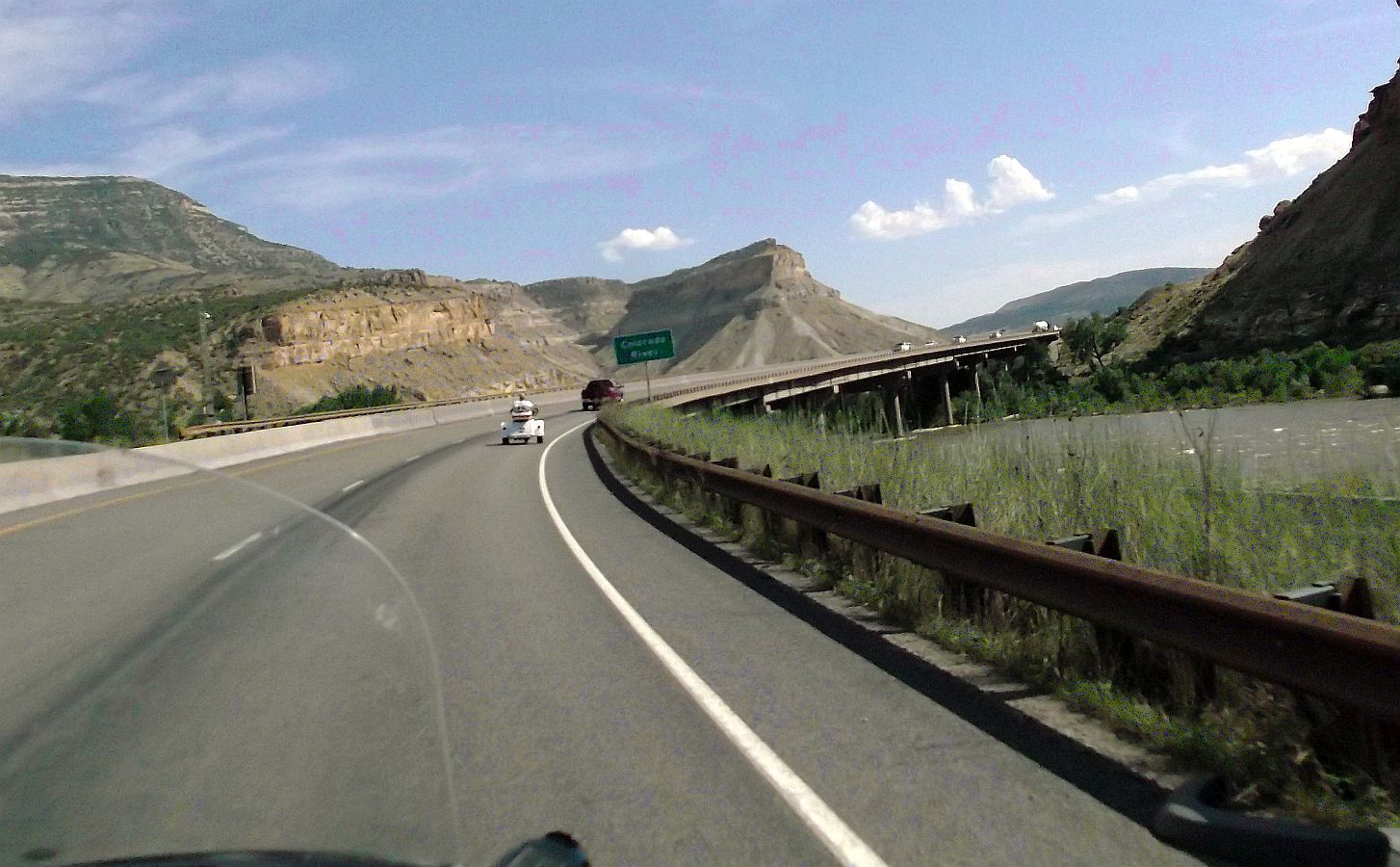 Amazing views everywhere we look.
Making our way back to Grand Junction...
...thinking about how cool it was up on the Grand Mesa.
But the views down here are something else!
Looking back-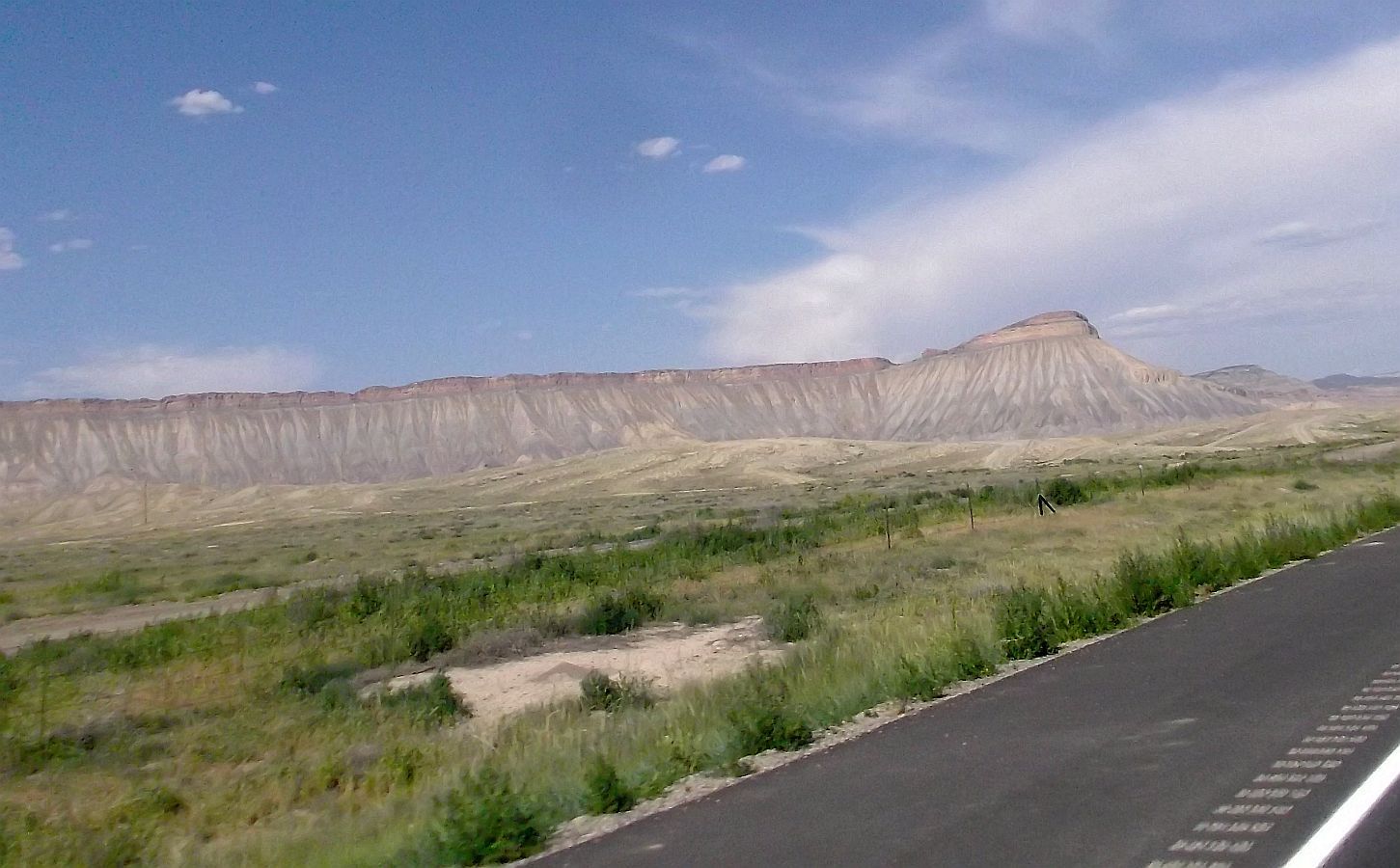 Back in Grand Junction, we had one stop to make before the Motel...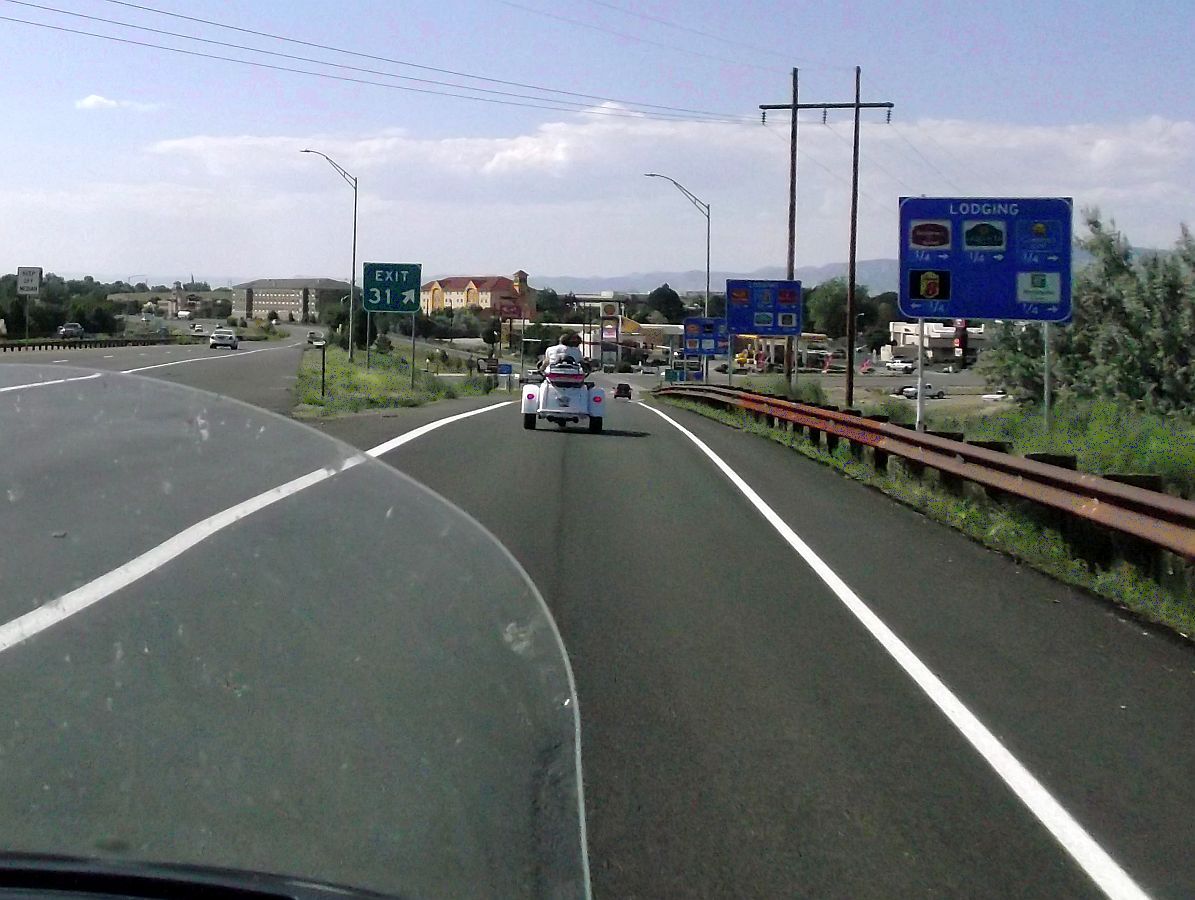 ... In the last leg, Alan had lost his hat on the interstate, and we wanted to get a few items for the DK Team, so we stopped at the HD Dealership. They also are a BMW Dealership.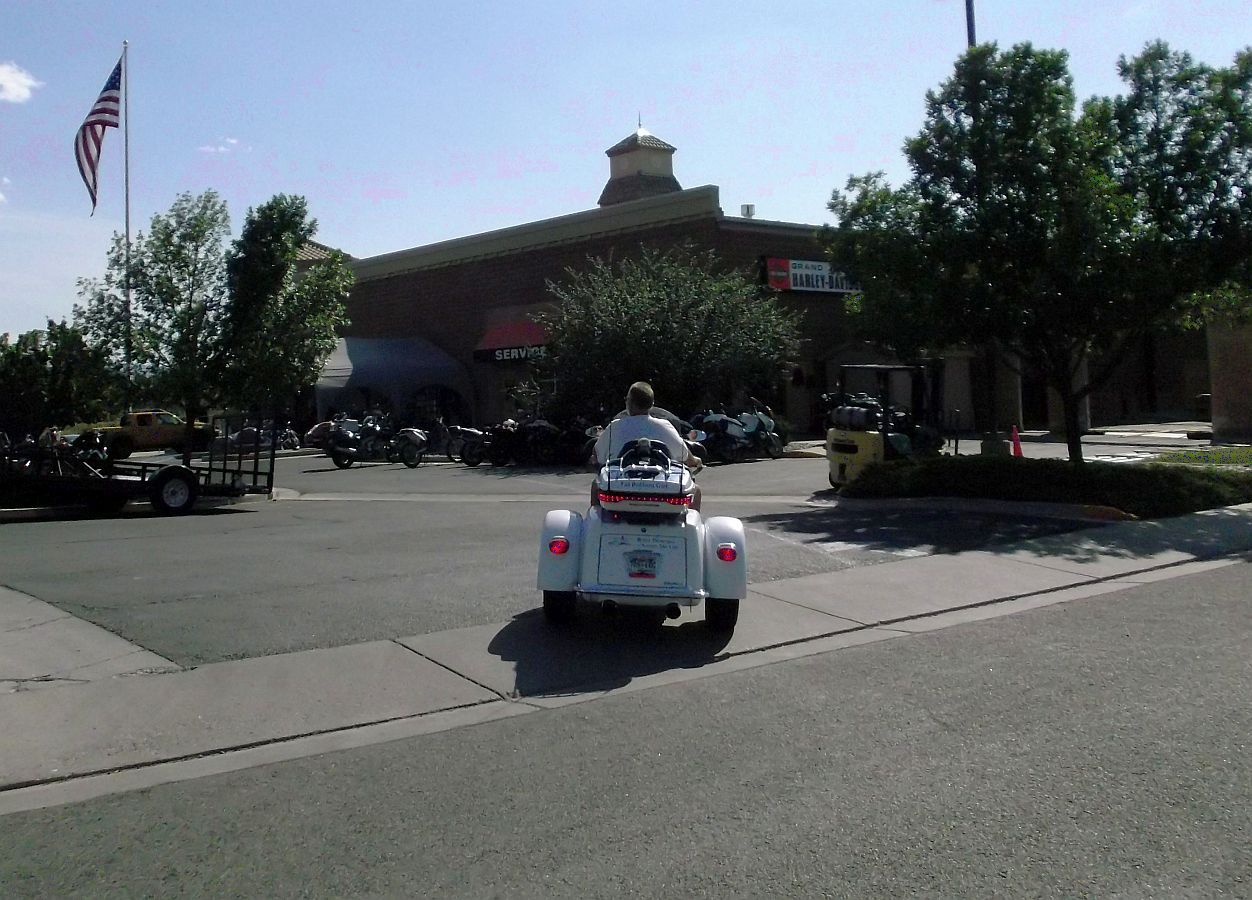 After Alan dropped us at the Motel, we were going to get together later for dinner...but we were all too pooped out. Just stayed in and ate in the room. Wow! What a day!
After a good nights sleep, and still digesting all the we saw yesterday, we decided no riding today.
We did do a few errands around town...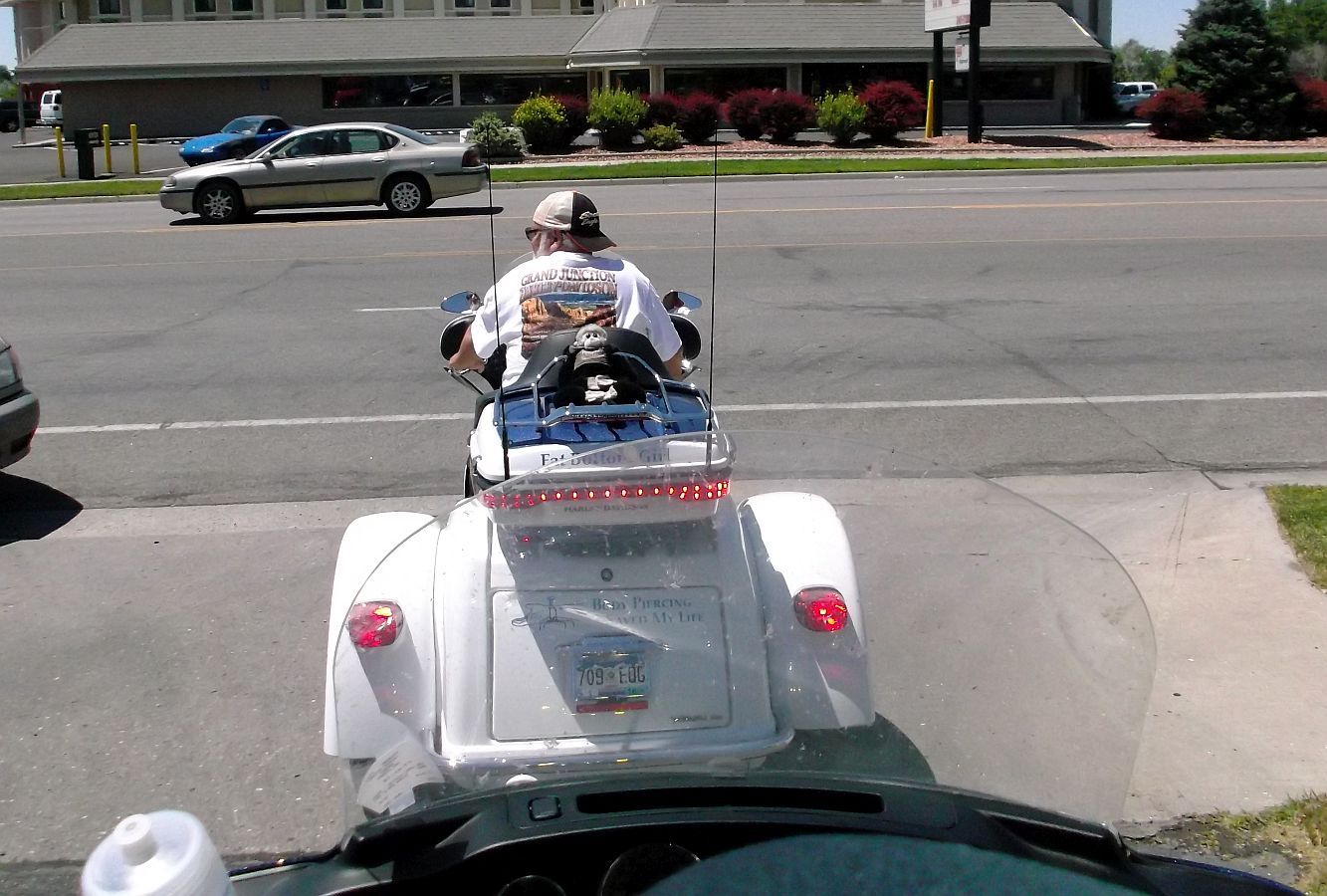 ...in the cool of the day (only 100*).
We spent the rest of the day talking. Bikes, Trikes, God, Country, and a hundred other topics, the time just flew. It was one of the most relaxing & interesting days of the trip so far.
If you ever get a chance to spend some time with Alan (FuzzyWuzHe), I hope you hit it off as well as we did with him. Super Good People!
Tomorrow we head for Durango, via some back roads to the Million Dollar Highway, courtesy of directions from Alan.