The most underappreciated tool in most manufacturing shops...a band-saw. Not much can happen until large metal stock is cut down to workable size pieces.
We've worn out 3 manual band-saws and finally got an automatic feed unit.
With this unit, 6 minutes of operator time will cut the same amount of metal as what used to take 8 man-hours!!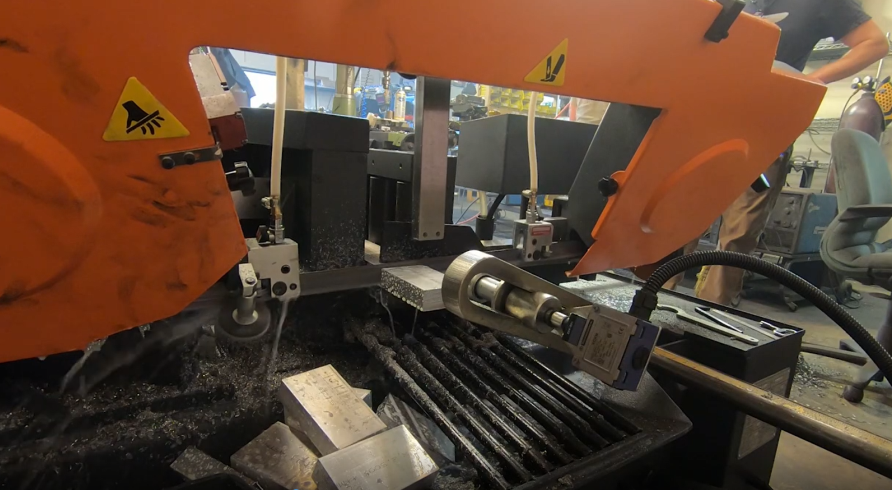 Check out this video of the Band-Saw in action!