Sidetracked & Delayed
Sidetracked and delayed.

We are leaving out of Stewart, headed for Prince George. It was not to be.

Packing up.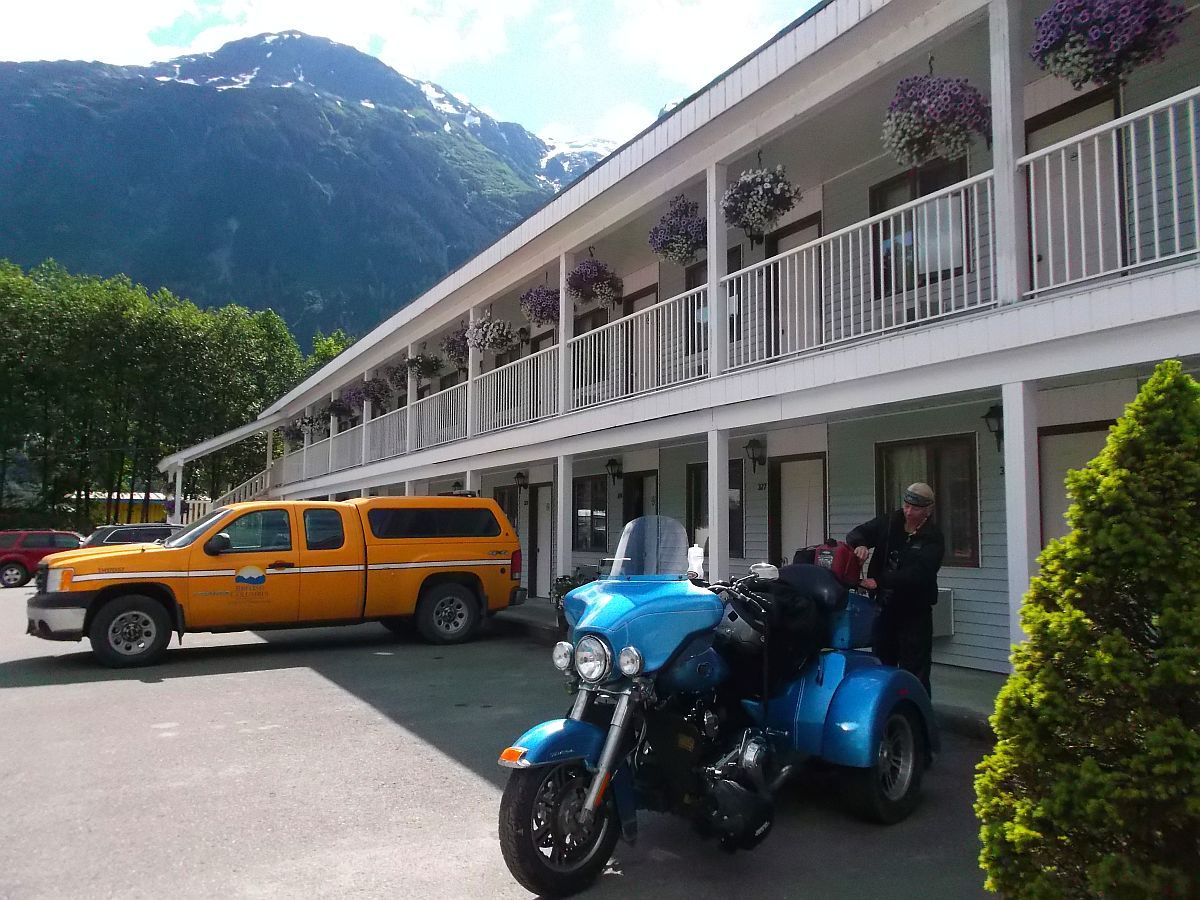 This is a very cool little town. Amazing sights, every where you look.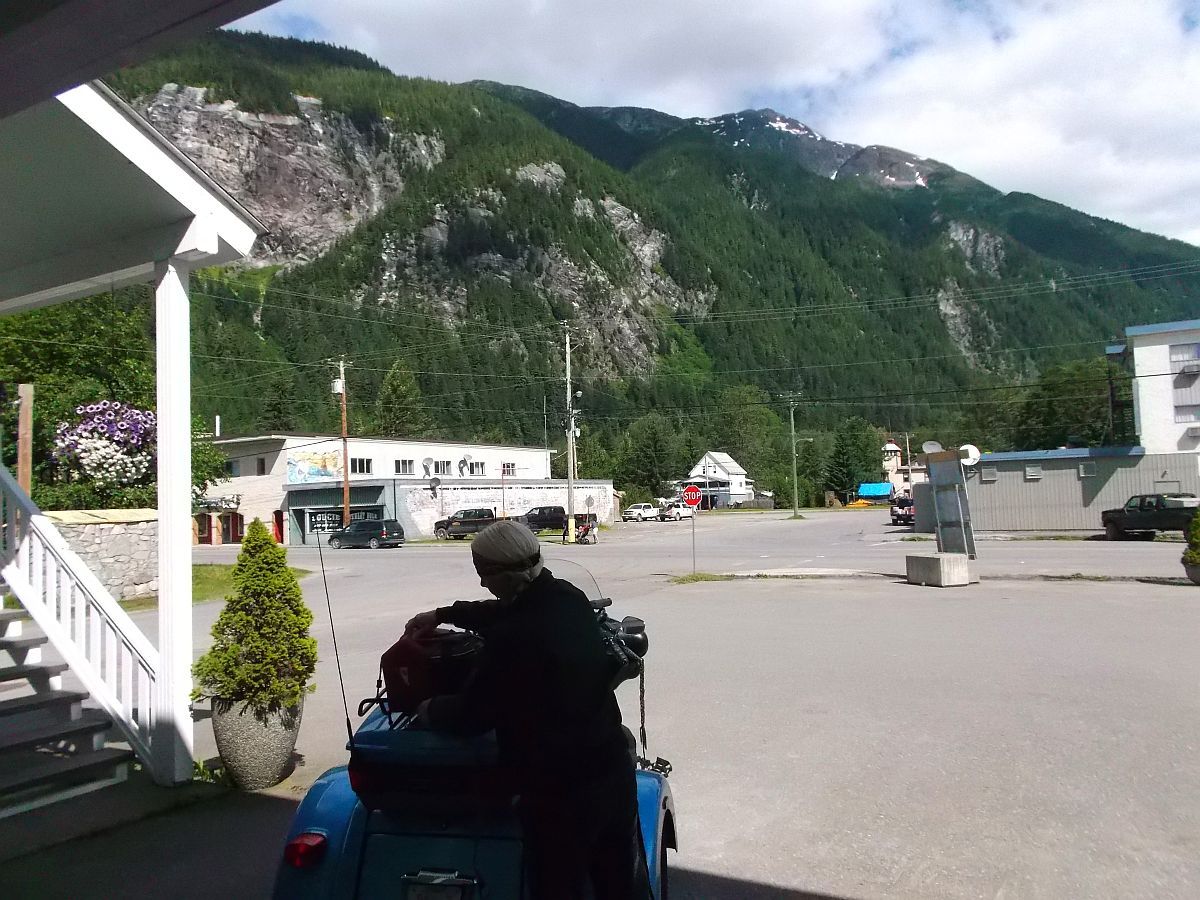 Stewart is right next to Hyder, Alaska...just a few km away. The only way to get to Hyder is by going thru Stewart, Canada.

We figure a 30-45 minute ride over & back, and then we'll be on our way to PG.

Nice little putt over, enjoying the view.




We arrive in Hyder. Even though it is an International border, there was no stop or checkpoint going into the USA here.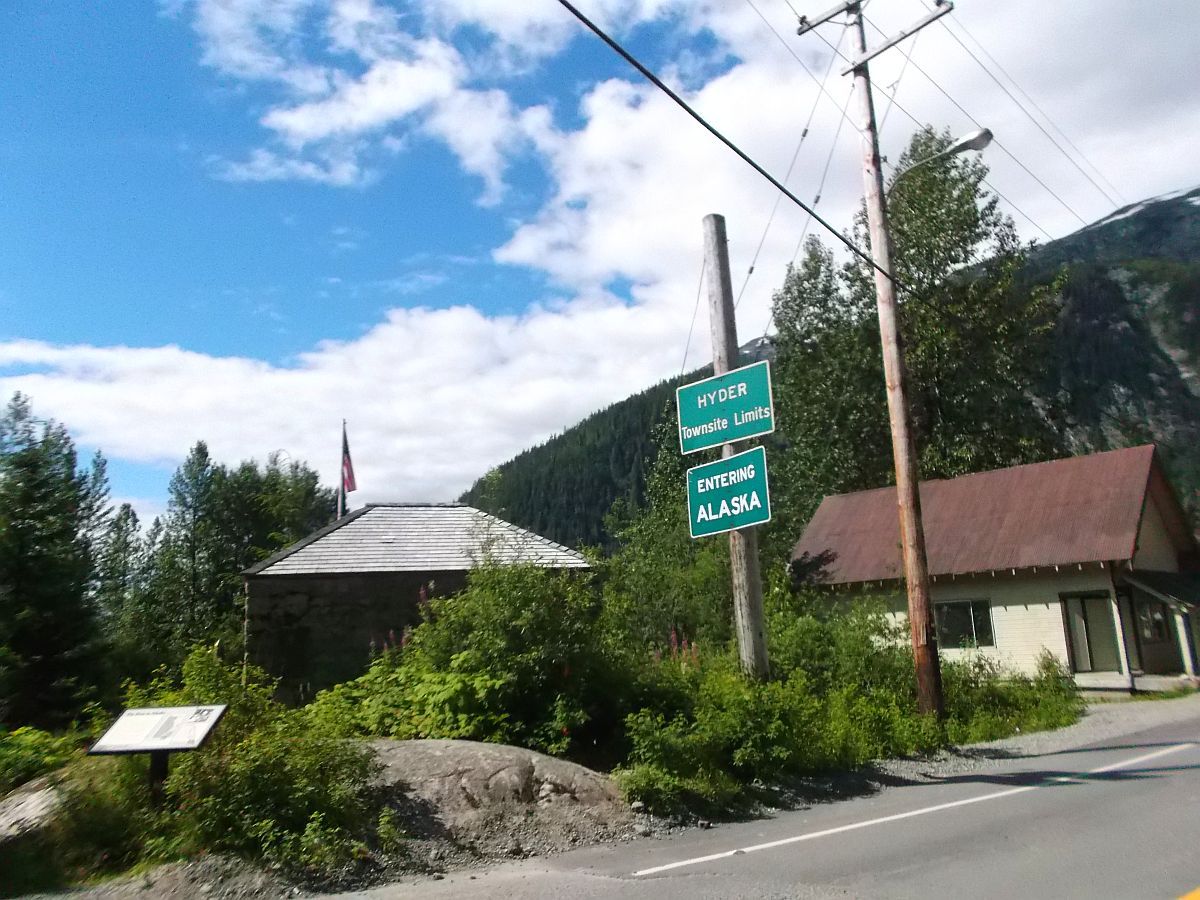 Here's the main drag in Hyder. Less than 150 people live here.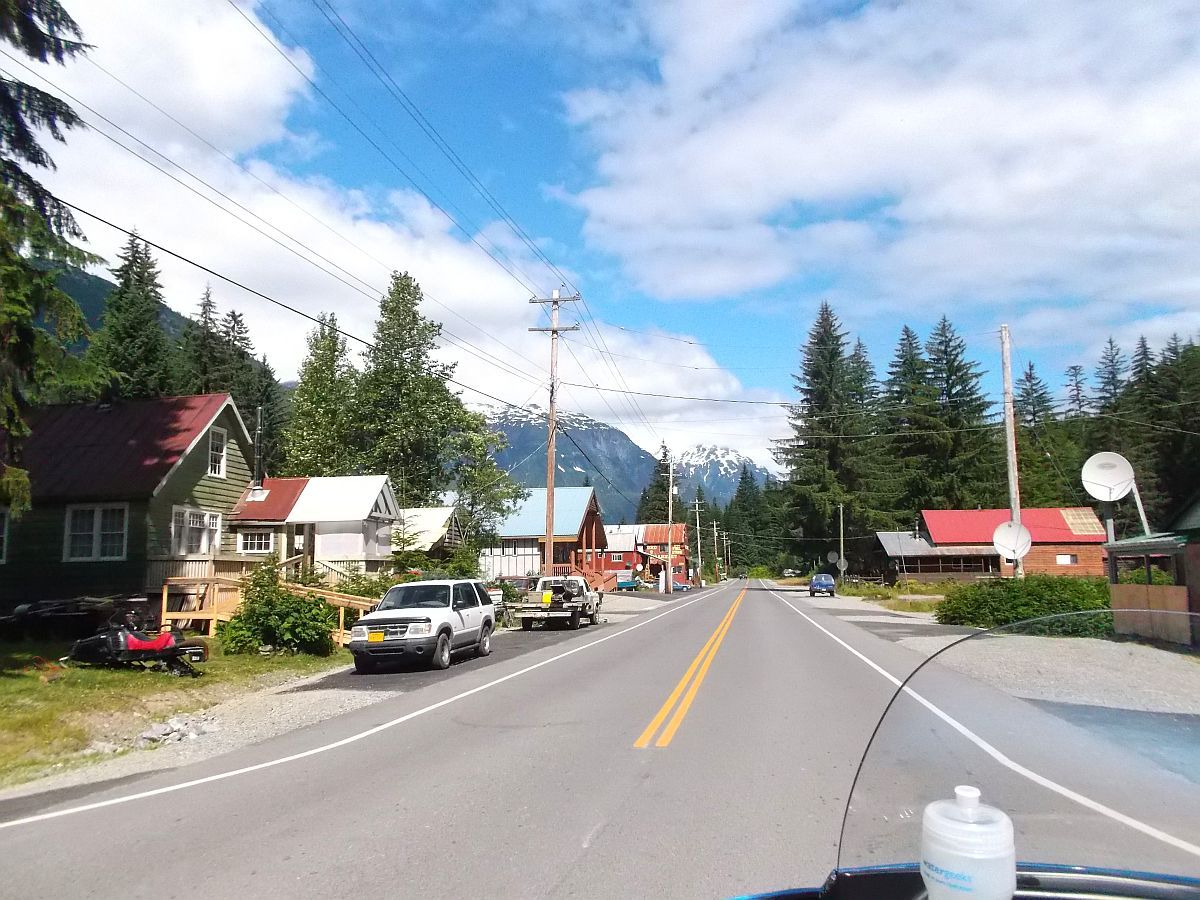 Mary says there is a place set up right outside of town by the US Park Service where we might see some bears. She read about it in the Milepost book.

Ok, let's go.

Wow, the road is so nice. Better than anything we have ridden on in thousands of miles!




Amazing scenery too!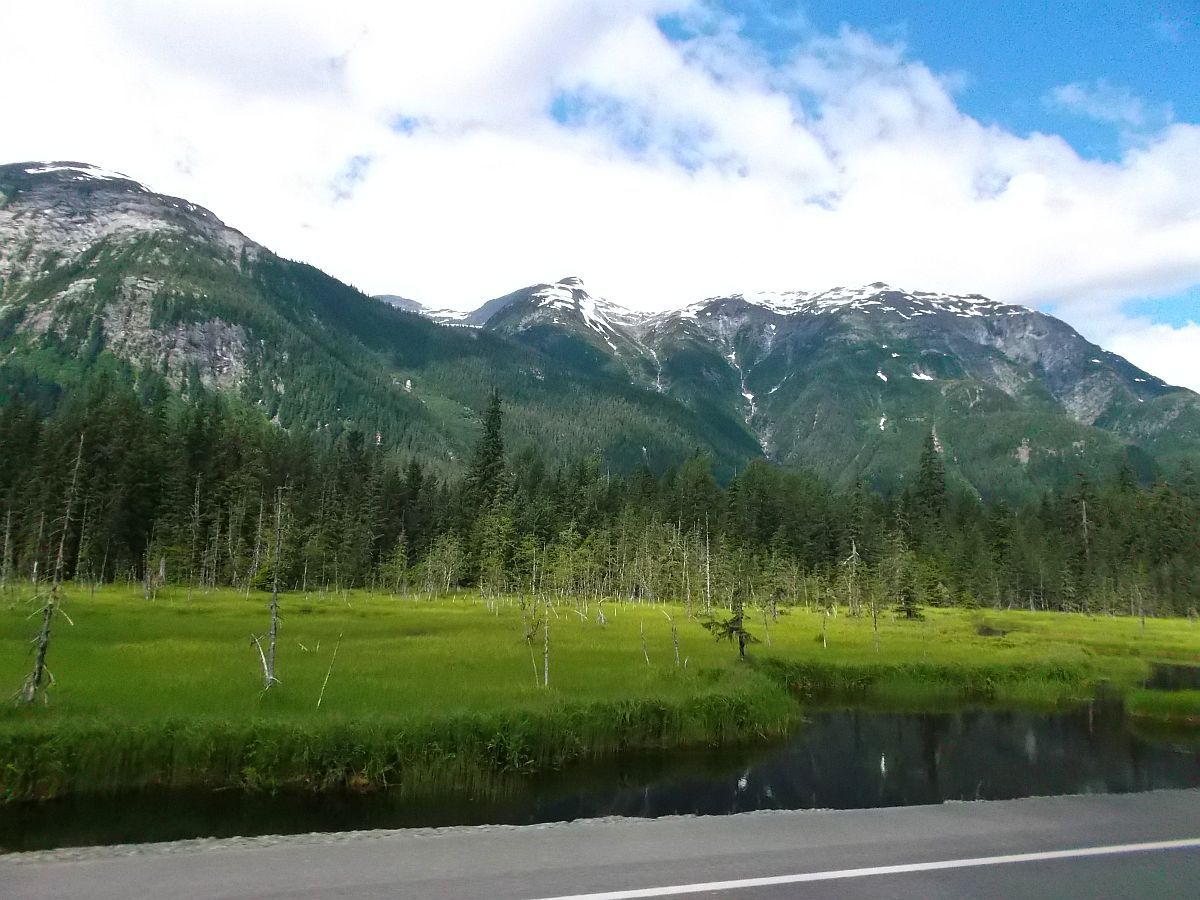 We get to the place.

It is a long, elevated walkway that was built right along a stream.

When the salmon are running the bears come out and fish and you can watch them from above on the walkway.

Park Ranger lets us know they are not running right now, but we are welcome to walk down it.

They have a few educational signs up-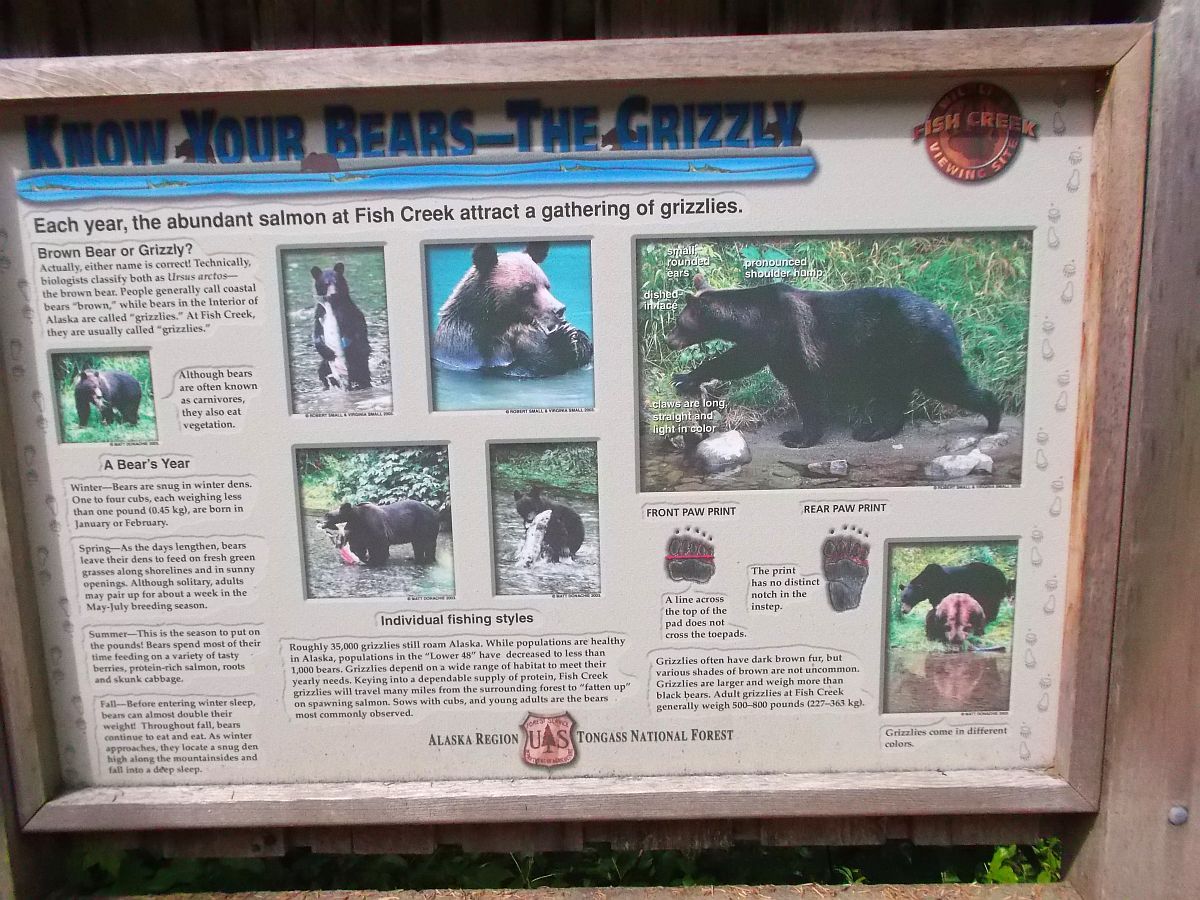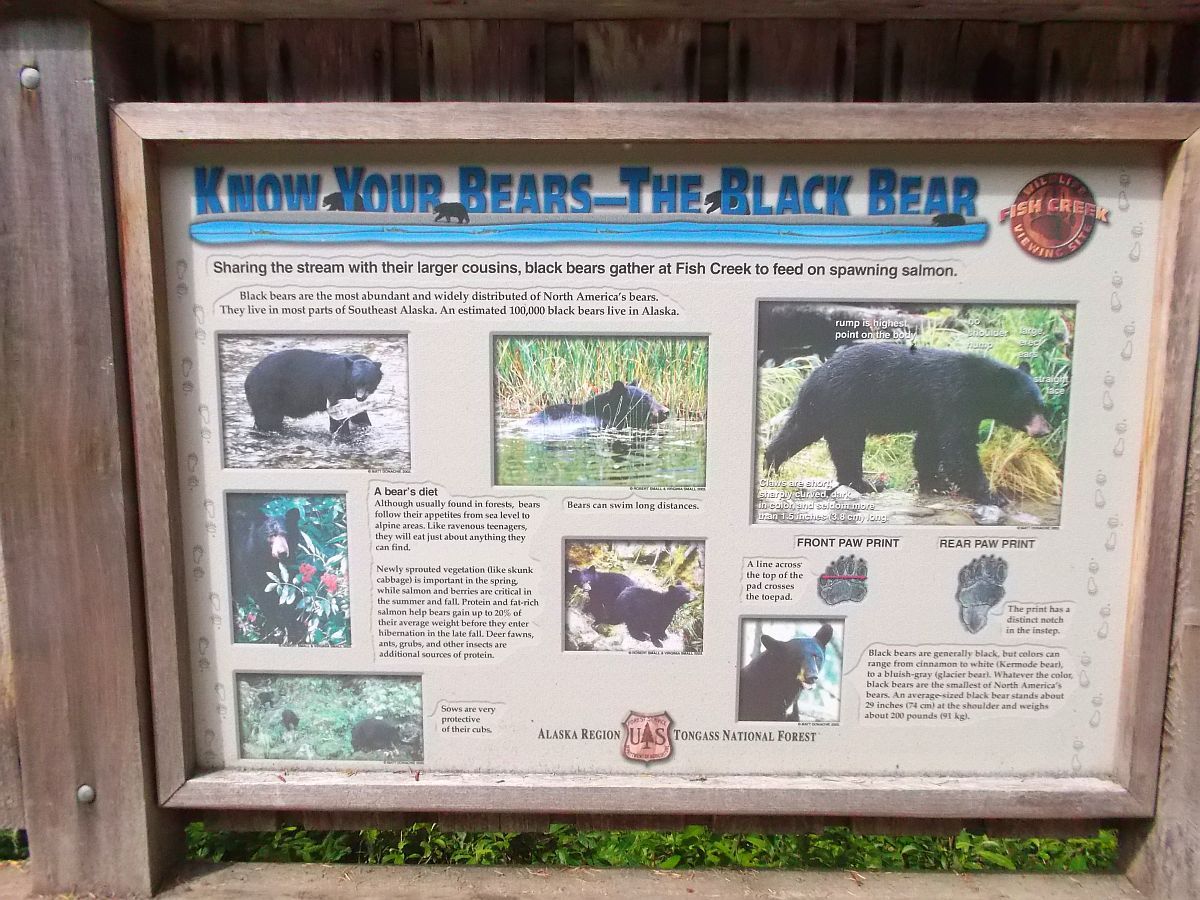 On the walkway.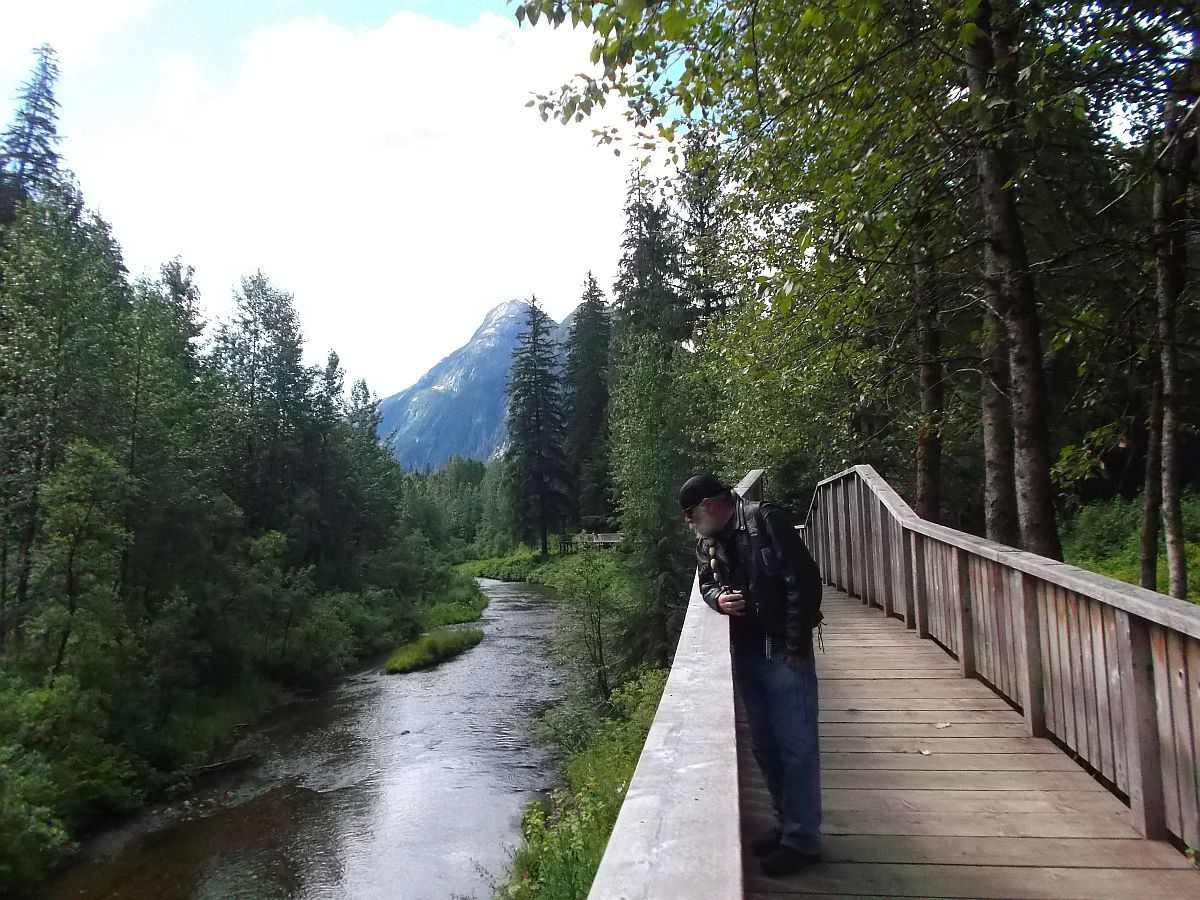 We did not see any bears. Saw some bear poop.

Imagined what the stream would look like with the salmon running.




It is a nice view, on both sides of the walkway. Got to stretch our legs in prep for the anticipated 700 km ride to PG.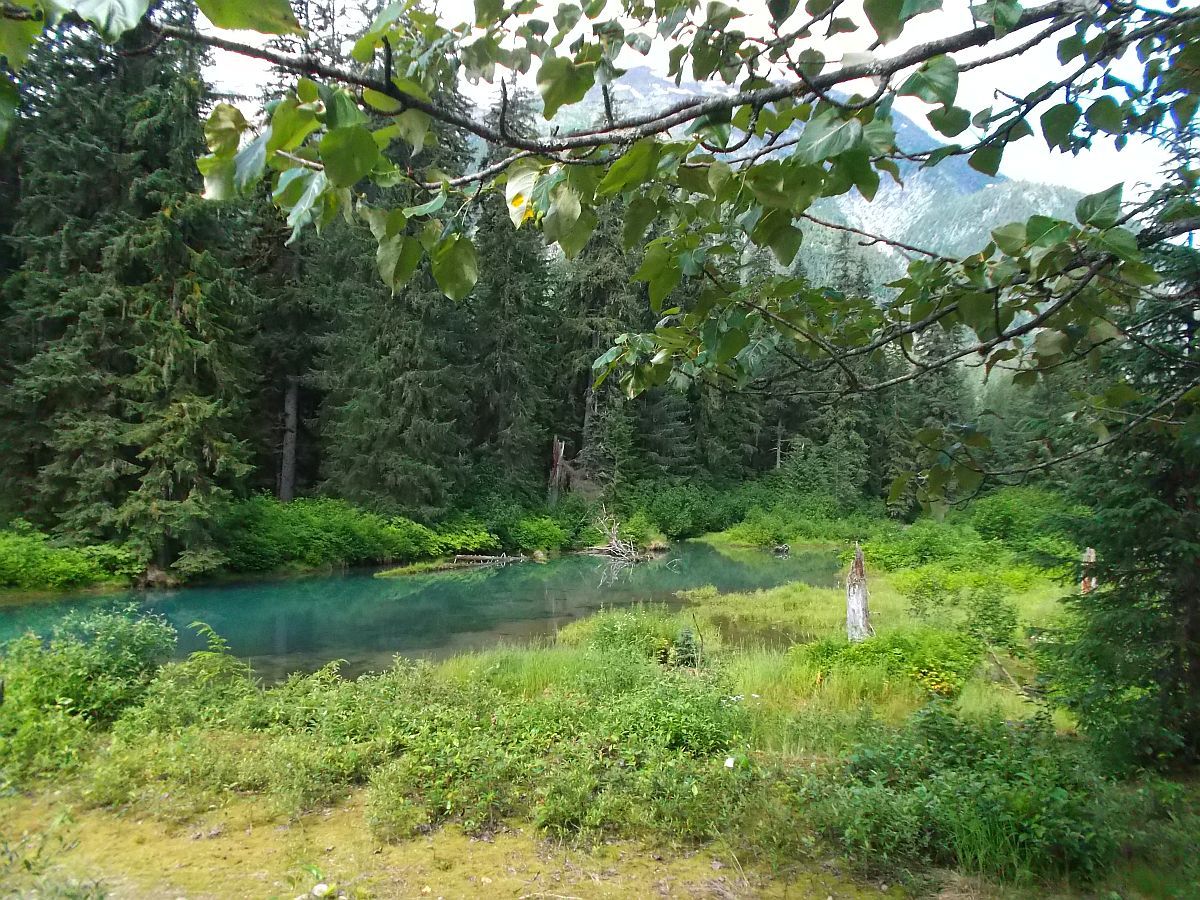 When we get back to the end of the walkway, the Park Ranger asks if we are going to ride up to the glacier?

Says it is absolutely amazing, best glacier view anywhere. Says it is definitely worth it if our bike can make it. It is 17 miles of gravel road and you end up ABOVE the glacier.

Ok...we did the Haul Road to the Arctic Circle, we can do 17 miles.

Off we go.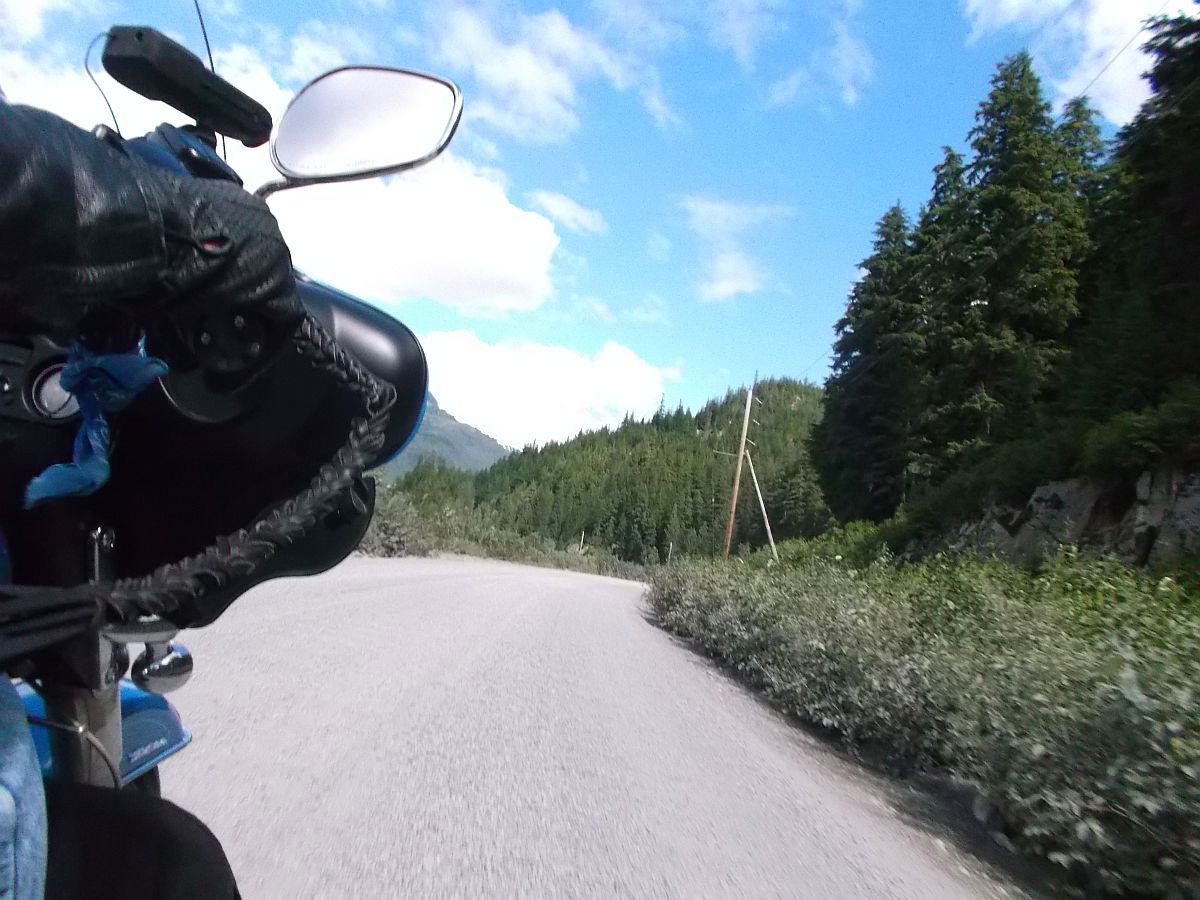 Before heading up the road....

I found a few more pics at Fish Creek, where the elevated walkway is.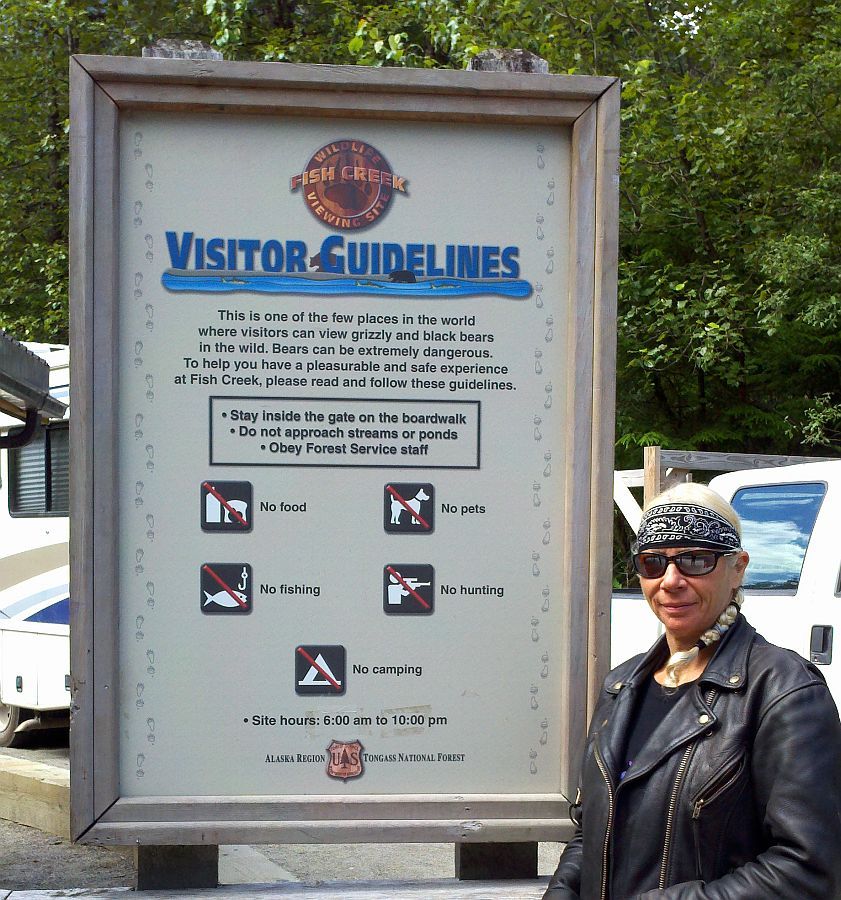 Before walking out on it, I asked the Ranger, "don't the bears ever come up on the walkway?".

His answer was, "that has happened only a couple of times". :blink:

Right before the walkway started there was this display.





Even though there were no bears there...notice how Mary does not have her hand even on the rail? lol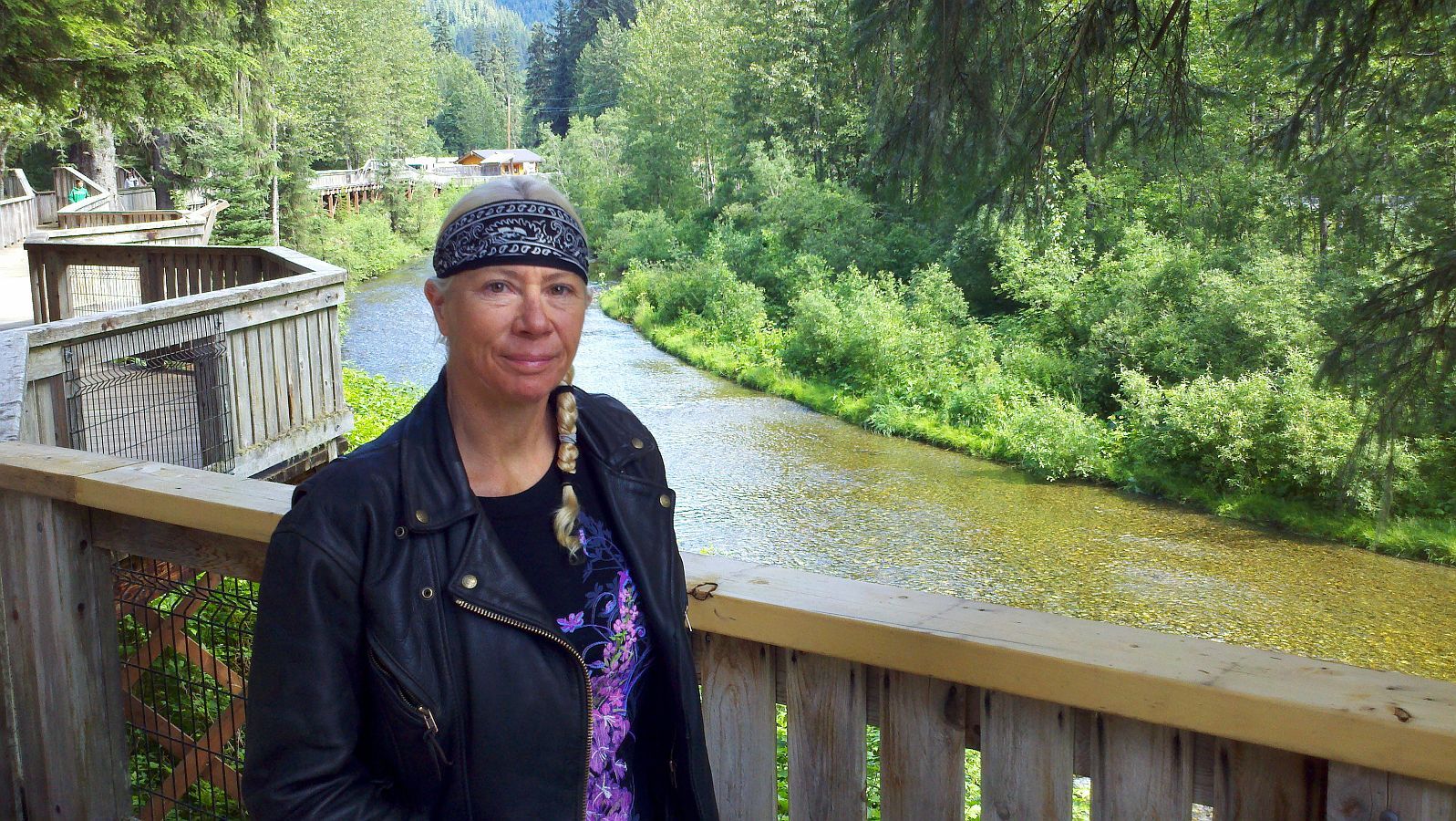 We walked to the end...there was this sign. ROFL... The only emergency I could think of is a bear coming up on the walkway. Not sure how this exit, which led down to the woods near the creek, would serve any benefit. lol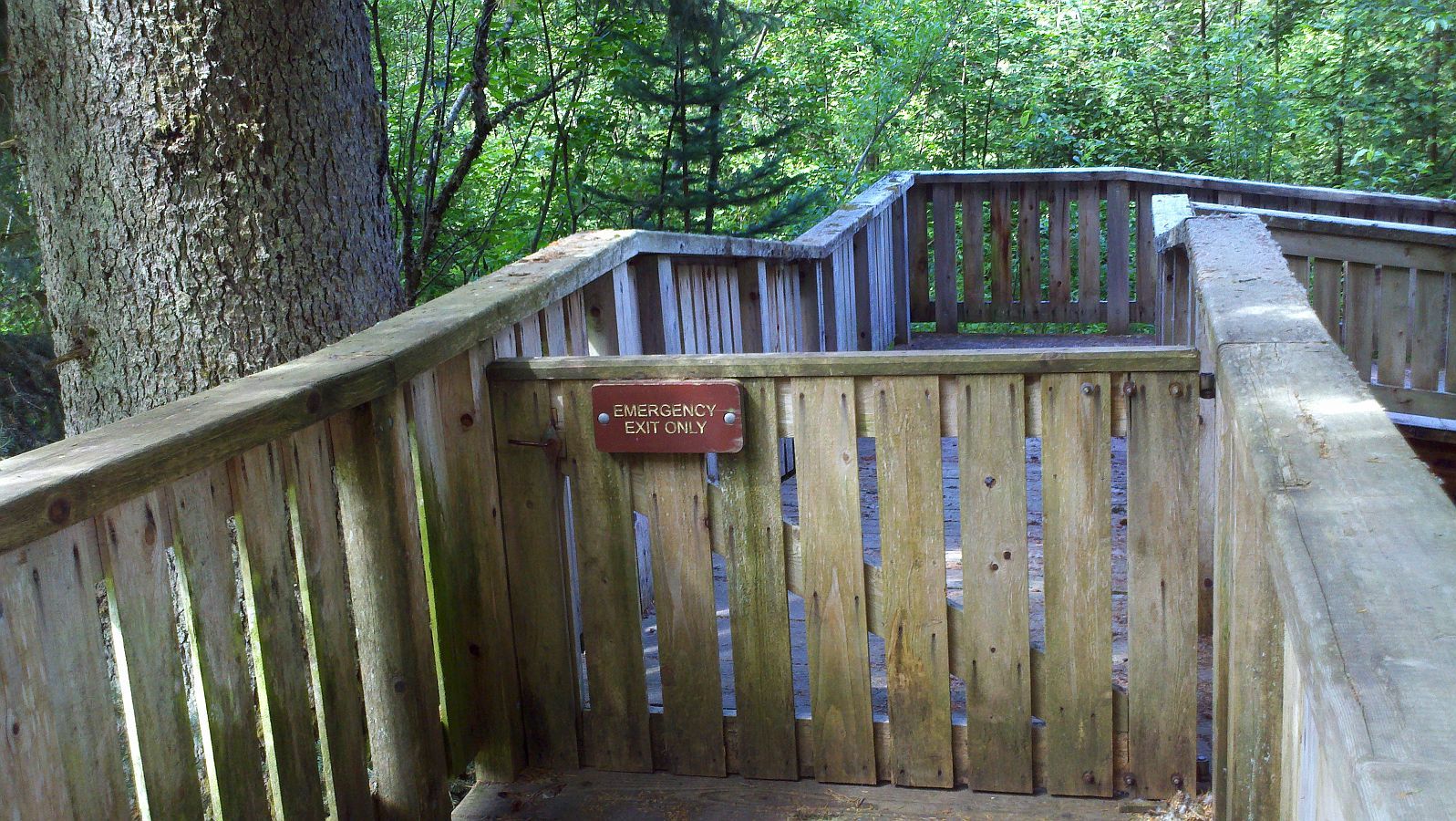 Pic of Salmon Glacier coming up next...taking awhile, there are more than 400 pics to choose from.