Starting to head out to the bikes for the ride to Anderson.
Parking lot at RC Components. Everyone starting to head out to the bikes for the ride to Anderson.
The Magazine had a chase vehicle with a trailer that traveled the entire route with us.
Upon leaving RC Components it was discovered that a bunch of bikes had not filled up with fuel. So we waited on the side of the road while they filled up.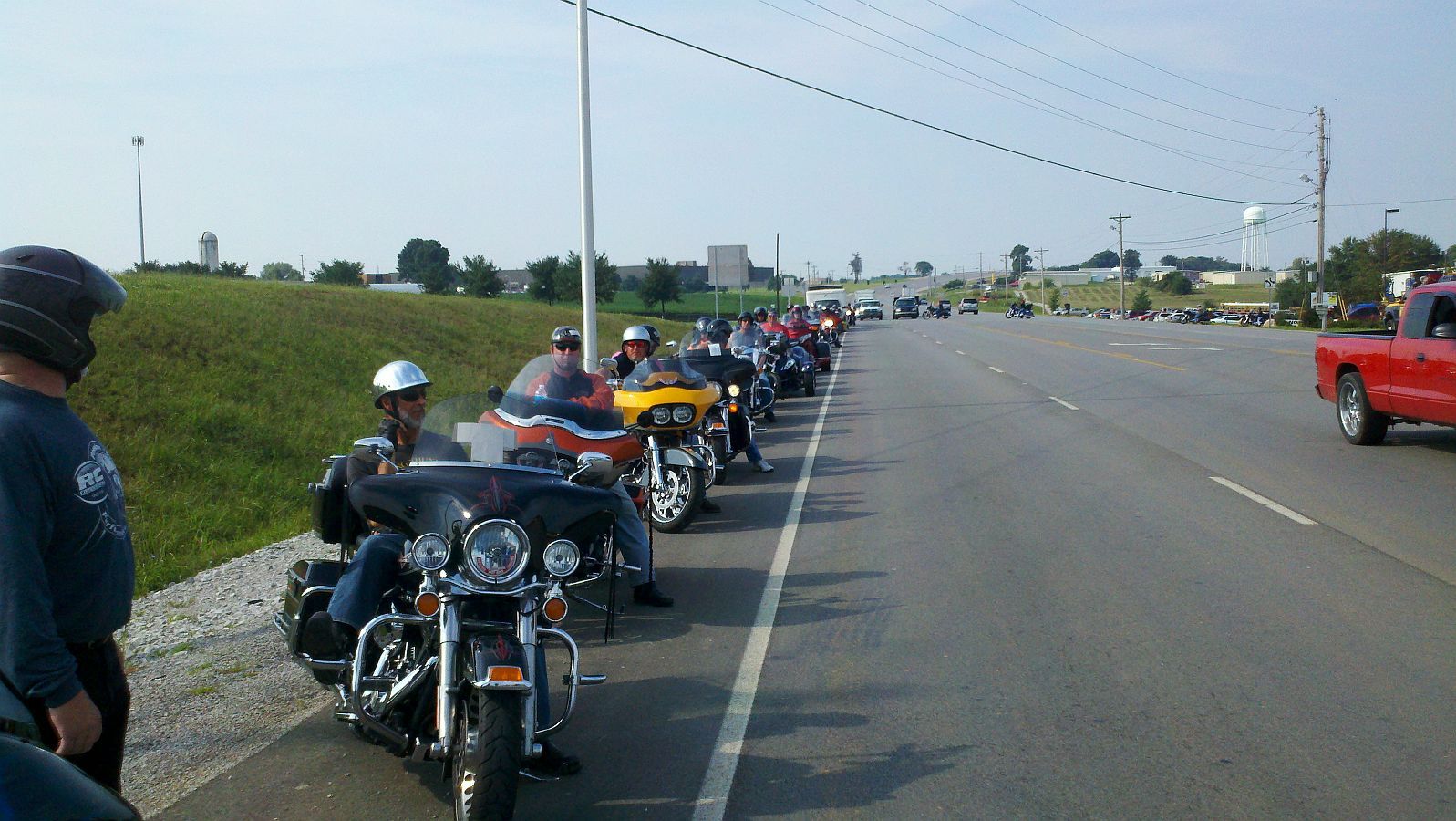 By this time I had had so many comments about me still being with the Tour, and how am I doing, etc. Most did not seem to think a Sporty could make this trip...or maybe they thought a 55 year-old on a Sporty could not do it.
Really the ride was quite easy...the only difficult part for me was getting up and being ready to roll at 8am every morning. lol
Anyway, today I decided to ride near the front of the group so they could see what a Sporty could do.
Well, that lasted about half the day...I got so frustrated. They would speed up in straight aways and slow down in the curves. Those of you that have ridden with me know that this is the opposite of how I like to ride.
I could care less about going fast in the straights, but I do want to accelerate thru the curves....and today the roads were great, lots of long sweepers, and even some curves bordering on twistys.
About half-way thru the day I waved everyone past me and dropped back to right in front of the chase truck. I would slow up in the straights, giving plenty of room between me and the bikes in front of me. Then I would hit the curves hard, catching up with the bikes in front as I came out of the curve.
This worked out perfect with the chase truck also...by the time I was coming out of the curve they were a dot in my mirrors and would barely be caught up with me by the time we were hitting the next curve.
This day between Bowling Green and Andderson was probably the most fun roads on the Tour.
There were about 100 bikes that stopped at this gas station. I think there were only 6 pumps and most everyone had to fill up. lol Took a bit of time.
We arrived at the Anderson, IN horse track and casino. There were hundreds of locals on their bikes. Great music and time visiting and checking out all the rides.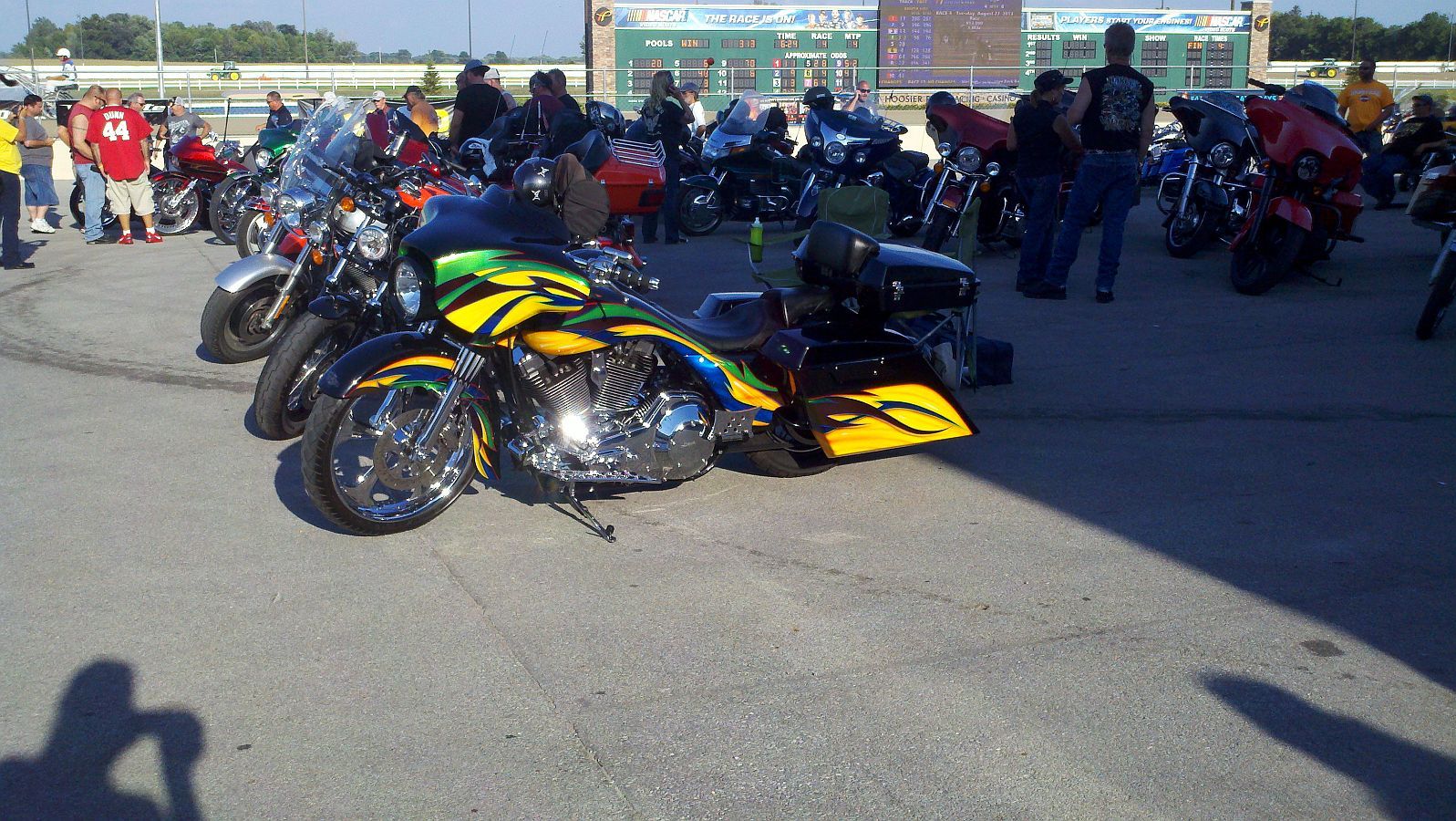 Led Sled guys were there...was nice to see something besides baggers.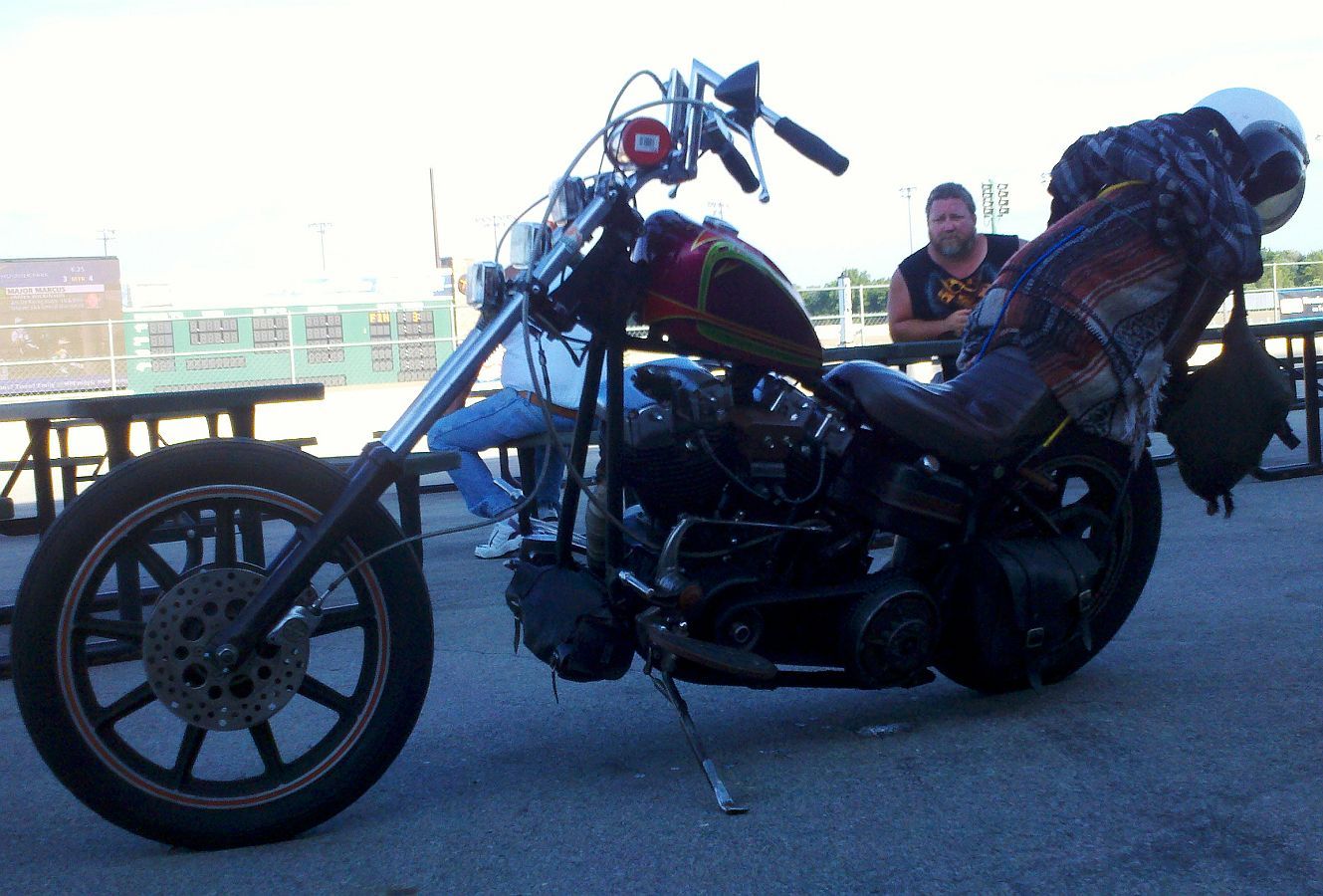 Led Sled is where I got my rear fender blank from.
More in next post.