The conclusion of Day 17.
The conclusion of Day 17.
Mary took just under 500 pics today...more than her average.
And more than the average % of them turned out great. I have picked out just a fraction of them.
Rolling through Council, ID...
...as we pass the town square, there are some OLD Tractors. We rode a circle around so Mary could get pics of them.
Next stop, and where we're spending the night. New Meadows, ID. Looks like we might get wet.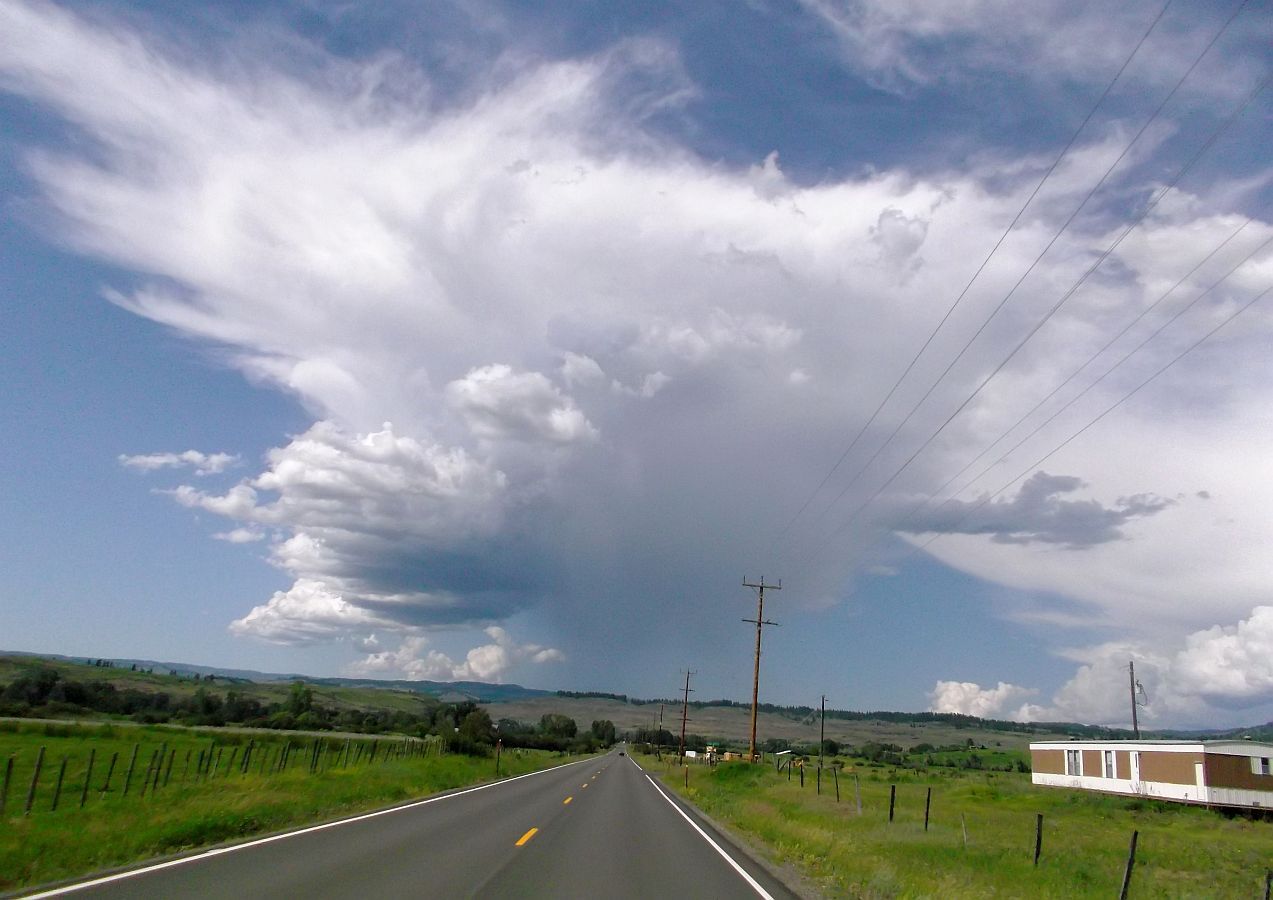 Back into the woods, hills and curves...
Between all the amazing roads, scenery, and cloud formations, this has been a jam-packed day...
...even though it's only been a bit over 300 miles, we are on a bit of sensory overload after 8 hours. Then we see this right before New Meadows.
After the above pic, Marys' camera battery wore out. We were so close we did not stop to change it out.
We found the Roadhouse Java Motel. They had a room open, and gave us a $5 discount for being on a bike. $59.95 Old school motel, great Java.
In fact, it seemed like half the town stopped there for their caffeine. Owner confirmed that the made FAR more selling Java than off the motel rooms.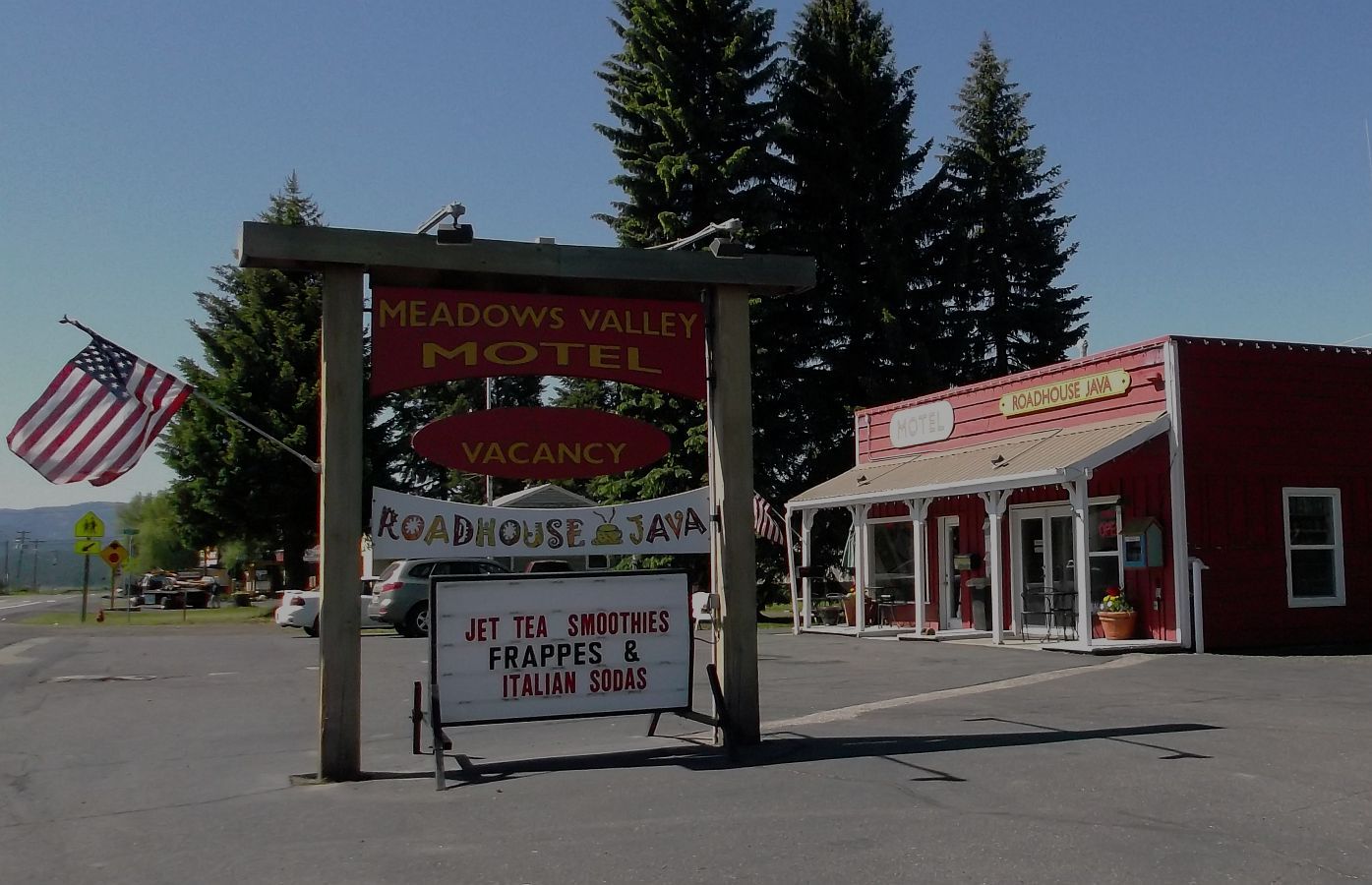 The end of Day 17!
Day 18, to Missoula is next.