The last post for Day 14-
The last post for Day 14-
We stopped at one of the first gas stations when we hit Bend...don't remember the name, but it seems to be very popular in Oregon. We filled up with gas, went inside...there were something like 70 different beers, on tap, in the gas station!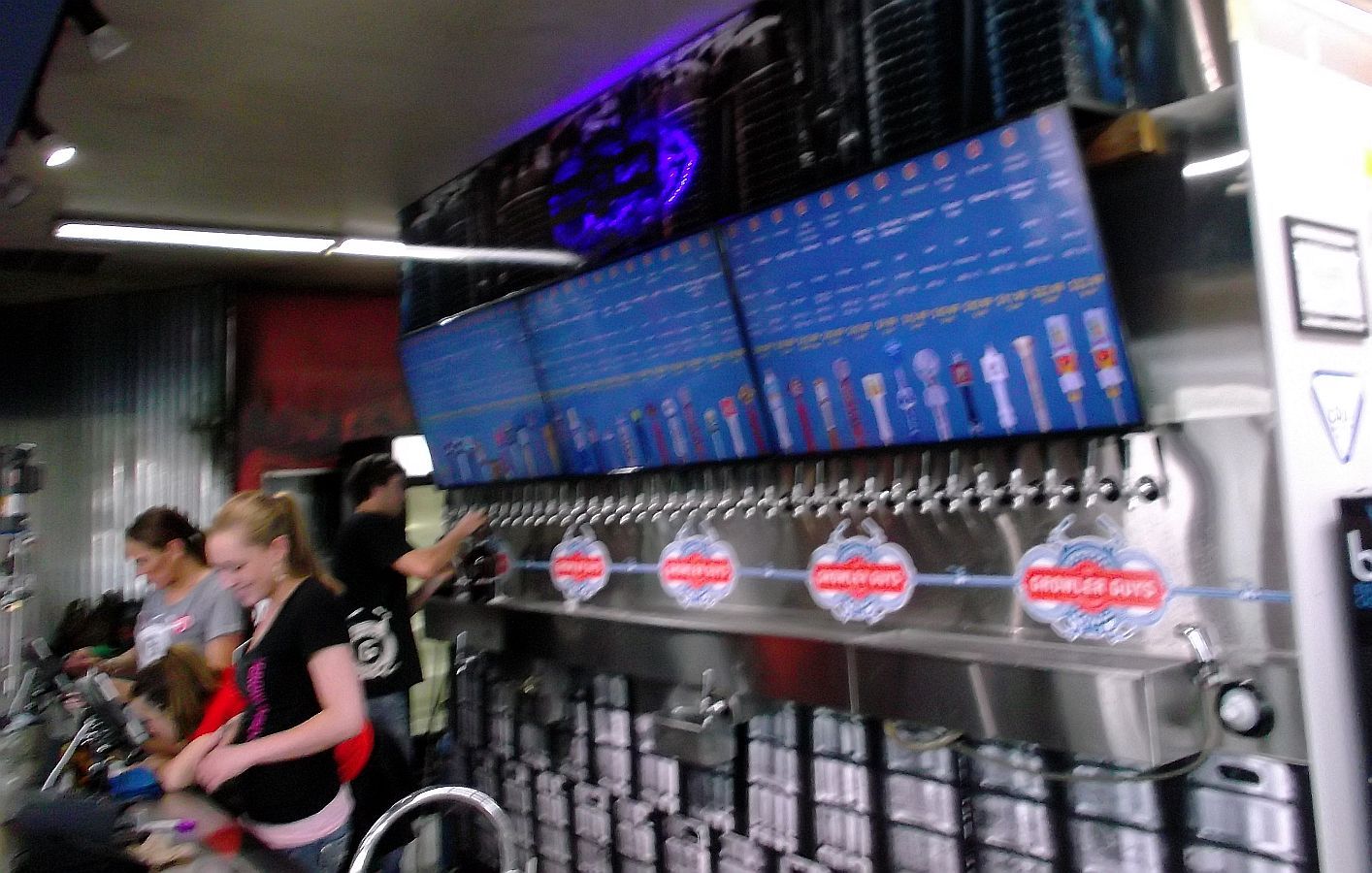 We are back on the road to Burns. Third pass on this road this afternoon! What is the saying? Third times a charm. We're getting a light rain....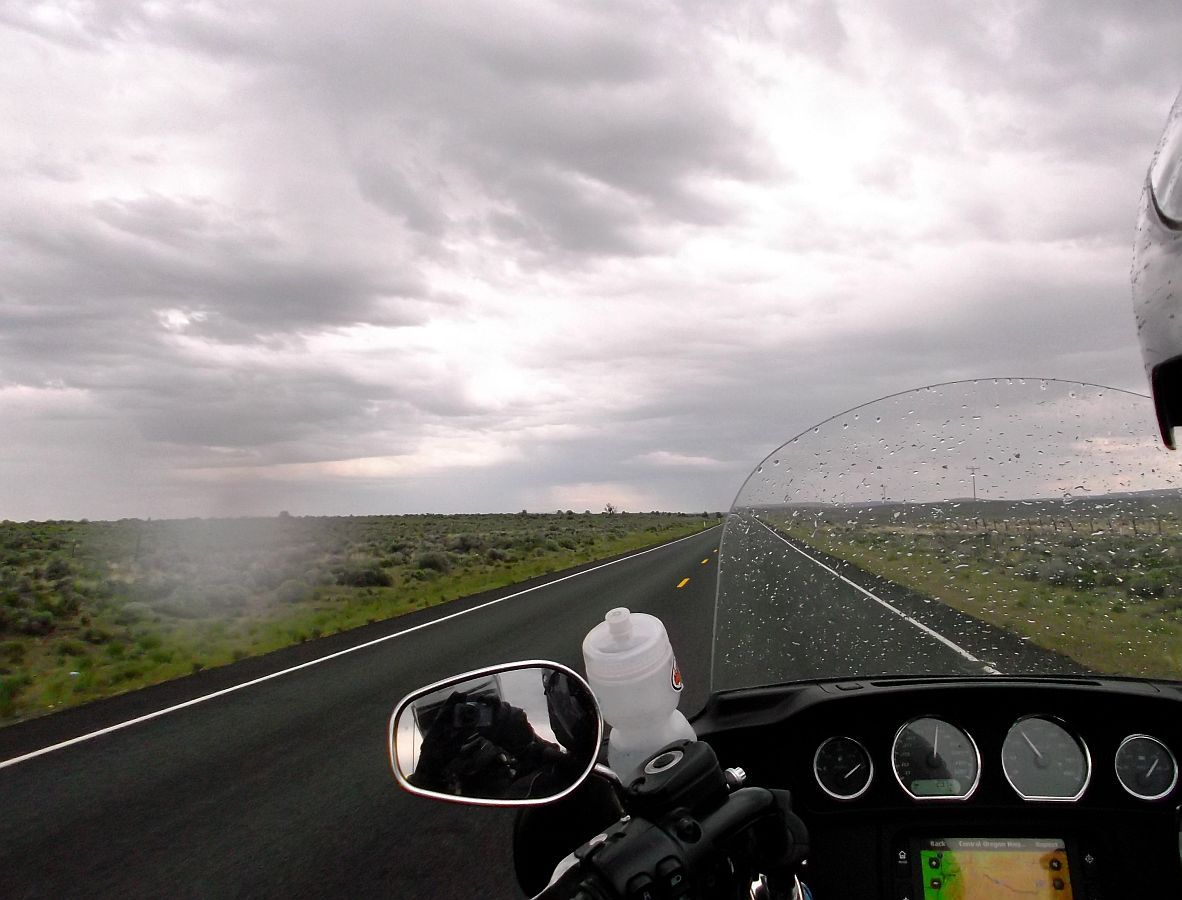 ...on and off. Here's a dry section, Mary hanging off the side for a different perspective.
Hey! I recognize this place.
See where it says GAS. There is no gas there. lol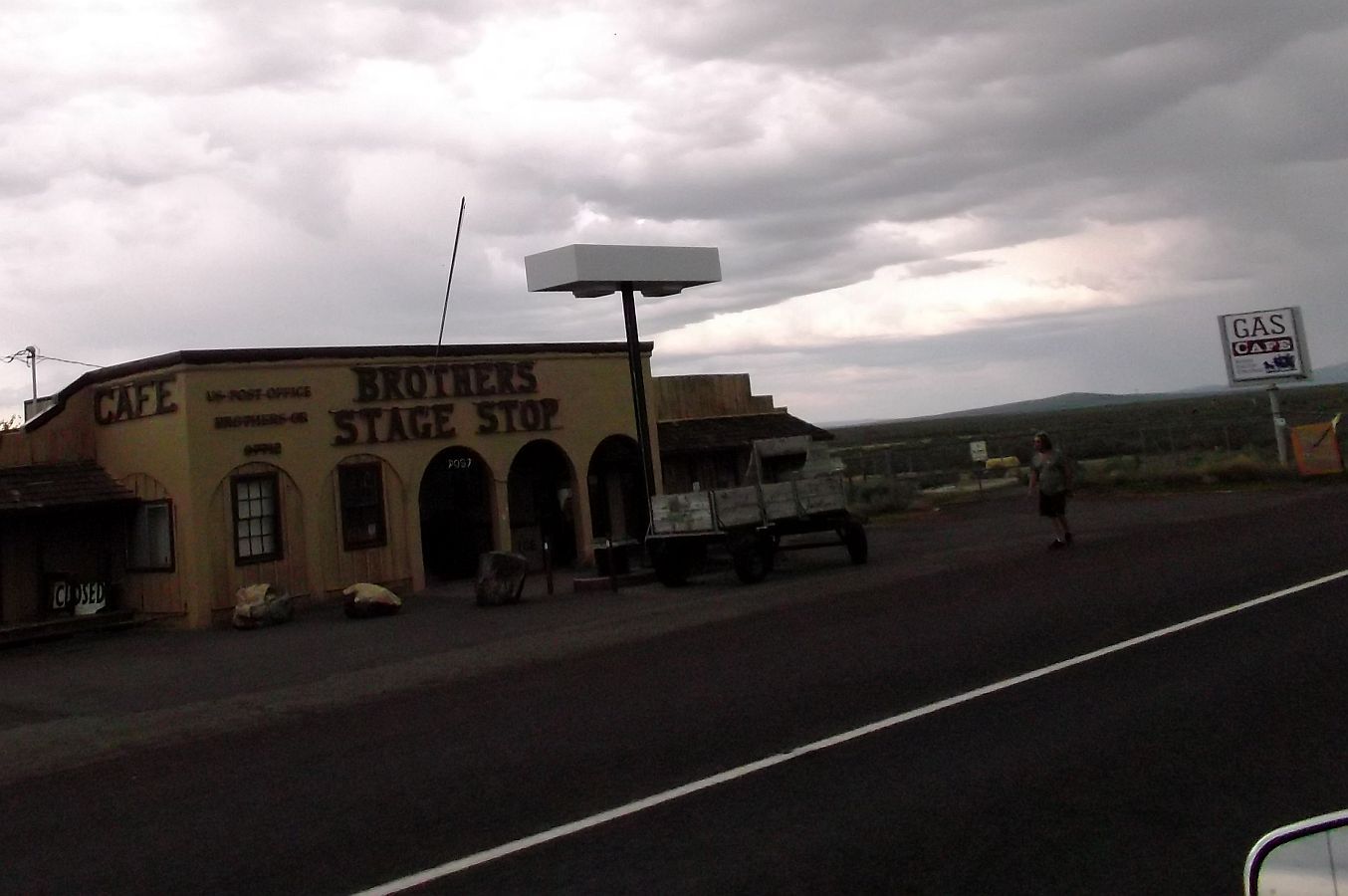 Now we hit a patch where there is some heavier rain. This is one of the last pics before Mary put the camera away...
...until we reached the other side and saw this rainbow. Camera came back out...
...and then she took about 100 pics....
...of all the different cloud formations, at dusk...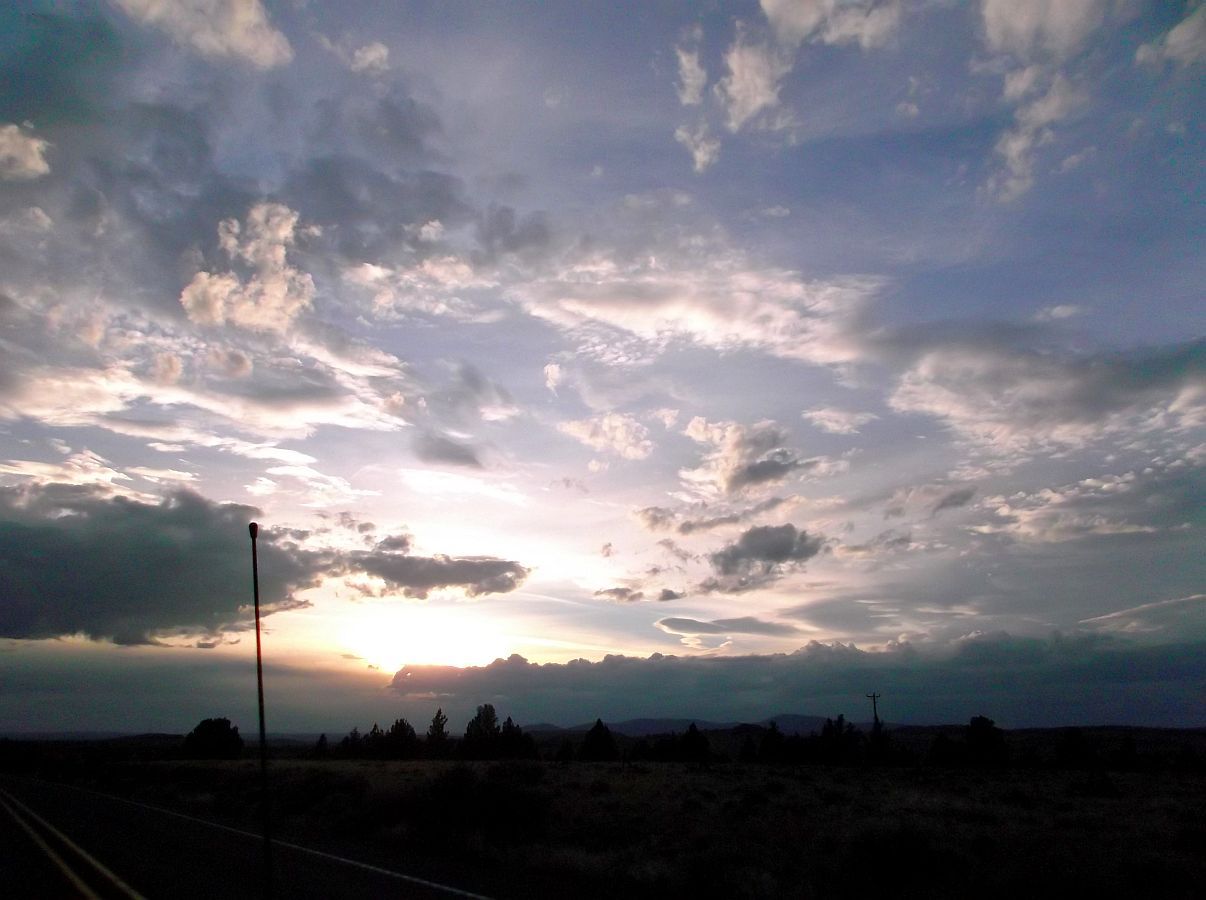 ...that were pretty spectacular. Would not have seen these if we had not had our 100 mile delay.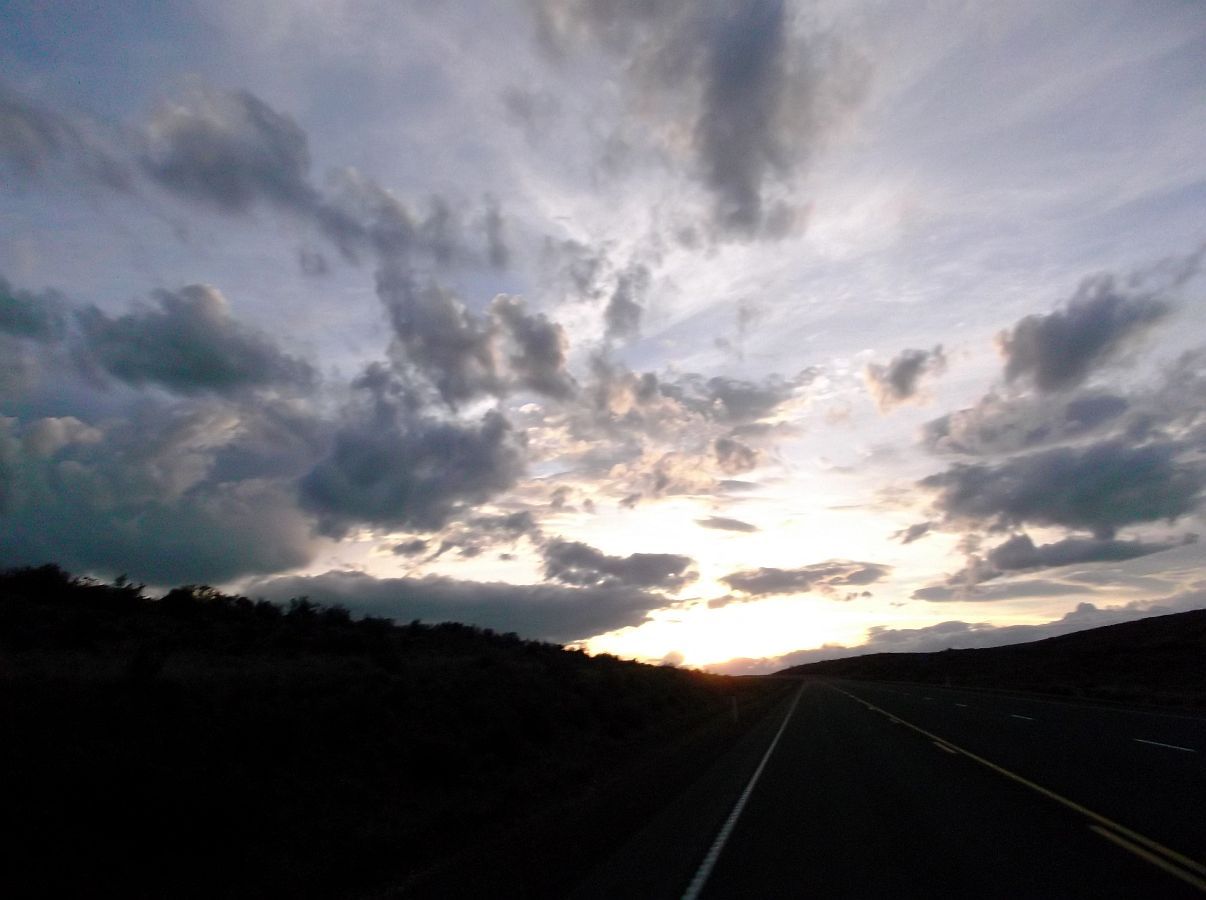 This last pic, of the moon, was taken in Burns, as we were pulling into the motel parking lot.
Was a great day of riding!