Thursday and Friday
The next morning (Thursday) there was a meeting for the Long Riders. Those who had started in Little Rock and rode to each cities stop ending up in Racine.

Of the 186 that started, and said they were going the whole route, 116 of us made it.

There were some awards, some swag, each of us received some patches, decals, certificate, and an Inaugural Hot Bike Power Tour LongRider Card that entitles us to ride the Power Tour any time we want at no charge.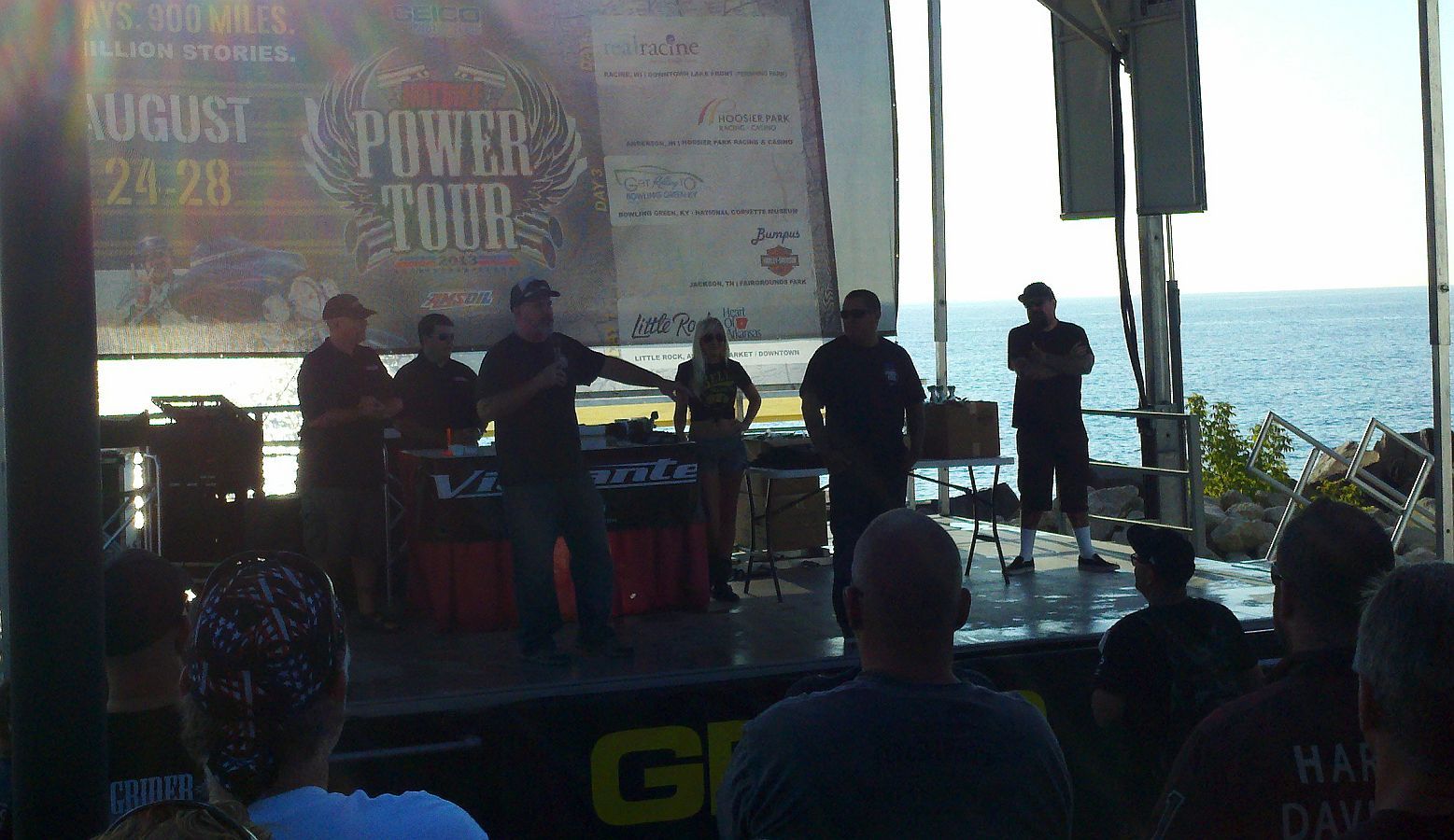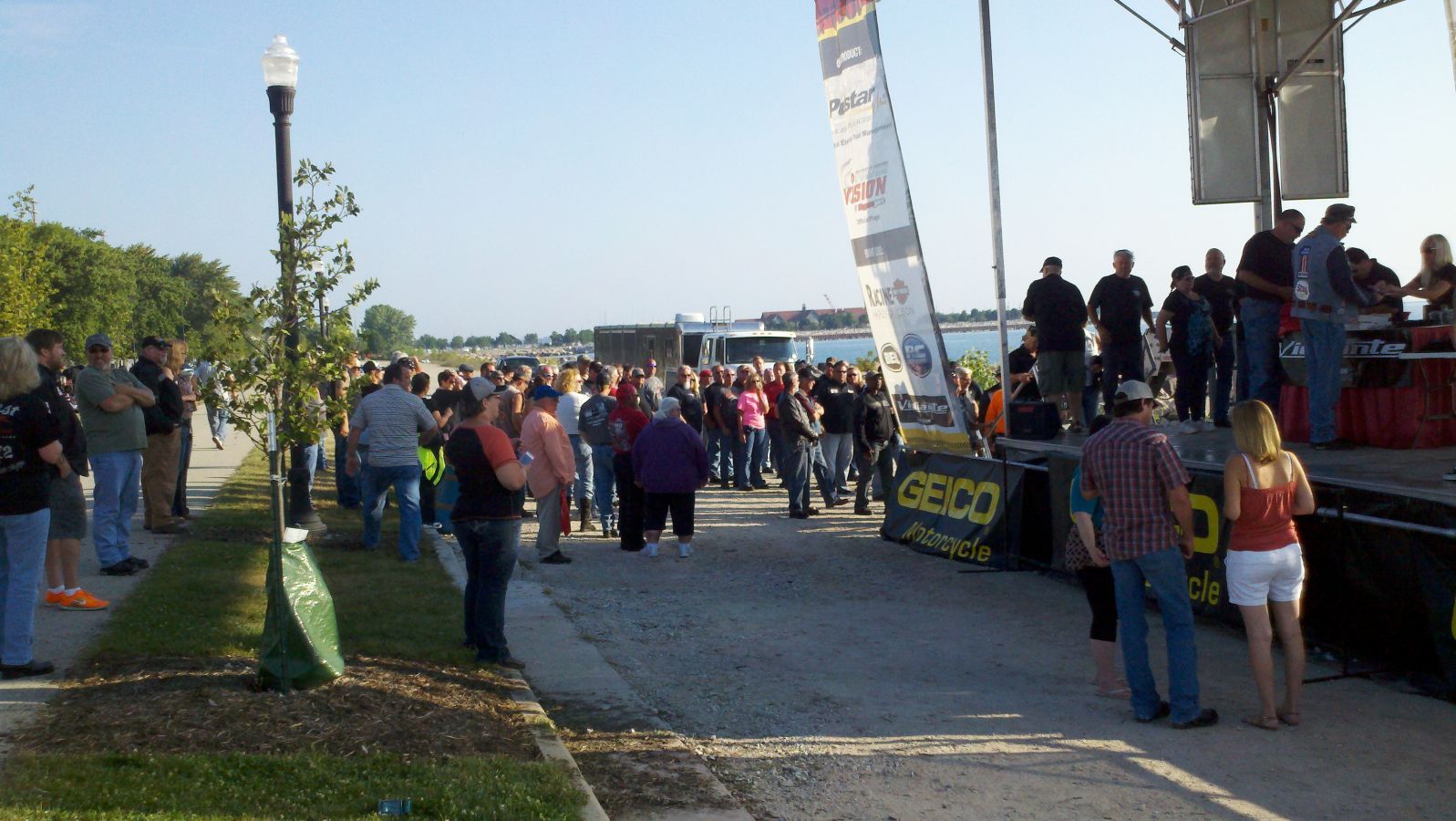 It was a great time! Met a lot of folks, had some good riding, some folks have new respect for Sportsters, and a bunch of folks got to see what they can do with a Sporty using DK Custom Products.

Of the 30 things that are different on the DK Sporty from a stock 883l, 21 of them are DK Custom Parts.

Ok, now it is Thursday morning, I am only 30 miles from the 110th Celebration that starts Friday. I really would like to go...but I've been away from the shop too long to stay gone any longer.

It is 750 miles back home. I consider trying to do it all in one day, but decide not to...don't want to be traveling at night in deer country.

Good thing I broke it up into two days...most of the way it wss 100+* and 90+% humidity. I ended up making most gas stops last 30-45 minutes, just to drink enough water and to cool myself down.

I did 425 miles on Thursday and the other 325 on Friday.

Here's a pic Mary took when I got home Friday afternoon.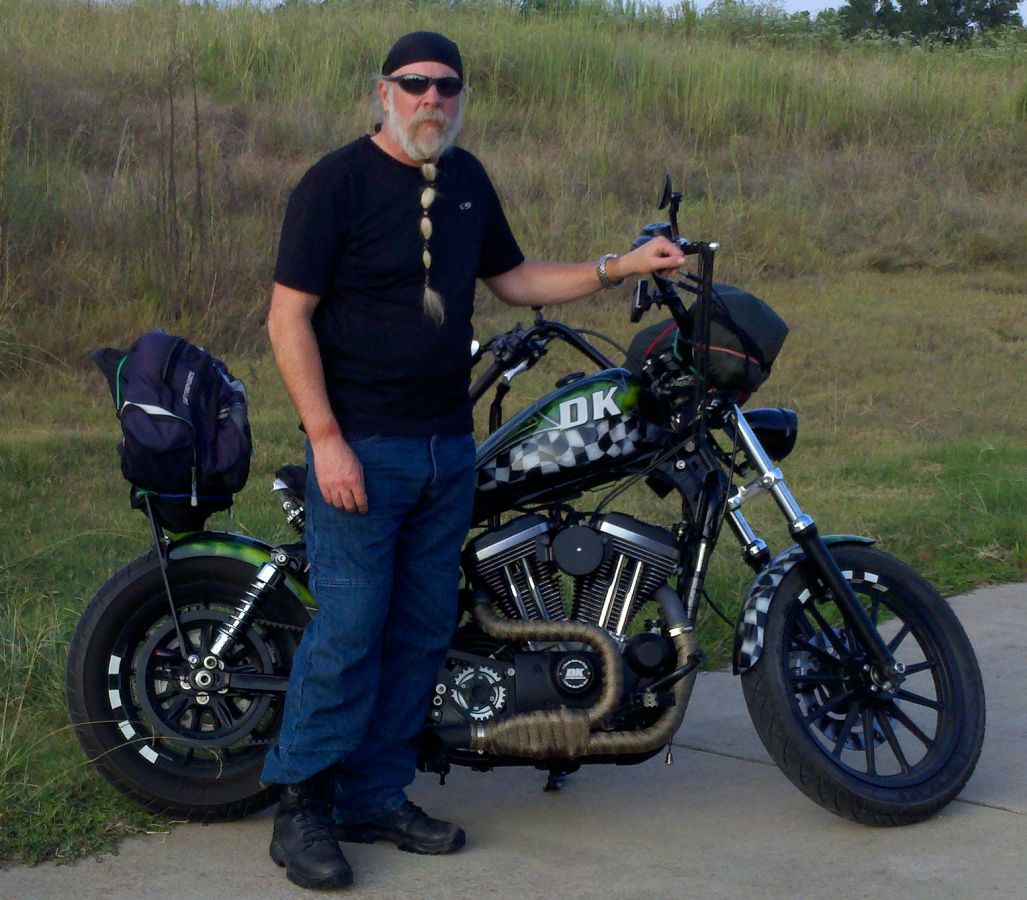 Definitely looking forward to next years Hot Bike Tour. Will probably take the Softail so Mary can go too.