To Spearfish...The Long Way
One of the reasons there are big gaps between posts is that it takes me about 3-4 hours to do a post of one days riding. It is hard to get that kind of a chunk of time for me.

So, instead, I am going to do smaller posts, hopefully more frequently, to get the last few days of the trip posted up.


We decided to take the 310 to 14 Alt E...going past the Medicine Wheel. It is by no means the shortest route from Red Lodge to Spearfish, but we went that way once before and really enjoyed it.

This is looking down at the city of Red Lodge, MT as we left out.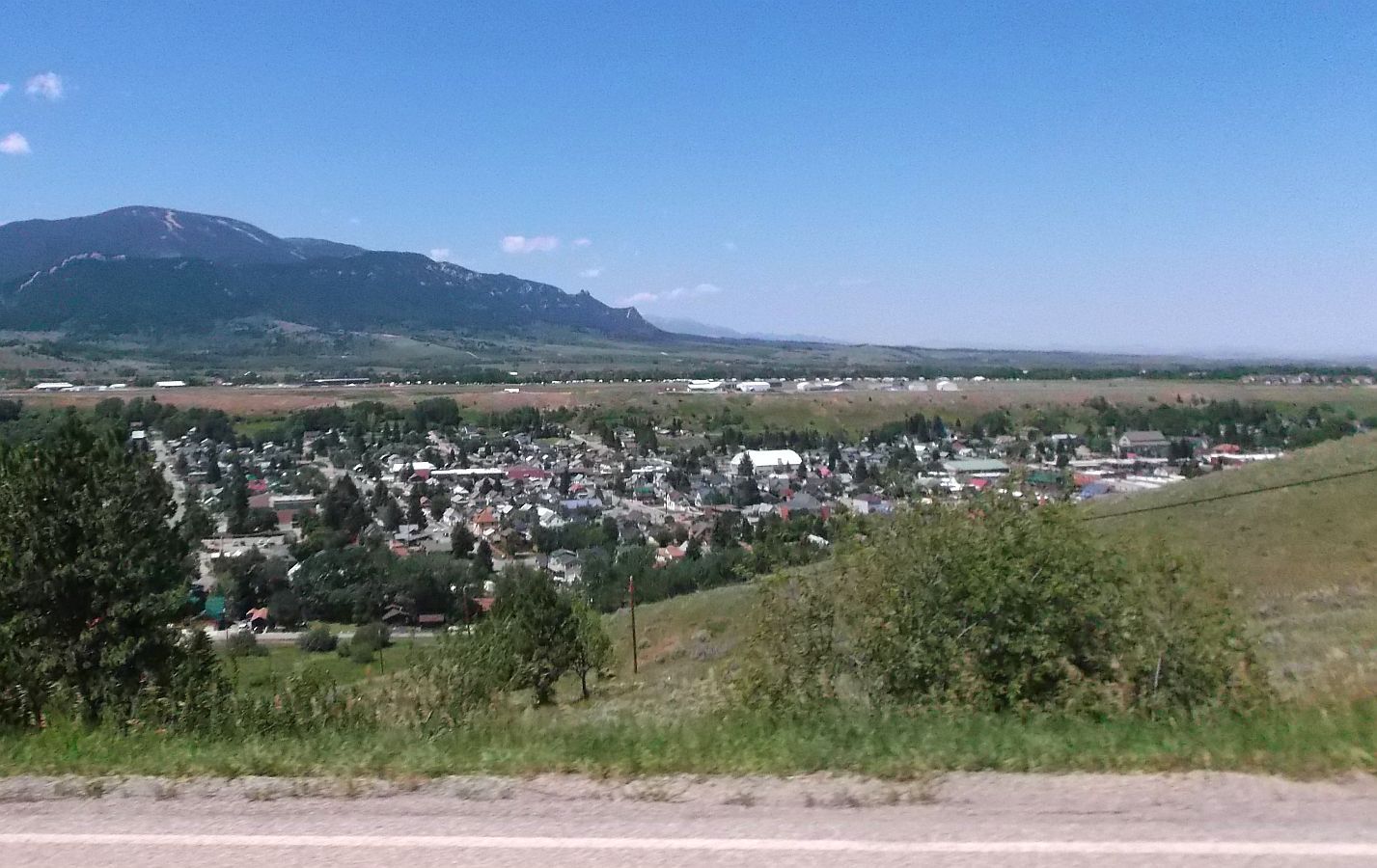 What a Great way to start the day! Have I mentioned that I like curves? lol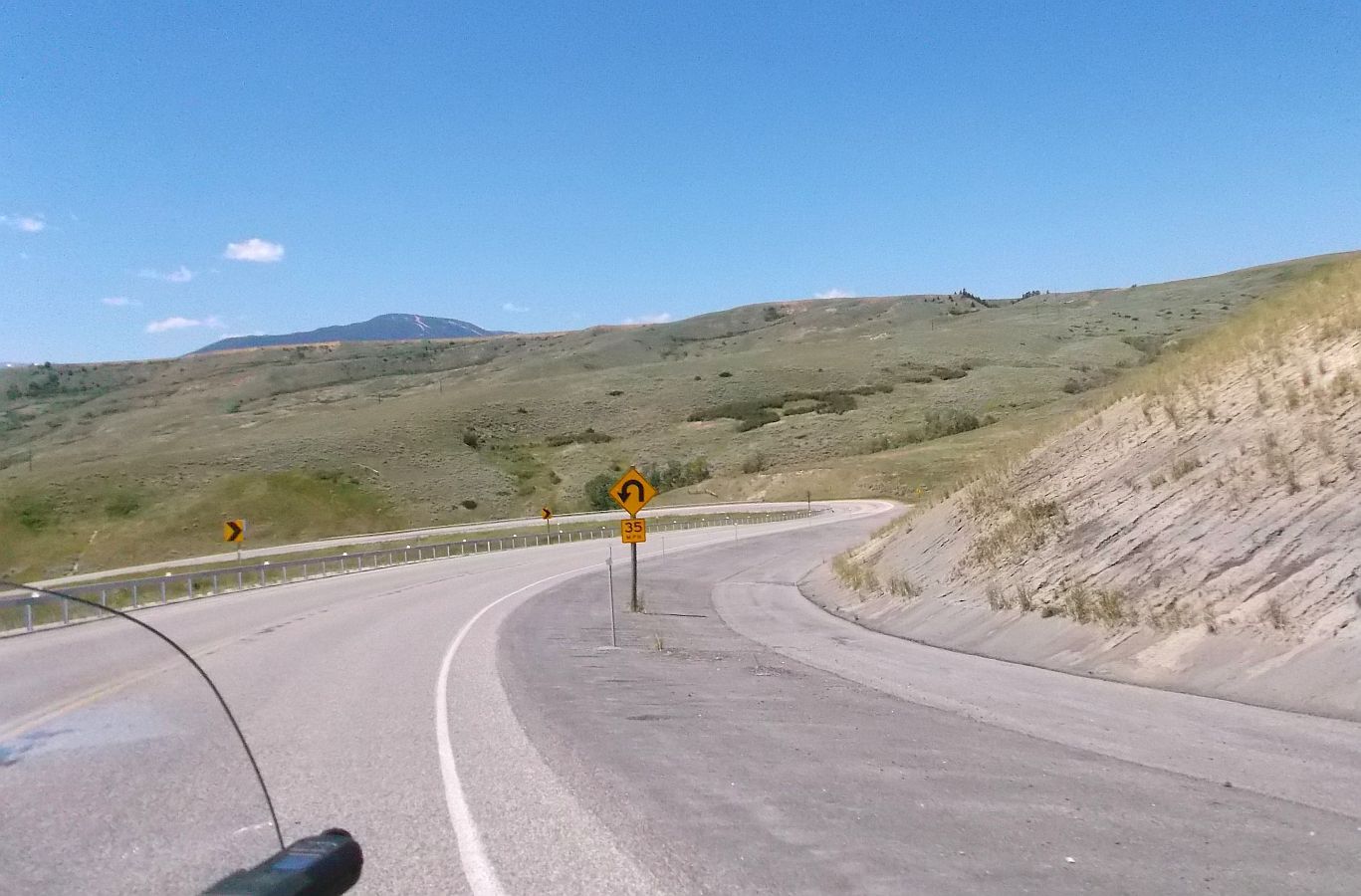 Whatever they used to do there...does not look like they're doing it anymore.





Picking up the 310 for some fairly straight, flat riding before getting to the mountains.





Yep, we have a ways to go to get to Big Horn National Park!






This is an interesting pic...you can see Mary with the camera above my head in the gas cover reflection.

Oh, and sometimes all the TG needs is one finger to keep her going down the road.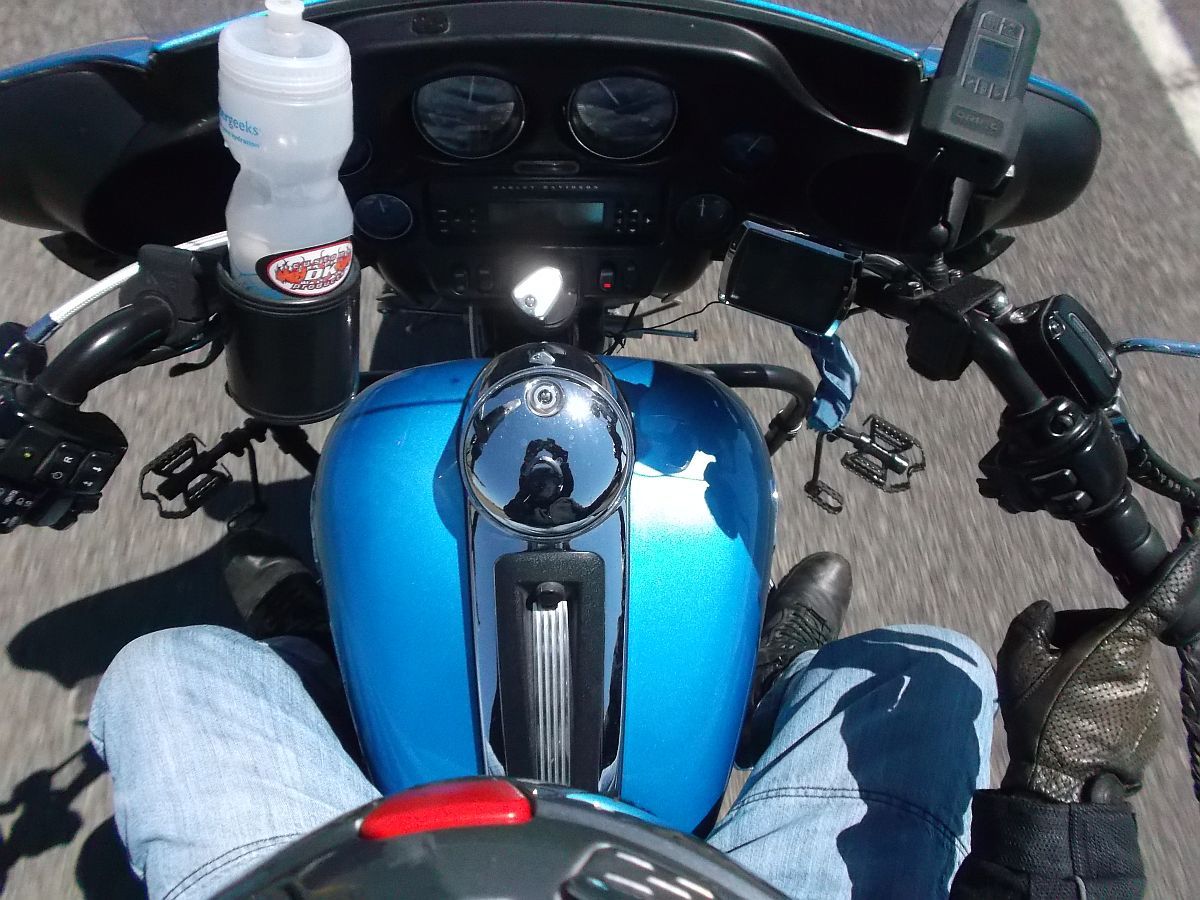 Many flat, barren miles later...we are getting close!





Finally we start climbing...





Lots of curves, and many switchback (we have not figured out how to get good pics of switchbacks while riding...bout the only way we have been able to do it is to stop and do a panoramic)....





There was a perfect combination of climbing, sweepers, twistys, switchbacks and NO traffic.

Of the entire trip, this was the hardest I ran the TG...pretty steep incline for quite awhile and speeds up to 80+ mph, and it was probably 80* or so ambient temp. Oil temps got up in the 235-240 range for a bit.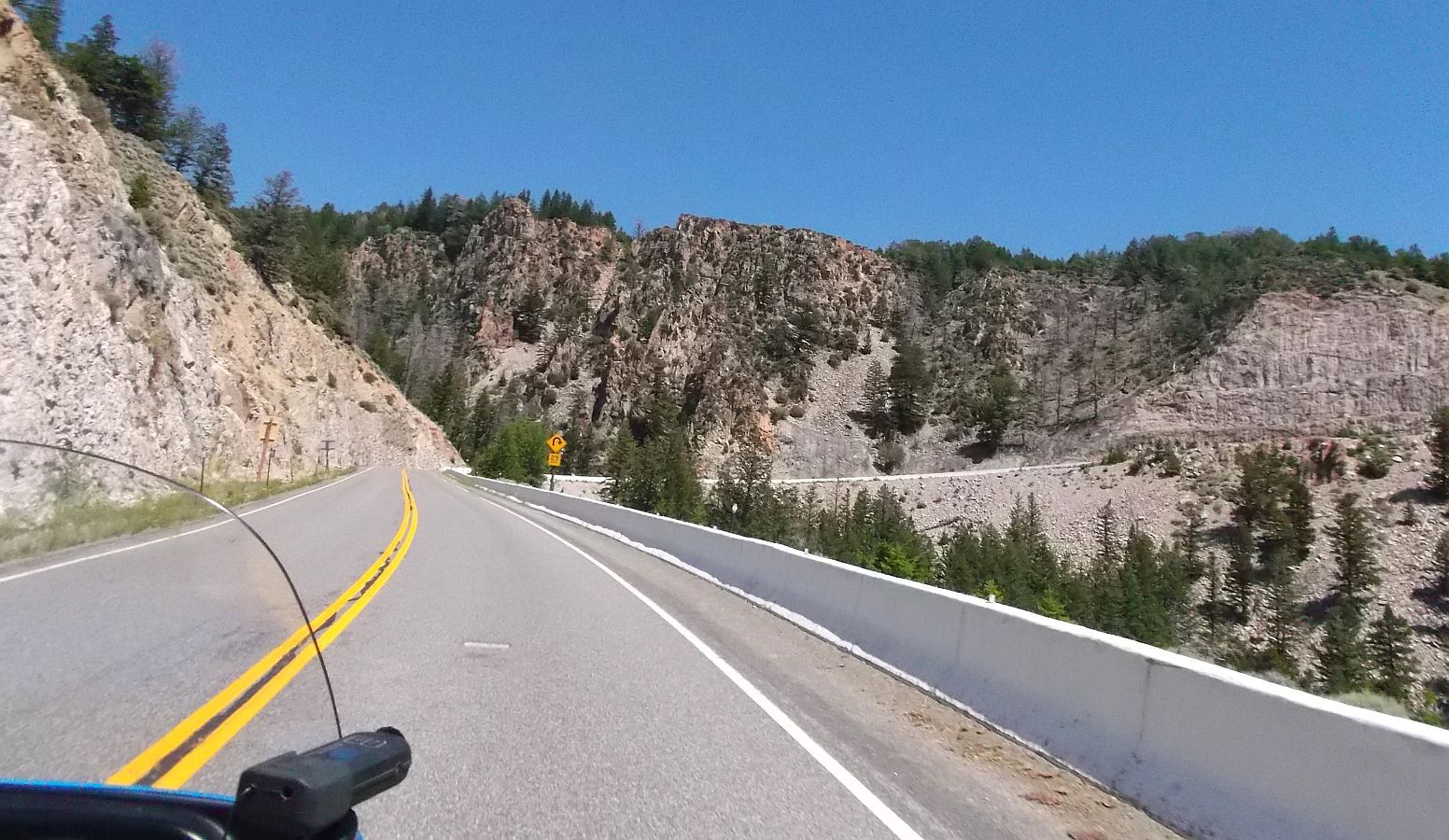 Will continue on to Spearfish as time permits.
Pulled over at a scenic look out...we see some of the long flat land we traveled this morning to get to these mountains....and a bit of the road coming up the hill.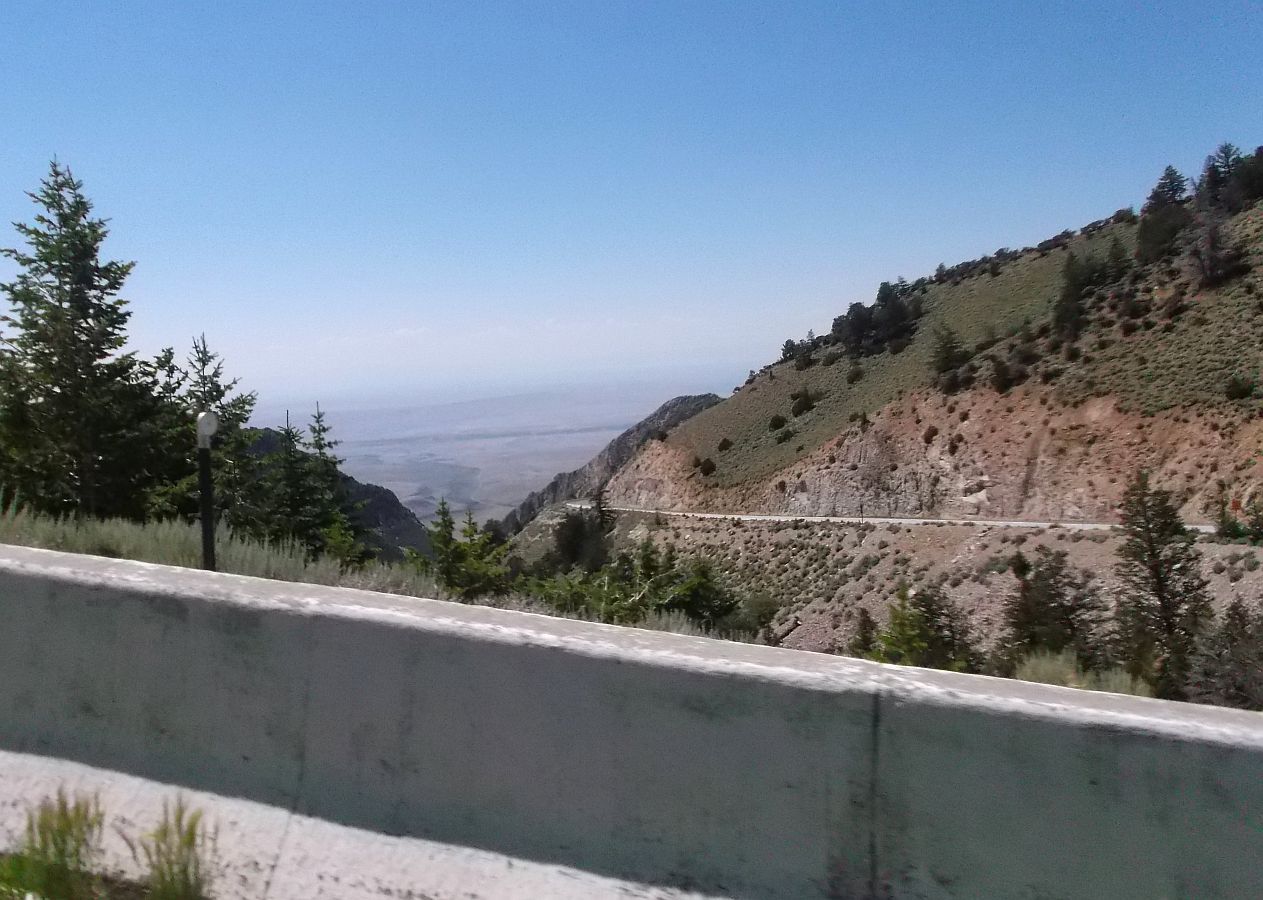 Looking up to where we're headed...a couple of bikes are making their way up.





Back on the road, it's not going to be long before we pass the spur to Bighorn Medicine Wheel. It's really quite an amazing place. You can see more about at this link- http://solar-center.stanford.edu/AO/bighorn.html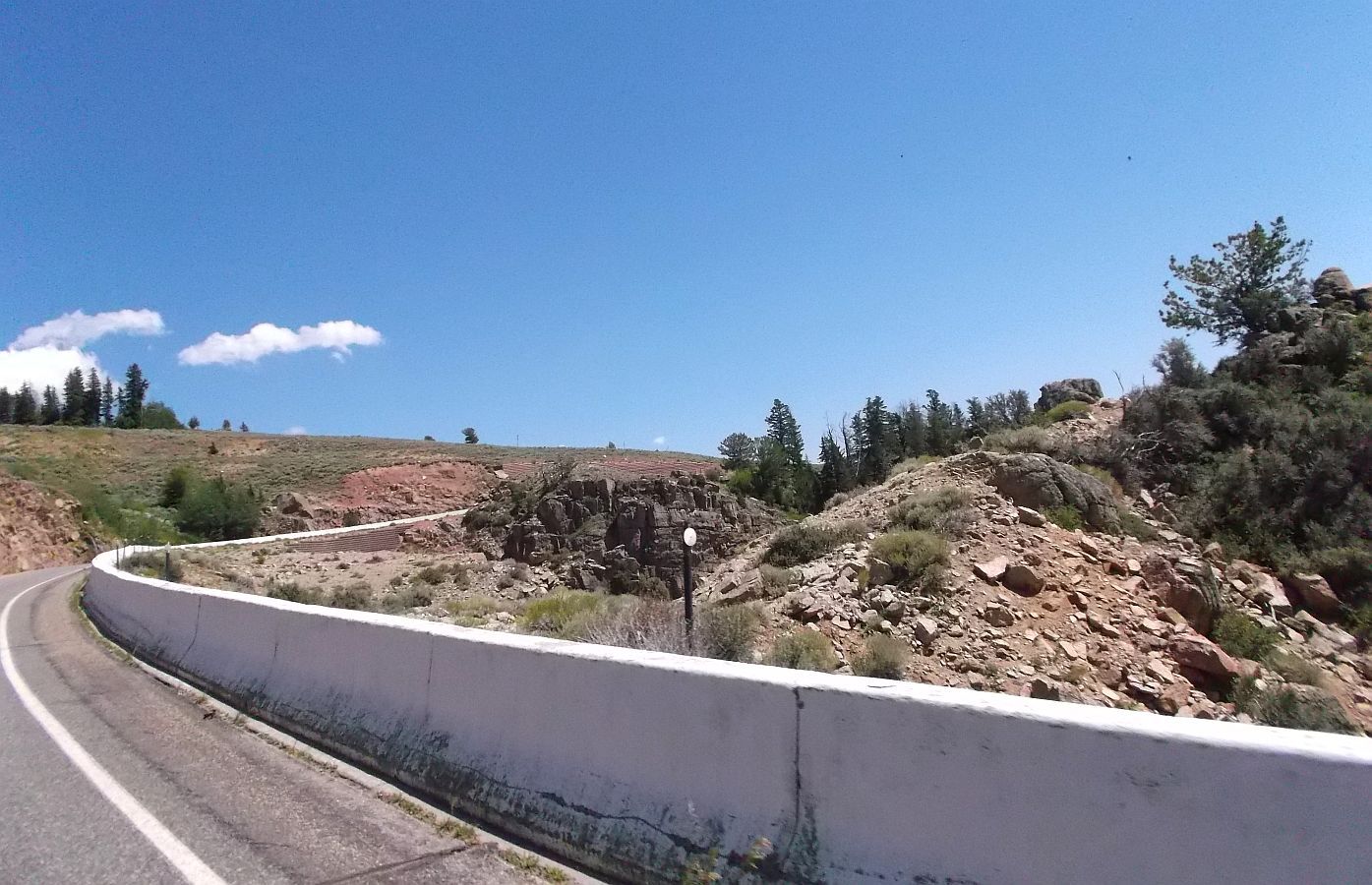 We're up around 9,000 foot elevation now. Less than an hour ago we were at about 3500 feet. It's quite a bit cooler up here, even little patches of snow here and there still.





There is a nice scenic stop at the top...a bit off the road is a small rock formation. We take our cooler out there and have a nice lunch.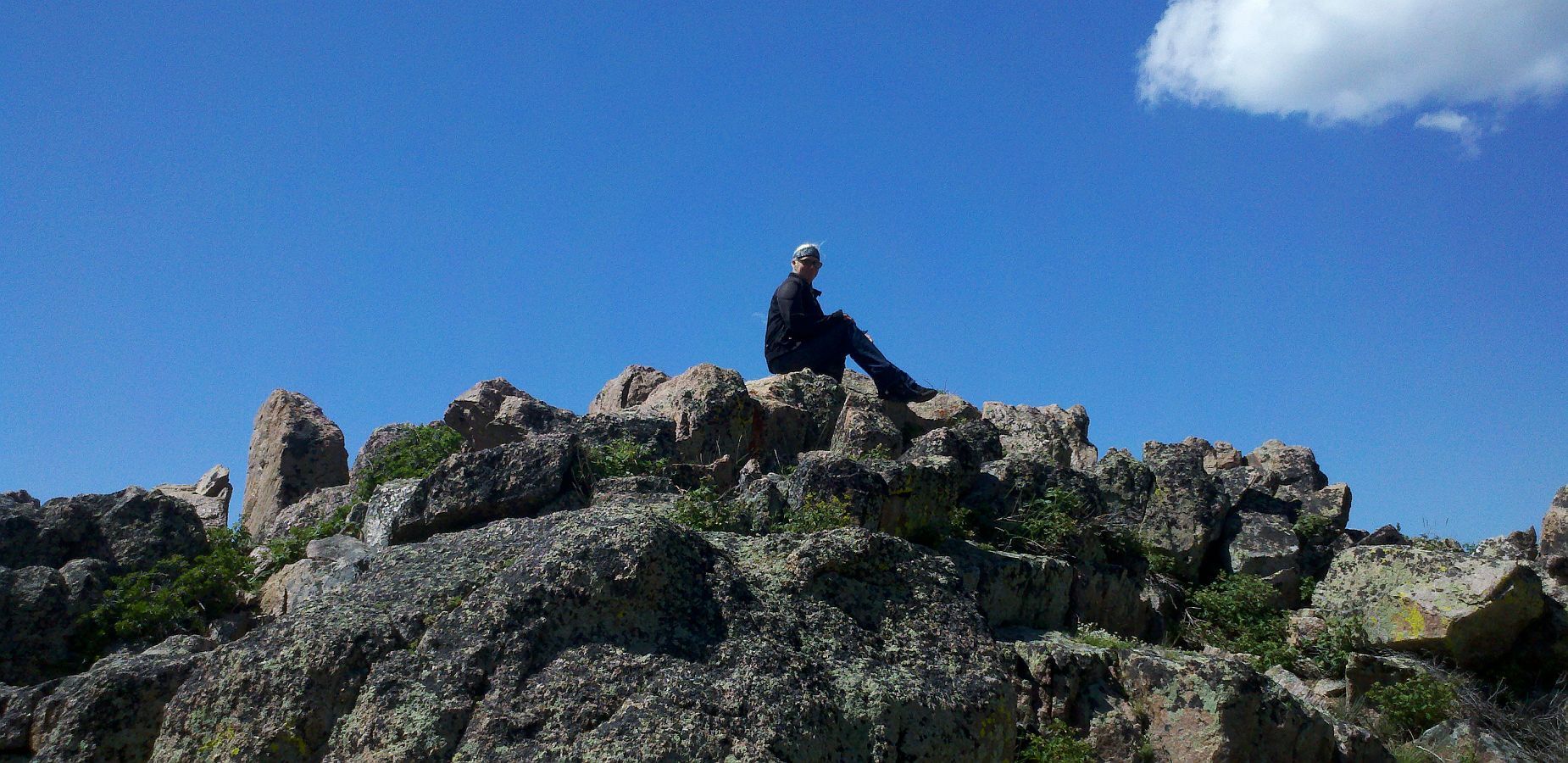 A panoramic looking back at where the bike is parked (that little blue speck) and beyond.





Another panoramic shot, looking the other direction. We have the place to ourselves for almost an hour. It is quiet out here, just amazing taking it all in.





Back on the road, crossing the top.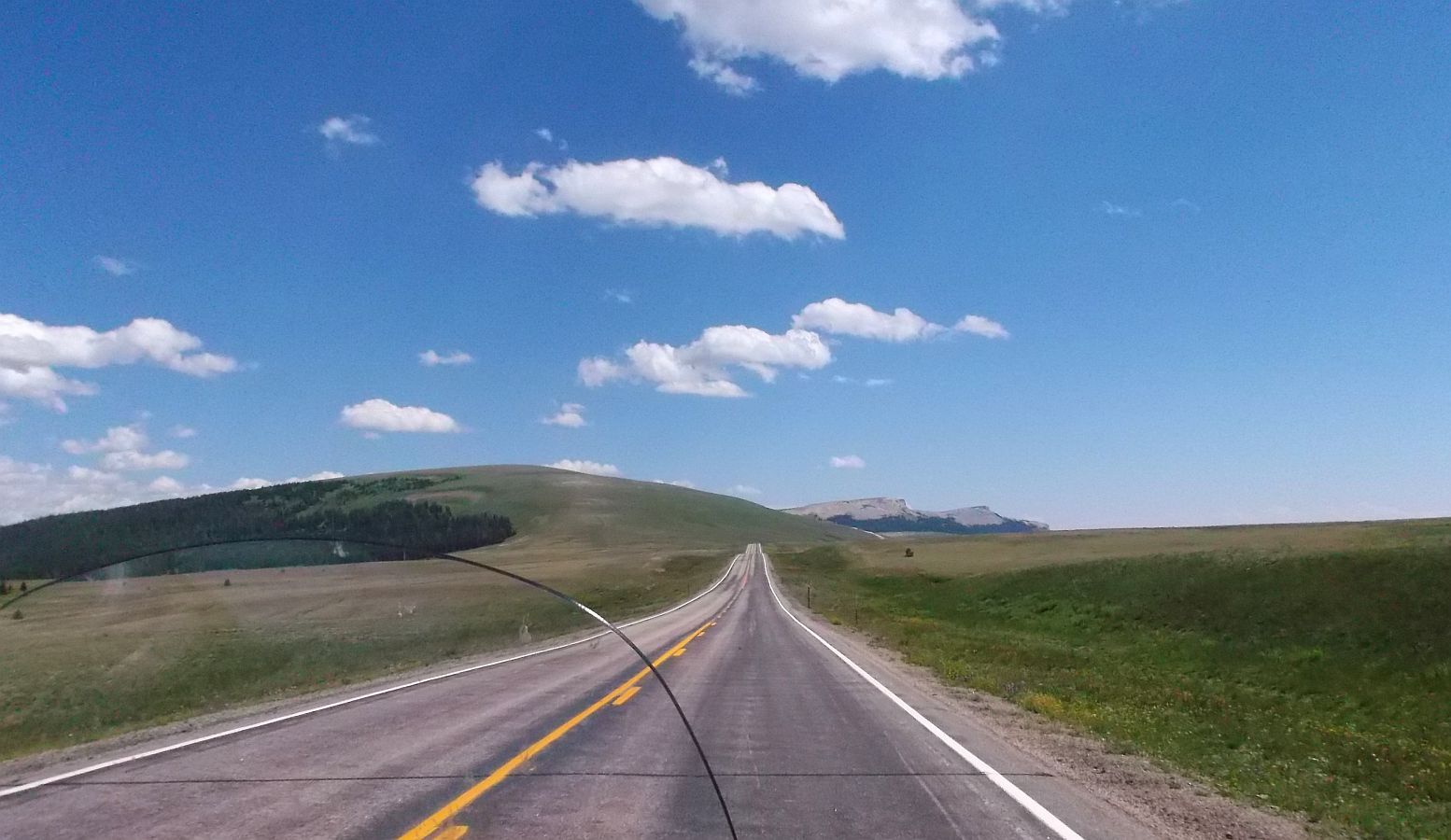 As we start to head down the other side, there are miles and miles of great sweepers....





We thoroughly enjoy them before hitting the tight, steep, relentless winding road going into Dayton.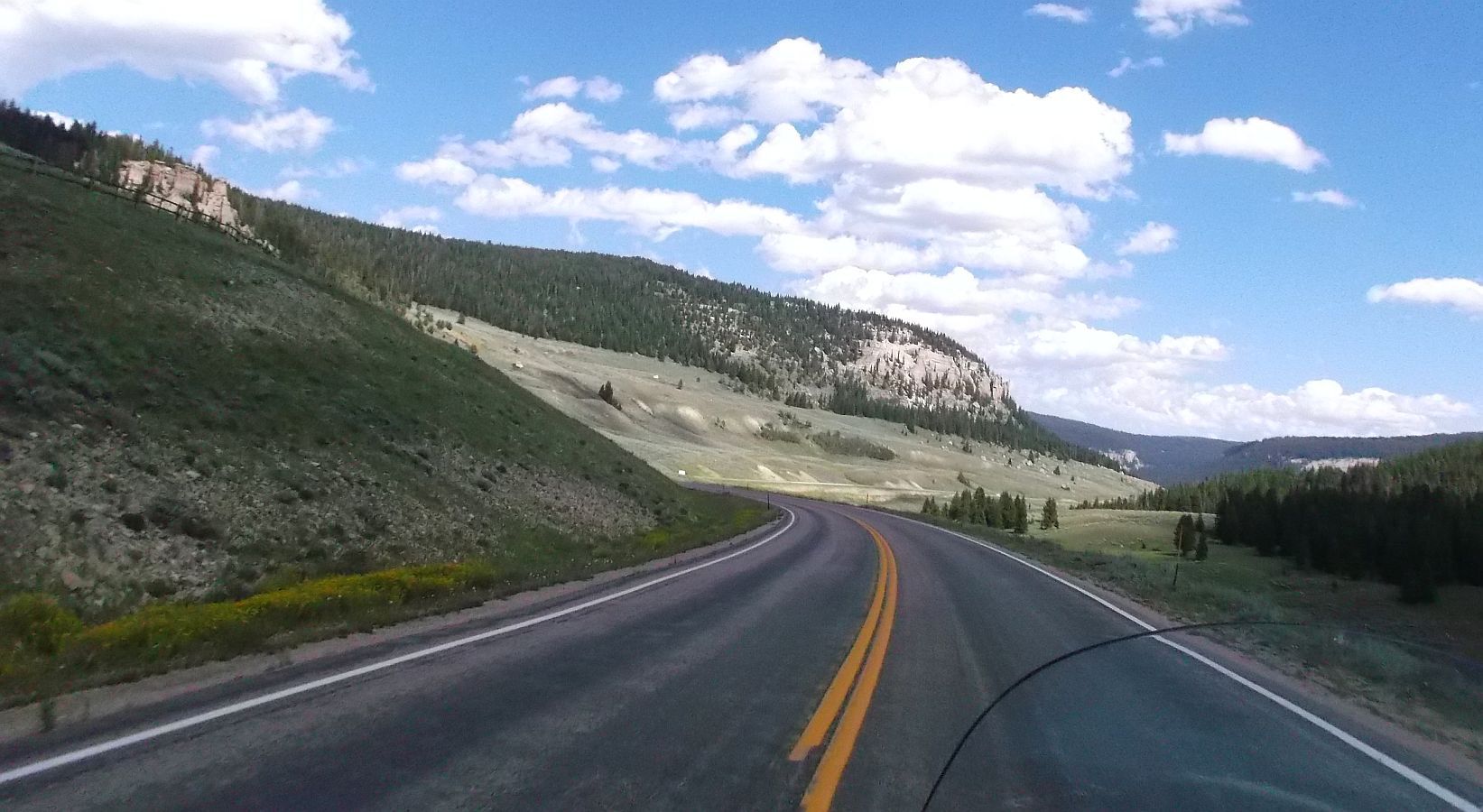 Sorry for the big gap in-between posts. We were out of town the last 4 days.


Still coming down the hill, we run up on another Pearl Blue Tri-Glide. Followed him for awhile, until he pulled into a parking lot.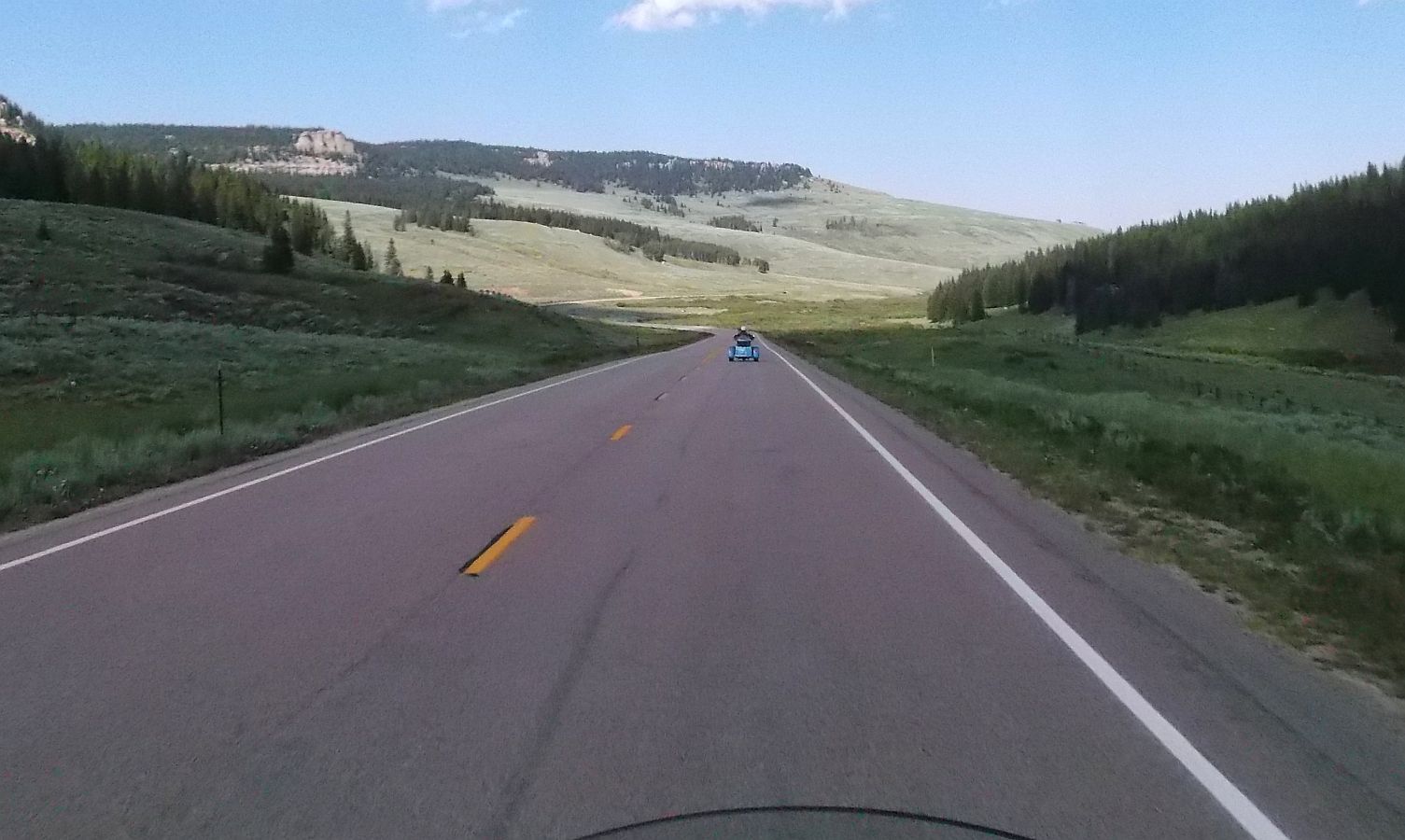 Some absolutely beautiful country!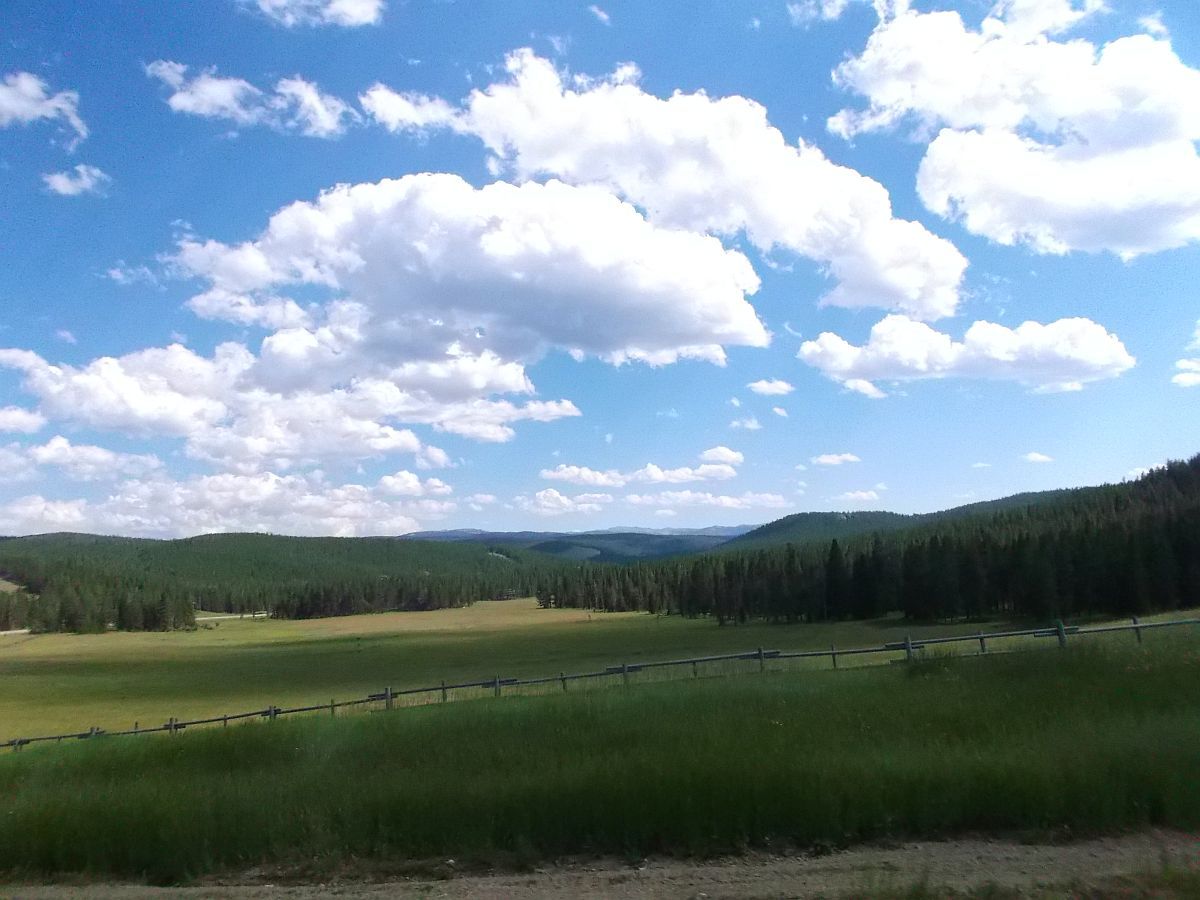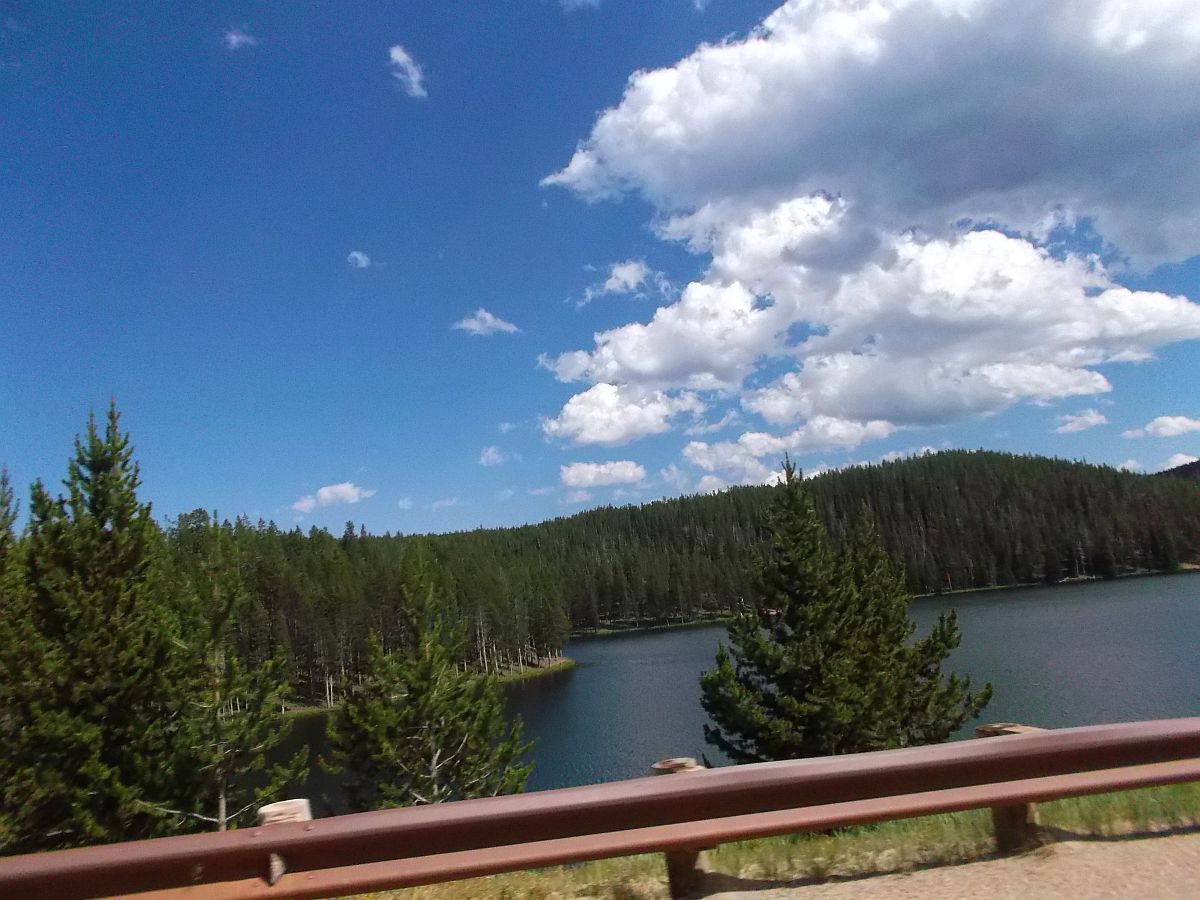 I think this sign said Sharp Curves Next 10 Miles. (they were also pretty steep)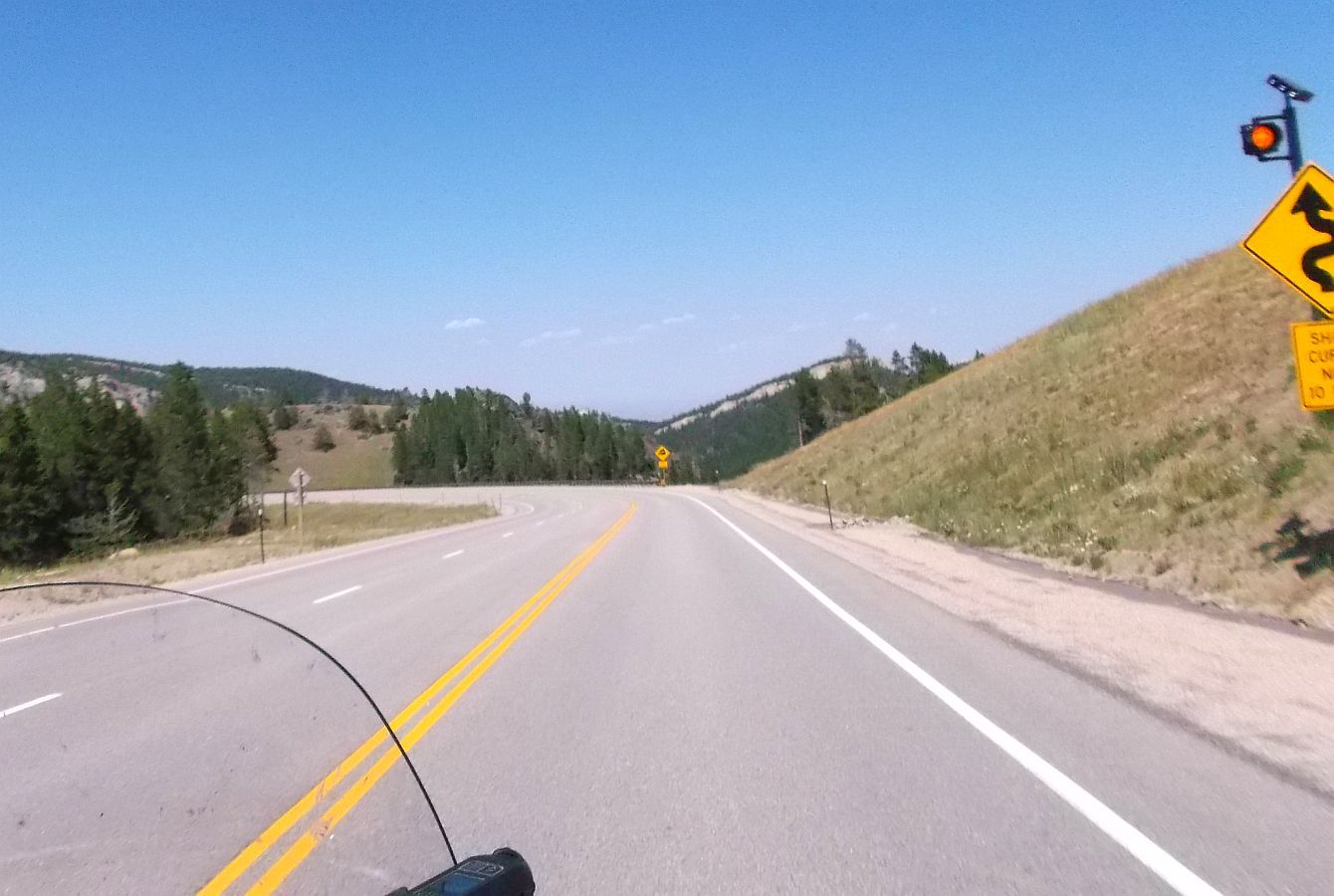 Almost right away I got stuck behind a pretty big line of traffic that had slowed down and were jammed up, inching their way downhill...AND another line inching their way uphill.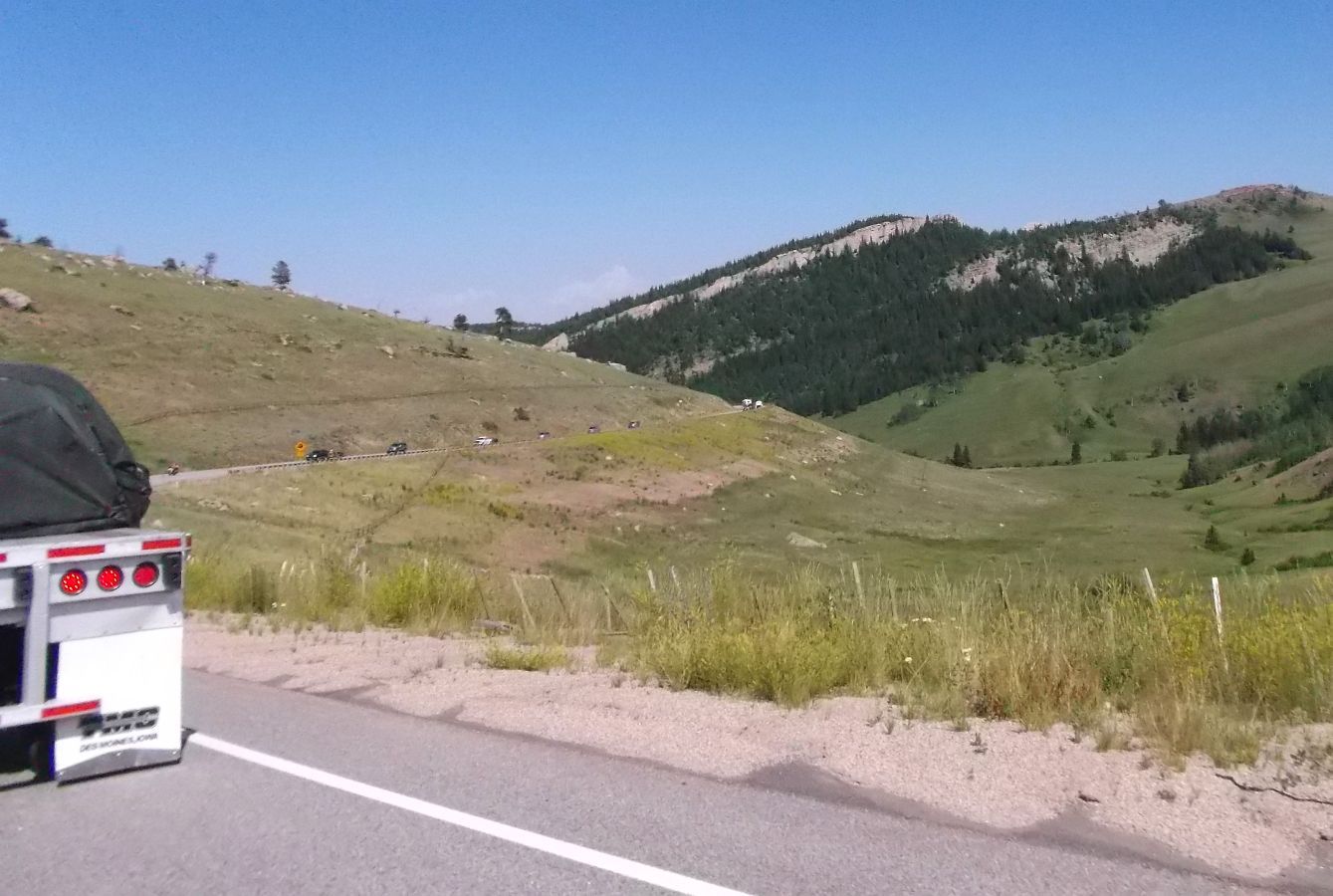 It took a few minutes to get past them all...but then I had the entire ride down to myself!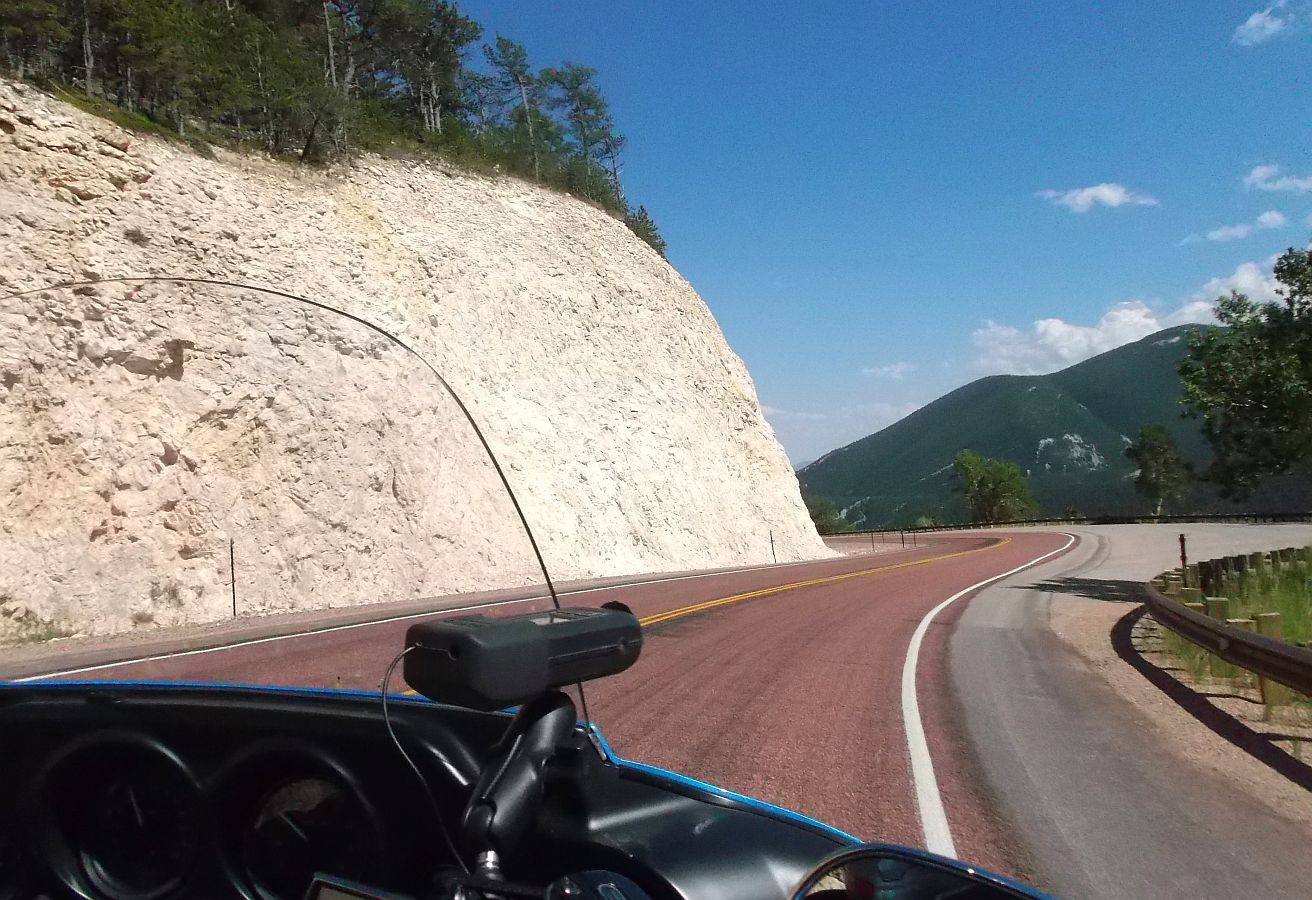 Looking thru the pictures, I realize that on the really sharp curves Mary must have been holding on, because there's no pics of them. lol

But she did capture some of the longer ones.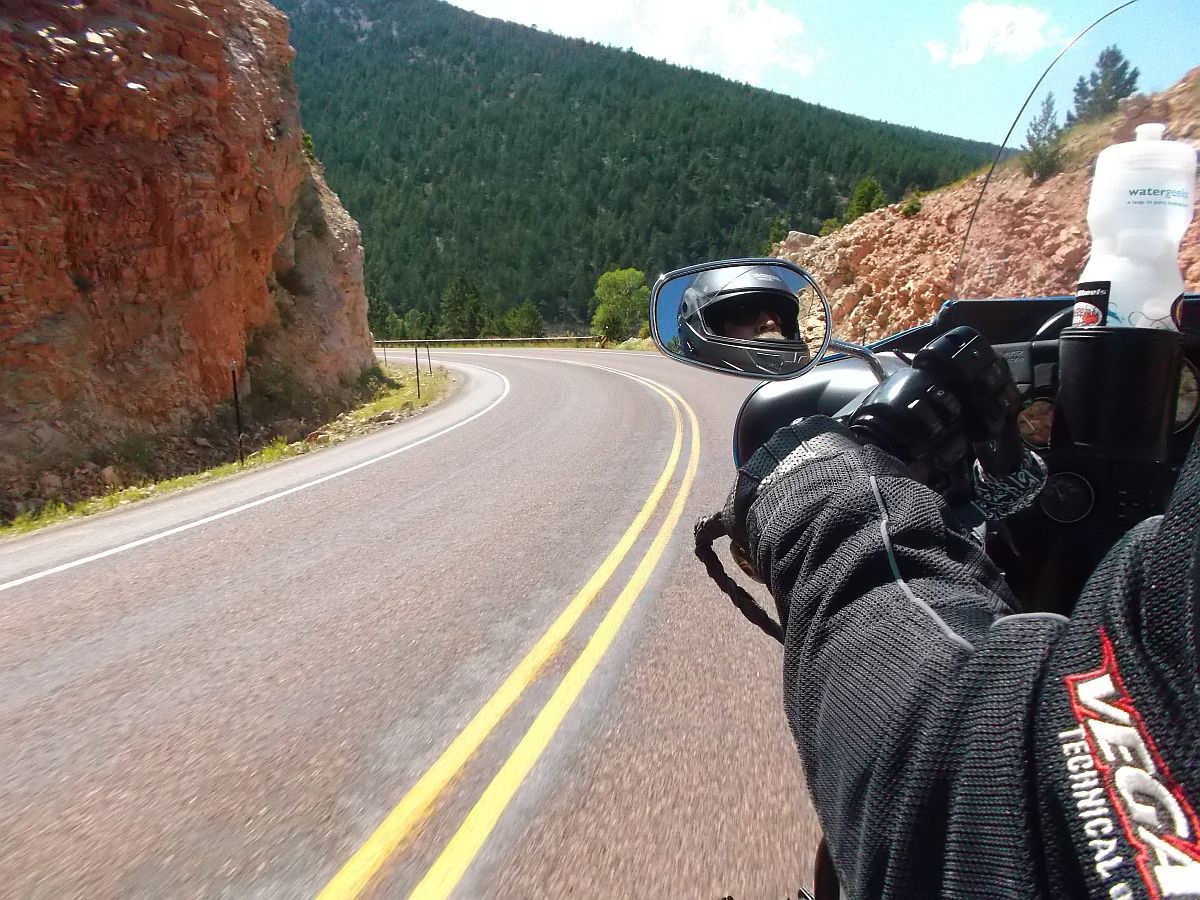 Might be difficult to tell from this pic, but it is a decreasing radius 180*+ that just keeps going...lots of fun!!!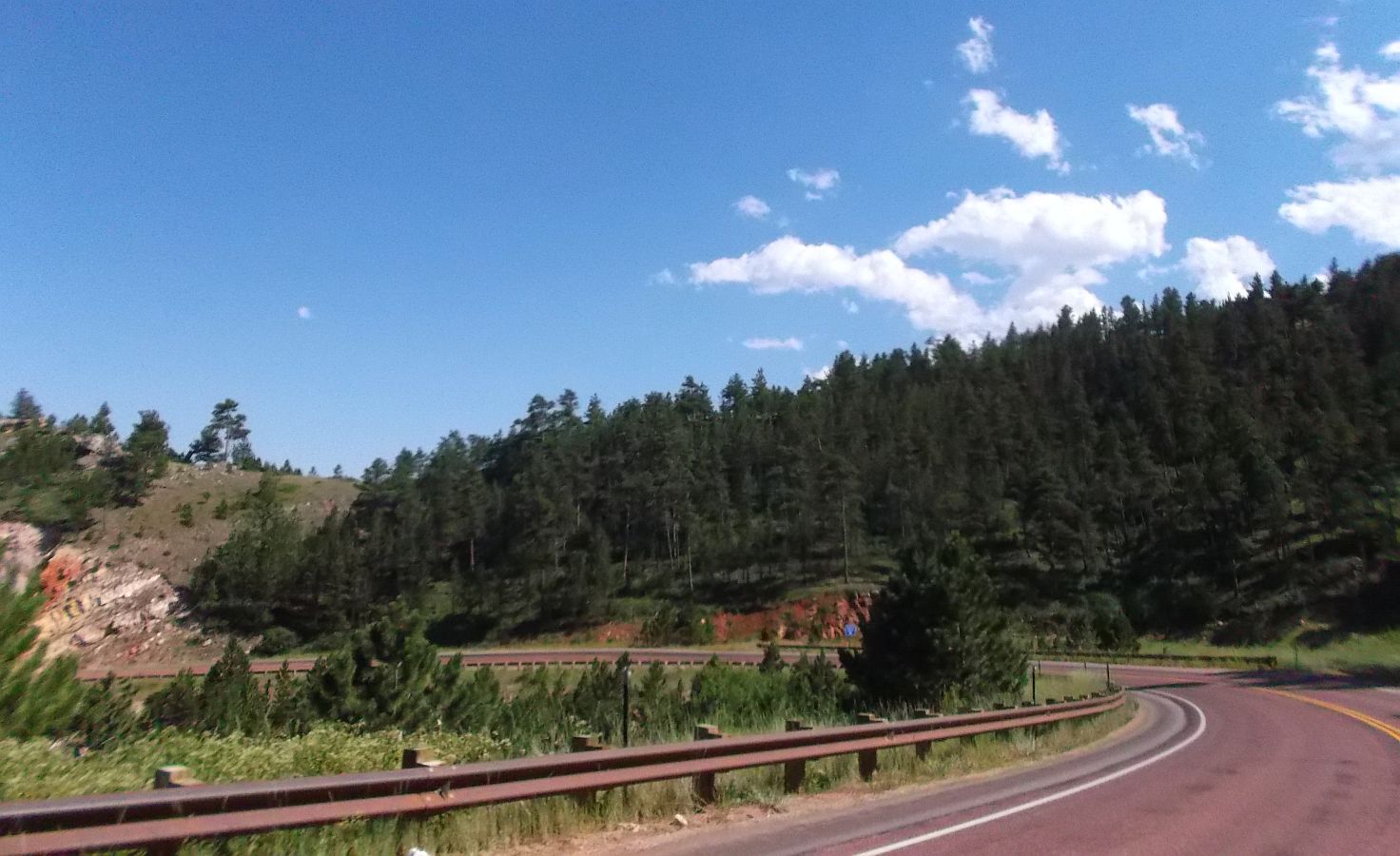 Another curve, you can see they are not cambered well at all...making them even more challenging.





This was a sharp 90* (not pictured) followed by a sweeping, decreasing radius 120* curve.


After that roller coaster ride we stopped for gas in Dayton. Met a German couple, him on an Ultra, her on a Heritage they had rented for their vacation. Talked for awhile, did not get any pics.

Next up is our adventure on the road to Spearfish!