To Stewart Continued-
This glacier comes right down to the road, only thing between the road and the glacier is the river. It is possible to hike over to it. In this picture, IF there was anyone there, they would just be a little speck. That is how big this thing is.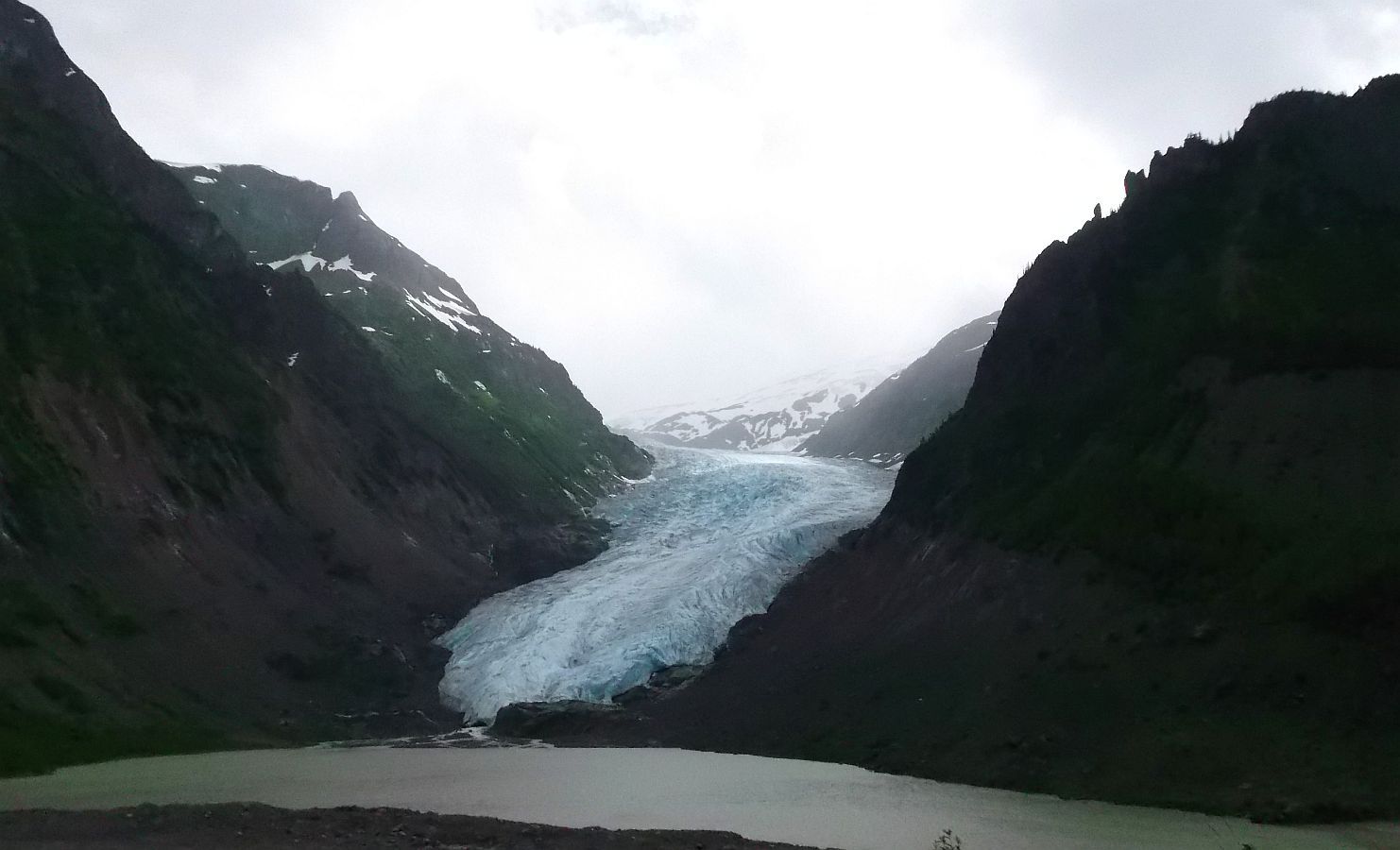 Here's another one that is even closer. There is just a stream between us and it. But it is just a fraction of the size.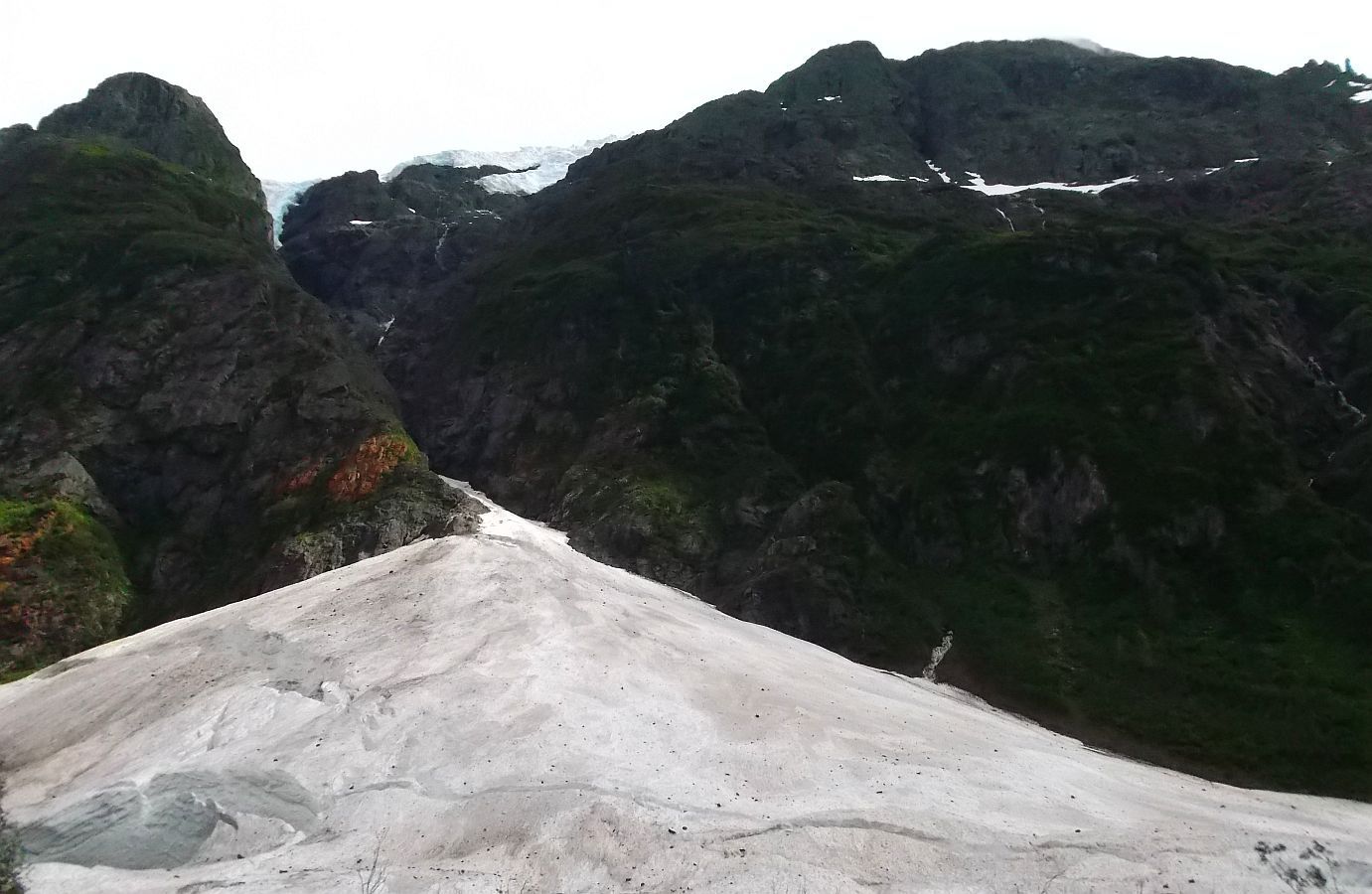 The road into Stewart is a BLAST to ride. Lots of curves and towering mountains on either side of the road.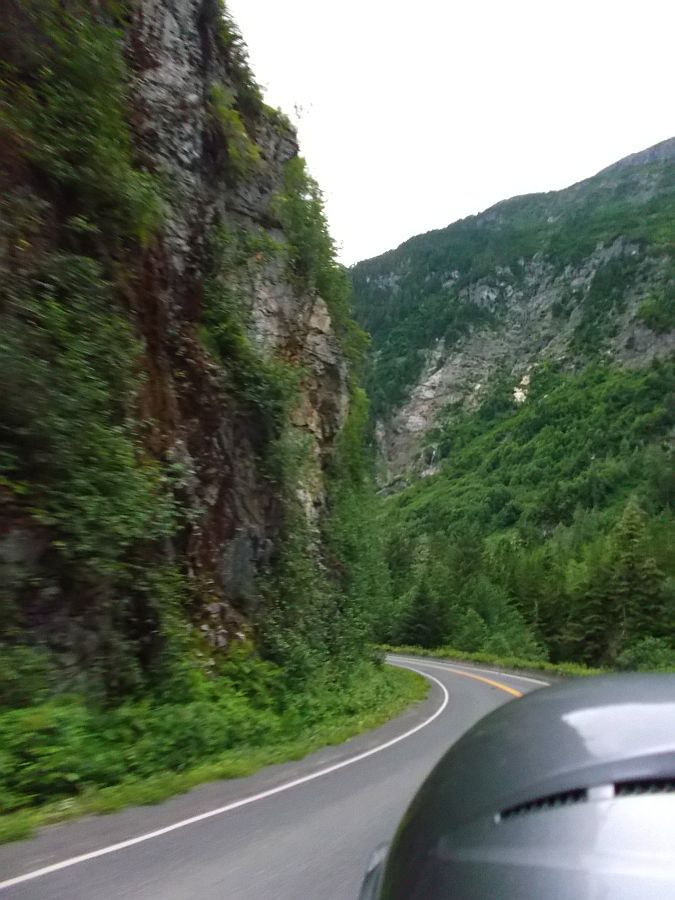 Then I made a mistake. I was at the front of the line, right behind the Pilot truck for the last few km's into Stewart.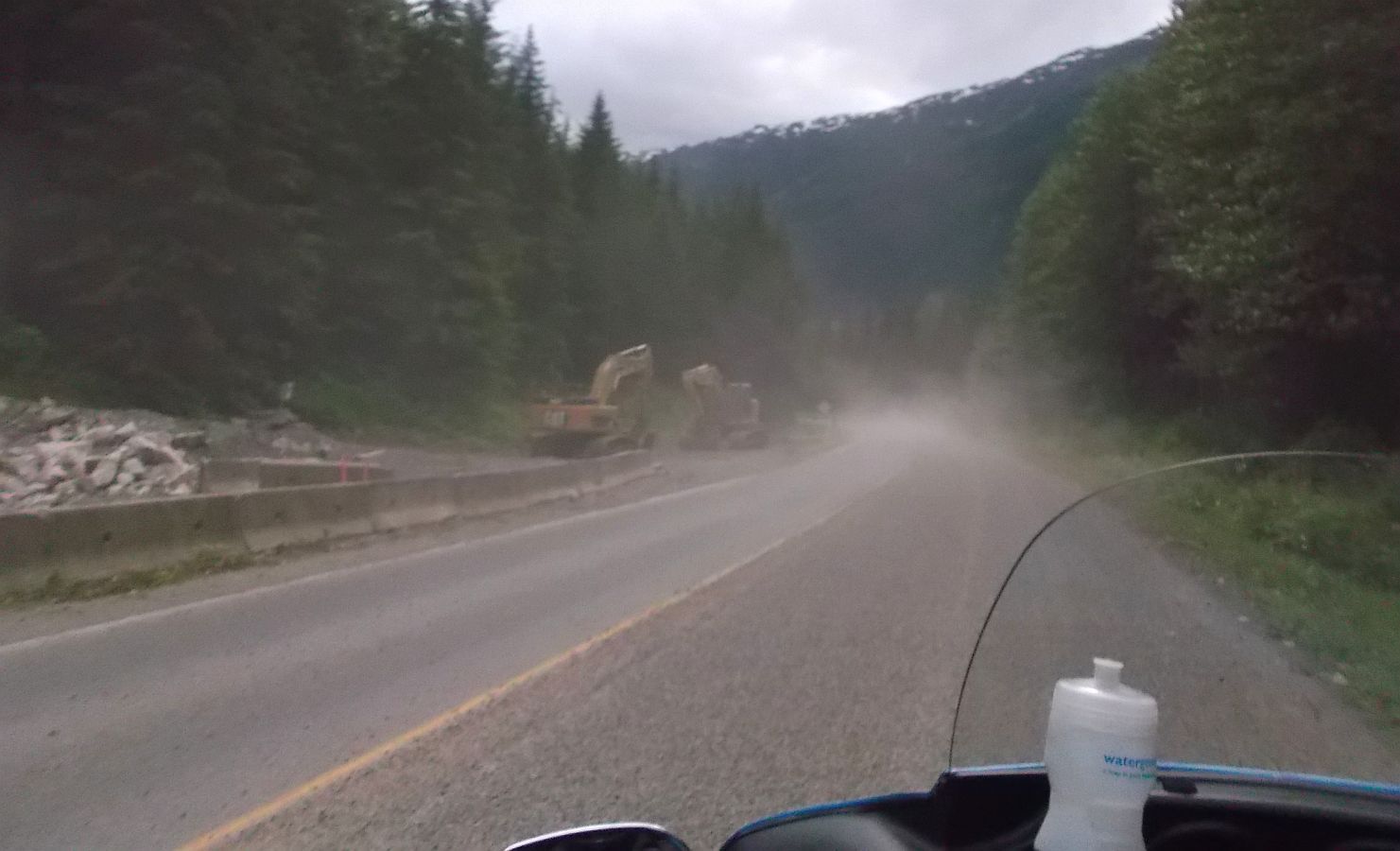 This was by far the dustiest we and the bike have gotten on the entire trip.




We hosed the bike off, and we used some towels to wipe down our leather jackets, rain suit pants, boots, gloves and helmets. They started out white and looked muddy at the end.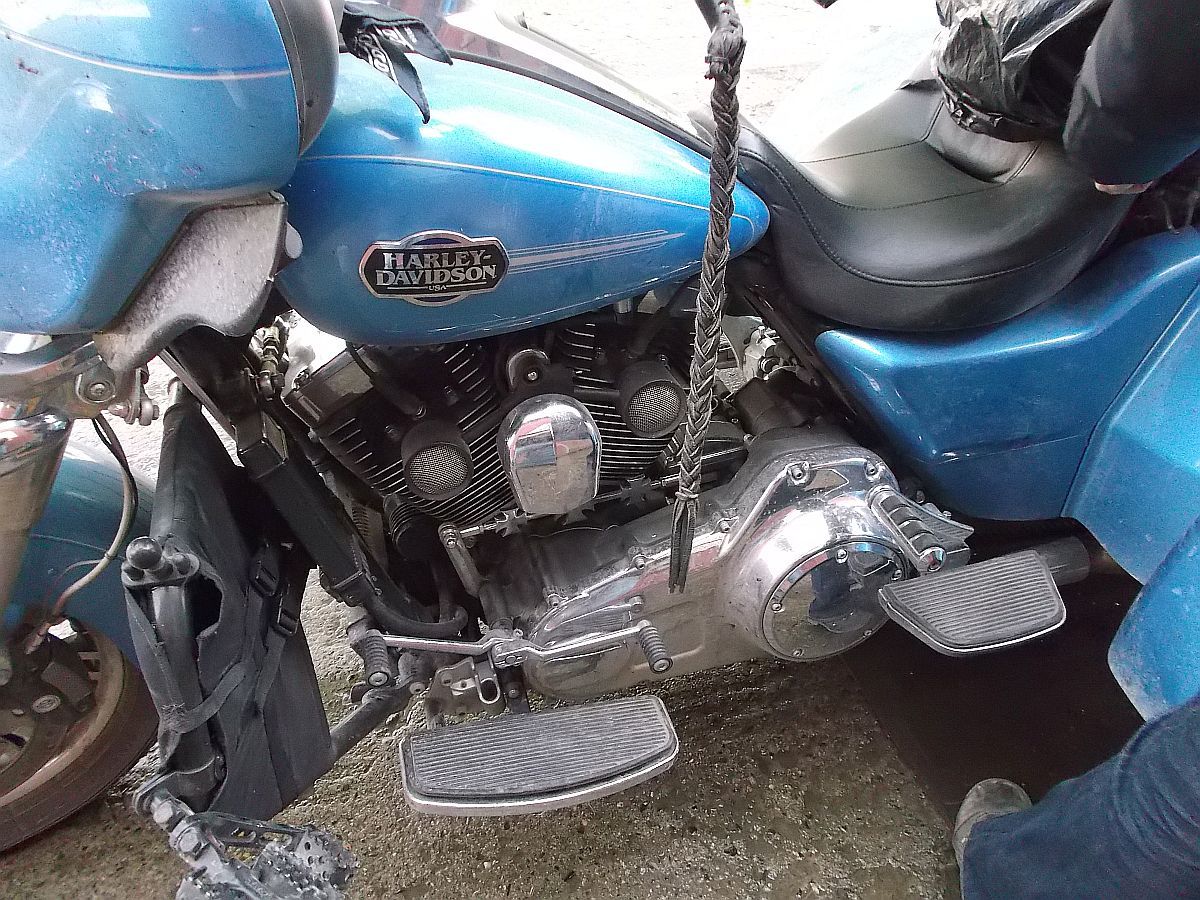 The main drag in Stewart.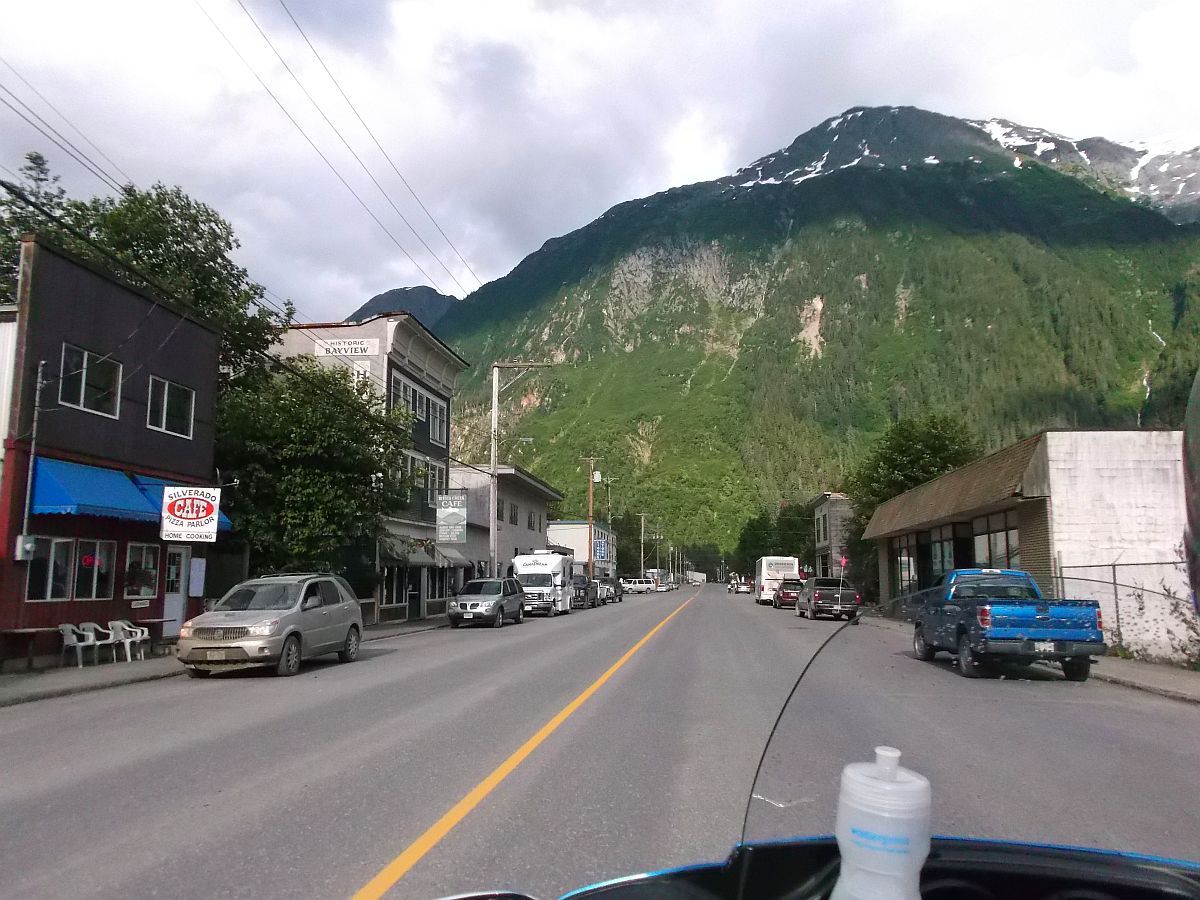 That car/tank/snowmobile looks like a lot of fun in the snow!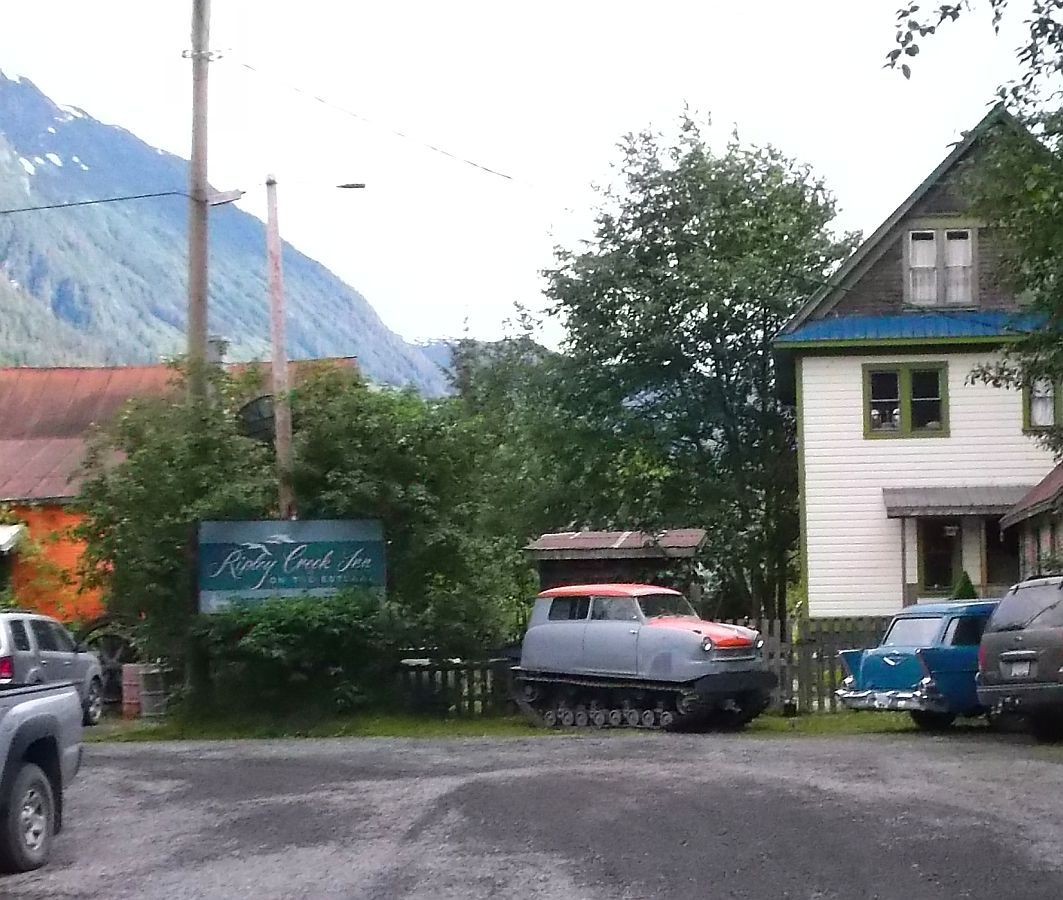 We saw some larger stores further north...but none in a town literally surrounded by glaciers!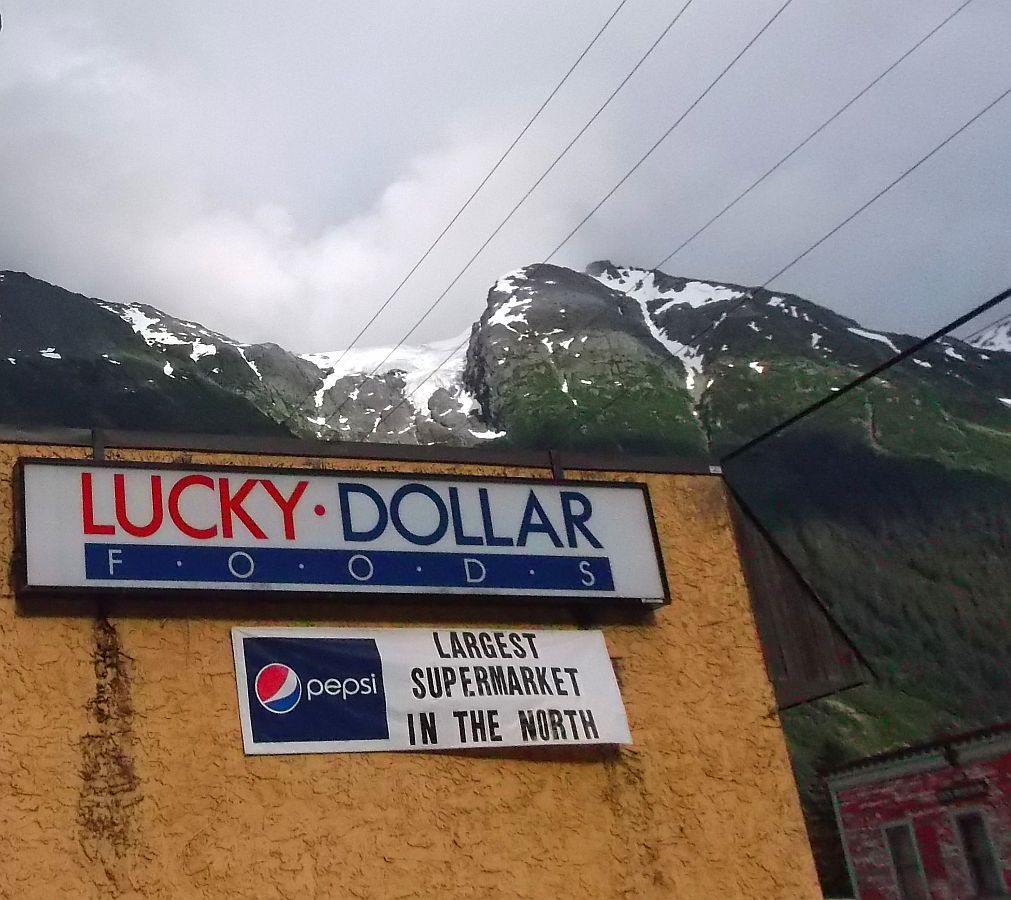 This was our home the night we stayed in Stewart.