To The Arctic Circle Up the Haul Road-Part II
We're HERE!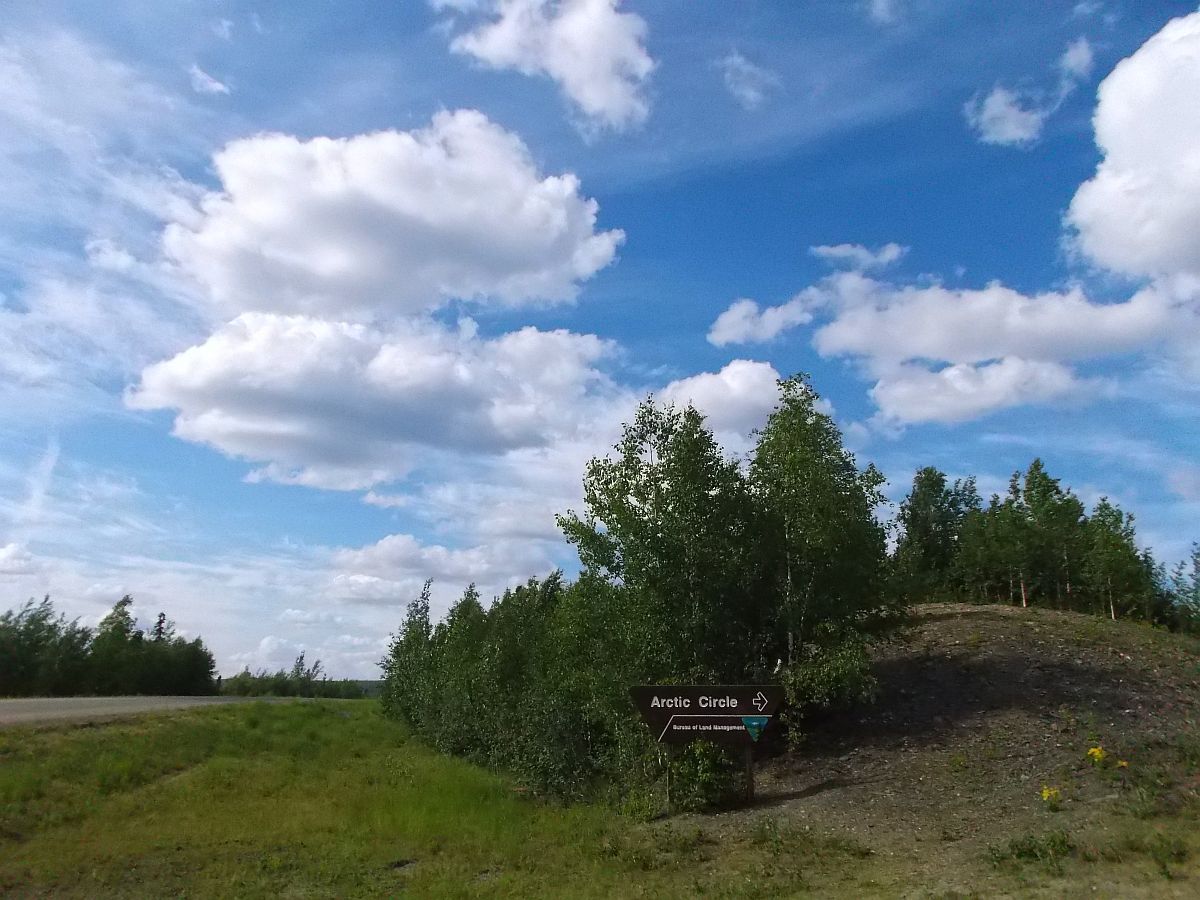 Yep, this is what we rode 210 mile for...a pic in front of a sign. lol




Oh, wait! We have to ride back. 420 miles, so here's another pic.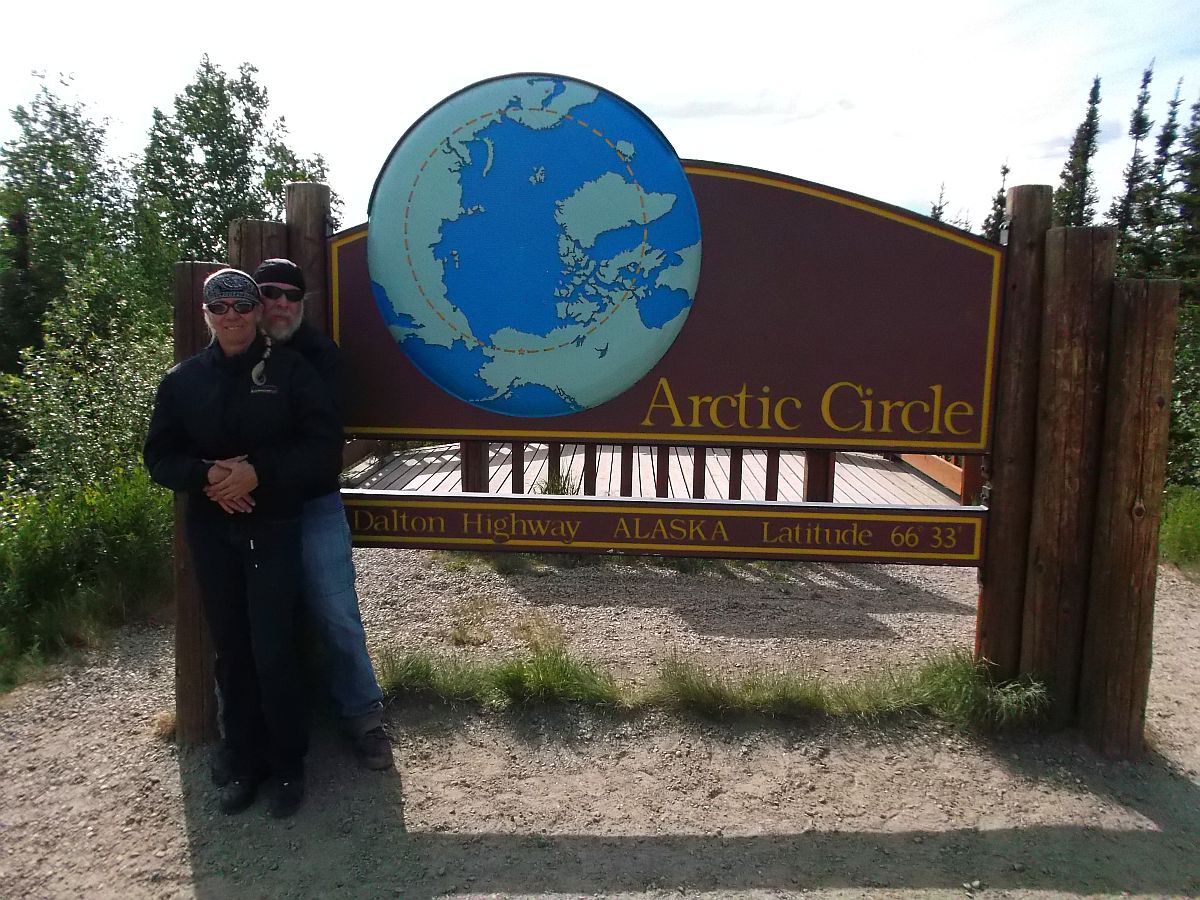 We are seriously tired, we left at 10:30am and it is almost 6:00pm. I consider going on to Coldfoot for the night. But it is another 70 miles of even worse road, then we just have to do it again tomorrow.

So off we go!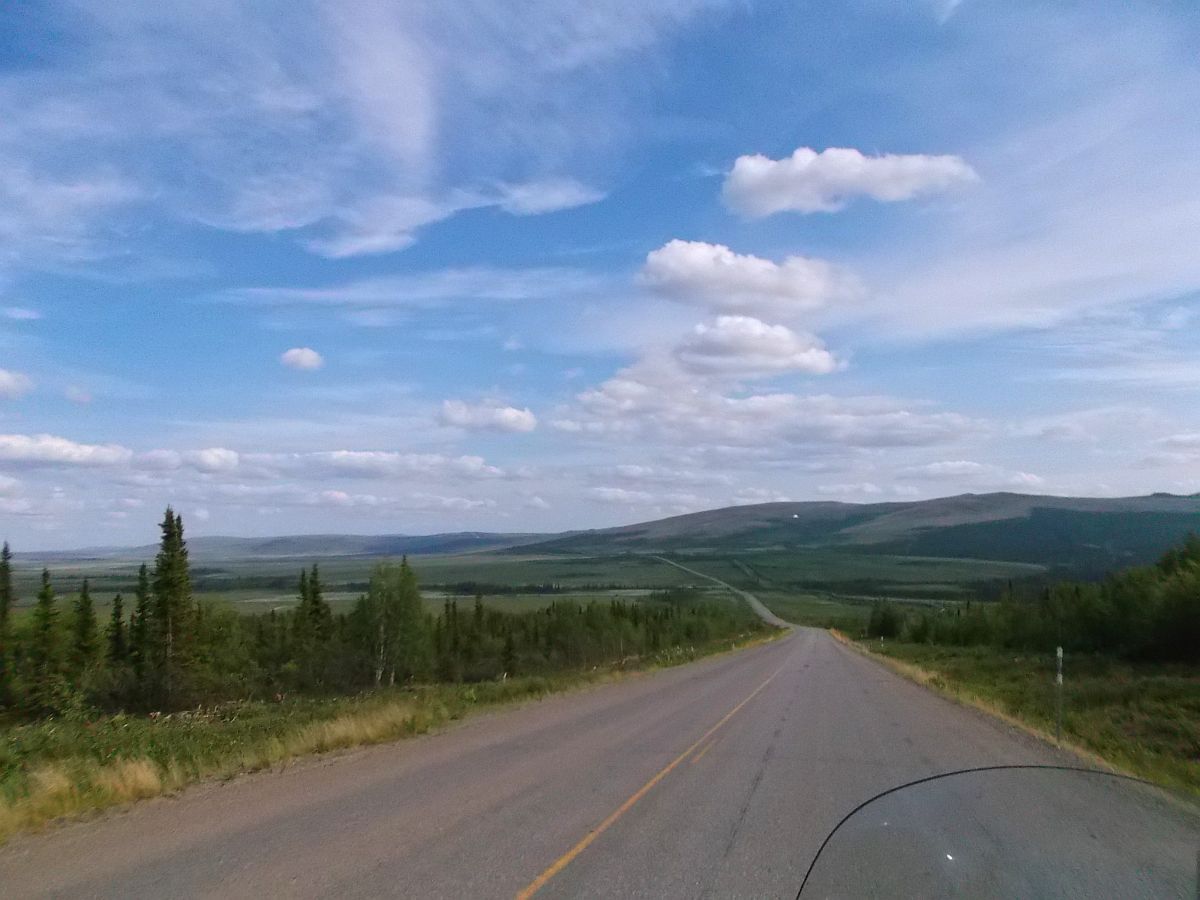 Pipeline along the road.




I know the road a bit now, we are making good time. Even on this wet squishy stuff, the TG is surprisingly stable.




..............
This stuff had us going about 10 mph, fortunately there were only a few spots like this, maybe 5 miles total.




We did not get a pic of this fancy sign on the way up, so here it is on the way back.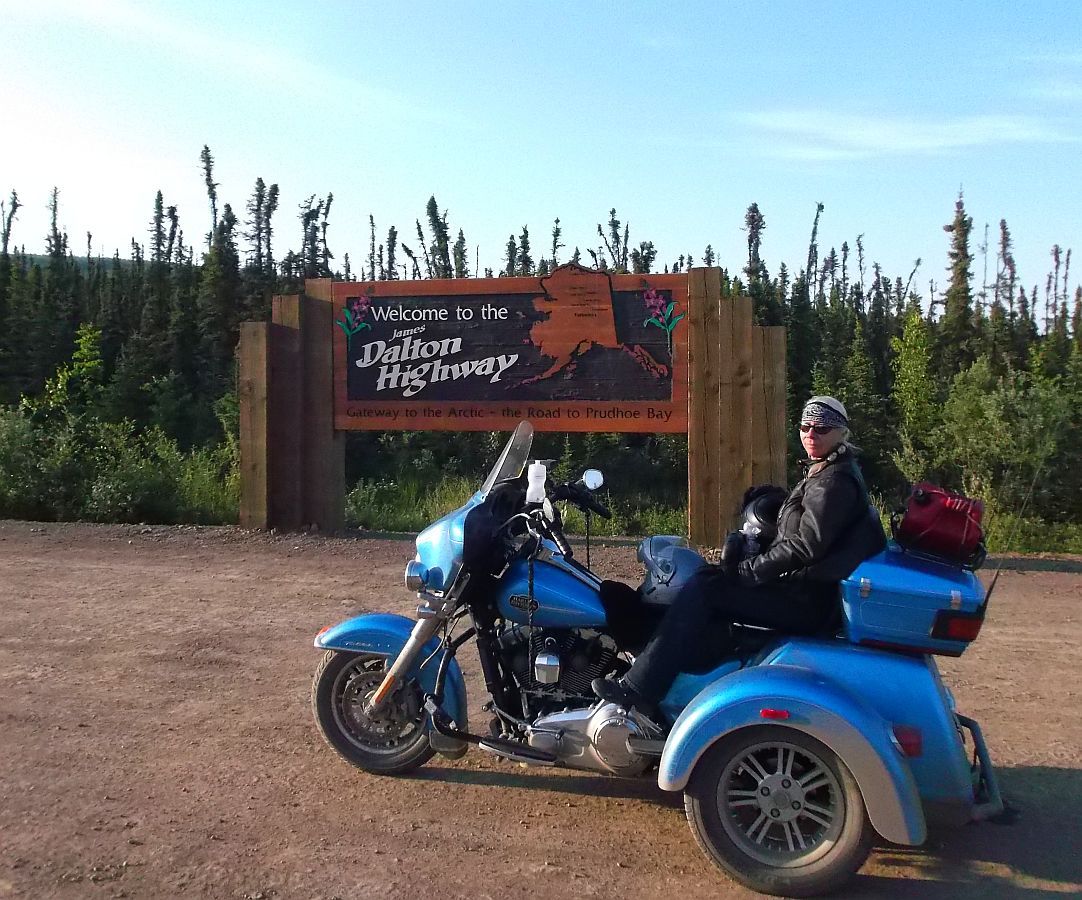 We are off the Dalton.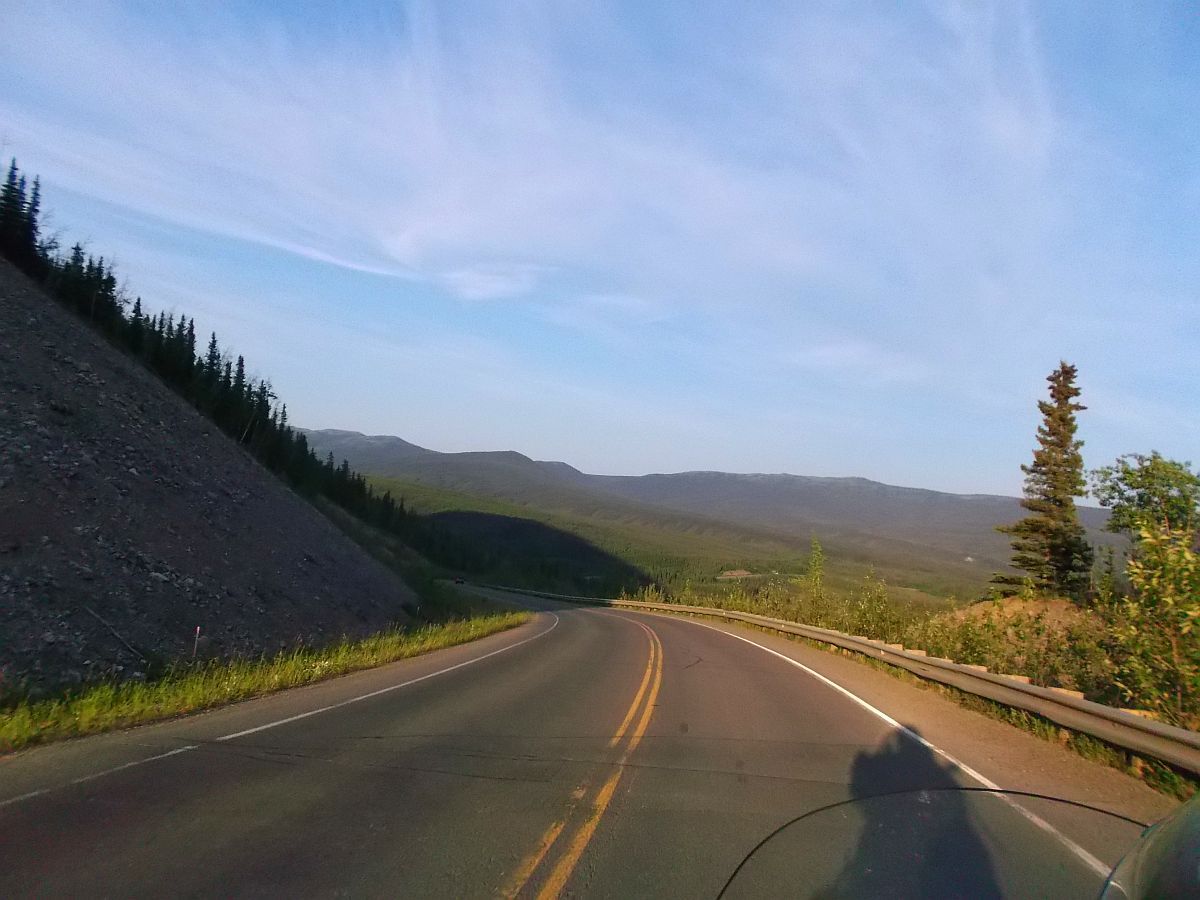 Took a break for some sandwiches (and mosquito's). This pic was taken around 11 pm at night.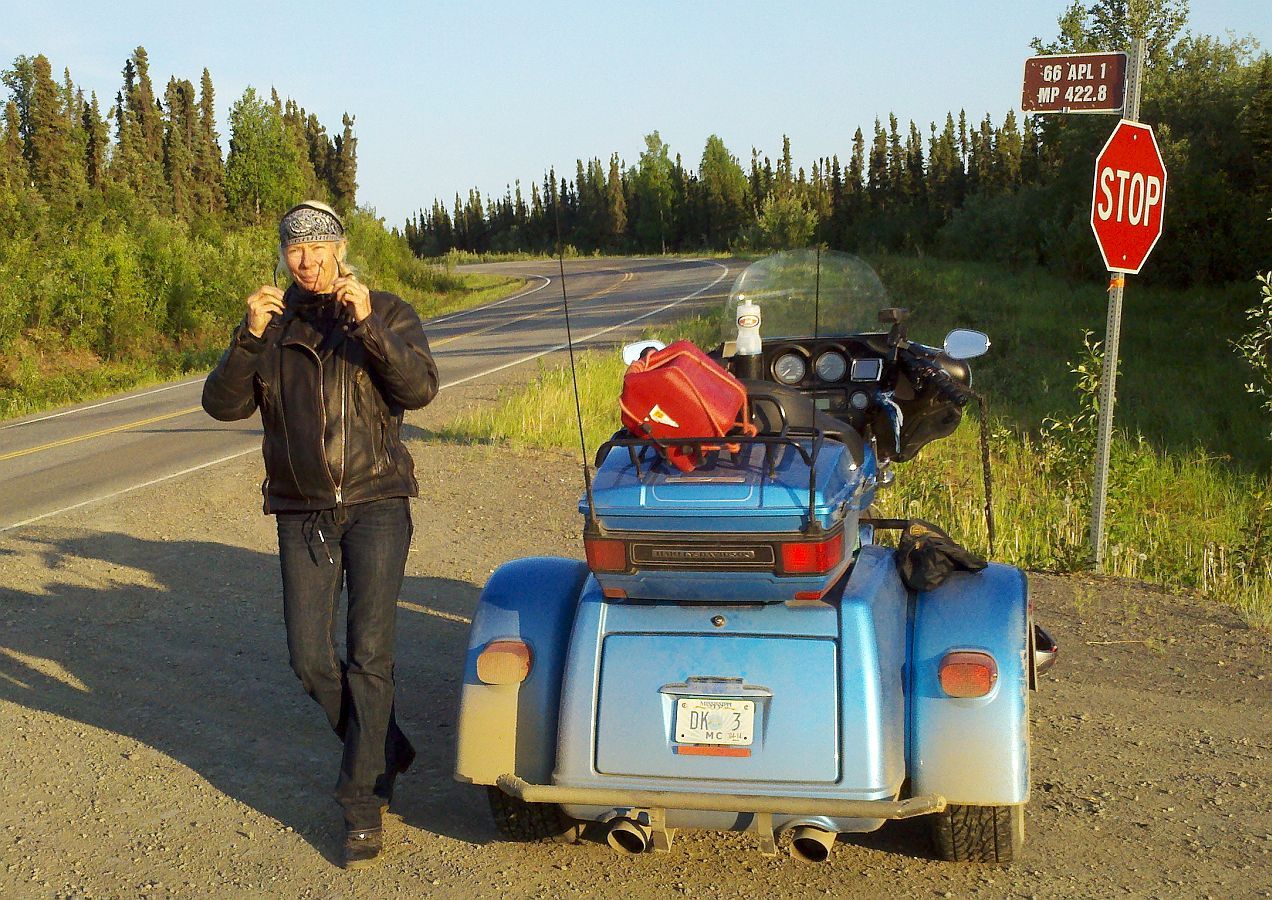 And here we are, back at the motel at 11:30 pm.




Gone 13 hours, 12 hours riding, 420 miles, and we did not need the gas can. We made it, but gotta say the road beat us up. Neither of us have the slightest desire to do it ever again... at least not on 3 wheels! lol