To Tok, Alaska
Road was a bit better. The entire rest of the way was a nice curvy road. Tetlin Pass.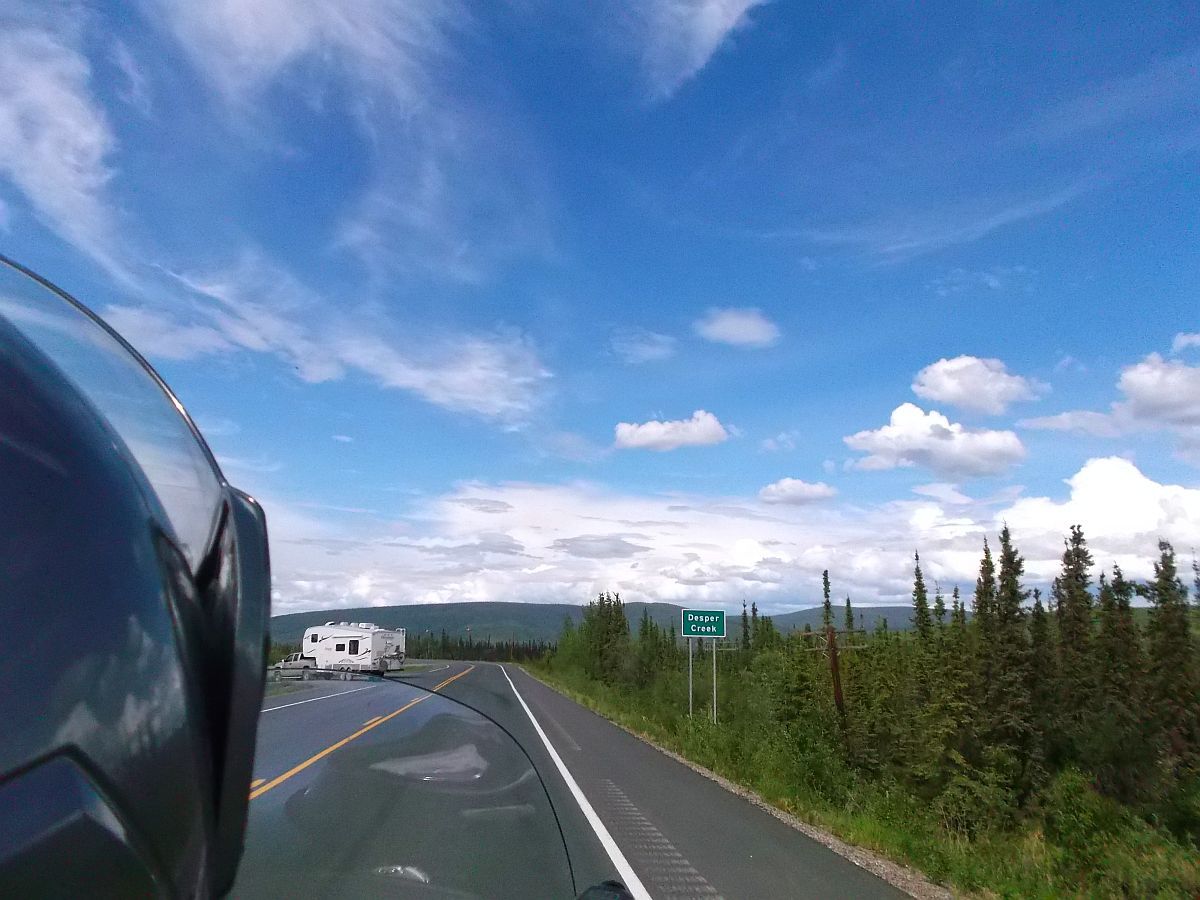 We came up on the Tetlin National Wildlife Refuge Visitor Center. Took a look around. Evangaline, whom we had met a few times over the last week rolled up right after us.

We ended up riding together for the next week.





If I look a bit beat down, I was. The roads in the Yukon are rough! And the last 128 miles from Burwash were the worst.

Not sure the reason why...but Burwash is the last town in Canada along the Alcan before the US border. It may be that that stretch of the Alcan has the lowest priority.




Evangaline is from Australia. She flew into Seattle, bought a GS800 BMW, set it up, and is on the road in Canada and the USA until next April.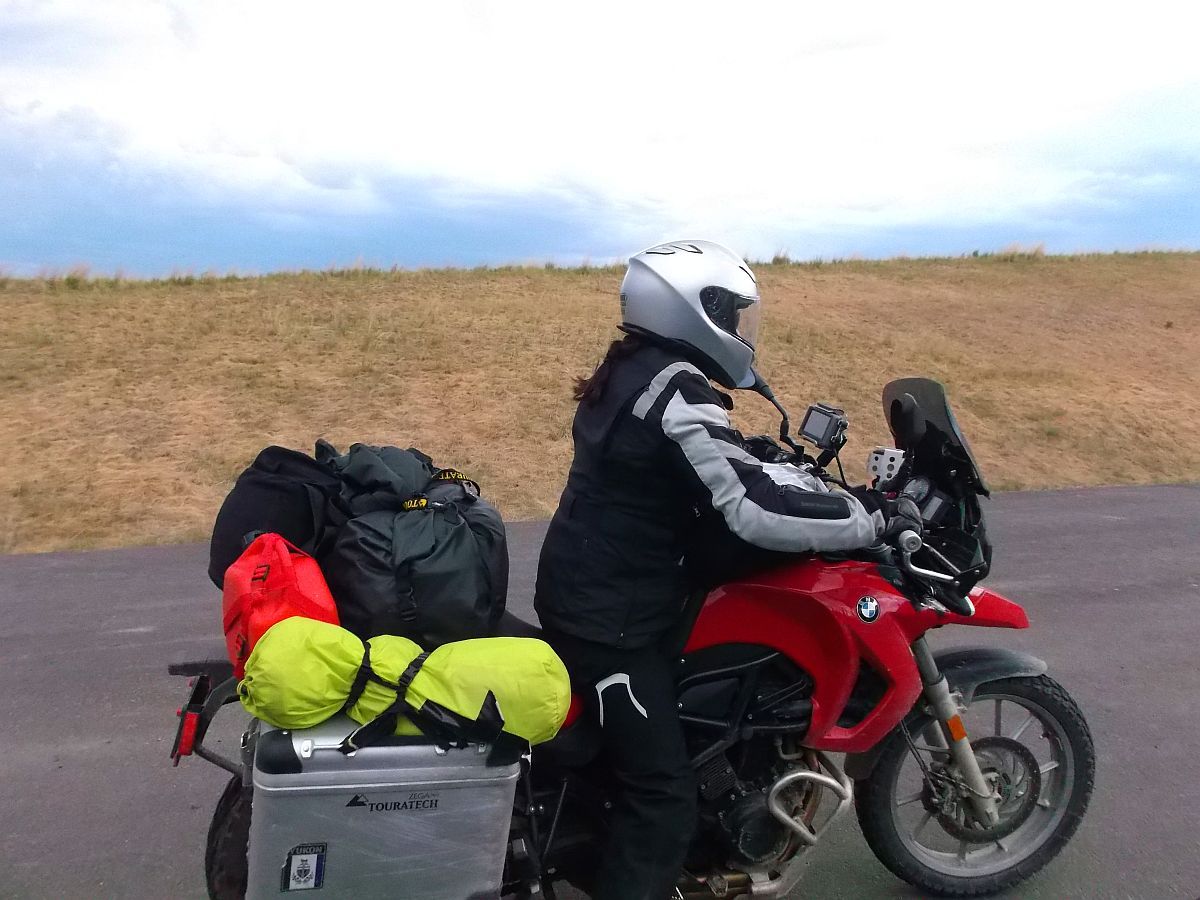 It rained most of the way thru the pass and Mary had the camera tucked away. It did not take away from the great ride!

Starting to come out of the rain.





Looking back at Evangaline and the storm we rode thru.





A few more miles of nice road!





Coming into Tok. This is the first town on the Alcan in Alaska. It is quite small.




It rained and stormed off and on in Tok all evening.

Here we are at the Motel when we first arrived. Notice how "clean" the bike is after getting plenty of rain. That calcium cloride dust just turns to a cement type material and sticks to everything.